Who is Wendy Nguyen?
First things first. I am sure you know who Wendy Nguyen is, if you have been following her blog Wendy's Lookbook. Besides her passion for fashion, did you know that she is "not only a fashion aficionado but also a strong advocate for juvenile justice"? She regularly volunteers at juvenile detention centers, a non-profit that provides guidance to former incarcerated youths.
Not exaggeratingly, Wendy's Lookbook is one of the top bloggers in the world. Standing a little under 5 feet tall, she is definitely a petite blogger. However, her fan base is way broader than just the petite audience. If you read the comments on Wendy's Lookbook, you will constantly see her fans mentioning how they are not petite but they just love Wendy's style. On Wendy's Lookbook, you will also notice the brands she collaborate with are much more than the petite retailers. So people have come to Wendy's Lookbook to look for inspiration for not just for petite style, but also for her versatile lookbook which is a combination of business professional and city chic..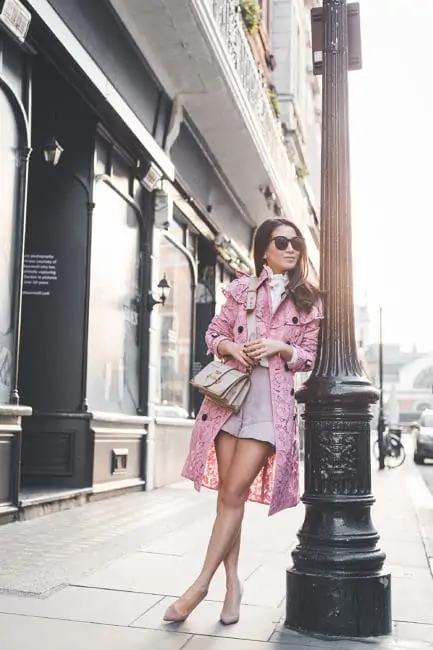 Photo: Wendy's Lookbook
How did Wendy's Lookbook become so famous?
Wendy Nguyen used to be a business manager at Wells Fargo. Her boyfriend (at the time referred to by Wend's Lookbook as the Mystery Man), James, was a software engineer. They both hated their jobs, and the desire to pursue something better led them to both quit their jobs eventually. Wendy wanted to be an actress, and James wanted to be a film director.
The duo first went through the traditional route of pursuing a career in acting and filming, i.e. Wendy got an agent and started auditioning for commercials, James applied –and got accepted — to USC film school. But in the middle of going for gold the boring way, they started a fashion channel in their shared bedroom. James filmed Wendy modeling different ways to pair outfits, practice for him as a filmmaker and her as an actress. James' creative talent and great photography was instrumental to the success and popularity of Wendy's Lookbook.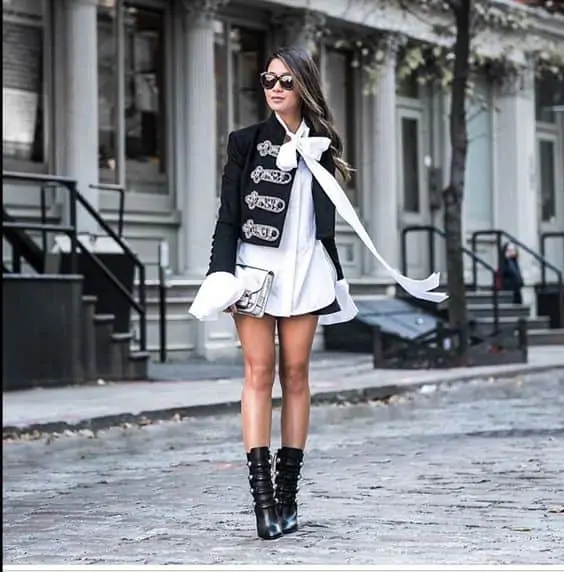 Photo: Wendy's Lookbook
Wendy Nguyen first made her fame on Youtube. Their video 25 Ways to Wear a Scarf went big in the Southern Hemisphere when Marie Claire Brazil reposted it. A few months later as winter approached in the Northern Hemisphere, it went viral once again, this time through the other half of the world. At this point it has had almost 20 million views.
YouTube multi-channel network StyleHaul came across their station and invited them on as early employees. They would continue filming their channel for the StyleHaul brand and get a paycheck for doing so. Thus launched James and Wendy's foray into the micro-entrepreneurial world of mini YouTube celebrities. Later, Wendy and James also built a fashion blog while in the meantime launching a digital magazine to complement their channel- not surprisingly, they are trying to get the advertising dollars.
How old is Wendy Nguyen?
This is one of the most searched questions about Wendy's Lookbook. Wendy Nguyen has a youthful face and style, so it is hard to guess her real age. On Wendy's Lookbook, she mentioned she turned 35 in August 2017. She openly talked about how she previously had the fear of disclosing her age as a public figure. However, she was brave enough to finally revealed it and she said she loves her 30s.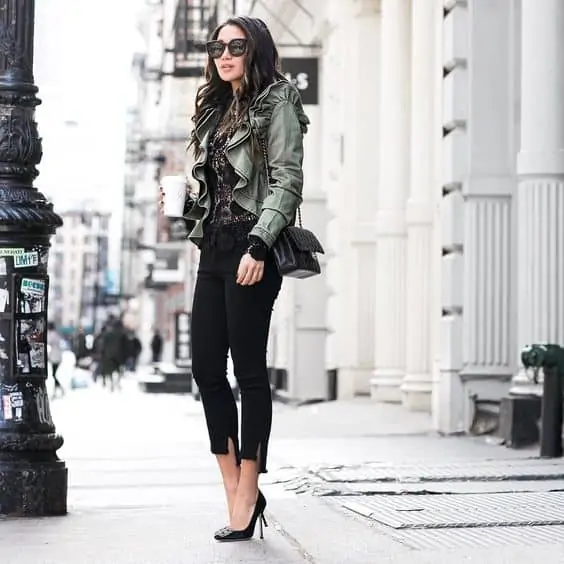 Photo: Wendy's Lookbook
Why is she different?
If you are talking about top style bloggers, there is way too many that is just as fashionable as Wendy Nguyen with just as amazing photos as Wendy's Lookbook. However, how many of them really connect with their fans and show their vulnerability- especially, we are talking about over a million fans here! Wendy did. Here is a few examples that just drew fans in and wanted to follow her and know more about not just her style, but also her life.
Life wasn't always just about LV bags and Tiffany bracelet with Wendy. Wendy's Lookbook openly mentioned how she"went through foster care, carried my belongings in a trash bag and worried about being homeless at the age of 18. I worked three jobs in high school to save enough money to go to college and as a result feel truly blessed to have had the opportunity to do so. I finished high school with honors, emancipated from the foster care system, and went to the University of California, Berkeley, where I graduated with a bachelor's degree in Psychology.
She shared her heartbroken moment of splitting with her long time boyfriend and work partner. "Many of you have asked and many have noticed that I haven't mentioned Mystery Man in a long time. MM and I broke up early last year. 2014 was a difficult year for both of us. Being in a relationship and working with your significant other proved to be much more challenging than we both thought. As time went by, we both realized that being collaborators and career cheerleaders are the best roles for each other. We moved on to our separate ways and I moved to downtown LA summer of last year. "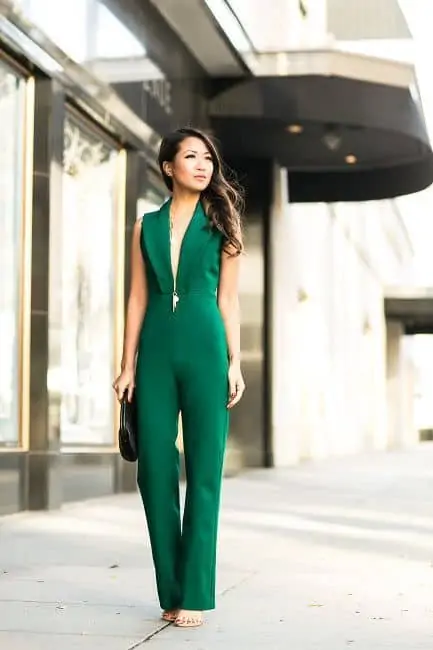 Photo: Wendy's Lookbook
She also opened up about how to this day she is still healing from her hard childhood as a foster kid. "For most of my adolescence and adulthood, two occasions hit me the hardest. Christmas and Mother's Day. The hardest is Mother's Day. I try not to think about it when it comes around. I know it's in May, but my subconscious mind tries to bury the actual day. I currently don't have a relationship with my biological mother and have a very casual relationship with my foster mother (and by casual I mean I've had maybe three conversations with her since I emancipated from the foster care system)."
So, Wendy has somehow established this emotional connection with her fans through those hard or good moments of life- if you have been following Wendy's Lookbook, you may feel like this is a friend who you know her all along her life.
How much does Wendy Nguyen make?
Nguyen is considered to be one of the most influential fashion bloggers out there. According to multiple social influencer marketing reports, she makes $1 million+ per year as all of her social media accounts are insanely popular (she's able to monetize them all).
Her claim to fame started with a video highlighting 25 different ways to wear a scarf as mentioned earlier. That video has been viewed more than 31 million times which is a pay day of around $100,000 according to stats available via Quora.com. Considering she has over 600,000 subscribers on YouTube this kind of cash flow will be coming in on the regular.
Her Instagram account has hit 1 million followers. Although there isn't much data about her annual income, experts say it may reach $1 million.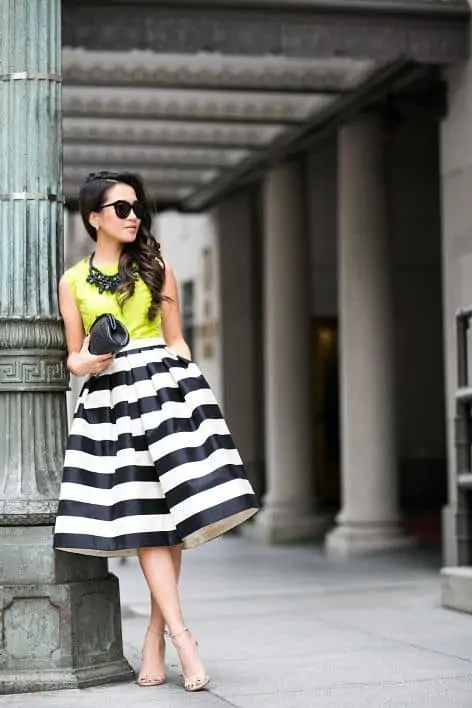 Photo: Wendy's Lookbook
Mixed views Wendy's Lookbook?
(Hint: it is not all compliments…)
Ok, here is the thing. Wendy Nguyen has evolved over the years. We are talking about not only her style, but also the overall feel of her blog, which is normal and natural as we all do going through life. When Wendy Nguyen first started out, many of her fans were students and younger people starting with their careers looking for inspiration of professional outfits and the like. Her style was sophisticated and ready to copy both for in and out of the office.
Over the years, however, Wendy's lookbook has now moved towards a fashion icon so to speak, vs the well dressed girl next door. Of course, her style has always been impeccable, but now with a different feel- today's Wendy Nguyen looks more like she just walked out of Vogue Magazine.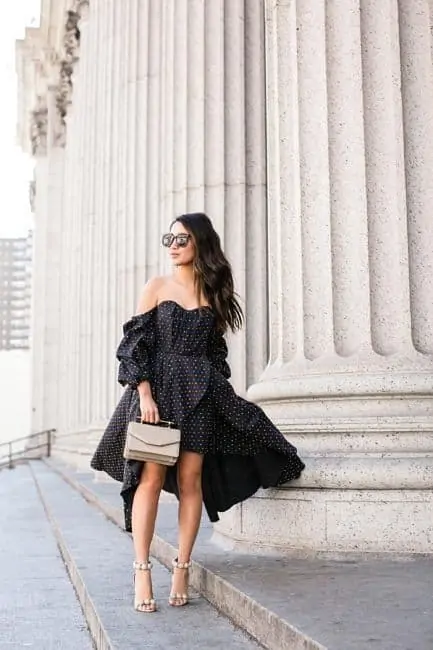 Photo: Wendy's Lookbook
Her over a million fans adore the photos of Wendy's Lookbook because of her style, her blog and her videos. On the other hand, however, there has been mixed views recently about her increasingly expensive taste.
Some fans think they have a hard time replicating most of her outfit ideas. Basics like jeans and a top are feasible but when she posts these fluffy skirts, very glitzy items and fancy dresses finding something budget friendly that is comparable is quite difficult- forget about trying to afford all of her designer handbags too. Even when she provides "similar here" suggestions it is still a $400 pair of heels that you can only find online is still bad for the credit card.
Others say they still check out her blog once in a while but for realistic budget friendly style inspiration they go to Pinterest a lot more. Everyone knows she gets a lot of her goodies for free from companies and designers, which is partially how she can afford all of it. Fans have been asking for budget friendly from Wendy's lookbook, which doesn't seem to be on her agenda at all. She should try doing a few budget friendly posts I would actually respect her more. Not everyone is making huge dough in this world.