Every woman wants to look her very best. Being a classy woman means to be elegant and tasteful with what you wear. The timeless examples of classy women are Grace Kelly and Audrey Hepburn. Some might think to look classy equals to look rich, therefore you need to spend a lot of money to buy designer labels. That cannot be further away from truth. Classy is not just about what you wear, but also an attitude. It means you always want to present your very best to the world, but in a way that is not flashy.
To look classy doesn't necessarily involve expensive designer names. It is more about wearing well fitted clothes in timeless design. Being a classy woman means you are comfortable in your own skin, therefore you do not always follow the trends unless you know they flatter your own body type. Your confidence can radiate through the simple and high quality clothes you wear, without having to overspend on designer shoes or bags.
Focus on Fit
Tailored clothing is synonymous with looking classy. Don't hesitate to take your clothes to the tailor to ensure everything fits properly. Pay close attention to the length and silhouette of your clothes to determine what alterations need to be made to elevate the fit of your clothing.
Avoid Showing too Much
While there is nothing wrong with showing off your shape, to look classy it's important to find balance.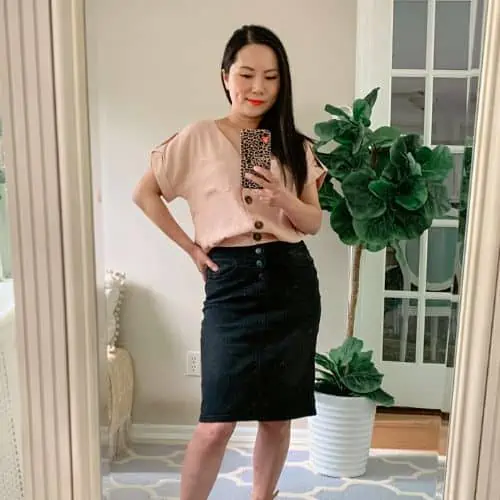 What to Wear Instead?
Air on the side of dressing modestly in order to look classy.
Keep hemlines just above the knee for a universally flattering length that exudes class. In terms of necklines, avoid anything low-cut.
Stick to necklines like scoop neck, square, rounded or v-neck that rest high on the décolletage.
Wear Neutrals
Count on neutral colors to look classy. They're easy to wear and always look great. Black, white, beige and navy are ideal neutrals to lean on. Mix neutral colors with fun prints and bright colors to add a classy aesthetic to any outfit.
Don't Over Do Accessories
Accessories are a great way to elevate and personalize any outfit. In order to keep your look classy, make sure not to over-accessorize. Follow Coco Chanel's famous quote, "before you leave the house, look in the mirror and remove one accessory."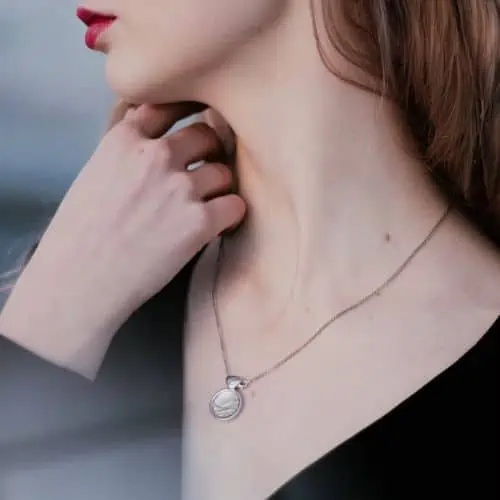 How to Choose the Right Accessories
Less is more when dressing classy.
A great rule of thumb is choosing one main accessory to be a part of your outfit and skipping the rest. I.e. statement necklace and no earrings.
Stick to Classics
Classic garments and accessories are your friend when you want to look classy. They've stood the test of time in fashion for a reason, because they are classic and classy. Build your wardrobe with your favorite classic pieces like blazers, sheath dresses, pumps, button down shirts, etc.
Keep Nails Manicured
It's no secret that chipped nails can make nails look messy, changing the entire aesthetic of your look.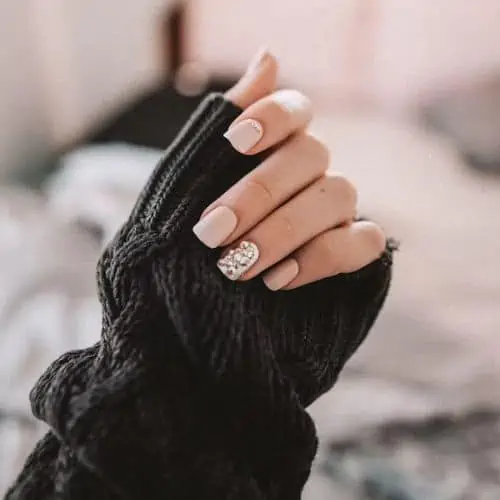 Why you Should Keep your Nails Manicured
Classy women always make it a point to keep their nails freshly manicured.
Even if you aren't able to go to the nail salon every week or so, give yourself a regular DIY manicure at home with a few key products.
Keep Clothing Wrinkle Free
Elevate your look by taking an extra few minutes to get any wrinkles out of your clothes in the morning.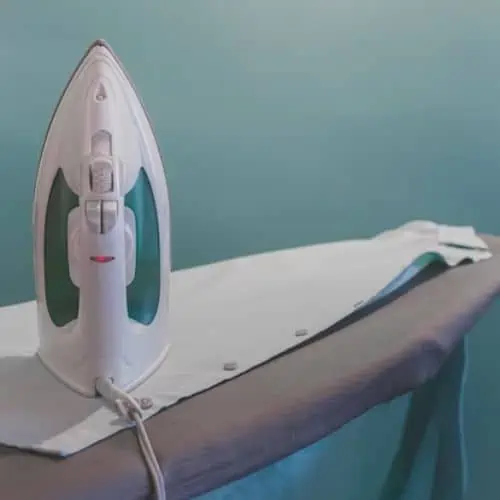 Why you Should Avoid Wrinkled Clothes
It's a small step that can make a major difference in how you look in your clothes.
Wrinkles = messy. Use a steamer or iron for quick wrinkle removal.
Make Sure your Shoes are Clean
No matter how beautiful your dress looks and how perfect your hair is done, if your shoes do not look clean, then that ruins the impression of your entire outfit. Many women focus so much on their clothes and jewelry, but they do not pay enough attention to their shoes.
To look classy doesn't mean you have to wear Louboutin shoes. It simply means you need to always dust off your shoes and make sure they look clean and at their best.
Whether or not your shoes are expensive to begin with, it is worth the extra dollars on visiting the shoe shop to keep them well maintained. One very common wear and tear on the shoes is the pointy toe. This part of the shoe easily looks worn off and when that happens, you need to take it to the shoe repair shop to fix them. Otherwise, no matter how much your shoes cost, they will just come across as old and dated.
Pay Attention to the Details
It's all in the details to look classy.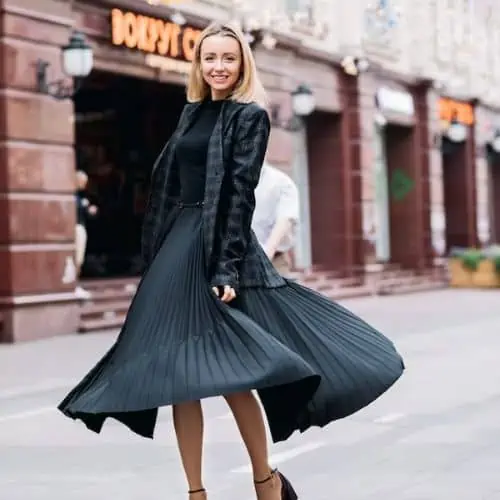 Why Details Are Important
Pay close attention to the 'small' things when getting ready in the morning.
Remove a loose string and small stains just to name a few.
Little things make a big difference.
Wear Proper Undergarments
Panty lines and ill-fitting bras are culprits causing any outfit to appear messy and unkempt. Always check how undergarments fit your body under clothing. Avoid pieces that show lines under dresses and skirts, or bra straps that show.
Keep Designer Labels Subtle
Looking classy doesn't necessarily mean you have to wear designer labels in every outfit. Designer clothing and accessories help you to look expensive, only because most of them are well-tailored and use top-grade fabrics.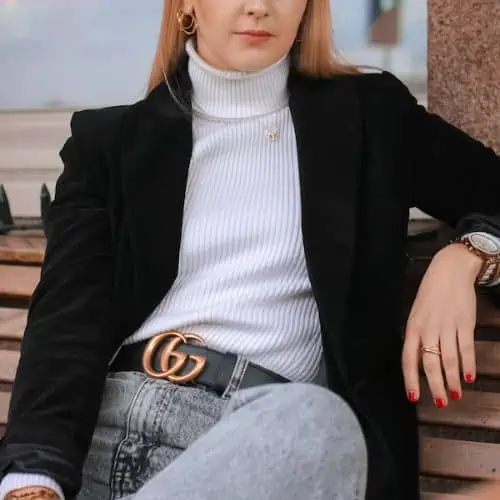 How to Wear Designer Labels
If you do want to wear designer brands, then it is best to keep the logo subtle. Wearing a big designer label on your clothes may make you look rich, but it doesn't make you look classy.
It is ok if the belt has the designer label or the bag has the designer logo, but it only looks tacky if your shirt spells out the designer's name.
Choose High Quality Fabrics
I cannot say enough about how important fabrics are to make a woman look classy. The major difference of designer clothes is that they mostly use very high-quality fabrics, which is why their clothes look well made and rich. Typically, higher quality fabrics contains higher percentage of natural content such as cashmere, wool or silk. Pure man-made fabrics such as polyester can sometimes come across as cheap. What makes it worse it they tend to get a lot of static electricity and cling to your body.
Fast fashion has been very much on trend in the last decade, and one primary reason they can make clothes so cheap is to spend less on fabrics. That explains why fast fashion brand clothes normally don't last very long in our closet. They tend to shrink and wrinkle very poorly after even the first wash.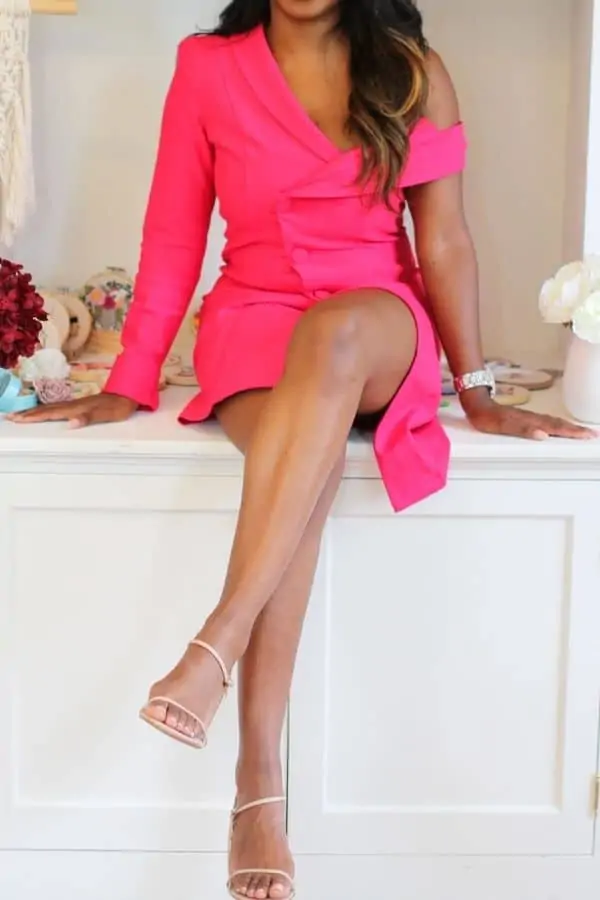 To look classy, you'd rather save money on 5 pieces of fast fashion trendy clothes and put them in one piece of high-quality designer clothes, because that is what will last a long time in your closet and makes you look timeless.
Avoid Anything too Tight
Being classy means you look feminine without revealing too much. Wearing skin tight clothes might be okay when you are in the 20s and going to a night club, but it is not recommended in your daily wear if you want to come across as a classy lady.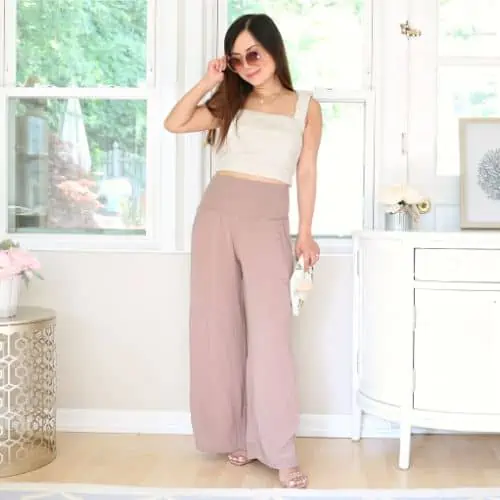 What to Wear Instead
This doesn't mean you have to wear loosely fitted clothes either.
You should wear clothes that are well fitted, but avoid too many bodycon tops or dresses.
If you do want to highlight your curves, then wear a tight top with wide leg pants to tone it down a little bit.
This doesn't mean you have to wear loosely fitted clothes either. You should wear clothes that are well fitted, but avoid too many bodycon tops or dresses. If you do want to highlight your curves, then wear a tight top with wide leg pants to tone it down a little bit.
Always Iron and Steam your Clothes
No matter how expensive your clothes are, if they have wrinkles, they will not make you look classy. This doesn't mean every time you wear something you have to spend a long time ironing them, but it does mean you should spend an extra 10 minutes to make sure there is no wrinkles.
If you dry clean your clothes such as coats and jackets, this part is already taken care of. This is more of an issue for the light weight clothes like blouses or pants which we do not typically send to dry cleaners.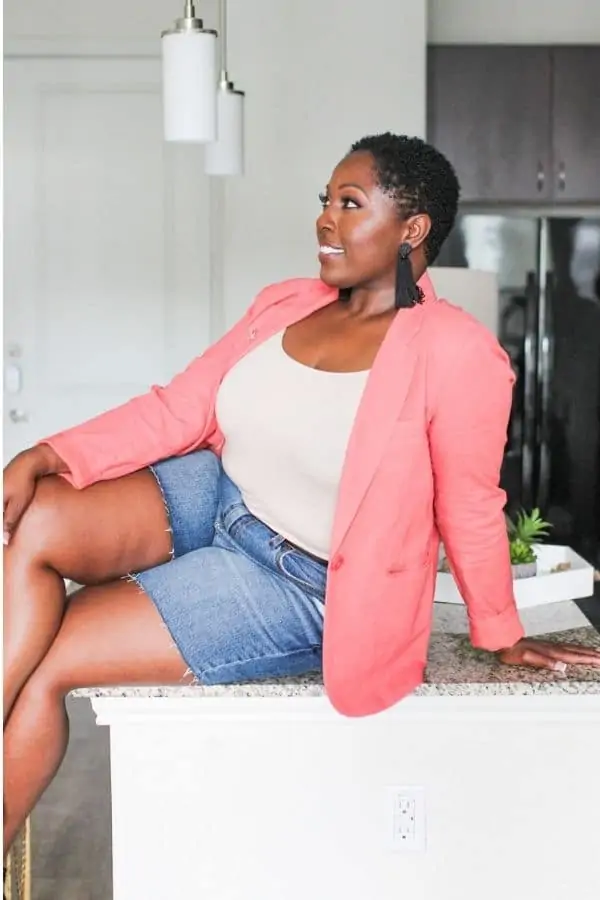 This is especially important when you travel, because that's when your clothes are most likely going to get wrinkles. When you get to the hotel, it is worth spending a little bit of time to properly hang up your clothes in the closet and iron out the wrinkles before you wear them to go out.
Complete Your Look with Makeup
Makeup completes your entire look, something that is key when you want to look classy from head to toe.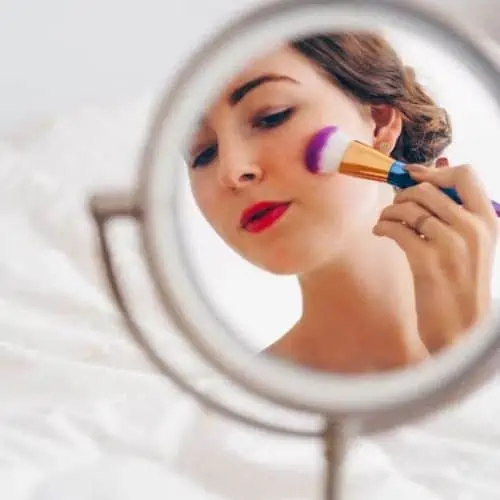 How to Wear Makeup
It's not necessary to wear a full, over-the-top makeup look.
All you need is a few touches.
Applying blush, mascara and a bold lip are simple steps to add class to your look.
Hair is another area, much like makeup, that completes the entire look. Even if you style your hair in a simple style, it adds major class to your look. Just make sure your hair style is streamlined and put together. Finding a new, classy hair style is a fun way to elevate your look to add even more class.