Do you have hourglass figure? Are you wondering what are the best ways to dress the hourglass body type? You have come to the right place!
Let me start by saying you are very lucky to have the hourglass shape! Some say hourglass figure is the most feminine body type, thus it is considered the most attractive by both men and women. Our preference for hourglass body seems to go back to long, long time ago and has barely changed to this day.
Hourglass Figure Celebrities
When we think of the Golden Age of Hollywood, we just can't help but picture those black and white glam shots in which all the leading ladies had something in common other than their arched eyebrows. That is, they were all perfect hourglass figures!
Here is some of the most famous hourglass shaped stars in the 20s to 50s.
Photo: Getty Images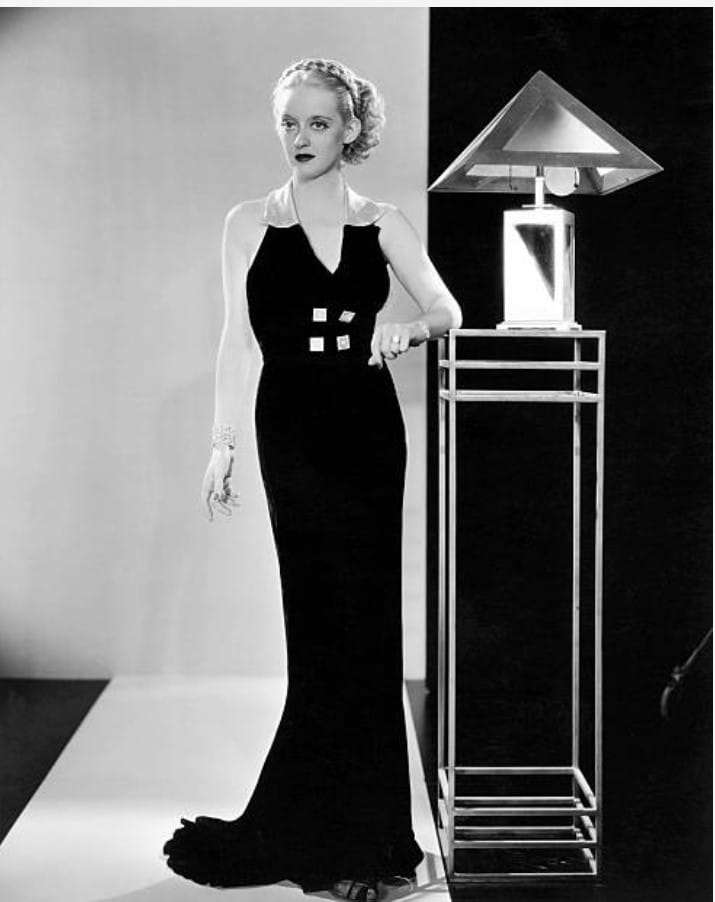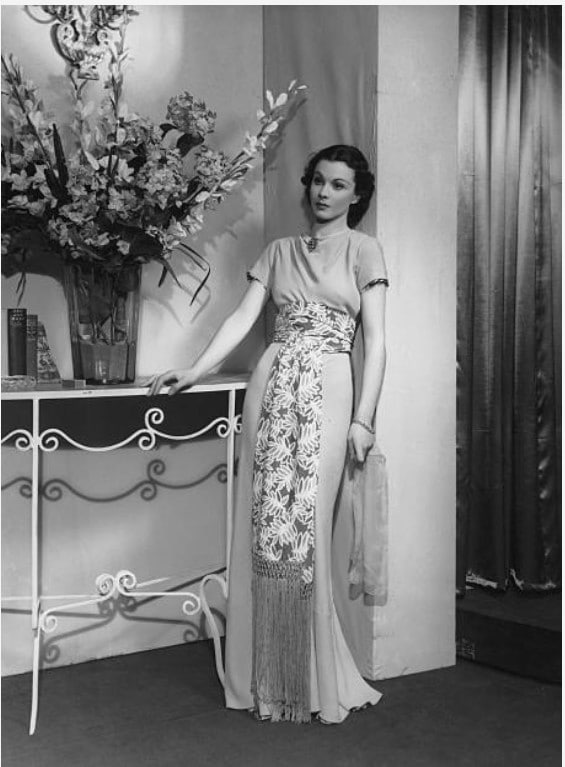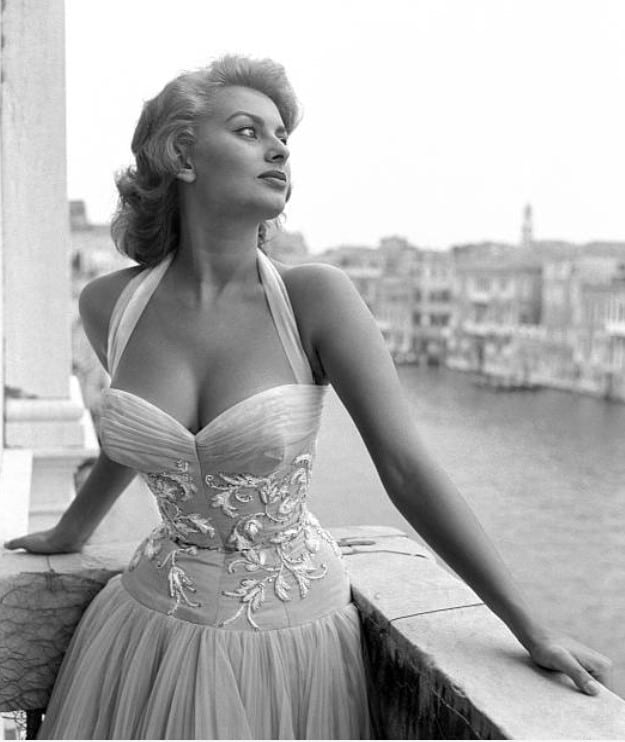 Fast forward to today, here's some of the most popular celebrities with hourglass shape, and some of them are our beloved petite actresses .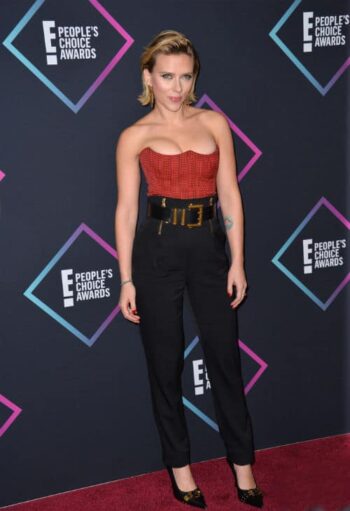 You might be wondering how come I am not mentioning some of the actresses often quoted as hourglass shape such as Kim Kardashian and Jennifer Lopez.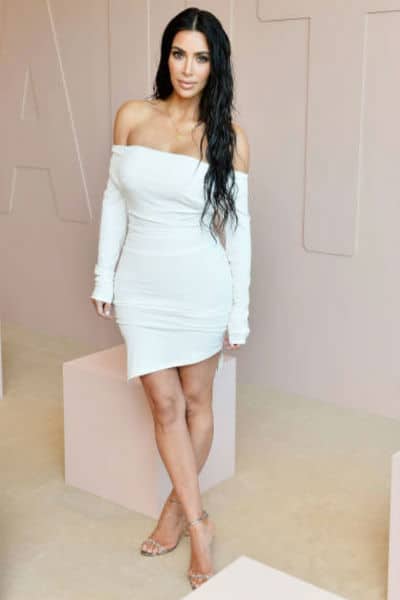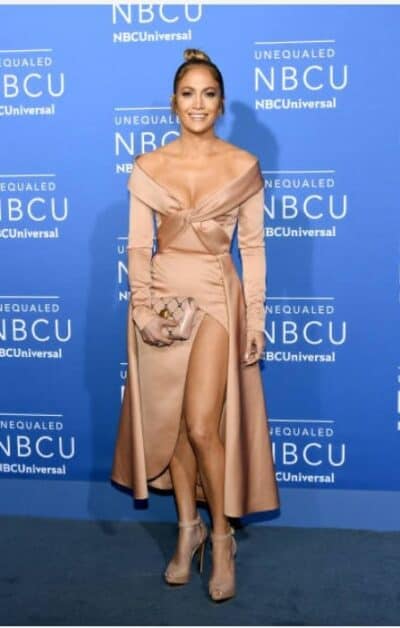 Well, even though both ladies are constantly quoted as hourglass body shape celebrities, they are actually pear shape. Both Kim and JLo have prominent thighs and hips, and when they gain weight, you'll first notice it on their thigh and butt. However, both of them are the experts of dressing themselves to come across as the hourglass body by accentuating their assets (full bust and small waist) and camouflage their weaknesses (prominent thighs).
We believe each body type have their own unique characteristics and everyone has the potential to be attractive, as long as we use the right dressing techniques to enhance our assets. Still, we have to say, you are very lucky to have the hourglass body!
In this post, I want to go over with you some of the most useful techniques in how to dresss an hourglass figure.
I have summarized the key points of how to dress the hourglass shape in this video. After you watch this, I highly recommend you still read the full article to get all the details.
How do you know you have hourglass figure?
First things first, let's take a look at what is a hourglass figure. If you are reading this post, I presume you already know you are an hourglass shape, or at least somewhat an hourglass shape.
If you are the latter or you are not sure, then here is a check list that can help you figure out: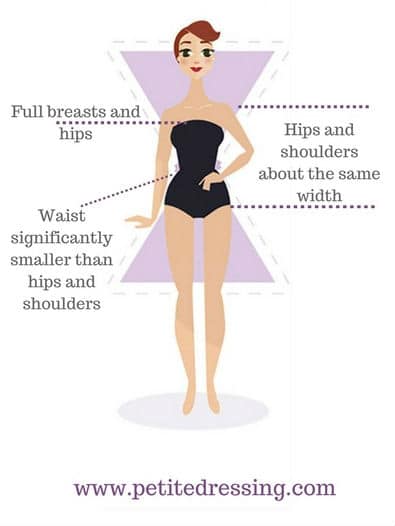 Your hips and shoulders are well balanced, i.e. they are roughly about the same width. That is, your shoulder and hip measurements are within 5 % of each other. Many women with hourglass figure have round and sloping shoulders that align nicely with the hips.
You have full chests and hips. Typical hourglass figure means you are quite well-endowed, which is one of your best assets.
You have a well-defined waist line that is significantly smaller than your shoulders or hips. The rule of thumb here is 75%. That is, your waist is at least 25% smaller than your shoulder, hip and bust measurements. Normally, when translated into inches, that means your waist is 8 to 12 inches (or 25 to 30cm) smaller than the hip or bust measurement.
You tend to have a short waist.
You have a rounded bottom.
You have a beautiful front and side profile. And, from top to bottom, your figure is in harmony and balance.
You may have full thighs, but they are narrower than your high hips. You gain weight above hips and through waist.
Above are the typical features of an hourglass body type. However, because human body have some many different variations, most likely not one body would fit into all features of one body type. If you feel like you have some but not all of the characters above, it is possible you are a combination of hourglass shape and other body types.
What I want to stress is determination of your body type depends on your shoulder, hips and waist measurements in relation to one another, and it does not depend upon your absolute measurements in inches.
For instance, the hourglass shaped woman could very possibly gain weight as they go through life like women with any other body type, but that doesn't mean they are no longer an hourglass body type if their waist is bigger than 25 inches!
Our body ratio do not change, even if our weight fluctuates. So, even if you gain weight, your waist is still much smaller than your hips, and you are still an hourglass body type.
An example of plus size hourglass shape is Candice Huffine. Her bust is 42 inches; waist is 33 inches and hips in 43 inches or 107-84-109 cm. She uses a dress size of 14-16 (US) or 44-46 (EU).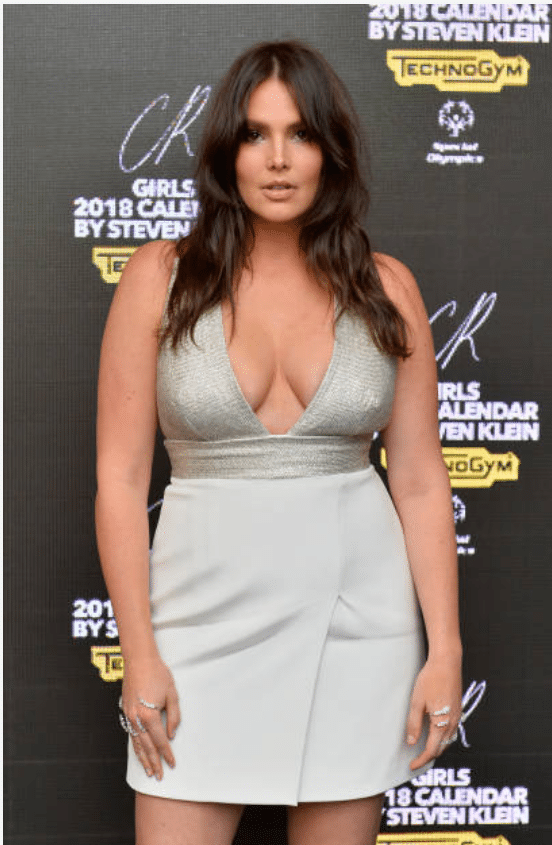 What are your strengths and weaknesses as an hourglass shape?
I'm sure you have been hearing compliments (wanted or unwanted) about your nice curves, since you don't even remember when. So, you probably don't need me to tell you your best assets are the slender waist, the full breasts as well as your full hips.
Your weaknesses? Let me just say that I don't think there is anything you need to change or camouflage about your body.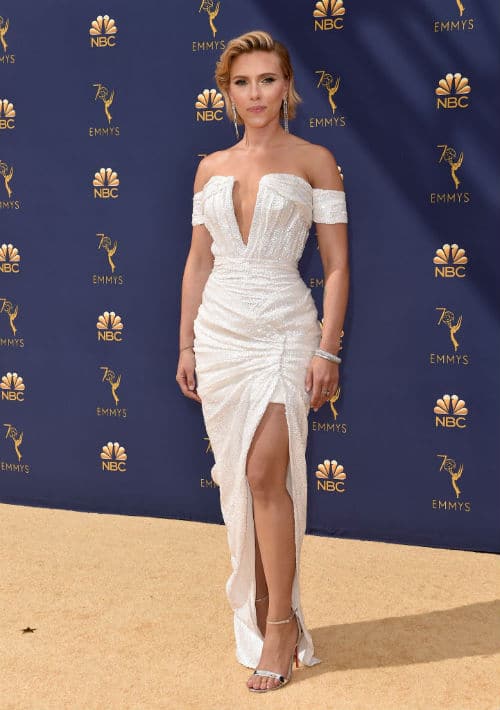 In general, the hourglass figure should proudly celebrate the curve by wearing form hugging tops, skirts, dresses and coats. However, I do understand your killer curves sometimes could make you feel the opposite way- even though every other girl is jealous of your shape, sometimes you may wish you were not always drawing attention to your chest and hips.
Quite often, I hear from our customers with hourglass shape that they can never find anything that fits perfectly. If anything fits the waist, then that's always too small on their hips. If anything fits the hips, then it's too loose around the waist. That is what makes casual wear for the hourglass shape harder to find.
Do you fall into that category? If yes, I share a lot of tips on what you should wear and what you should avoid in my other post "How to dress if you have large chest".
In this post, I will go over with you how to dress the hourglass figure, i.e. what looks the best on an hourglass shaped girl.
Best Dresses for Hourglass Figure
Wrap dress
Diane Von Fursternberg invented the legendary wrap dress in 1974, the design that made her a fashion icon at the age of 28. Today, it is hard for us to imagine the times before wrap dress was invented. Over 40 years have passed, we can still barely find another dress that is so versatile, convertible, workplace appropriate and great for day-to-night.
Like Victoria Beckham (5'3) mentioned in her latest fashion book "That Extra Half an Inch", wrap dress is one of the things that once you have, it is hard to understand how you have lived all those years without. They are flattering to almost all women, and they are especially more so if you have the hourglass figure.
This is blogger Carly in our wrap dress. She is 5'3″, hourglass shape, and this is one of the best dresses on her body type.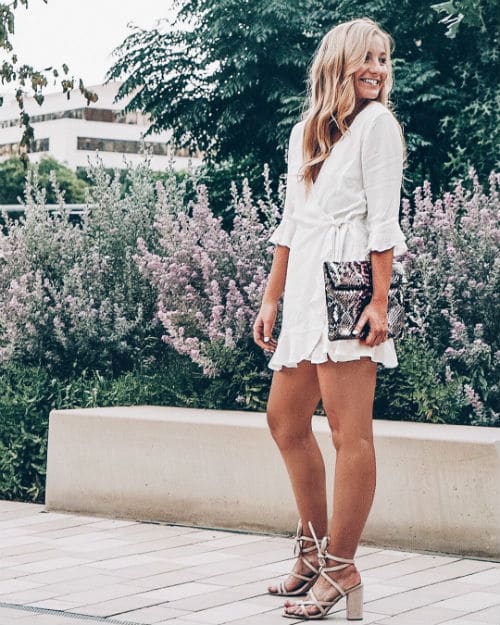 The reason is they accentuate your waist and hips, while enhancing your small waist. If you happen to be one of those girls who is concerned highlighting your curves too much and look low class, you don't have to worry about that with wrap dresses. They show off your assets without overdoing it.
Please own at least a few in your closet, if you don't live in wrap dresses already.
Fit and flare dresses
Fit and flare dresses are the close runner up when it comes to the best dresses for hourglass shaped women. The form fitting top emphasizes your nice curves, and the flared out bottom balances it out without being too revealing.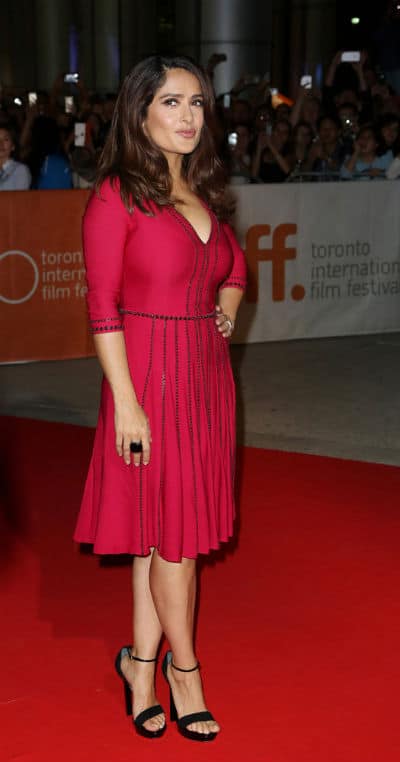 The A shape silhouette also creates a vertical line that lengthens your short frame, which is most flattering for women with hourglass body shape.
Best Tops for Hourglass Body Type
If you have an hourglass figure, you should wear fitted dress shirts with darted waists that conform to your natural shape in order to achieve the best result.
Since your waist is so slender naturally, you want that to become the focal point of your outfit by further enhancing your waist through either wearing a top with a belt, or adding a belt to basic tops (tube tops, knit tops, sleeveless tops, etc.). This is the same concept as the wrap dress
Form-fitting jackets or jackets that nip in at the waist with a flare at the hip will look great on you. The flare should be balanced with a structured or princess shoulder.
If you want a dramatic effect to enhance your feminine figure, wear tops with added volume to the bust and shoulders AND a snug fitting empire waist. You can it paired with a proportionally voluminous bottom to balance out the top.
Best Bottoms for Hourglass Body Type
High waist everything
For hourglass shaped girls, high waist everything is the way to go, when it comes to bottoms. That applies to skirts, pants and jeans.
Since your waist is so much smaller than your butt, high waist design accommodates your slender waist and full hips much better. Meanwhile, if you happen to have shorter legs, and high waist can create the illusion of height and make your legs look longer.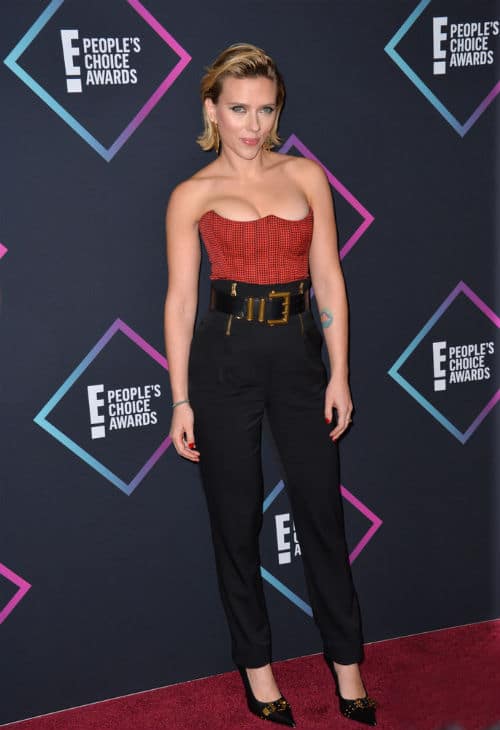 The only exception is that if you torso is really short and you are concerned high waist will make it look even shorter, then that's the reason for you to go for mid waist pants or jeans. I will talk more about this point later in this post in the "What to Avoid" section.
I normally do not advise "never", but I have to say to hourglass body type please stay away from low waisted jeans . Not only do they make your leg look shorter, but they just don't look tasteful on a girl with full butt.
Best skirts
When it comes to your choices for office appropriate clothing, you do not have to downsize your feminity- rather, you should celebrate it tastefully and properly. In the office, figure skimming and pencil skirts of all lengths look good on your hourglass figure.
High-waisted skirts are particularly flattering, as they elongate your legs and draw even more attention to your waist. Add a flounce around the bottom to balance fuller tops and jackets.
If you like full skirts, they are flattering when paired with a top that adds fullness to your bust and shoulders while accentuating your waist. This look creates a very dramatic hourglass effect.
Best Jeans
As mentioned earlier, go with high waisted jeans unless you have short torso.
The number one jeans for hourglass body type is flare jeans. The flared leg creates the illusion of longer legs and balance out the full hips of hourglass figure.
Secondly, wearing skinny jeans with banded, belted or not-to-tight body skimming tops will enhance your attractive figure.
Thirdly, boot cut jeans look good on you as well.
Since you have rather curved back already, you may not want to go with too much pocket details or embellishments, which will make your buttocks look bigger.
Best pants
If you have hourglass figure, your choices of pants are consistent of your choices of tops- they should emphasize your slender waist. Pants with wide waistband are very flattering on your body type. Pair straight-leg pants with a form skimming top or cargos with a fuller top to maintain your hourglass proportions.
Hourglass Figure Clothes: What to Avoid
For the hourglass shaped ladies, dressing up is probably easier for you than to dress in casual clothes. The reason is casual clothes tend to make you look bulky.
Avoid extra fabrics or frills
Because you already have voluptuous curves, it's better for you to stay away from any more girly designs in the clothing such as frills. Those tend to add more volume to your already curvy figure. Your natural figure is already very feminine, which is why you really don't need more complicated design to add anything to your figure.
For the same reason, I suggest you stay away from extra fabrics, which can add too much volume to your body.
If you have a short waist
A lot of hourglass shaped ladies tend to have shorter torso or shorter waist. That means you need to pay attention to your choice of belts and pants.
I mentioned earlier that high waist pants and jeans are a wonderful choice for hourglass shaped ladies. However, if you have a short torso, the high waisted design could make your torso look even shorter. So, you will need to opt for a mid rise pants or jeans instead.
One of the best assets for the hourglass body shape is the tiny waist. While I highly recommend you use a belt to highlight your small waist, I suggest you stay away from a wide belt. The wide belts cover too much on your waist and they could make your already short torso look cut off.
Instead, use a skinny belt, or just wear a dress with naturally fitted waistline to highlight your waist and show off your hourglass figure.
For the same reason, the pants with wide waistband will make your torso look even shorter, so you want to stay away from those too.
Neckline
Because hourglass figure has full bust, in my observation, they look the best with a lower neckline and or show some skin in the neck and chest.
Anytime an hourglass shaped lady is wearing a high neck, or a neckline that fully covers the chest, it actually makes your chest look even fuller!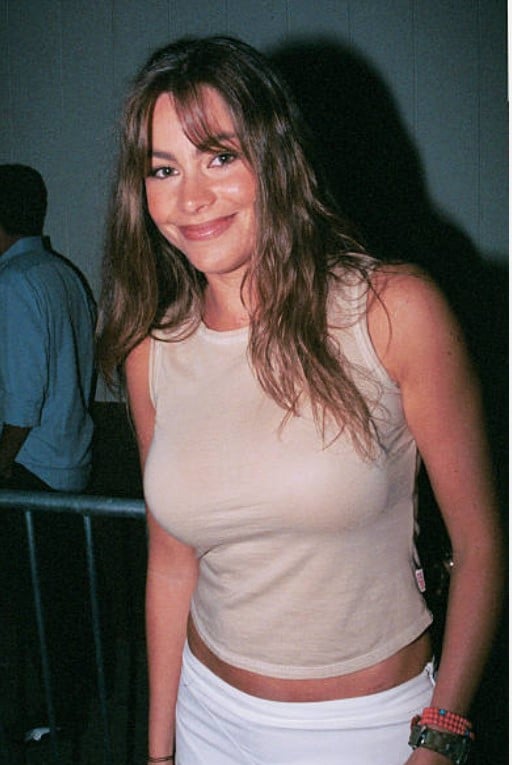 That's why I don't suggest turtle neck to the hourglass body type. A better neckline for you is the v neck, the sweetheart neckline, or the crew neckline.
If you have the hourglass figure but you do not want your chest to be the focus of people's attention when you are wearing the lower neckline, you can use the puffy sleeves to draw attention away from the chest.
If you'd like your chest to appear less prominent, your better choice is wear a deep V neck instead of covering them up with a high neck! I know this may sound counter intuitive to you, but you can try both and compare the result. The rationale behind this is that the deep V cuts your chest in half, so that visually will make them look less full.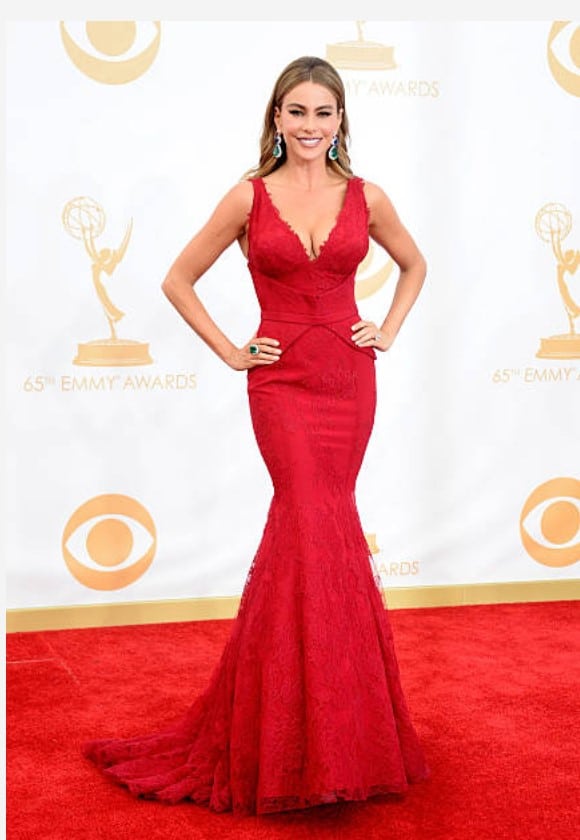 Fabric Choice
Hourglass figure overall looks fleshy vs boney. Therefore, the best fabrics for you are flowy and light waited materials such as knits and silk. Flowing tops that are banded at the waist will show off your amazing curves and create a dramatic hourglass effect.
You should by all means avoid cheap and thin fabrics. They might look ok on a flat chested girl, but for some reason they just look even cheaper on the hourglass shaped body! I think it is because they tend to stretch too much on the hourglass figure, which makes them look worse on you.
Avoid Tube Top
The hourglass body has prominent curves, so the best hourglass figure clothes should have the structure and weight to hold your assets together. A tube top looks like it can fall off any time, and it just doesn't have enough support for your full chest. Even though they could look chic on someone with bony feature like Kate Moss, it could look like a disaster on someone with full curves.
With these tips on how to dress the hourglass shape, I hope you can find the style that really fits your body type and that is uniquely yours! Even though I try to give styling advice based on the 5 most common body types, each individual has a different body, so, use my advice selectively and do what works for you!
Everything else you need to know about the hourglass
I have several other posts on the hourglass styling and I highly recommend you read them after finishing this