If you are under 5'4 and want to be a stylish petite girl, check your wardrobe and consider adding these 6 styles, if you do not own them already.  There is no fashion rule that applies to all, and what looks most flattering on you largely depends on your petite body type.  However, these 6 wardrobe staples have been highly recommended by petite fashion bloggers and stylists who know what works on petite frames.  One thing in common is they will create a long and lean silhouette (the number one priority of petite styling, thus creating the illusion of height and long legs.
[/vc_row]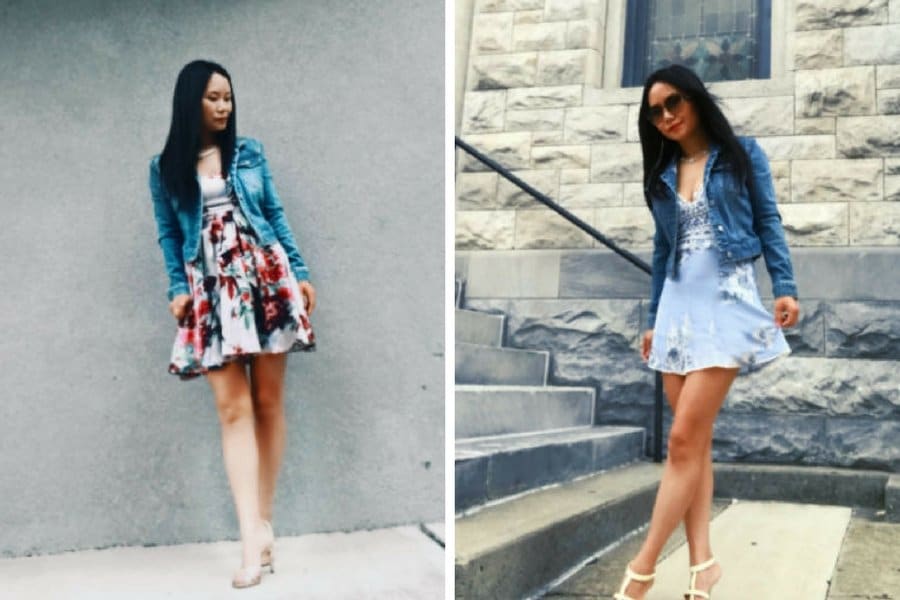 [/vc_row]
As a petite girl, you probably would like to make your legs look longer. A cropped jacket can elongate your bottom half and instantly make you look taller.  If you want to double the elongating effect, wear underneath darker prints, as continues color patterns give the eye the illusion of longer lines.  A cropped jacket can also make your tummy look flatter, especially if you pair it with a black pants or skirts.
Are all cropped jackets flattering for petite girls?  Not necessarily.   An important tip when picking out the cropped jacket is to make sure the length of the sleeves and the hem of the jacket should not end exactly at the same point. Otherwise the cropped jacket could create the width of one horizontal line across the middle of your torso and make you look cut off, which is the opposite of what we want to achieve.  Therefore, cropped jackets will look best on a petite girl if the sleeves are only slightly shorter than the hem of the jacket, which will break up the horizontal line. Alternatively, if you happen to have longer arms, which could be the case even with short girls, you may also want to consider a cropped jacket with sleeve are a little bit longer than the hem of the jacket. Either way, the point is to  get rid of the horizontal line.
[/vc_row]
[/vc_row]
High waisted style in general is flattering to women with short legs.  Why?  It makes your waistline look higher than it actually is, thus creates the illusion of longer legs.  If you are a petite girl with long torso and short legs, high-waisted style is your best friend.  Now, the important question to ask is how do you know if you have long torso?
[/vc_row]
A quick and easy way you can find out at home without going to a stylist is to stand up , and measure the distance between your bust and the narrowest point of your waist- no need of a ruler, you can just use your hands.  If you can fit two hands or more, then your waist is long.  If the width is less than two hands, then your waist is short.  Women with long torso tend to have flatter abs and curvier butts, and vice versa, women with short torso tend to have bigger tummies.  Long torso means short legs, and high waisted pants will solve that issue for you.  A general advice for petite women is to go for dark color high waisted pants, as they will make your bottom half look slimmer.  In terms of fabrics, make sure you pick those with strechy materials, as they will make your high wasted pants very comfortable without feeling restricted, especially if you have an office job and need to sit in chairs for many hours a day.
[/vc_row]
Not only are high waisted pants and jeans great for petite women, but also high waisted skirts work perfectly if you want to make your legs look miles long.  The key of wearing a high waisted skirt is to tuck in your top, so that your legs will look longer than they are.  High waisted skirts also have the flare of retro style, which is quite hot in today's fashion trends. Another bonus of wearing high waisted skirt is it can also make your stomach look flat, which is what every body type would appreciate regardless if you are petite or not.  Since high waisted style has more fabrics around the waist area, you should be careful about the colors and patterns you choose.  Darker color and simple prints or patterns are universally flattering.  If you are petite plus, you want to avoid colors that are too bright or patterns that are too busy, as they will only catch people's attention around your tummy area.
High waisted skirts come in different lengths. For petite girls, in general, your better bet is skirts at or above your knee.  However, for high waisted style, you do not have to only wear short skirts.  Because your waistline is significantly lifted by the skirt, you can opt for midi skirt, which stylists normally do not recommend for petite women, and your legs will still look elongated.
[/vc_row]
3. Well fitted wool coat
This is a wardrobe classic staple that every petite girl should have.  The clean cut silhouette creates the lean shape and vertical line that flatters every short girl.  Get one made of wool or wool blend, which will look premium quality and speak for your fine taste.  Even if it might cost more than those made of polyester, it is the investment worthy piece that will stay in your closet for years to come.  Knee length is the safest for petite women, but of course you can go longer or shorter.
Maxi coats can also be very flattering to women under 5'4″.  Have you seen the winter uniform of some Asian airlines?  The stewardesses wear black or navy coats over their skirt suit, and the coats reach their mid-calf.  From a distance, you cannot tell they are petite, because the H shape coat creates one column of color, the vertical line, which is most flattering to petite body frame.  Now, there is certain details you need to pay attention when wearing maxi coats.  First, the maxi coats need to be well fitted.  Second, they of course cannot be too long that they overwhelm your body frame. Last but not the least, they work best with heels at least 3 inches high.  We do not recommend wearing long coats with flats or sneakers- that just does not look right and they will make you look shorter than you are.  My secret sauce of styling maxi coats without looking overwhelmed by them is to use a belt.  With a belt slightly above your natural waist, not only will your proportion look better, but also it creates the illusion of waistline for girls who lacks it such as the petite apple shape or petite rectangle shape.
[/vc_row]
4. Off the shoulder dress or top
You may have noticed off the shoulder has been at the center stage of fashion trends in the last few years.  You see them on all the famous celebrities petite or not (Olivia Palermo, Kendall Jenner and Katy Parry), whereas models walk them down the runway in all seasons.  Every season, we see fashion magazines ask the same question over and over again "Is off the shoulder trend over"?  The answer is obviously not, and they probably will stay in our wardrobe as a timeless classic.  It may be true that off the shoulder is cooling off a little bit, but right away you see its cousin "cold shoulder" start to be featured everywhere.  Off the shoulder design is incredibly flattering for petite girls, and the reason is it shows the right amount of skin, which is an important fashion rule of thumb for petite girls.
Off the shoulder style tops are sexy without showing too much skin.  The tops are so versatile that you can wear it with any bottom (skirt or pants) and they will make you look instantly preppy and ready for a date night or happy hour event.
[/vc_row]
Dresses are probably the single most flattering piece a stylish petite woman can wear.  Because of its continuous patterns of fabrics, dresses have the ultimate lengthening effect and creates the illusion of height.  We suggest petite women to wear dresses as much as they can, regardless of the season.
For petite woman, finding the right dresses may not be easiest thing to do.  In fact, we probably have all at some point experienced those moments when we try on a regular size dress, and found the well-place waist seam for taller girls automatically became drop-waist style, or standard armholes end up exposing our rib cages!  Of course, length is probably the most common challenges for petite women to find the right dress.
There are many different dresses you can find in the petite section that might meet your requirement of length. However, if you want to take your style to the next level, you need to pay attention to the silhouette, i.e., get the styles that elongate legs and define curves.  Nothing does that better than the wrap dress.
Diane Von Fursternberg invented the legendary wrap dress in 1974, the design that made her a fashion icon at the age of 28.  Today, it is hard for a stylish petite woman to imagine the times before wrap dress was invented.  Over 40 years have passed, we can still barely find another dress that is so versatile, convertible, workplace appropriate and great for day-to-night.  Like Victoria Beckham (5'3) mentioned in her latest fashion book "That Extra Inch", wrap dress is one of the things that once you have, it is hard to understand how you have lived all those years without.
[/vc_row]
6. Maxi dress
Yes, you heard it right- maxi dress could be very flattering to shorter girls, if you know how to wear it. According to wiki, maxi dresses refer to informal dresses at ankle length.  Sure, most stylists advise us to go with short skirts, if we want our legs to look longer.  That is true to some degree.  Wearing a skirt above or at the knee is one of the most obvious ways to lengthen our legs and look taller than we are.  However, wearing a long dress is another way of effectively extending our frame and thus could be very flattering to petite girls.  Maxi dress has been trendy for almost a decade now, and they are a summer favorite of many stylish petite women for the following reasons.
They are so easy to wear in the summer time for so many reasons. If you are packing for a resort vacation or going to a beach wedding, they are probably your best bet.  They are so comfortable you can just throw them on and wear them and hang by the beach or the pool all day. They are also very forgiving and you can save on razor time, to state the obvious.  For petite girls, another bonus is you can wear wedges under it and look great and feel comfortable.  In general, we advise petite women to be cautious about wearing chunky shoes such as wedges, as the bulkiness is not very flattering on a smaller frame.  However, since your legs and feet are almost fully covered when wearing a maxi dress, paring it with wedges actually balance it out and they give you an instant lift of 4 inches and all day comfort.
[/vc_row]
If you are under 5'4, the regular size maxi dress will probably be dragging on the floor for you.   When maxi dress first became a summer trend, they were only available in regular sizes, so the only way a short girl could pull it off was to first send it the tailors and cut off the extra inches.  After so many summers, now more and more brands (ASOS, London Times, etc) are making petite size maxi dresses and we do not have to worry about alteration any more.  Maxi dresses are available in all kinds of prints and patterns and they are normally inexpensive, so you should definitely try different colors and have fun with them.  For petite girls, you should avoid maxi dresses too long and be very careful when you walk, as there is a risk of stumbling on it and fall.
[/vc_row]
[/vc_row]
7. Nude or skin-toned heels
It goes without saying the most flattering shoes for stylish petite women is high heels.  They instantly give you the lift of several extra inches, and, most of all, give you that confidence boost!  The most famous high heel addict in movies or TV shows is probably Carrie Bradshow of Sex and the City, who happened to be played by petite movie star Sarah Jessica Parker.  All the die hard fans of Sex and the City will never forget the scene when Carrie wanted to meet Mr. Big's new lover, the long legged Natasha, and the first thing Carrie wanted to run to the shop to get is a pair of 6 inch heels so that she can stand the same height as 5'8 feet tall Natasha!  Obviously you do not need a reason like that to love heels.  Sarah Jessica Parker in real life is also known for great taste of heels and created her own shoe line recently.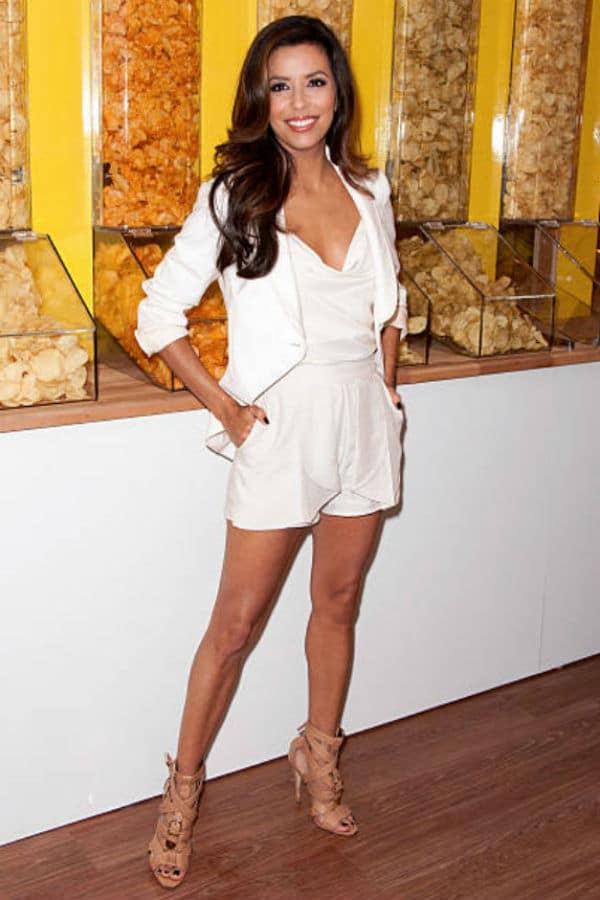 [/vc_row]
For stylish petite fashionista, if you could only pick one pair of shoe, then it would have to be nude heels.  Actually, skin toned is the more accurate term, since we all have different skin colors.  As a rule of thumb, you want your shoes to either be the same color as your pants, or be neutral color such as nude.  If you are wearing a dress or skirt, nude shoes blends with your skin color and make your legs look significantly longer.  Nude shoes are also extremely versatile, and they mix well with almost every color and you can wear them to almost any occasion.  If you are packing up for a trip and do not have a ton of space to bring too many shoes, the skin-toned heels is always your best bet.
[/vc_row]
The important tip in picking the right skin toned shoe is to avoid ankle straps, as they make your legs look cut off.  That means the most flattering style is pumps, compared with Mary Jane or other heels with straps.  Another tip not a lot of people have talked about is go with the low vamp pumps, i,e, those showing a little bit of toe cleavage.  The reason is simple.  The lower the vamp is on the shoes, the less your feet are covered, therefore, the longer your legs look.
The only caveat, however, is if you are wearing black pants in the winter, then nude shoes may not be the best choice.  The reason is to always avoid shoe color that is too much lighter than your pants.
[/vc_row]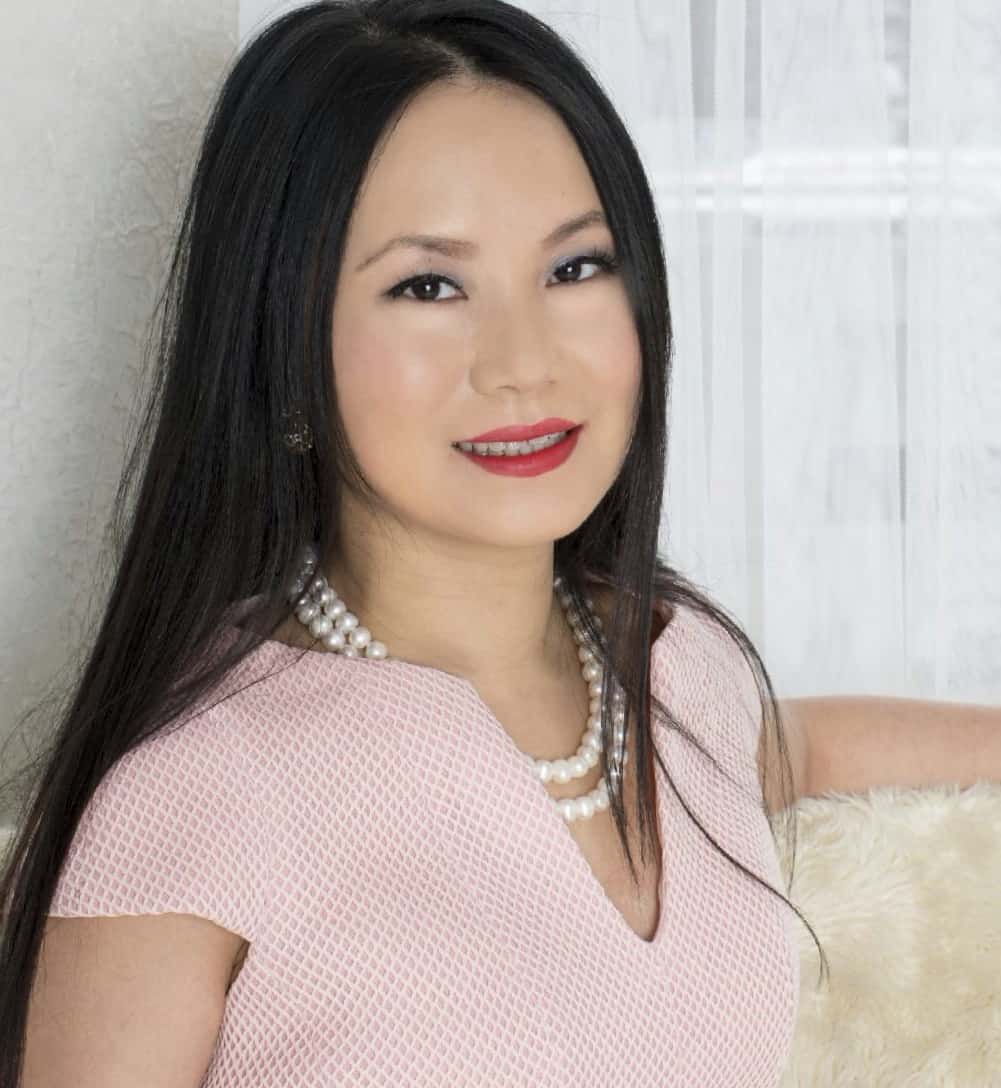 Chi is 5'2″ founder of Petite Dressing, an online petite clothing store dedicated to women under 5'4″.  Petite Dressing blog is here to help you understand yourself, such as your petite body type, and look your best ever.  If you are new, start here. Connect with me today by sending an email to cl@petitedressing.com.