Are you looking for the best coats for petites? With the colder weather upon us, it is that time of the year again to think about petite outerwear.
As a petite woman myself (I am 5'2″), I totally get how hard it is to find the right winter coats for petite women. To me, pants and coats are the two hardest things for petite women to shop for.
When it comes to petite coats, I have pretty high standards. It should be a coat you want to live in, a coat that fits you perfectly and flatters you where you need it. Winter coats are not cheap, so it is worthwhile to spend the time to find the petite coat that will last years to come in your closet.
I always believe the best way to upgrade our fashion sense is to observe how it looks on other petite women- what works and what doesn't. Of all the petite celebrities, 5 feet tall Russian IT girl Mira Duma has the largest coat collection I have ever seen. Therefore, I will quote some of her coats to illustrate my point. (Photo: Getty Images)
I have made a Youtube video on this topic as well. If you want to skip the reading and just watch the video, you can scroll all the way to the bottom and find the link to the video.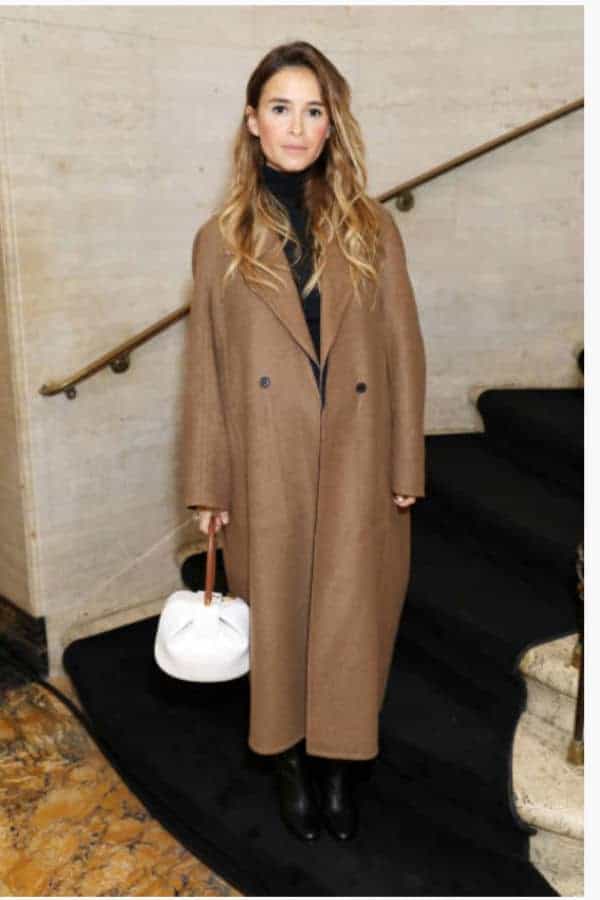 1.Think of buying as an investment decision
Buying stylish and functional winter coats for petites is not cheap. Most brands on the market could cost anywhere from 200 dollars to up to 600 dollars, depending on the designer and type of coat you are looking to buy. The top tier designer labels in the Max Maras and Escadas of the world, or those made of luxury fabrics such as cashmere, could cost even more, often times what would be one month rent to a lot of girls. Since winter coats could be a high ticketed item, buying it should be treated like an investment decision.
Even if you are not ready to throw 500 dollars on the petite coat, you should still have the mindset of investment vs expense. What is the difference? The mindset of investment in a petite coat means you buy what is the best value from the long term perspective, whereas the mindset of expense will lead you to jump on the lowest price for what is trendy this season.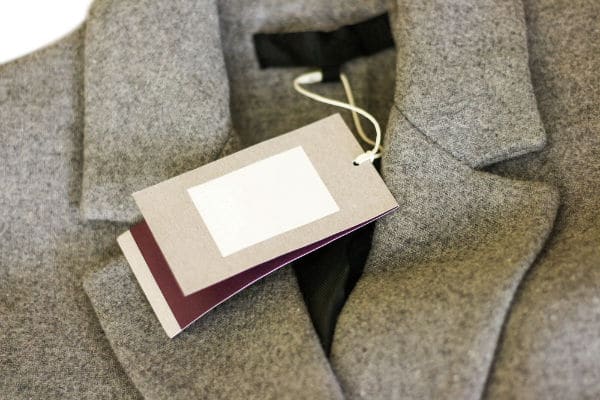 Suppose you live in a cold area and you have almost 6 months of winter (like myself who lives in the NY/NJ area), the coat you are buying will be worn at least twice a week through out the winter, that is, 50 times or more for each winter!
If you are getting a well tailored wool coat in a classy silhouette that will last you a minimum of 5 years, then that means you will get to use it minimum of 250 times before you retire it. That implies a 500 dollar coat would cost you only 2 dollars for each time you wear it.
The reality is most of us keep a good quality winter coat for well over 5 years, and sometimes up to 10 years ( I still wear a black wool coat I purchased over 10 years ago and still get compliments every winter!). I am not advocating that we should all head to Saks Fifth Avenue and order a $500 dollar coat, but you get what I am getting at.
Once you have the mindset of investing when looking for the coats for petites, you will make a wise decision and value quality over quantity. So, before you head over to department stores/shopping malls, or before you pull out your ipad to search the online shops, take a minute to think about your budget and what price range you should be looking for the coats.
The best time to purchase coats are January every year, when all the major retailers and department stores have their largest sale event of the year for winter clothing. If you can wait till January, you probably can get the best bang for your bucks and score some really nice finds at unbelievable prices. Of course, there is the risk that your size might be sold out in January.
2. Take a look at your closet first
Now that you have an idea of the price range for the coats for petites, the second step is to take a look at what you already have in your closet. What would you call the style of your wardrobe? Are you mostly casual? Or are you more on the polished side? Are you a flats and sneakers girl? Or you can't live without heels? Do you prefer to wear dresses and boots in winter? Or mostly pants and jeans? These questions are important to ask yourself before you make a buying decision for the petite coat, because what you buy need to go with what you already have.
I was wearing a wool coat from Banana Republic in this picture.
Since buying coats is an investment decision, you want to make sure it will be complementary to your existing items. If your style is glamorous and your winter staples are wool dresses and tall boots, then a polished wool or cashmere petite coat might be your best bet. If you are outdoorsy and you wear flats or sneakers most of the times, then perhaps a fitted down coat will go with everything you already have. Getting the petite coat that is consistent with your existing style will make sure your new coat fit in immediately, without you having to spend more to buy new clothes to go with the new coat!
3. The best places to shop for coats for petites.
Traditionally, the best places to find the most petite brands for winter coats are department stores. In recent years, most department stores have shrank their petite departments, so it almost made little sense for us petite girls to visit the local stores. It is time consuming to visit, searching racks after racks of clothing and only to be told they don't carry your size.
Sounds familiar? All of us petite girls have experienced that at some point of our lives! If you want to find the most petite brands in a shortest amount of time, the smart way is to go to the department stores online and shop petite sizes from there.
Why department stores? In my own experiences, Nordstrom and Macy's are my favorites when it comes to finding the best winter coats for petites. They have classic designers such as Ralph Lauren, London Fog and Calvin Klein, as well as emerging popular designers like Halogen and 1901.
Nordstrom and Macy's constantly have promotion events for every major holidays, so you might be able to score a high quality designer petite coat at just a fraction of the cost.
Another place I often check out are my favorite petite designer websites. Tahari ASL is known for their suits, and their coats have the consistent sleek design and tailoring. Their price tags are quite reasonable!
Ann Taylor and Jcrew, without saying, are also on the top of the list. They make fine quality coats for petites and the prices won't break your bank, especially if you wait till their winter promotion season.
Brooks Brothers is one of my favorite shops which makes premium quality winter coats in petite sizes.
For young contemporary and budget friendly petite size coats, always check out ASOS and Topshop.
4. The silhouette is the foundation of your petite coat.
Now, you know how much you are looking to spend and where to find the coats for petites. Let's begin the search for the best petite coats for you. The fundamental concept here is silhouette. You may have heard about this term often but not sure exactly what it means.
Coco Chanel said "Fashion is architecture." Therefore, like architecture, the easiest way to understand silhouette of your coat is the shape of it. Is it A shape, H shape or cocoon shape? Is it fluffy or lean? Now you get an idea of what I am referring to. There are several shapes of coats that look the best on petite women.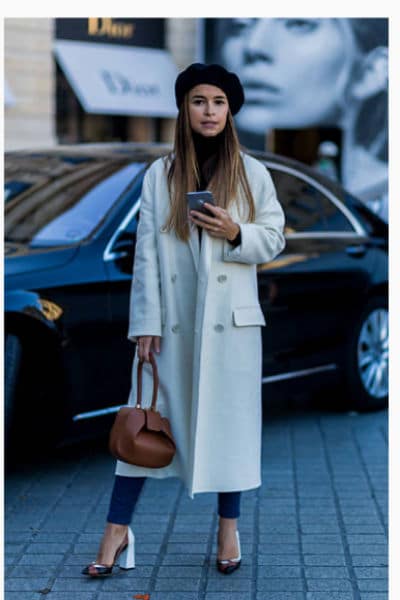 The goal here should be to create the long straight line through the coat, thus a slim cut H shape always fits into the criteria.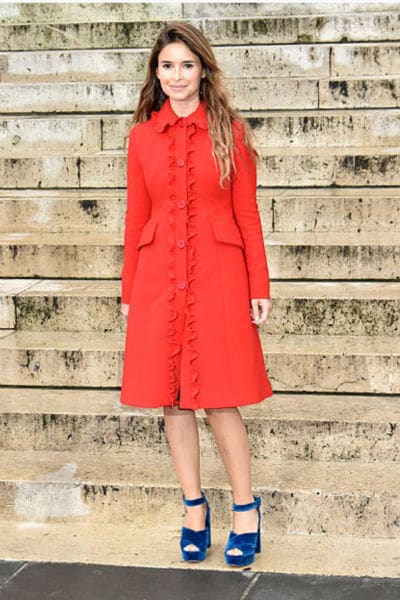 A line coat with empire waist (also known as princess cut) is another shape that flatters short girls. The reason is it elevates your waistline, and creates the illusion of height.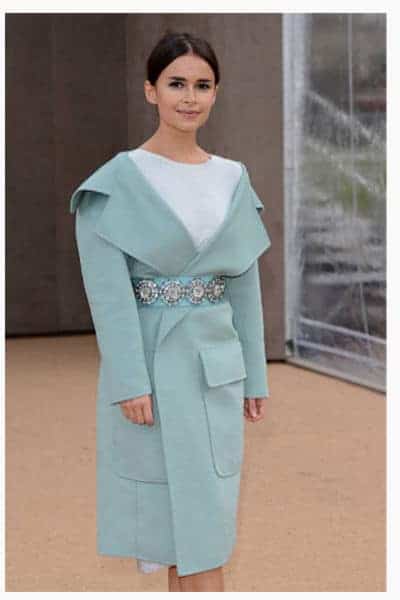 Understanding your body type will help you choose the best silhouette for the petite coats. From my observation, wrap coats are flattering to almost any body type. Since you can adjust the belt tight or loose, wrap coats are suitable for petite women of all sizes. They are especially flattering for petite girls who need to create defined waistline such as apple shaped petite women and rectangle shaped petite women. Apple shaped petite girl who is conscious about midriffs may find cocoon coat give you plenty of space in the mid section. If you are hourglass shaped petite girl with bigger bust, a petite coat with open front will give you the extra space in the chest area.
5. It is all about the fit.
When it comes to styling petite girls, nothing is more important than the fit. It is even more so when it comes to coats for petites. The reason? Winter coats cover such a large area of your body! If it doesn't fit you perfectly, you will look like being worn by the coat instead of you wearing the coat. Talking about the fit, we need to start from the shoulders. Here let us look at the highest standard of fitting, which comes from suits, but it applies to coats as well.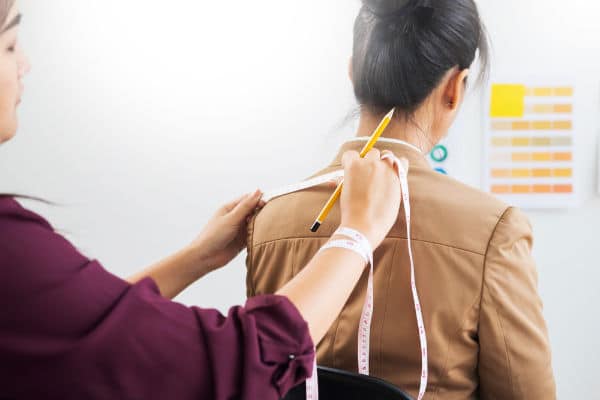 A well fitted shoulder lies flat. The seam on the top of the shoulder should be the same length as the bone under it, and should meet the sleeve on the coat right where your arm meets your shoulder. If the seam that connects the sleeve to the jacket is hiked up along your shoulder bone, or dangling down on your upper bisep, you will see the ripple effects that create lumps or wrinkles on the sleeves and the top of the jacket. Now the caveat here is the shoulder fitting does not necessarily apply to every petite coat, e.g. some cocoon coats have different seam than traditional tailored coats so it is hard to gauge with this principal. However, majority of the coats should follow this guideline.
6. The length is critical for short women when choosing the right coats for petites
Now, the most debated topic when it comes to choosing the coats for petites. What is the ideal length for petite women? The commonly accepted length is short length. I am sure you have read on various style blogs that petite women should choose the right length for their coats and jackets, and it is safe to make sure it does not go over your knees. That is all legitimate petite fashion advice. It is obvious that when the coat is short enough, your legs seem to be longer and that will make you look taller. However, if you are ditching long coats because of that, you are missing out big time.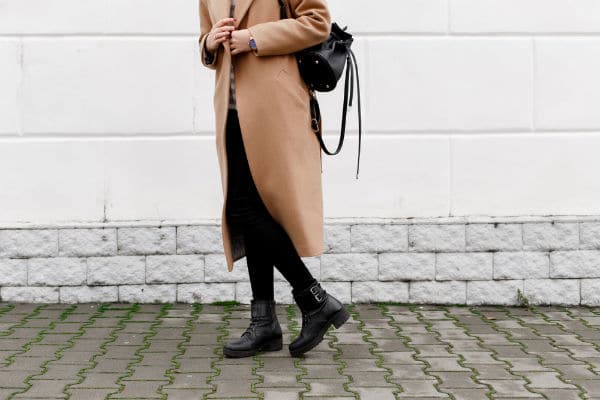 While I agree coats above the knee or at the knee is the safest length for petite women, going longer can actually be very flattering if you master the skills. Let me make it clear, I am talking about very long coats, and they can be very flattering to petite women. Have you seen the winter uniform of some Asian airlines? The stewardesses wear black or navy coats over their skirt suit, and the coats reach their mid-calf. From a distance, you cannot tell they are petite, because the H shape coat creates one column of color, the vertical line, which is most flattering to petite body frame.
Now, there is certain details you need to pay attention when wearing long coats. They of course cannot be too long that they overwhelm your body frame, and they work best with heels at least 3 inches high. We do not recommend wearing long coats with flats or sneakers- that just does not look right and they will make you look shorter than you are, like the stylists suggested.
7. Learn how to play with proportion.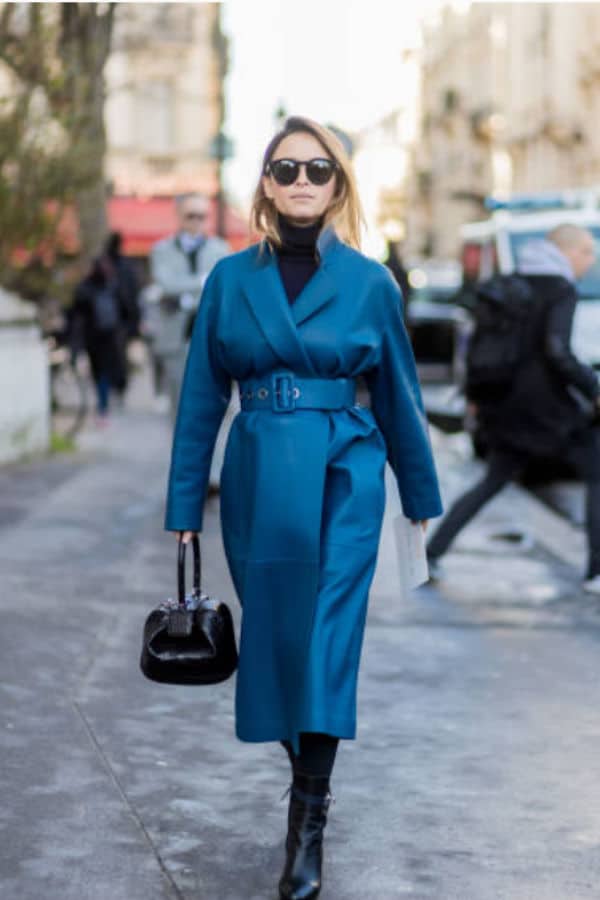 Have you heard of the Golden Mean Ratio? Ancient Greeks discovered this ratio that appears in nature about what human eyes find most aesthetically pleasing. Specifically, 1/3 to 2/3 ratio is the most aesthetically pleasing division of space to our eyes. You have seen it applied in mathematics, architecture and art. Ever wonder how you could apply this to petite fashion? It is known as the "rule of thirds", a ratio if you follow will instantly change the proportion of your body and take your outfit to the next level.
Now let's look at how you can make your coat more flattering using this concept. In one word, your coat should create the proportion of thirds in stead of halves or quarters in your body. That means if you wear a coat that is about knee length, you can wear pants to create the 2/3 to 1/3 ratio. If you decide to wear a dress under your coat, then length of the dress should not be longer than the coat, in order to achieve the ratio of thirds.
On the other hand, if you wear a shorter peacoat or cropped length coat, which normally reaches above or just under your hips, then wearing skinny jeans or pants with high heels or tall boots of the same color to extend your bottom half can help create the 1/3 to 2/3 ratio.
8. Choosing the right fabrics if you want your petite coat to be a real investment.
Fabrics have a big impact on the overall look of an outfit. If fabrics are cheap and wrinkled, they will downgrade people's impression on you. This especially important with coats for petites. When it comes to formal wear for the office or client meetings, always choose heavy weight natural fabrics such as wool or cashmere, especially in the winter times. It is true petite coats made of expensive material will cost a lot more.
But, remember the maths I did for you in the beginning? Consider it an investment for the long term and you will realize investing in a winter coat made from fine merino wool is worth every penny. It will make your entire outfit look more expensive, thus give more presence and authority to short girls. Get them when they are on sale at end of the season. The classic style never really changes much over time anyway
9. The best color for petite coats?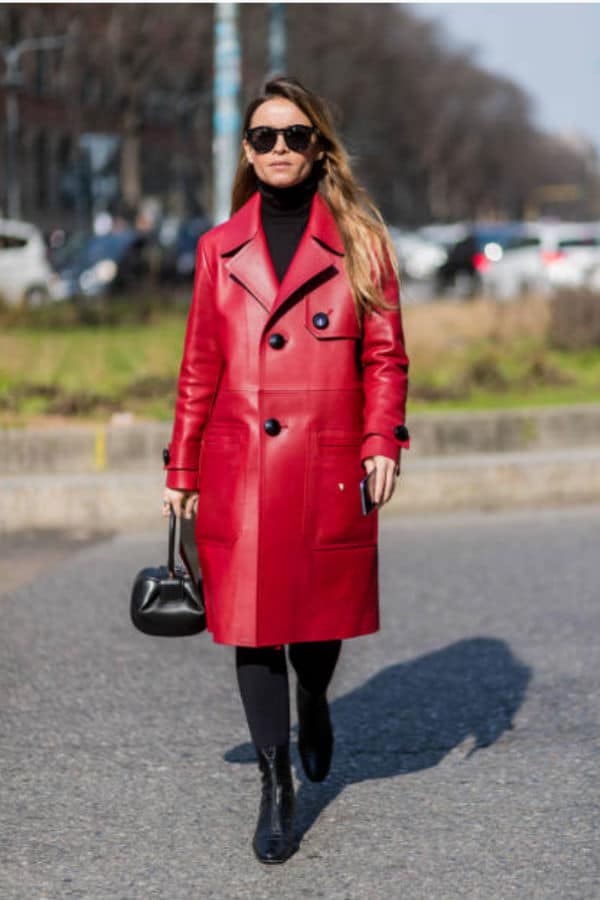 When you open your winter closet, do you see mostly grey, black and beige? You are not alone. Most of us do too. Why? Probably because neutral colors are the safest and easiest to style.
However, you should also realize that dark colors shrinks and bright colors adds presence. If you are used to a petite fashion wardrobe full of blacks and greys, like most of us in urban metropolitan areas do, venture out and add some bright colors and you will be surprised how flattering they are on petite body frame.
The secret is to use bright colors to volume and thus complement your petite frame. Classic winter coats for petites can be more than just beige and black. You can go with wine or even lighter pink or baby blue, which will still be in style season after season. Women with dark hair and complexions will look good in bright colors. Those who are fair-skinned will be complemented by pastels and light shades in outerwear.
Are you somewhere in between? You got lots of options. The best thing to find out the most flattering coats for you is to try them on, and see how they look against your hair color, eye color and skin tone.
10. What you wear underneath matters a lot.
So, you have found the favorite coats for petites. What now? It is just as important for you to figure out what you should wear under it and make the entire outfit look chic. Winter coat sets the foundation of the style for your entire outfit. For instance, a slim cut cashmere or wool coat defines a polished look, so your best bet is to wear a well fitted sweater under it, which you can pair with skinny pants and boots.
Another choice is to wear a dress under the coat, paired with heels, to complete the look. If you purchased a puffer or down coat, then you have many options to create a warm and casual look. Feel free to wear sweaters and jeans, paired with sneakers or snow boots.
The secret to style a petite figure is to make sure what you wear underneath will not break the continuous vertical line created by the coat. What I mean by that is if you wear a dress or skirt under the coat, make sure it is not longer than the coat. Otherwise the dress or skirt shown under the coat will make your legs look cut off and make a petite woman look even shorter.
If you are wearing pants under the petite coat, make sure the pants are long enough. Avoid wide leg pants shorter than your ankle, because they create a horizontal line and make your legs look shorter.
11. Complete the look with the right shoes.
Now that you have an idea of what coats for petites you should buy for this fall and winter, do not forget about completing the look with the right shoes. Tall boots, either knee high or over-the-knee are the no brainer that goes with almost any style of coats.
For petite women, finding the right tall boots is not easy, because the shaft length may not fit our shorter legs. Since I am 5'2″, I have had plenty of frustration with that! Most of the tall boots which are supposed to be knee high are too high for me and hit an awkward place on my knees. After years of trying, returning and buying, I have summarized my experiences and tips in " Boots for Short Legs: 5 Tips Every Petite Girl should Know" as well as "Boots for Petites: Top 5 Brands and Where to Find them".
Tall boots can make a down coat less bulky, and make a tailored coat more vibrant and polished. They are also the best choices to improve your proportion when you are wearing winter coats, because they almost look at extension of your legs.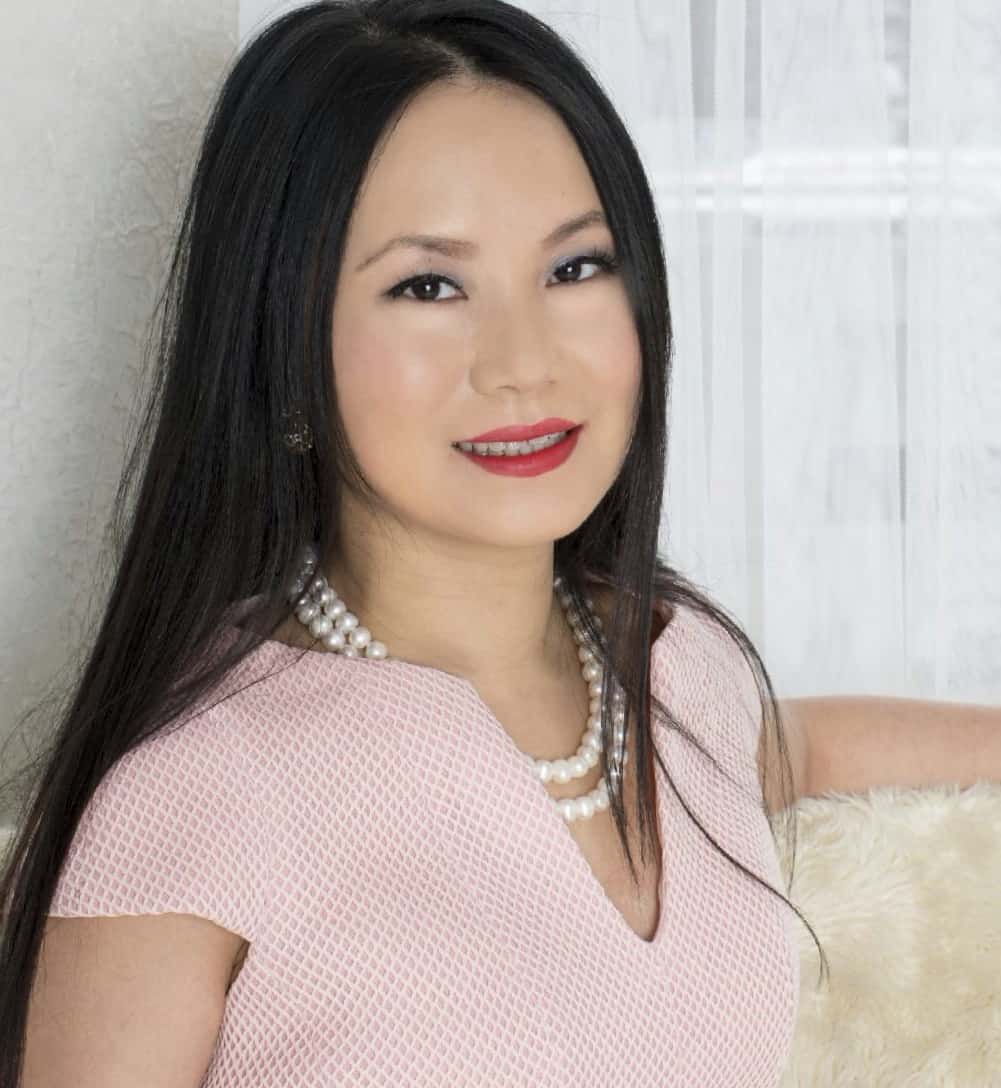 Chi is 5'2″ founder of Petite Dressing, an online petite clothing store dedicated to women under 5'4″.  Petite Dressing blog is here to help you understand yourself and look your best ever.  If you are new, start here.  Visit my Youtube Channel. Comment below and share your thoughts about this post!