In order for every petite woman to find the best petite style most suitable for her specific body features, the Petite Dressing team have done a very deep dive on the petite body type theory, i.e. the commonly known  "Apple, Pear, Inverted triangle, Rectangle and Hourglass" body shapes and how they apply to a woman under 5'4″.  (If you still do not know what petite body type you are, take our quiz and find out).  Now, another important aspect of knowing about our body type is the vertical  body shape, i.e. the balance of your torso vs your legs.  In other words, do you have short torso? Or long torso?  If your legs are short compared to your upper body you have short legs and a long torso vertical body shape.
You may already have noticed if you have long torso, because it is quite intuitive.  In case you are not sure, ask yourself these questions to find out.
Is your hip-line height is less than half your height?
Do you have a low waist? Normally a long torso means your waist will be lower than your bent elbow?
Do you will put on weight first on your thighs and hips?
Is your bottom be low and heavy?
If your answers to the above questions are mostly yes, then you are most likely the long torso and short legs vertical body shape.
What does that mean for a petite woman?  Well, first of all, regardless of height, in general, if you have long torso, it implies your legs are relatively short.  Now, if you are petite and you have long torso, that means not only your absolute height is below average (5'4″ and under) but also your relative leg length is on the short side as well.  However, do not be frustrated, if you happen to have a long torso body shape.  This is quite common, and especially common with women of pear body shape.  The most typical example of long torso and short legs body type petite celebrity is Rachel Bilson, one of Hollywood's popular and beautiful actresses.  As we have always stressed in our body type styling tip articles, each and every body type and body shape has their own beauty and we can all find the best way to balance it out through smart styling.
If you have long torso/short legs and are wondering how to look taller, your goal is to create the illusion of longer legs, which is what every petite girl wants to do anyways. (Learn 6 Things to Avoid if You Have Short Legs) The key for petite style is to play with proportion, which is all that matters.  Because unless you are standing right next to someone, there is no way for someone to tell her height.  The eyes will judge someone's height through the relative leg length and torso length, which gives us the reason to focus on proportion and create our desired illusion of height.
Here is a few key tips that will make your legs look longer:
1. If you have long torso and short legs, high waisted style is your best friend.  Whether it's high waisted jeans, skirts or dresses, they draw people's attention above your natural waist line and make your legs look longer.  Petite celebrity Kim Kardashian is the master of wearing high waisted style to flatter her petite body frame.  In one interview, Kim mentioned high waisted pants as one of her top 7 secret fashion weapons she cannot live without.
Color blend your pants and your shoes Petite women with long torso and short legs should always color blend the pants and the shoes. If you are wearing dark color pants, then dark color shoes will make them look like your feet are the extension of your legs. This works the best if you are wearing long pants that reach the back of your feet and pair them with skinny heels.  High heels with pointy toes will maximize your leg length.
Wear a wrap dress or belt to lift your natural waist line If you long torso and have short legs, the best way to make them appear longer is to make your torso look shorter. Since the eyes will assume anything under the waist is legs, then you can use a belt to break up your body into better proportion by wearing it higher than your natural waist line. This trick works on dresses as well as sweaters and jackets.  A wrap sweater with the strap higher than your natural waist line will make your legs look longer instantly.
Wear cropped jackets
Cropped jackets make your upper body looks shorter, thus create the illusion that your legs are longer.  Remember to pair cropped jackets with longer skirts (at least hit the knees) or pants (at least hit the ankles) instead of mini skirt or cropped pants to balance it out.
Look for vertical details in your pants or jeans Vertical details make your legs look longer. Now, there are different things that could count as vertical details. For example, jeans with vertical hemline will extend your legs and create the illusion of height. Jeans with piping on the sides of the legs will also make you look taller.  The most obvious is to go for vertical prints- if you are not a big fan of the black and white zebra looking stripes all the time, you could opt for vertical prints that are more subtle.
Learn monochromatically dressing
To apply monochromatic dressing does not necessarily mean short women should be wearing one single color from head to toe- that would be boring to wear all the time, wouldn't it?  It just means if the colors you wear are all from the same color scheme with less contrast, you will appear to be taller.  When you wear coordinated colors from the same scheme, that will camouflage your long torso because less focus will be on your torso and more will be on your overall lengthened figure. (Learn more about Why Short Women Must Learn Monochromatic Dressing)
7. Master the skill of "Rule of Thirds" dressing, which is number one of the 6 Best Petite Fashion Tricks of All Time.
Have you heard of the Golden Mean Ratio? 1/3 to 2/3 ratio is the most aesthetically pleasing division of space to our eyes.  If you wear the top and skirt of equal length, that visually divides the body into ½ and ½, which is not flattering to a petite woman with long torso and short legs.  Now, let's play with the rul of thirds by wearing a considerably shorter top, which divides the figure into 1/3 up top and 2/3 on the bottom.  You will instantly appear much taller. This is not just limited to a shorter top and a longer bottom, and it can also be applied the other way around, i.e. longer top and shorter bottom.  This is flattering to your long torso because it makes your figure appear more proportionate.  Our outfit should focus on the thirds, instead of halves or the quarters, and the same rule applies to both pants outfit and skirt outfits.
8. One piece designs have the lengthening effect that can make your legs look longer.
One piece such as petite dress or petite jumpsuit forms an unbroken vertical line, which is very flattering for women with short legs.
While dresses are the go-to outfit for a lot of women, petite jumpsuit is a relatively new trend.  If you have never tried them, we highly recommend you do.  Not only because they are automatically dressy and easy to style, but also they can elongate your short statue and can make your proportion look better.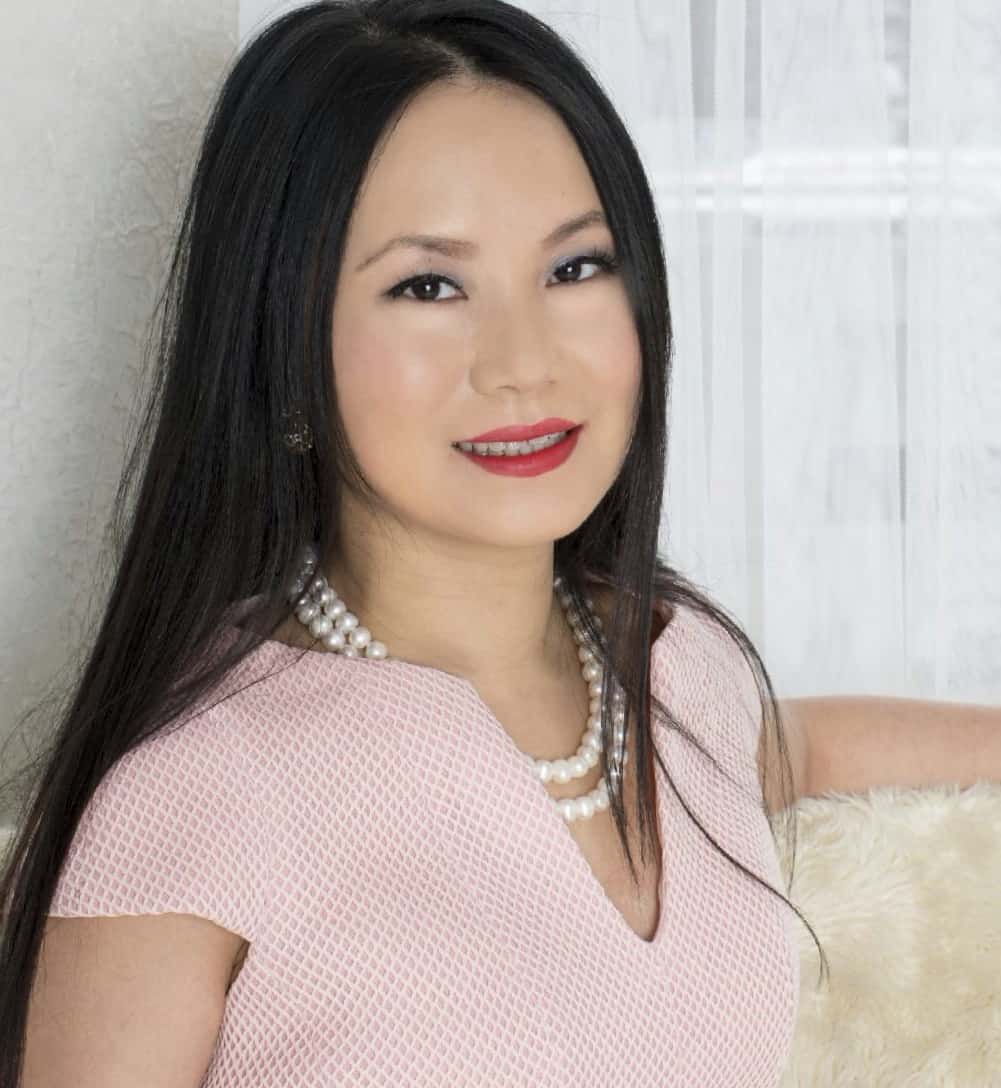 Chi is 5'2″ founder of Petite Dressing, an online petite clothing store dedicated to women under 5'4″.  Petite Dressing blog is here to help you understand yourself and look your best ever.  If you are new, start here.  Visit my Youtube Channel. Comment below and share your thoughts about this post!