If you are under 5'4", you probably have been paying attention to styling tips for short women. Everyone (tall or short) has different interests in what they want to emphasize or camouflage in their styling. Generally speaking, for women with short legs, the overall goal is to improve your proportion and make your legs appear longer. That can be achieved through many different styling tips. For instance, wearing one piece such as a petite maxi dress or petite jumpsuit is the first step to easily create the illusion of height.
If you want to take your petite fashion to the next level, you must learn monochromatic dressing. 
What is monochromatic color
For those of you not familiar with the term "monochromatic", here is the definition.  According to Wiki, Monochromatic color schemes are derived from a single base hue and extended using its shades, tones and tints. Tints are achieved by adding white and shades and tones are achieved by adding a darker color, grey or black.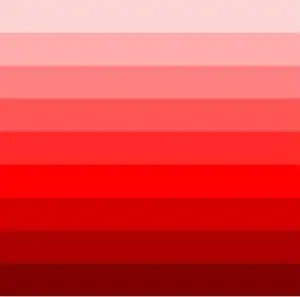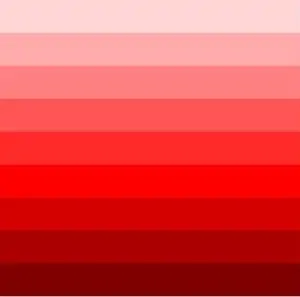 What does monochromatic dressing mean
While the term may sound foreign to you, it is actually not so hard to do.  In fact, you may have already been doing it, but without realizing you are.  I am sure you have done this before- on a busy weekday morning you are in a rush to leave your home and do not have much time to think about how to match tops and bottoms, the quickest and easiest way is to throw on a top and bottom of similar color- it always works!  Does this sound familiar?  This is essentially monochromatic dressing. 
Without actually knowing this term, you may have noticed (maybe without fully understanding why) that if your top and bottom are from matching color hue, your outfit looks more pleasant to the eyes and you can never go wrong with this, when you are debating what you should wear. That is the magic of monochromatic styling. It works for everyone, and it works particularly well for short women.
Short women should focus on creating length through their fashion choices. Using color to enhance the illusion of height is a highly effective strategy, as it helps create a vertical line. The reason monochromatic outfits are so flattering to short women is because they create a column of colors, thus visually elongate the body frame of petite women.
To apply monochromatic dressing does not necessarily mean short women should be wearing one single color from head to toe- that would be boring to wear all the time, wouldn't it? It just means if the colors you wear are all from the same color scheme with less contrast, you will appear to be taller. There are many ways to work monochromatic outfits.
The master of monochromatic outfit is petite celebrities Kim Kardashian and Victoria Beckham. Regardless of whether you like her or not as a reality star, Kim Kardashian has been spotted in numerous street shots of monochromatic style that looks super flattering to her 5'3" petite body frame. For short women who are on the curvy side, you can learn a lot from Kim's fashion choices. Another petite celebrity who is always impeccably dressed is Victoria Beckham, and she uses monochromatic styling a lot too. For short women on the skinny side, she sets a perfect example on how to dress to flatter your shape.
Here is some tips on how to apply monochromatic dressing in your daily life.
Colors from the same scheme
For example, if you wear a baby blue top, then pairing it with a navy skirt would be a monochromatic outfit. Similarly, wearing a beige top and camel pants will also create the column of colors in your body and flatter short women. You could also try wearing white with light pink color. As long as they are tonal, they will all achieve the same result of creating the vertical line.
Pay attention to your hair
Did you know that your hair and hair accessories can and should also count as part of the monochromatic outfit?
In fashion, sometimes we describe body proportion as measured in how many heads your entire height equals too. In general, the higher the number, the better the proportion. For fashion models, their ratio might be equal to 9 heads. For ordinary people especially short women, that number might be 8 or less. We generally try to improve that ratio through how we dress. Now you understand if your hair color is similar to the color of your outfit, you have actually effortless gained another head of length! That doesn't mean if you are wearing black, then you need to dye your hair black. That won't be realistic. However, if you could match the color of your hats or other hair accessories with your outfit, that works the same way.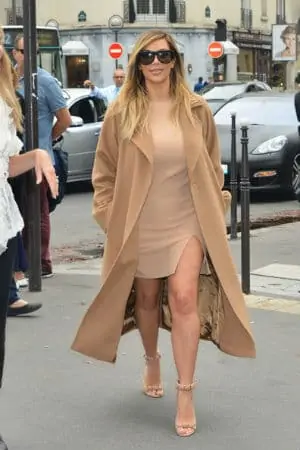 Shoes color is critical
Similar to hair, your shoes should also count as part of the monochromatic outfit.
For short women, always blend the color of your shoes with the color of your pants to make your legs look longer, even if you are wearing flats vs heels. That extends to stockings in winter times. If you are wearing a dress, you should wear stockings that match or are close to the color of your skirt and wear shoes or boots of the same color, which will make you look instantly taller.
Try saturated hues
While wearing head-to-toe black is the simplest—and eternally chicest—option, saturated hues work well, too. In fact, bright colors are such as a yellow top and a yellow bottom is very flattering to short women, as they add presence to your outfit, compared with an all-black outfit.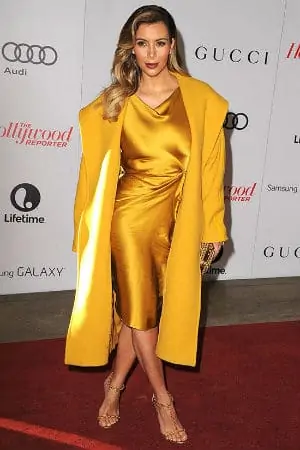 Go for the tailored look
For short women, the trick to monochrome dressing is to keep each silhouette crisp and tailored. If your sweater is oversized, or your jacket sleeves are too long or shoulders too wide, then even if you are wearing pants or skirts of the same color tone, it still will not look too good.
Mix and match
Mixing and matching different fabrics and texture of your top and bottom will make your monochromatic outfit more fun. For instance, if you are wearing a beige cashmere sweater, you can match that with a grey wool skirt. The contrast of warmth and thickness of wool vs the light weight sweater will give more depth to your outfit. You can also wear a camel wool coat on top, and that will complete your look with a nice finish touch.