Oversized blazers remain an article of clothing that many petite women find questionable. It can be intimidating to wear one because of their height. These pros and cons will help you decide whether or not an oversized blazer will look good on you as a petite woman. 
Pros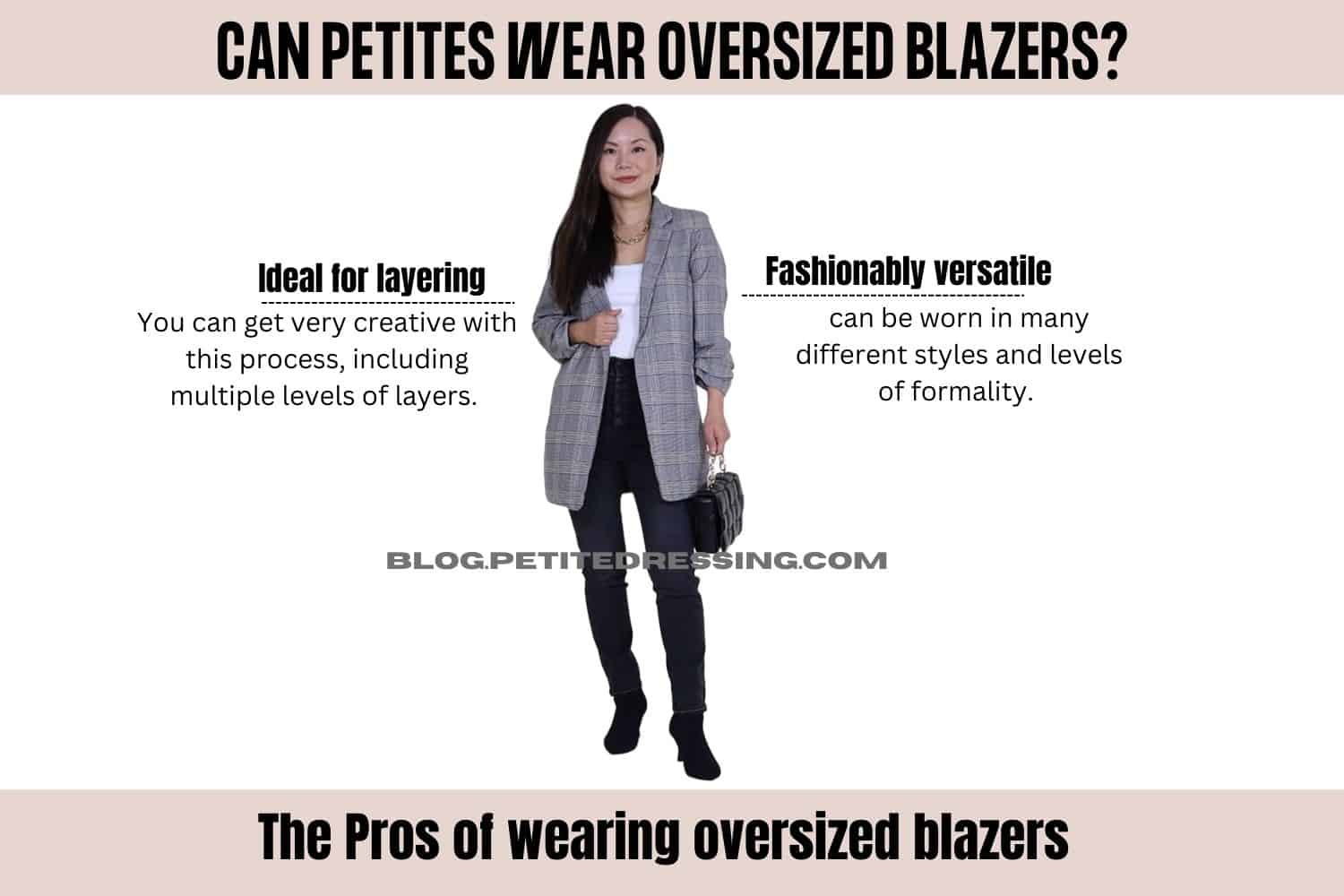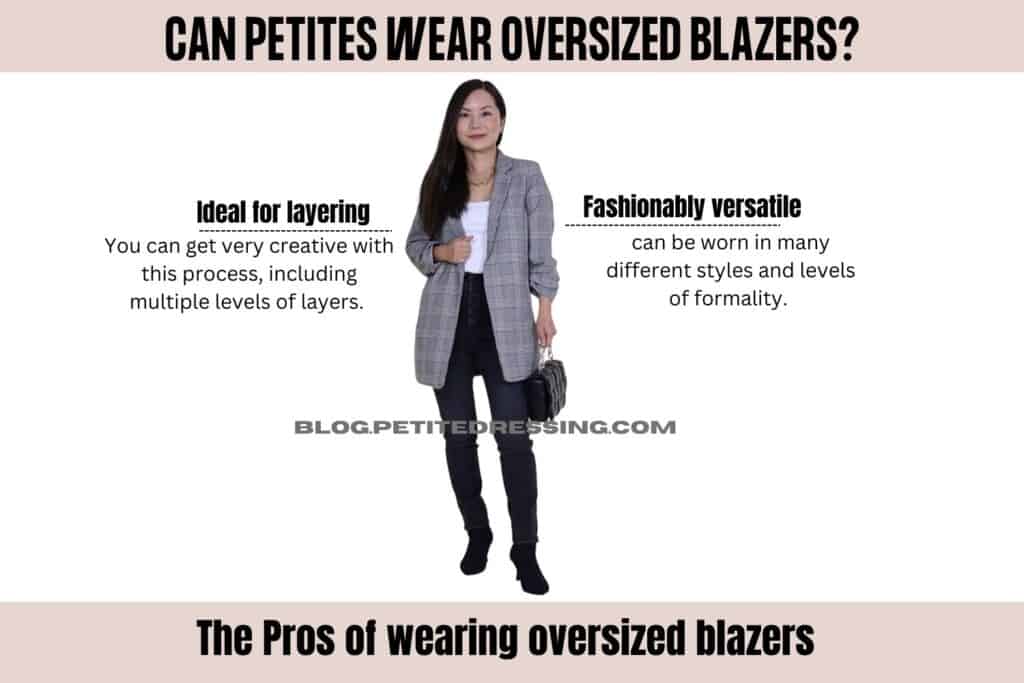 Fashionably versatile
Ideal for layering
Cons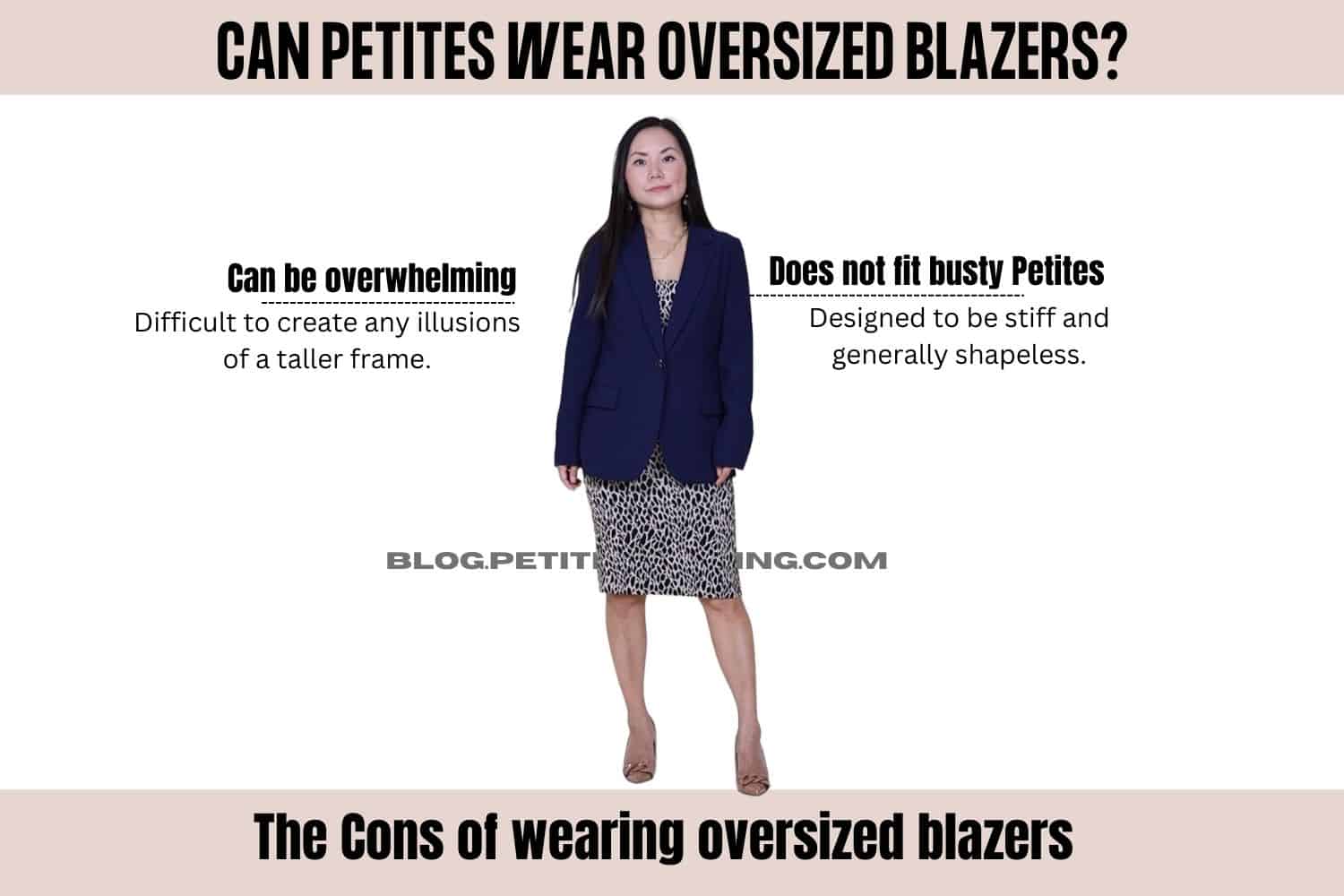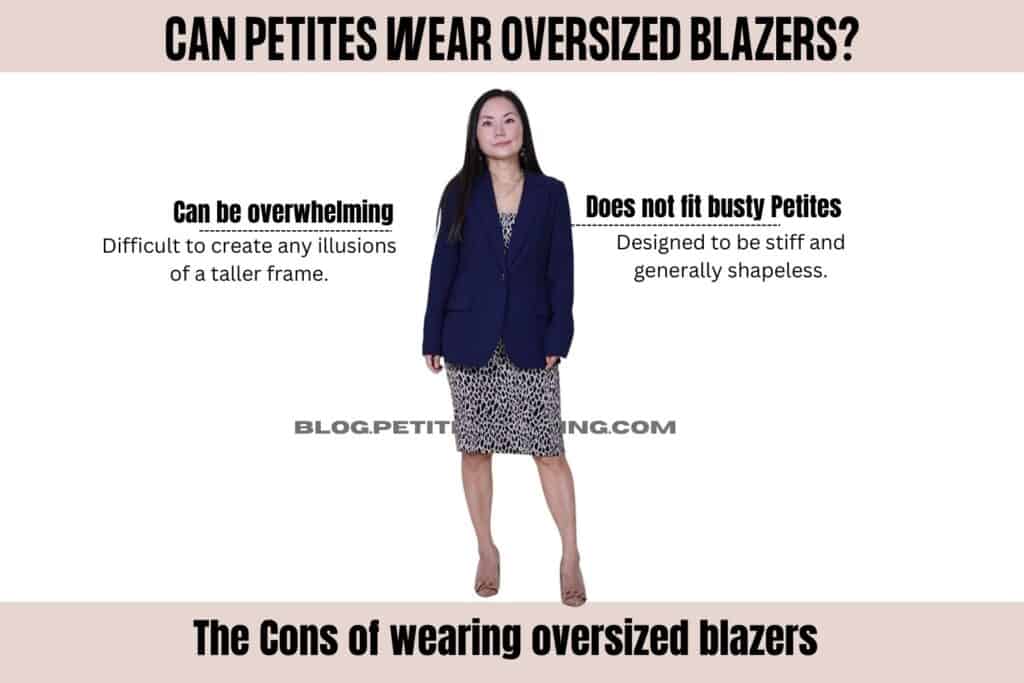 Can be overwhelming
Does not fit busty Petites
No matter what, petite women can definitely pull off an oversized blazer. There are some cons, but they can be managed. In order to combat any concerns you may have, the following tips will show you how to style a blazer as a shorter woman.
HOW TO STYLE IF YOU ARE PETITE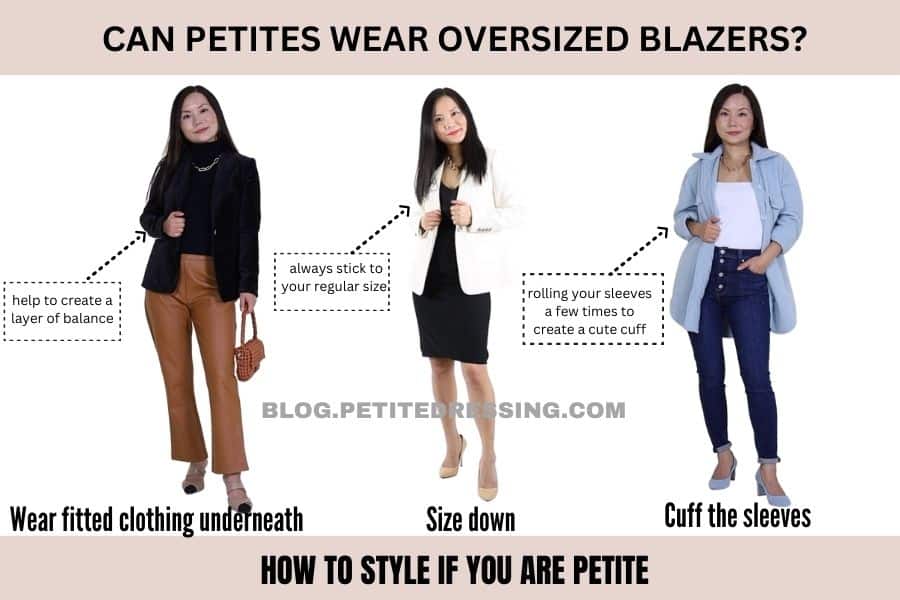 Wear fitted clothing underneath
In order to combat the bulk of an oversized blazer, try wearing an outfit underneath that is more form-fitting. For example, you could wear fitting pants and a tucked-in shirt to highlight your waistline.
Since an oversized blazer is so shapeless, it is up to you to build up your own silhouette with the outfit that the blazer is layered on top of. This will help to create a layer of balance while also showing the world that you do have some shape to your body.
Size down
If a blazer is designed to be oversized, it definitely will look oversized. Even if you want to make sure it is big enough to achieve the boxy shape, you should still always stick to your regular size.
If you go for a size that is too big, the blazer will end up overwhelming the rest of your body completely.
Cuff the sleeves
Many oversized blazers will end up with sleeves that fall past your hands because of your height. There is nothing wrong with rolling your sleeves a few times to create a cute cuff. The cuff is actually considered fashionable if you don't overdo the folding.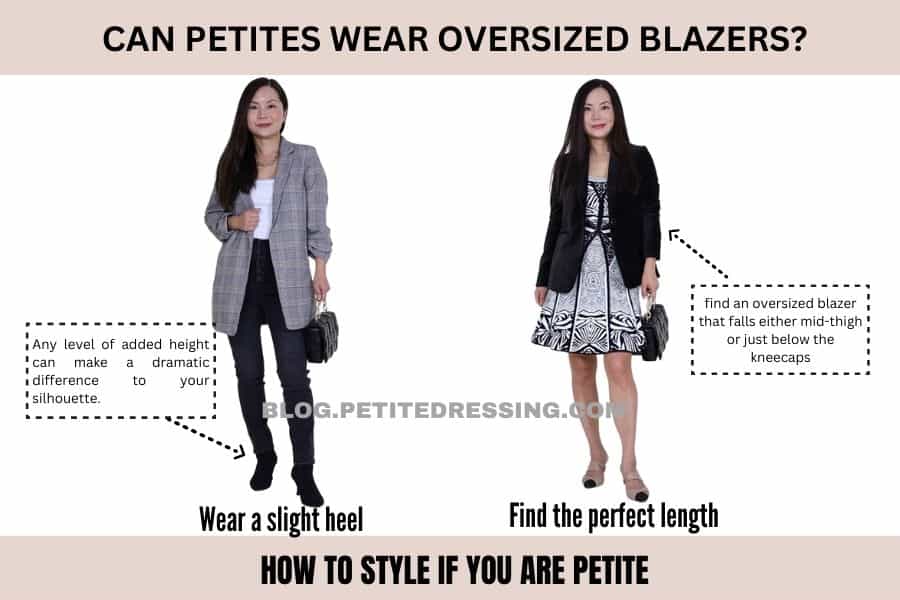 Wear a slight heel
If you want to fix any issues of looking shorter because of the length of the oversized blazer, try adding a pair of heels to your outfit. Any level of added height can make a dramatic difference to your silhouette.
Some petite women constantly wear heels because they actively attempt to look taller. If you are confident wearing heels, you can go for a dramatic heel to completely elongate your legs. If you are not as brave, you can stick with a kitten heel, a wedged heel, or even a chunky heel for some added balance.
Find the perfect length
There are several different lengths to choose from that will look excellent with your height. Try to find an oversized blazer that falls either mid-thigh or just below the kneecaps. If the length falls anywhere else, it can look like an awkward placement and end up drawing unnecessary attention to your short legs.
If you are struggling to find an oversized blazer that fits perfectly and falls at an ideal length, you may want to consider finding a tailor who can hem the blazer for you. This will give you the opportunity to choose any blazer you want without worrying about the length immediately.