Hourglass figure is the most coveted body type throughout history and it is still considered the most desirable shape by most to this day. When we talk about having an hourglass figure, we typically picture women with full curves, like Marilyn Monroe. In this post, we'll look at the less talked about hourglass shape, the skinny hourglass.
Can you be skinny and have an hourglass figure?
Yes, for sure.
What I want to stress is determination of your body type depends on your skeleton, not your size.
In other words, your body shape depends on your shoulder, hips and waist measurements in relation to one another, and it does not depend upon your absolute measurements in inches.
So, even if you have a skinny figure overall, as long as you meet the following "criteria", you are still an hourglass shape!
You have a well-defined waist line that is significantly smaller than your shoulders or hips. That is, your waist is at least 25% smaller than your hips. Normally, when translated into inches, that means your waist is 8 to 12 inches (or 25 to 30cm) smaller than the hip or bust measurement.
Your hips and shoulders are roughly about the same width.
You are well-endowed.
The first two are straight forward and quite "scientific" because you can get the measurements and calculate.
The last one, is where I get most questions about from my Youtube channel audiences.
Can you have small bust and still be an hourglass?
There is no hard rules that say to be an hourglass you need to at least have D cup! But, even for a skinny hourglass, very rarely they are flat-chested.
Most skinny hourglass I know, still have at least B cup.
Examples of celebrities with skinny hourglass shape:
All of them are skinny hourglass, and their bra size is C.
Now, let's look at what looks the best on a skinny hourglass shape.
Wear curvy fit jeans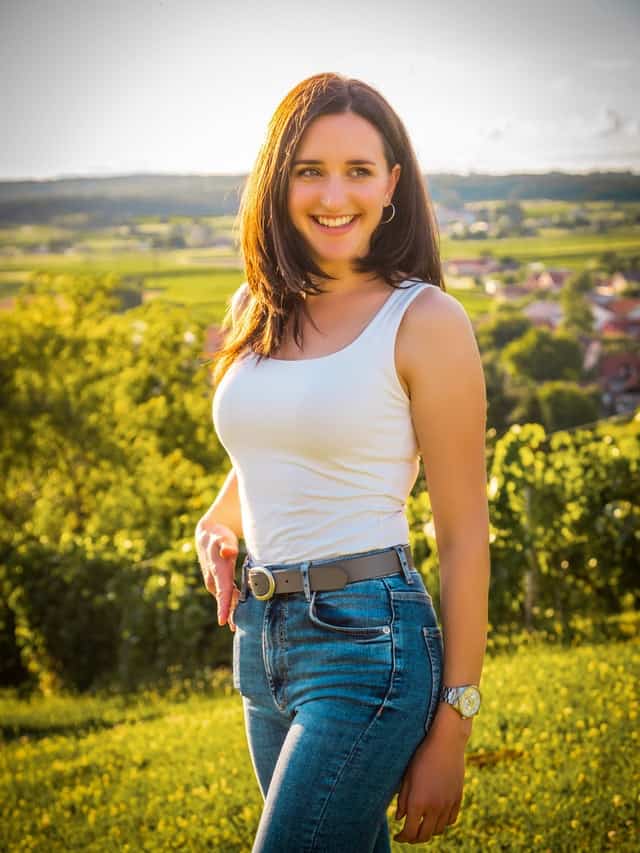 Skinny hourglass, like all hourglass shaped women, have one big issue with jeans.
That is, the gaping of the the jeans.
Even though you are overall skinny, you hips are still significantly bigger than your waist.
So, if your jeans fit your hips, they are normally too big for your waist. On the other hand, if they fit your waist, they are going to be too tight for your hips.
The best jeans for your shape are the curvy fit jeans. These jeans are designed to fit women with bigger hips and smaller waist, which is going to help eliminate the gaping issue.
Wear well fitted clothes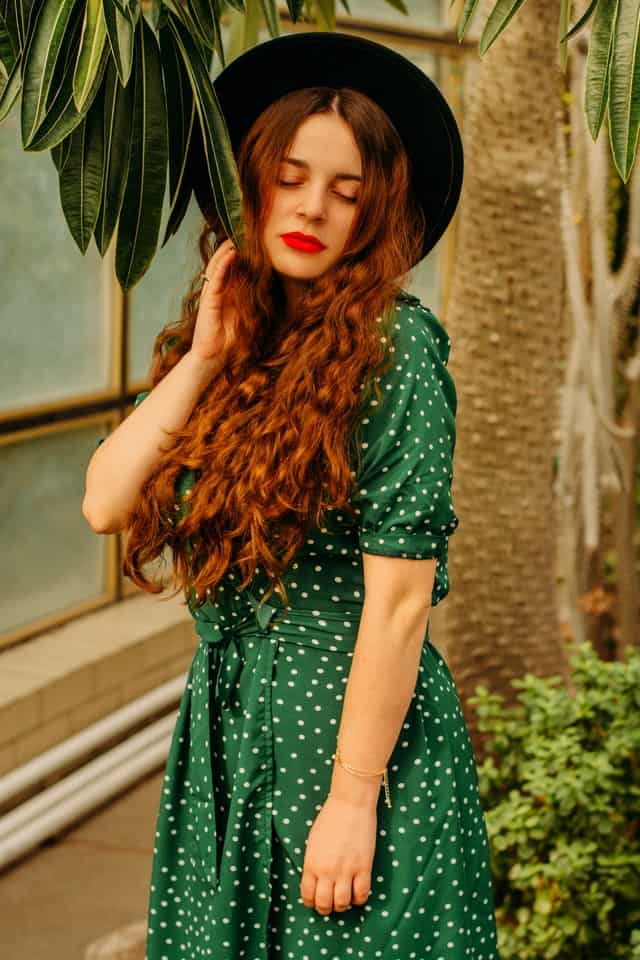 You probably have read a lot of internet styling advice that hourglass shape looks good in anything they wear, so, you can just wear whatever you want.
The truth is, for any hourglass shaped woman to look her best, your best option is fitted clothes,
This applies to women of all body shape, but for the hourglass it is especially important. Because of your natural curves, anything loosely fitted can easily add 10 pounds to your body!
Even for a skinny hourglass girl, you probably do not want to look heavier an bulkier than you actually are.
Therefore, go for clothing that holds its shape and fit you well.
Avoid pointy toe
Of all the trending toe shapes, pointy toe shoes are not the best option for the skinny hourglass.
The reason is even if you are thin, you can still come across as fleshy instead of bony. That means you look "rounded". Besides, many skinny hourglass shaped women can still have full thighs.
Pointy toe shoes can form a very sharp contrast with your shape, especially if you have fleshy legs, and look out of balance.
Define your waist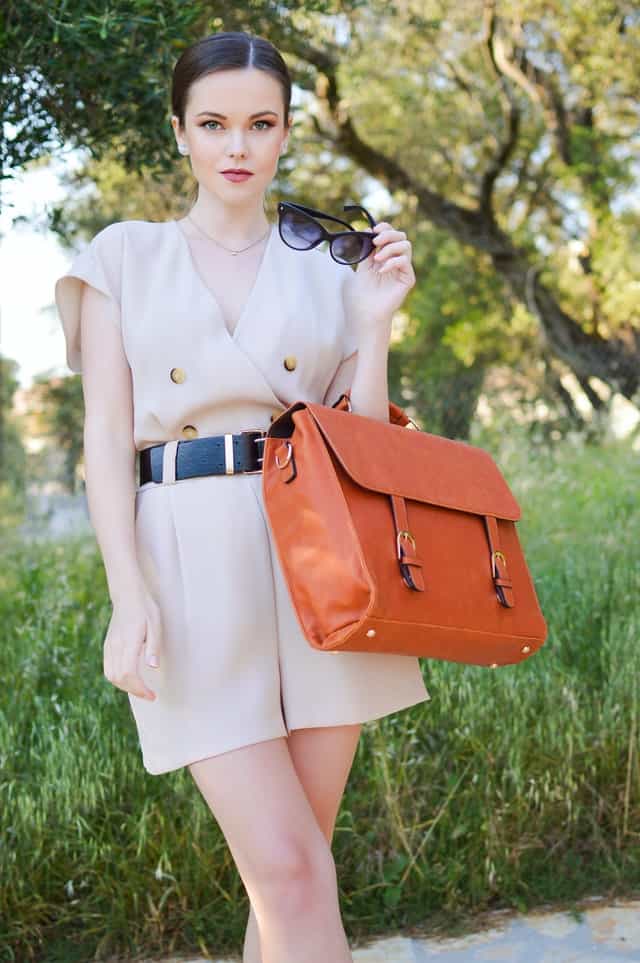 It doesn't matter if you have a skinny or full figure, if you have the hourglass shape, you have a well defined waist.
Your tiny waist is your best asset, so it is the number one thing that hourglass shaped women should highlight when dressing for your shape.
Whether you are choosing a dress, a top or a coat, opting for something that cinches your waist is key.
Avoid boxy tops
If you have a skinny figure, it is tempting to feel like any tops can look good on you. Well, the truth is because of your hourglass figure, anything boxy is going to add too much bulkiness to your body.
Even though you are thin, you still have the full chest of bigger than C cups. That means if you wear any boxy tops, they can look like a tent hanging down your chest.
That is the look all hourglass want to avoid, even if you are skinny.
Wear high waisted jeans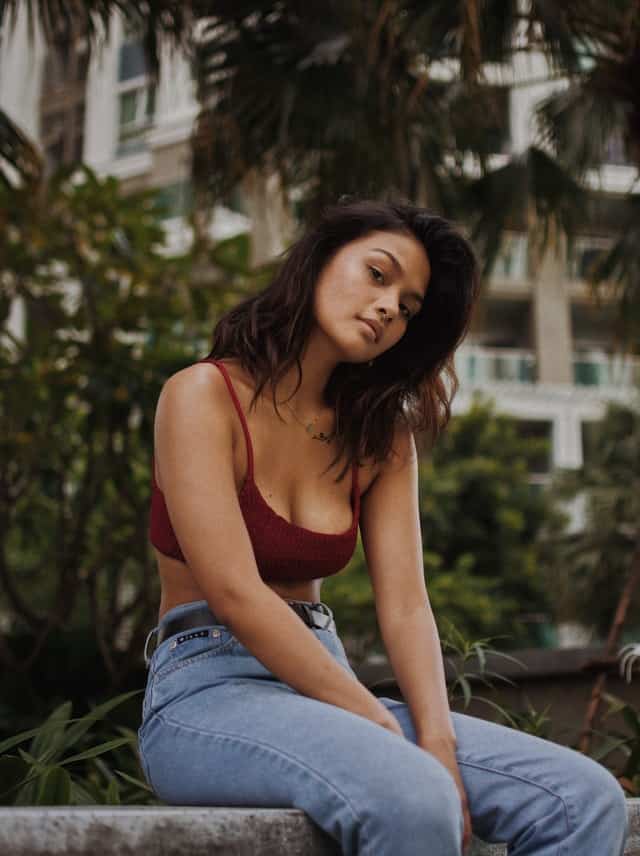 Hourglass shaped women tend to have a longer rise, that means, high waisted jeans are your best friend.
Having a longer vs shorter rise has nothing to do with one's weight or size, this is determined by your skeleton. So, even if you are a skinny hourglass, chances are your rise might be on the longer side.
That means the most comfortable jeans for you are the high rise jeans.
Wear peep toe
This is rarely talked about, but peep toe shoes have a way to balance out the body shape of hourglass, including the skinny hourglass.
Because f the "peep" in the toe shape, these shoes can make the hourglass shaped women look elegant and classy.
Wear flare leg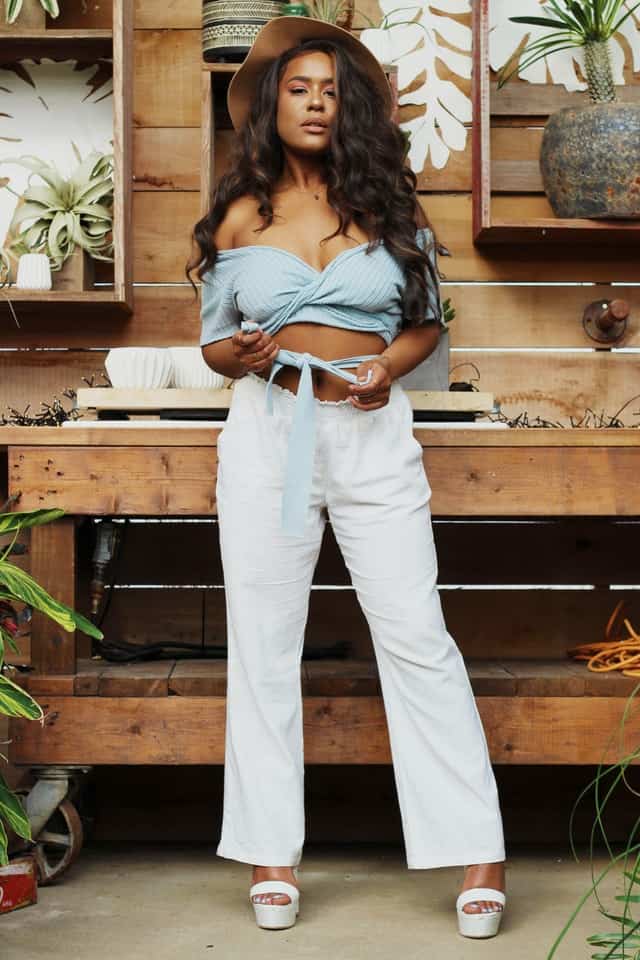 Flare leg jeans or flare leg pants are some of the best options to flatter a skinny hourglass girl.
Unlike the skinny leg shape which clings to your legs, flare leg has plenty of space in the leg shape, which is a great option to look balanced on an hourglass.
Even if you are a skinny hourglass, flare leg can still make you look elongated and taller.
Wear round toe
Still on the note of toe shape, rounded toes are much more in harmony with your overall shape, and can look very flattering on a skinny hourglass shaped woman.
Avoid empire waist
Because hourglass shape is well-endowed, empire waist dresses are very tricky, including for the skinny hourglass!
Empire waist anything, whether it's tops or dresses, tend to make an hourglass shaped woman look "pregnant".
That said, not all empire waist is created equal.
What you should avoid is the empire waist dress that does not define your waist. ie, it falls straight down from your chest, because this is exactly the kind of silhouette that can make you look like pregnant.
There are empire waist dresses that in fact does define your waist, but they are called empire waist because the waist band is wide. This is the type of dress you CAN wear and will look good in.