Understanding what types of silhouettes and shapes flatter your body type can be a huge advantage to looking and feeling great in your clothing. Of course, wearing what you love will always be the top priority in personal style.
Learning to navigate some of the more traditional do's and don't for your shape can help you discover what you love. If you have a small bust, keep reading to learn more about the best necklines to flatter your figure.
Scoop Neckline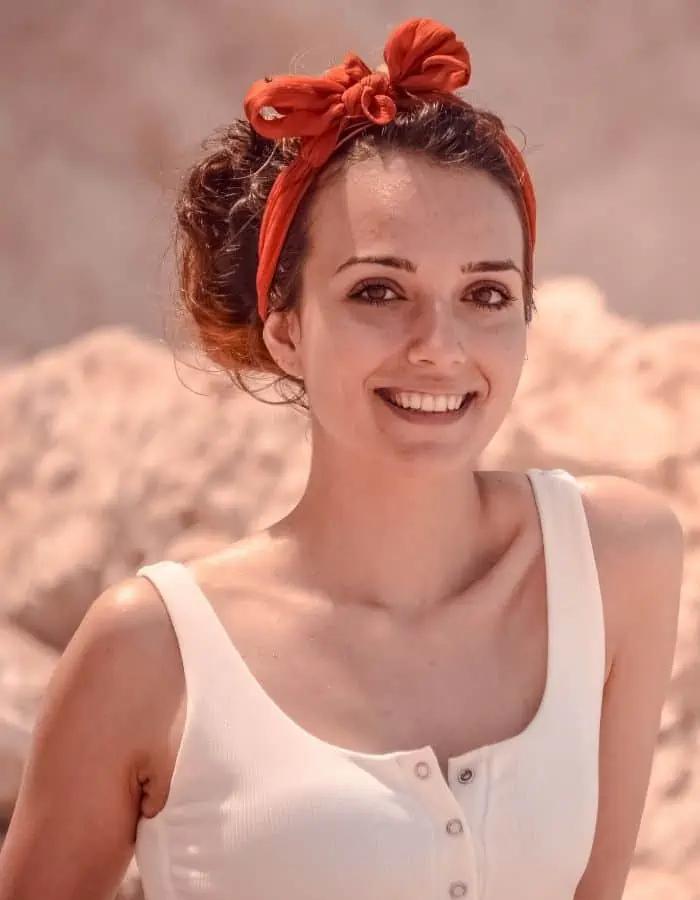 One of the most dependable necklines for a small bust is definitely the scoop shape.
This soft shape draws attention towards your neck and face area which gives a subtle boost to that area of the body, something that's really flattering with a small bust.
Keep the scoop subtle or a bit more exaggerated depending upon your personal preference and comfort level in showing more skin. Opt for something with deeper scoop if you want to lengthen that area of your body.
V-Neckline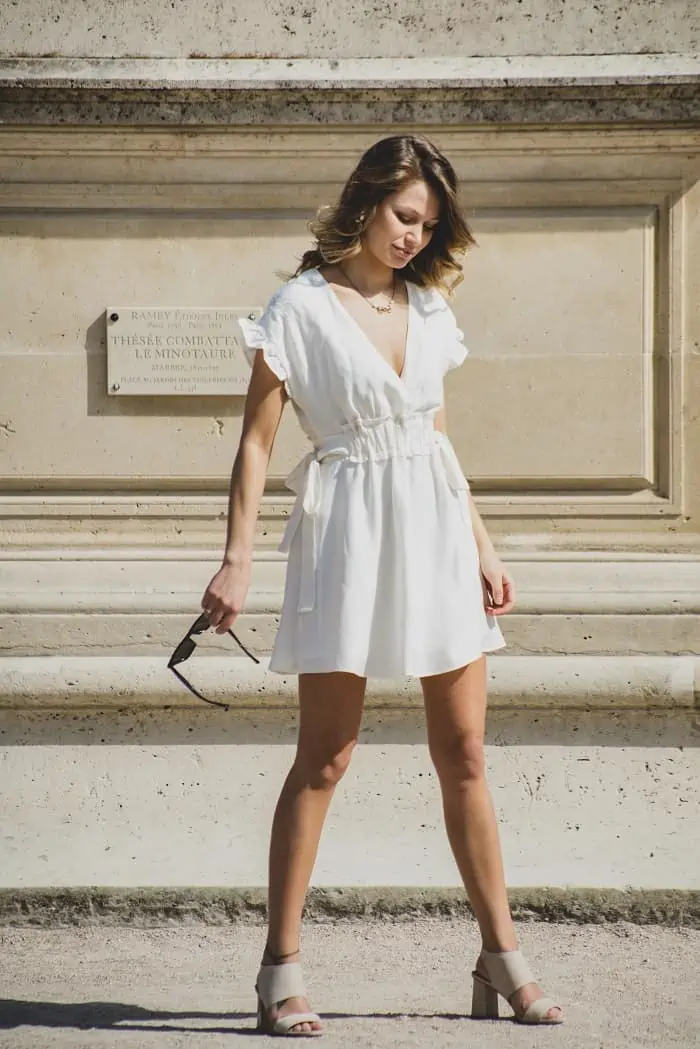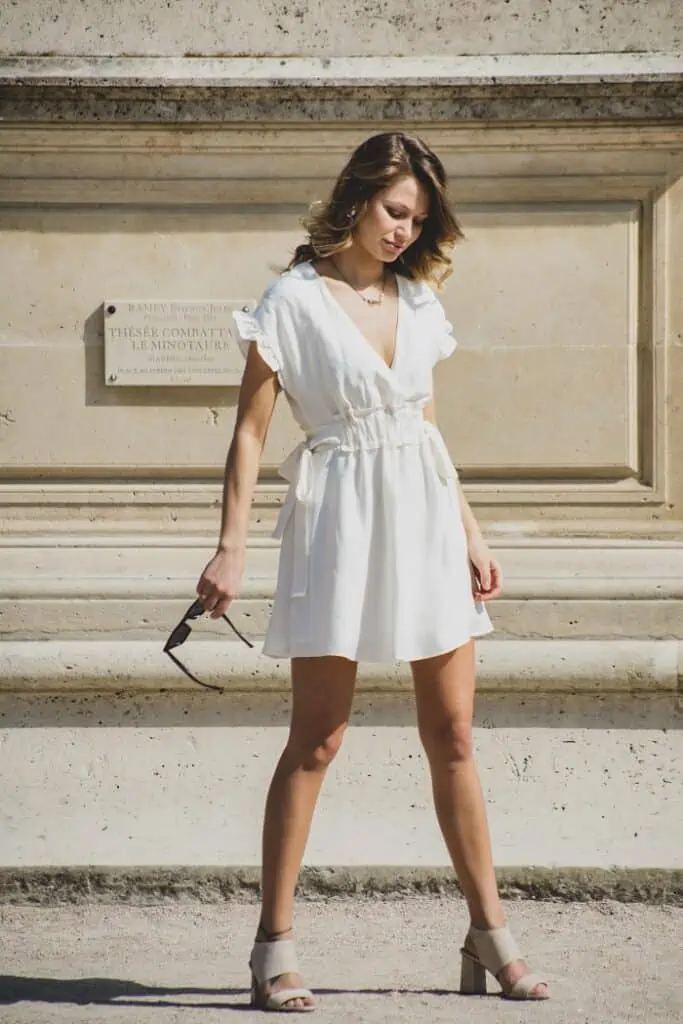 Another classic and dependable neckline for most body types is the v-neckline. Of course this is another option that's really flattering for a small bust.
Similar to the scoop neckline, v-necklines bring more attention to the neckline area of the body when worn. This is something that plays to benefit a small bust in working with illusions and proportions.
Most style experts recommend choosing less dramatic v-necklines with a small bust because a deeper v-neckline can sometimes make a small bust appear smaller. However, it really is a matter of experimenting and finding the right depth for your individual shape.
A fun little trick to create the illusion of a fuller chest, utilizing a v-neckline, is to layer with a cami underneath. The layering tactic gives the feel of more fullness to the chest area without adding a lot of excess bulk.
Off-the-Shoulder Neckline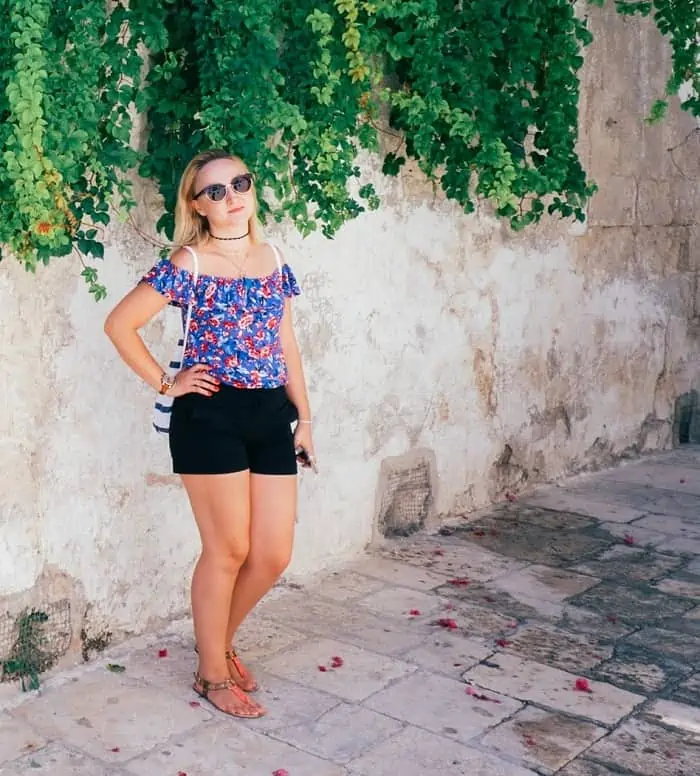 This is a fun neckline to experiment with when you have a small bust. Off-the-shoulder styles are a major style win thanks to the way they lay across the body, enhancing a smaller bust.
Generally speaking this is a neckline to avoid with a large bust because it adds a lot of extra bulk to that type of shape. The reasons larger busts should avoid the neckline happen to be the reason small busts should embrace it.
This neckline is also not ideal if you already have broad shoulders, The reason is since they expose your shoulders, it is only going to make it more noticeable that your shoulders are wide.
This is a great example of how one neckline can be a benefit to some, and the detriment to others.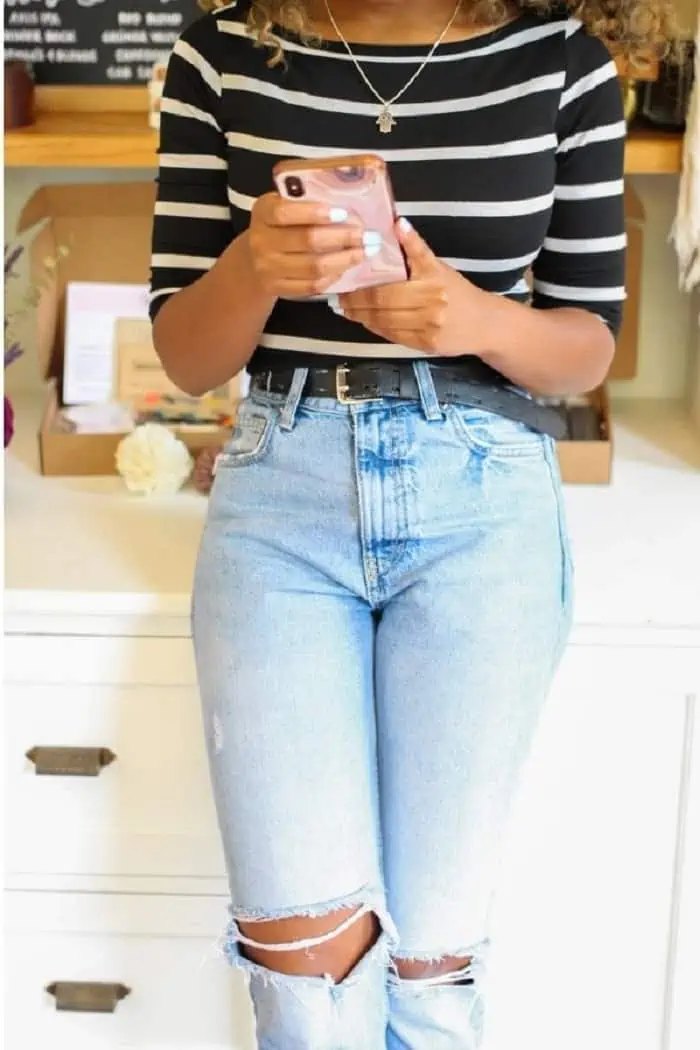 Boat Neckline
A neckline that sits wider on the body is the boat neckline. The horizontal line this particular neckline creates across the shoulders adds more emphasis around the chest and neck area of the body, which is something that works well when dressing a smaller bust.
This is another example of a neckline that's often suggested to avoid with a larger chest. If you're looking for a neckline that doesn't show a lot of skin but gives your shape a little extra boost, this is a style to try out.
When styling this type of neckline opt for either a long necklace or bold earrings. You will want to stay away from necklaces that are shorter in length as they often add too much bulk to the neck and take away from the figure flattering elements.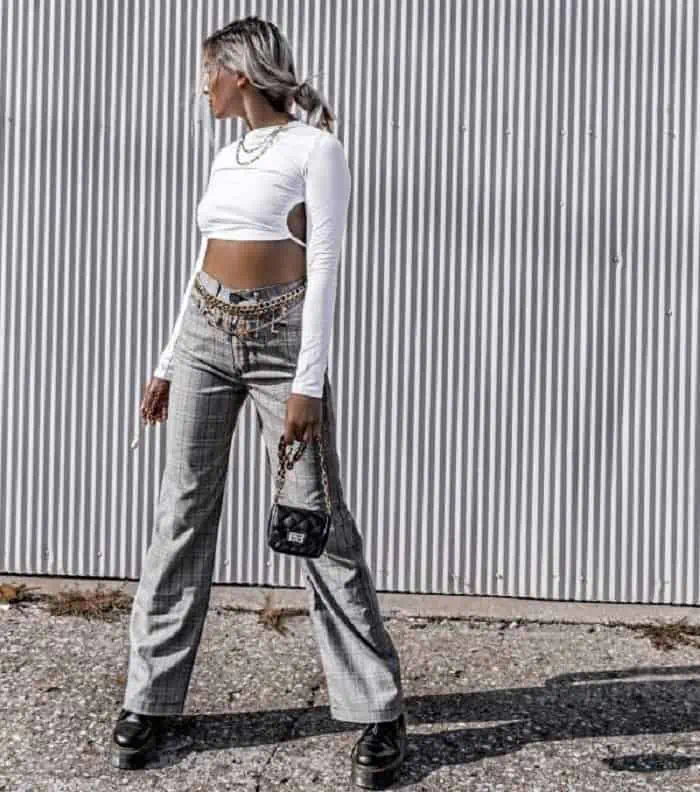 Crew Neckline
This list wouldn't be complete without the mention of a crew neckline. Another really classic style that works wonders to flattering a small bust.
Crew necks are similar to boat necklines in that they offer more coverage to the body. This extra coverage actually helps to make a small bust appear a bit fuller aesthetically. So if that's a style goal of yours, a crew neckline is something to keep in mind.
Because a crew neckline closely resembles, some might say mirrors, the actual shape of the neck it makes for a soft illusion when worn with a smaller chest. Make sure to wear this style with necklaces that are longer in length so they don't compete or take away from the close neckline.
Cowl Neckline
The cowl neck is another stylish and flattering option with a small bust. Due to the exaggerated collar, hence 'cowl' neckline, it gives the feel of a fuller bust. This is also the reason those with a larger bust are recommended to avoid this particular style.
Cowl necklines generally offer a soft, draped aesthetic that doesn't just bulk up the chest area of the body but instead subtle enhances. This helps tremendously to keep a feminine touch to an outfit with a fuller neckline like this.
Keep in mind this neckline isn't just for the cold weather months. It's common to see cowl necklines in sleeveless shirts that allow you to transition this particular neckline into the warmer weather months as well.
As an added bonus, if you have a longer neck, this neckline is even more flattering. It's a great style to enhance a longer length neck without taking away from your shape at all.
Turtleneck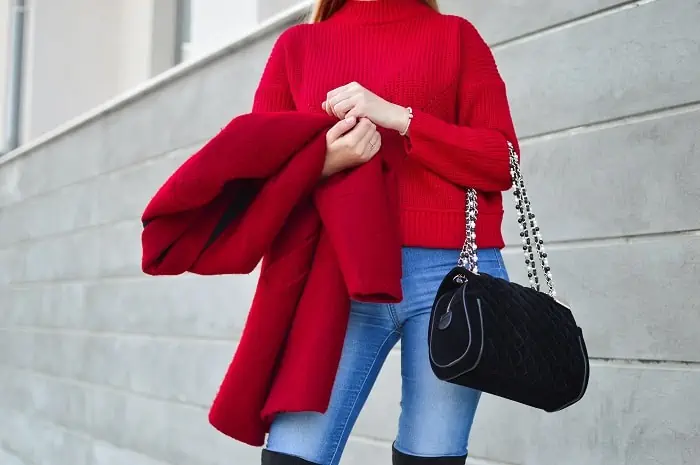 Last but certainly not least, the turtleneck. Not only has the turtleneck made a major comeback in the fashion world, it's also a flattering neckline for smaller busted women. At this point on the list, you can probably guess why it's something to favor.
Just like some of the other styles mentioned previously, the turtleneck creates the illusion of a fuller bust. Which is typically a major win for women who have a smaller bust.
Now, if you have a shorter neck with a smaller bust this isn't the best option for you to try out. Turtlenecks do have the tendency of shortening the neck's length so if your neck is already short, it will appear shorter. Something to keep in mind if you decide to try this neckline out for your own wardrobe.
Truth be told, dressing a smaller bust means you have a lot of neckline options to wear and can know they'll look great. While some women feel insecure about having a smaller bust, it can be much easier when it comes to styling.
Learning to embrace your body as it is, and really celebrate it with clothing is incredibly empowering. Try playing around with these different necklines to find options that make you feel your most confident. You may be surprised at what you feel best wearing!