Going to the beach or resort is one of the happiest things all of us enjoy, and shopping for them should be the most pleasant task as well.  But, is it?  Well, when it comes to shopping for swimsuits, it is actually not as easy as it sounds and it sometimes could be stressful for some of us worried about showing the most of our body in the public.  Unless you are a Sports Illustrated swimsuit model, we all got some parts of our body that we want to emphasize, and other parts we may want to camouflage (somewhat).  Of course working out and diet helps significantly in the swimsuit season, however, losing weight or even toning our body doesn't solve all the issues.  We are all born with our unique body shape and body features (skinny, curvy, big bottom, flat chest, and so on), thus we need certain style of the swimsuit to flatter our body.  For women under 5'4", wearing swimsuits means that we cannot add 5 inches to our height from stiletto any more, or at least most of us don't walk on the beach in high heels.  (Read more about How to Look Taller. )Therefore, in addition to what we just mentioned, we also need the right petite swimsuits to elongate our legs and make us look taller.  Although we don't have to worry about inseam anymore when looking for the petite swimsuit, that doesn't mean any piece of swimwear will look the same on a petite woman as on our taller friends.
There are certain styles of petite swimsuits more flattering than others.   First of all,  most petite women have shorter torso, so your focus should be to elongate your torso.  Meanwhile, petite women should always draw attention to the face, so that people can forget about your height.  Your petite swimwear choice should be able to achieve that.  Additionally, we all know that petite women should find the right petite swimsuit that elongate the legs.  Now let's look at today what petite women should be looking for when shopping for the new petite swimsuits to achieve all of these goals.
If you like separates, cropped tops or triangle bikinis are super flattering for petite women.  These kinds of classic swimsuit style has minimum coverage for your shoulders and arms, so they not only make your neck look longer (short neck is a common feature of petite women) but also make your legs look longer (did you know that short sleeves elongate your legs?).
High waisted bottoms always elongate our legs, and should always be the top choice of petite swimsuits.  High wasited style was super popular in the 60s and 70s, as seen some of the biggest names Hollywood stars including our favorite petite actress Elizabeth Taylor.  It is making a come back not only because of its retro flare, but also because they can effective make our legs look longer by raising the waistline to above our natural waistline.  On the other hand, if you have heavy mid section, you should be very selective of the color of the high wasited bottoms and opt for darker colors.  Otherwise it could make your muffin top look worse.
Low rise bikini with side ties or other vertically details also works for petite women.  Okay, we have said many many times that low rise style in general are not for women with shorter legs.  However, this is the one exception where we find it acceptable for petites.  Since bikini bottoms have minimum coverage, there's much less risk for you to look shorter in them.  Opt for a low rise bottom with details that lengthens your legs such as ties on the sides, which will add length to your petite body frame.  String bikini bottoms offers flexibility and adjustability.  Not only will they ensure a perfect fit for petite women because they are adjustable, they also make your legs look longer.
If you are concerned about showing too much and want a more conservative style, look for one piece petite swimsuits.  Get one with high cut leg design in order to make your legs look longer.  One piece with cut-out details can work great for petite women, because they create the column of color and thus the illusion of height.  They will make your torso look longer and suit most body type.  You don't have to worry about people looking at your heavier mid section (if that's your concern).  Again, make sure you go with a high cut style to elongate your legs.
Details in the petite swimsuits can draw the eye upward and elongate your petite body frame.  For example, off the shoulder design is generally flattering to petite women, and it also applies to petite swimsuits.  In addition, ruffle details in the petite swimsuit top works great too.
A deep plunging V neckline will elongate your neck as well as your torso.
Have you ever tried the trend of wrap top?  They are a very good choice for petite swimwear because they create curves.  They are very flattering to short girls in general, especially those of us with petite rectangular shape or petite triangle shape who need more feminine curves to balance out the otherwise athletic body frames.
Halter tops are very athletic looking and they can add a few inches to your torso, if your concern is short torso.  Some halter swimsuit has a high neck design- if your concern is short necks, you probably should not opt for this kind of design which will make your neck look shorter.
Vertical prints are the most flattering designs in petite swimsuits.  Whether it's stripe or vertically aligned florals, they can effectively elongate your torso and your legs and make you look taller.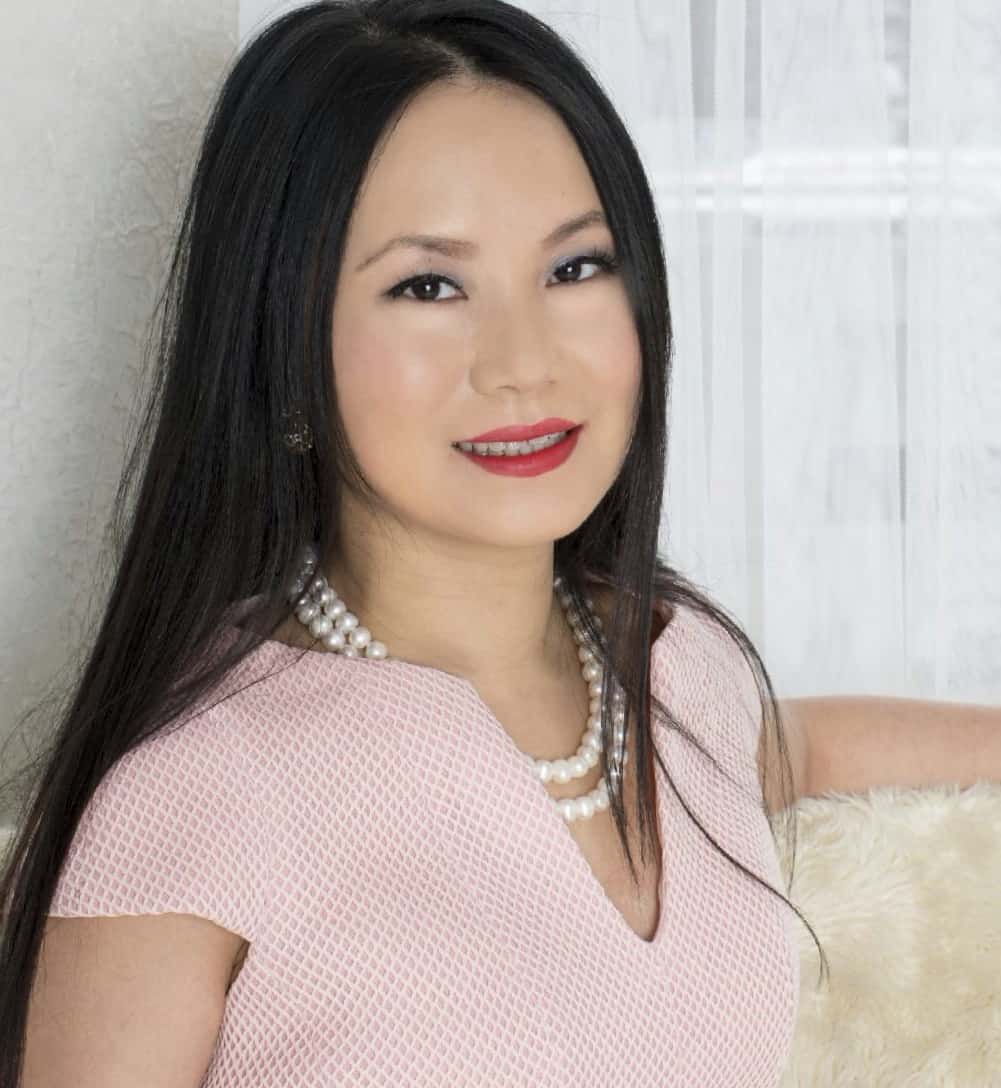 Chi is 5'2″ founder of Petite Dressing, an online petite clothing store dedicated to women under 5'4″.  Petite Dressing blog is here to help you understand yourself, such as your petite body type, and look your best ever.  If you are new, start here. Comment below and share your thoughts about this post!