As more and more short girls are searching for petite long dresses, we want to write a blog post about the how-to guide for petite women.
One of the most common misconceptions about dressing as a petite is the belief that you can't wear long dresses. Countless style tip articles have caused this to continue as a dress style many petite women avoid. Generally, petite women are encouraged to wear shorter dresses and to be quite honest it all makes sense from a logical stand point.
That being said, we're here to set the record straight and let all petite women know you CAN wear long dresses. If you've been interested in trying long dresses as a petite, but hesitate to do so you're in the right place. Wearing dresses in different lengths is a great way to add more variety to your wardrobe. Long dresses have been popular for years, and will continue to hold their reign as a dress trend for years to come.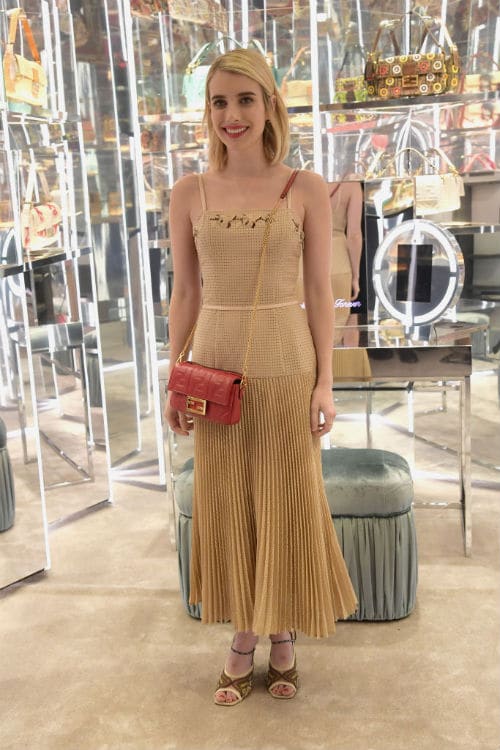 The great news is long dresses are not limited to tall women anymore (not that they ever really were). We know you probably have a lot of worry about wearing petite long dresses so we're sharing some insight to help you wear a long dress confidently.We know that if you keep these tips in mind the next time you shop for a petite long dress you're going to find the perfect dress that you LOVE to wear.
9 Tips on Long Dresses for Petite Women with Ease
Dress to the occasion
Petite long dresses can be casual or formal. Depending on what occasions you are shopping for and what budget you have, you should choose different style, fabrics and length that are the best for the event.
For example, if you are looking for petite resort wear, floral print petite maxi dresses are probably your best bet.
If you are wondering what to wear to a black-tie wedding, then consider petite formal long dresses. The floor length evening gowns are good choice of petite dresses for weddings.
If you are looking for mother-of-the-bride dress for petite women,
you also have the petite long dress option.
How to choose the best length for you
This may seem somewhat obvious but as a petite women length is key to choosing a long dress and it looking great on you. There are a few things to take into consideration, when you are choosing the length of a petite long dress.
First, a floor length dress shouldn't drag. Instead any floor length dress like a maxi dress (or otherwise) should fall at the back of your toes for reference.
Now if you're looking at a petite long dress that isn't full length but somewhere between your knees and ankles you will want to make sure the hemline is either above or below the widest part of your calf. Why is this the case?
If you choose a dress that hits you at the widest part of your calf it accentuates the widest part of the leg that is exposed and tends to give the illusion of shortening you. Instead, when you select a dress that's right above or below that area you get more of a lengthening effect. We don't have to tell you how important that tip is as a petite!
Look for petite size
Finally, there are more and more petite brands/stores that are offering a wide variety of dresses for petites. Because length is such a key factor with long dresses, it's best to select your long dresses from the petite specific sizing. This will help you avoid (some) of the alternations on length with long dresses.
Find a good tailor

Ladies, don't feel bad about needing to get a long dress tailored either! Regardless of your height, needing alterations for the perfect fit in a long dress is incredibly common. Not to mention you will be so much more comfortable in a dress that has been properly tailored to fit your body. You won't have to deal with fussing with it as you wear it or feeling like the dress is wearing you instead of YOU wearing the dress.
The right length for you will be based upon your exact height and the length/style of the dress itself. Even if you have got your dress from a petite size store, keep in mind that you may still need some alterations on petite long dresses to get the PERFECT fit.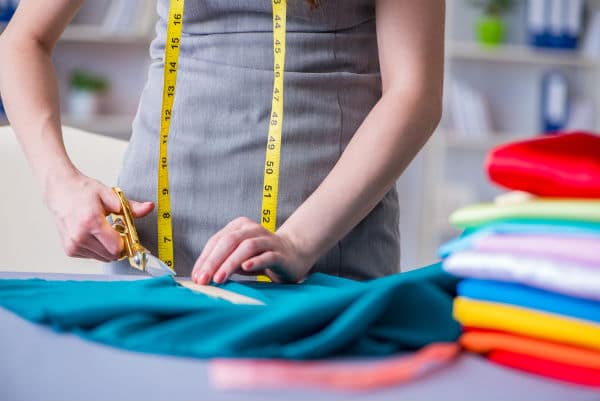 For instance, if you are under 5 feet tall, then even the petite size long dresses might still be too long for you, since they are made according to the stats of 5'4″ tall. In that case, sending it to the tailor to get you the ideal length is the right move. Or, it could just be that you prefer the hemline to rest a bit higher than it is on your body.
Well fitted long dresses look the best on petites
As a petite woman, long dresses can easily overwhelm your body shape. Because long dresses do have a lot more fabric to them than a shorter dress (obviously) it's crucial that you choose a long dress that flatters your shape. There are a few key traits to look for when selecting petite long dresses to ensure that they are figure flattering.
One trait to look for is that the long dress isn't too loose in its silhouette and fit. We just mentioned that long dresses have more fabric as it is, so if you select a long dress that's also very flowy with even MORE fabric it will overwhelm your shape tremendously. Instead, look for a petite long dress that fits closer to your body. This isn't to say you have to wear something that's skin tight, just as long as we see where you are!
Accentuate your waistline
Another trait to look for in petite long dresses is that it emphasizes your waistline. Many women tend to be afraid to bring attention to their waistline in fear that it will make them look bigger, but it's actually the opposite.
This is important for all women but plays an even bigger role for petite women. Choose a long dress that has a waistband, empire waist fit or can be easily belted. This will create an elongated leg line when you wear the dress and create a much more figure flattering aesthetic. It's ALL about proportions when dressing as a petite!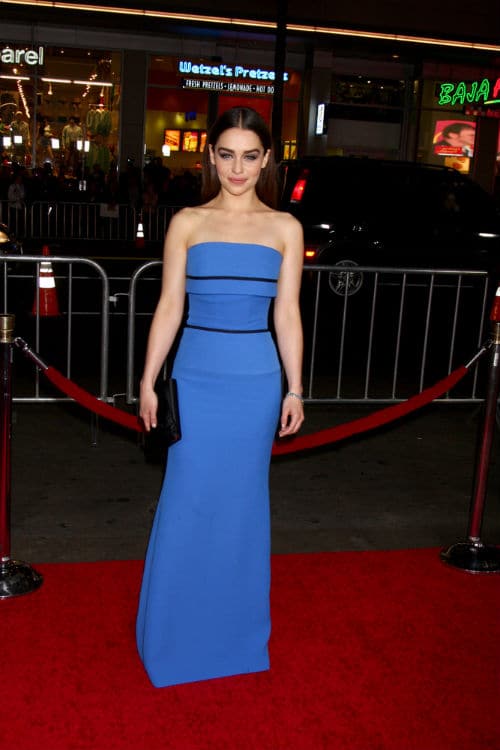 Choose the Prints Wisely
Now that there are more options than ever available in petite long dresses you're probably wondering about whether or not you need to consider the color and/or print of the dress. Generally speaking the most flattering options to select in a petite long dress is a solid color. The reason this is a common style tip is because when you have one solid color it creates a long line on the body, there isn't anything cutting off your shape or anything like that.
We realize that just because you're a petite woman it doesn't mean you want to feel restricted to only wearing solid colors in your long dresses. And petite women can most definitely wear printed long dresses! The #1 thing to consider if you are choosing a printed petite long dress is the size of the print itself. Scale of prints is a HUGE factor when it comes to long dresses and figure flattery. In short, avoid really large scale prints. Think about it this way: the larger the print the more overwhelming it can and will be on your body. Since you are a petite woman you want something that will compliment your size and shape.
Of course another stylish option is to get the best of both worlds and choose a petite long dress that's solid on the top and printed on the bottom. This will give you an elongated shape because it gives the illusion of your legs starting wherever the solid color stops PLUS it brings some of the focus to the top half of your body.
The neckline can make a big difference
Choosing a petite long dress should include a lot of focus on the neckline of the dress. You probably know by now that different necklines create a different look on every kind of garment. However, when you're considering a petite long dress it's essential that you're choosing one with a neckline that's going to flatter your shape. This is important for long dresses in particular because of the long length of the dress.
Remember when we mentioned long dresses have more fabric, in turn, can overwhelm a petite frame? One of our favorite tricks to wearing petite long dresses with confidence is opting for a neckline that shows a bit of skin. Think of a v-neck, scoop neck, off the shoulder, or even strapless when selecting a long dress.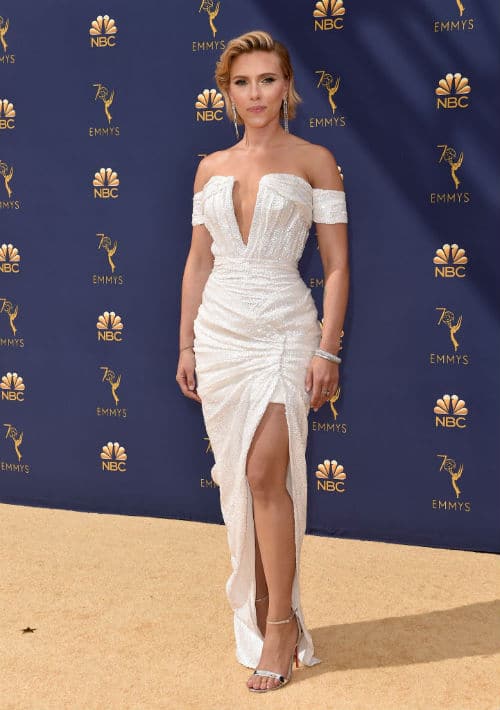 A neckline that isn't completely closed off at the top opens up the feel of the dress which tremendously helps keep it from overwhelming your petite frame. In addition, a more open neckline brings more focus to your top half and elongates your neckline. Double win if you ask us!
Wear the right shoes
You've heard it before…shoes can make OR break an outfit. This couldn't be more true when wearing petite long dresses, either. As a petite woman you don't want to wear something that can cause you to look shorter or weigh you down in any sense. Instead, always focus on choosing clothing and outfits that flatter your shape. Believe it or not the shoes we wear can play a huge role in how figure flattering a long dress is on us.
When styling your petite long dresses always focus on shoes that don't cut off your leg line or bring ALL of the attention to your feet. This is what causes shoes to make an outfit weigh you down. You will want to instead pair shoes that create a more streamlined look with your long dresses. Most often high heels are going to be one of the best options when wearing a petite long dress. High heels instantly lengthen your shape and give you some height.
That being said, we realize that you may not want to wear high heels every day or you may not be able to wear them at all. The good news is even though you're petite you can still wear flats with a long dress. Just make sure you consider what type of flats you're wearing with your long dresses. We suggest to consider wearing neutral colors that are close to your skin tone when wearing flats with a petite long dress. Hues like a nude or light metallic are great color options for flats. These colors will give the illusion of an elongated leg line when paired with long dresses, without the need to wear high heels.
Petite shopping secret: bring different shoe options with you as you try on long dresses. This will give you a better idea as to how they will look on you and make your decision process much easier!