Characteristics of Leo Woman
Leo women are born between July 23 and August 22. It's easy to spot a Leo woman in a room, known for her confidence, passion and theatrical personality. Leo is the lion of the zodiac, known for being natural leaders who enjoy being in the spotlight. A Leo woman is often a social butterfly who isn't afraid to be the center of attention.
Famous Leo Celebrities and Style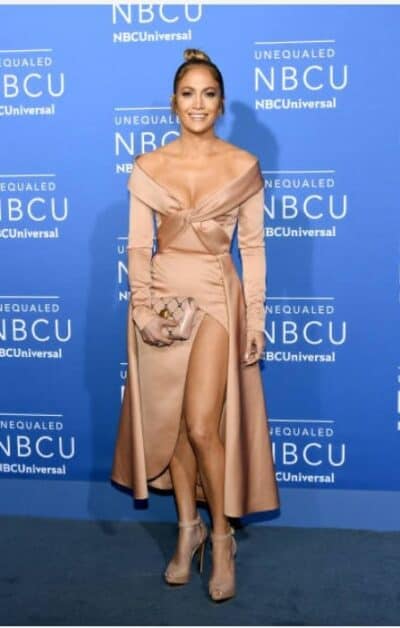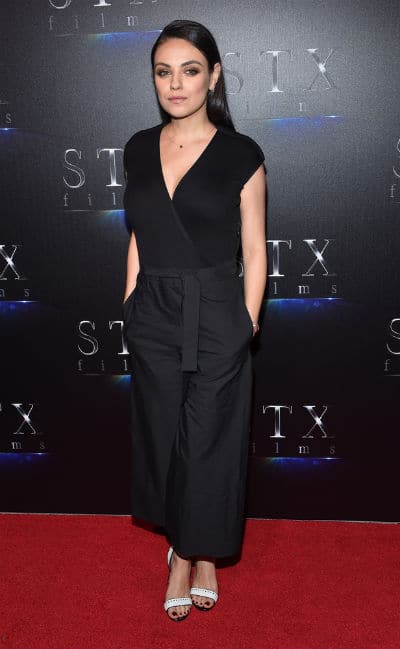 It's no surprise that there are countless Leo celebrities who make waves with their style.
Jennifer Lopez is a Leo woman through and through, her impeccable style speaks for itself (in true Leo fashion!).
Megan Markle, Charlize Theron, Kylie Jenner, and Mila Kunis are just a handful of other statement making Leo women.
Best Outfits for Leo Women
Leo women love all things luxury and trendy. Nothing is too bold or too shiny for the born queen. Their theatrical personality do not go well with anything too plain or conservative. It is key to use high fashion pieces that reflect your daring and confident Leo quality.
Animal print anything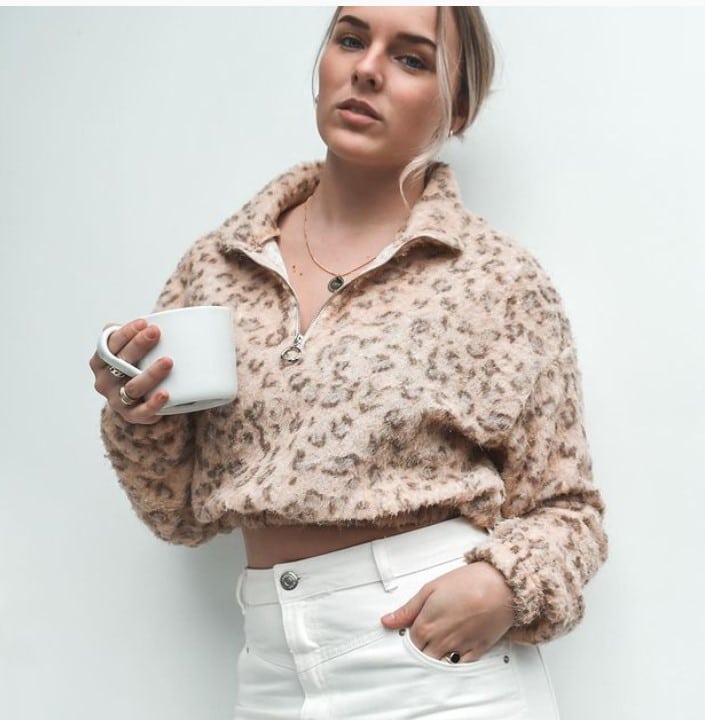 Leo women love to try out trends! Being one of the most bold zodiac signs, Leos are never afraid of a fashion forward look. In fact, Leo women cannot stand wearing the same clothes year after year. Following the current trends is one of the things that bring so much joy to the life of the Leos. Since many celebrities are Leo signs, that explains perfectly why they are not just following trends, but also setting the trends.
Jeneh (above) was wearing a leopard print sweater and paired it with white denim, a simple combination that is trendy and makes a statement.
Animal prints are one of the hottest trends right now. Being a Leo woman, you may have been naturally drawn to the animal prints, whether it's leopard, snake, or zebra prints. This is one of the best types of prints for you, because it expresses your daring character to the max. Besides, they have that luxurious feel you are looking for in every outfit.
With animal prints though, less is more. Even though the Leo women love to express everything to the fullest extent and have the "all in" or "all out" kind of attitude in life, a sprinkle of animal print on your accessories or a pair of animal print shoes are a great way to go about it.
Off-the-shoulder is one of the most trendy necklines in the fashion spotlight in recent years. A figure flattering top like this certainly draws all the attention to our Leo, giving you the spotlight you deserve.
This is such a great outfit for Leo women, because it is the right amount of trendy element to highlight your Leo character.
Dressed Up Distressed Denim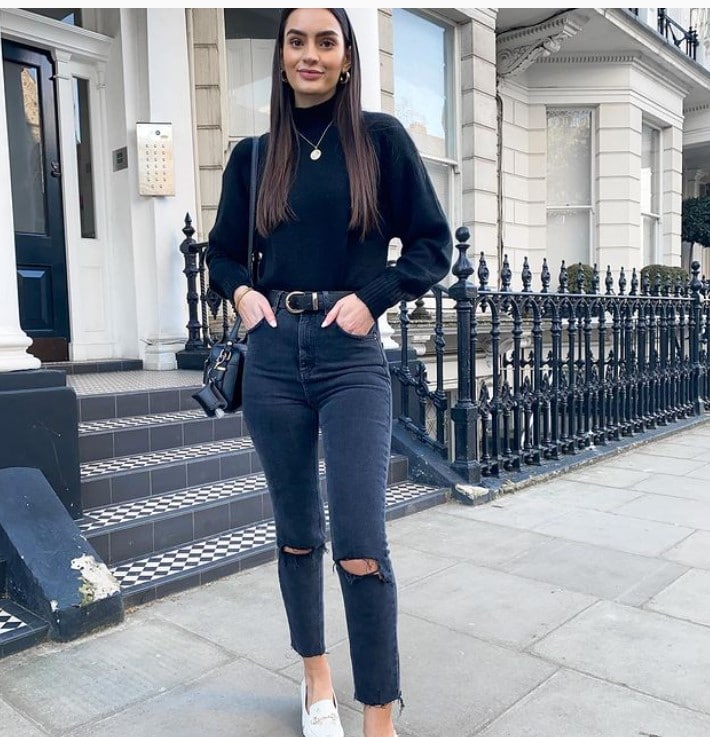 Distressed denim is perfection for the Leo woman first, because of the added drama it offers but also because of the versatility they offer.
Patricia (above) wore a pair of blacked ripped jeans with black turtleneck sweater and paired with white loafers, a comfortable but chic outfit.
You can style the distressed denim in the most Leo way possible, by dressing them up with heels and a sexy sweaterr.
When dressing up your distressed denim, as a Leo, using pieces that have some additional drama is key.
A White Pant Suit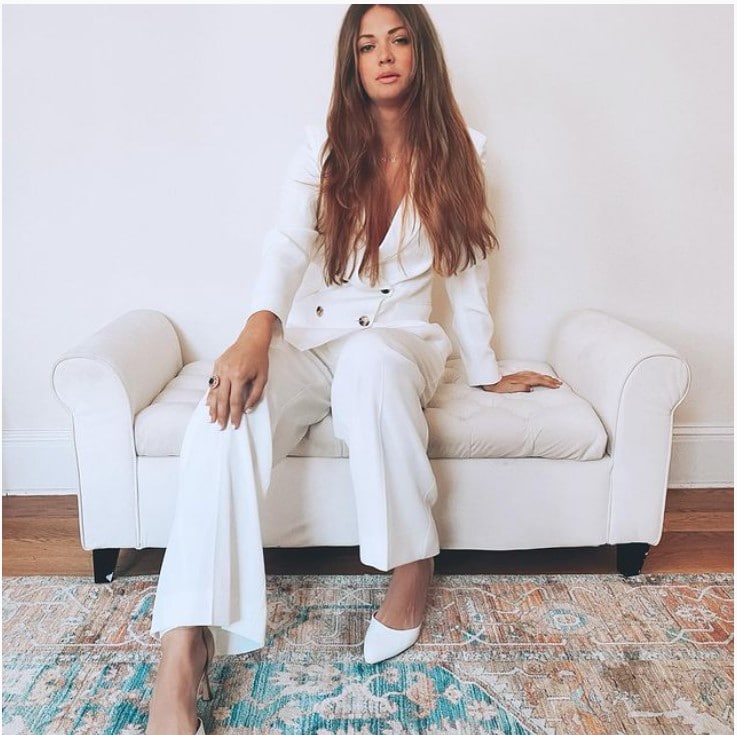 This isn't a look every woman would feel confident wearing, which is why it's the epitome of a Leo woman outfit. Head to toe white is a statement for the ages.
Courtandkelly (above) chose a well tailored white pant suit and paired it with pointy toe white heels. This is a powerful but also feminine combination, just like the Leo women.
Whether going to work, or a special evening affair, this white suit is stunning. Elevate your basic clothing pieces, like a suit, with details such as metallic buttons to amp up the Leo appeal.
Luxurious Monochromatic Textures
Plain is never a Leo thing, luxury is the nature of Leos. Leo women crave for all things luxury. That doesn't mean you have to throw thousands on a real fur coat at Saks Fifth Avenue.
There is something about the texture of faux fur, a huge trend currently, which give them that luxurious feel without having to cost a leg and arm. Besides, no animal cruelty is what the compassionate Leos are all about deep in their core value.
Styling an outfit in a monochromatic color scheme has been a huge trend over the past year (and continues to!). Adapt the trend, the Leo woman way, with various textures combined.
Mollie did an impeccable job creating this look mixing beige fur with tan leather. These textures add drama and style to a neutral outfit like this, it's the perfect way for a Leo woman to rock neutrals this year.
All Black with a Pop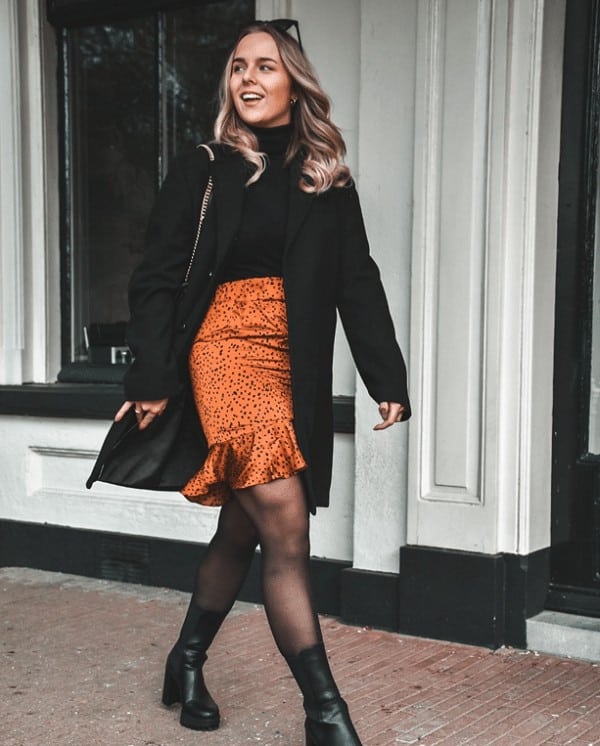 Wearing an all black outfit is easy, stylish and chic – no matter your zodiac sign. It also happens to be a great foundation to build upon and add a little drama to.
Jenah did this beautifully with this outfit. Give your all black outfit a Leo transformation by styling one piece in a bold color, texture and/or pattern. The orange silk skirt adds both color and texture to really bring the pop to black clothing.
Silk is another real lux fabrics that Leo women love. They are made for the queens, after all. Who deserve them more than the Leo women?
Styled Oversized Plaid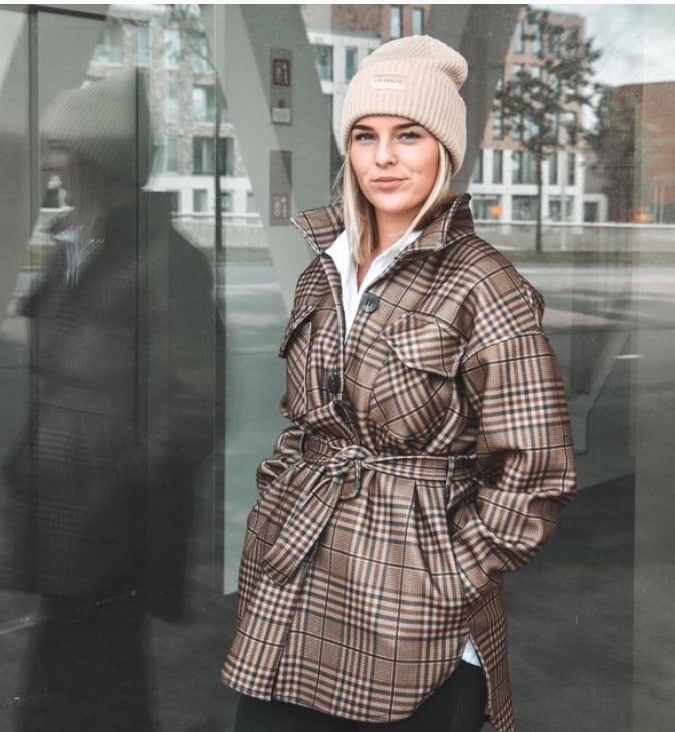 Leo women love to stand out, even when it's a casual outfit.
Oversized 'shackets' have become one of the must have wardrobe staples. It is another trend the Leo women cannot help but try out and have fun with. Kim added a Leo element to the outfit by styling the oversized piece with leather pants. Of course, this outfit would look good with denim, but it's the added texture from leather pants that gives this more of a Leo vibe.
Throwing on a designer brand belt will perfect this look with the final Leo touch. After all, all things luxury is what Leo love, even in a casual outfit like this.
Jeneh (above) wore a belted shacket in brown plaid, a trendy yet comfortable outfit that any Leo women will find easy to pull off. The belt on the oversized shacket defines the waist, a great choice to control the volume of the jacket.
Leather Jacket and Sneakers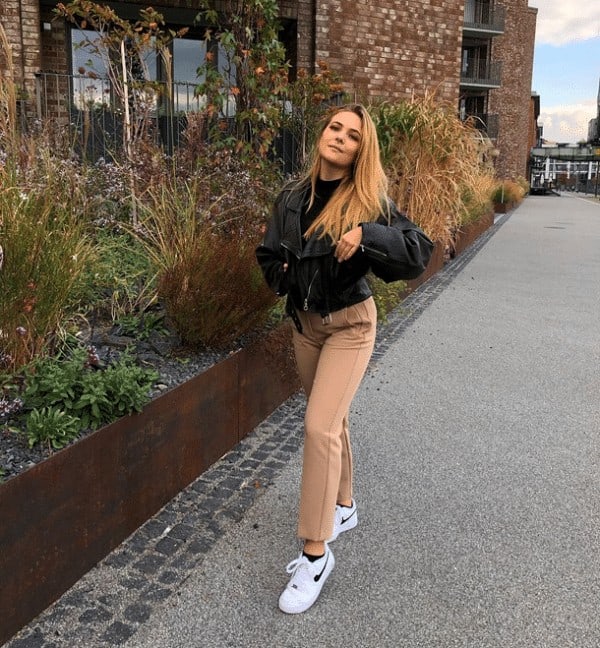 Simple, boring outfits are a no go for Leo women, but that doesn't mean every outfit has to be bright in color and pattern.
Laurorra styled this neutral color palette in a Leo way. The elements that make this neutral outfit feel elevated are the leather jacket and trendy sneakers. Styling sneakers with camel colored slacks, like this, isn't the 'typical' choice and that's the exact reason it works – particularly when you're a Leo.
This outfit is a great in between look where it isn't too casual or too dressed up.
Blazer and Leggings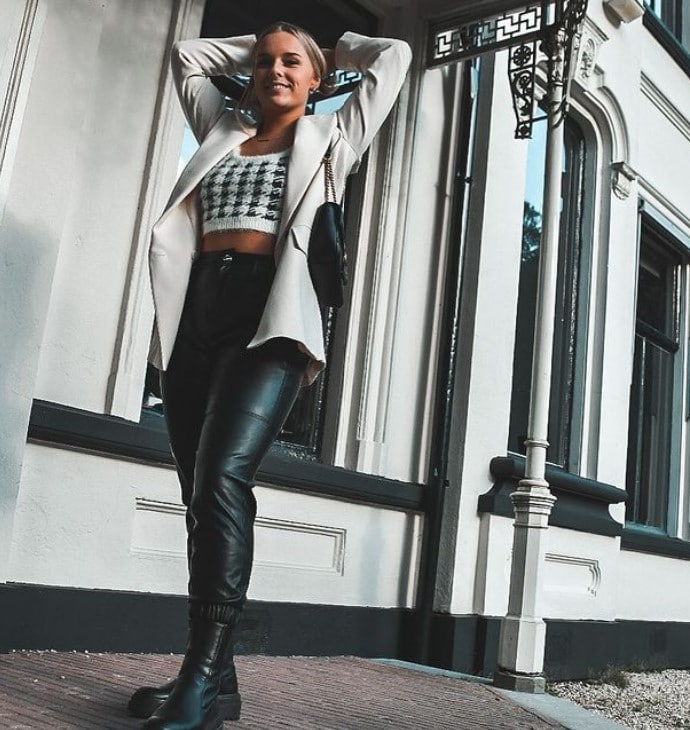 The Leo woman needs to make a statement, even at work. This blazer look is workwear elevated, perfect for the Lionness Leo.
Oversized blazers have become the norm in recent months, you can style the new wardrobe staple with the fierceness Leo women strive to create. Instead of styling your blazers with a simple pair of pants, opt for patent leather leggings and booties to transform the look. Throw on a statement earring and red lip and you're bound to make a statement at work, or for a night out.
Jeneh (above) wore an oversized blazer on top of a cropped top and paired it with leather leggings, an outfit that is youthful and chic.
Colorful Dress and Booties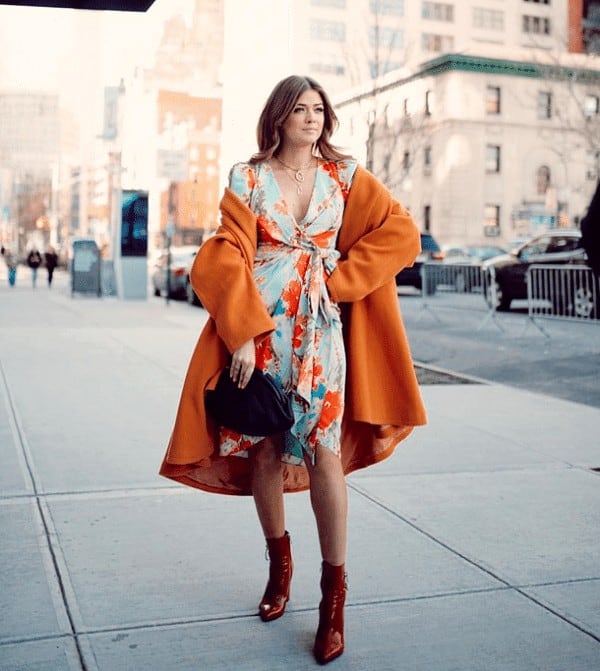 Dresses are an easy choice when you want to look feminine and powerful. For the Leo woman, it's not just about choosing any dress, you want one that will make you the center of attention in any room you walk into. That's why a colorful and boldly printed dress is such a great choice.
Here, it's as if Court styled this look with Leo women in mind. By not holding back and pairing the bold dress with a bright jacket and booties it's a look that takes a confident woman to wear.
It's worth mentioning the orange color over coat really makes this outfit stands out the Leo way. After all, orange is one of the best colors for Leo, besides gold and red, because it reflects the warm nature of the Leo women.
Sequins and Jeans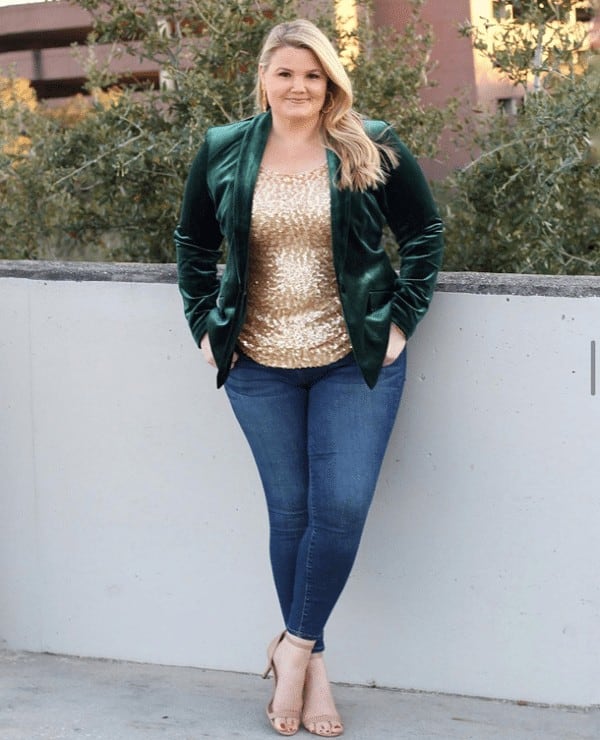 The theme continues with outfits for Leo women – it's all about standing out from the crowd. Sure, jeans and a simple tank or t-shirt is great but you're a Leo. Instead of the simple pieces, swap in basic pieces that are in bold colors and textures.
Emily nailed this outfit, opting for a gold sequined tank and velvet blazer to pair with denim. The outfit is sophisticated and classy, while adding a pop of color and drama.
Anytime you want to add a Leo vibe to even the most simple of outfits, think of adding colors and different fabrics like this to accomplish it stylishly.
Midi Skirt, Sweater and Boots
Another gorgeous outfit that's perfect for a Leo woman. Midi skirts add instant style and drama to an outfit.
One example is a midi skirt with a cozy sweater and snakeskin boots for an unexpected outfit combination that encompasses the Leo woman persona.
If the all black look isn't really for you, this is an alternative that adds a little edge using a lighter color scheme. Snakeskin boots give texture and edge to the skirt, and the oversized sweater adds this great softness for juxtaposition to the other two pieces.