Mila Kunis (5'3″) is one of Hollywood's sexiest movie stars.  She understands how to best accentuate her petite frame with the latest trends in fashion. Here is our take on petite dressing tips from these effortlessly chic looks of Mila Kunis style.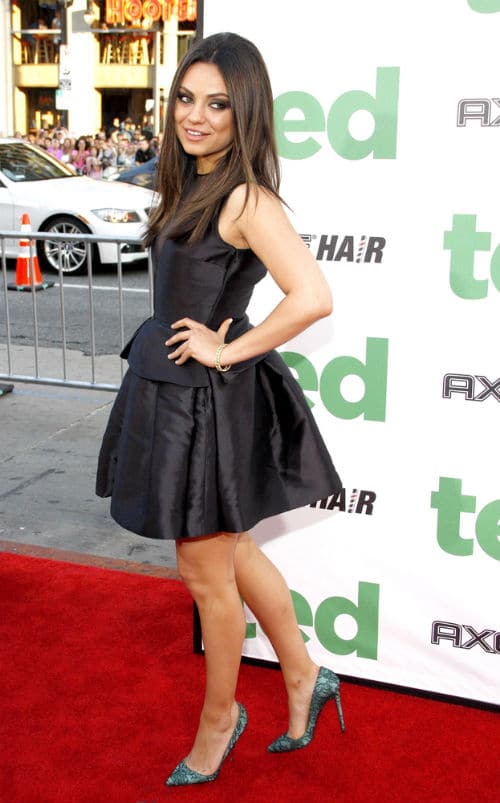 Photo: Shutterstock
This is a classy leg elongating look short girls can all borrow from Mila Kunis style!
The little black dress in the fit and flare shape is ever flattering to petite women of any body shape and any age.  When you wear them 4-5 inches above the knee, your legs look so much longer.
Pay attention to these heels on Mila Kunis.  This kind of pumps are called "low vamp", and they show a little bit of your toe cleavage.  What's magical about them is they elongate your legs to the maximum!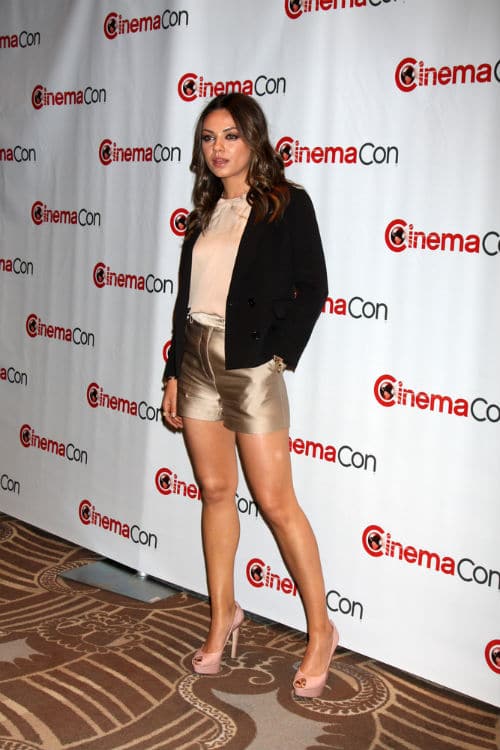 This is a very sophisticated look that makes your legs look a mile long.
With a structured blazer, your upper body looks more defined.  Pay attention to the cropped length of the blazer on Mila Kunis- it is the most flattering length that goes with any bottom.
The nude shorts and the pink platform pumps are from the same color scheme, i.e. monochromatic styling.  This is an advanced way of styling that every petite girl should master, if you want your fashion sense to go to the next level.
The peep toe platform heels add the extra inches to your legs without making you look bulky.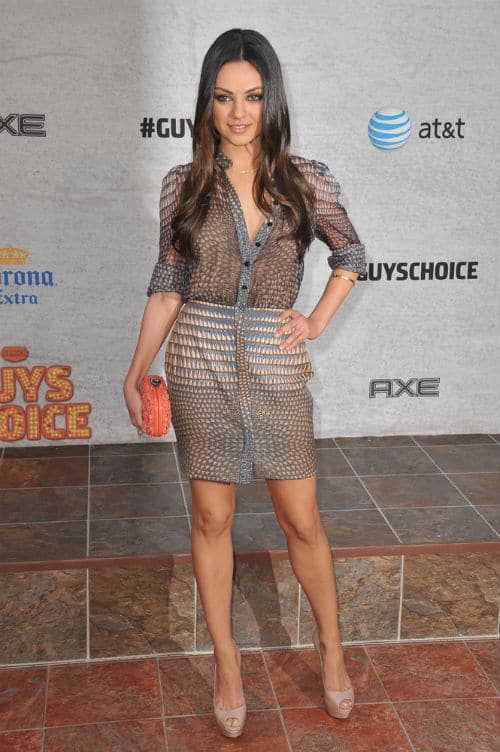 Mila Kunis' yet another look of monochromatic styling.  Pay attention to how she is using the clutch and pumps from the same color scheme as the dress.
The nude pumps with low vamp are heaven sent for petite women who want to elongate their legs.
You may not have noticed the 3/4 sleeves – believe it or not, they can literally make your legs look longer.