It's swimsuit season again, and we are all thrilled to head to the beach and the resort.  However, shopping for swimsuits are never as easy as it may appear.  Regardless of our height, each of us has our unique body features and we all have our assets that we want to emphasize and certain aspect of our body that we want to camouflage (unless, of course, if you are a Sports Illustrated swimsuit model).   If you are petite (under 5'4"), we generally hope to create the illusion of height through our choices of swimwear. Meanwhile, petite doesn't necessarily mean small or skinny, because it is just talking about the height. Petite women come in all shapes and sizes.  Understanding your body shape and know what works and what doesn't will definitely help you make the right decision when shopping for swimwear.   Learning about what to look for that is specifically flattering for your body type will help you choosing the right swimwear to accentuate our assets and make you more confident when walking on the beach or the pool.  Do  you have apple body shape?  If you are not sure, take the quiz to find out what is your petite body type.  (Read more about 9 Tips to Find the Best Petite Swimsuits, How to Dress Petite Apple Shape, Best Wedding Dresses for Petite Brides of Apple Body Type, Best Petite Jeans for Your Body Type).
If you are a petite apple shape, your shoulders are about as wide as your hips, and you do not have a defined waistline.  You have a full bust, waist and upper back.  You tend to have skinny arms and legs.  Your hips are round shaped and you tend to gain weight around your waist area first.  In one word, petite apple shaped women are top heavy and their assets are those arms and legs as well as curvy bust and round buttocks.
To create that body balance the apple needs to take emphasis away from the bust, shoulders and stomach and draw the eye to the bottom half of your body.  To make you look taller, apple body shape needs swimsuits that improve your proportion and make your legs look longer.  To create the illusion of the waistline that apple body type women generally lack, look for one piece with a defined waistline, either by belt or ruffle or other details.
As bikinis can be bought as separates they can be easily mixed and matched, allowing you to using design, pattern and colour to create that perfect bikini for an apple body shaped woman.  The ideal swimsuit will have a plain top half design that will visually reduce the bust area and a patterned bottom are that will put emphasis on the lower half and balance out the figure of apple body shape.  Opt for bikini bottoms that out design the tops, this can either be with a bigger pattern, use of stronger brighter colours or with side ties or sashes.  A great bathing suit will make people notice your breasts and your skinny legs rather than your fat tum. Details near your chest or neck are fabulous. And, because your upper body looks wider than it should, you need to shop around for the right neckline. The one piece bathing suit should be chosen carefully for your figure shape.
Bust- Most apple body shape petite women have full/round busts, which can be your assets to show off in the swimsuit season.  Cups can be under wired or non-wired, apple shapes should opt for under wired one to help give support and lift those beautiful boobs.  Wide, adjustable straps with underwire boning will all help lift your bust, helping you look and feel your best. If you consider yourself on the better-endowed side, then string bikinis are not your friend, simply because they might be out of proportion with your chest size. Look for suits that offer plenty of support, just the way a bra would. Instead of swimsuits that come in general S, M, and L, opt for those with specific cup sizes, which will offer you the support you need so your boobs won't be all over the place when you are in the pool or the ocean. Thicker bathing suit straps and double-stitched bands will give you the most flattering results. The strap will give your bust extra support and the clasp detail will draw attention to your boobs and take it away from your tummy.
Tummy- Heavier midsection is the concern of many apple body shape petite women.  Tummy happens to be the area you gain weight first and the most, when you gain weight.  If you are feeling a little self-conscious about exposing your tummy, don't worry-so is everyone else and hiding a tummy is actually much easier than most people think. If you have a fuller mid-section, definitely avoid wearing the tankini. Instead go for the swimsuit with details that will take you in at the waist such as a full-piece with ruching can also help to conceal your stomach.  Opt for a pair of control briefs with a thicker, ruched band around the waistband- This little extra detail works to balance out the top half by drawing the eye away, so the focus isn't just on your chest.
Peplums, for example, aren't just great to wear to the office — they are also perfect for a day at the beach. Choosing any one-piece with a plunging neckline with help to keep the focus upwards, rather than on your mid-section. A high-waisted bottom works wonders — just make sure it extends above your belly button to prevent a muffin top.  Go with the adjustable ties will allow you to alter the tightness, giving you extra support and that added lift if needed.  If you're getting a bathing suit with color blocking, don't get a suit that has high contrast right at the waist. It will make people look at your stomach.  If you are petite and apple or conscious of a protruding stomach then look for a swim suit with built in control, many swimsuits now a day's provide secret control panels to help flatten the stomach, lift the bum and bust and give an overall smoother silhouette.
Short torso: Since most petite women have shorter torsos, you might want to consider elongating a short torso by adding length and lifting the bustline. Low-rise bottoms make your torso appear longer and halter straps draw attention to your neck and shoulders, making people skim over your short mid-section.  However, low rise bottoms also have the risk of making your legs look shorter- so let's look for the balance here.
Short Legs: Like other petite women, apple body shape also want to focus on creating the illusion of longer legs.  In order to elongate shorter legs, go for suits with high cuts in the leg. Since you are showing more skin, it will make your gams appear longer. And if you're really brave, go for a thong for optimal lengthening potential.  Look for vertical stripe designs to elongate the body and swimsuits with empire lines to enhance the narrowest point of your waist. A wrap over jersey dress is the perfect cover up for apples as it will enhance the neckline and focus attention to the waist.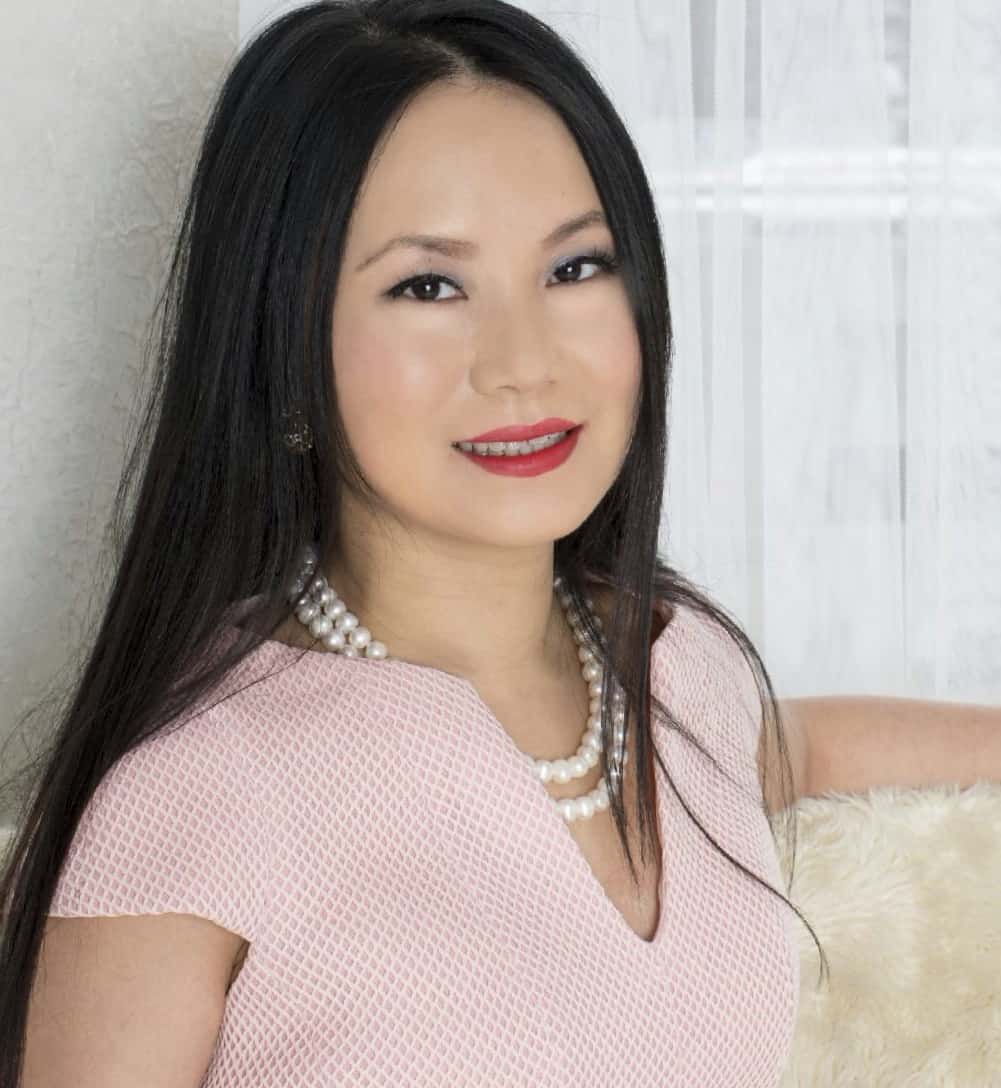 Chi is 5'2″ founder of Petite Dressing, an online petite clothing store dedicated to women under 5'4″.  Petite Dressing blog is here to help you understand yourself and look your best ever.  If you are new, start here.  Visit my Youtube Channel. Comment below and share your thoughts about this post!