It's swimsuit season again, and we are all thrilled to head to the beach and the resort.  However, shopping for swimsuits are never as easy as it may appear.  Regardless of our height, each of us has our unique body features and we all have our assets that we want to emphasize and certain aspect of our body that we want to camouflage (unless, of course, if you are a Sports Illustrated swimsuit model).   If you are petite (under 5'4"), we generally hope to create the illusion of height through our choices of swimwear. Meanwhile, petite doesn't necessarily mean small or skinny, because it is just talking about the height. Petite women come in all shapes and sizes.  Understanding your body shape and know what works and what doesn't will definitely help you make the right decision when shopping for swimwear.   Learning about what to look for that is specifically flattering for your body type will help you choosing the right swimwear to accentuate our assets and make you more confident when walking on the beach or the pool.  Are you hourglass body type?  If you are not sure, take the quiz to find out what is your petite body type.  (Read more about 9 Tips to Find the Best Petite Swimsuits, How to Dress Petite Hourglass Figure, Best Wedding Dresses for Petite Brides of Hourglass Shape, Best Petite Jeans for Your Body Type).
As suggested by its name, hourglass body type looks just like an hourglass.  If you are a petite hourglass figure, you generally have the following body treats.
Your hips and shoulders are about the same width, and you have well defined waistline that is significantly smaller.  You have round and sloping shoulders.  Your buttocks are rather round.  You may have full thighs, but they are narrower than your high hips.  You gain weight above hips and through waist.
In today's Hollywood, Scarlett Johansson (5'3″) and Salma Hayek (5'2″) are very typical hourglass body type petite women.
Hourglass body type is viewed by many as the most feminine body type.  So, if you are have petite hourglass figure, congratulations! You have many options when it comes to swimwear.  You can get away with a variety of different bathing suit looks and styles.   There is not that many restrictions as to what you should not wear or should avoid, and your focus should be to emphasize your assets (full breasts and slender waist) and amplify your beautiful figure.  The bikini was made to show off your curves!  In general, choose matching bikini sets to keep your top and bottom half perfectly in proportion and opt for underwired styles to beautifully enhance your shape as well as offering support. Low halter styles will show off your cleavage while ruching detail around the middle with emphasise a small waist.  One piece with double panel around the waist area will completely hold you underneath, and it's also going to take you in at your smallest part, your waist.  Choose the colour palette that is going to broaden out the shoulders and the hips, which will give you a beautiful silhouette.  A jersey wrap dress makes the perfect cover up as it will accentuate your waist and bust, while kaftans will also work well when drawn in at the waist.
Bust- Most hourglass body type petite women have full/round busts, which can be your assets to show off in the swimsuit season.  Cups can be under wired or non-wired, apple shapes should opt for under wired one to help give support and lift those beautiful boobs.  Wide, adjustable straps with underwire boning will all help lift your bust, helping you look and feel your best. If you consider yourself on the better-endowed side, then string bikinis are not your friend, simply because they might be out of proportion with your chest size. Also, skimpy triangle tops may not work well either because they rarely offer enough support or coverage.  Look instead for suits that offer plenty of support, just the way a bra would. Instead of swimsuits that come in general S, M, and L, opt for those with specific cup sizes, which will offer you the support you need so your boobs won't be all over the place when you are in the pool or the ocean. Thicker bathing suit straps and double-stitched bands will give you the most flattering results. The strap will give your bust extra support and the clasp detail will draw attention to your boobs and take it away from your tummy.
Short torso: Since most petite women have shorter torsos, you might want to consider elongating a short torso is adding length and lifting the bustline. Low-rise bottoms make your torso appear longer and halter straps draw attention to your neck and shoulders, making people skim over your short mid-section.  However, low rise bottoms also have the risk of making your legs look shorter- so let's look for the balance here.
Short Legs: If you want to elongate shorter legs, go for suits with high waist design or high cuts in the leg. Since you are showing more skin, it will make your gams appear longer. And if you're really brave, go for a thong for optimal lengthening potential.  Look for vertical stripe designs to elongate the body and swimsuits with empire lines to enhance the narrowest point of your waist. A wrap over jersey dress is the perfect cover up for apples as it will enhance the neckline and focus attention to the waist.
Big butt:  If you are a skinny body type, you can wear a classic string bikini without any issues.  if you've got an ample backside, string bikinis can often be uncomfortable and a bit too revealing. You'll need a suit with enough fabric in that area so you're not constantly tugging for more coverage or picking a wedgie. So beyond avoiding Brazilian and other skimpy cut swimsuits, you should look for designs with solid bottoms and printed tops — which will help balance out your big booty.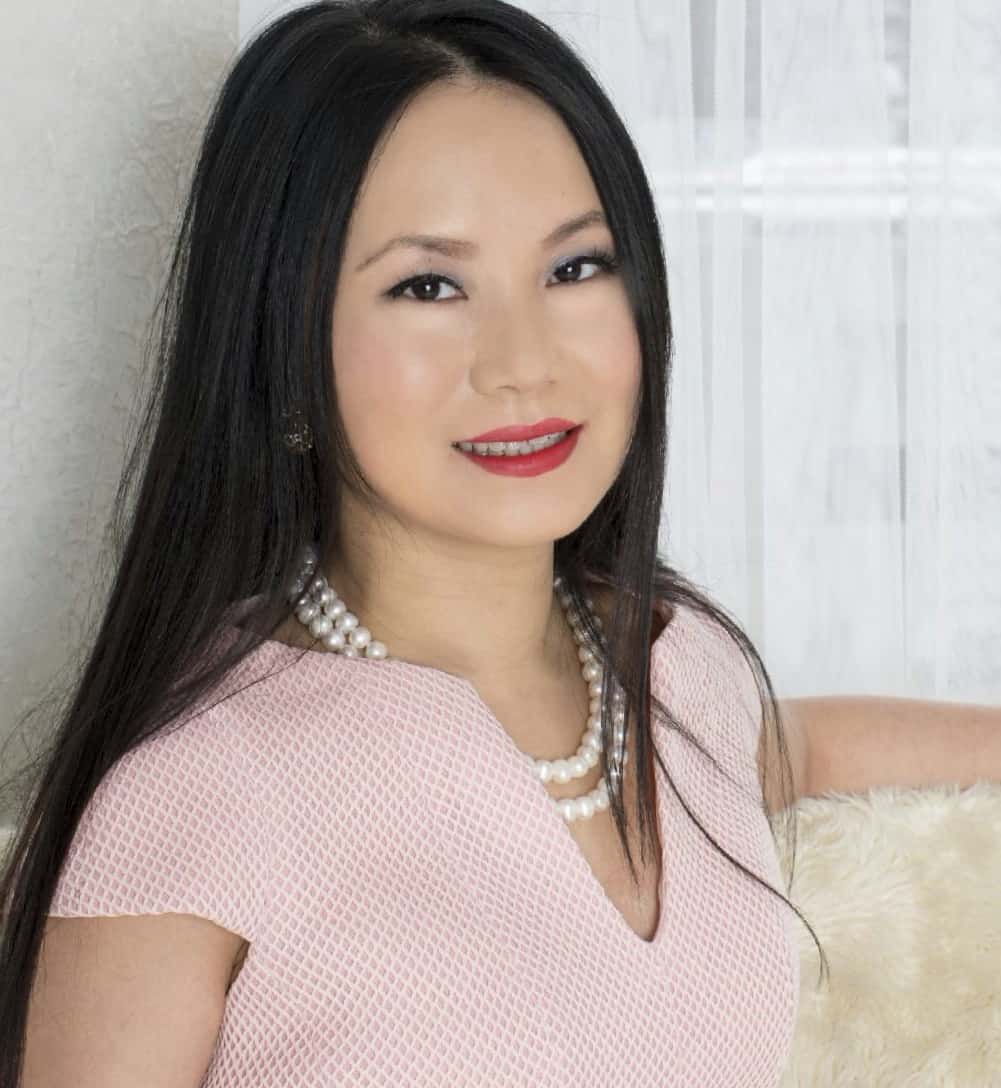 Chi is 5'2″ founder of Petite Dressing, an online petite clothing store dedicated to women under 5'4″.  Petite Dressing blog is here to help you understand yourself and look your best ever.  If you are new, start here. Comment below and share your thoughts about this post!