If you have wide hips, finding the flattering jeans can be tricky!
Here's the 9 types of jeans that look the best on women with bigger hips, and 4 types of jeans that you should stay away from, or at least be very cautious about.
Boyfriend jeans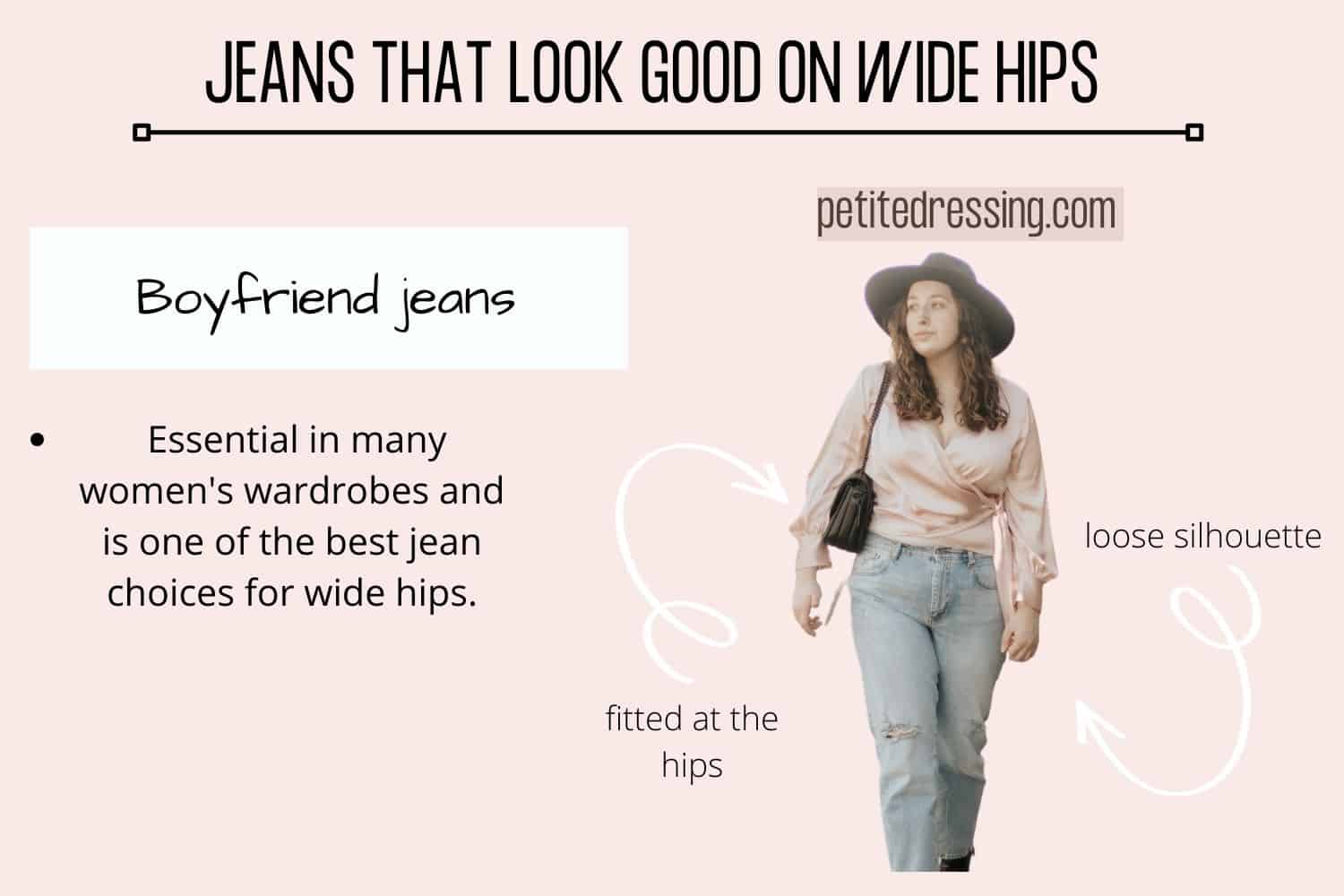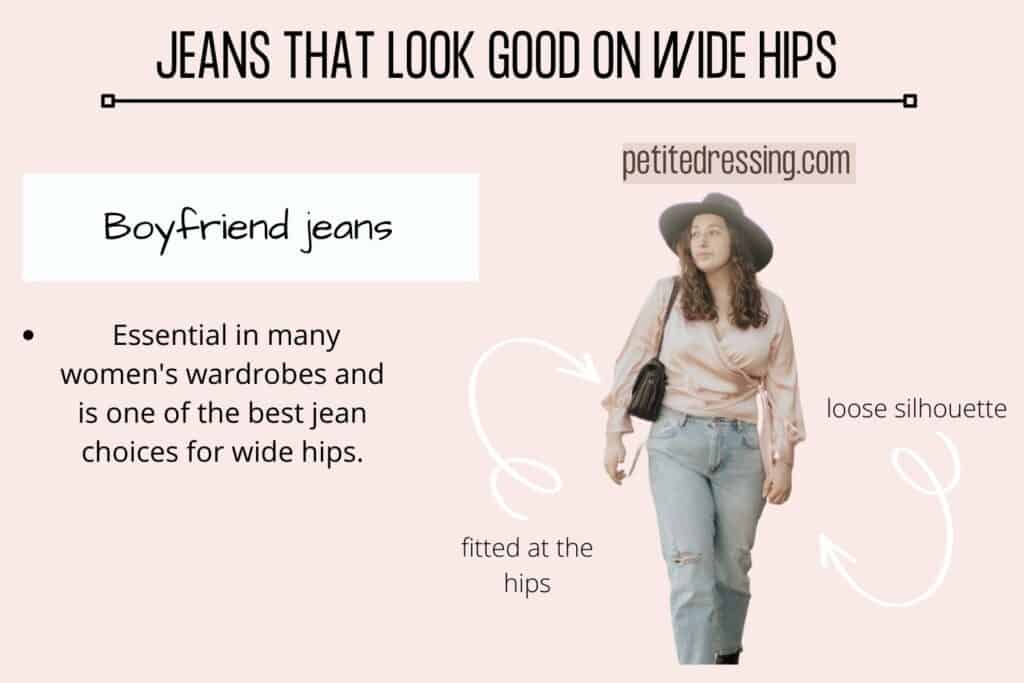 This style of jeans is often used to hide concerned areas as they are designed to have a loose silhouette and are recommended for a woman with wide hips. Boyfriend jeans are fitted at the hips with cuffed hems and have a relaxed cut through the legs as well as a slightly tapered ankle.
The boyfriend jeans are very comfortable and flattering for one with wide hips as most of them are high-waisted and are best for a casual look. This relaxed jean that cuts through the legs is a fashion essential in many women's wardrobe and is one of the best jean choices for wide hips.
Boot cut jeans
One of the most universally flattering and classic jean style for one with wide hips are the boot-cut jeans. They are designed to widen slightly below the knee and keep your hip area streamlined as it slims and balances out larger hips.
The boot-cut jeans are made to hug the hips and thighs to give a fitting and sexy appearance for your body shape and make it a compatible choice of versatility for one with big hips.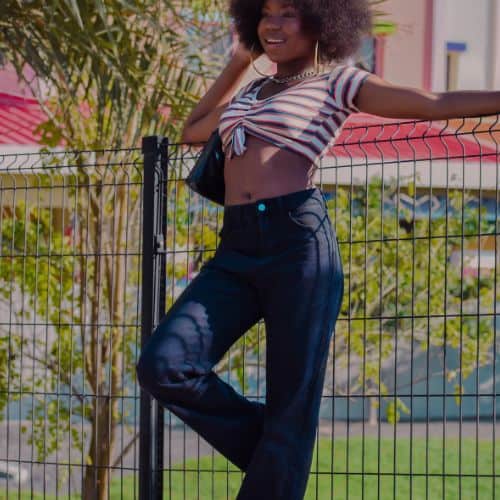 How to choose Bootcut Jeans?
As figure-flattering as they could be, make sure you choose those that are well-fitted for your size to create a more streamlined and structured look for your figure because a boot cut of the wrong size may cause discomfort when worn.
Straight leg jeans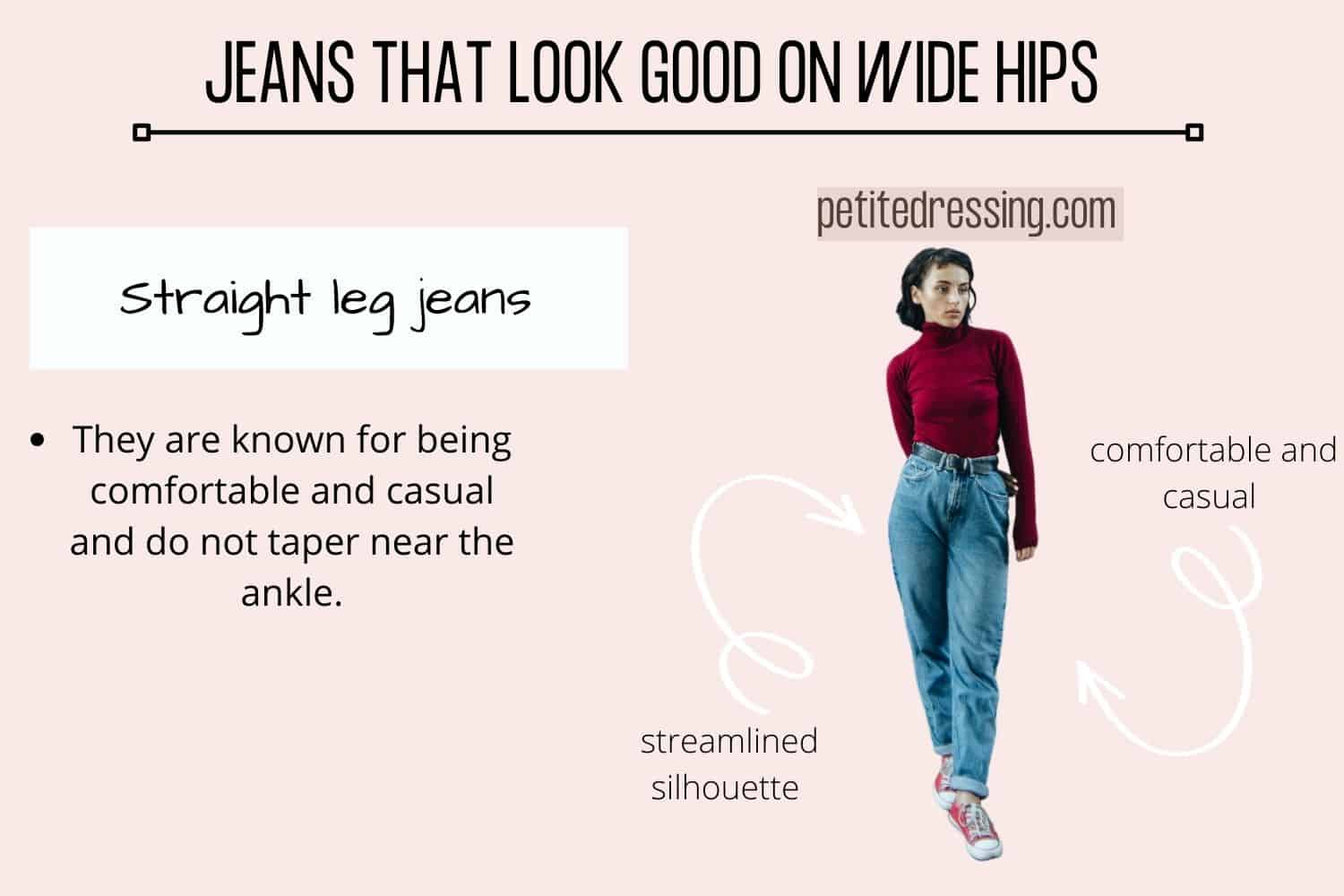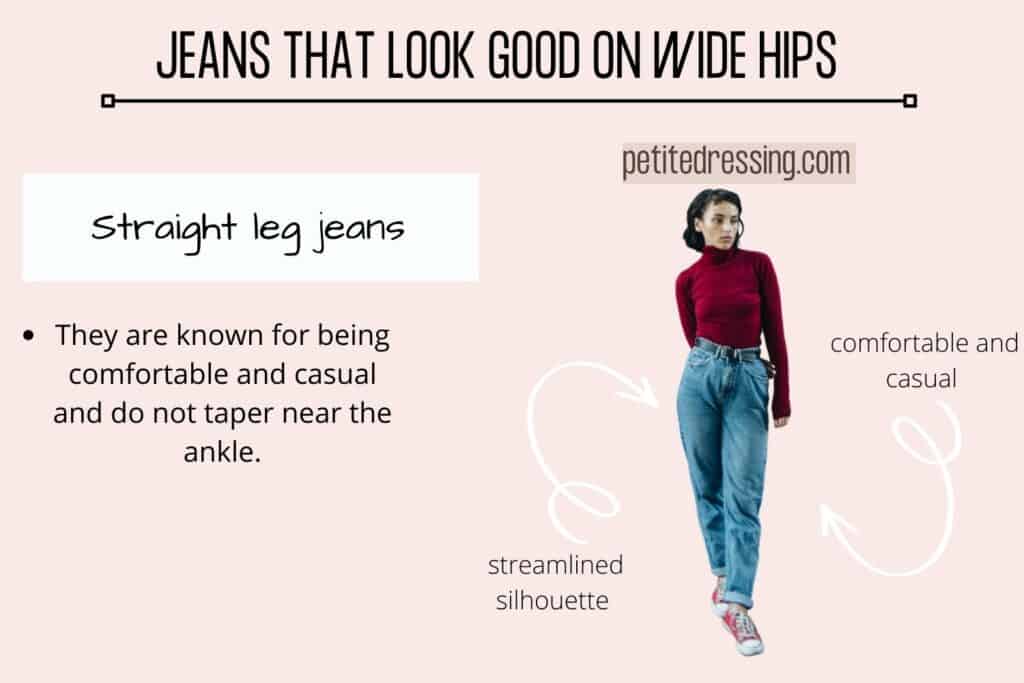 This type of jeans exists in a loose relaxed cut that helps to compliment a wider hip and has a silhouette that runs down from the waist to the hem. They are known for being comfortable and casual and do not taper near the ankle.
Straight-leg jeans are also versatile for wide hips and pairing them with the right top can help you maintain balance. These types of jeans provide a streamlined silhouette that slims through your wide hips.
They are a flattering jean style and it's best to choose those that sit comfortably high on your waist as it would create the illusion of a leaner silhouette that is best for one with wider hips.
Mom jeans
Unlike straight-leg jeans, mom jeans have a more baggy structure as they are designed to be loose-fitting with a high waist that is above the belly button and is a great fit for one who has wide hips. Mom jeans are an easy-to-wear style of jeans that is quite flattering and define your curves and waist.
With mom jeans being trendy, stylish, and comfortable with loose bottoms, they sit beautifully on the curves, and should therefore be a wardrobe essential if you have wide hips.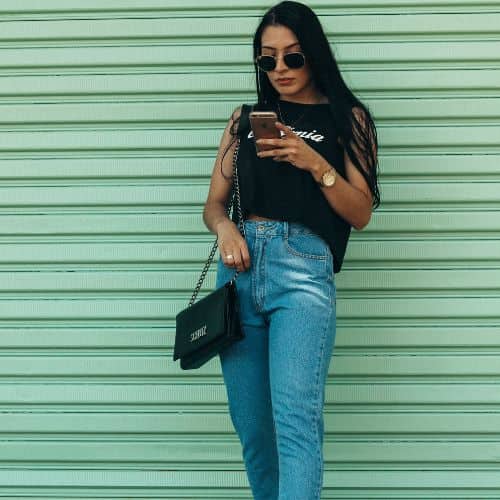 Why Mom jeans are the best for Wide hips?
Mom jeans have figure-flattering qualities and are comfortable for one with wide hips as they help complement the curves.
These jeans naturally accentuate your curves, providing balance, definition, and styling properly with the right top can further help to elongate the legs and accentuate your waist.
Cropped flare jeans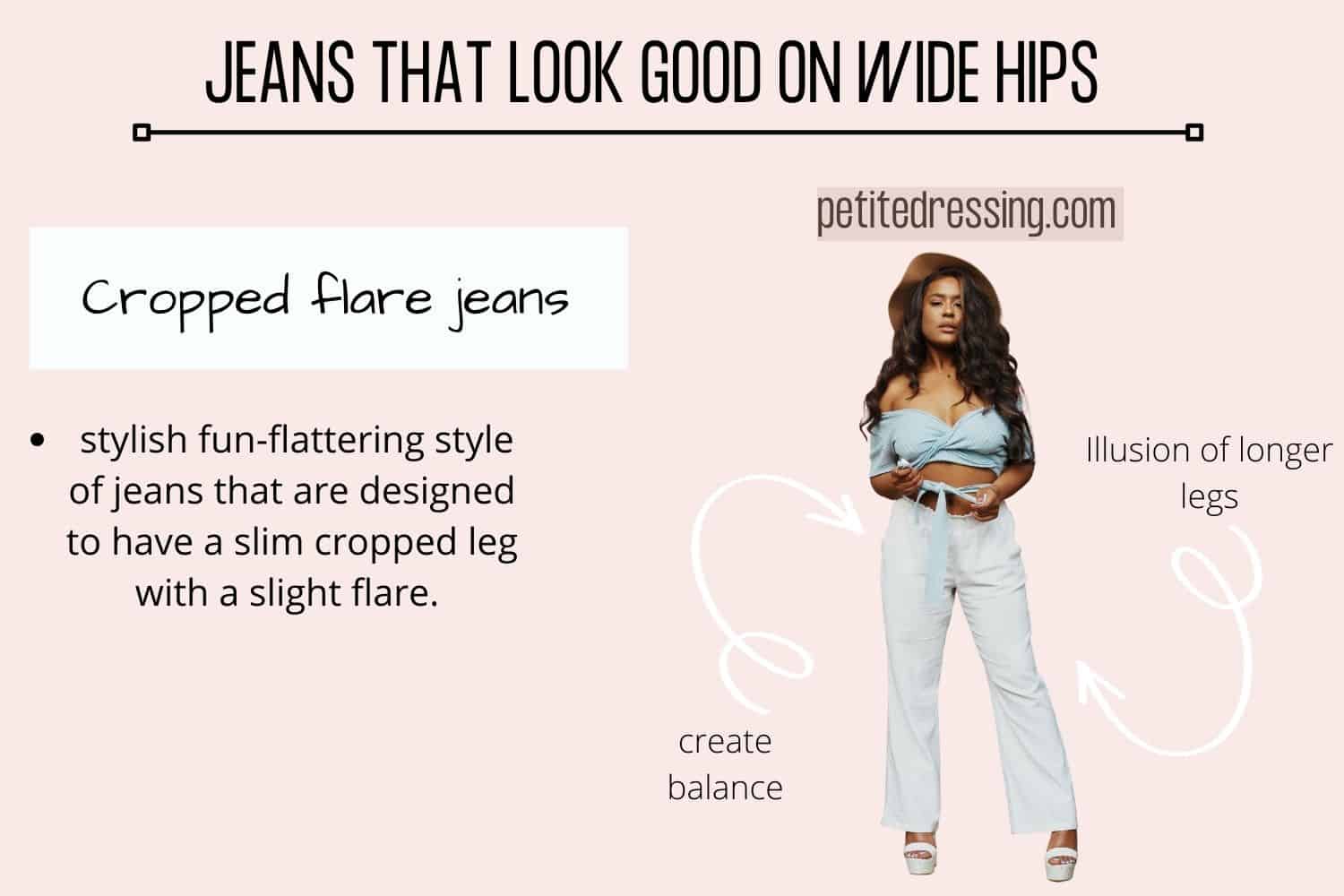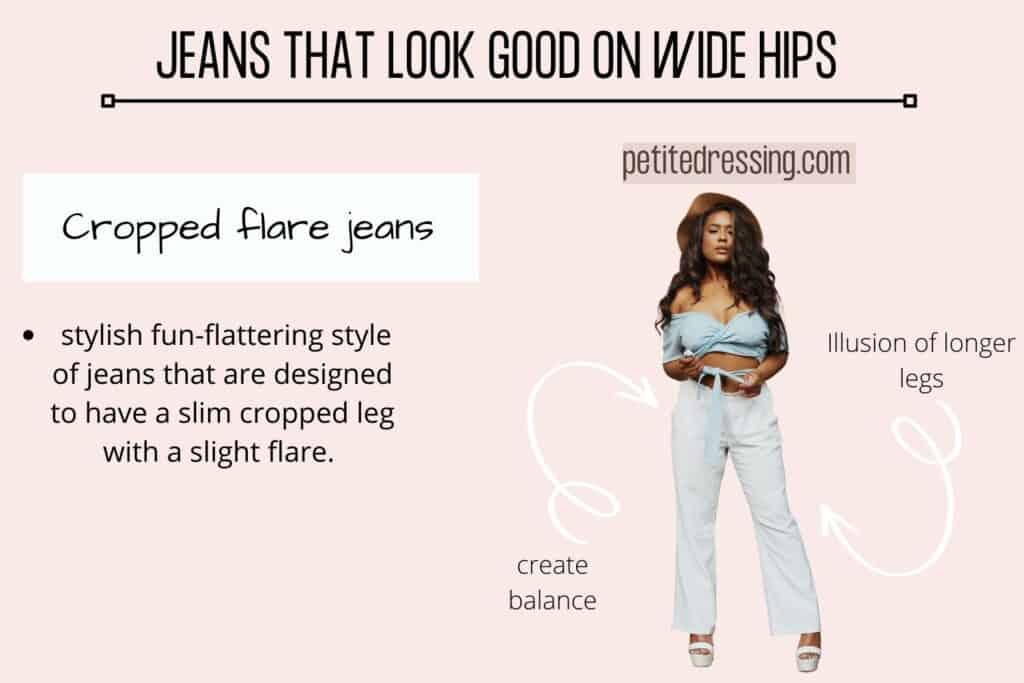 The cropped flare jeans are a stylish fun-flattering style of jeans that are designed to have a slim cropped leg with a slight flare. Though stylish, choose those that fall right on your ankle, and do not wear those that are too flare if you are to create some sort of balance for wide hips.
They can look less flattering on wide hips because of the crop design if not styled properly and to avoid that, choose cropped flare jeans that are the right fit for your body shape. Also, longer cropped flare jeans are slimmer with the perfect length designed to be just above the ankle.
For one with a wide hip to look fabulous in cropped flare jeans, then the proportions must be well balanced out so it is best to pair them with shorter tops because in this way you show off your waist and in turn give the illusion of longer legs to your body. The cropped-flare hem shows off your ankle and this gives your body a reference point that reduces the focus on the hips and thighs.
Wide leg jeans
Wide-leg jeans are designed to fit loosely in the legs and they do not run straight through the legs but are a more baggy design that is a lot more comfortable and can be styled in different ways. They are strong and durable and provide enough room for your wide hips and you do not have to bother about movement restrictions in them because of the comfort they effortlessly offer to your body figure.
To achieve better fitting wide-leg jeans for those wide hips, then the high waist pattern of wide-leg jeans is highly recommended to be part of your wardrobe staple.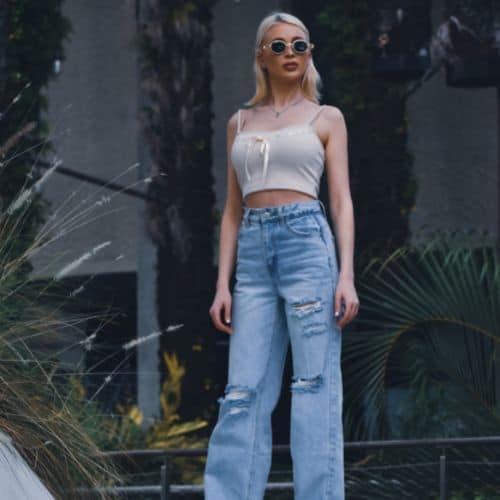 How do Wide-leg jeans work?
For wide hips, wide-leg jeans can be flattering and have the possibility to accentuate the waistline and hips.
They are made to slim and balance the hips for a streamlined look.
Wide-leg jeans can also make you look taller and choosing the right length for your body shape should not be ignored.
Paper bag jeans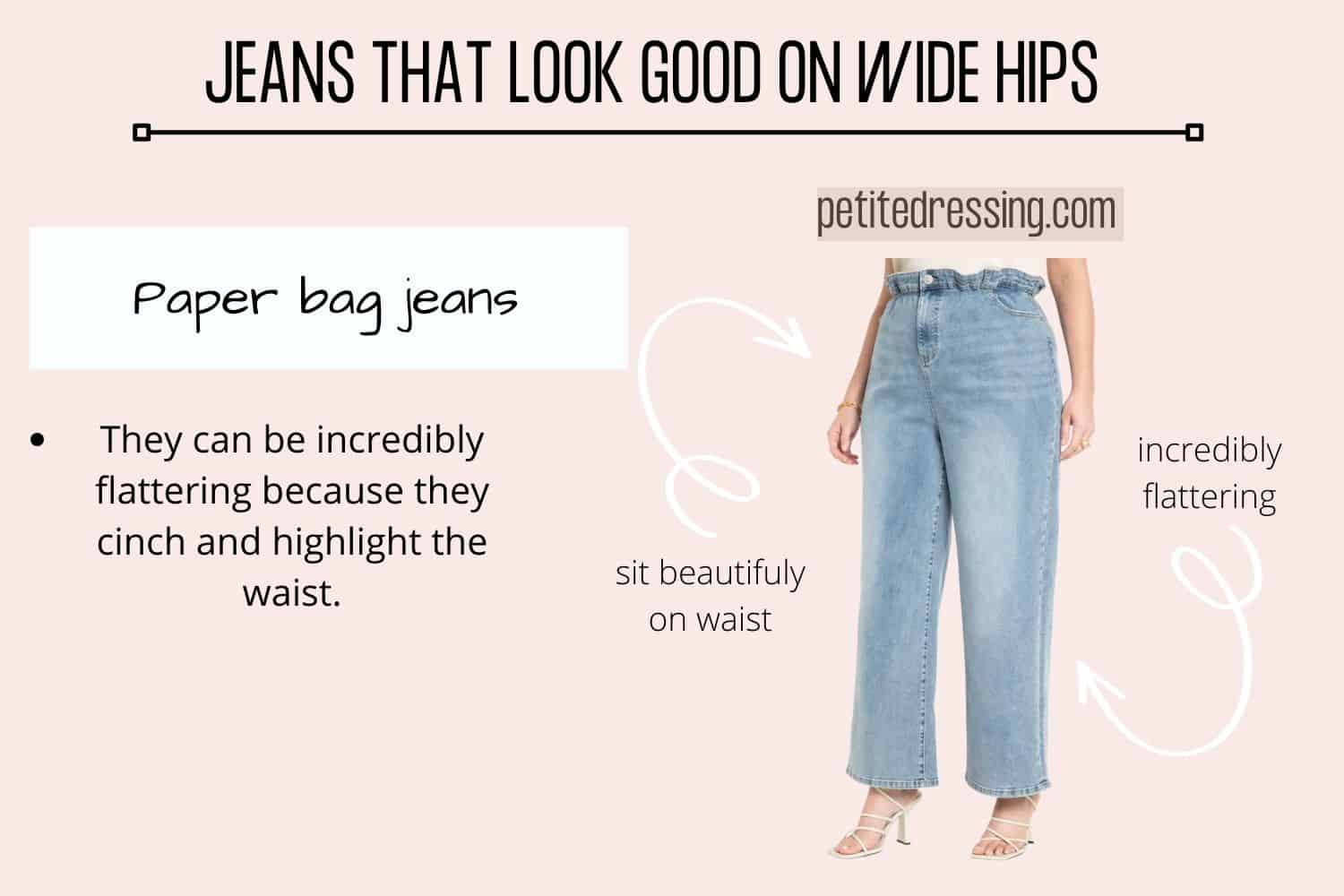 The paper bag jeans are designed to cinch at the waist with a tie or belt that offers an elegant structure and helps you create trendy looks for your wide hips. They can be incredibly flattering because they cinch and highlight the waist.
For every time non-skinny jean is mentioned, balancing is often highlighted and as such you should make sure you balance out the volume of the paper bag jeans with a top that is not too voluminous.
Paper bag jeans are structured to sit beautifully on the waist of one with wide hips because they are uniquely designed to fit such a body shape. Also, the length of the paper bag trouser should be put into consideration depending on the height of the person wearing them.
High waisted jeans
Nothing replaces the importance of the high waist on jeans, especially those that were designed for one with wide hips because the high waist jeans are structured to sit above the waist. High-waisted jeans are the very stunning choice of jeans that give a well-balanced silhouette that makes them ultra-flattering for one with wide hips.
They remain a great choice of jeans for one with wide hips as they help define the hips and reduce the appearance of bulging parts in the waist region. They also give the body an even curvier shape making them a wardrobe essential if you have a wide hip.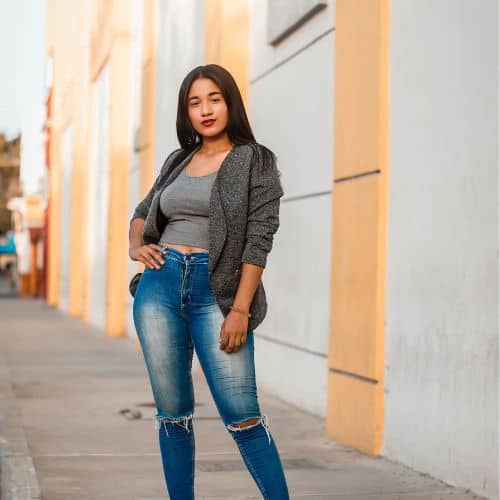 Why High-waisted jeans are the best for wide hips?
It is a classic style of jeans that offers comfort and draws attention away from the hips giving the illusion of a slender body.
High-waisted jeans like every other jean are best for you if they are in your perfect size and you should try to style them in a way that the high waist design is not hidden under the top to be paired with.
Mid-rise jeans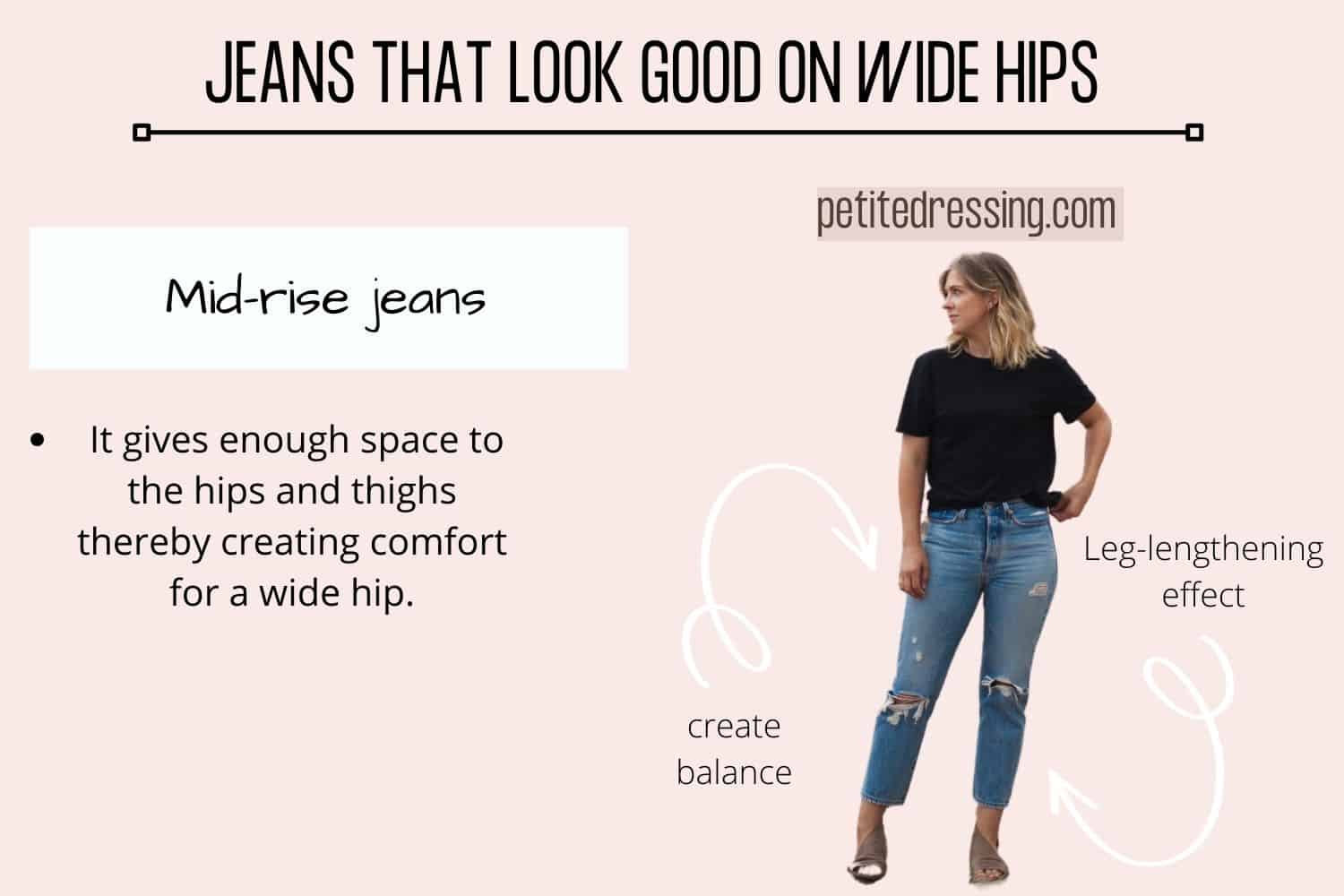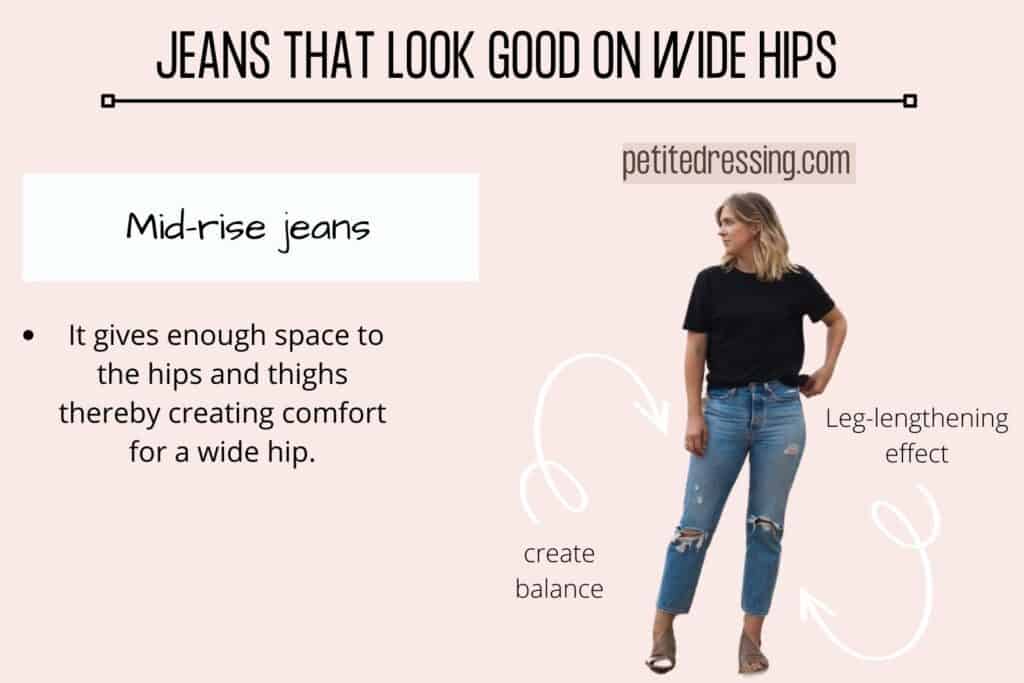 If you are not going for the high waist jean then the mid-rise jean is highly recommended as a better replacement for a woman with a wide hip. It covers the lower stomach as the waist is designed to sit below the natural waist producing a flattering and leg-lengthening effect.
The mid-rise jean is a great choice of jeans for a woman with wide hips because of the balanced look it creates. It gives enough space to the hips and thighs thereby creating comfort for a wide hip.
Avoid wearing skinny jeans
Skinny jeans are stylish but are not a flattering choice for one with wide hips. They are tight fitting and a body-hugging jean design of jeans that further goes on to add volume to the wide hips because they can accentuate your curves giving it a wider look instead of the intended slimming effect.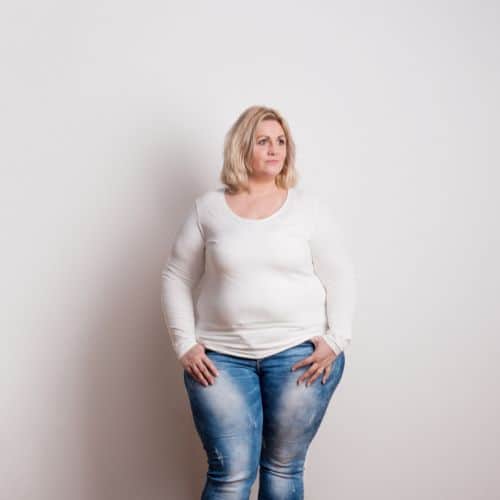 Why you should avoid skinny jeans?
Skinny jeans as the name imply, stick to the body, thereby reducing the comfort that your body desires to move properly.
They are undoubtedly stylish but would not give the hips some elegance and are therefore not recommended.
Avoid low-waist jeans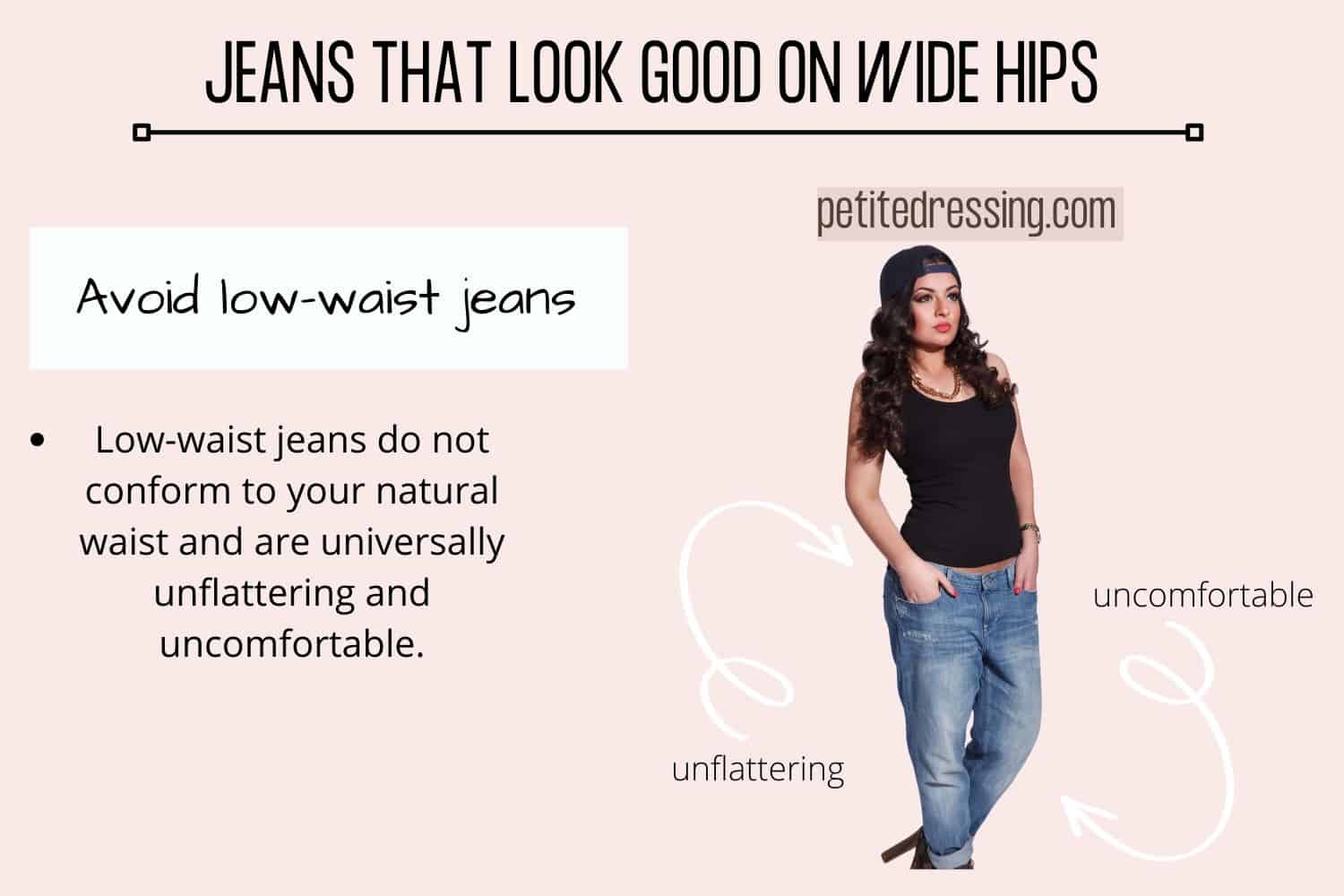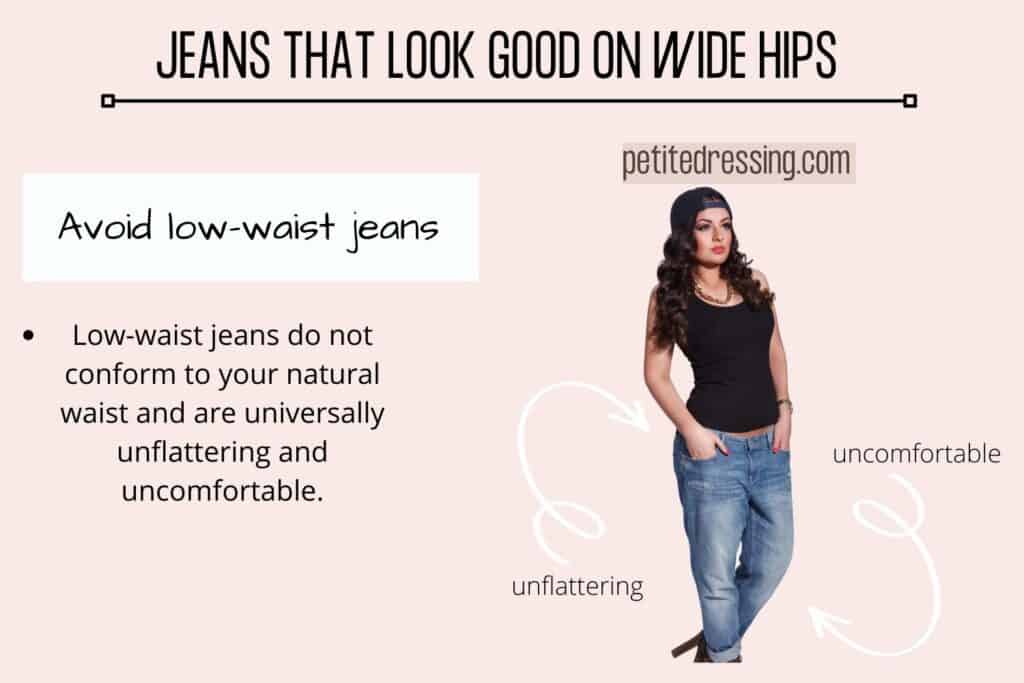 Low-waist jeans do not conform to your natural waist and are universally unflattering and uncomfortable.
The main reason is low-waist jeans that fit right at the waist would end up pushing extra skin out causing bumps at the waist area.
The low-waist jeans could be more uncomfortable if they are skinny and should be sidelined out of your wardrobe if you have wide hips.
Avoid light-colored jeans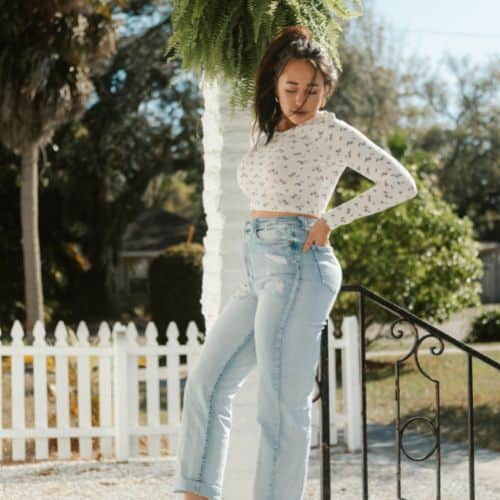 Why you should avoid light-colored jeans?
The choice of color on jeans should not be ignored at any given point.
If you intend to give your hips a visual balance that would create a slimming effect, make sure you stick to dark washes instead of choosing light-colored washes.
Avoid too detailed jeans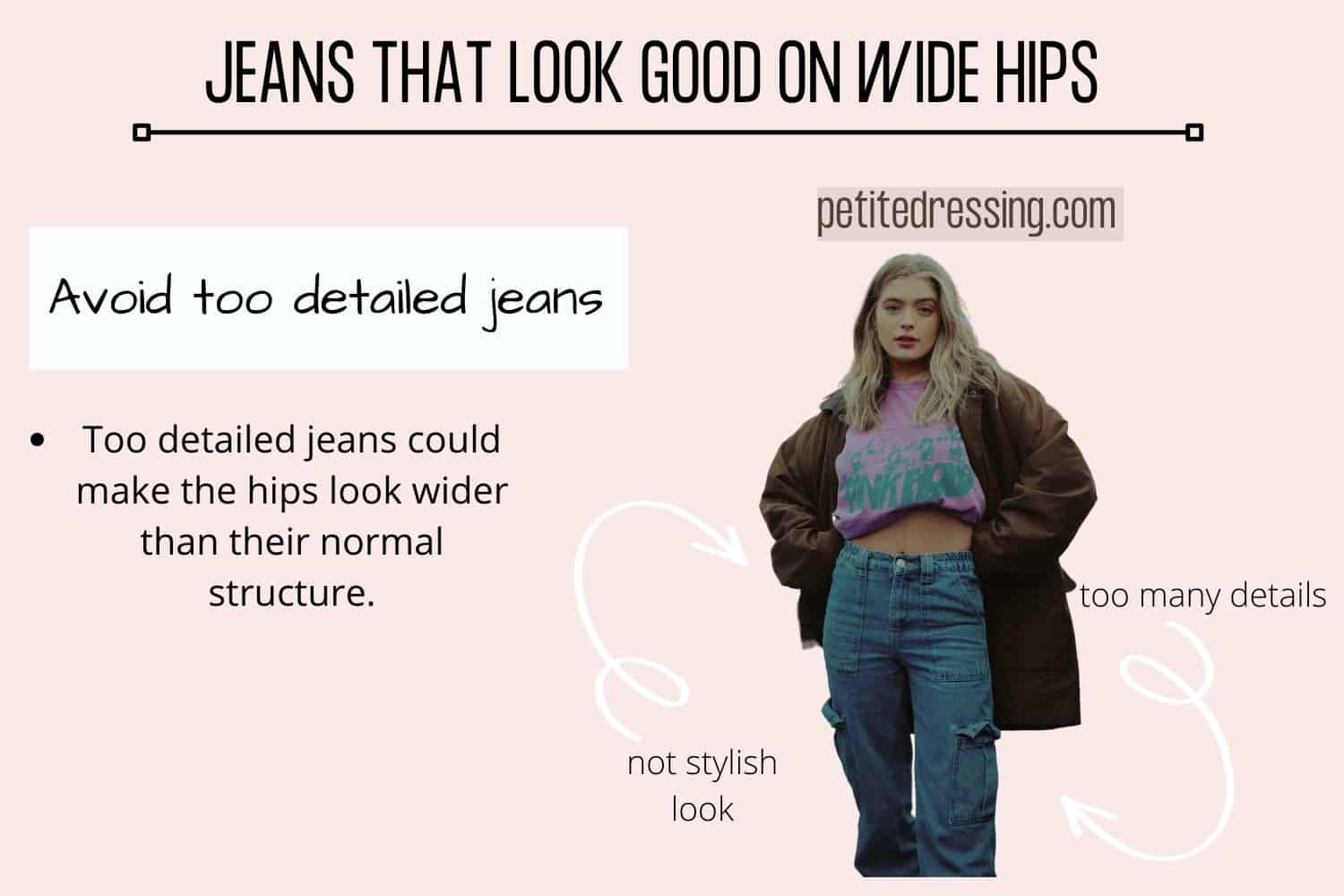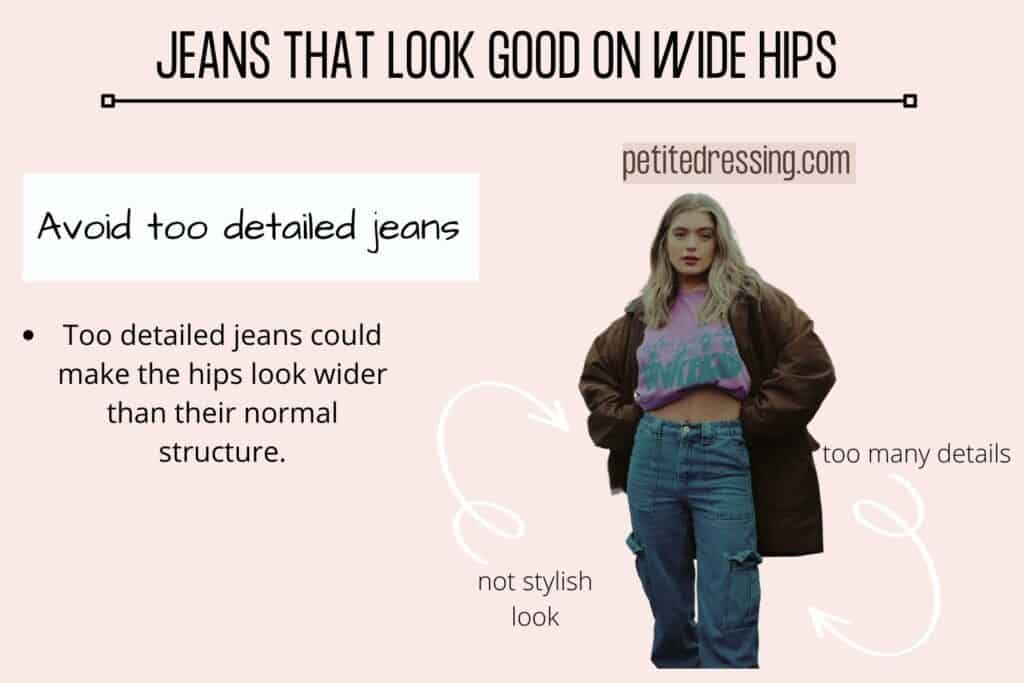 Too detailed jeans could make the hips look wider than their normal structure. Too many details on jeans are never fanciful nor flattering and do not give the desired stylish look that the jeans are meant to give to the body figure.
Choose jeans that have minimal details like back pockets, as these sorts of detail, can stay flattering on you, especially on your butt.