Taurus women are known to be down to earth, loyal and very dependable. They are also known to be highly patient and pragmatic, and will often stand out because of just how responsible they are when it comes to carrying out their different tasks. Since they often like engaging in tasks such as gardening, cooking and things that involve working with their hands, highly functional pieces are indispensable for the wardrobe of a Taurus woman. In the meantime, Taurus women also have a great taste for the finer things in life, known for enjoying designer labels and all things high quality and beautiful.
Famous Taurus celebrities and style
Taurus women like to make a statement with their daily looks. They are known to be very fashion-forward, often choosing to wear very high-quality pieces. That said, they like to be comfortable which is why their pieces are always so functional. They are generally elegant, and have great taste in clothes and everything else. Some examples of Taurus women include: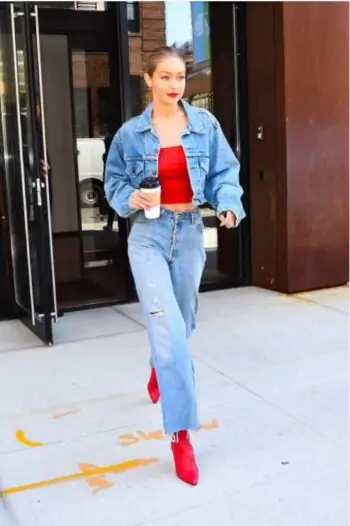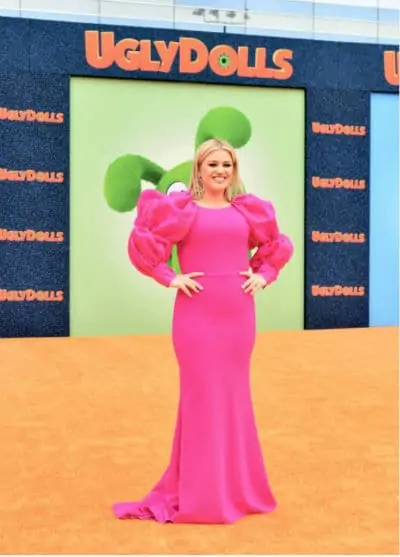 Miranda Kerr, a former Victoria's Secret model who is known to be very stylish. Her outfits often compliment her beauty and she is most certainly an independent lady
Gigi Hadid, who's also a model that often stands out for her great model-off-duty looks
Kelly Clarkson, known for her beautiful voice and confidence. She is also a TV show host
Jessica Alba, the beautiful actress, and mother who also runs her own business selling organic products
Tina Fey, the former Saturday Night Live comedian who is simply a sweetheart with a kind of simple beauty that warms the hearts of her fans
Best Outfits for Taurus women
Here are some great outfits that would look amazing on a Taurus woman:
A midi dress outfit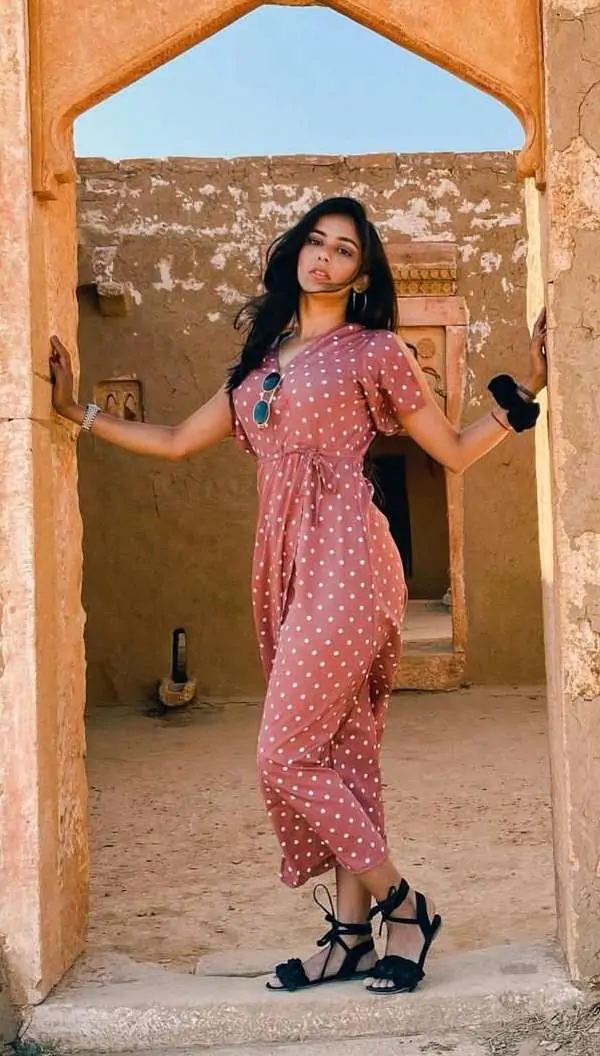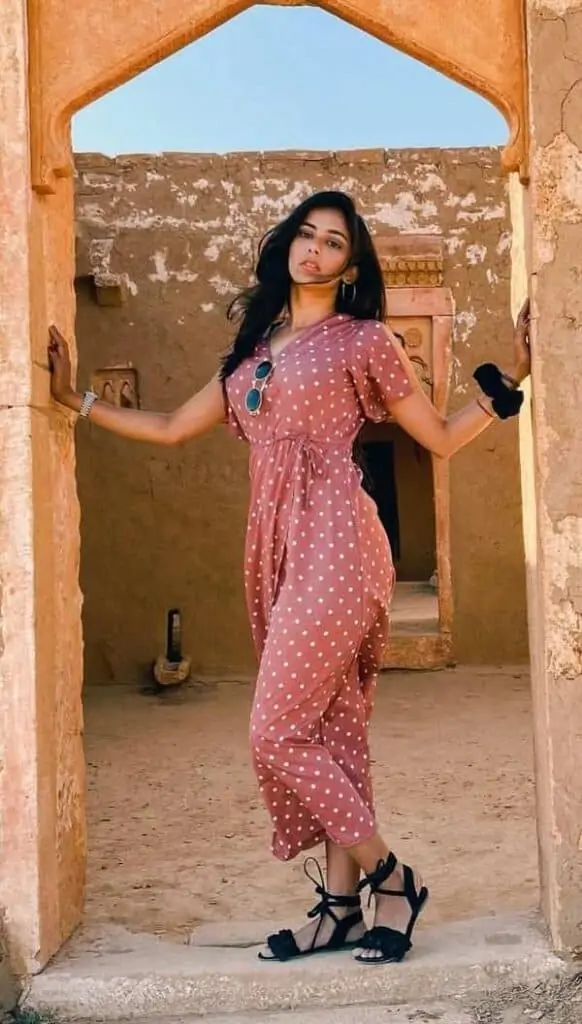 Midi dresses are ever so classy, just like the Taurus women who are modest and elegant at the same time.
While midi length have most of your body covered up, you can get them in several trendy designs that are so fashion-forward. This is why a Taurus woman, being so up-to-date with fashion, would look great in a midi dress outfit, whether printed or plain. They also come in different fabrics that allow you to choose the most functional one for you.
Swati (above) styled her polka dot midi dress with a pair of lace-up sandals then went for simple accessories. You can choose your midi dresses in a variety of styles from off-shoulder to cold-shoulder ones, barebacks to sweater dress styles.
It's the modesty of these dresses that make them so great for Taurus women as they always look classy.
A statement jumpsuit outfit
Jumpsuits are really flattering, as long as you pick the right fit, but a statement one is even better for a Taurus woman. It exudes both class and confidence.
Jumpsuits are easy to wear, especially because they are a one-piece. You don't need to worry too much about how to style them, since they are automatically dressy.
Picking fabrics such as velvet or tweed will give you such a high fashion look.
A knitted matching set outfit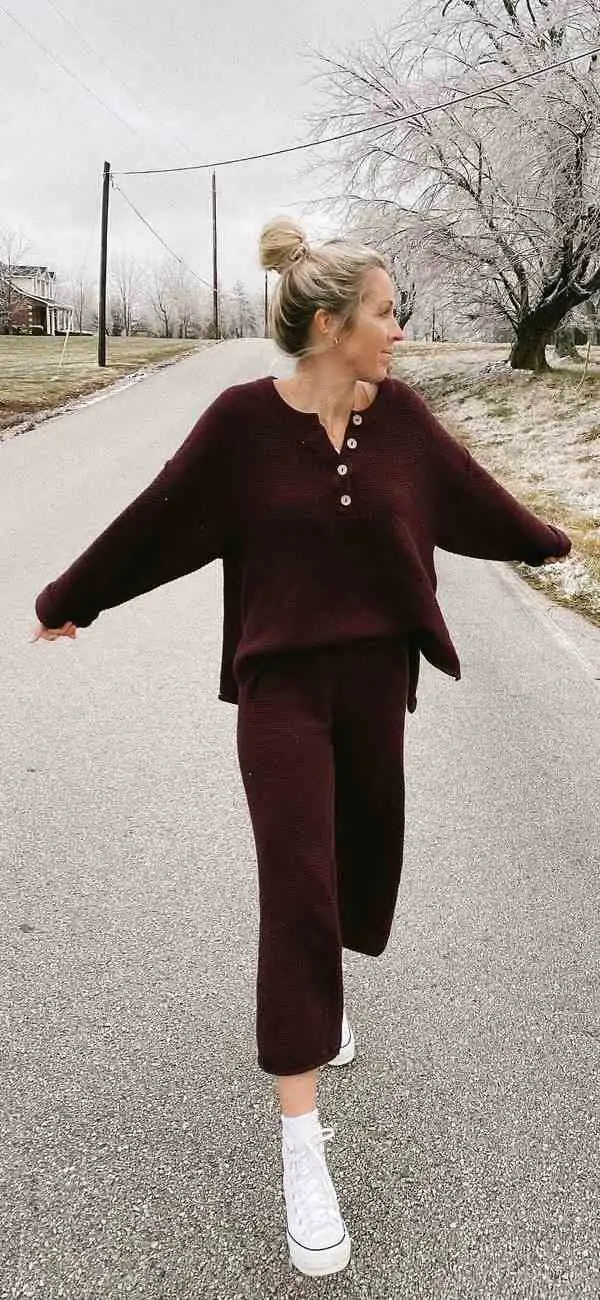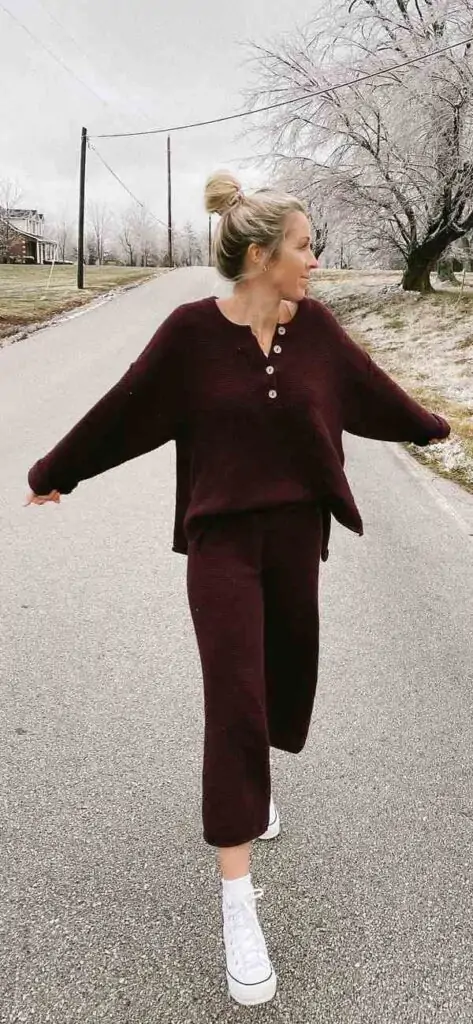 We did mention that a Taurus girl likes to be functional and comfortable, which is why a knitted matching set would make for a great outfit. Whether you pick a knitted skirt or pants set in colder weather, you will look stylish but will also stay warm.
Callie (above) looks casual chic in her burgundy knit matching set which she styled with a pair of comfortable sneakers. Neutral colors are great for such matching sets.
A wide-leg pants outfit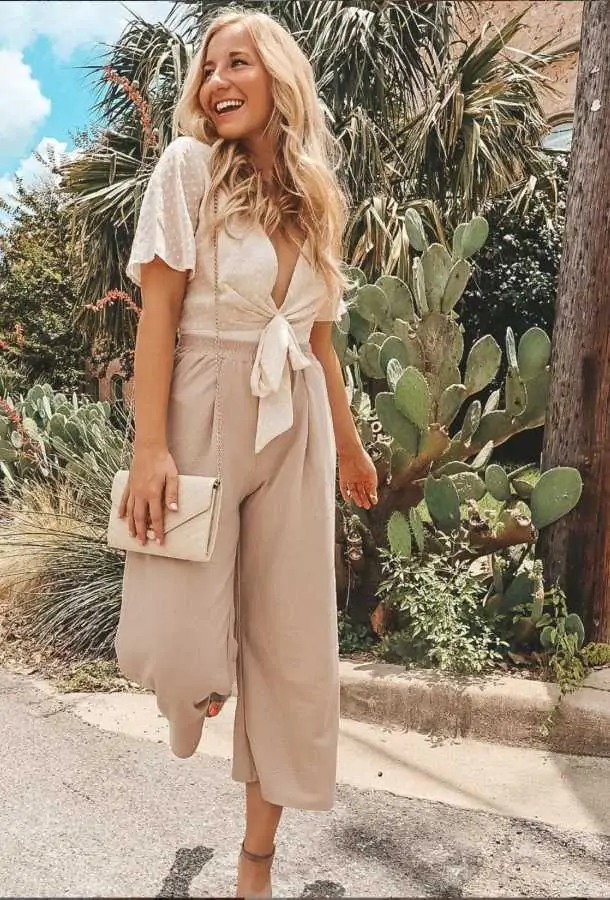 Wide-leg pants are great for Taurus girls because they are comfortable, obviously since they don't cling to your legs. However, wide-leg pants are also very in-style and are versatile enough to be worn to work, casually and even in dressier ways to different events. They come in different lengths but a full wide-leg pair of pants would look best on a Taurus woman. Wearing it with a more fitted top or shirt will give you a cleaner look. Darker and neutral colors make them classier.
The top compliments the wide-leg pants creating a chic outfit that will have any Taurus woman turning heads. It's definitely a statement outfit combination.
A printed kimono outfit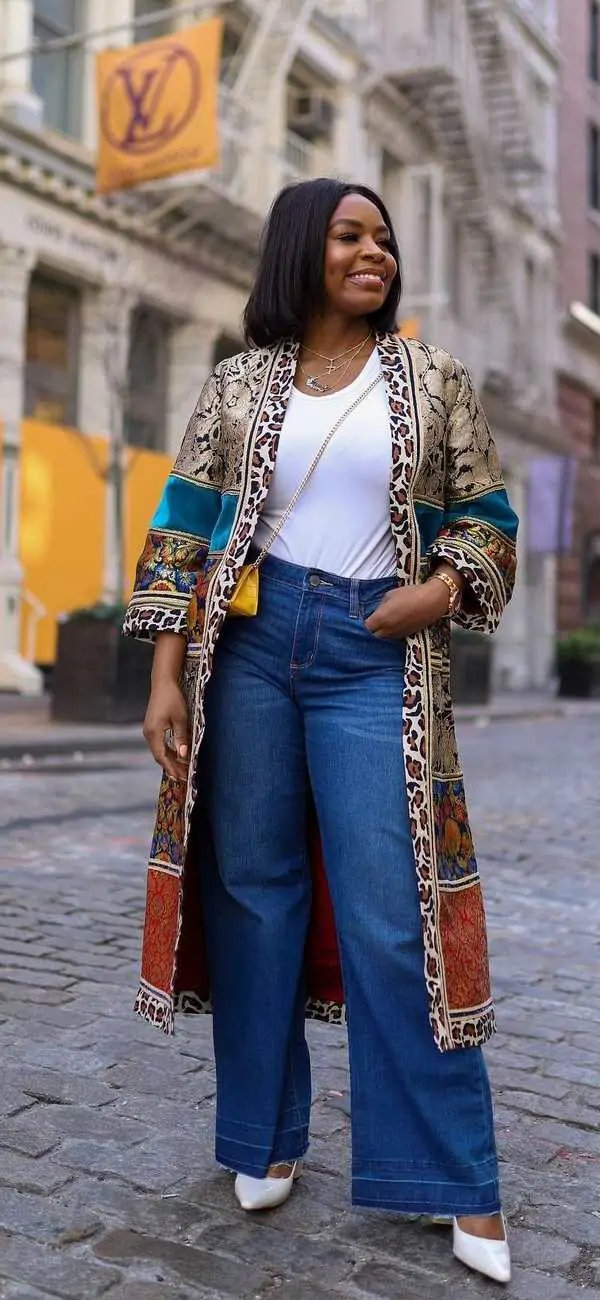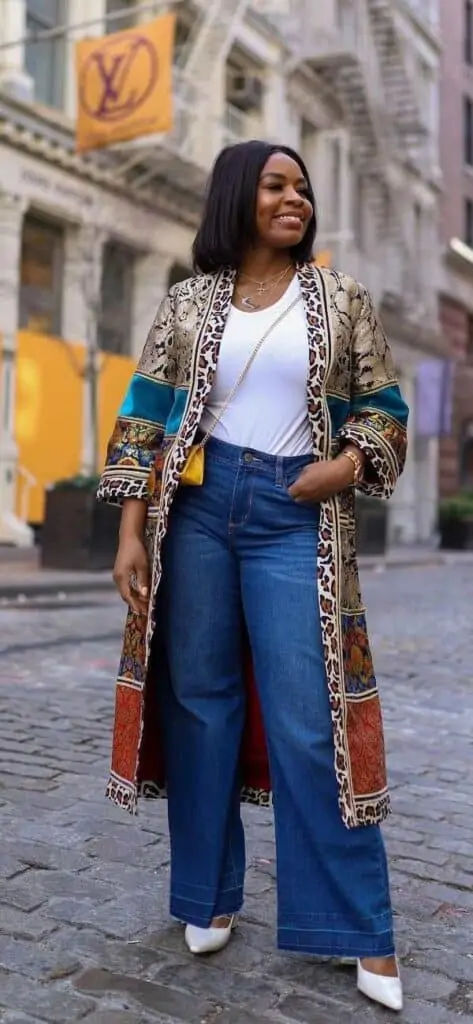 Kimonos are great pieces that make an outfit more interesting. While you can get a plain one, a printed one would be great for a Taurus woman. This is because while it's comfortable especially in warm weather, a printed kimono is quite the showstopper.
You can wear a pair of jeans with a plain white top, and then threw a leopard print kimono over the outfit. Go for a pair of comfortable open shoes. Prints such as florals are great, but powerful ones such as leopard print bring out the confidence of a Taurus woman.
Remember, kimonos also hide any parts of your body that you might not be particularly proud of.
A flared jeans outfit
While a pair of jeans is ever so comfortable, you still want to look stylish in one. Most women prefer the skinny type of jeans, but a pair of flared jeans would work great for a Taurus woman.
While they were so popular back in the 80s, they have made their way back into the hearts of fashion lovers today.
Keeley (above) styled her flared jeans with a black turtleneck, some simple black shoes and a coat. Since you want the jeans to be the focus of your outfit, wearing them with simpler pieces is best. It's a casual look but still a sophisticated one.
A suit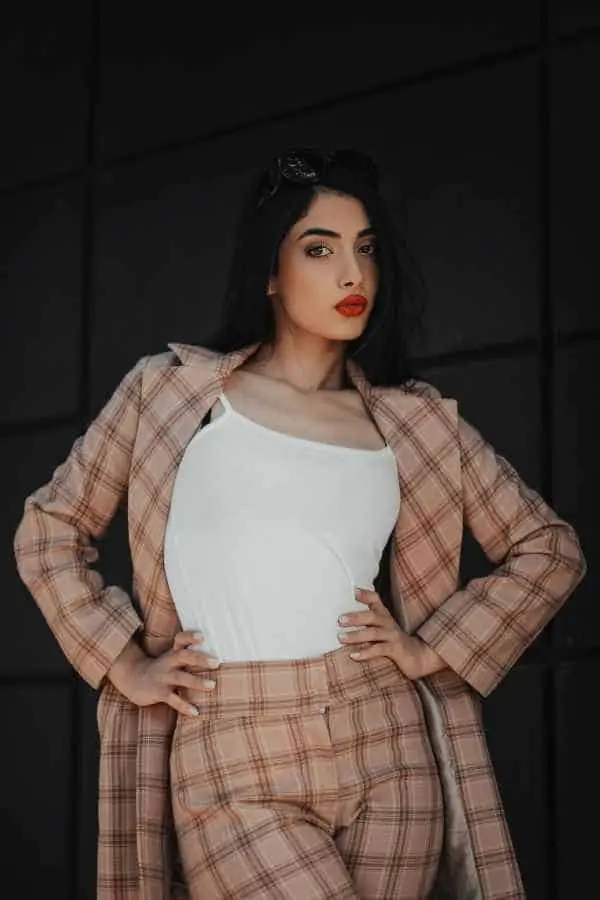 A suit always screams class and high fashion, but it also gives you a look that will make people trust you much faster. This is because a suit is ever smart, something that matches a Taurus woman's qualities. They come in different designs giving you a variety to pick from.
A pantsuit makes you look more professional. It's also great to choose a color that's easy on the eye.
A shirtdress outfit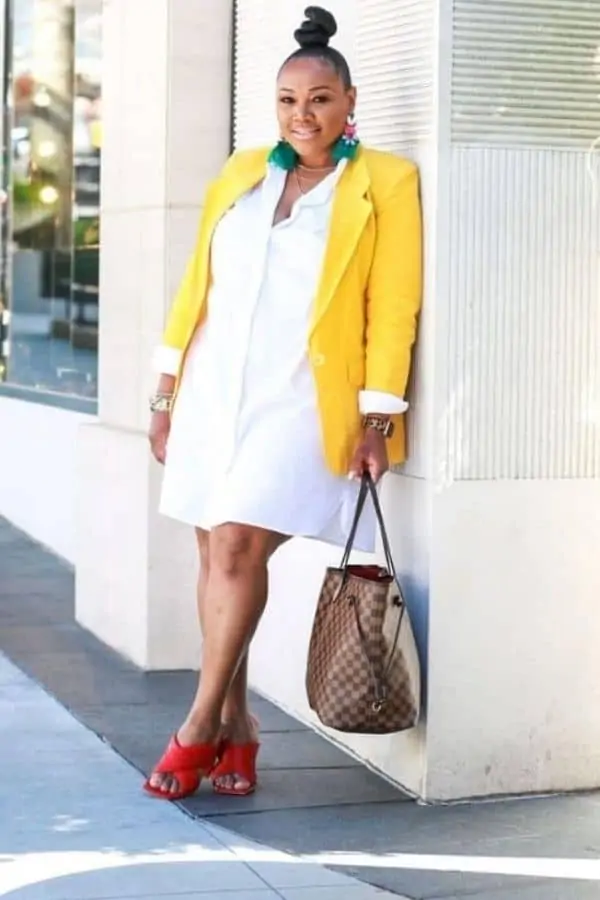 Shirtdresses always look smart just like a Taurus girl. A great way for a Taurus to go about wearing a shirtdress is the dressed up way.
Going for heels gives your outfit that elegant finish. A self-tie dress is great, but you could also add some contrast by tying a different color of belt.
Still on elegance, you might want to stick to subtle prints or just pick plain shirtdresses, if you're a Taurus girl aiming to bring out your personality through your clothes.
A mom jeans outfit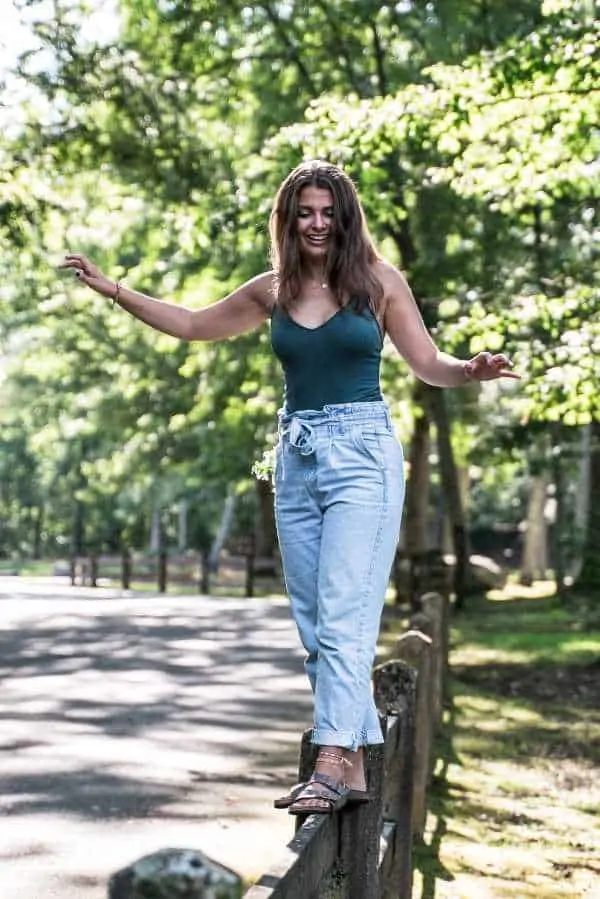 Taurus women such as Gigi Hadid are big fans of mom jeans, judging by the number of pictures taken of her wearing them. They make for great model-off-duty looks, but you don't have to be a supermodel to wear them. Any Taurus woman would look great in a mom jeans outfit, considering mom jeans come with a cinched waist and baggy legs. These pieces were the star back in the 90s but are still so stylish today.
You can finish the outfit with a pair of boots and rolled up her mom jeans. With mom jeans, you can pick a pair of sneakers or sandals instead. A coat makes the otherwise very casual look chicer and wearing ankle boots makes the outfit edgier.
A culottes outfit
Why settle for just a pair of ordinary cropped pants or a skirt when you can wear culottes? These pieces are so fashion-forward, a Taurus woman would love them. They are also versatile, wearable to work, on an errand-running day, a date or event. They can also look great for women of any age group.
Culottes allow you to wear statement tops, and outerwear.
As can be seen, your horoscopes or zodiac signs are tied to personalities that can be brought out through your clothing. These will bring out your inner confidence, make you stand out for the right reasons, and will make people want to associate with you more. They are elegant and classy whether casual or formal and with them, you can be sure that you will always be in style.