I'm 5'2 with a short torso, so I know the struggle is real when it comes to finding the right clothes for women like me. Through years of trial and error, I've noticed certain styles highlight my short torso, while other styles can "camouflage" it and make my body shape look more balanced overall.
In this article, I'll share with you everything I've learned on what styles you should NOT wear, and what are the better alternatives!
Styling Goal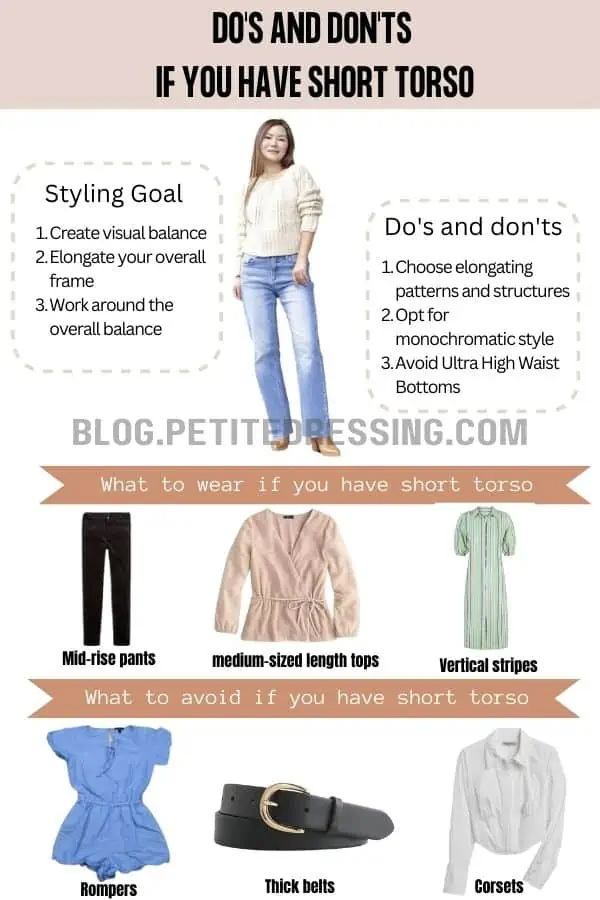 Choose elongating patterns and structures for your tops. May it be prints or seam lines, going for vertical patterns can help make your torso look longer.
Opt for monochromatic style pairings because this will create a continuous straight line that will elongate your overall frame.
Create visual balance in your upper and lower body by playing up with your proportions. Don't focus solely on elongating your torso but also work around the balance of your body frame overall.
Skinny Belts
One of the most common problems most of us ladies with short torsos share is the lack of waist definition. The reason behind the absence of our waist definition is pretty simple – well, there's simply not enough space for the curves on the sides of the waist to show up because of the shorter length of our torso.
With this said, it's of course quite natural that we will look for clothes and accessories that can bring us additional waist definition and this is where belts come into the scene. One huge mistake you can make with your short torso is to use skinny belts!
Skinny belts are a big no-no for us short ladies with short torsos, especially when you're using one that comes in a highly contrasting color with your ensemble. This is because the skinny belt will become the focal point of your look and therefore draw more unnecessary attention to your undefined waist and further emphasize your short torso.
Ultra High Waist Bottoms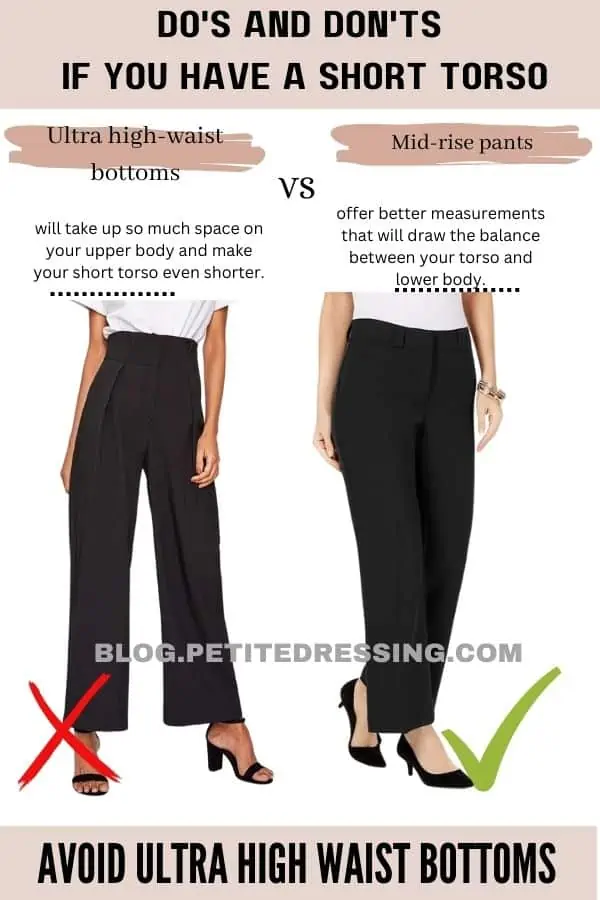 The aim of high-waist bottoms (most particularly jeans and trousers) is to make your legs appear longer. And while this is a good trick to make you look taller, this will compromise the length of your torso.
Ultra-high-waisted bottoms are basically those in which the waistband goes way past your belly button, some even almost reaching the midriff. This will take up so much space on your upper body and make your short torso even shorter.
Instead, you can go for mid-rise pants since they offer better measurements that will draw the balance between your torso and lower body.
Crop Tops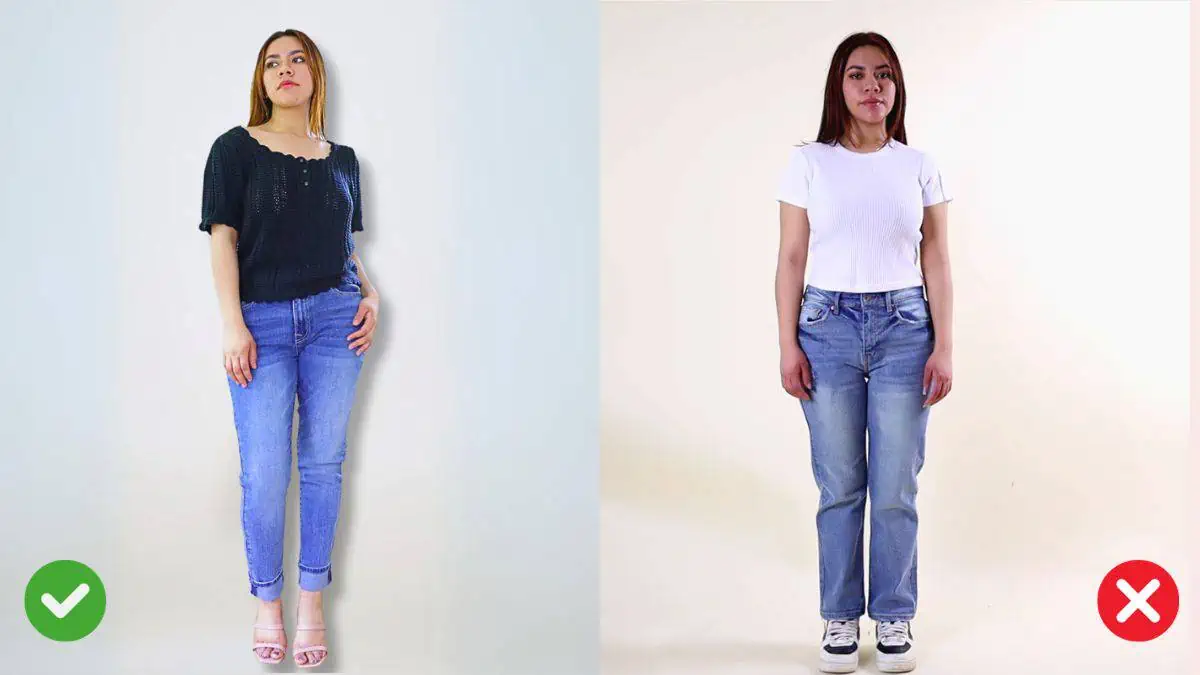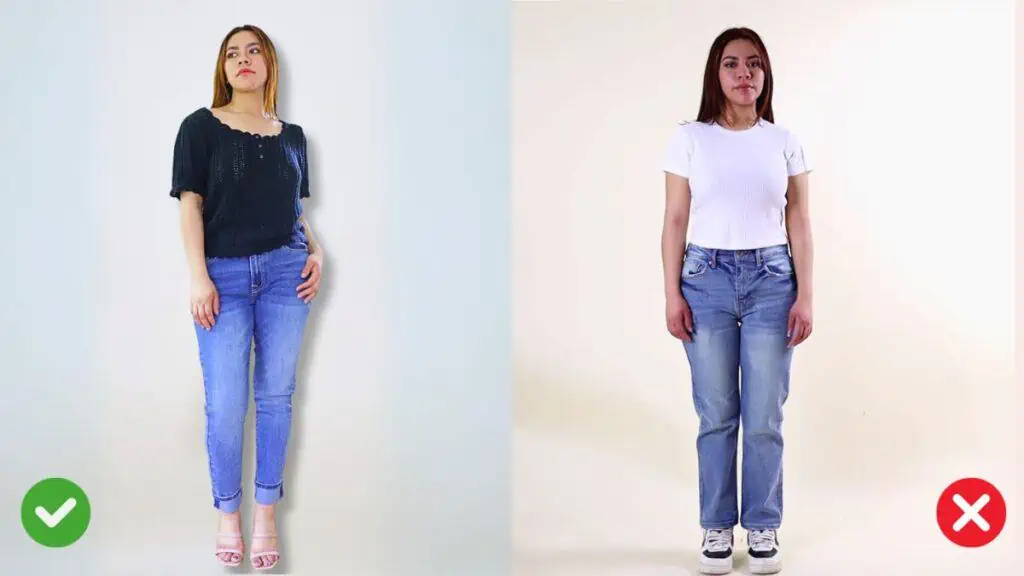 On top of being very trendy these days, crop tops are usually a go-to for petite women who wish to make their legs appear longer. However, if you have a short torso, crop tops will not look very flattering because they will make your upper body look shorter than your legs.
Your best alternative would be tops in medium-sized lengths. The ideal length would be just right at the level of your hip bone. Something longer than this may end up making your legs look shorter so you really need to be mindful when it comes to choosing the right length of top for your short torso.
Color-Contrasting Top and Bottom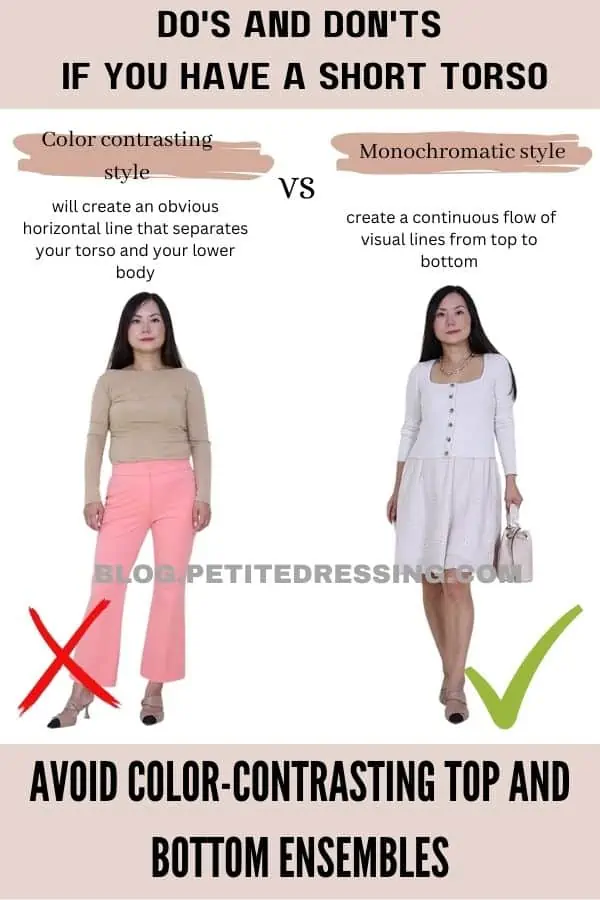 Generally, you'd like to avoid anything that will create an obvious horizontal line that separates your torso and your lower body. If the color of your top is too contrasting with your pants, skirt, or shorts, it will only make your short torso much easier to distinguish.
The best option is to dress monochromatically in order to create a continuous flow of visual lines from top to bottom. But this doesn't mean you can't be a bit adventurous with your color options!
If you'd like your ensemble to feature more colors, you can definitely do so! Just go for colors that belong in the same color palette. You can also go for colorful vertical prints that aren't too contrasting and distracting to look at.
Paper Bag Bottoms
As you browse your favorite online fashion stores, you may feel the urge to add these trendy paper bag shorts to your cart! There's no doubt that they are cute and trendy, not to mention comfy as well because they usually come in elastic waistbands – but unfortunately, you wouldn't want them anywhere near your short torso.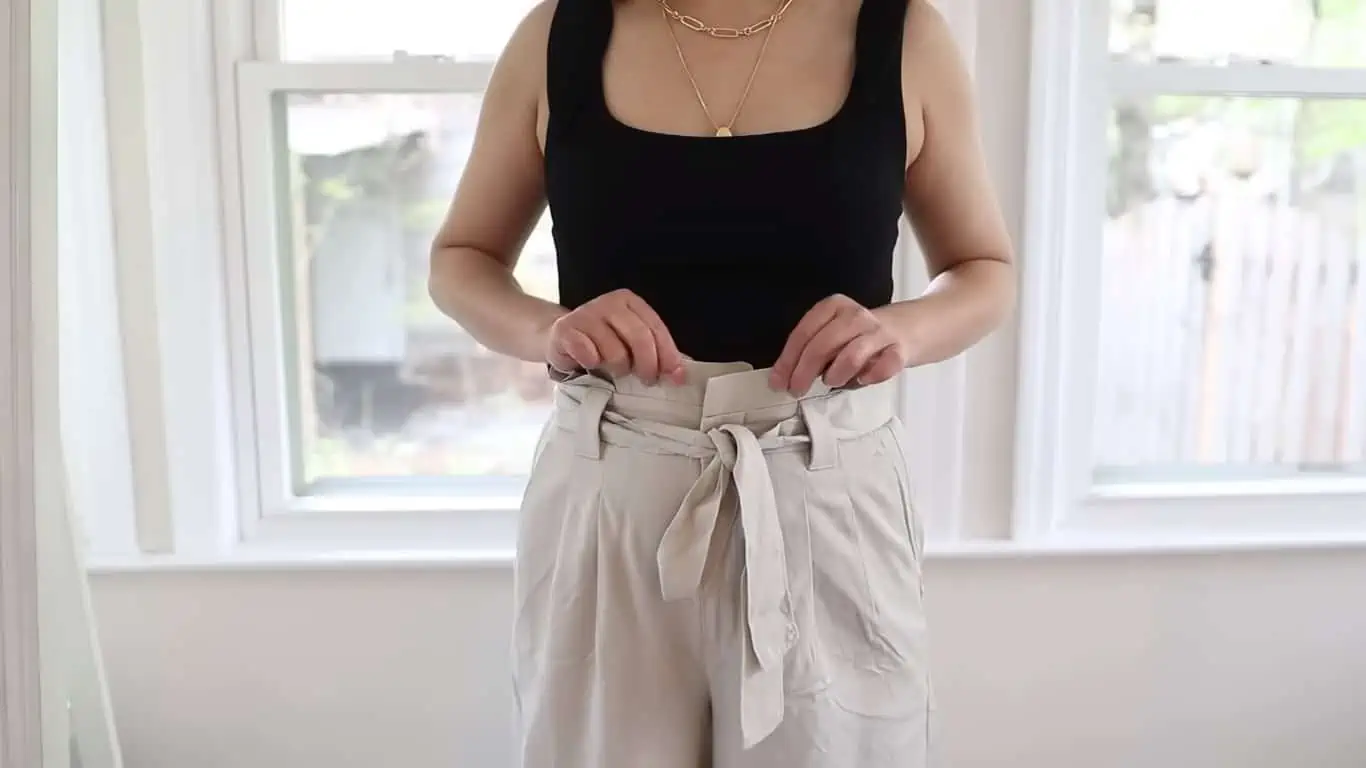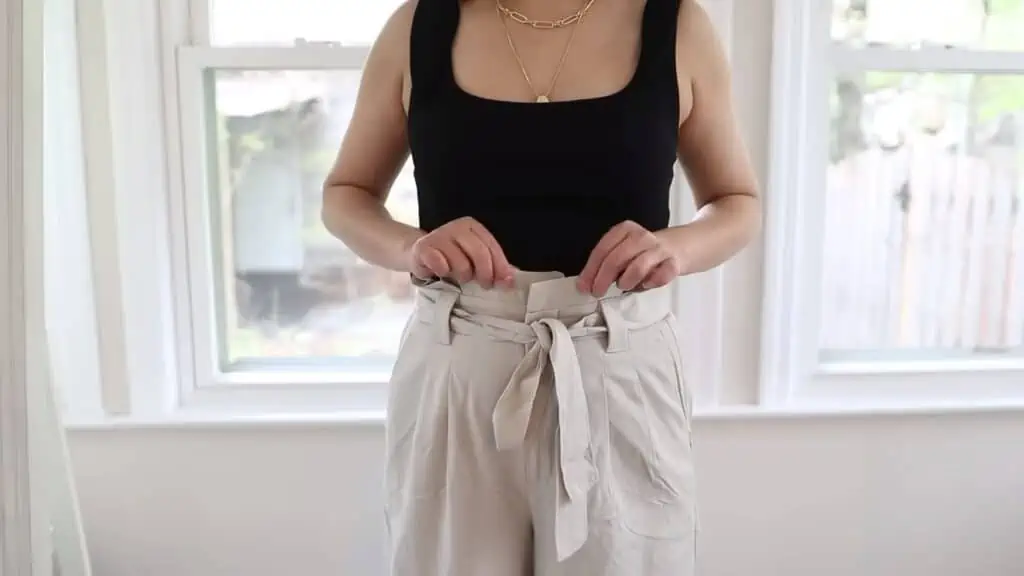 Paper bag bottoms typically come in high-rise styles, but they are actually even higher than the usual high-rise bottoms because of the extra fabric they have in the waistband. As a result, paper bag bottoms occupy so much space in your torso, probably even almost at the level of your rib cage and this will obviously make your torso look so cramped and disproportionate.
This gets even more unflattering if you're someone who has a big bust because the ultra high-rise effect of paper bag bottoms will completely put your waist out of the picture. So instead of going for this style, it's much better to opt for mid-rise bottoms or those with very minimal waist details.
Wide Belts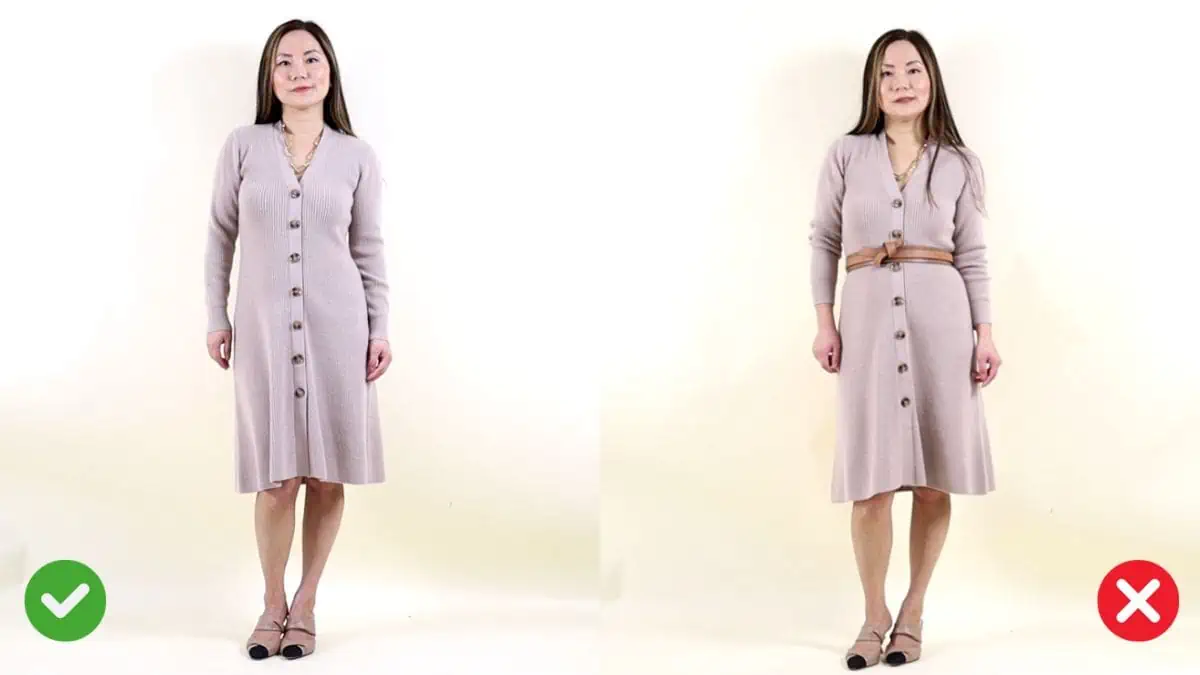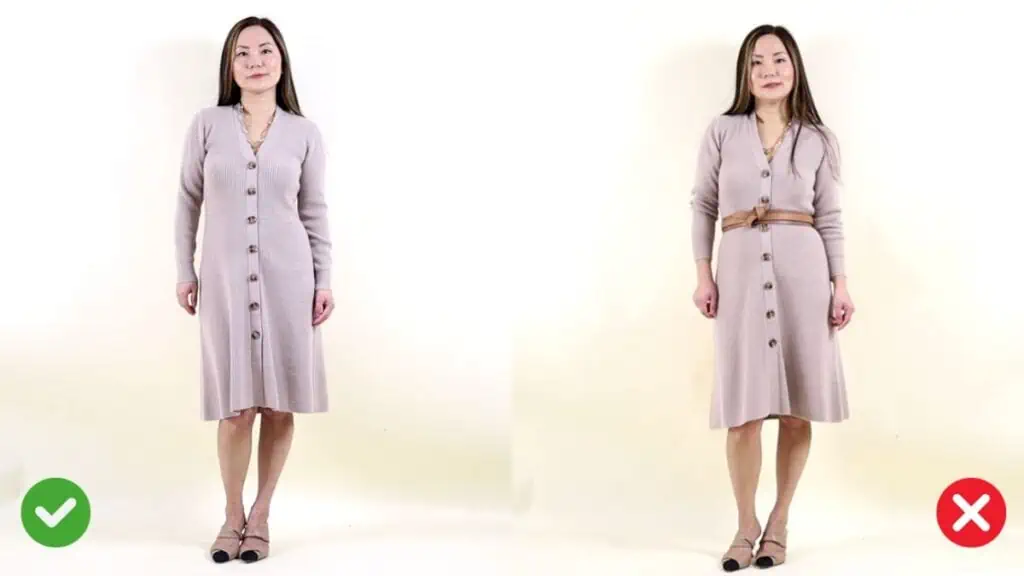 This is another way to draw a very distinguishable horizontal line separating your torso from your lower body. Thick or wide belts tend to draw more attention and so instead of taking the eyes away from your short torso, the visual effect of the belt will only make it more obvious.
Wide or thick belts, especially if they are in vibrant and contrasting colors, can break the vertical straight line that lengthens your frame from top to bottom. This is why you should avoid wide belts, in general, to prevent making your short torso look more apparent.
Corset Style Tops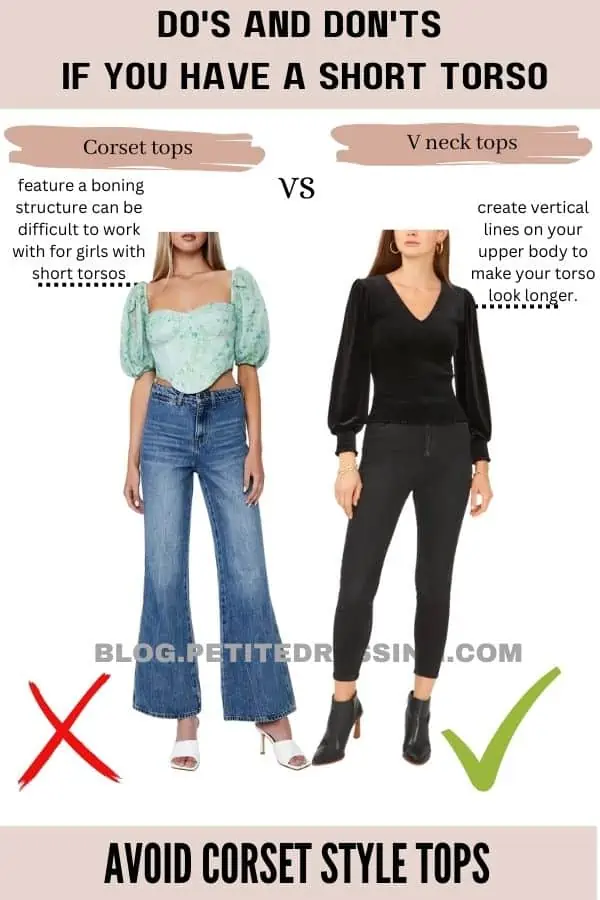 The structure of corset tops tends to be stiffly shaped and when it so happens that the corset is actually a tad longer than your actual torso, it may look uneven and unflattering. In addition to this, it may also feel uncomfortable since your short torso would ideally want more space.
Corsets and other types of tops that feature a boning structure can be difficult to work with for girls with short torsos. This is because it doesn't leave much room up and down so the part of the waistline where it hits can look very awkward.
But if you really like its shape and design and still badly want to give it a try, you still have the option to find ones that are designed for petite body shapes. While not all petite women have short torsos, you may still be able to find corsets that come in shorter measurements lengthwise.
Boat Neck Tops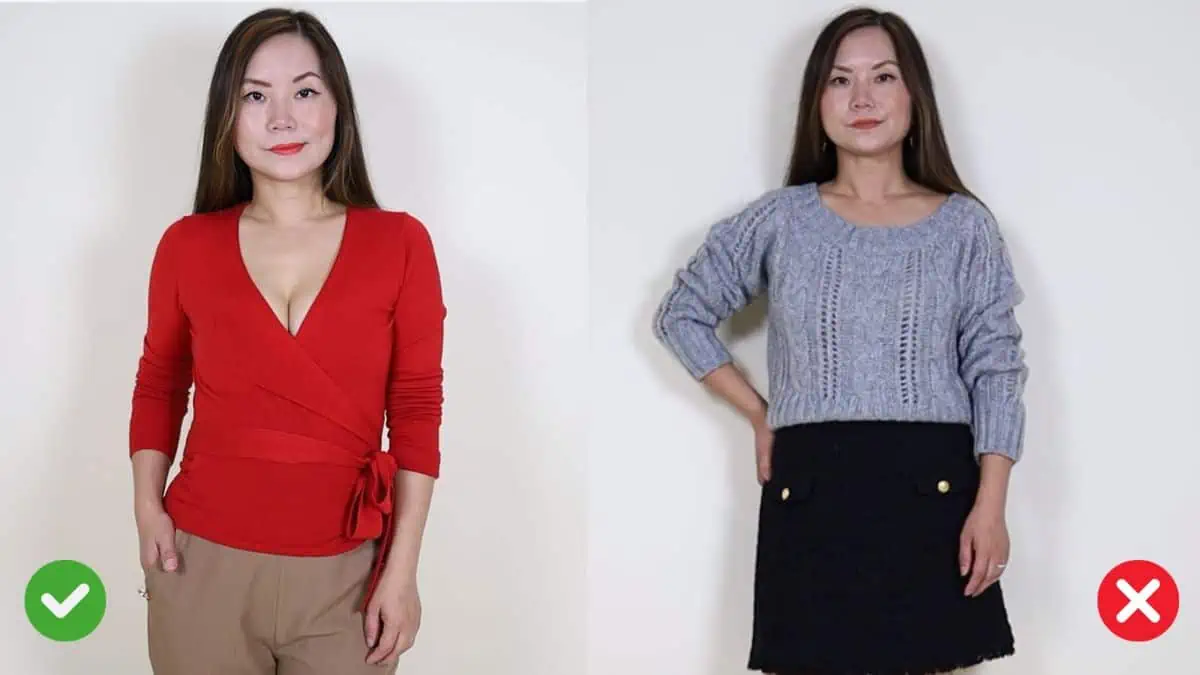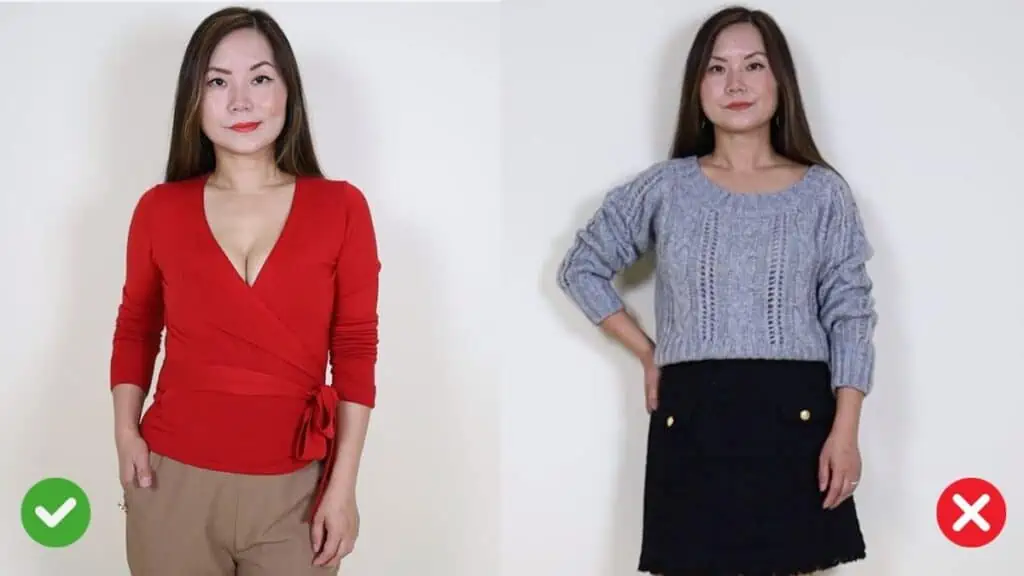 Boat neck, which is also known as the Sabrina neckline, draws a horizontal line on your shoulders which breaks the visual line on your upper body (neck to hip bone). This doesn't only highlight your short torso but makes it look even shorter.
The wide horizontal opening that goes from one point of the shoulder to another creates a shorter distance between your neck and waistline. If you're wearing a boat neck top with a defined waistline, this can even highlight your short waist and therefore make your overall look quite imbalanced.
Avoid Deep V Neck
Lower necklines like the deep V are basically very flattering for almost every body shape out there because of how their cut naturally elongates your overall figure.
However, for women with a short torso, there's one V-neck style that I would consider an exception in the list of "style must-haves" and that would be deep V-necks. It's because most of the time, deep V-neck tops or dresses tend to fall too low on the decolletage because your torso is short and this is something that I have personally noticed on myself as well.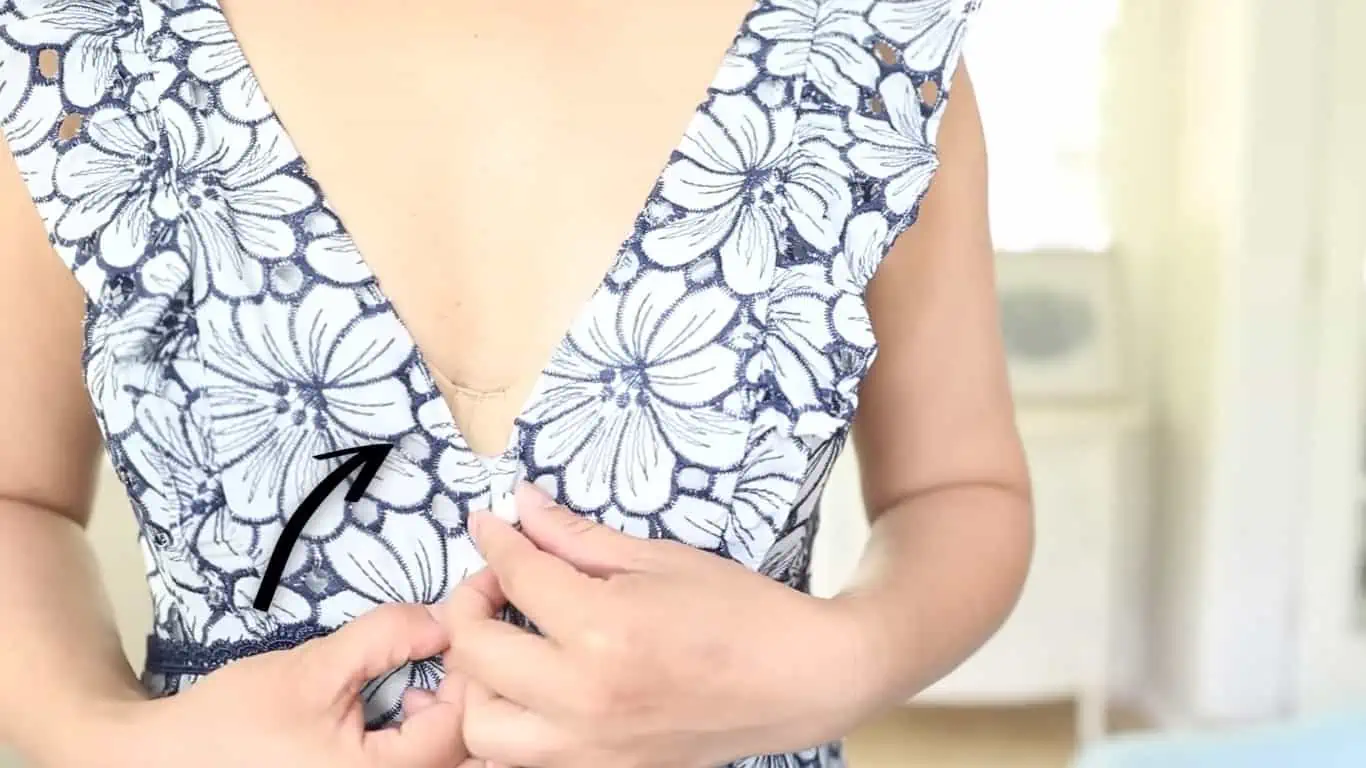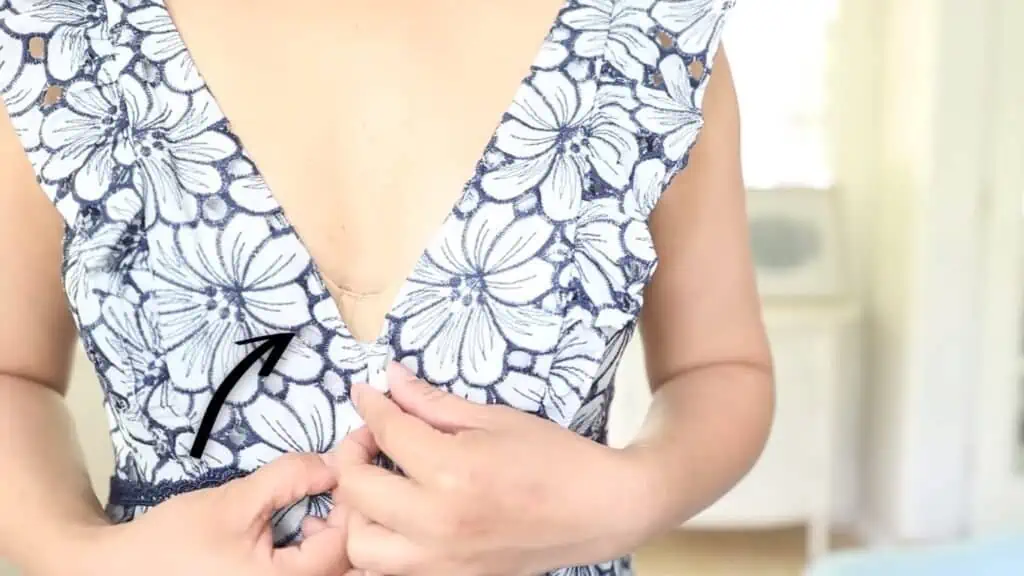 Having a short torso just simply doesn't work too well with deep V necklines because of the awkward look that always occurs right at the center of your chest area. Because the deep V neck looks lower in short torsos, they tend to awkwardly expose a part of your bra at the center and are also more prone to an unflattering crease or drape of fabric right on top of the bust line.
Rompers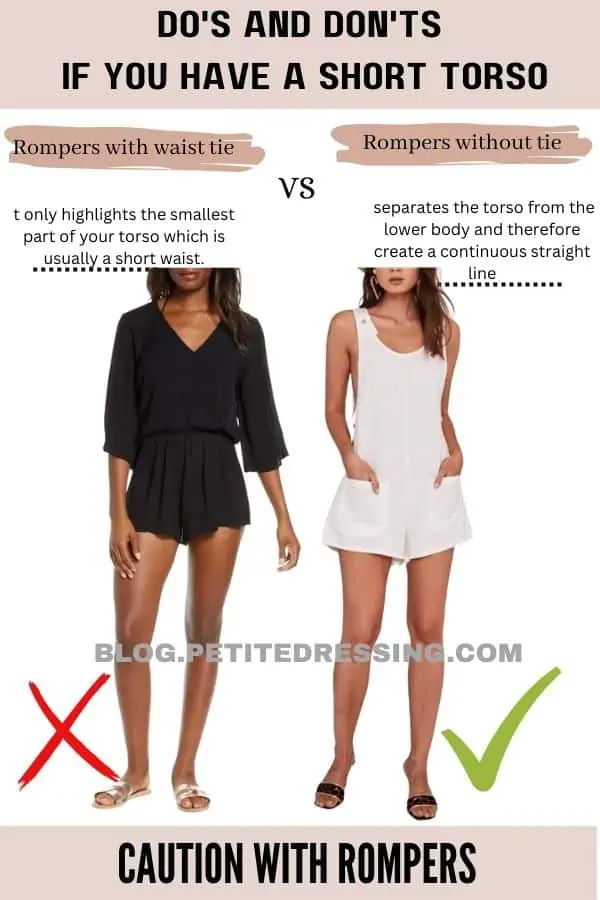 Rompers will always be trendy so it's normal to feel the need to have them in your wardrobe. However, rompers are generally not really meant for women with short torsos because of where the waistline is usually placed.
The waist tie or waist elastic usually falls on the hip bone for women with short torsos and this can make the lower part of the romper look awkward. When this happens, it only highlights the smallest part of your torso which is usually a short waist.
But then, wearing rompers isn't always a bad idea for girls with short torsos. What you need to do is to consider the ones that don't have a waist tie or waist elastic.
Rompers without this detail loosen up the invisible horizontal line that separates the torso from the lower body and therefore create a continuous straight line. Opting for the right length and design pattern can even help you look taller and leaner.
Cropped Boxy Jackets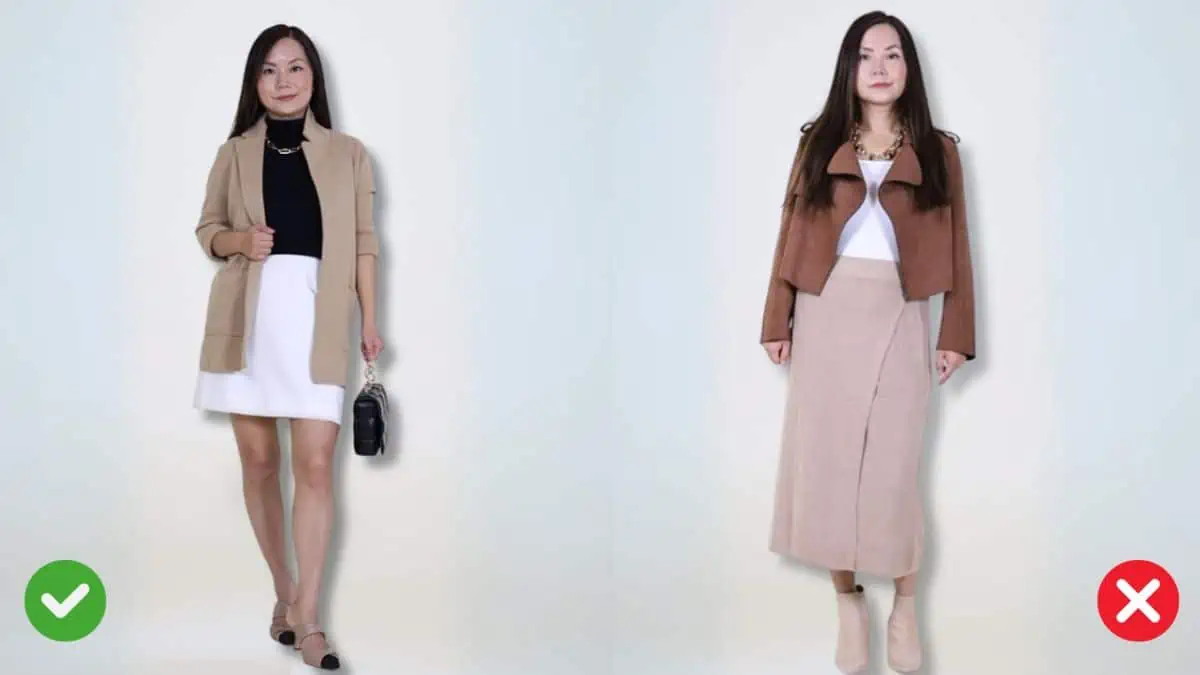 One of the biggest trends in recent years is the boxy jackets. I've always stayed away from anything that is too too wide, because, well, they obviously make me look much bigger than I am.
What makes it worse is when they are not only boxy, but also cropped.
Even though you might think cropped jackets should be friendly to a short girl like me, the truth is they highlight the "shortness" and "wideness" of my upper body at the same time!
Because they emphasize the "squareness" of our top, they highlight our short torso, and that is exactly why you should not wear them.
The Key Takeaway
Styling a body with a short torso is all about visual balance. By avoiding these clothing pieces we have mentioned and opting for more flattering alternatives, you are giving your figure proper proportions that can also help enhance your best features.
The best way to show how you're fully embracing your figure is to understand which wardrobe pieces flatter your natural shape. Having a short torso is totally okay and knowing your way around how to style it is one great approach to flaunting your figure!