It's likely you identify as a pear shaped woman if your hips and bum are more curvy than your top half. Most pear shapes have narrow shoulders, in comparison to their wider hips. Sound familiar?
Understanding what to look for in clothing, specifically tops here, helps to navigate the fashion world. Because women's body types are all different, what works for one shape may not necessary flatter another. This is an easy to follow guide to help you identify the best tops to wear to flatter your body shape.
Cap Sleeve Tops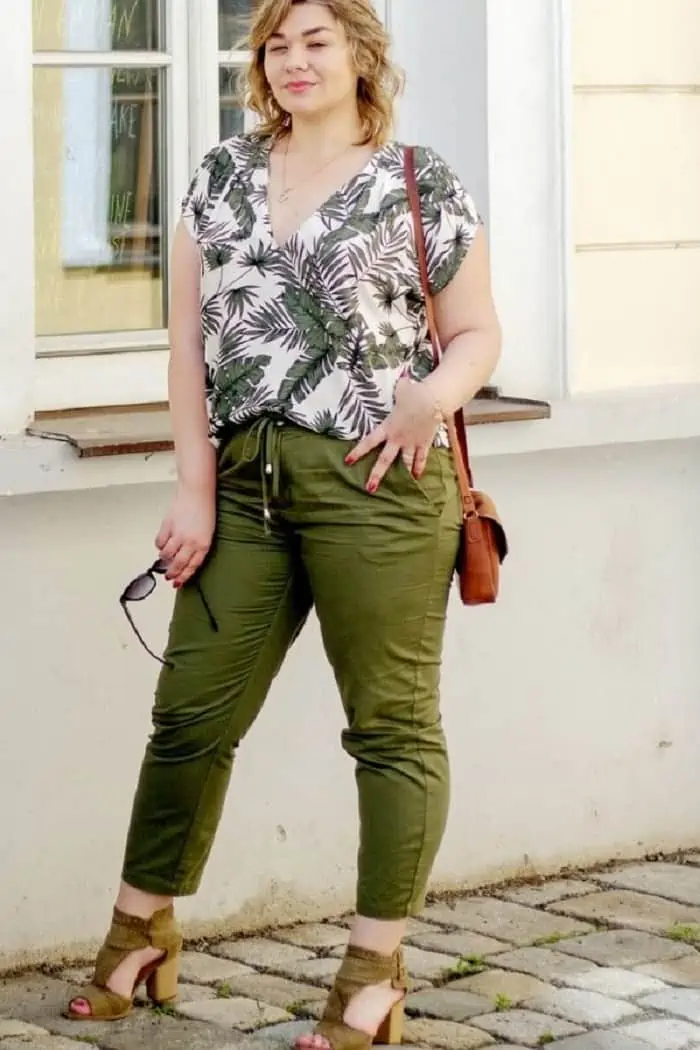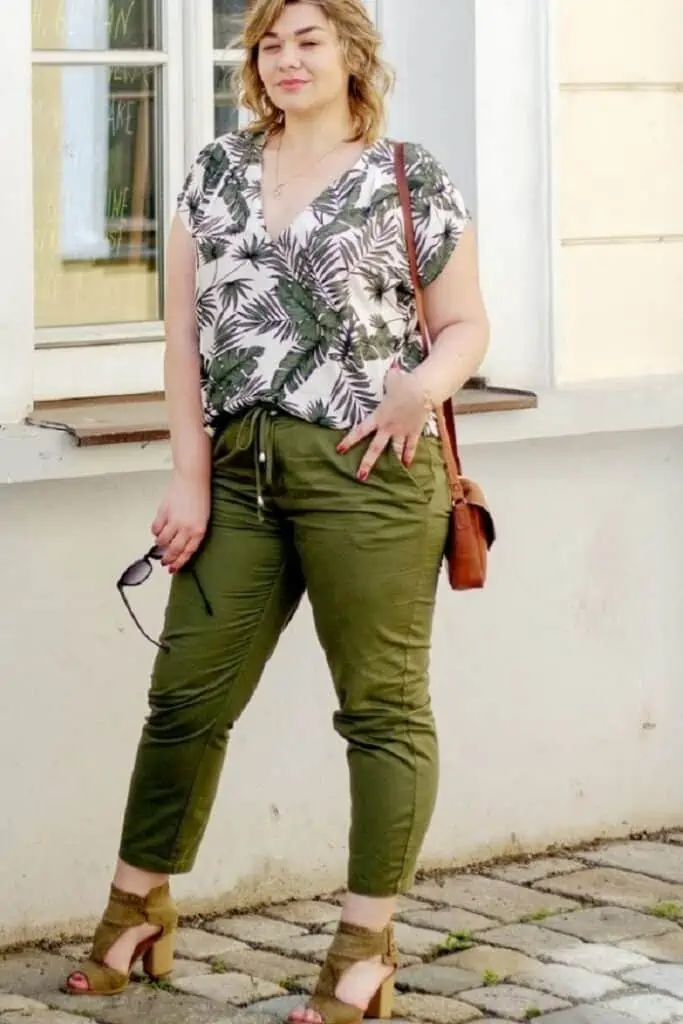 Surprisingly, one of the most flattering sleeve types for a pear shape is the cap sleeve. Because cap sleeves literally cap the shoulder, it brings more focus to that part of the body – this is a great way to establish the illusion of balance to a curvy bottom half.
Cap sleeves are also a great choice when you want a feminine aesthetic that highlights the shoulders. Sometimes sleeves that are more boxy can feel a bit strong, if feminine style is more your thing.
When selecting cap sleeve tops, just make sure that the fit is right. A common mistake with this style sleeve is the shirt itself not fitting properly. The seam at the shoulder should still rest at the corner, or edge, or your actual shoulder.
Off the Shoulder Tops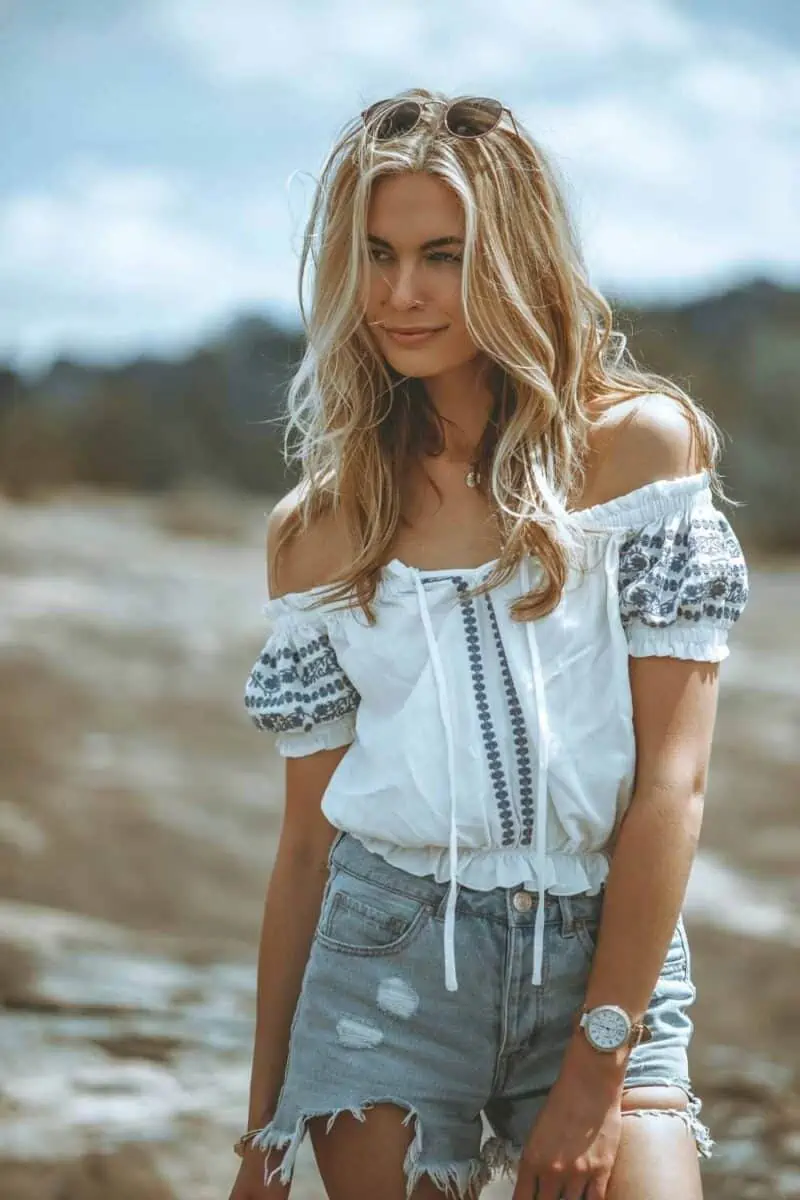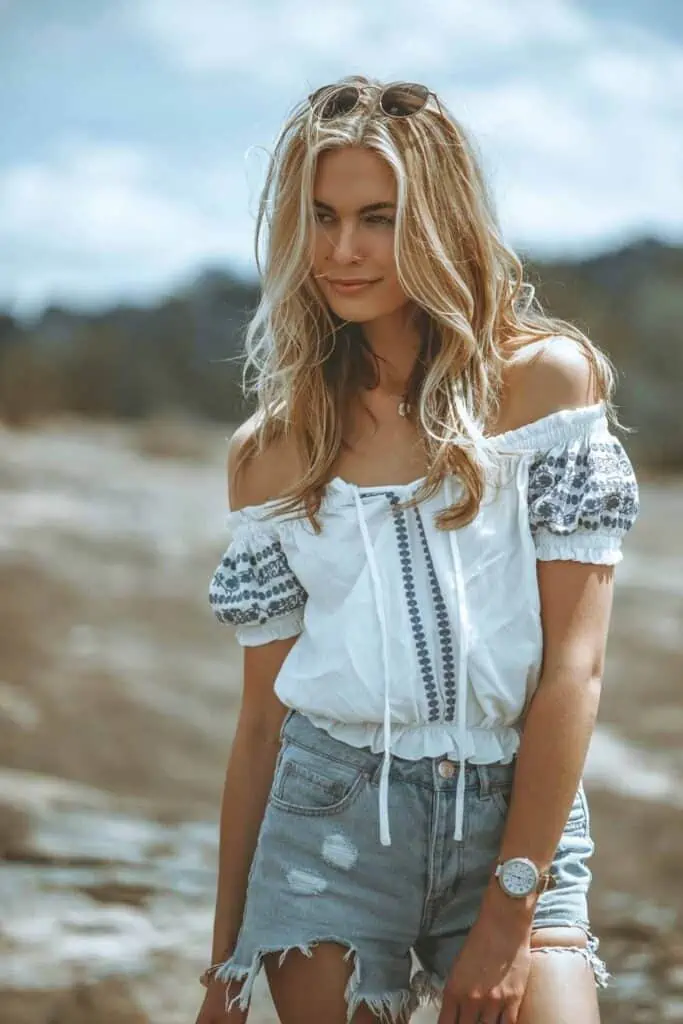 Off the shoulder tops are heaven sent for the pear! The reason is they create a horizontal line at your shoulder, and therefore create the illusion of broader shoulders, which can achieve a visual balance with your curvy bottom.
Padded Shoulder Tops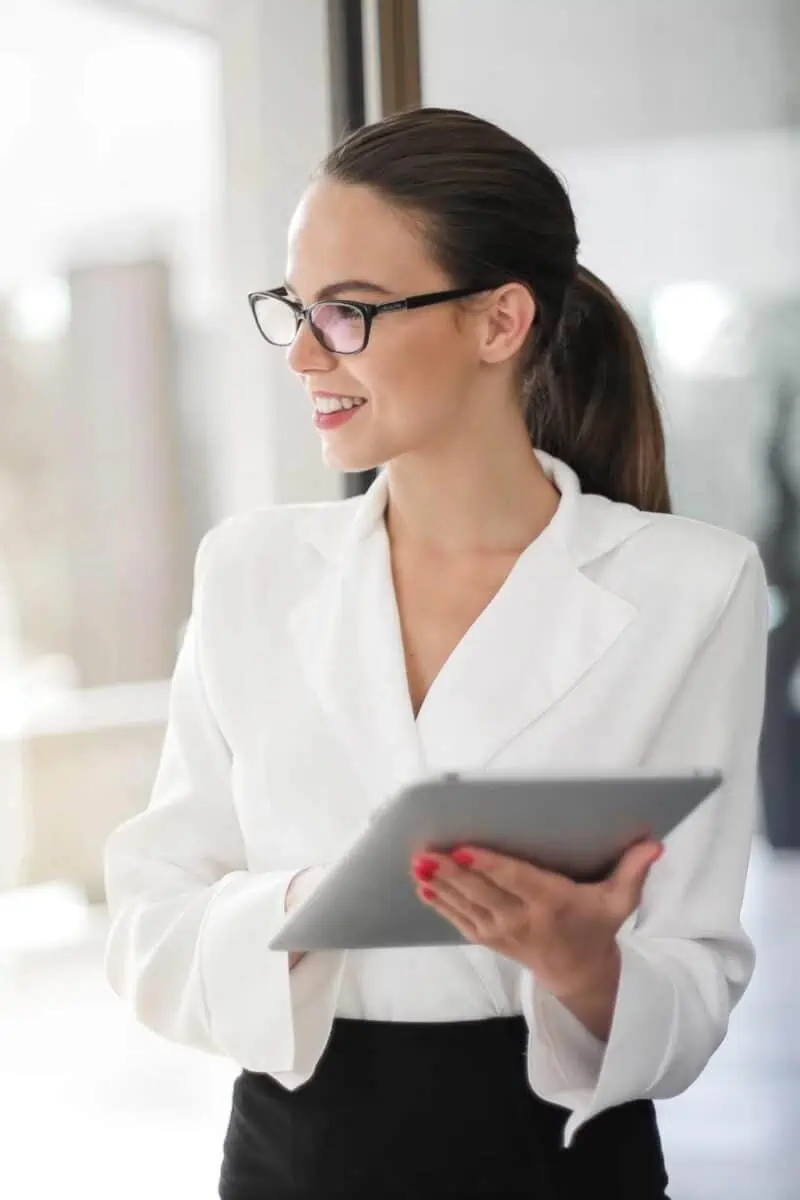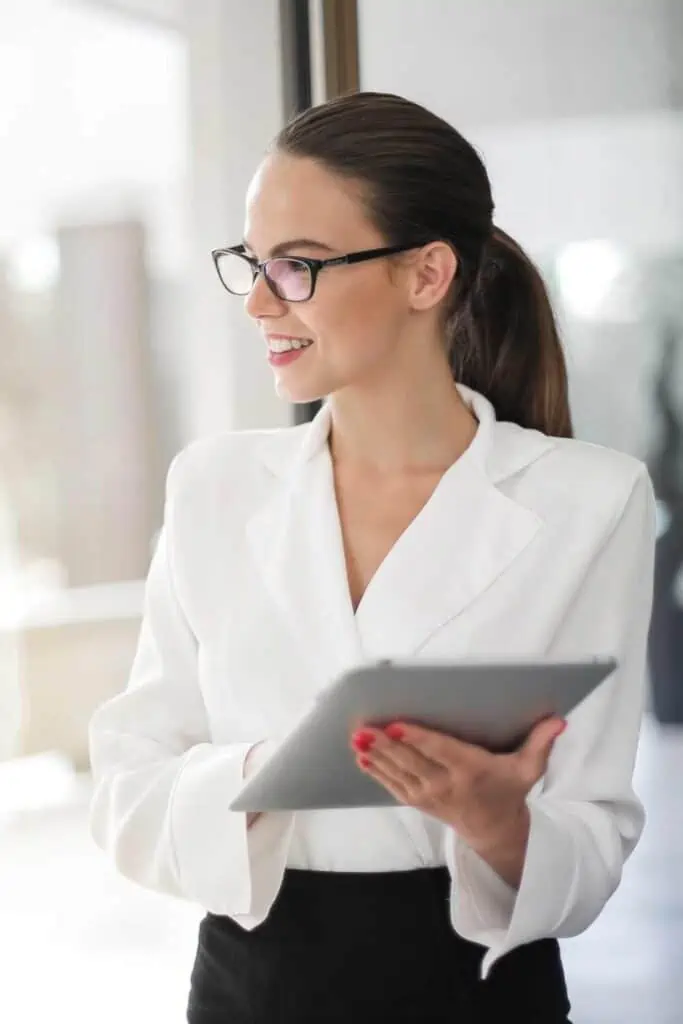 Yes, the shoulder pads are one of the easiest ways to flatter a pear shape!
The reason is obvious, shoulder pads can instantly widen your narrow shoulders, and therefore create a visual balance with your wider hips.
Shoulder pads were huge trend back in the 80s and they are making a come back this season. This is wonderful news for the pears as they are a smart design for your particular body shape.
Lighter Color Tops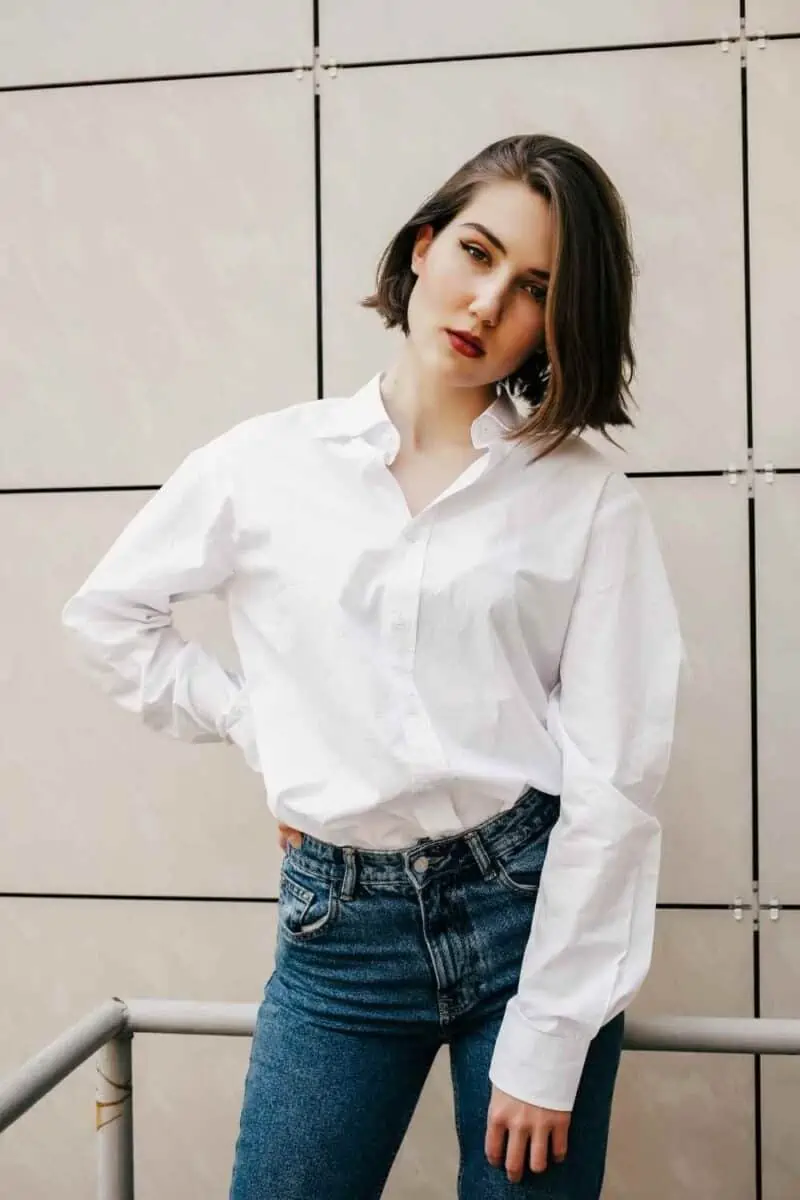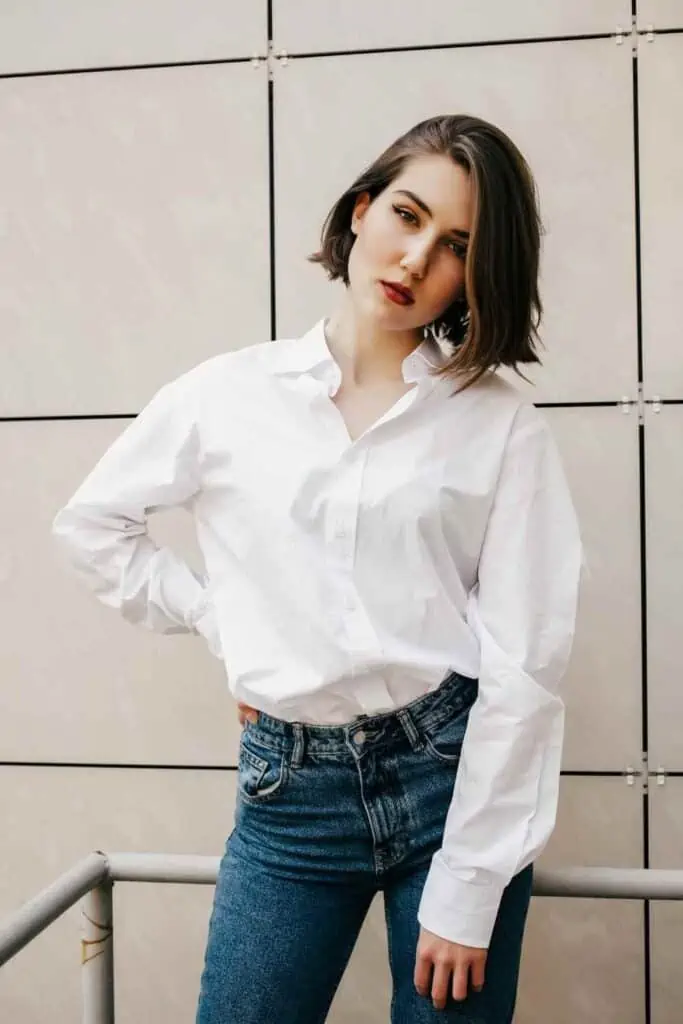 One of the best ways for the pear to dress is to wear a light color top and darker color bottom.
Because the pear carry more volume in the bottom and less volume on top, wearing a lighter color top can add some subtle volume to flatter the pear.
This is a simple but great hack to balance out your bottom heavy shape!
Bold Print and Color Tops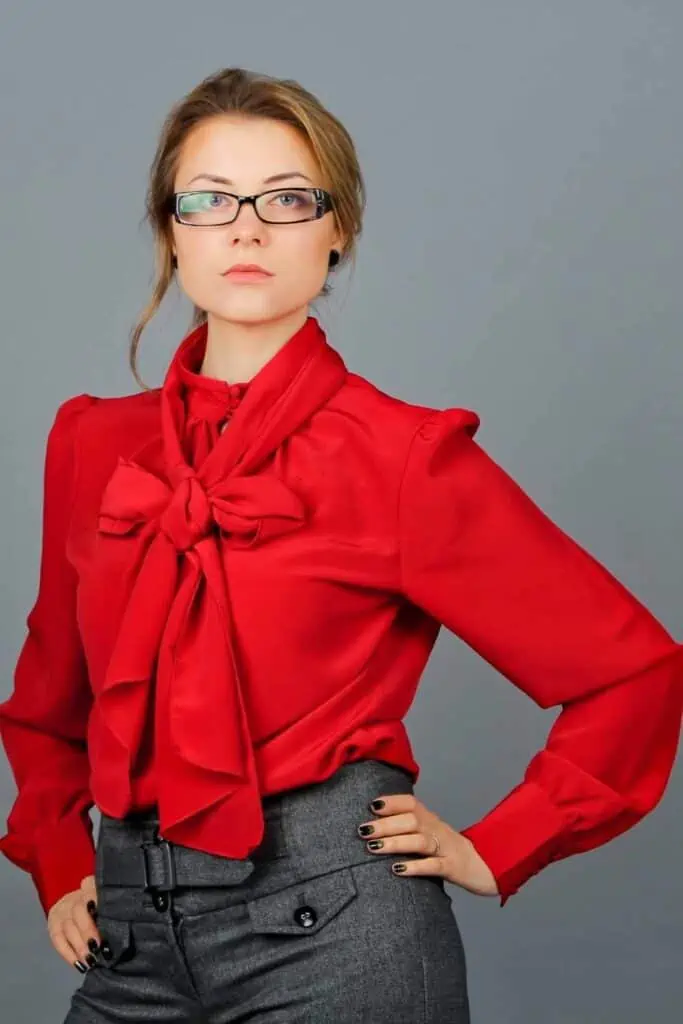 Throwing on a top that has a bold color and/or print on it is a really simple way to instantly balance a pear shape.
Pair these types of tops with minimal bottoms, whether shorts, pants or skirts, for the ultimate balanced outfit for a pear shape.
Chunky Knit Tops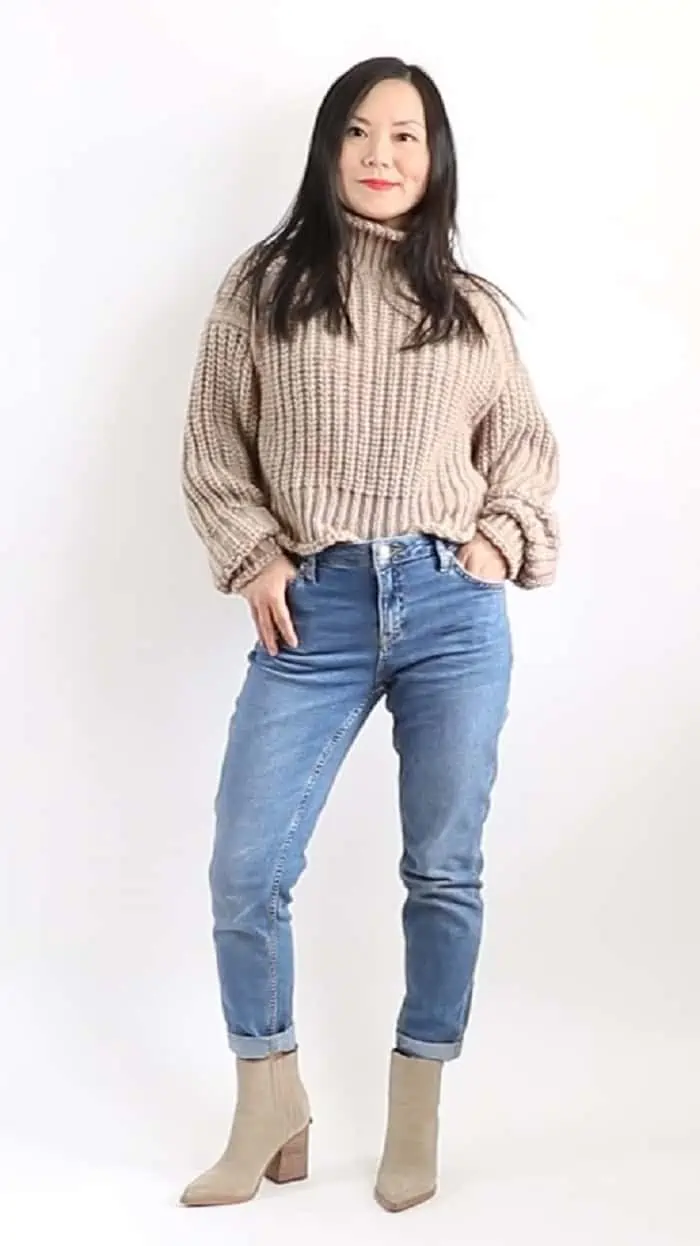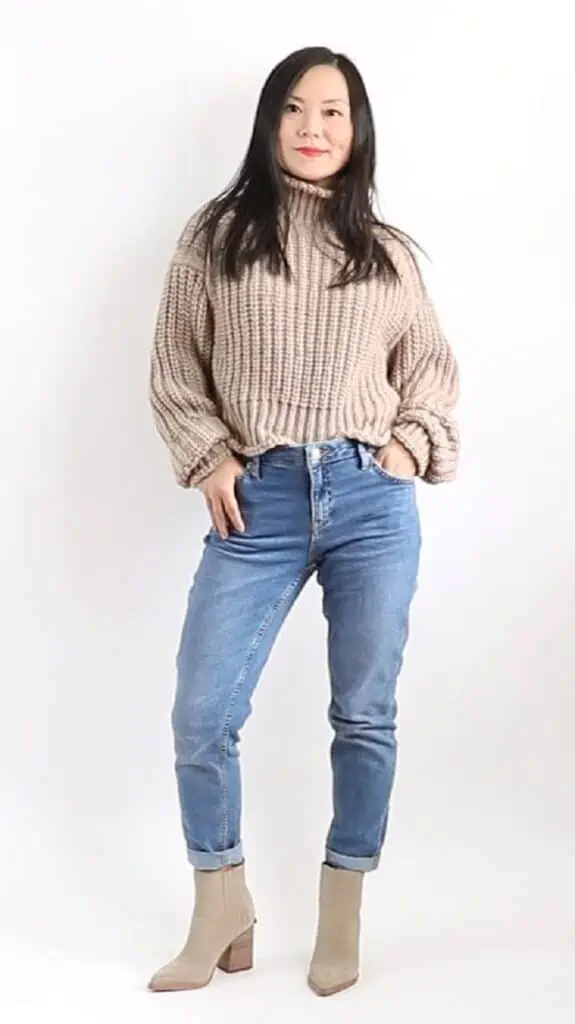 During the cold weather months, sweaters and other cozy tops are a favorite for most women. Fortunately, the chunky knit top is not just comfortable but also flattering with a pear shaped body.
The reason this is such a flattering option is because of the way it adds volume to a slim, or narrow top half that balances with curvy hips. Yes, even wearing something like a chunky knit top can help you to work with proportions when it comes to dressing.
Just make sure that the chunky knit top isn't TOO overwhelming on your body. Of course the look is meant to provide a bit of an oversized flair, your shape shouldn't be entirely lost underneath the top. A good rule to follow is choosing pieces that still show the outline of your body.
Horizontal Striped Tops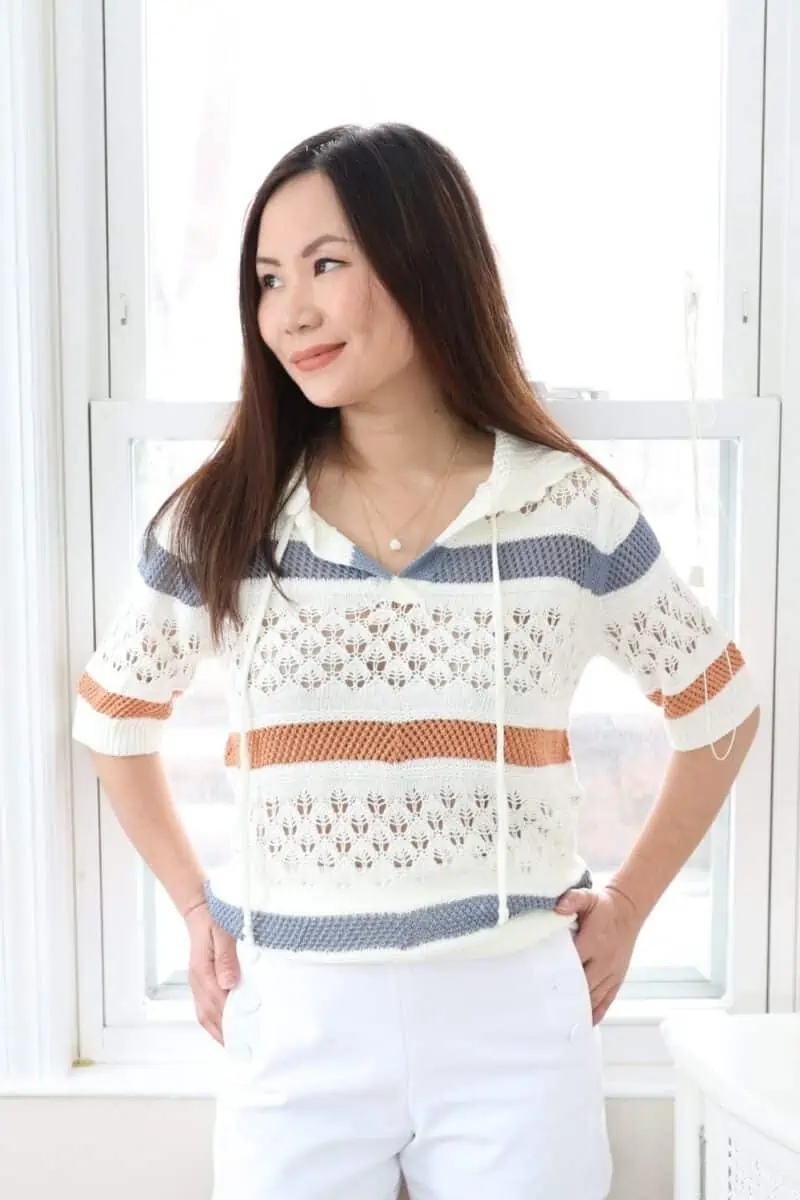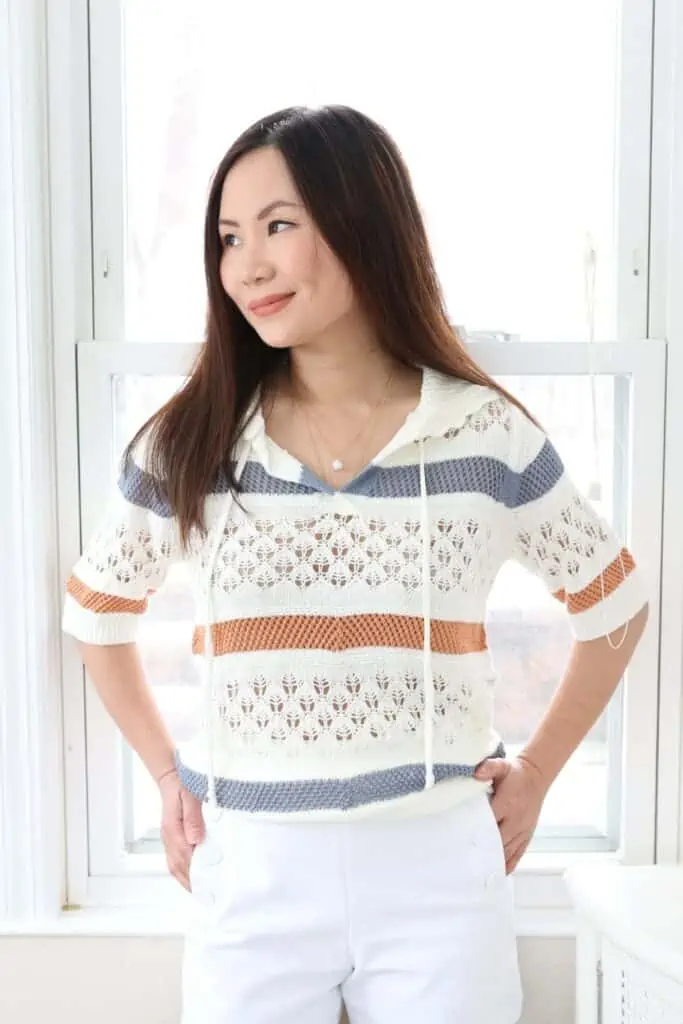 Horizontal striped tops can be very flattering to women with pear shaped body because they can create the illusion of broader shoulders, and therefore balance out the curvier bottom of the pear.
Do not think you have to look like a zebra! In fact, go with more subtle horizontal stripes probably will make it easier for you to put together an outfit.
Halter Neck Tops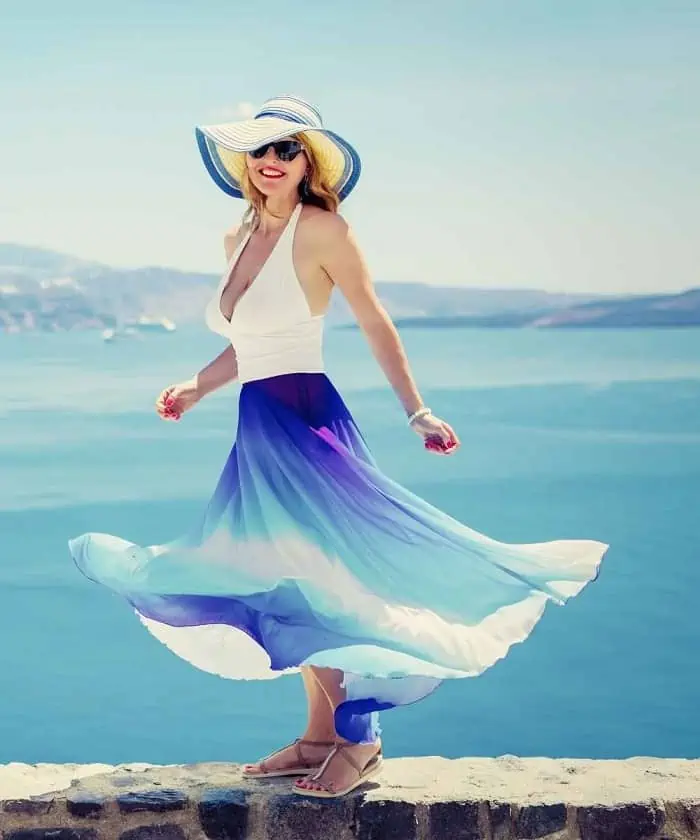 One of the most underutilized tops for pear shapes tends to be the halter neck. It's unfortunate because it's such a flattering option. If you're a pear shape and don't own a halter neck top, it's definitely something to think about adding into your wardrobe this season.
Halter neck tops bring a lot of attention towards the neck and general top half of the body that, by now you understand, really enhances a curvy bottom half. Not only that, halter neck styles tend to add a little extra width to the shoulders. Another benefit when your shoulders are on the narrow side.
Puffy Sleeved Tops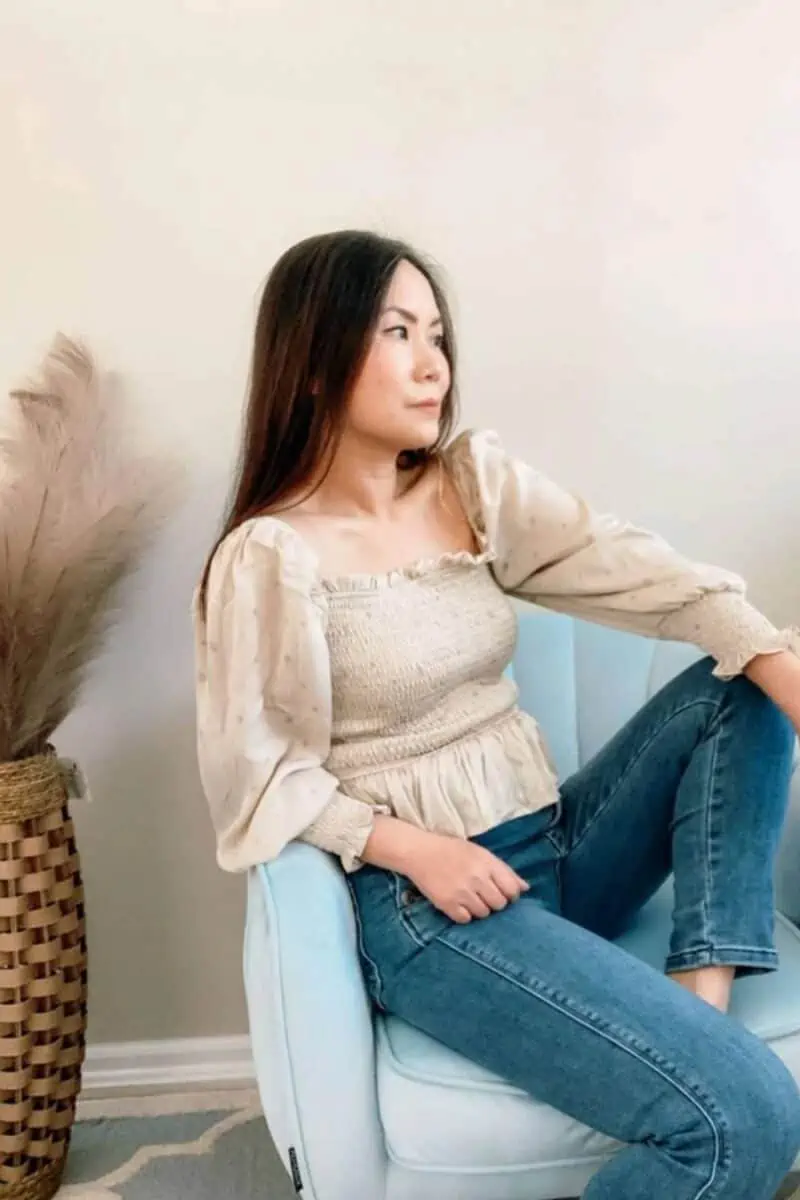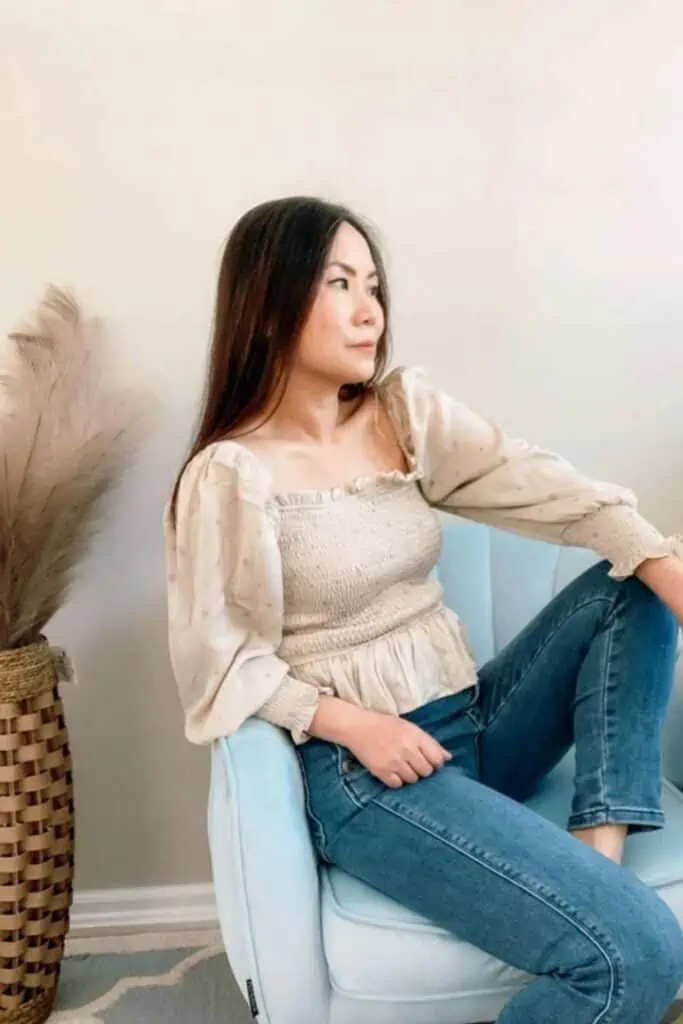 Circling back to sleeve styles, because they play a big role in flattering (and enhancing!) a pear shaped body type. Puffy sleeves are another great style choice for a pear shape.
The reason they're so flattering is the same as the previous options on the list – they bring attention towards the top half of the body. Dressing for your shape is really all about understanding how to work with illusions and proportions to establish balance.
In addition to puffy sleeved tops other styles that are going to flatter in the same way include (but are not limited to) ruffle sleeves, tops with shoulder pads, batwing sleeves, etc. In short, any sort of exaggerated sleeve can be your style best friend.
Layered Tops
Layering is a great way to style outfits that are unique to you, but it's also a way to strategically flatter your body type. Pear shapes can really benefit from layered outfits.
Because layering adds volume and interest to the body, especially the top half when layering tops and jackets, it's a subtle way to add weight to the body where you want it.
A good rule of thumb when layering tops is to choose pieces that are different weights. For example, styling a heavier knit sweater with a silk blouse. Their weights are different which allows them to lay more effortlessly, and comfortably, on the body.
Tops above the Hip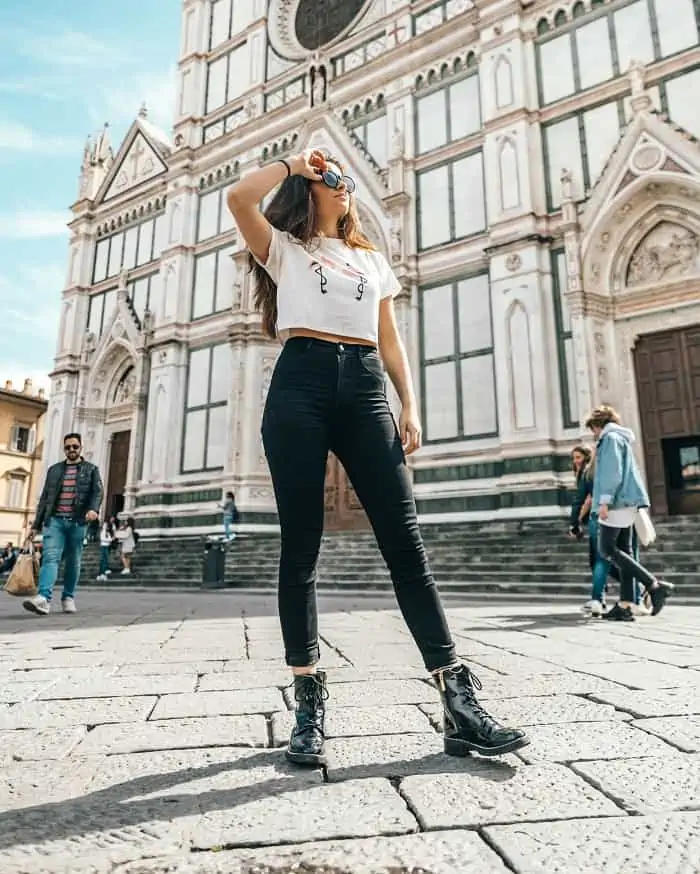 The length of the tops you wear are another attribute that is going to work with or against flattering your pear shape. Generally speaking, with a pear shape, it's best to avoid tops that are very long in length.
Long length tops are anything that sits below the widest area of your hips. That being said, with a pear shape you'll want to opt for tops that sit above the widest width of your hips.
By choosing tops that are just above that hip area it lifts the illusion, lengthens the legs and flatters a pear shape body much more. When tops sit too low on the body it tends to shorten and widen already curvy hips.
Any top that sits just above the hips into a short crop top is going to enhance your pear shape. Good news is crop tops are everywhere right now, so there are a lot of options to search.
Don't Forget About the Bra
A big mistake women of all shapes and sizes make is not wearing the right style or size bra. As a pear shape it's even more important, although important for all women, that the bras worn are the right options.
When the bra is a proper fit the clothes are going to lay the way they're intended and allow them to flatter your shape that much more effectively.
Of course, if you want to utilize your bra to add a little extra proportion to the mix opting for something with a little extra padding doesn't hurt. It doesn't need to be over the top padding in order to add the illusion of balance to the body.