Are you looking for petite dresses for special occasions? Maybe you have a wedding, gala or something fun on your upcoming calendar. Special occasions are exciting because it's out of the norm and something to look forward to. I'm going to assume since you're reading this you're also a petite woman. As exciting as special occasions can be, I understand as a petite woman finding the perfect dress can feel like a challenge only fellow petite ladies understand.
What should you wear to a special occasion? I would love to tell you to wear whatever your heart desires but the truth is there are certain things to consider when choosing a petite dress for a special occasion. For this reason, we have compiled a guide to help you know exactly how to choose petite dresses for a special occasion. While we tend to focus on styling tips specific for petite women a few of these are concepts women of all heights can (and should!) apply when getting dressed for a special occasion.
I have summarized the key points in this video. I suggest you still read the full article after you watch this video to get the full tips!
Now, let's get into the details…
Know the Dress Code
This is SUPER important when you're getting dressed for a special occasion. Once you get invited to an event it's crucial that you make sure you have a real understanding of the dress code that's expected for the event. For instance, if you are wondering what to wear to a wedding, the first thing you should look at is the invitation, and that will tell you the dress code you should follow.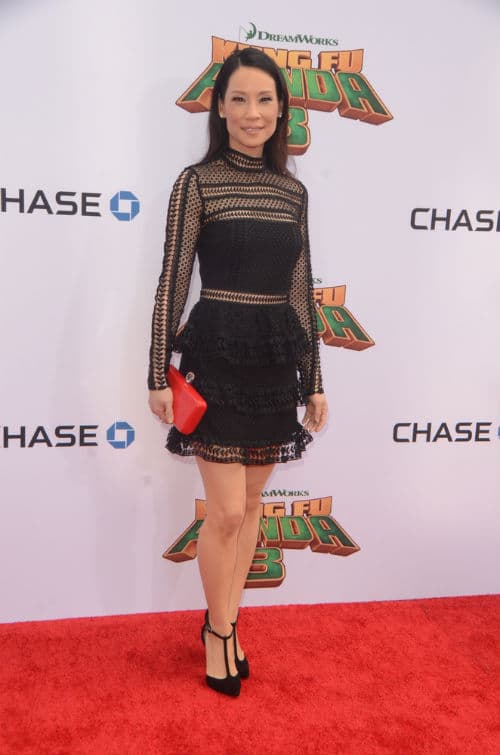 Naturally, not all events you get invited to are going to have the same dress code expectations. The most common special occasion dress codes are: cocktail, semi-formal (formal aka black tie optional), black tie and white tie. Whew! That's quite the list…it's no wonder dress codes cause us so much stress right? I could talk about the do's and don'ts of each dress code ALL day long but I'll just stick to the basics today.
Cocktail attire calls for shorter dresses, this type of event isn't formal and isn't casual – think somewhere in the middle. Semi-formal is a bit more dressed up than cocktail although there is some overlap between cocktail and semi-formal depending upon the time of the event(s).
Formal, also known as black tie is where you start to get into much more formal attire (hence the name of the dress code). Various lengths and styles of dresses are appropriate for this particular dress code, but you will want to air on the more formal side. Black tie is where you reach a very formal dress code, think floor length gowns here.
Semi-formal dress code is somewhere in between. You have many choices in terms of petite dresses for special occasions. Instead of floor length petite evening gowns, you can wear tea length dresses (below your knee and above your ankle). In fact, you don't have to wear dresses, and instead you can opt for a dressy petite jumpsuit and style it with statement jewelry and evening heels.
Finally, white tie dress code is the most formal of all the dress codes. Gowns are a must for this kind of occasion. It's not every day that you will get invited to a white-tie event though. Think the Met Gala or the royal wedding type of events- this is as formal as it gets!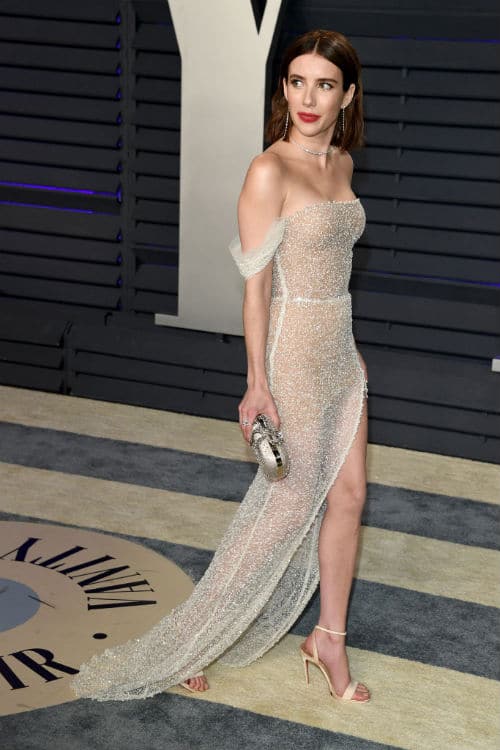 A good rule of thumb when you're not sure what's appropriate for a special occasion dress code is to consider what the men are expected to wear – that tends to help you determine just how formal or not an event is. For example, if men are expected to wear a tuxedo women shouldn't arrive wearing a cocktail dress.
Every petite woman knows that not all special occasion dresses look great on your frame. There are a few things to take into consideration when you're choosing a petite special occasion dress.
Get the Petite Size
For starters, I think it's essential that you shop from the petite clothing stores for any special occasion dresses. I completely understand that dresses can be altered but the truth is when you're petite you are much better off shopping from the petite section for special occasion dresses.
There's a number of reasons why, but the most important is because of the overall fit of the dresses. Don't get me wrong, you may still need to get a few adjustments made to a petite special occasion dress but the fit will be much more accommodating from the start when you choose from the petite section.
Take the time to read the petite size chart of each brand you are considering. Petite dresses for special occasions are not cheap- you want to make sure you find something that fits you the best.
If you are under 5 feet tall, chances are even the petite sizing may still be too long for you. That is because the petite brands are mostly made according to the measurements of petite models who are 5'3″ or 5'4″ tall. In that case, be sure to find a quality tailor and make all the alterations you need.
Know Your Body Type
Aside from starting with a petite size dress, it's also important to know your body type. Being petite isn't the only factor to consider when choosing a dress. Understanding the actual shape of your body is huge when selecting petite dresses for special occasions…or really any occasion! You should take the petite body type quiz and understand what your assets are and what you should emphasize and draw attention to.
Make sure you're paying attention to the silhouette of the special occasion dresses you are trying on and ultimately choosing. For petite women silhouettes that show your shape are the most figure flattering. Now, when I say silhouettes that show your shape I don't mean that you have to wear something that is skin tight. What I mean is choosing a petite dress where we see that you are there! When you are petite it's easy for a dress to look as if it's wearing you as opposed to you wearing the dress.
Keep it Classy
Attending a special occasion is, obviously, a fun event where you can dress up and wear something you might not normally wear. It's not every day we're all heading to a black tie event! That being said it is easy to go a little overboard when choosing petite dresses for special occasions. To put it simply: keep it classy ladies.
We want you to have fun with your special occasion dress but we see women sometimes falling into two common mistakes. The first mistake some women make is showing too much skin. While we're all about feeling confident and embracing your body, there's something about leaving a little to the imagination. Showing too much skin can instantly shift your entire look and take your look from appropriate to not pretty quickly.
I suggest choosing one area to really show off and allow to be the focal point of your outfit to keep it classy. For example, as a petite woman if you love your legs and want to look taller in your special occasion dress choose a petite dress that shows those legs off and keep your chest area covered. Make sense?
Less is more
Another common mistake some women make when choosing petite dress for special occasions is overstyling themselves. This one might sound funny but doing too much with your outfit can be just as bad as not doing enough.
An example of over-styling yourself can be wearing a bold color/print petite dress and pair it with statement accessories and bright color shoes. Or, since we don't get to go to a gala everyday, some might be thinking this is the time to show off all the jewelry collection from necklace and earrings to bracelets and rings…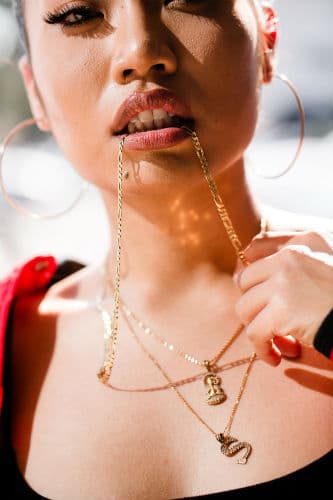 Similar to showing skin when you're thinking about your outfit as a whole "look" choose one thing to be the focus and keep the rest more subtle to compliment the focal point.
If you are wearing a petite evening gown full of sequins, then you might consider less jewelry since you already have enough bling bling. Or if your dress already stands out with its bold color, then choose neutral tone shoes like beige.
Get Investment Pieces
This one is building off of keeping it classy, but I wanted to mention it a bit more specifically. Investing in quality pieces won't just enhance your overall special occasion look, but it will also provide you with pieces you can have for years to come. Since most of us don't attend special occasion events every day, having quality pieces that you can go back to time and time again can be a huge benefit. You don't want to feel like you have to run out and buy something new every time you get an invitation to an event. To avoid that, invest in quality + timeless pieces that are versatile so you can wear them multiple times.
When you are investing in quality petite dresses for special occasions you can simply swap out the shoes and accessories to make them feel like they are different pieces, appropriate for different occasions. I suggest opting for neutral solid colors when choosing a petite dress for special occasions. Solids are going to give you a lot more versatility. Plus, you won't have to worry about a solid not being on trend any time soon.
Now that you have some of the key tips to choosing petite dresses for special occasions, you should be able to find a dress that not only looks great but is appropriate for the dress code AND flatters your shape.