Calling all the beautiful women over 60! We're focused on you ladies today. I often get asked "what are the best dresses for women over 60"? So, I wanted to put together this post for those of you looking for the best dresses in your 60s and beyond.
As we go through different phases, and ages, of our lives our style changes. Not only is it harder to pull off clothes you work 10-20 years ago, but chances are you probably don't WANT to wear the same clothes you wore then. I know a lot of women get discouraged by this, but I like to think of it in a positive light. Fashion is fun, no matter your age and because we change and evolve as human beings, we get to evolve our wardrobe with us and our style become more classy and elegant as we go through life.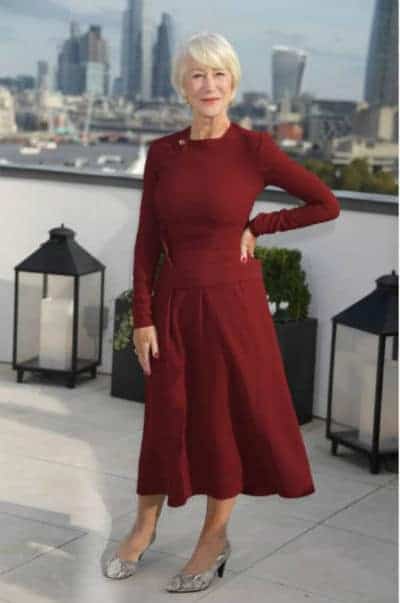 There are many aspects of fashion I want to talk about for women over 60. For today, I wanted to particularly focus on dresses for women over 60. Dresses are a favorite for so many women and I know many women get a bit confused when it comes to selecting the right dresses when they're 60 plus. So I'm sharing a few easy to apply style tips to help you age gracefully and select age appropriate dresses for women over 60.
Let's get started!
Dresses for Women over 60 Don't have to be Shapeless
What I noticed in department stores is a lot of dresses designed for the mature ladies don't really have a shape or structure. It puzzles me why they tend to be that way. Is it because women over 60s choose to wear REALLY loose clothes? Or is it the designers' perception that as we get older, we should only wear those clothes?
It sounds like a chicken-egg kind of situation, but in my view, you should not think shapeless clothes is your only option once you hit 60.
What I have seen the mistake a lot of women make when they're over 60 is that they begin wearing clothing that is so loose that they seem to 'hide" their body entirely. The main reason is they are concerned their figure no longer looks like what it used to be, so, it might seem like loosely fitted clothes are the better bet.
If that is you, I think you have a very good reason to avoid skin tight clothing. However, you should still look for dresses that fit to your body and show where your shape is at. As we age, it is natural our curves change, but that actually makes it more important for us to wear dresses with structure and shape. If you are concerned about mid section, use something subtle to flatter your curves.
If you are petite, you should especially avoid oversized dresses, no matter what age. If the dress is too loose, it will only swamp your petite frame and make you look shorter and wider.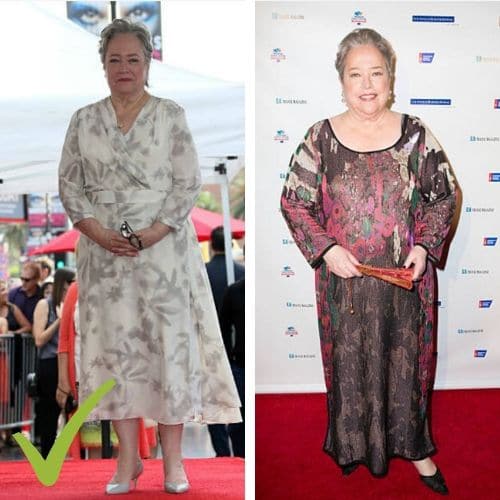 Compare the two dresses on Kathy Bates, 5'2″, 71. The white floral dress has a belt that defines her waistline, which makes her proportion look better instantly! The multi-print dress on the right is straight up and down with fabrics that lacks structure, and it only makes her mid section look more obvious.
Choose the Silhouette Wisely
What is silhouette, first of all?
To put it simply, it is the shape of the dress.
I always think silhouette is one of the most important things to look for in any garment, because it determines if the dress is flattering for your particular body type. When you are over 60, this is especially critical, as the wrong silhouette could really look unflattering on you.
Now, let's look at what silhouettes work the best for women over 60.
Wrap Dresses are Your Friend
Ahhh the wrap dress. It's classic, flattering and incredibly versatile!
This is exactly why wrap dresses are perfect for women over 60. The silhouette doesn't show too much skin, but doesn't completely hide your shape. It hugs your body just the right amount. This will be a much more figure flattering route and avoid that frumpy look so many women fall into as we get older.
Another benefit of wrap dress is that you can adjust how tight or loose according to your body shape, which makes it one of the most forgiving dresses for women over 60.
In addition to wrap dresses, there are other silhouette styles you can wear well as a mature woman. I don't want you to feel limited, so I wanted to mention a couple of other classic silhouettes to look for.
Fit & Flare Dresses
These are another great option for women over 60. This dress silhouette is going to provide similar benefits to the wrap dress in that it has a defined waistline, fits closer to the body but isn't overly tight for your comfort. Fit and flare is incredibly figure flattering and comes in a variety of different colors, sleeve styles, necklines, etc.
This is a universally flattering silhouette, no matter what body type you are. If you happen to be pear shape, this is a heaven-sent, because it smartly camouflage your wider hips and thighs. If you are an apple shape, this dress also works very well on you, because the flared out skirt draws less attention to your mid section.
Shift Dresses
My other go-to dress silhouette for women over 60 is the shift dress. If you're not familiar with shift dresses, they're essentially a straight fit that fits to the body (not skin tight, just fitted). It's a rather simple dress style which is what makes it perfect for mature women to dress age appropriately.
Stay Mindful of Dress Length
Dress length is tricky for every woman, regardless of age. When you're over 60, it begins to cause even more confusion. Traditionally speaking, when you're over 60, you want to make sure you're dressed age appropriately. If you're a petite woman over 60, you will need to be extra cautious when selecting longer length dresses.
Right at the knee is typically the most flattering dress length for women over 60. The problem with this length is petite women usually aren't flattered by this length. So what should you do?
I suggest opting for a dress that's either JUST above the knee (just enough so you can see your knee) or just below. This will create the illusion of length on your petite frame while keeping it age appropriate!
A lot of our readers mentioned to me that they are not comfortable showing knees and legs. In that case, midi dresses are your best bet.
Keep it Minimal
I always encourage women to have fun with their fashion choices, no matter your age, but there are certain things to keep in mind when dresses your best. Over the years, I've found that simplicity is a mature woman's best friend when choosing dresses to wear.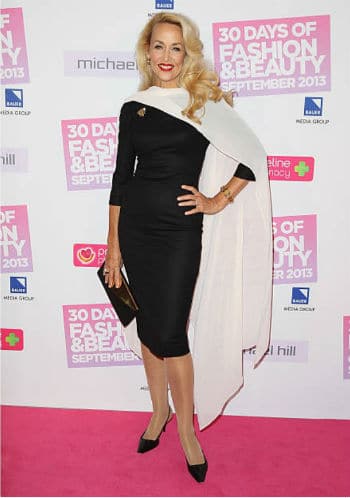 This doesn't mean you can't have fun with dresses by any means! What I mean by keeping it minimal with your dress choices is carefully selecting how many details, prints and patterns are going on in a particular dress. The thing about an over the top dress is it can age us, especially when we're women over 60.
Generally speaking mature women look best (and more youthful!) when opting for more classic clothing choices, dresses included. Think solid colors, classic prints and patterns, dresses that offer classic silhouettes. Avoid dresses with a lot of embellishments, over the top ruffles, loud prints and colors, etc. In essence, less is more when selecting dresses for women over 60.
Avoid Revealing Clothing
Building off of the dress length chat we mentioned, another tip to keep in mind for dressing over 60 is avoiding clothing that's too revealing. Of course length of dresses plays a role in this, but don't forget about the top half of the dress! I often recommend skipping anything that's too low cut when you're over 60. It tends to age us when we show too much skin after a certain age. Not to mention, the neck/chest area is often one of the first places to show signs of age!
Although you shouldn't wear clothes that are too revealing, you don't have to be covered from head to toe either. It's really all about finding a healthy balance when you're over 60. Selecting dresses with v or scoop necklines can be incredibly flattering, as long as they're not TOO low.
Accessorize with Intention
I don't have to tell you how great accessories are to create a unique outfit. We're all well versed in the power of accessorizing outfits, at any age. Due to the fact that you will (or should!) be wearing clothing that airs on the classic side after the age of 60, accessories become an even greater source of styling outfits that are unique to your personality.
That being said, you also need to be mindful of the minimalist style tip I mentioned previously. Accessorizing with intention and ensuring that you don't overdo it is essential at this age. It's easy to get caught up in piling on all your statement piece jewelry but over accessorizing can do the same thing over the top dresses can do – age us!
I'm going to go ahead and assume you don't want that so instead of wearing ALL the jewelry opt for 1-2 pieces to wear at a time. This will give you a great balance to express yourself and add a fun touch of personality to your classic dress selections without doing too much and dating yourself.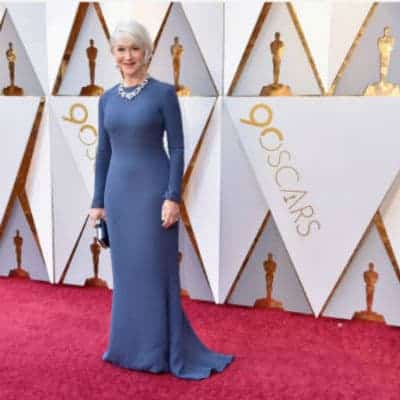 To give you an example of what I mean, say you have a classic black dress you want to wear. Accessorize the black dress with a red belt at the waist and a statement earring. This gives you a pop of color and texture mixed with the classic elements of a black dress. If you've got a classic wrap dress in a subtle pattern to wear, try accessorizing that with a great necklace and a bracelet to achieve a similar result. You get where I'm going here.
Layer Simply
Chances are there will be times when you need an additional layer to wear over a dress. Whether it's because you want your arms covered for your personal comfort, or if you need it for functional (weather) purposes – layering dresses can be confusing!
To make it easier for you, keep it simple. Just like I mentioned with the dresses themselves select layering pieces that are simple and offer some shape or structure. Many women tend to throw on layers that have no shape to them, which causes you to have no shape – just like a shapeless dress would do.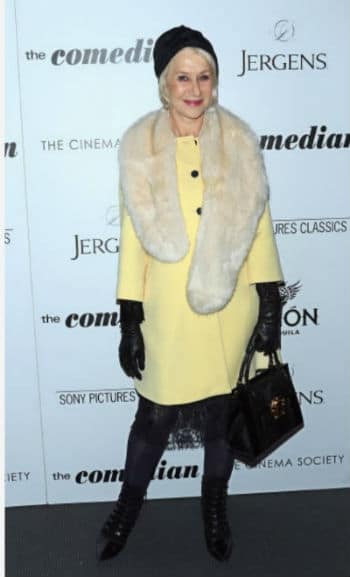 In order to avoid that from happening, I recommend sticking to layering pieces like lightweight cardigans or blazers. These are great layering pieces because they have some shape to them and form to your body to give you that great figure flattery we all need when we're over 60. In addition to that, cardigans and blazers are minimal in their details so they won't take away from the dresses or you at all. Win-win!
Now, don't forget to keep the length of the layer(s) in mind! This is even more important for our petite mature ladies. When styling layers over your dresses, stick to garments that aren't any longer than your hips in length. This will create the illusion of longer legs (our petite ladies just did a happy dance) and prevent your shape from getting shortened by the added layer. So this means you can really have fun with lengths as long as it's above the hip length – you can go cropped or traditional length, whatever feels most comfortable for you.
Hopefully these tips give you some useful guidance as you go about your journey of finding dresses when you're over 60. I'm excited to see you ladies rocking your best!