If you have an apple body shape like me, finding the right coat styles are critical to flatter your shape.
Apple shape carry weight in the mid section. Take myself for an example, every time if I gain any weight, it will always make my muffin top look bigger, despite the fact I'm an overall skinny person.
The ideal coat styles for the apple shape should flatter your full bust, and create the illusion of a smaller waist.
Below is the complete coat guide with 7 best styles for the apple shaped women and 4 styles you should use caution or even avoid.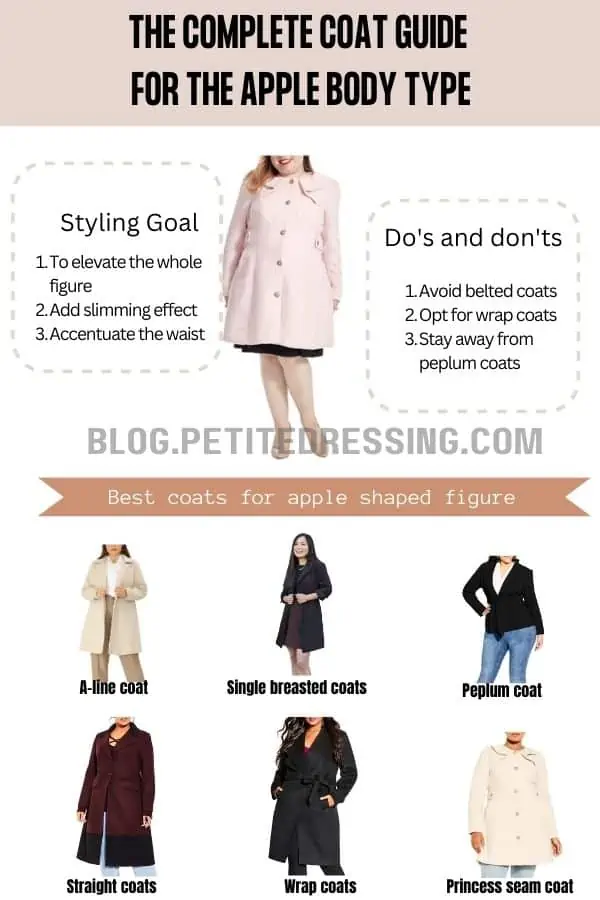 A-line coat
This is one coat style that should always find its way around you if you have an apple shape because it has a strong positive effect on your overall figure. The A-line coat is a design that takes into cognizance the concerned area in your figure.
It is structured to brush past your midsection and not make visible the bulging tummy in your apple body shape. An A-line coat is a simple coat style that you should own because it adds special detailing to your figure and elevates your overall figure.
It is shaped to also make you appear longer by emphasizing the slimmer legs which is one of your major best assets. A-line coats are great coat styles that have a unique tendency of elevating your look and flattering your feminine figure.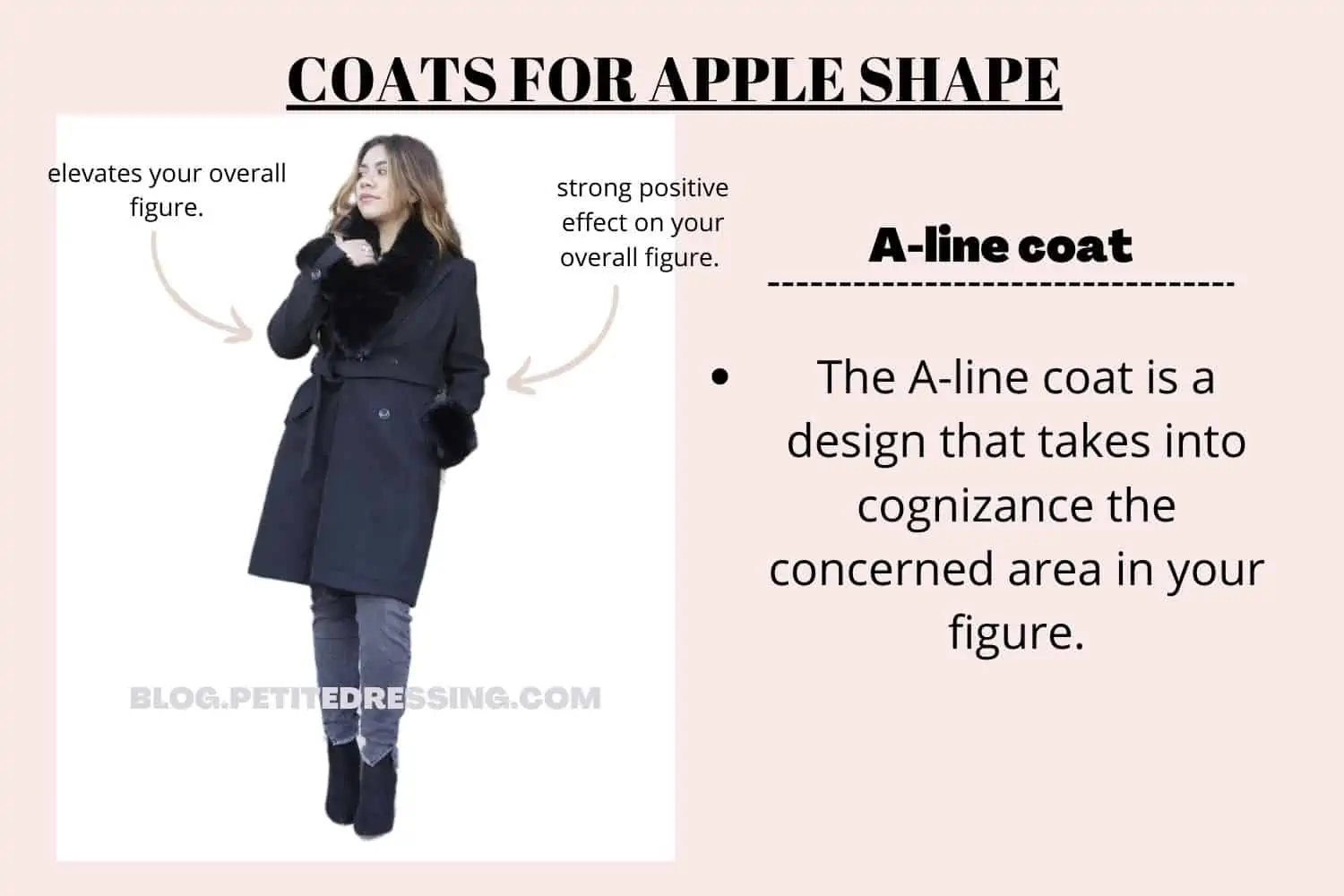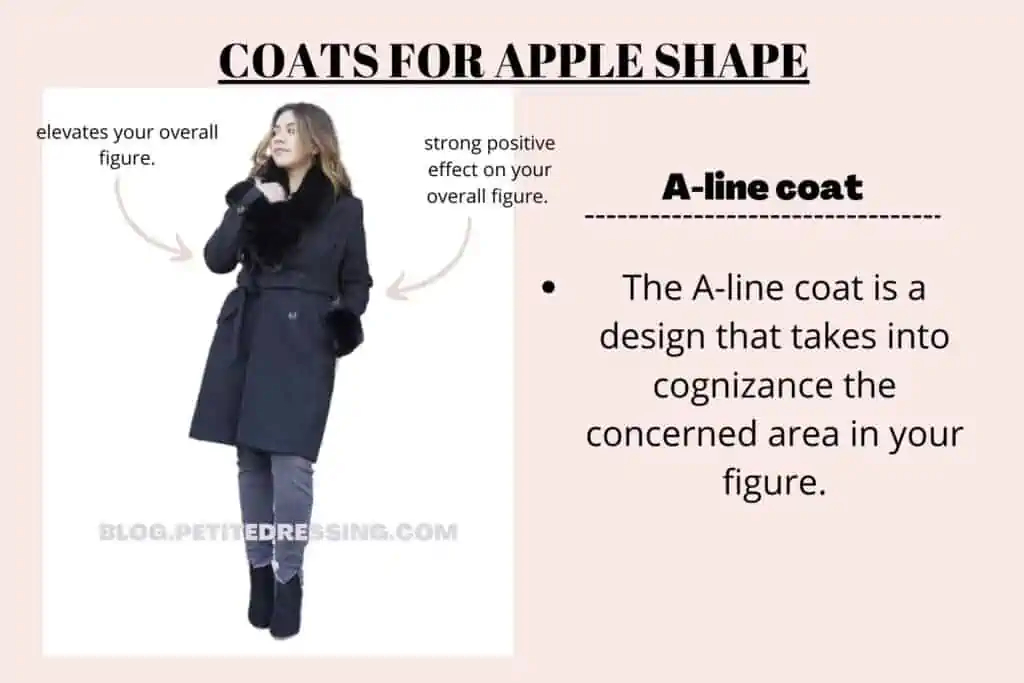 Single breasted coats
The volume in your upper body can be easily minimized when you wear a single-breasted coat on your feminine figure. The single-breasted coat style does not offer you series of horizontal lines and unnecessary detailing that could alter your natural body structure.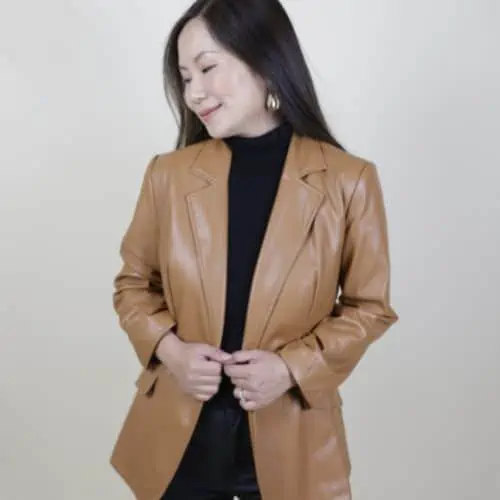 Why opt for a single-breasted coat
The single-breasted coat is also very flattering on the apple body shape making them a special coat exclusively designed to align with your figure.
It has just a single column of buttons at the front that does not create volume to the front section of the woman.
It keeps you in check and well-structured so your insecurities can be made less noticeable to the eyes.
Peplum coat
As a woman with an apple shape, you can use the peplum coat to change the entire structure of your general appearance. A peplum coat is a great coat that works well with your shape as it aims to create a balance between the upper and lower region of your figure.
You can use a peplum coat to create the illusion of a smaller waist around your figure and improve your looks. The peplum coat is designed to be fitted at the upper part of the apple shape before it flounces out to cover the midsection of the woman.
The peplum coat can also be used to accentuate your slimmer legs which are one of the best assets you have as one with an apple body shape. It creates a visual vertical line that runs along the body while making less noticeable to peering eyes your concerned area.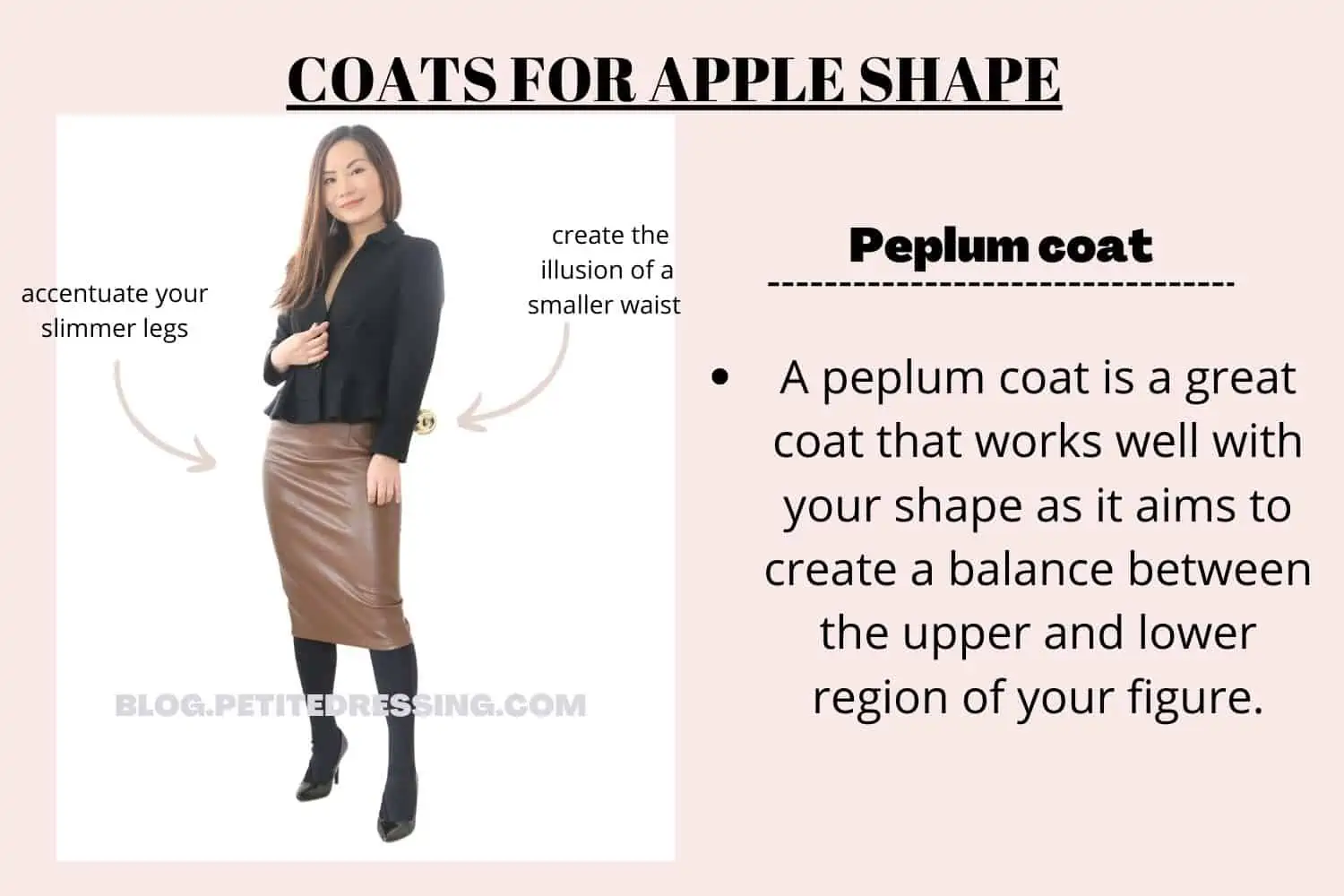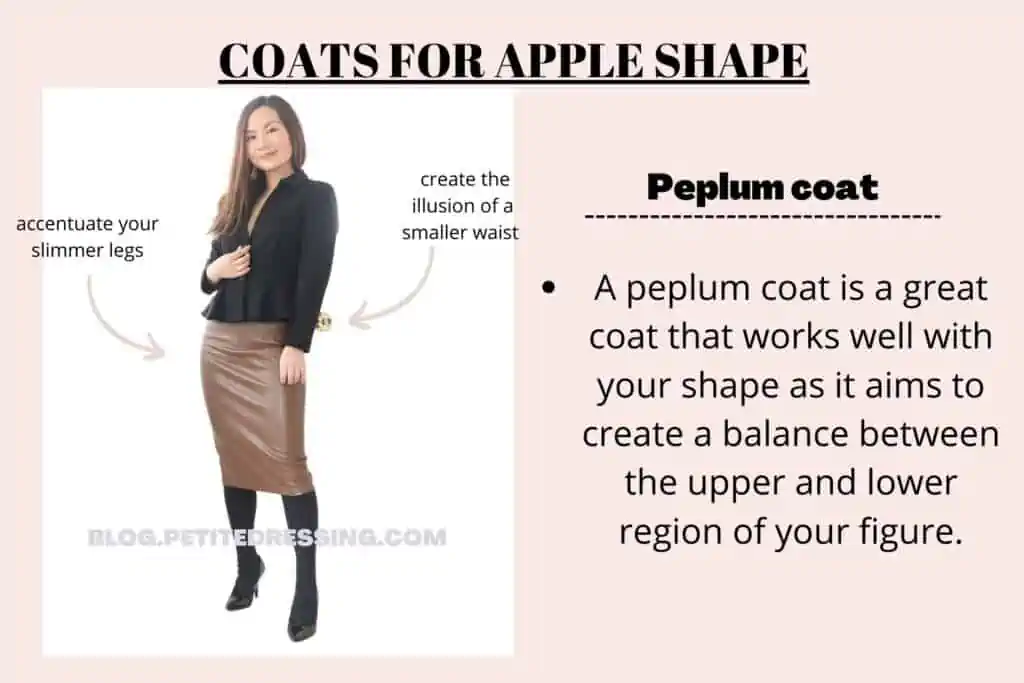 Straight coats
The straight coat is one of the very few designs that are considered precious and necessary for the apple body shape. This is a design that does not cling closely to any part of the body because the cut in the coat is meant to run straight down the body.
It hides the volume in the belly and offers the apple shape a better structure that works in line with the natural body shape. A straight coat is a simple trendy style that can also make the apple body shape appear longer.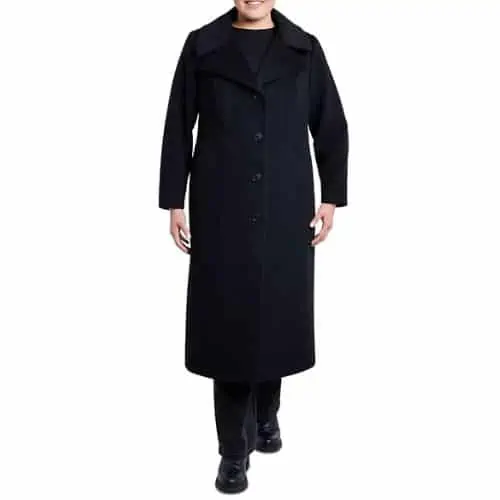 Straight coats are a must-have
This coat design is a warm, stylish and comfortable style that rightly flatters your feminine shape so you can own your shape with confidence.
They are a go-to style option that you are advised to invest in when making choices of coats for your apple shape.
Wrap coats
Every part of the wrap coat has its own special effect on the apple body shape that makes them an exclusive coat style for winter. They wrap around the figure and work super well in hiding the volume in the midsection.
Though, you should make sure that you tie the wrap in the coat to the side so it does not end up adding any extra volume to your bulging tummy. Wrap coats also have a figure-flattering neckline that would help you explore your bust region which is also a unique asset for the apple body shape.
Wrap coats are fantastic coats that should be used to style the apple body shape as they can make it easy for you to attain balance. You can never go wrong with them and as such should be considered as an efficient coat style for the apple body shape.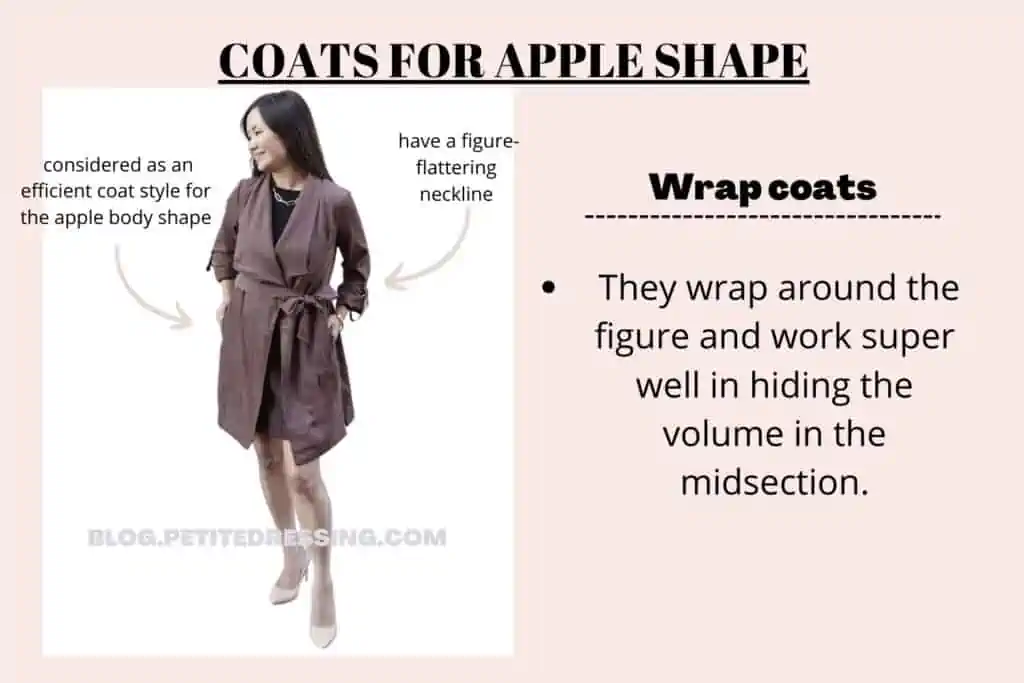 Princess seam coat
The princess seam coat is a design that can offer the apple shape a close-fitting silhouette that could help minimize the volume in the belly. A princess seam coat is a design with a waistline that is above the natural waistline of the woman.
It is a design that adds a gentle shape to your figure so you can appear very much in shape and well elevated in winter. Princess seam coats are very simple designs that is less likely to show the volume around your midsection but create a great way for you to own your figure.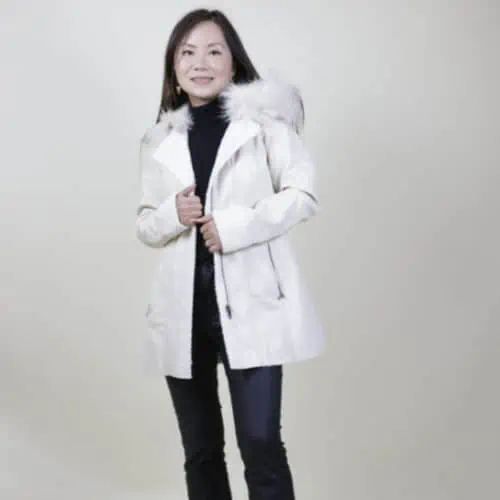 Expectations with princess seam coat
These coats are very flattering coat styles that you should effortlessly style on your feminine shape because they have slimming lines on them.
Princess seam coats are designs that are pleasing to the apple shape and are super great in making you less conscious of your looks.
Wear structured coats
Structuring is an important detail that your coat should have if you have an apple body shape because you do not have a naturally balanced frame. When you wear a structured coat, your narrow shoulders become firm and in shape as well as every other part of your figure.
Structured coats have a better effect on the apple shape because they can also make it easy for you to achieve balance in your overall figure. Once a visual balance is attained, the irregularities in your shape would become less noticeable to the peering eyes.
They also make up the best layering pieces for the apple body shape and as such invest strongly in them. Structured coats are flattering coat styles that do not have unnecessary embellishments that can work against your general look.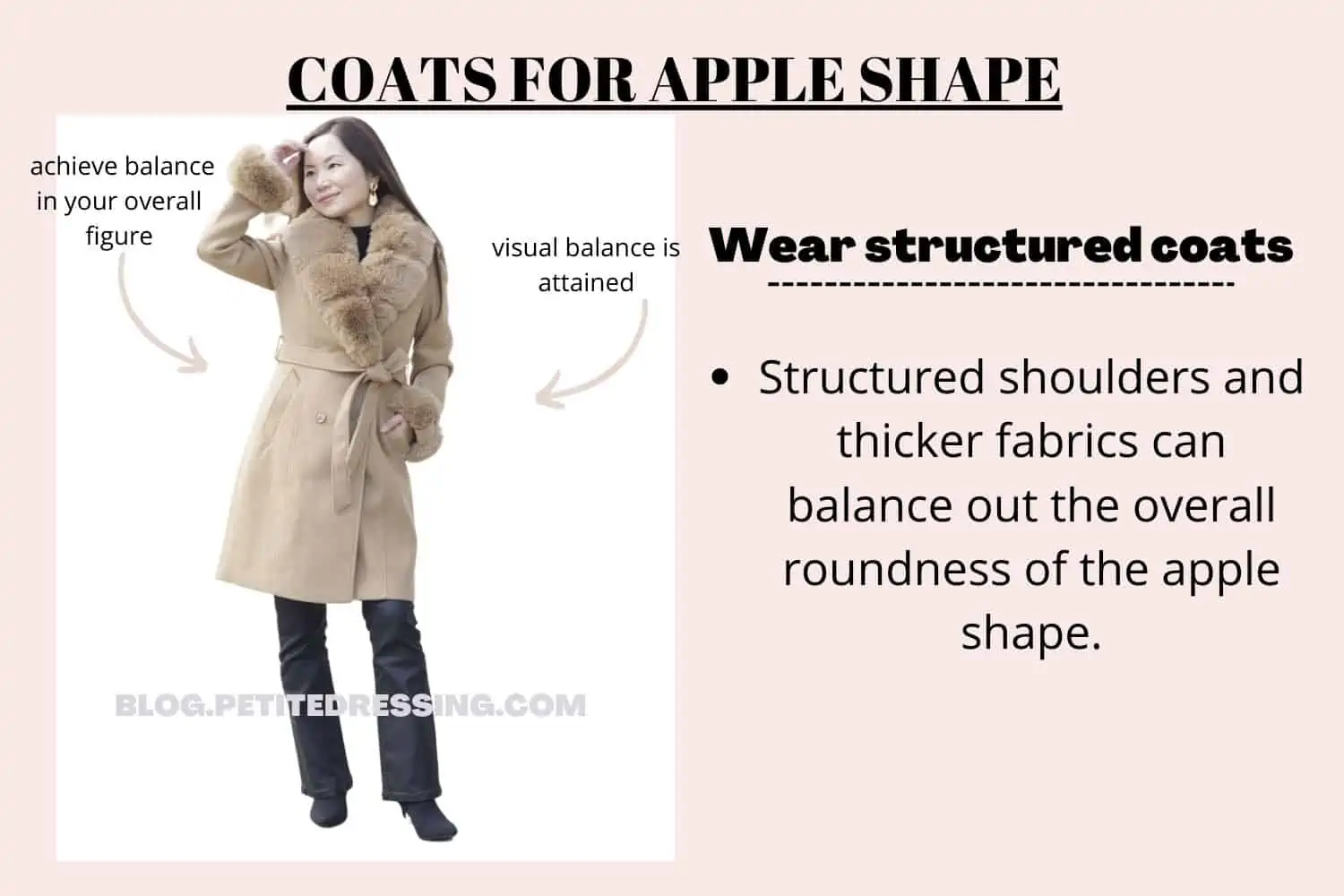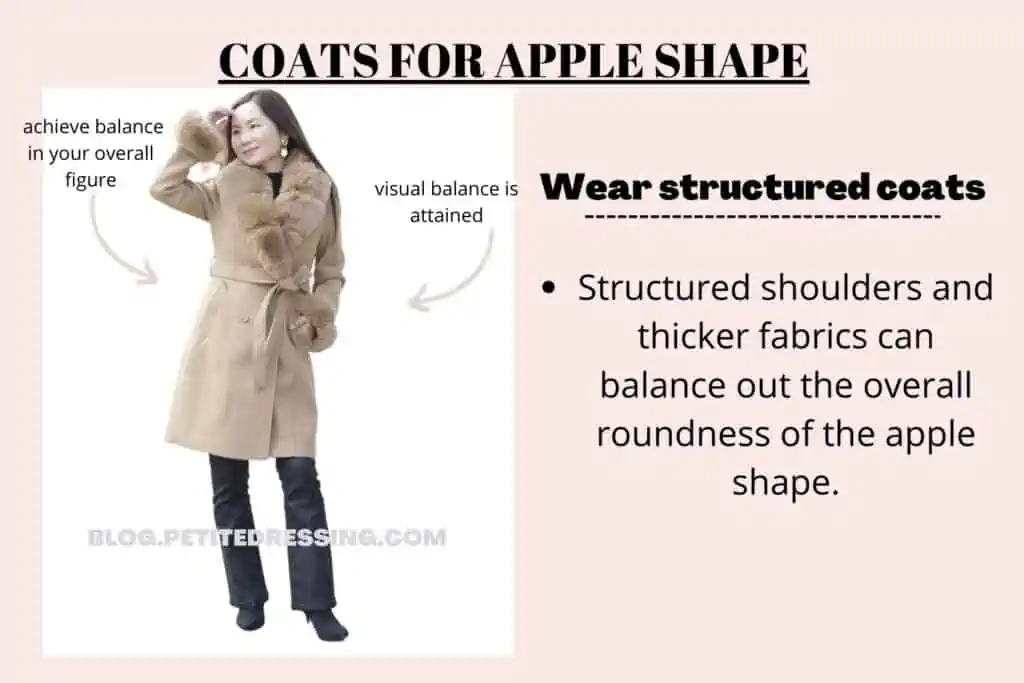 Avoid belted coats
Waist definition is important in all body shapes but the belted coat is not the best way to go about that effect on your apple body shape. Belted coats are designs that would keep the attention of peering eyes on the concerned area by making more noticeable the volume in the tummy.
You are not advised to own a belted coat if you have an apple shape and as such it is best if you do not make efforts to invest in them. A belted coat cannot give you the right look desirable to appear elevated in winter.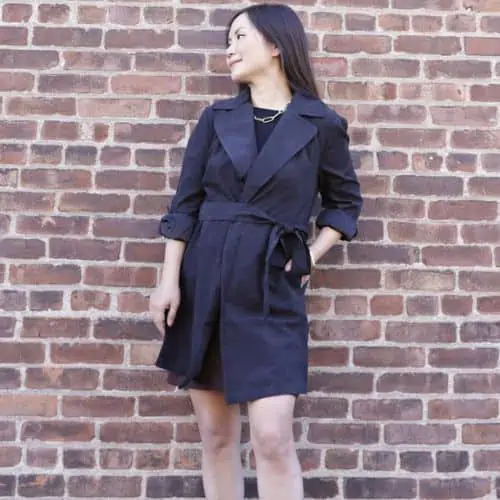 Why you should not opt for belted coats
Belted coats do not look great on the apple body shape and no matter how they are styled, they can be just the wrong detail for your coat.
Avoid the belted coat and opt for styles that can help to brush past the midsection of your apple body shape.
Avoid cropped puffer coats
A puffer coat is one that is naturally designed to have puffs lined up across the coat and if worn over your figure would further increase the volume in your upper half. A cropped coat would make your concerned area become heavy at the top and that is not the best way to get styled.
With extra volume at the upper body part of the apple shape you would appear rather unstructured with more emphasis on your bulging tummy. A cropped coat is not one to be owned by the apple body shape because it does not make figure balancing an easy one.
Anything cropped is the least design that should make it to your wardrobe because your apple body shape would not rightly accommodate it. Wearing a cropped puffer coat could easily mean you trying to throw yourself off balance.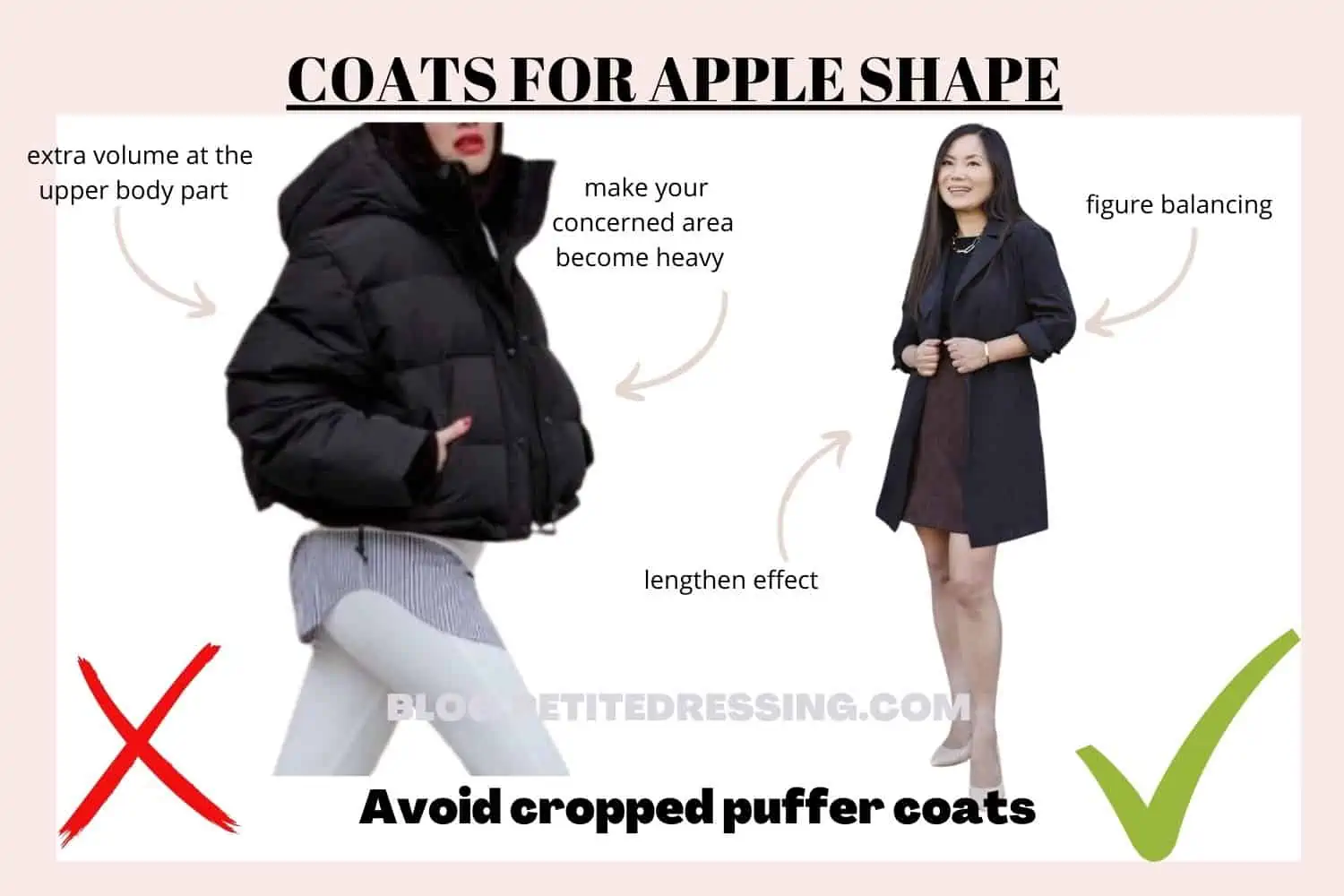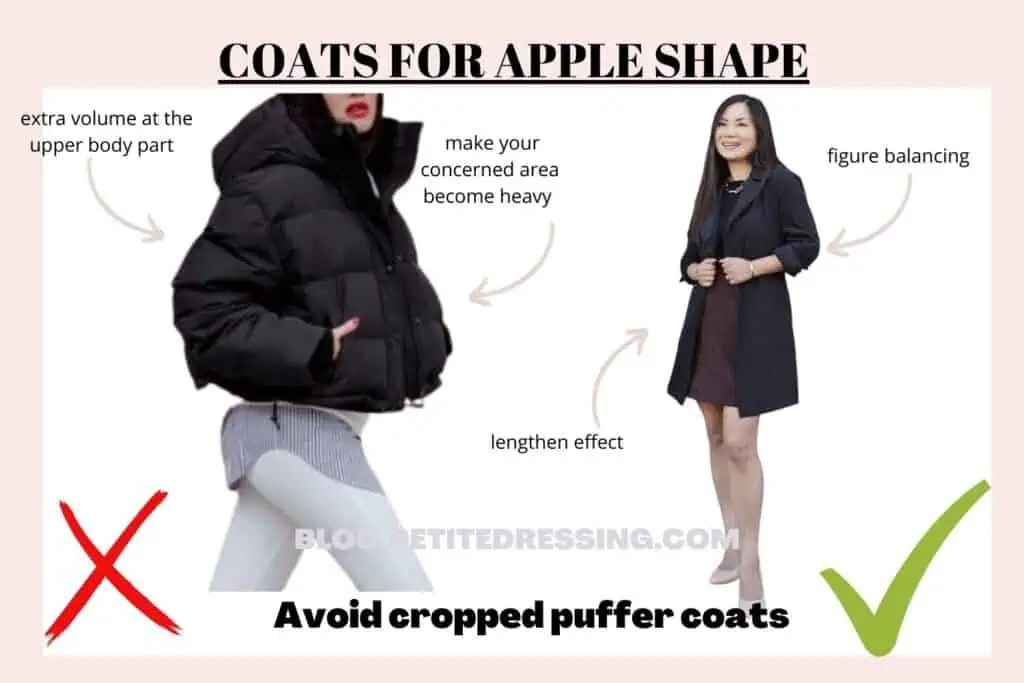 Avoid double-breasted coats
You already have volume in your upper body and as such, there is definitely no reason to go extra with a double-breasted coat. A double-breasted coat has the natural tendency of increasing width and highlight the concerns you have around your figure.
The coat is designed to have an overlap of buttons that creates visual horizontal lines across your upper body. These lines have a way of altering your body shape with a strong possibility of working against its natural structure.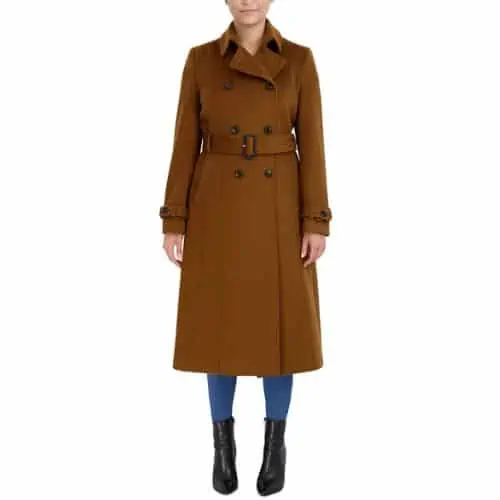 Coat exemption when you're an apple shape
Give a better structure to the apple body shape by not investing in the double-breasted coat design for your body frame.
It is easy for peering eyes to notice your bulging tummy and keep their focus on your midsection when you wear a double-breasted coat.
Avoid shackets
The apple body shape is one that you should not attempt to further disfigure with a shacket because this type of coat has no organized shape. Shacket is a style of coat that could make you appear heavy on your top half because they are designed to be oversized.
Avoid wearing a shacket on your apple body shape as it does not help to disguise the volume in your midsection. Shackets are designs that cannot define the waist of the woman with an apple shape and are therefore not flattering for your feminine figure.