Women with the rectangle shape can look athletic but often have little or no waist definition. If you have short legs on top of that, it is important for you to find the right clothing style to flatter your shape. Below is everything you need to know to look your best.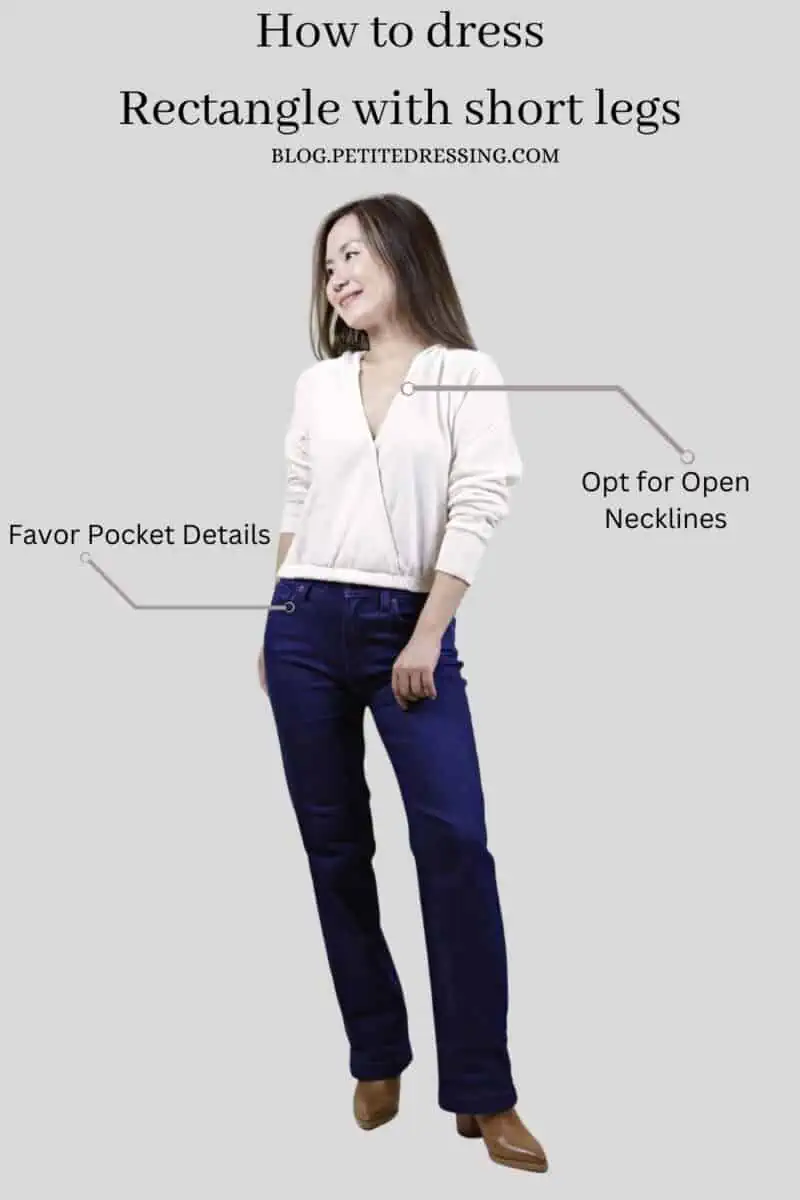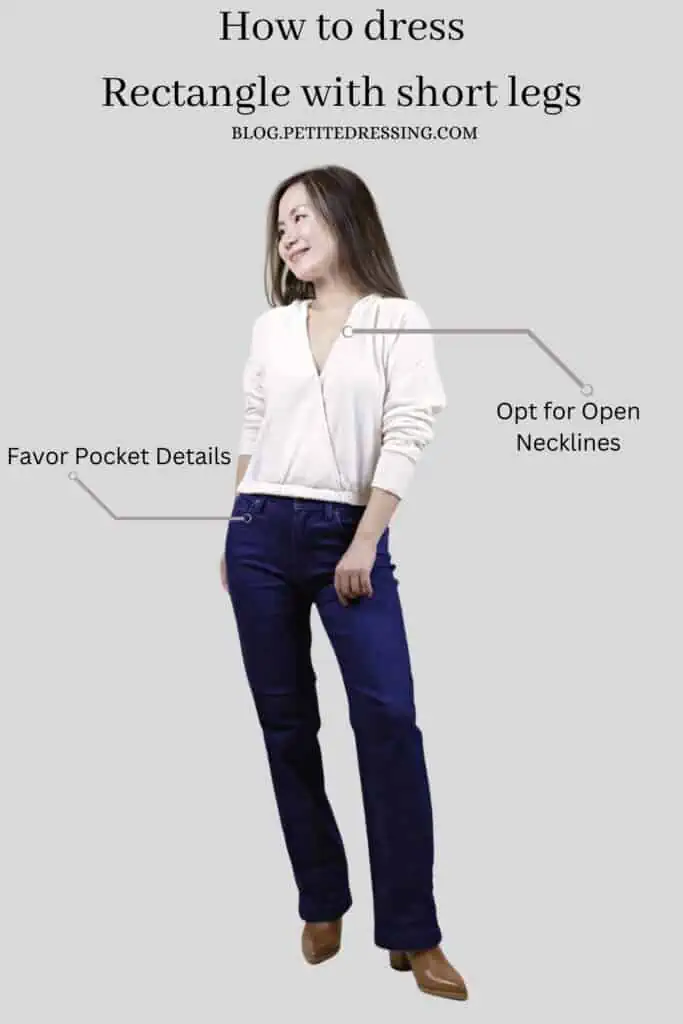 Wear Belted Clothing
Rectangle body shapes typically lack natural curves but that doesn't mean there's no way around this concern. To give your body more definition, always look for clothing pieces that offer waist definition; such as belted tops and belted dresses.
Adding a belt to your outfit efficiently cinches the waist, which instantly gives you a more defined and curvier figure. Additionally, the vertical emphasis brought by cinching the waist redirects attention away from your shorter leg length.
Belting your clothing can also have the advantage of visually elongating your legs so this is an easy solution if you have short legs. Cinching your waist with a belt efficiently creates a focal point that draws the eye upwards and therefore steers attention away from your actual height.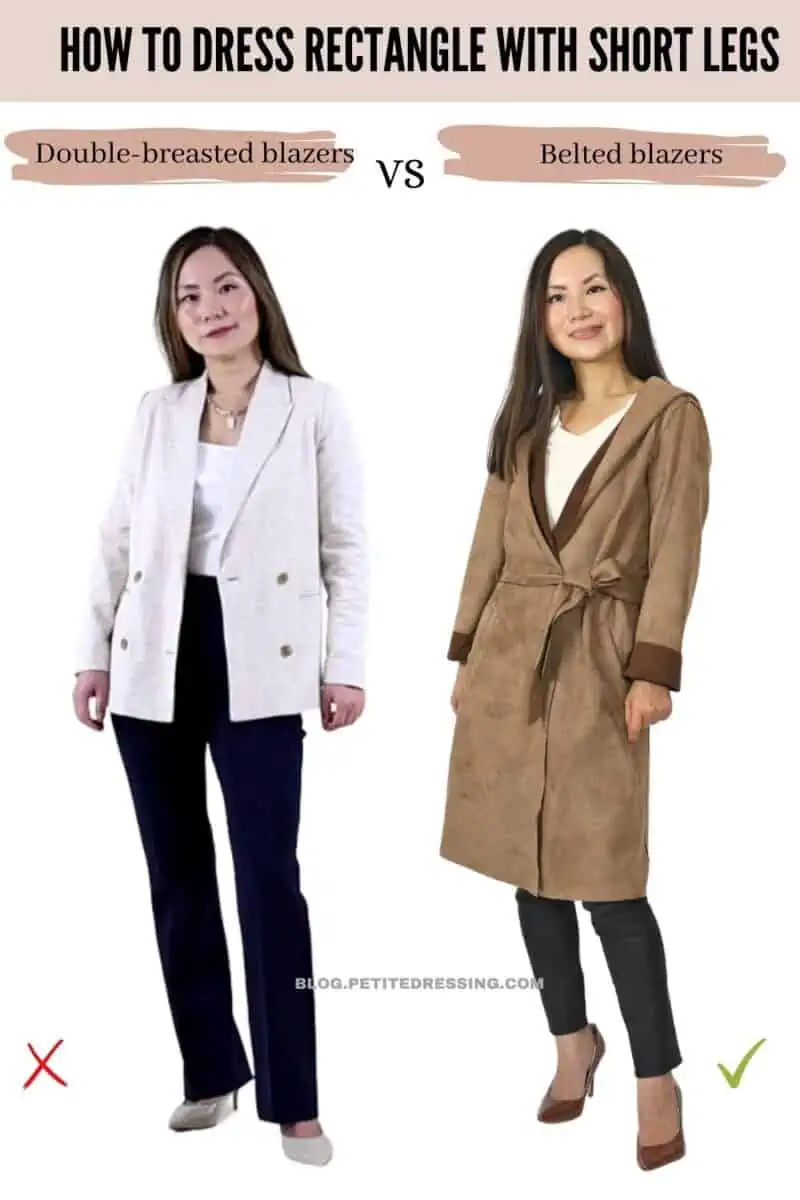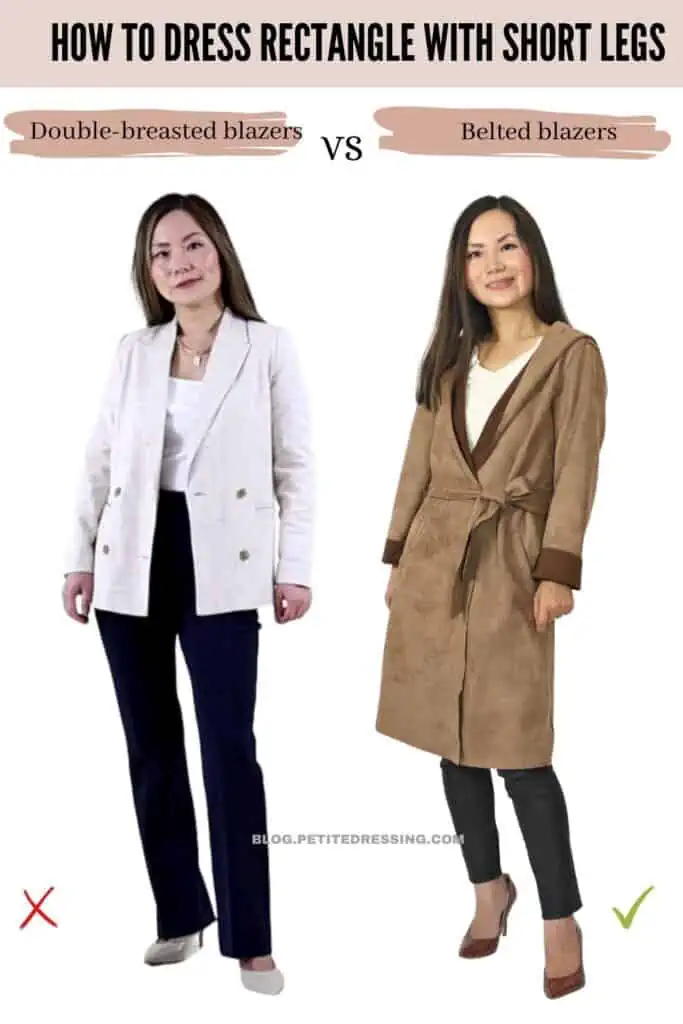 Wear Bustiers
Bustiers are inherently glamorous and their sense of elegance and sophistication is quite apparent. But other than these great visual factors, they can also be especially helpful for rectangle-shaped ladies with short legs.
Bustiers are specifically designed to highlight and support the bust area which can be quite essential to rectangle shapes as they usually have smaller, and sometimes even flat, busts. Bustier tops often have underwire or boning which nicely provides lift and shaping to the chest.
Apart from helping you enhance your bust, bustiers can also be advantageous for women with short legs because wearing them leads the attention to go upwards towards the bust. This immediately shifts the focus away from the leg length.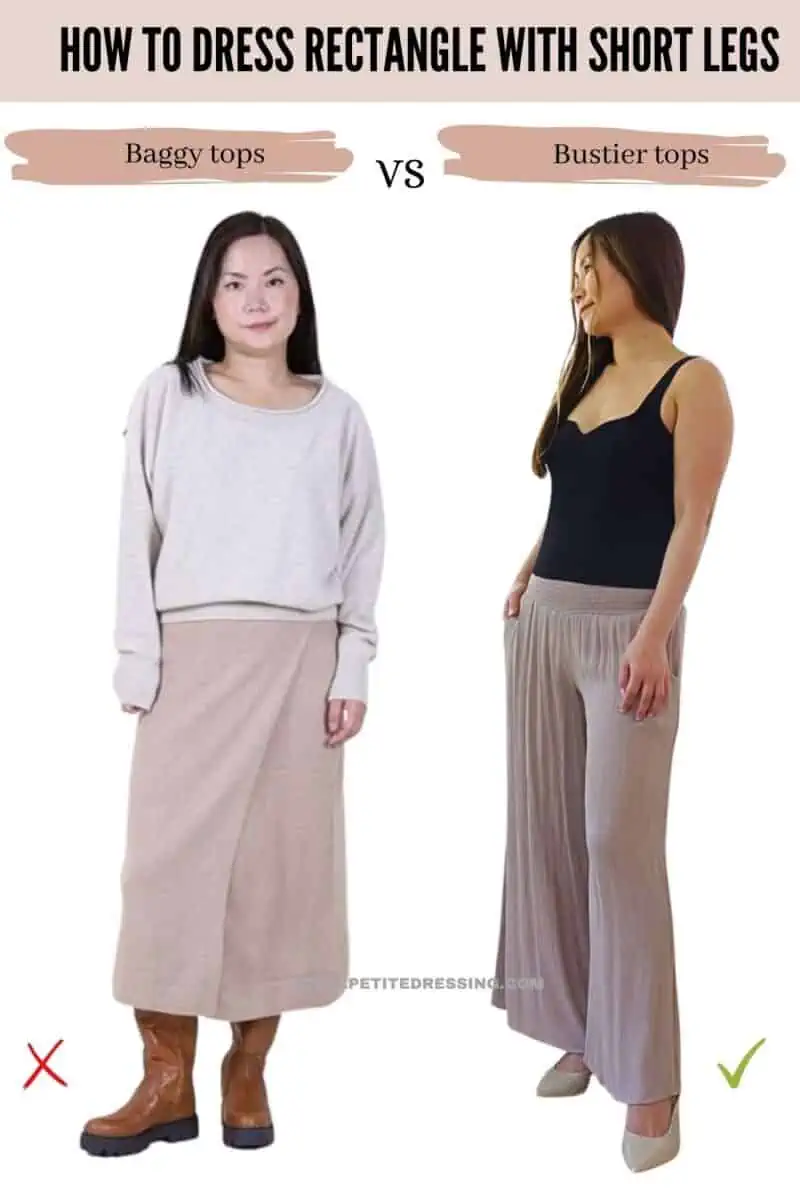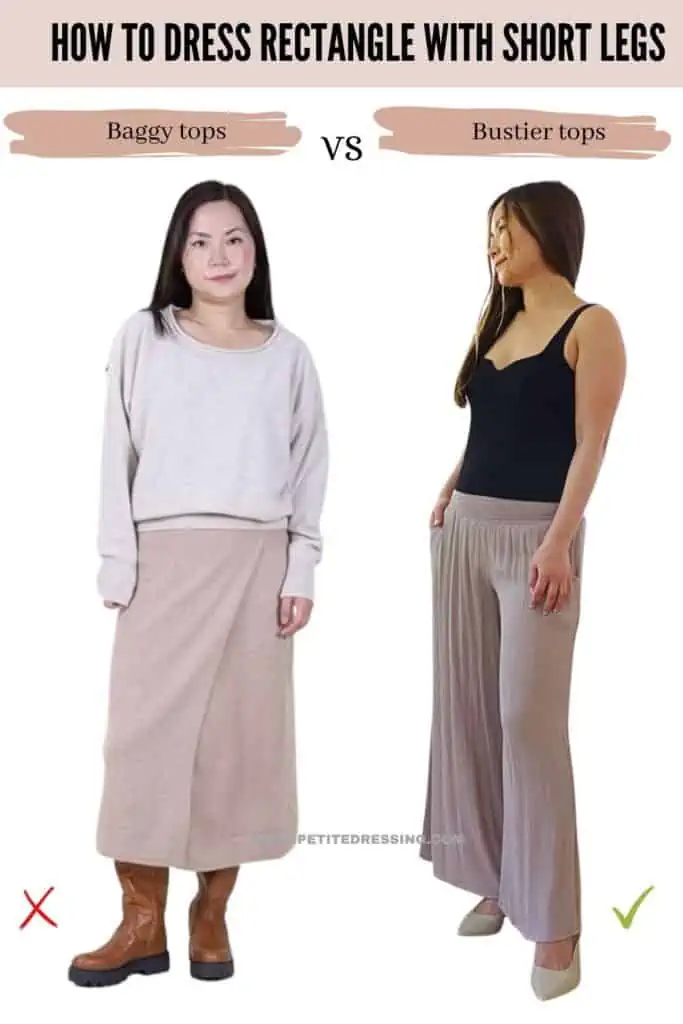 Opt for Open Necklines
Open necklines, such as V-necks, scoop necks, or off-the-shoulder necklines can offer numerous style benefits that can enhance your petite rectangle-shaped figure. They help draw the attention upwards and enhance your upper body while also adding a sense of elongation to your frame.
Rectangle body shapes often have a more angular or straight silhouette which is why wearing open necklines is flattering for your figure. They soften those lines by adding curves and softness to the upper body and also create a more feminine and balanced overall appearance.
Just consider the fact that when incorporating open necklines into your wardrobe, you have to take the occasion and your comfort level in mind. Whether you choose to go for the casual V-neck or a lower neckline, it's important to note that you have to go for something that makes you comfortable.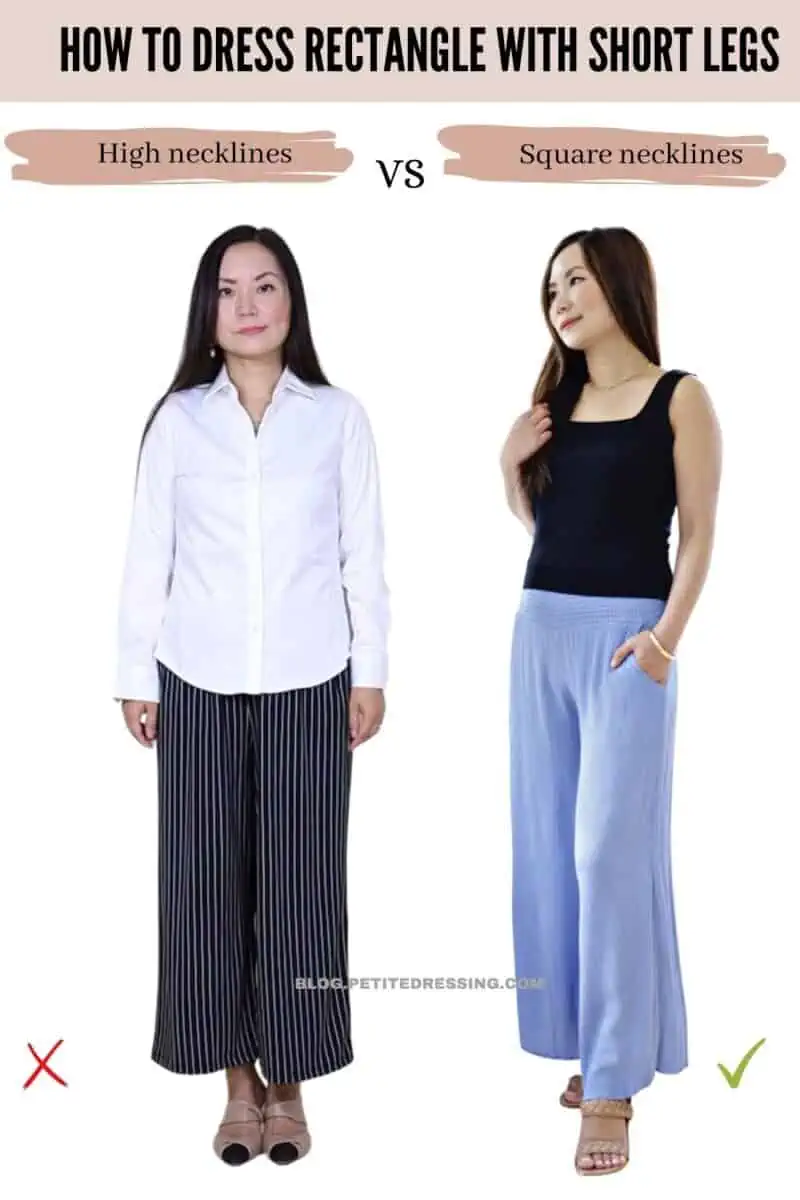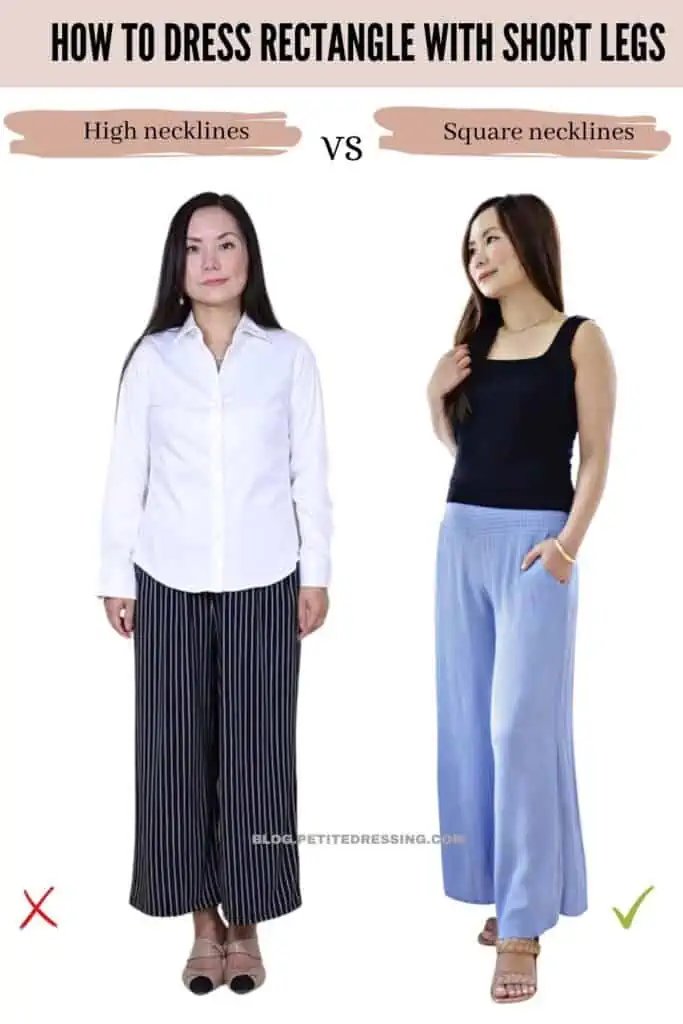 Consider Flounce Skirts
The flouncy and voluminous nature of flounce skirts adds extra volume and movement to the lower body to give you the appearance of more curves. These flounces, which are usually ruffled details or layered fabric along the hemline, efficiently draw attention to the hips and thighs to make them look fuller.
This particular structure helps balance out the straighter lines that are naturally present on rectangle body shapes and creates a more hourglass-like silhouette. Moreover, flounce skirts have the ability to make the legs appear longer by drawing the eyes downward and creating a vertical line that visually lengthens the legs.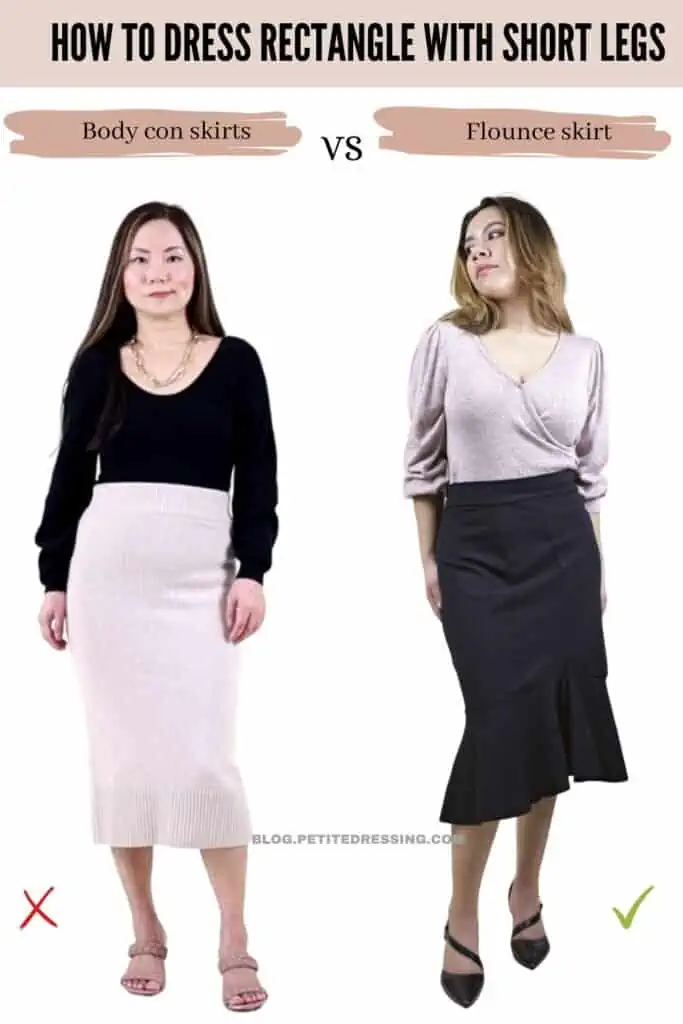 Wear Pleated Pants
Pleated pants feature a vertical fold of fabric which provide extra fullness around the hips and thighs. This helps create the appearance of more curves in your lower body to balance out the straighter lines of your rectangle body shape.
In addition to the fact that it helps create the illusion of curves, pleated pants often have a higher rise that defines the waist and elongates the legs. It draws attention to the narrowest part of your torso and brings your overall frame into complete cohesion for better balance and taller stature.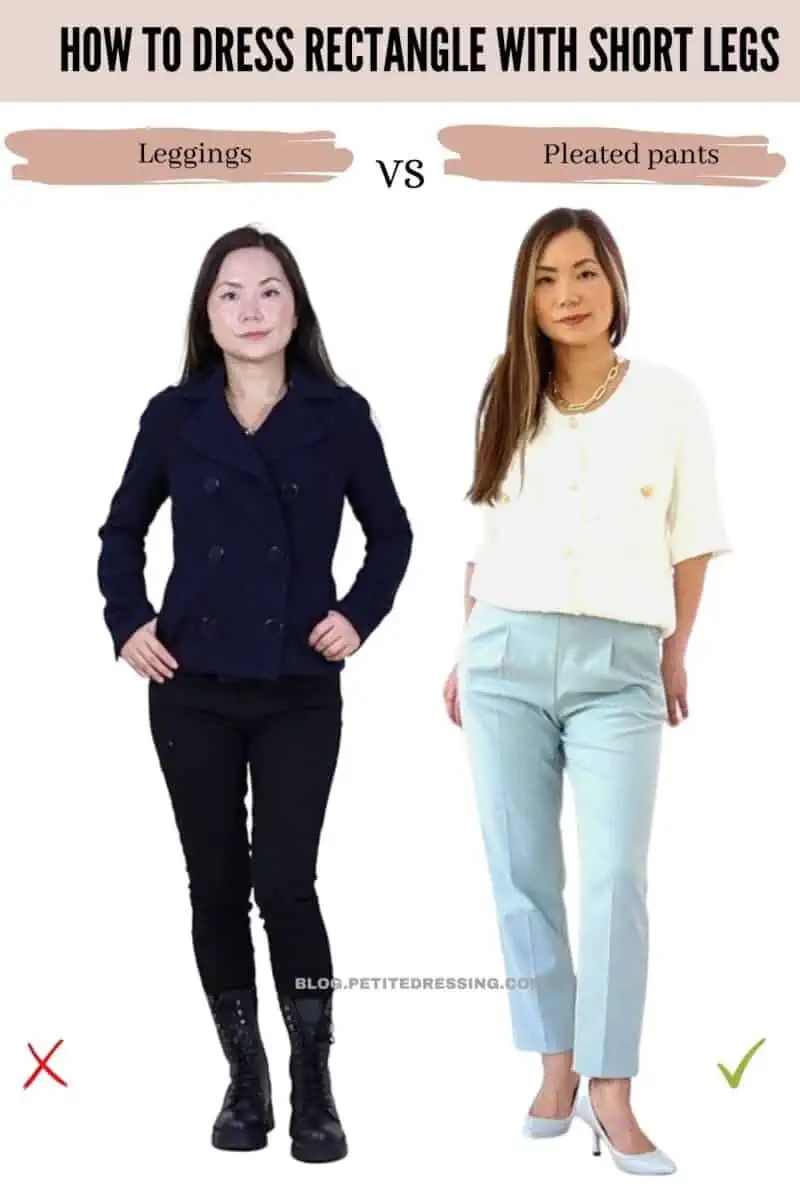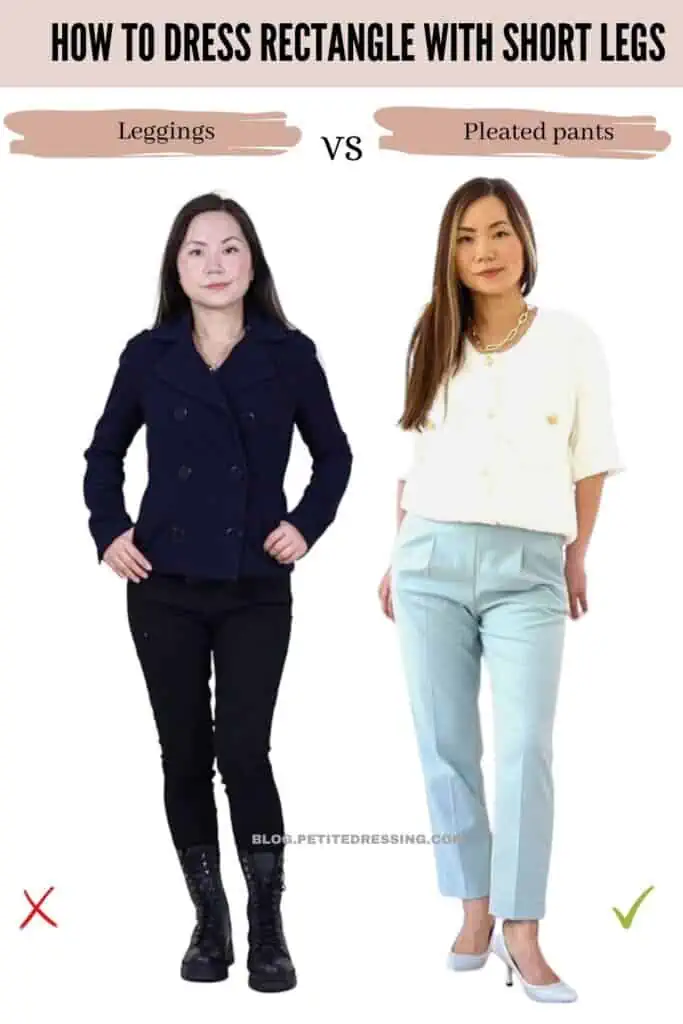 Wear Puff Sleeves
I have to say that puff sleeves are always a dainty detail that adds more femininity to an ensemble. They can also be very helpful in making your rectangle-shaped body have broader-looking shoulders to enhance your best features.
Puff sleeves give you the appearance of more pronounced shoulders while also drawing attention to the upper half of your body. This feature helps visually lengthen your frame and steer the eyes away from your short legs.
Since puff sleeves often have a more apparent, bubble-like volume, this helps create more dimension that minimizes your frame's straight and angular lines. This results in looking more shapely and defined overall.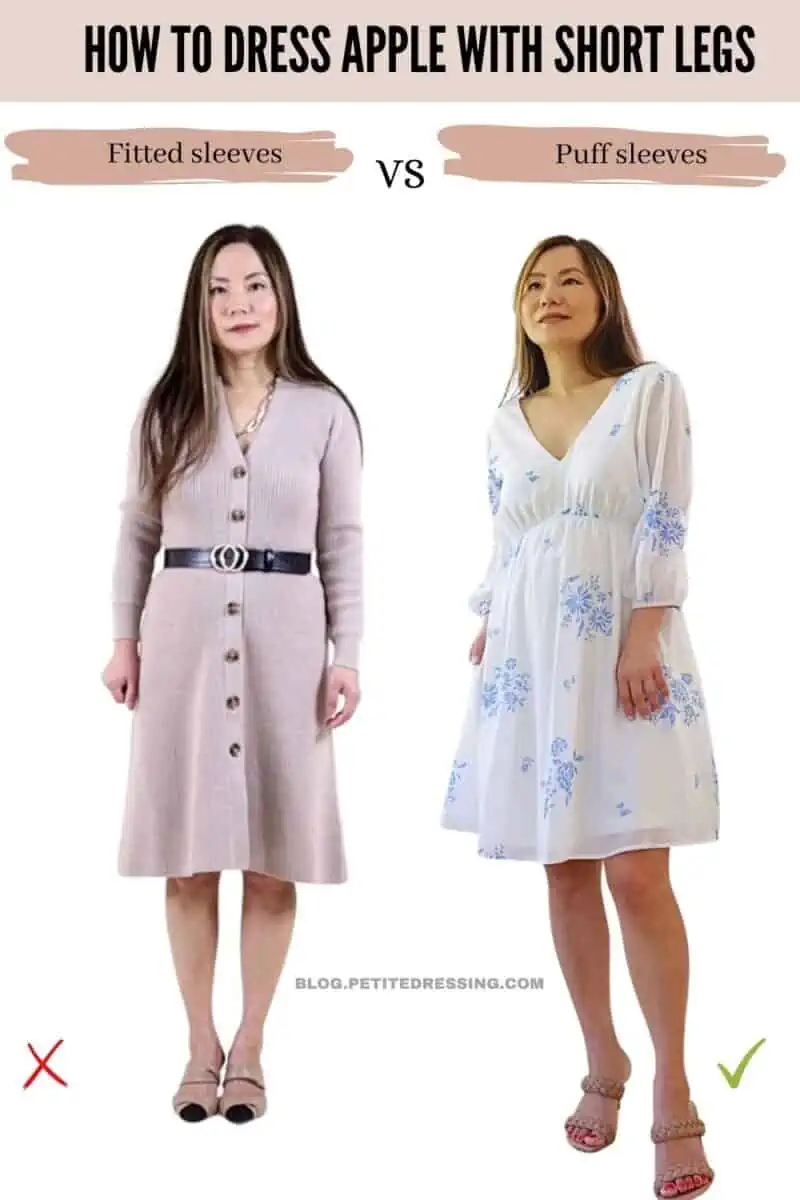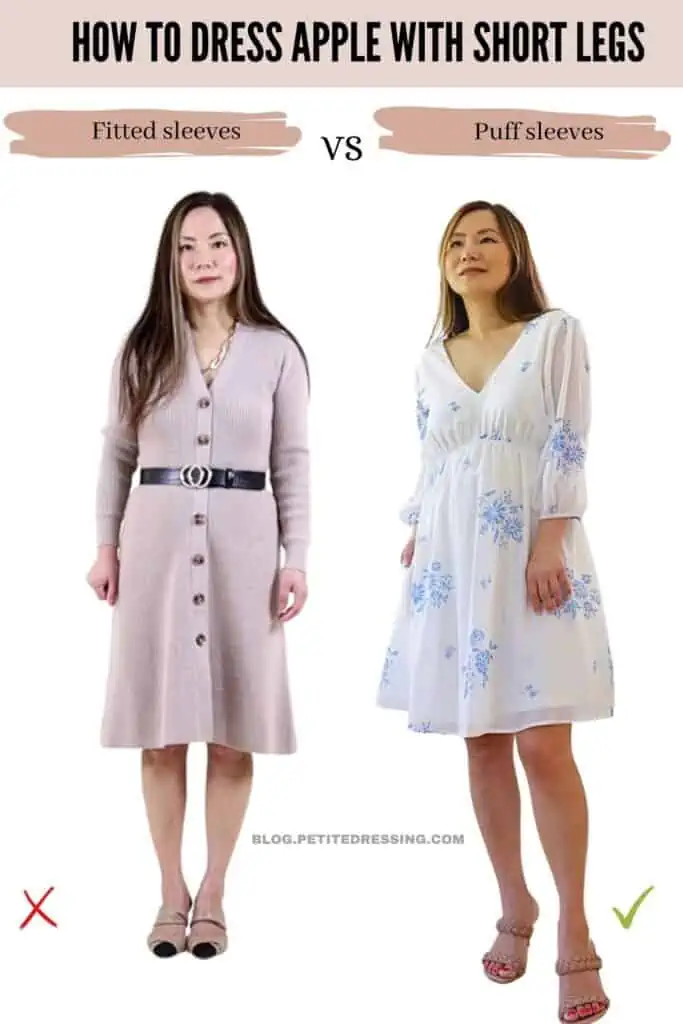 Favor Pocket Details
Your body shape may look a bit flat on the bottom but don't worry because adding pocket details to your pants or jeans can help visually tweak this concern. Pocket details, such as flap pockets or decorative stitching can significantly add volume to your hips and buttocks to make you look curvy.
The strategic placement of these pockets can visually enhance your curves by bringing more shape to your figure. This will help break up the blunt, straight lines that your rectangle body shape naturally possesses.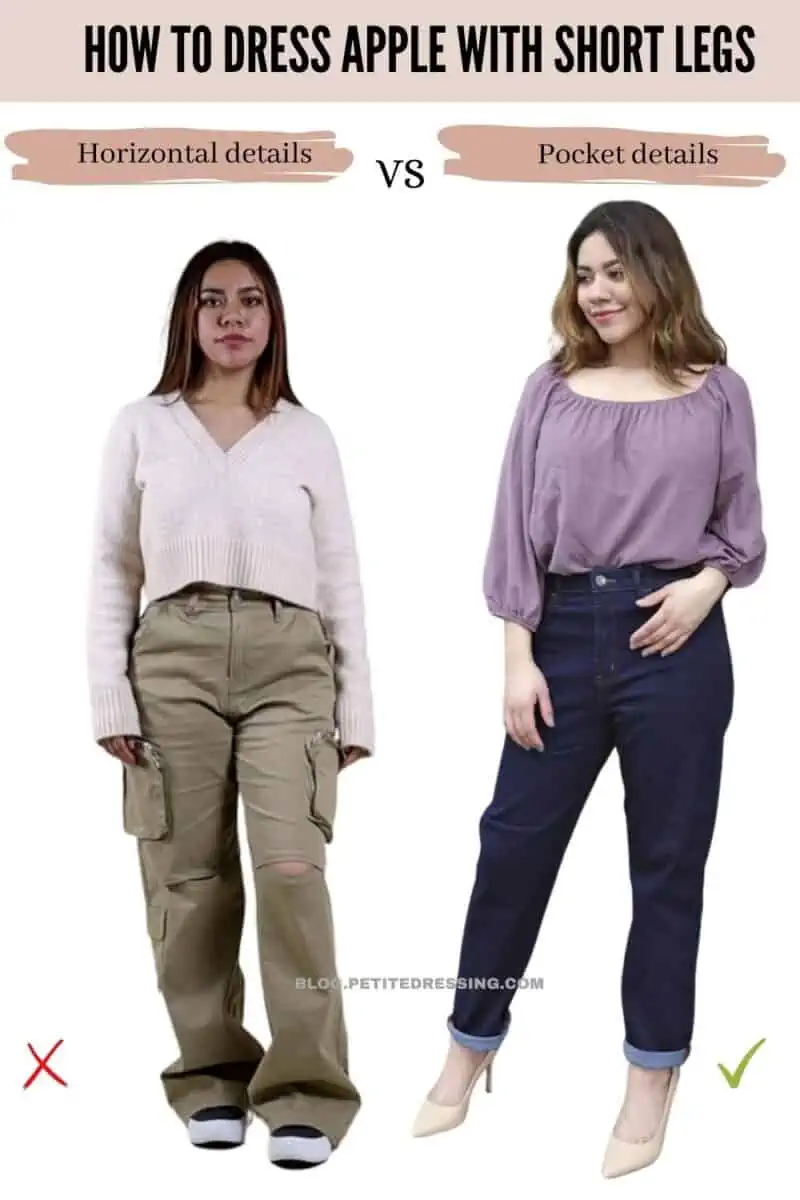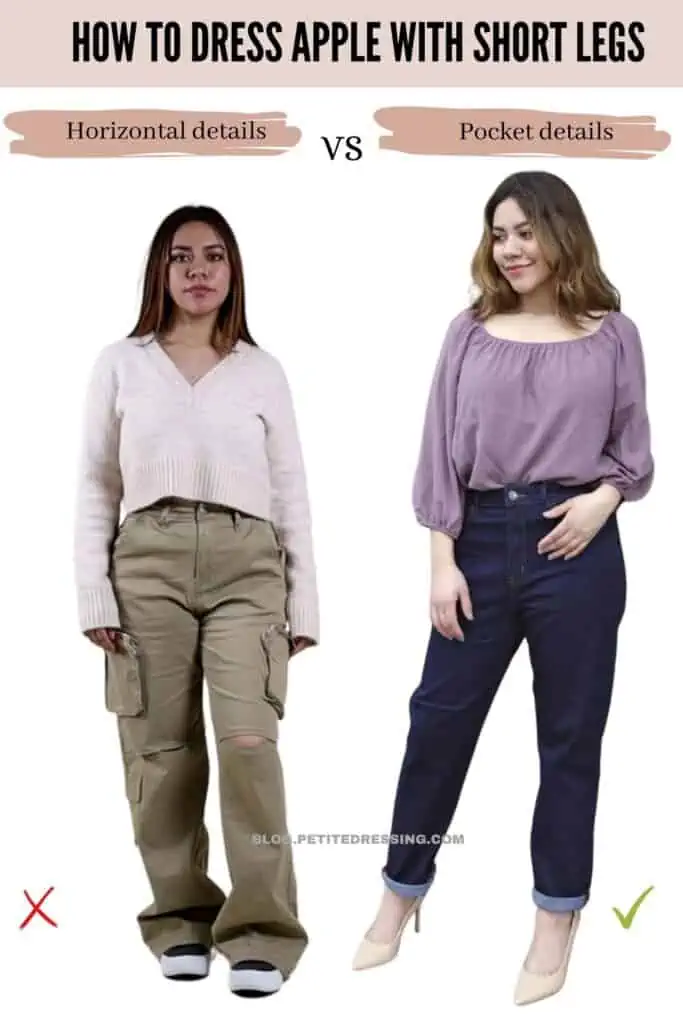 Choose Ruffles
As someone who lacks the natural presence of curves, adding some volume to your outfit can help create the visual illusion of curves. Voluminous flounces of fabric such as cascading or circular ruffles help add more shape and depth to your angular figure.
You can opt for clothes where ruffles are strategically placed where your body lacks volume. For example, ruffles that are placed along the bustline can help you achieve fuller-looking breasts, and ruffled overskirts in peplum tops can also give your hips more volume.
While ruffles can be quite helpful in adding shape to your body, it's still important to make sure that you don't overdo it. Otherwise, you'll end up overwhelming your short and straight figure.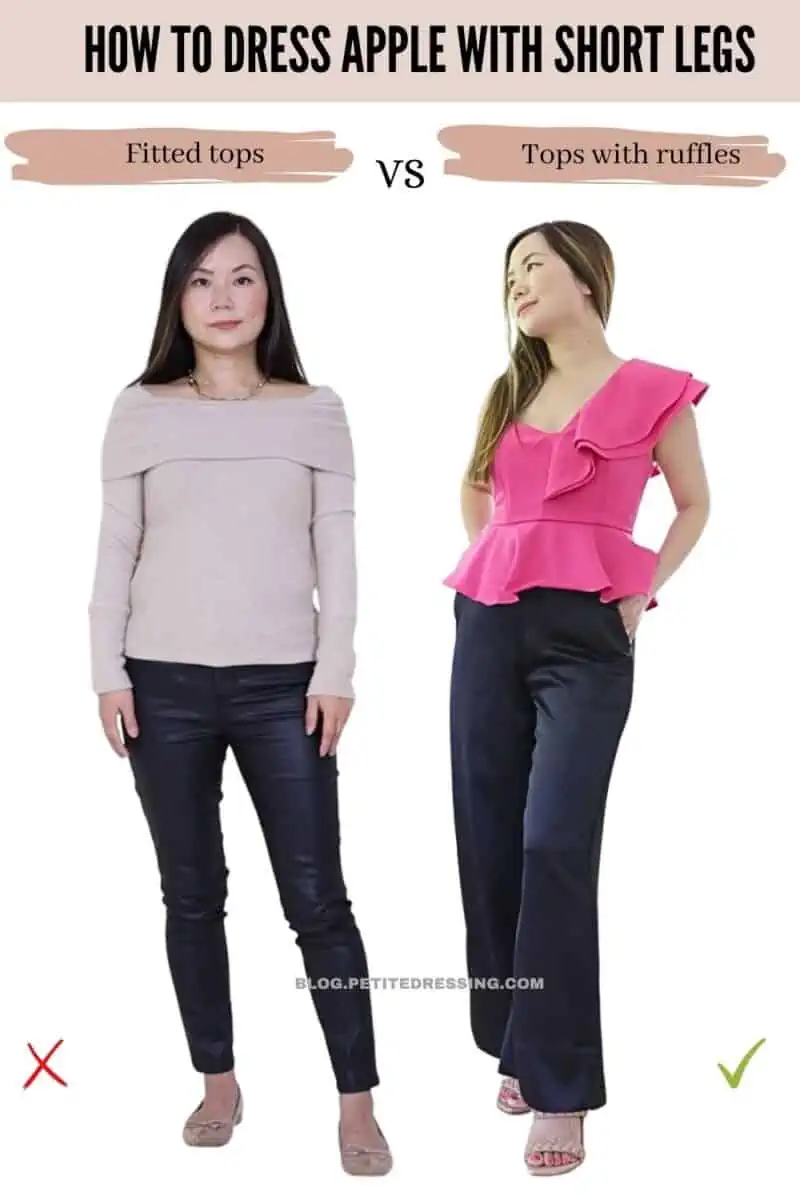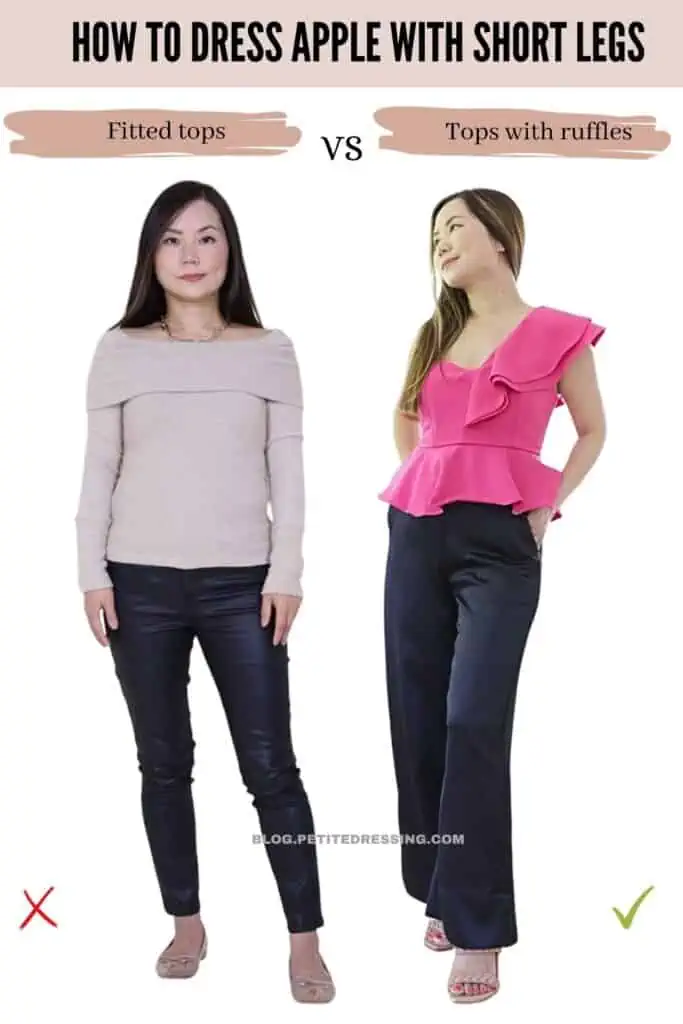 Go for A-Line Dresses
Thanks to the fitted bodice of A-Line dresses that gradually flares out from the waist down, they can easily create the illusion of having a curvier frame. The gentle flare of the A-line dress adds volume to the lower body, which makes your overall look more proportionate and pleasing.
The flare also helps neutralize the lack of definition on your midsection due to its roomy structure. This way, it's much easier to achieve a nice balance between your upper and lower body.
A-line dresses can also work wonders in elongating the appearance of shorter legs by visually extending the leg line. A-Line dresses skim over the hips and thighs, which effectively draw the eye downward in a continuous visual flow, resulting in a taller and leaner appearance.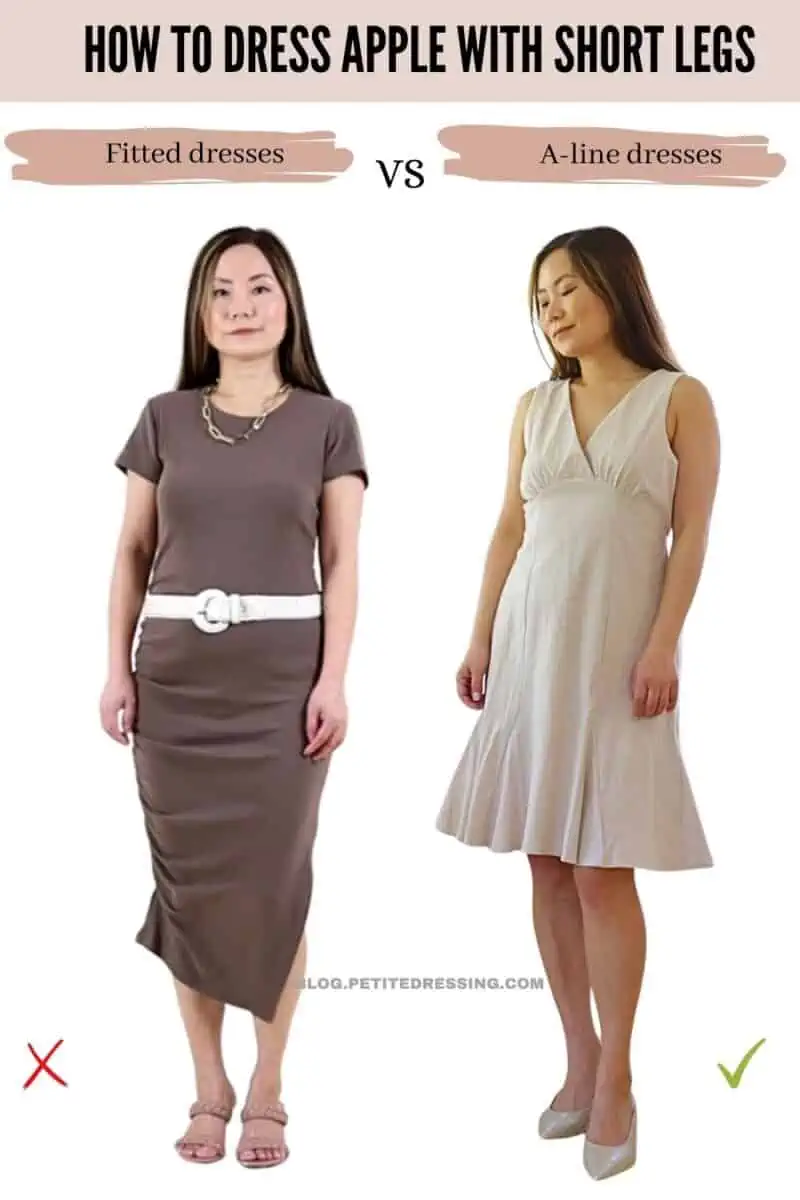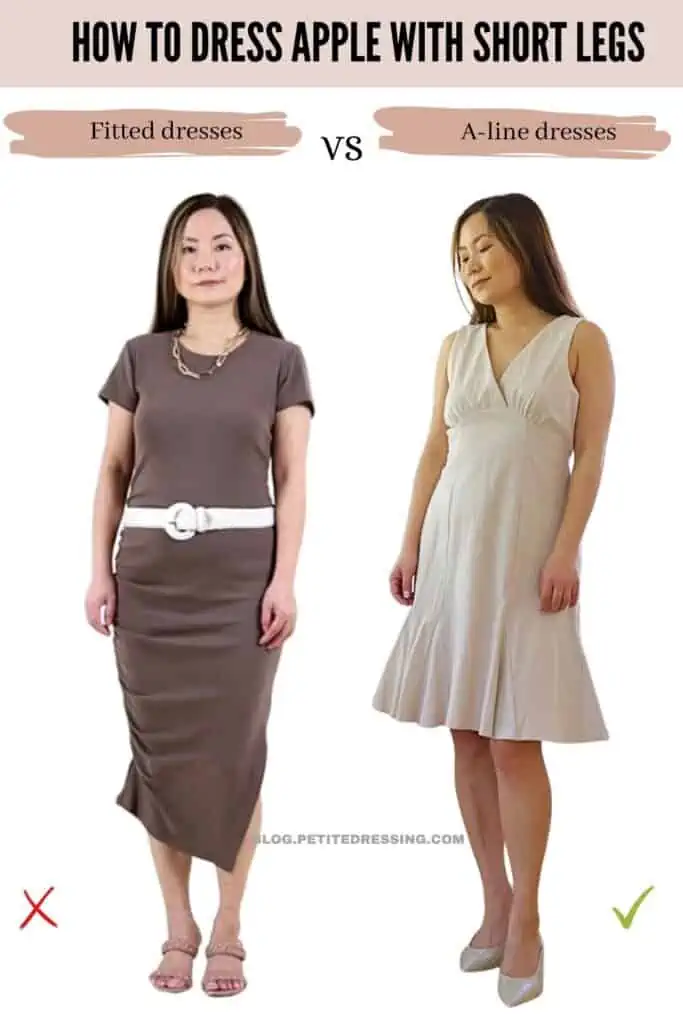 Wear Color-Blocking Dresses
Color-blocking dresses feature contrasting hues that are strategically placed all over the garment. Because of these strategic color placements, helps visually create the illusion of curves.
You can draw attention to different areas of your body by incorporating color blocks with strong contrast in your dress. This subtly enhances your natural shape without hiding your best features.
Plus, color-blocking can be great for helping you appear to have longer-looking legs! Choosing dresses with a darker shade blocking on the hemline or going for vertical color blocks can be a great way to add length.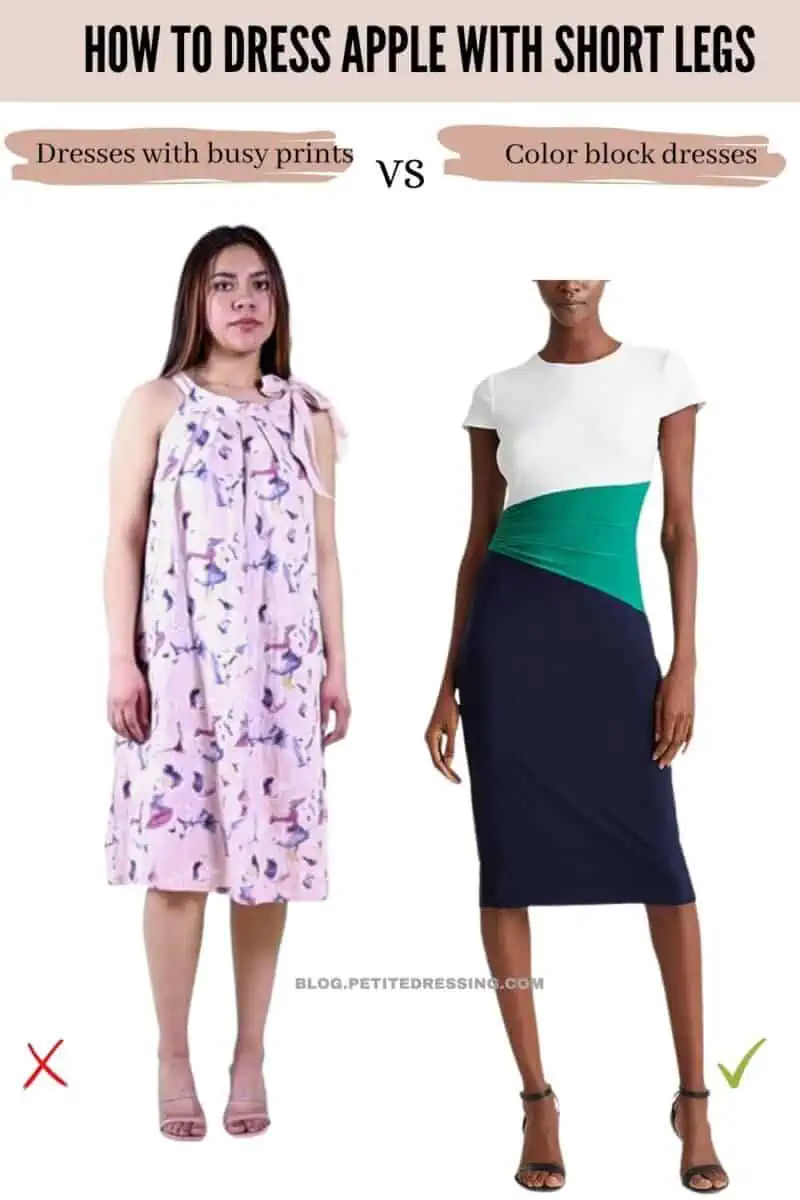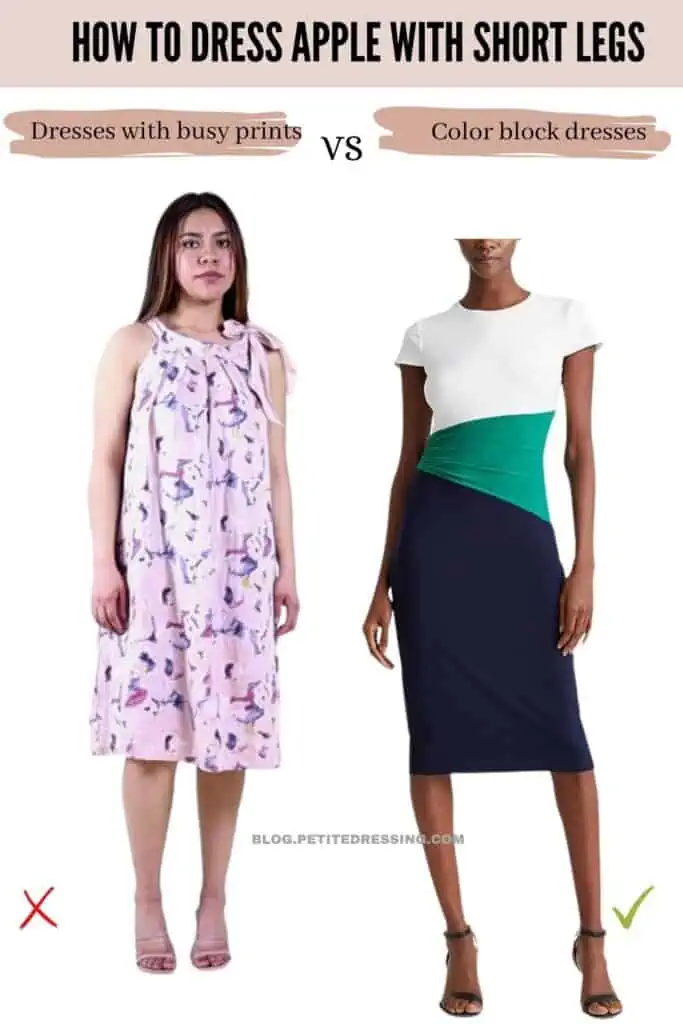 Wear Structured Clothing
Structured clothing pieces effectively enhance the silhouette by adding definition and shape to a straighter rectangular figure. Details such as defined seams, darts, or panels are quite apparent in structured pieces and they strategically highlight and accentuate your natural body lines to give the appearance of curves and a more feminine silhouette.
They also often emphasize the waistline and this is obviously advantageous for rectangle body shapes. Structured garments help create the illusion of an hourglass figure as it helps add definition to the waist by cinching it in.
Apart from its figure-defining features, structured clothing has a polished and put-together aesthetic that gives your ensemble a more bespoke look. It gives a clean and refined appearance to visually elongate and define your frame.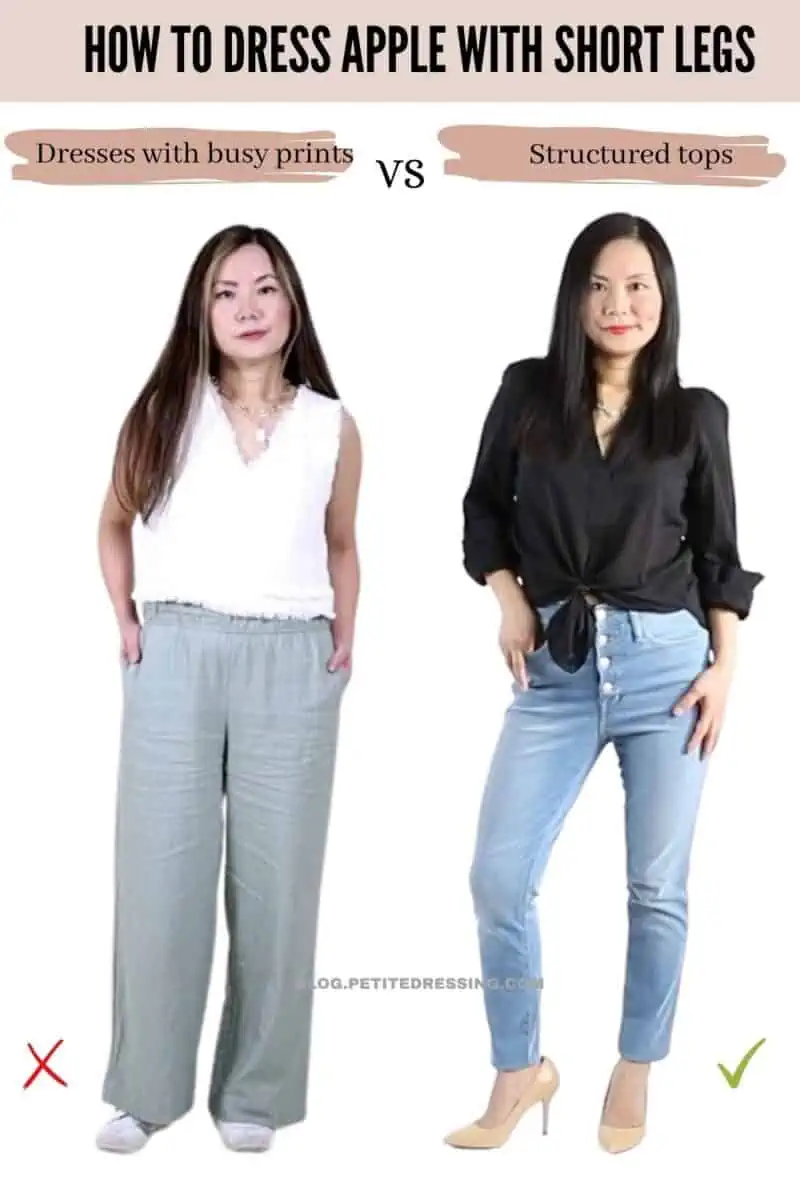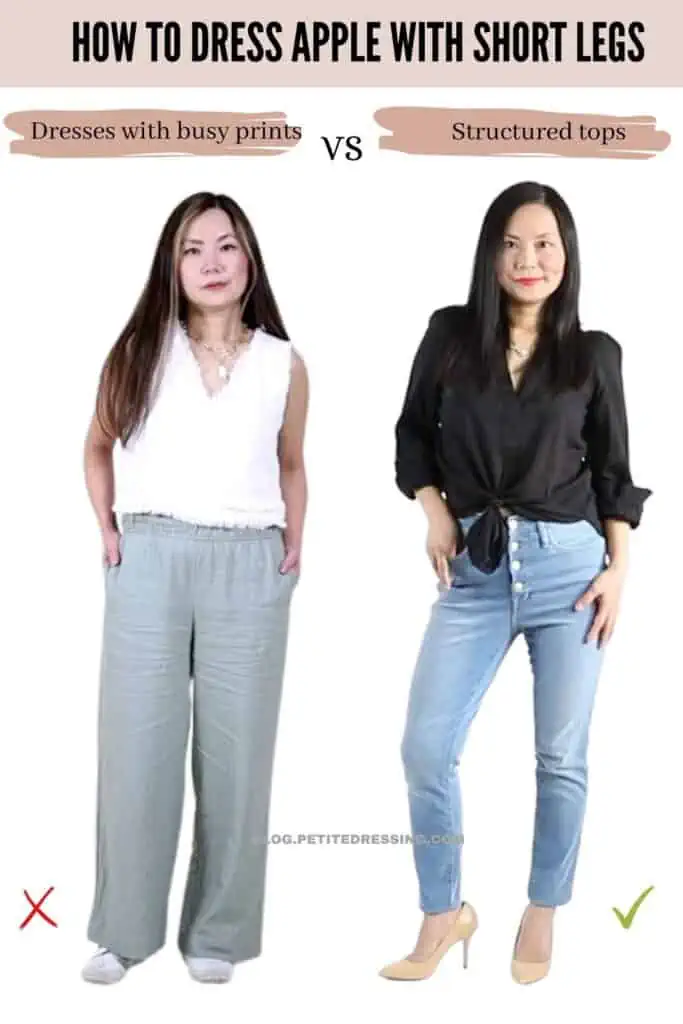 Avoid Tight-Fitting Clothes
Wearing tight-fitting clothes such as bodycon dresses or stretchy tops and bottoms can only emphasize your figure's straight and angular lines. As rectangle shapes don't have much definition, wearing body-clinging clothes may look unflattering.
In terms of height, tight-fitting clothes tend to bring too much attention to the proportions of the body, including shorter leg lengths. When your clothes are too tight, they can visually shorten the appearance of your legs and create an unbalanced look.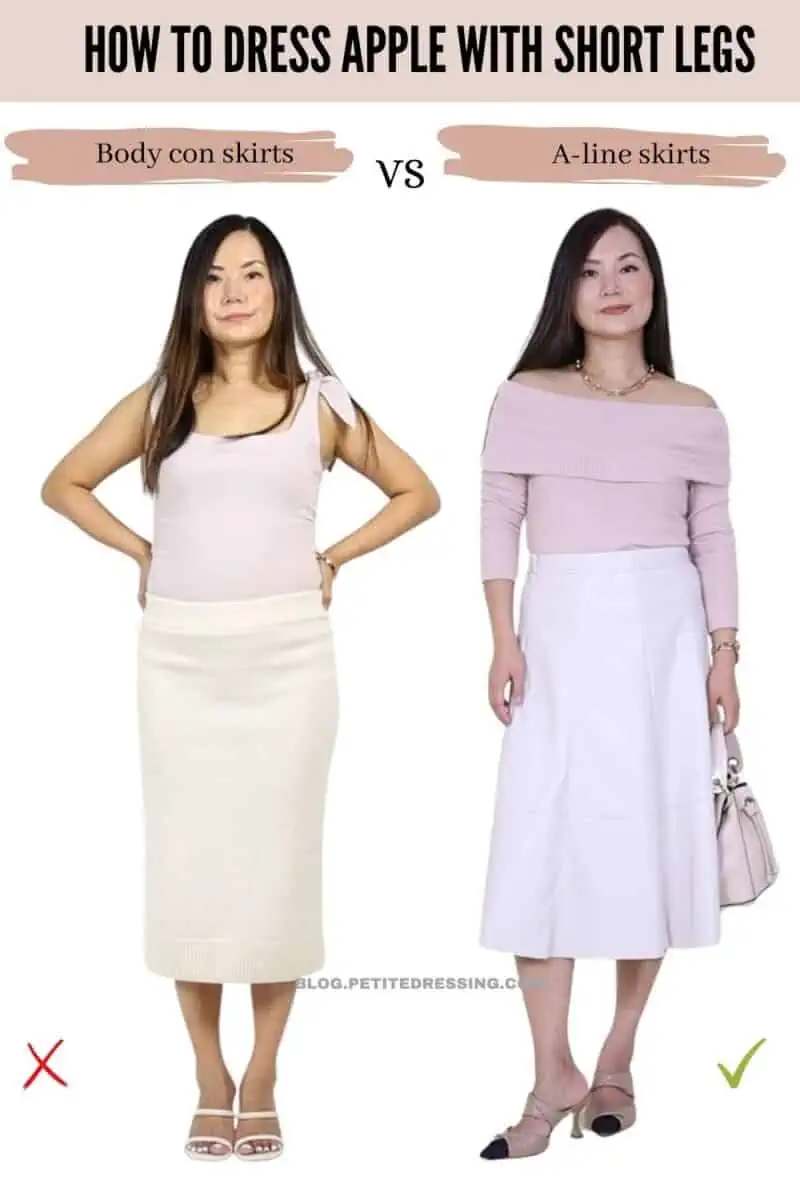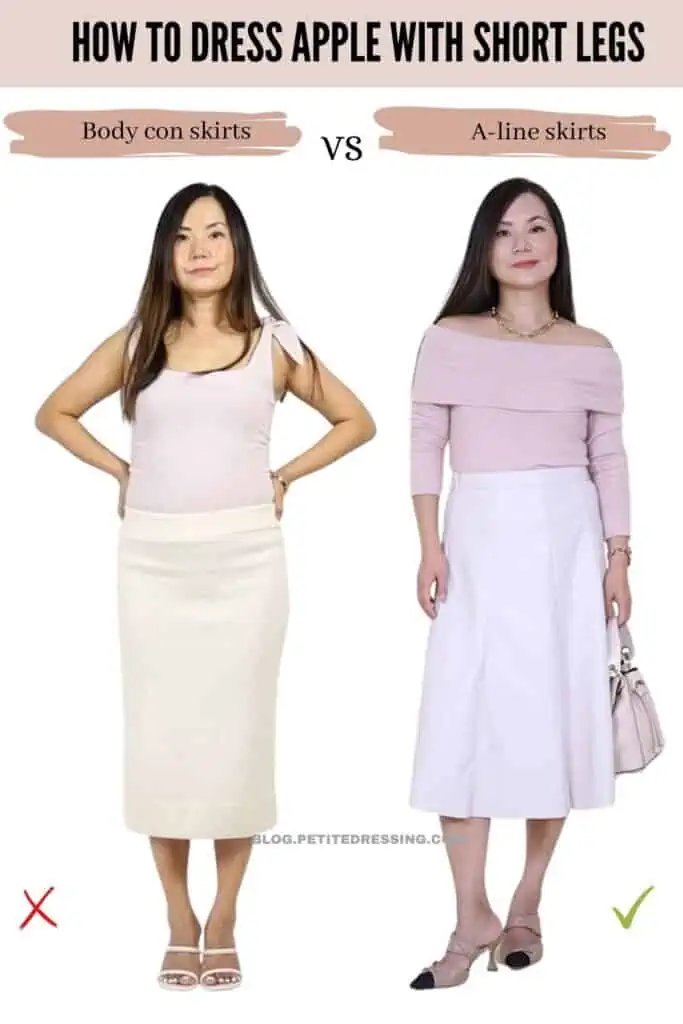 Avoid Boxy and Shapeless Pieces
Boxy and shapeless clothes can make your body appear more straight and angular, which is something rectangle shapes tend to be more conscious about. Moreover, boxy and shapeless clothes can add bulk to your frame and make it more challenging to showcase your unique body shape.
Plus, if you have short legs, these kinds of shapeless clothes can significantly overwhelm your figure, making you look even shorter. Remember, you'd want to enhance the appearance of your curves and elevate your height so you shouldn't settle for wardrobe pieces that blur these features even more.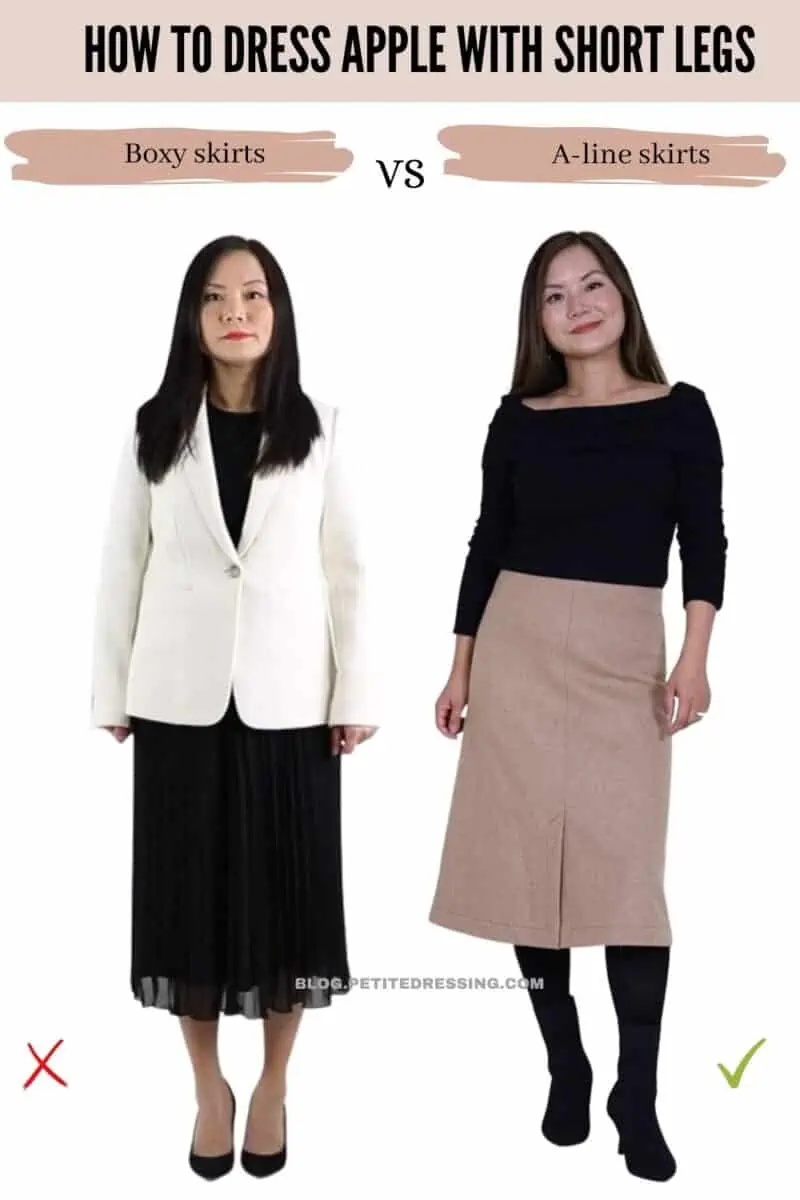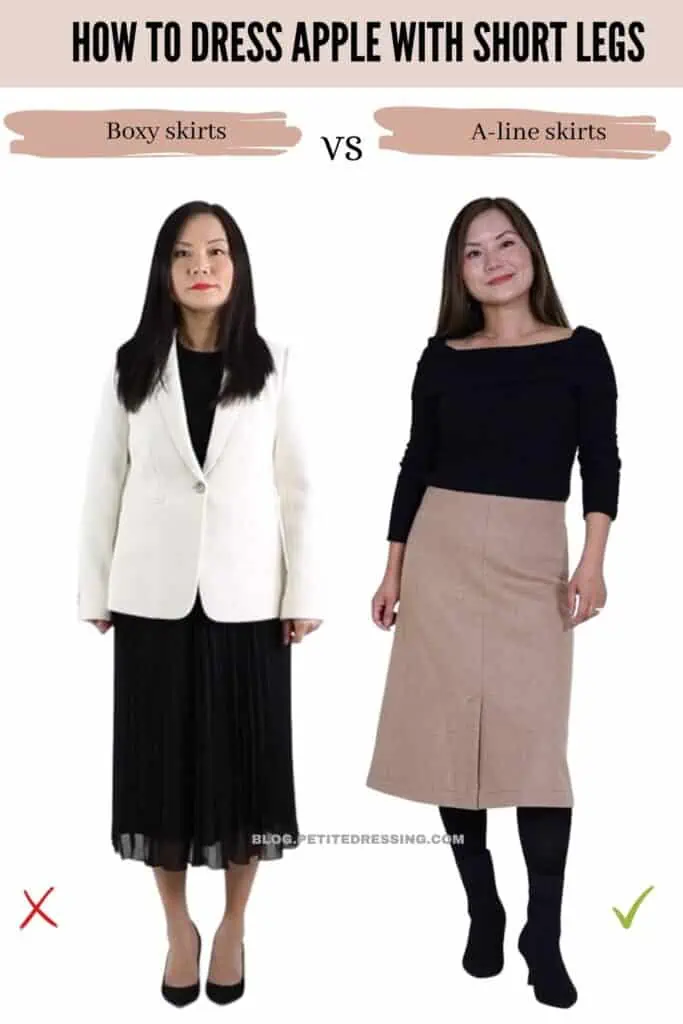 The Key Takeaway
Styling a rectangle body shape with short legs can be quite challenging but it's also a creative process that involves emphasizing certain features and balancing your proportions. By following these few tips I shared, you can definitely enhance your figure and feel confident in your outfit choices.
Remember, fashion styling should be something for you to freely express yourself. So just have fun and be confident with your beautiful body shape – you'll surely come up with stylish ensembles to fit your figure!