Red is one of the unique colors often referred to by many as the "romantic" color, and many people use it to express their feelings to the people they love with red roses. Red also is a symbol of power and boldness, making a strong statement in anything you wear.
Color coordination is essential, and here is the 14 best colors to wear with red clothes to look classy and feminine.
Red and Black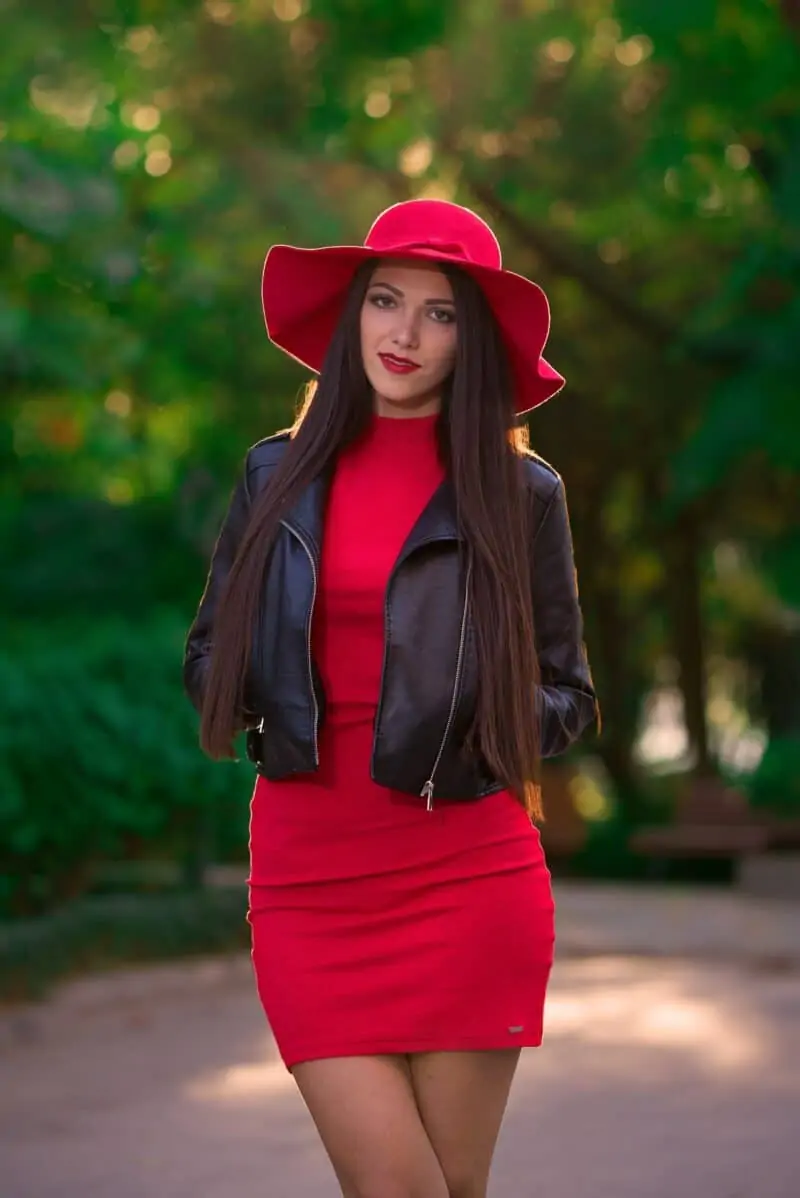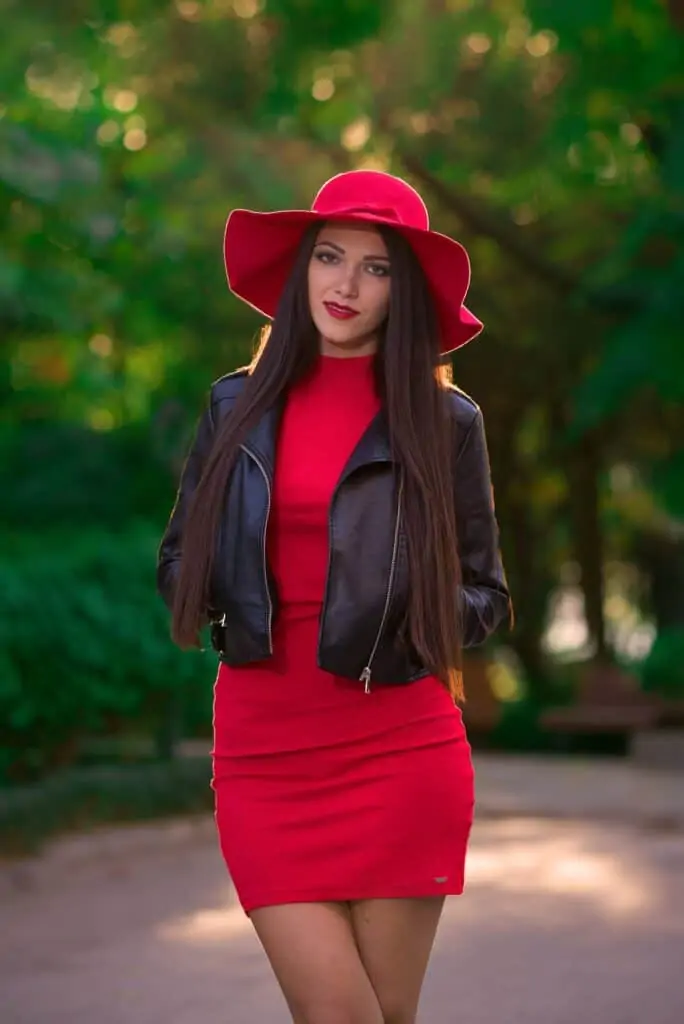 Black is one of the many versatile colors that go hand in hand with any color.
You can choose to wear a red dress with a black leather jacket, or wear any red top with the most basic black jeans, and the outcome would be perfect regardless of the color mixing pattern.
Wine red is the best when choosing from a variety of hues. It's best to create very nice outfits for dinner dates. Choose wine red and add a touch of black to add a statement to your outfit.
Red and Grey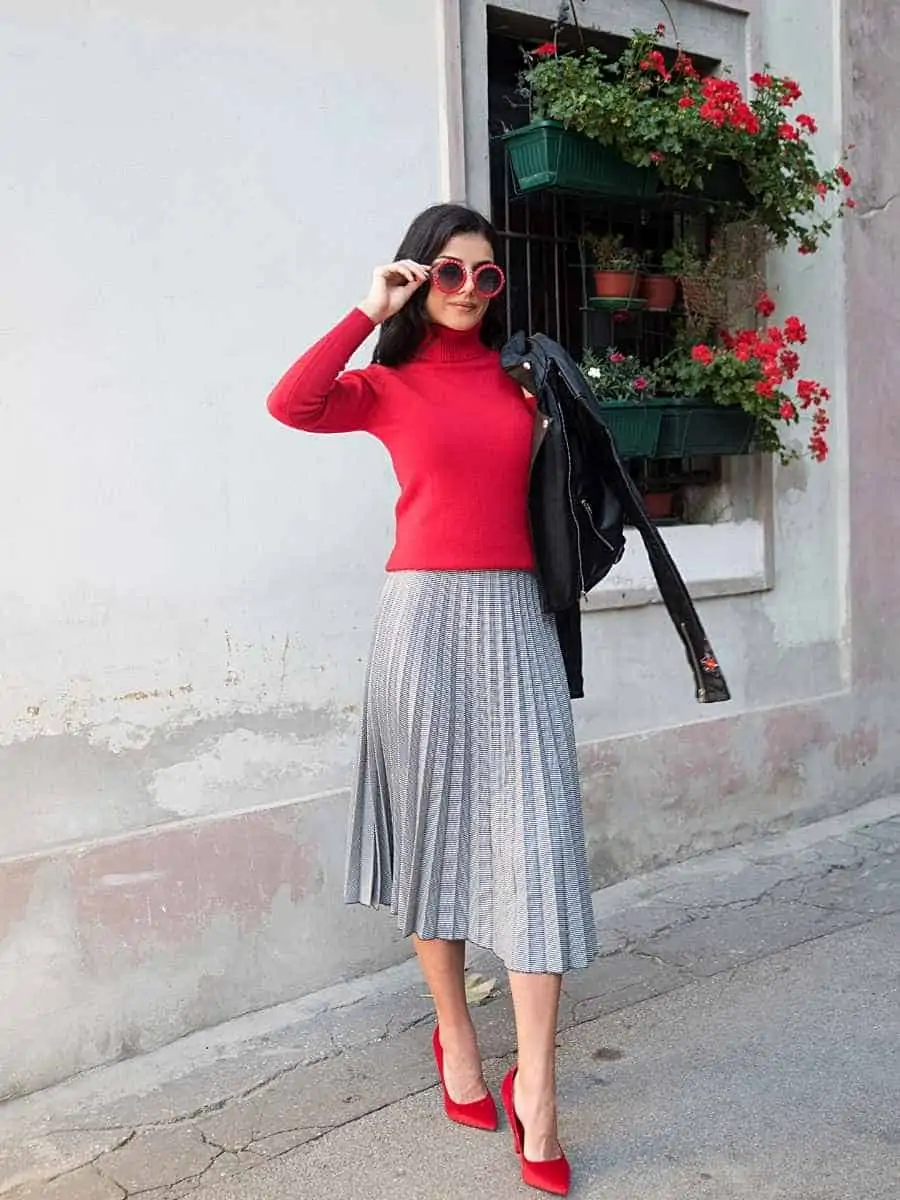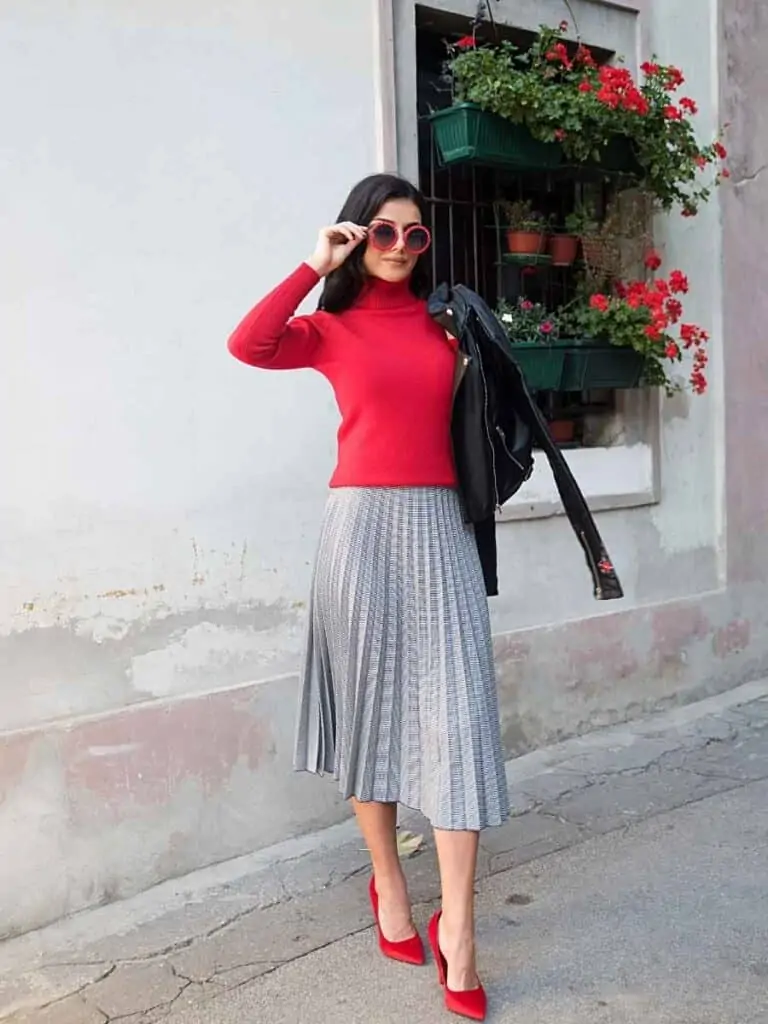 Grey is an excellent color to combine with red regardless of the intensity of the red.
A red turtleneck pull over with a grey pleated midi skirt seems simple, but they are the most elegant combination you can wear to a date night or to the office.
Or, you can even choose to rock red pull neck and grey sweatpants when you are bored in the house!
Red and Green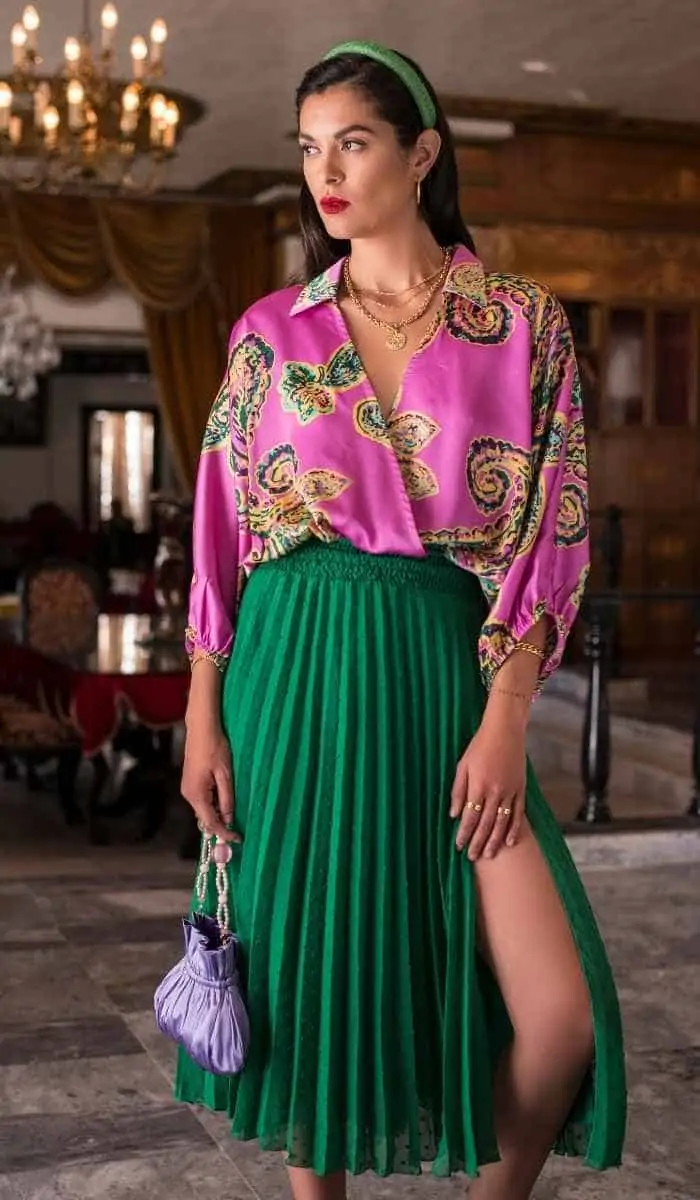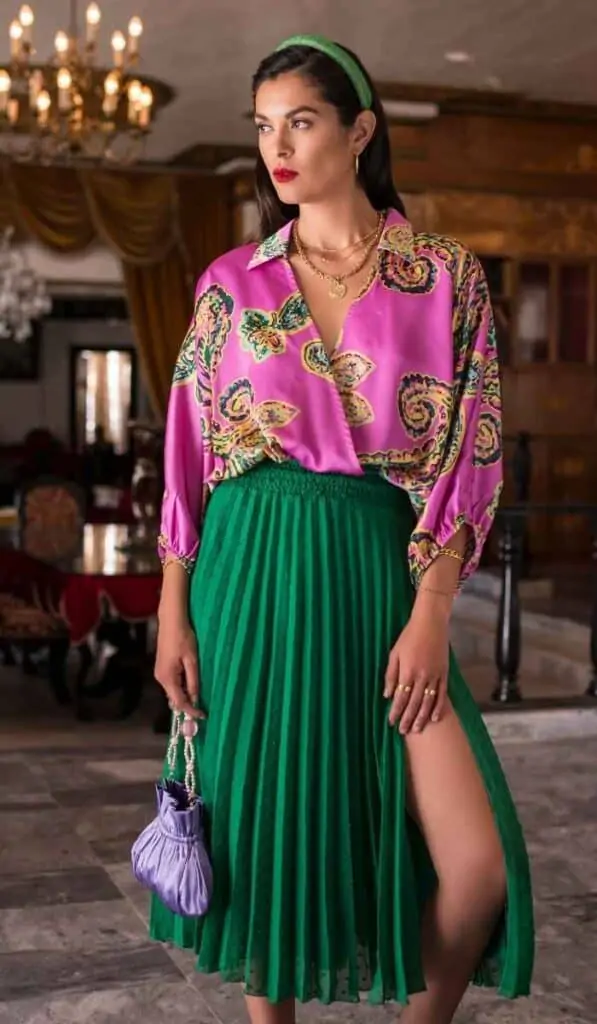 Cherry red or light red outfits go hand in hand with green outfits. Jungle green, to be specific, is the best combination with red.
Try getting a green headband or cap, a pair of red pants or a red skaters skirt, and green knee-length socks.
Though the green fabric is vulnerable and mostly loose colored, wear these combinations once in a while to avoid fast fading of the material.
Red and mint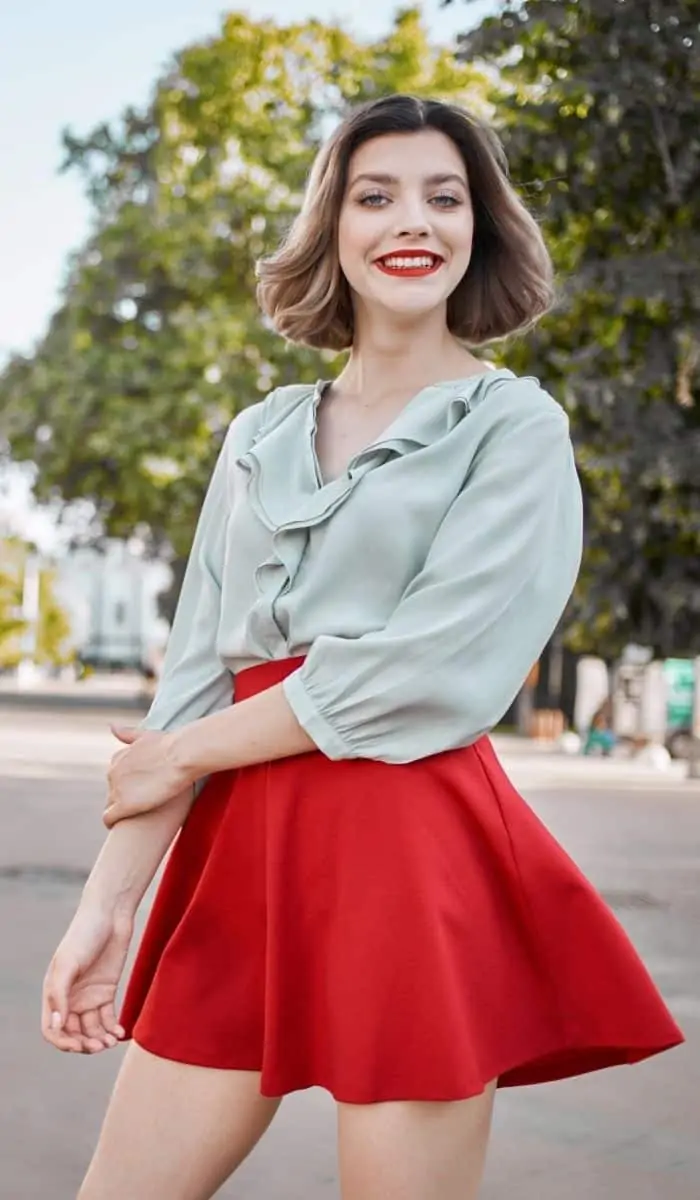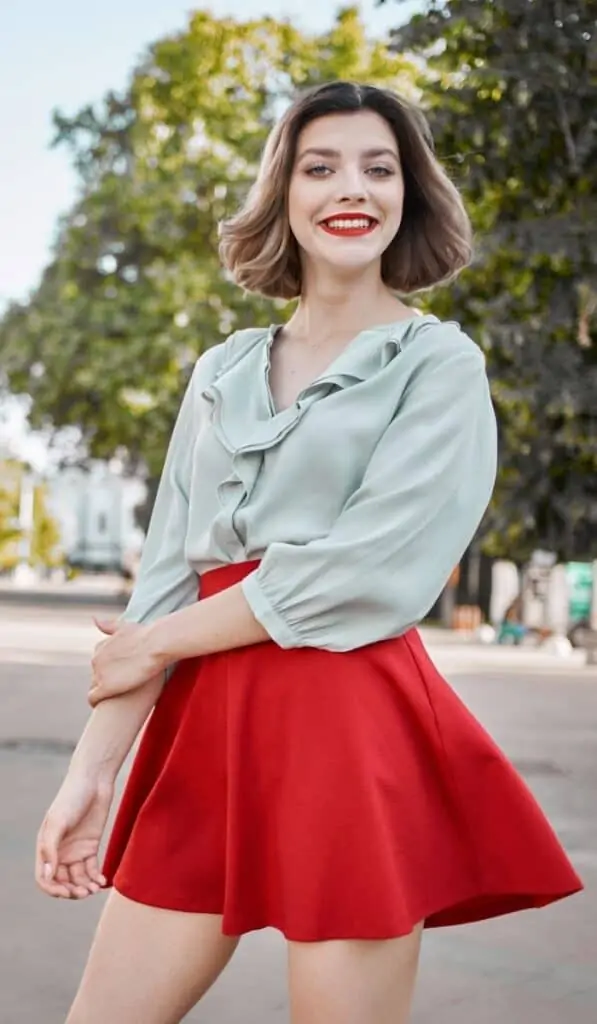 Red is powerful and mint is refreshing- when you combine the two, you have a beautiful outfit for sure!
Because mint is the green family, it has the energy of Mother Nature. You can of course wear mint any time around the year, but spring and summer will find mint most popular.
This is a combination best for the transitional weather, because it give you just enough contrast without overpowering.
Red, white and black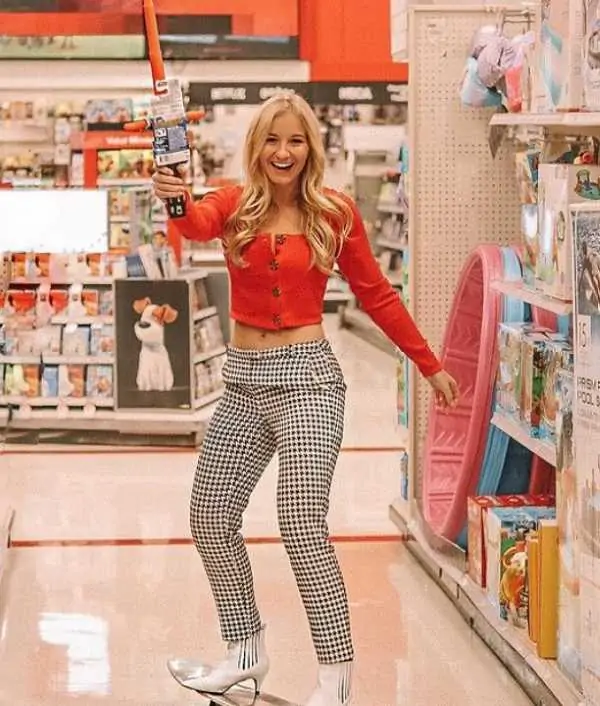 Tops that are either checked or striped white and black go hand in hand with red pants.
Or, you can go the other way around.
Choose tops that have stripes running vertically if you want your upper part of the body to appear smaller, and choose strips that are running horizontally if you wish your upper body to appear voluminous.
This is a perfect combination to wear for a girls' night out or even a chill-out date.
Red and Rose Gold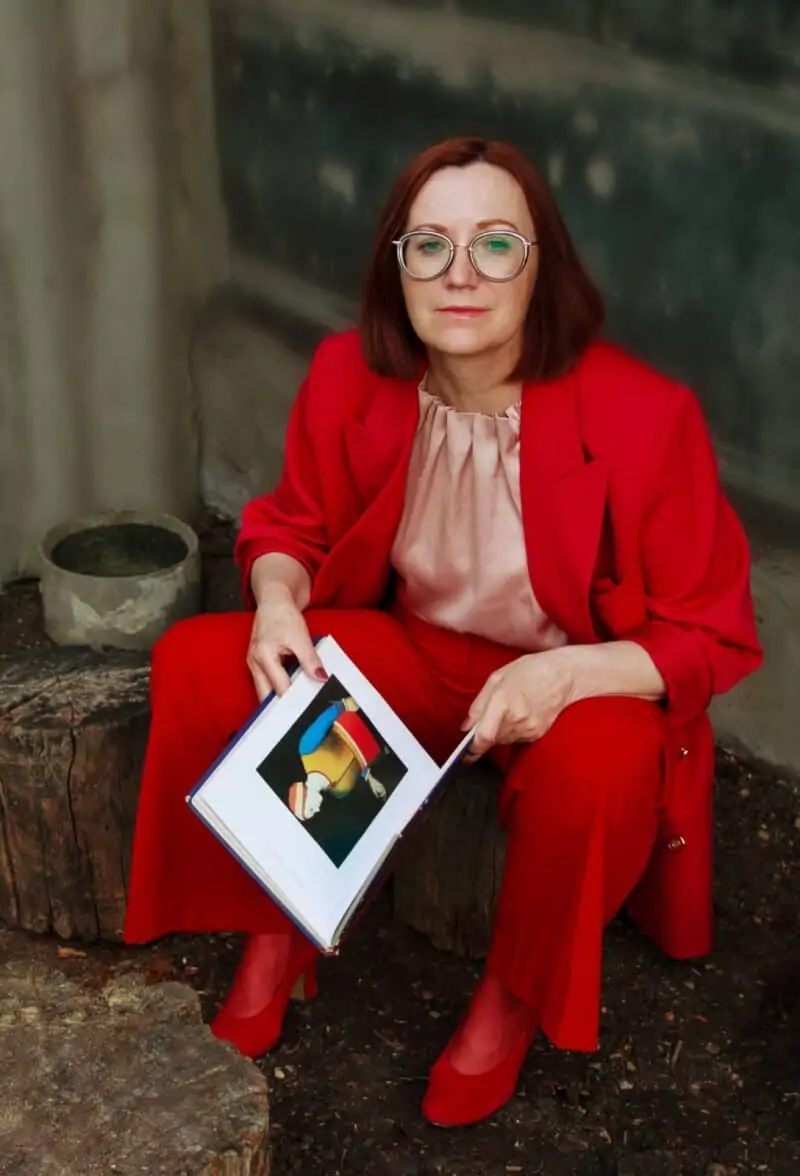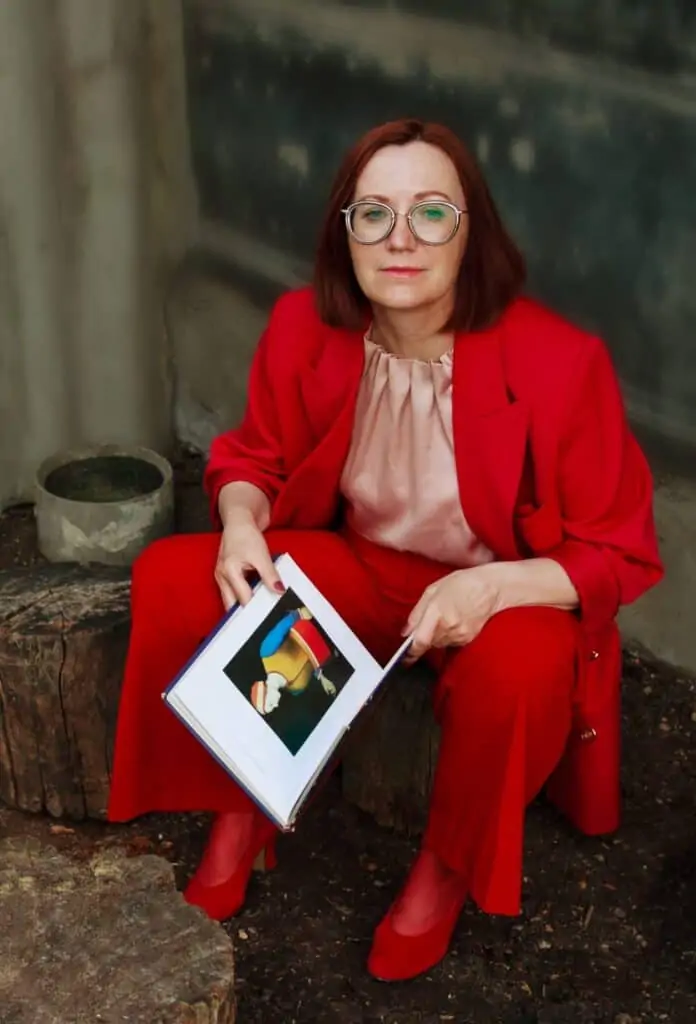 Rose gold is one beautiful color that blends easily with any color making matching outfits very easy.
Choose a rose gold top in color, and the fabric type is silk. Rock it with red palazzo pants or even just a simple trouser or skirt suit to work.
This brings back the inner younger self in you. You can also choose silk rose gold tops with a back statement to capture people's attention. If the back has a statement, ensure that you wear long red pants to balance.
Red and Animal Print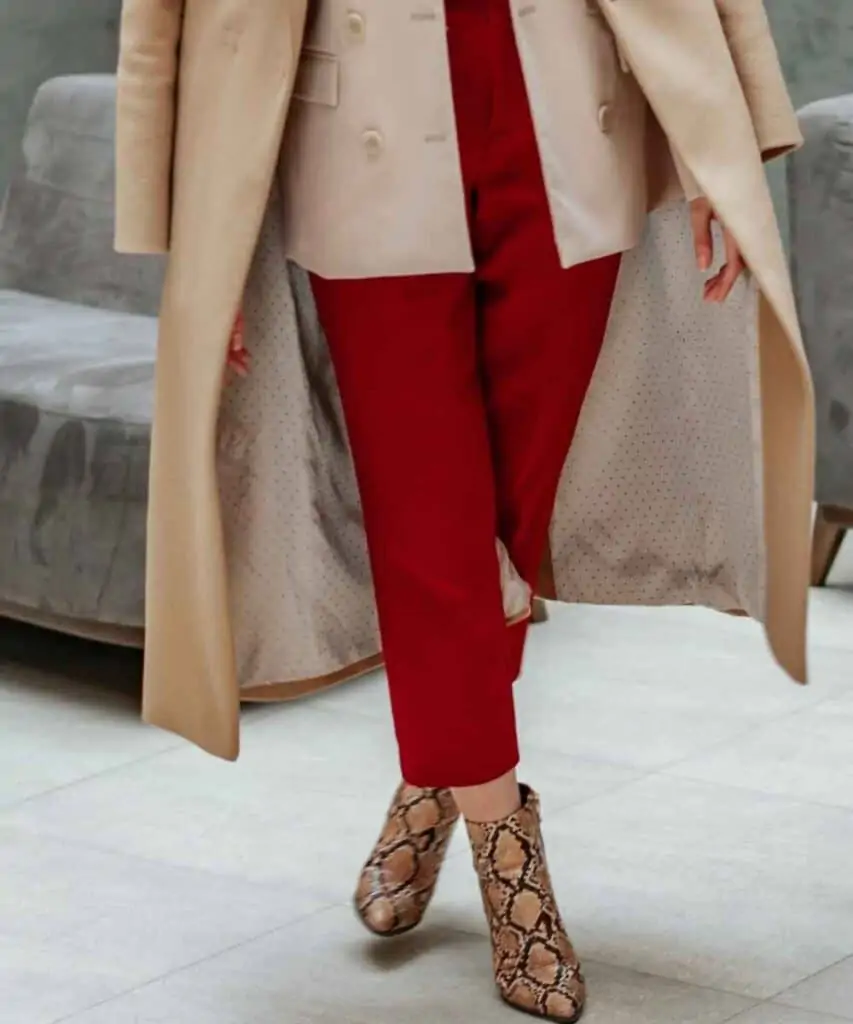 This might be an unexpected combination but you will be surprised by how stunning red can look with animal print.
Well, both are statement colors/prints, so a lot of us would try to avoid wearing these two together. But, when you combine them, they together make a powerful apperance.
This is the outfit that is guaranteed to turn heads!
That said, when you wear two statement colors/prints together, you do want to make sure one of them is only taking a small area of your body, like a pair of snake print boots, or a leopard print belt.
Red and White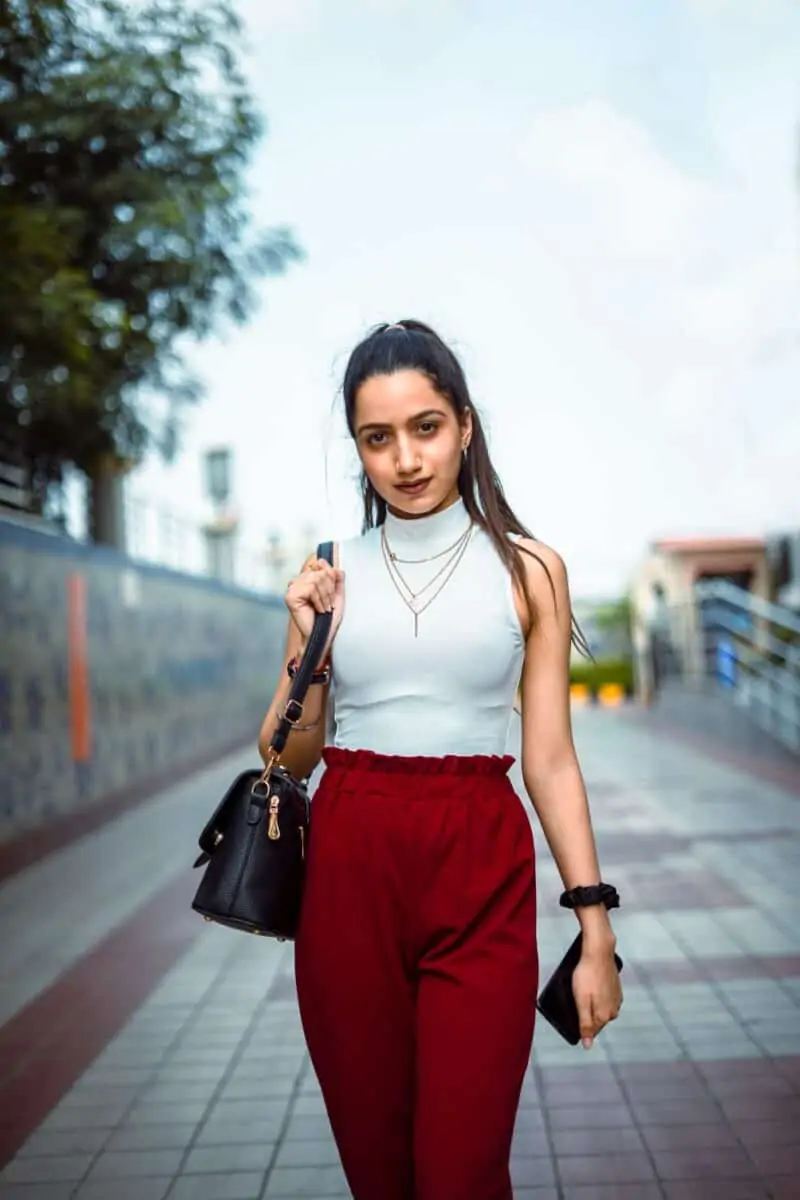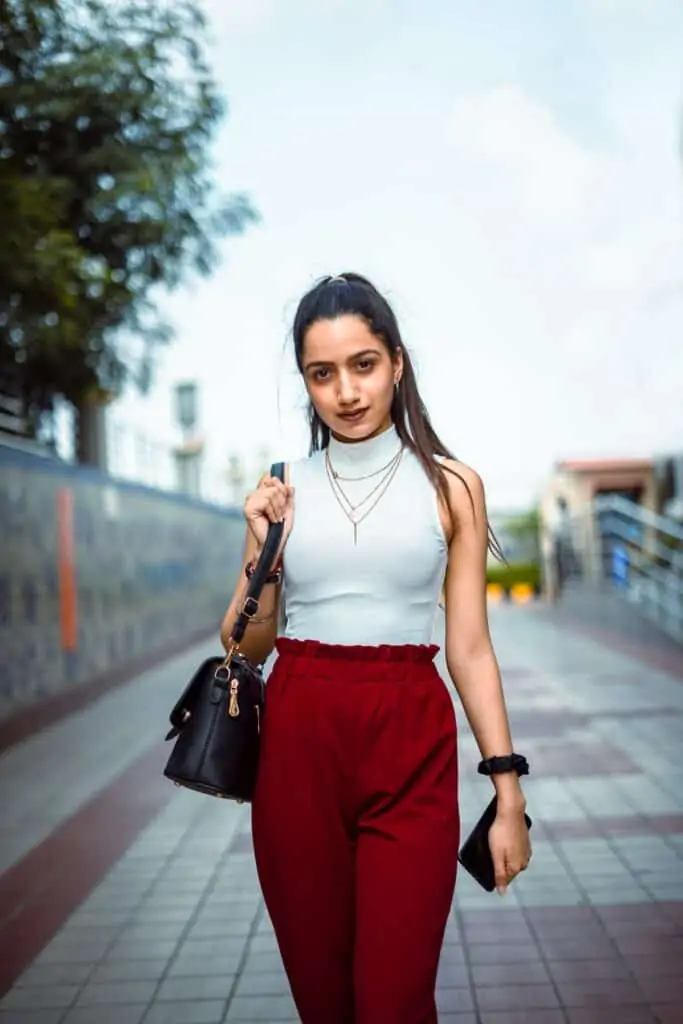 White is another versatile color that naturally blends with any color. Wearing a red and white outfit automatically draws attention because of the brightness of white. White, which is a symbol of peace together with red, means love has many meanings, especially to a couple.
Red and Denim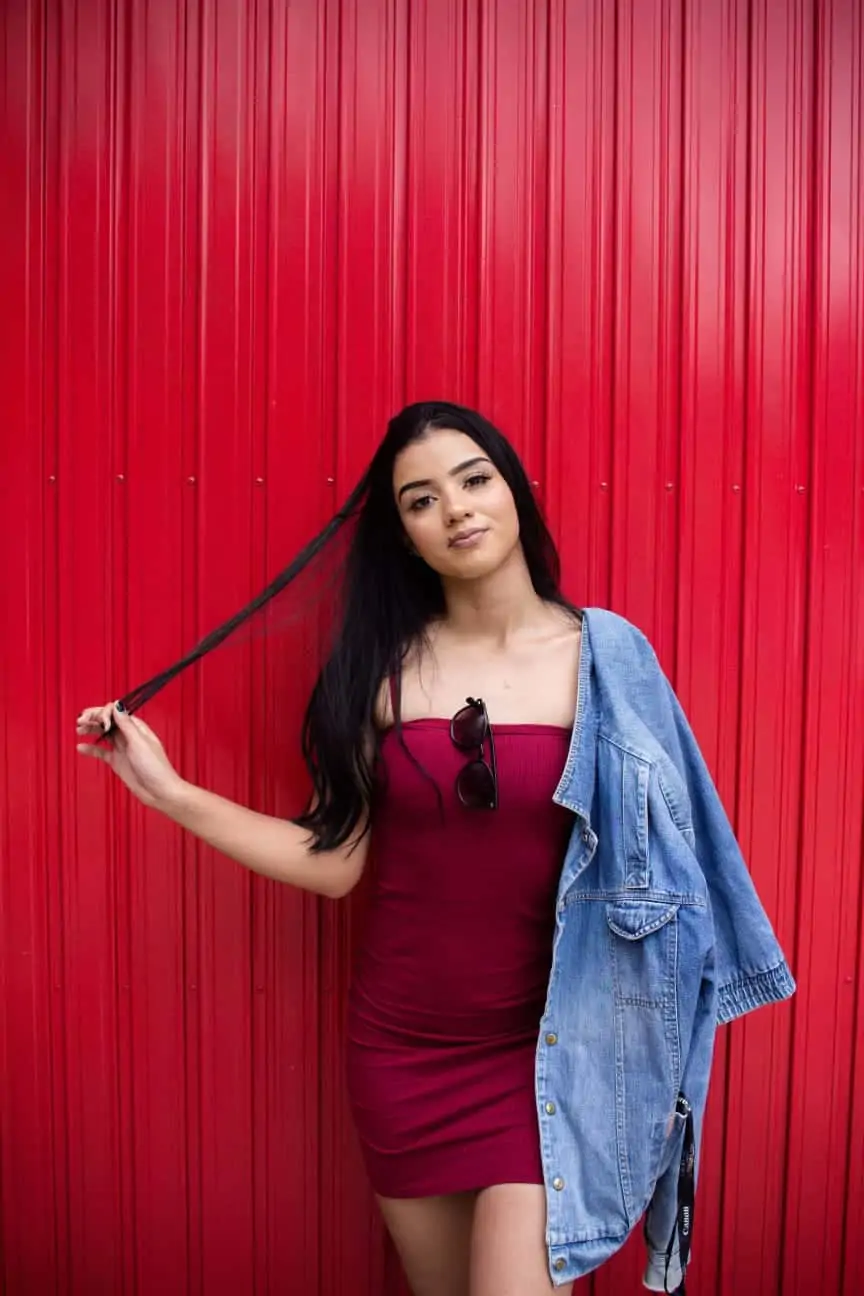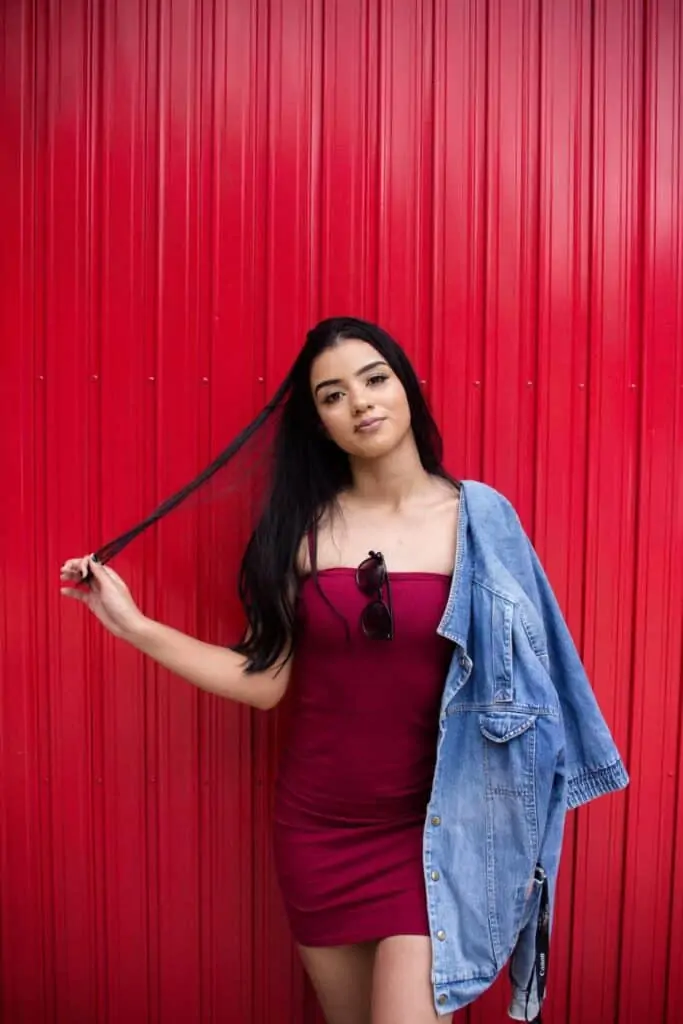 Source to the prettiest denim jackets available in your city and rock with red dresses. If you choose to wear short red clothing, rock it a windbreaker denim jacket.
If you want to wear a red maxi dress, wear it with a long-sleeved denim jacket.
Denim blends with any color, whether bright or dark. Ensure the number of statements on the denim jacket does not surpass the statements on the red dress. This is to ensure that much attention is drawn to the dress.
Red and Ankara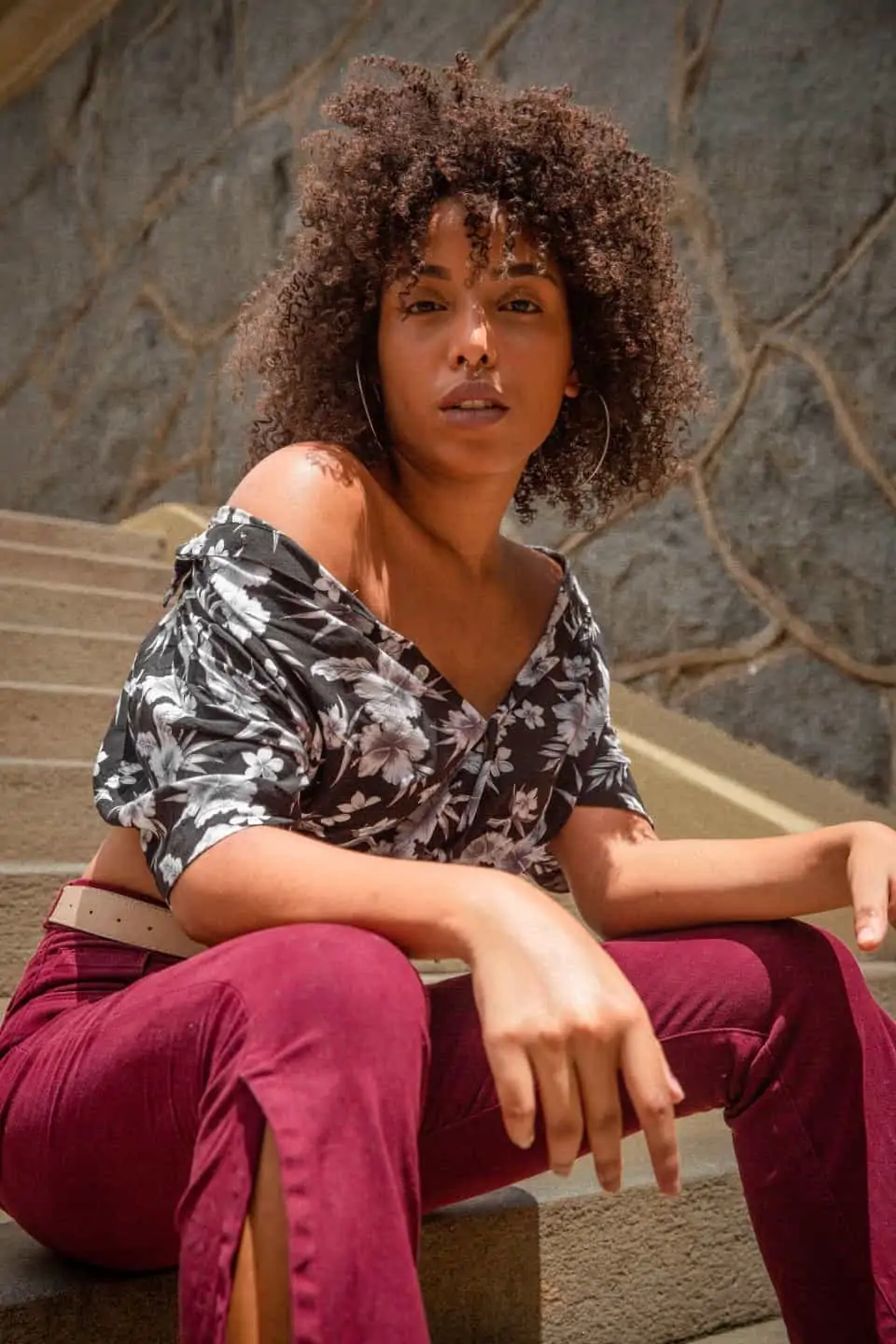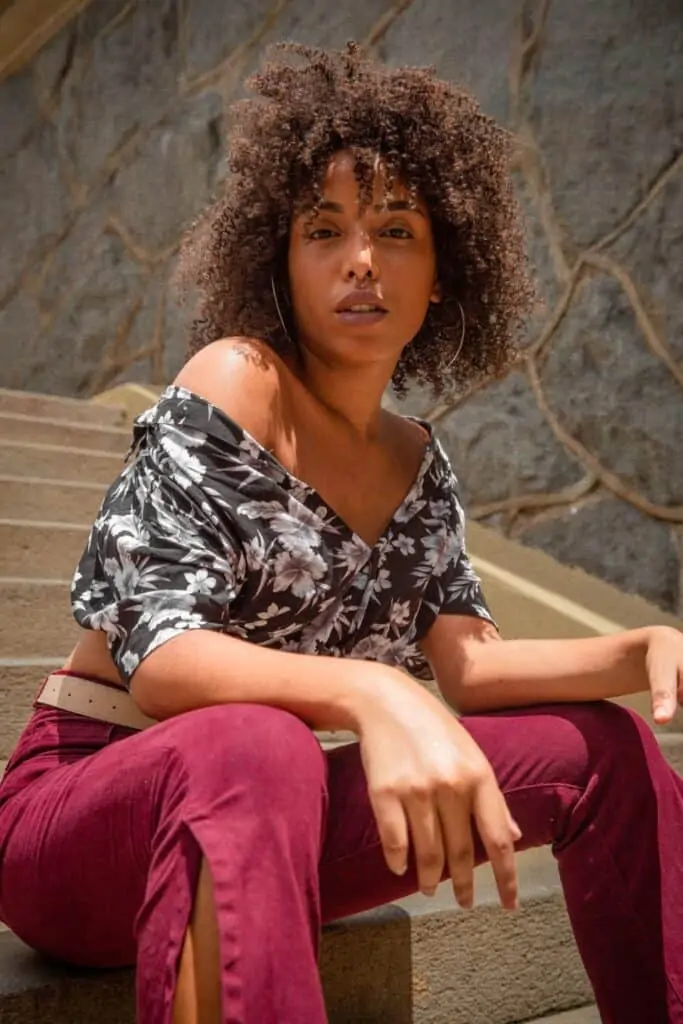 You can experience the African taste of fashion by wearing Ankara with red. Choose Ankara pieces that are colorful but have 90% of the versatile colors like white and black. This is to allow the beauty of Ankara to be seen.
You can choose to get a nice and short red skirt and rock it with the Ankara top. This will turn heads in your streets. Avoid choosing Ankara pieces that have colors such as blue.
Red and Yellow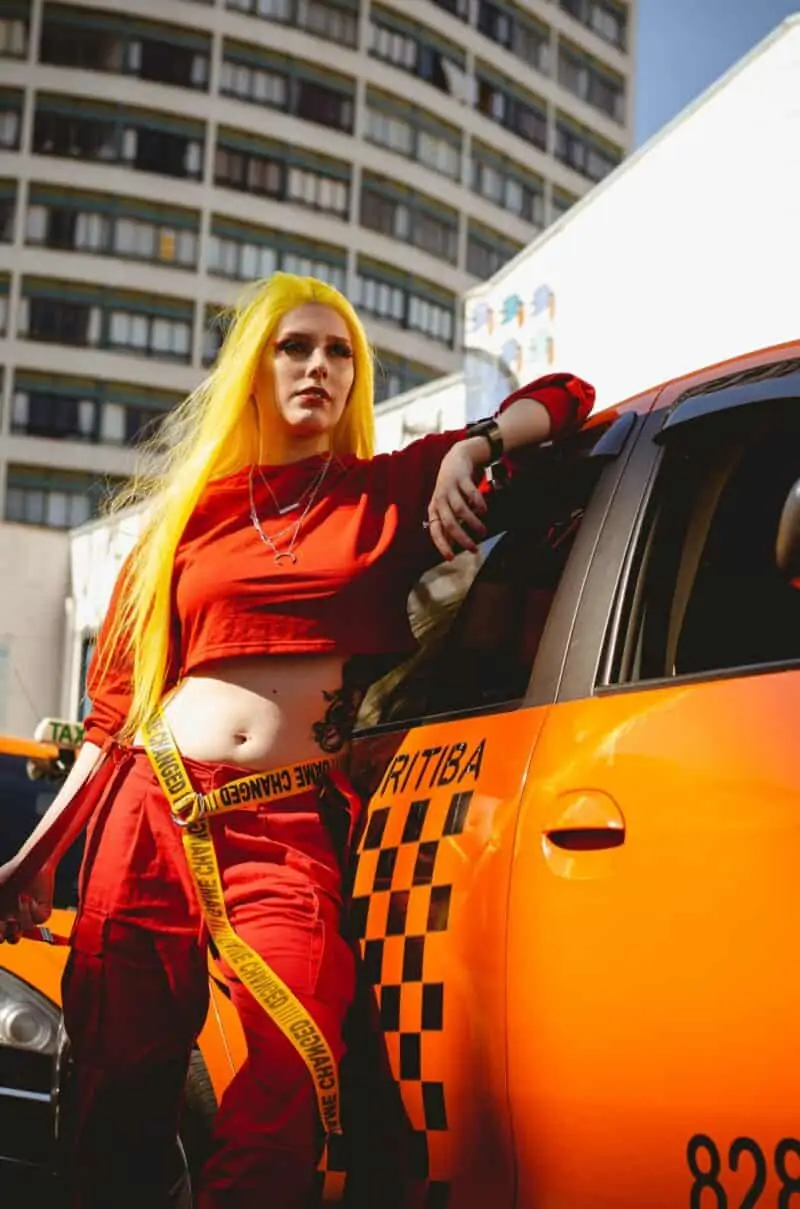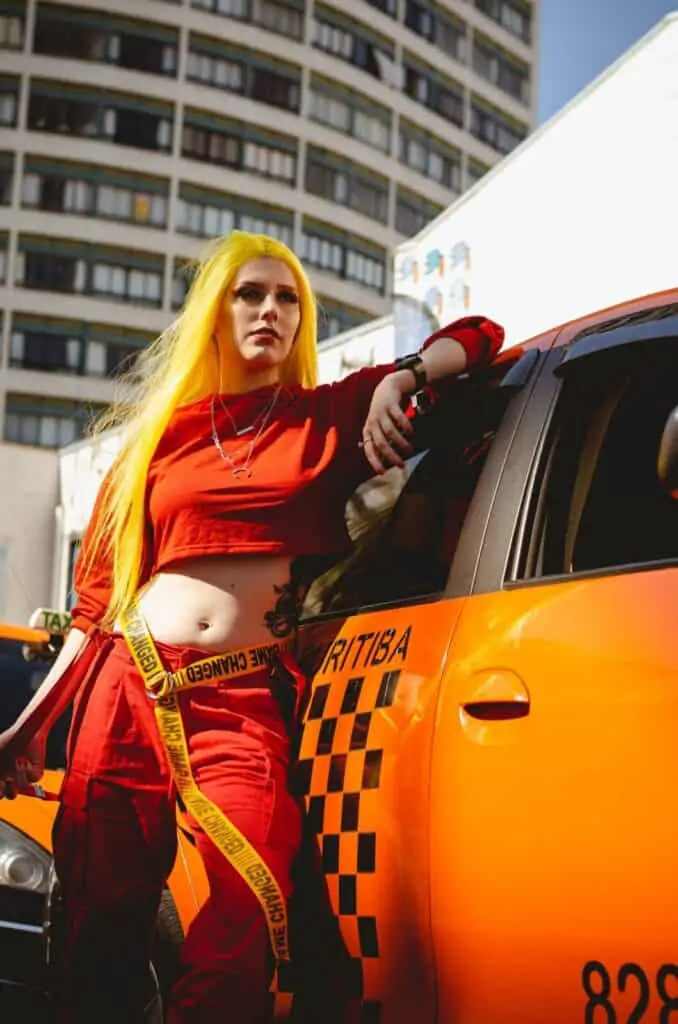 I know yellow is one bright color that most people are afraid of wearing, but In a definite sense, it blends very well with some colors like red.
You can start by trying simple combinations such as a red sweater with a hello scarf.
Red and Blue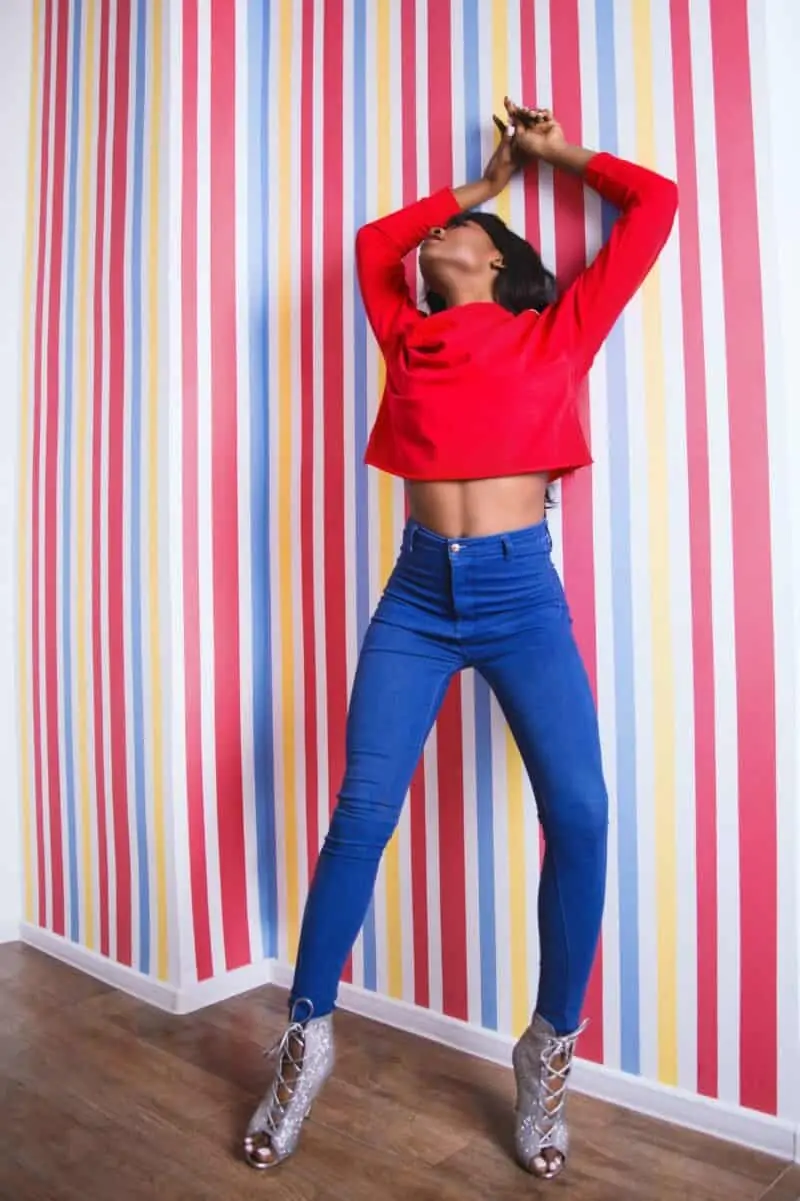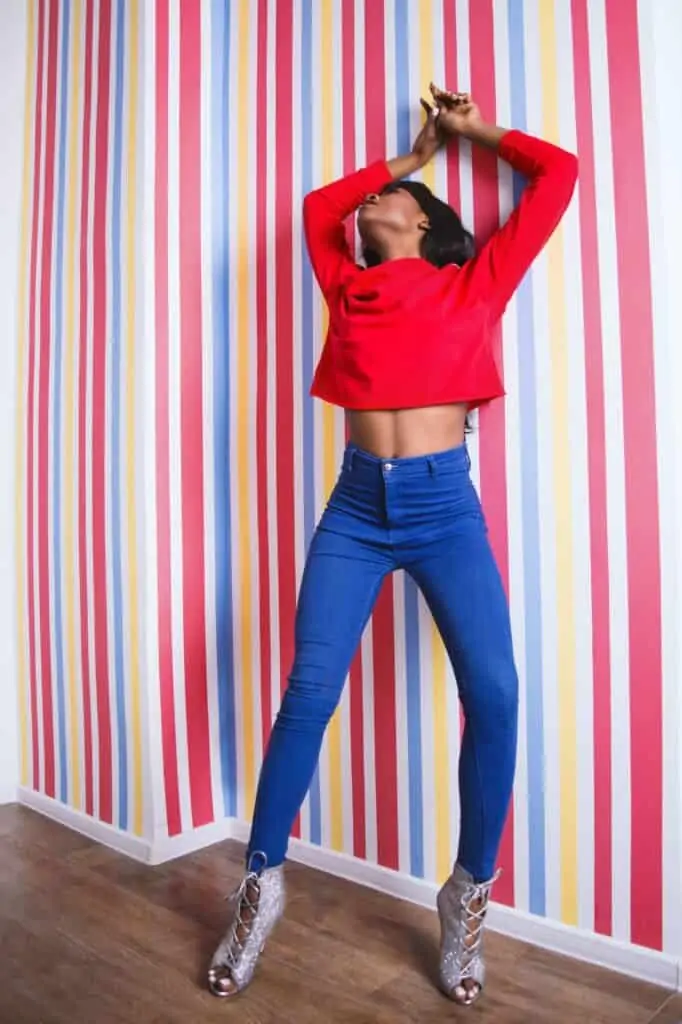 For a fact, blue brings in the aspect of royalty. Go for royal blue to be specific and red when choosing outfits. It does not matter which color will be the top of the pants or skirt. Just ensure you wear these two colors together.
Going for these two colors ensures that your makeup is not that shouting. Don't apply very brightly colored eye-shadow. These two colors will grab more than enough attention as you walk in the streets.
Red and Beige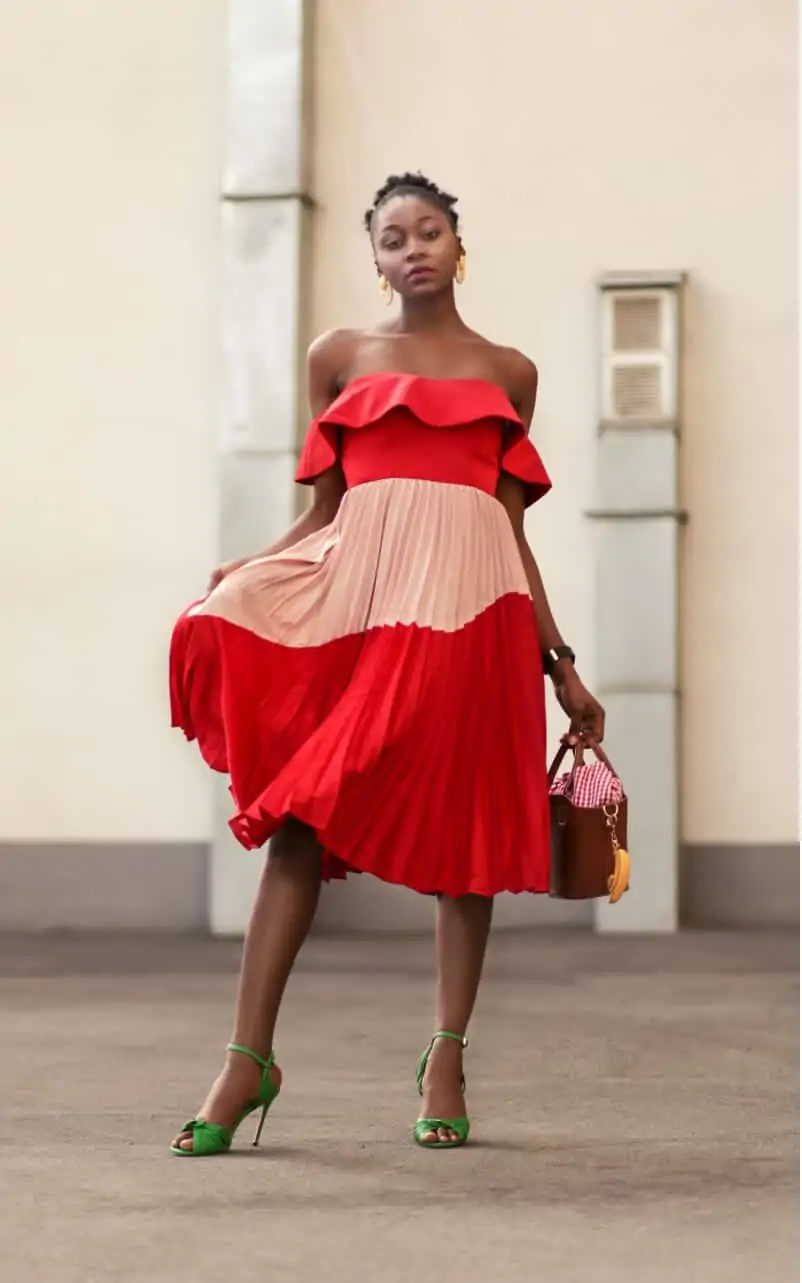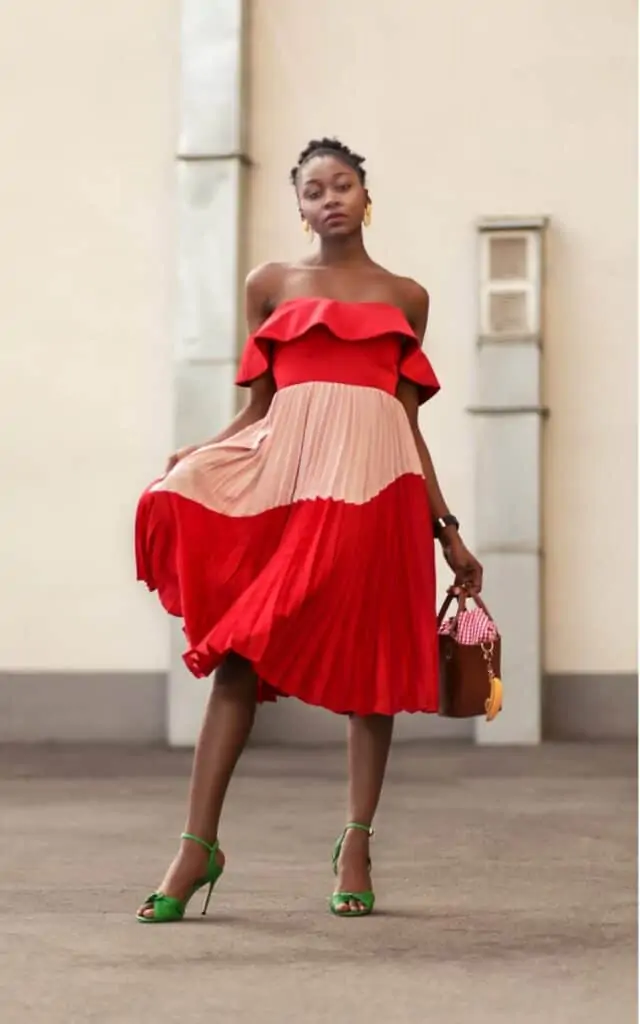 Beige is one color that needs to be combined with another bright color to get the best look. Think of consulting your designer to get the best results for beige, as both red and beige will be used. Clothes that are plain beige tend not to look too good, but when combined with another color, they look good.
Dresses designed using red and beige are the best, especially maxi.
Red and Rainbow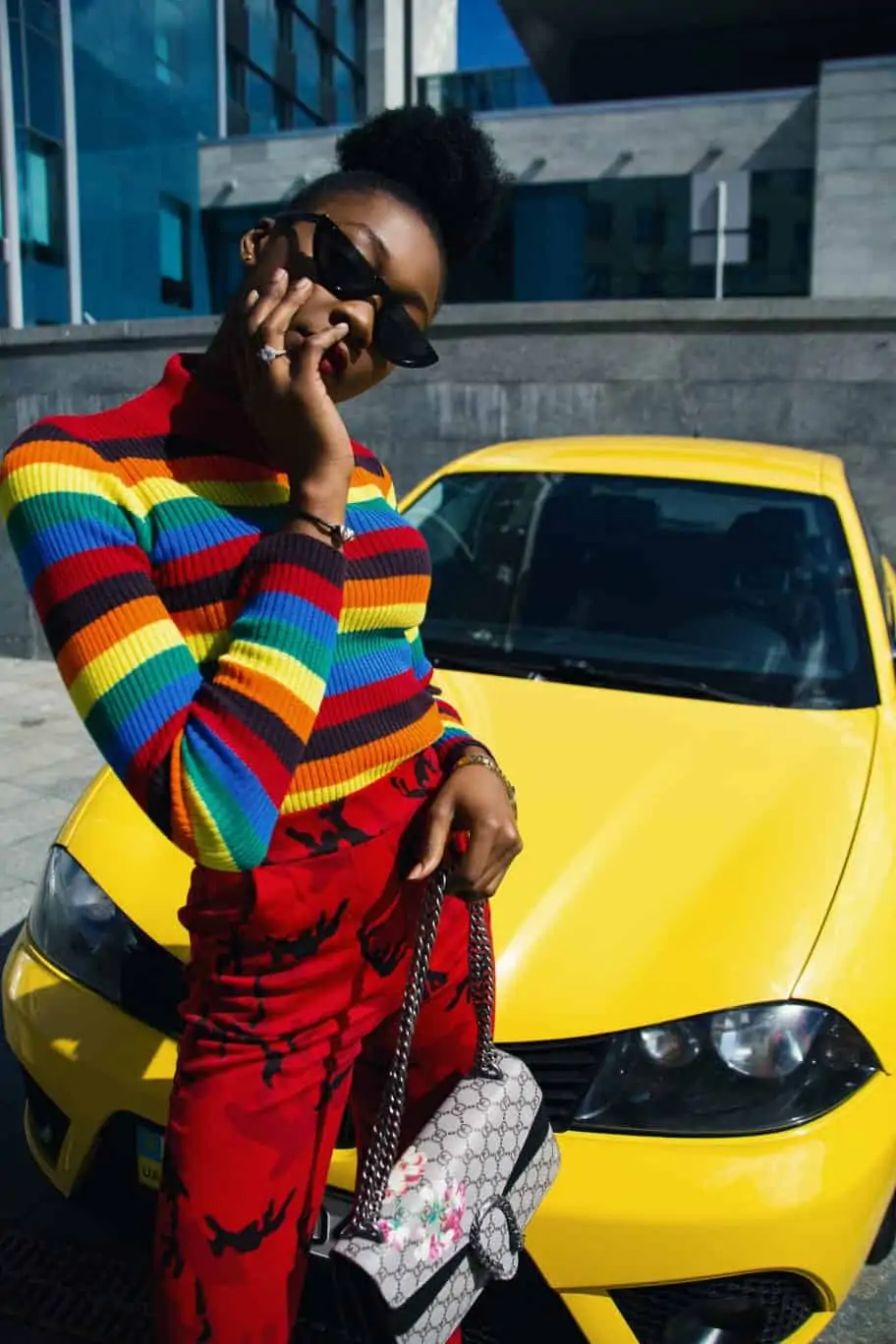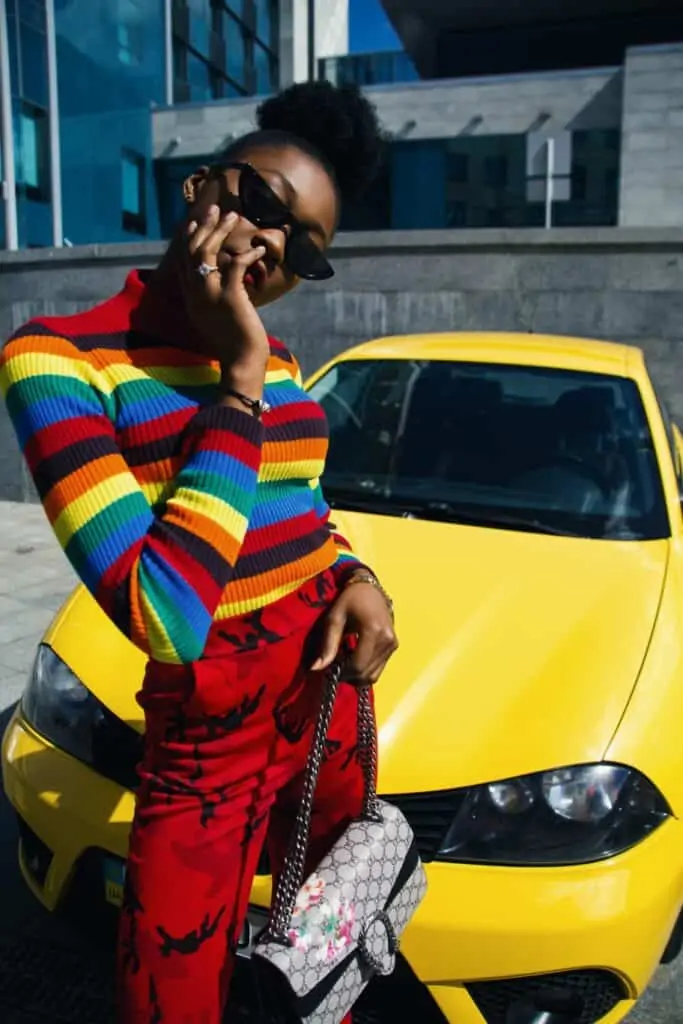 Most people are afraid of wearing rainbow colors, but everything is excellent with the right combination. The one rule of wearing rainbow-colored clothes is, ensure that you have no other brightly colored hair, makeup, or accessories. They have to be neutral; otherwise, you will look bad.
Rocking red pants with a rainbow top is a plus. They blend in very well, and the final look is very appealing to the eye.
Red is a beautiful and very appealing color, find the best matches with other colors and rock them. If you are experiencing challenges matching red with different colors, you can always use the color wheel. If things still won't work out, consult your designer or do online research on color combinations.