Looking for best stores for petites? Shopping for petite size clothing is never easy when you are short. I know exactly how you feel, because I am 5'2″ myself.
Over the years, I have tried so many different places, retailers and brands searching for the best petite clothes. After many trial and errors, I have finally have a list of my go to stores.
With the major department stores such as Saks Fifth Avenue and Neiman Marcus scaling back on their petite sections in the last decade, women under 5'4" have gradually adapted to online shopping. I do have another article which I highly recommend you to read on the Best Petite Brands.
In this article, I want to focus on petite stores with locations you can try on.
Even though we are all used to online shopping, being able to try on clothes at local stores is still such a huge advantage. The main reason is each brand may have a different petite sizing standards, e.g. some are made for women under 5'3″ and other maybe 5'4″. So, it's much easier if you can try them on first. Don't you agree with me?
It is a pity that many designers, such as Jcrew and Brook Brothers, have petite sizes online only. Petite girls all prefer to have a stores for petites locally where they can try on the clothing before purchasing. While there are plenty of choices online for petite clothing and it is convenient to order and wait for packages delivered to your door, nothing compares to the joy of going to actual stores, touch the fabrics and try on the clothes.
I have scouted New York city and put together this guide to make it easier for petite girls shopping for petite fashion style.
I want to mention even though there are 25 stores you can visit, which sounds plenty, but there is still far less than enough choices in terms of styles and brands for us short ladies! Majority of the 25 locations belong to several national clothing chains which carry both regular sizes and petites size.
That said, I do hope this guide will help you with shopping for petite clothing in New York city! Now, let's dive right in.
Ann Taylor
Every petite girl knows about Ann Taylor. They are known to be chic and elegant, geared toward work outfits for petite women. From the perfect little black dress to a gorgeous sparkling bracelet to an amazing wear-to-work collection–Ann Taylor is all about effortlessly chic pieces designed with a modern point of view, designed from the inside out–with quality and craftsmanship, comfort and style always top of mind. Since the retailer's merchandise encourages a put-together look from head to toe, shoppers will find an ample collection of understated accessories that will still be in vogue for decades to come.
Locations with petite sizes:
Ann Taylor Flatiron
149 5th Ave, New York, NY 10010
212-253-1445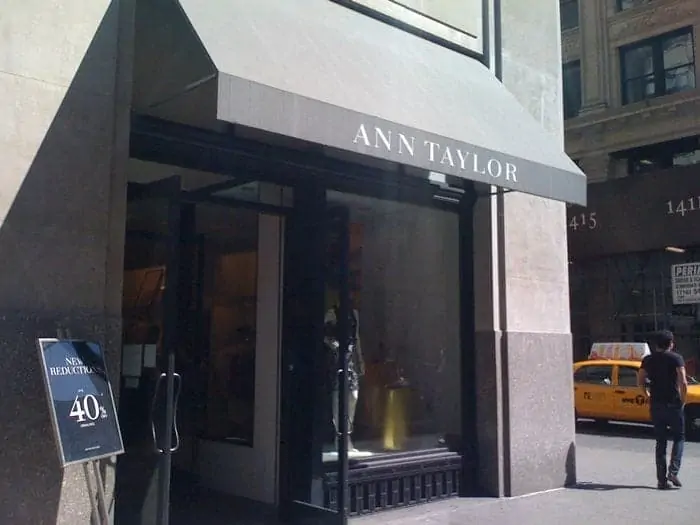 Ann Taylor Rockefeller
600 5th Ave, New York, NY 10020 212-922-3621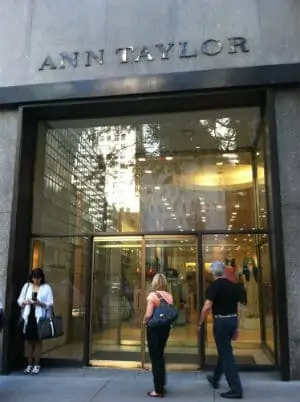 Anthropologie Rockefeller
50 Rockefeller Plaza, New York, NY 10020
Anthropologie is a lifestyle brand that celebrates fashion, art, culture, design, and discovery, and offers the means to express individuality, creativity, and personal style. The store located in Rockefeller center has a dedicated petite section.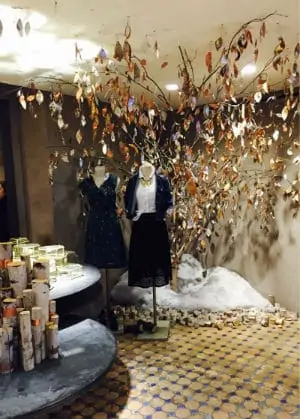 Banana Republic
One of the most accessible and affordable designers for petite shoppers, Banana Republic create a look that is trendy and sophisticated. Find everything from tops to pants in petite sizes and cuts that are made to flatter.
Locations with petite sizes
Banana Republic Broadway
550 Broadway, New York, NY 10012 212-925-0308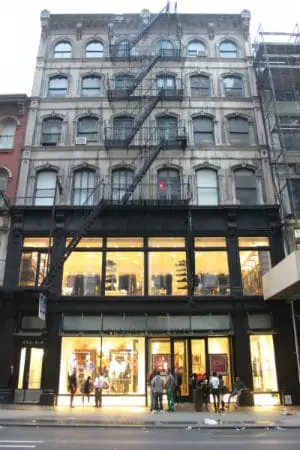 Banana Republic Fifth Ave
626 5th Ave, New York, NY 10111 212-974-2350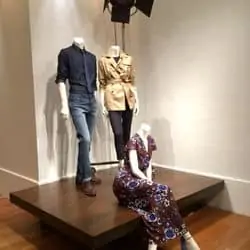 Banana Republic 34th Street
19 W 34th St, New York, NY 10001
212-244-3060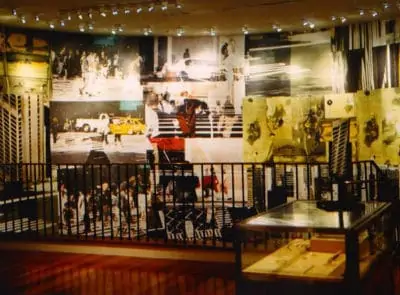 Banana Republic Flatiron
105 5th Ave, New York, NY 10003 212-524-9050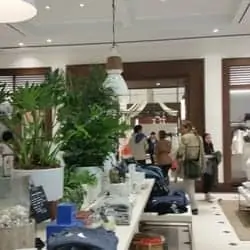 Banana Republic Lexington
130 E 59th St, New York, NY 10022 212-751-5570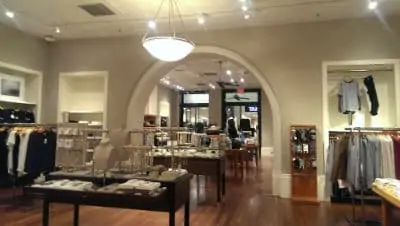 Banana Republic 67th St.
1976 Broadway, New York, NY 10023 212-362-7320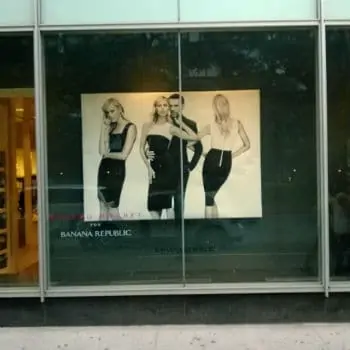 Banana Republic 3rd Ave
1529 3rd Ave, New York, NY 10028 212-360-1296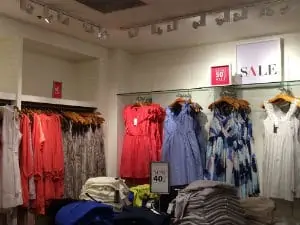 Banana Republic World Trade Center
101 Liberty St, New York, NY 10006 212-233-1240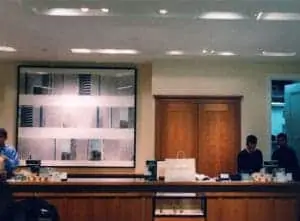 LOFT
The more affordable LOFT line of Ann Taylor will outfit your post-work playtime. Loft devotes a large portion of all its stores to petite clothing. The store is a retail hub for everyone from soccer moms to young sophisticates searching for casual basics. At the flagship location, downstairs from corporate HQ, you'll find the best and biggest selection of workwear and casual basics.
Locations with petite sizes:
LOFT Time Square
7 Times Square, New York, NY 10036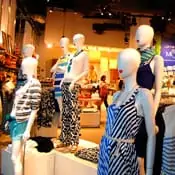 LOFT 42nd St
150 E 42nd St, New York, NY 10017
(212) 599-3140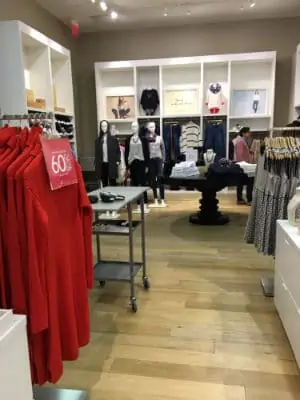 LOFT 5th Ave
156 5th Ave, New York, NY 10010 (212) 675-7457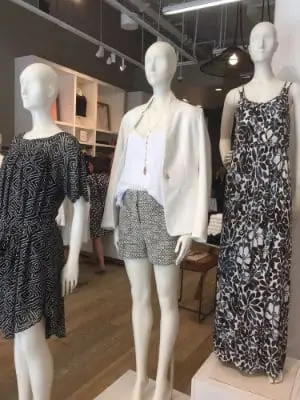 LOFT Rockefeller Center
1230 6th Ave, New York, NY 10020 212-757-4408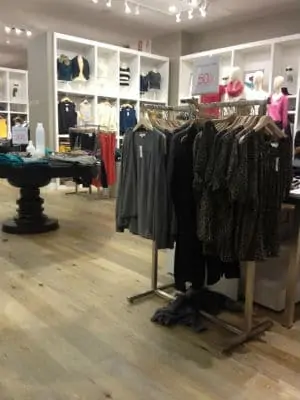 LOFT 770 Broadway
770 Broadway, New York, NY 10003 (646) 602-1582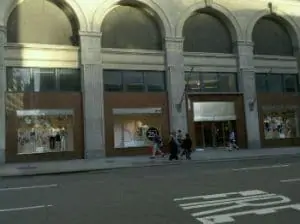 LOFT 2015-2017 Broadway
2015-2017 Broadway, New York, NY 10023 (212) 873-7344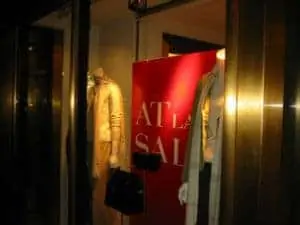 LOFT 1492 3rd Ave
1492 3rd Ave, New York, NY 10028 (212) 472-7281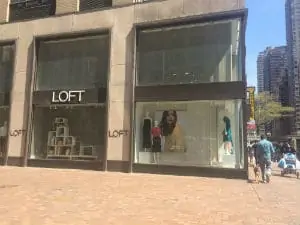 LOFT Columbus Ave
795 Columbus Ave, New York, NY 10025 (212) 678-4913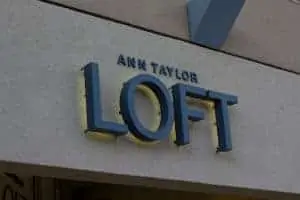 Lord & Taylor
424 5th Ave, New York, NY 10018
(212)-391-3344
This is one of the only Fifth Avenue department stores with a dedicated petite section. The petite section used to be a whole floor a few years ago, and now they still carry the petite lines of top designers such as Ralph Lauren and Vince Camuto.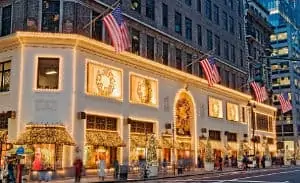 Macy's Herald Square
151 W 34th St, New York, NY 10001
(212)695-4400
One of the must-visit spot for petite shoppers in New York City. Macy's Flagship store at Herald Square is a very popular shopping destination for visitors to New York City. Many visitors are impressed with the extensive sales and wide array of merchandise at Macy's Herald Square.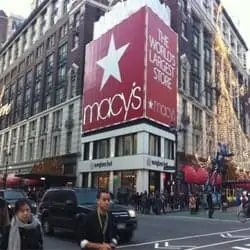 Topshop Fifth Ave
608 5th Ave, New York, NY 10020
212- 757-8240
This brand new Fifth Avenue location has a dedicated petite section on second floor. Extensive petite selection of major designers, alongside the personal shopping, denim, and seasonal sections.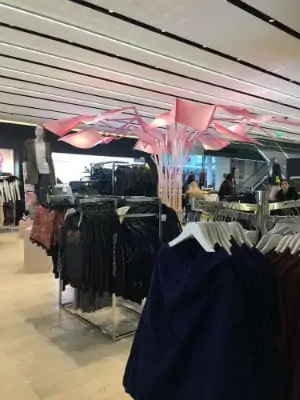 Topshop Soho
478 Broadway, New York, NY 10013 (212) 966-9555
This location carries almost all of the label's chic items in petite-friendly measurements on third floor.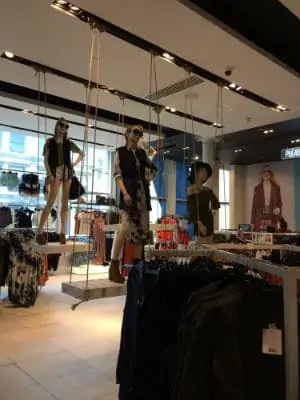 UNIQLO
666 5th Ave, New York, NY 10103 (877) 486-4756
This location offers huge selection of extended sizes. Petite girls can find blazers, coats, loungewear, button-downs, jeans of their sizes on the store's second floor.
White House Black Market 136 5th Ave, New York, NY 10011 (212) 741-8685
This location is in famous Flatiron area of New York City. It offers chic and feminine clothing and accessory styles available in petite sizes.
Petite Studio
34 Howard St 2nd floor, New York, NY 10013
One of the newest emerging designers with petite women as their focus. They have a location in Soho, worth visiting to try on the petite coats and petite midi dresses when you are in the neighborhood.