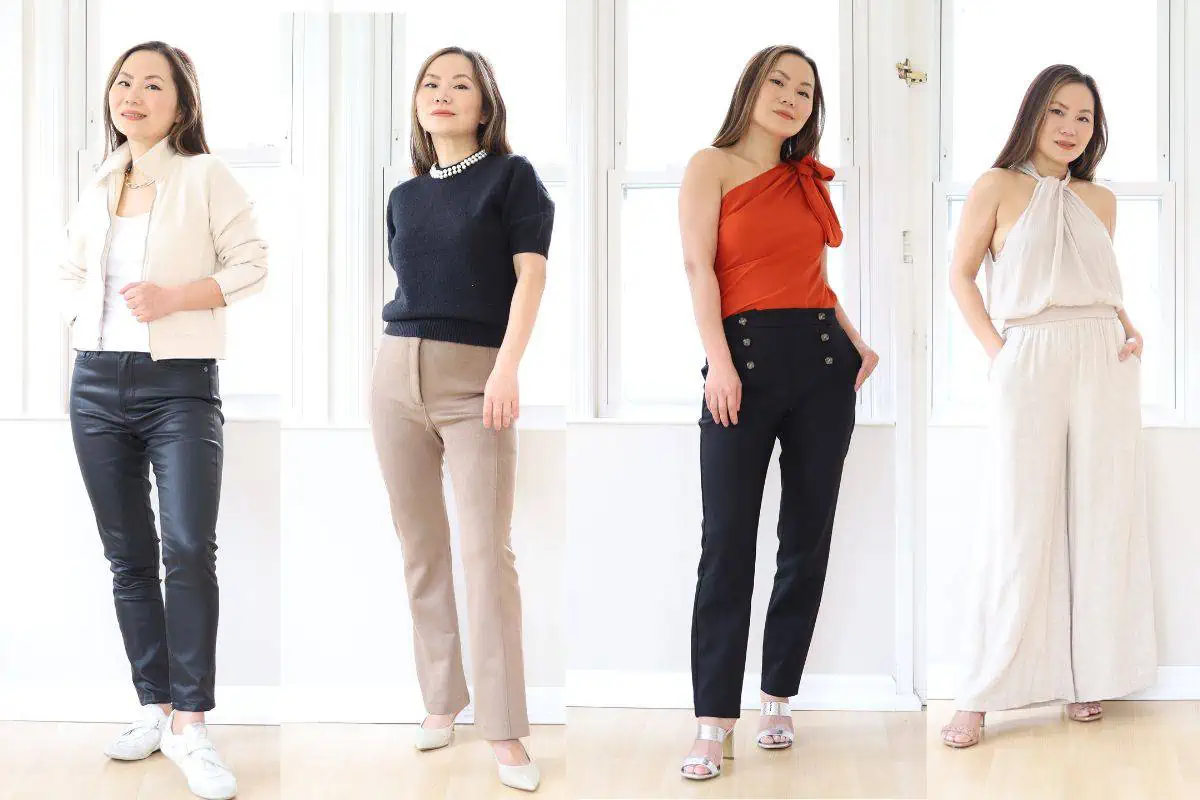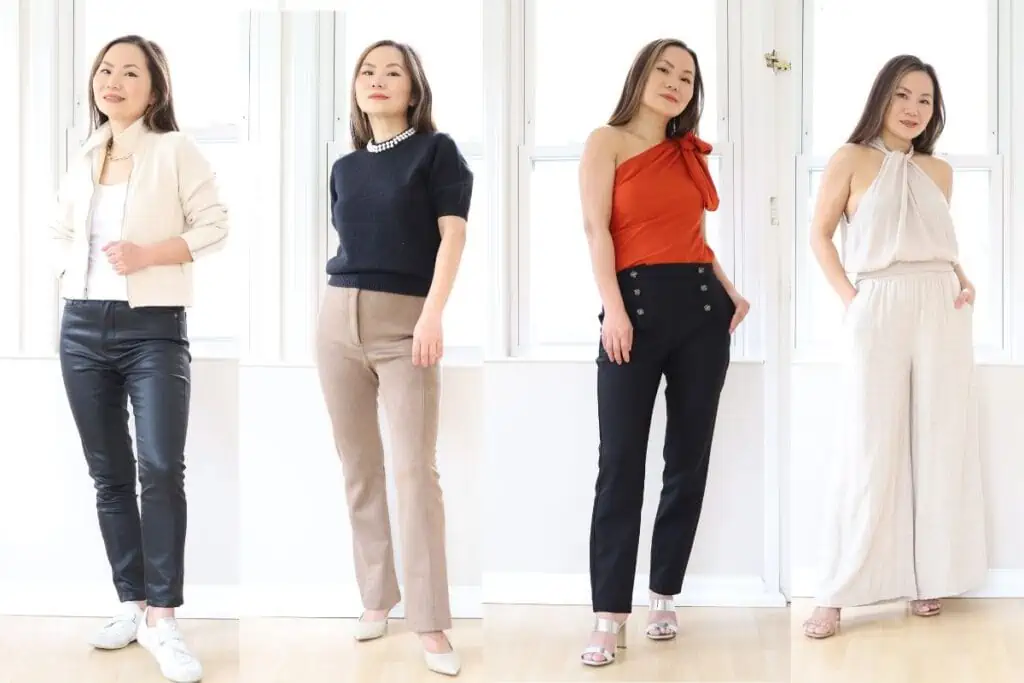 The harsh truth about being petite and obviously, having short legs like me, is that there are some types of pants that will just never work. Being a 5'2 fashion brand owner, I have worn so many different types of pants over the years and so I have personally witnessed which ones are just not for me and which ones are perfect for my short legs!
I'm never the kind of girl to gatekeep my style secrets so if you're petite and you have short legs like mine, let me share with you the best styles of pants to grace your gorgeous petite frame.
Straight-cut Pants
Straight-cut pants are always a classic, timeless wardrobe piece that flatters pretty much any body type out there, but they are most especially flattering for us ladies with short legs. Due to its consistent leg width that goes from the hips to the ankles, you can definitely see how your frame is instantly elevated because your feet and legs are no longer clearly divided.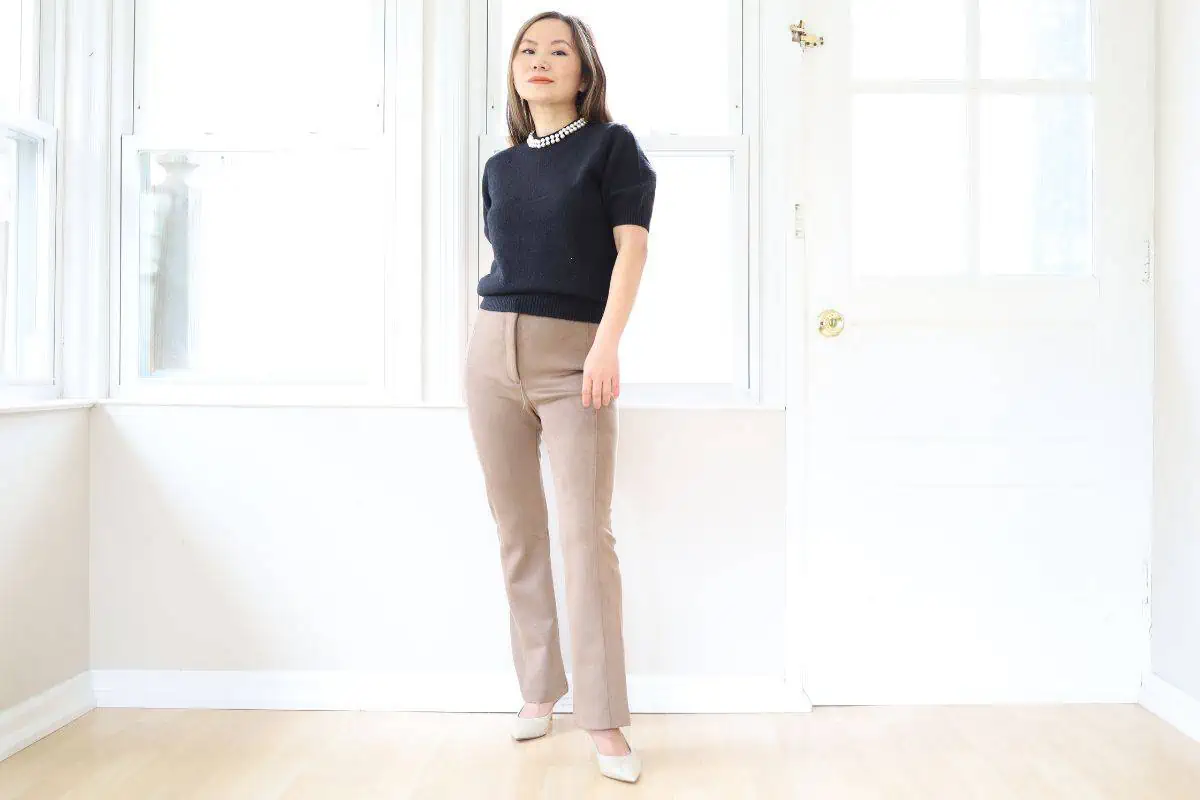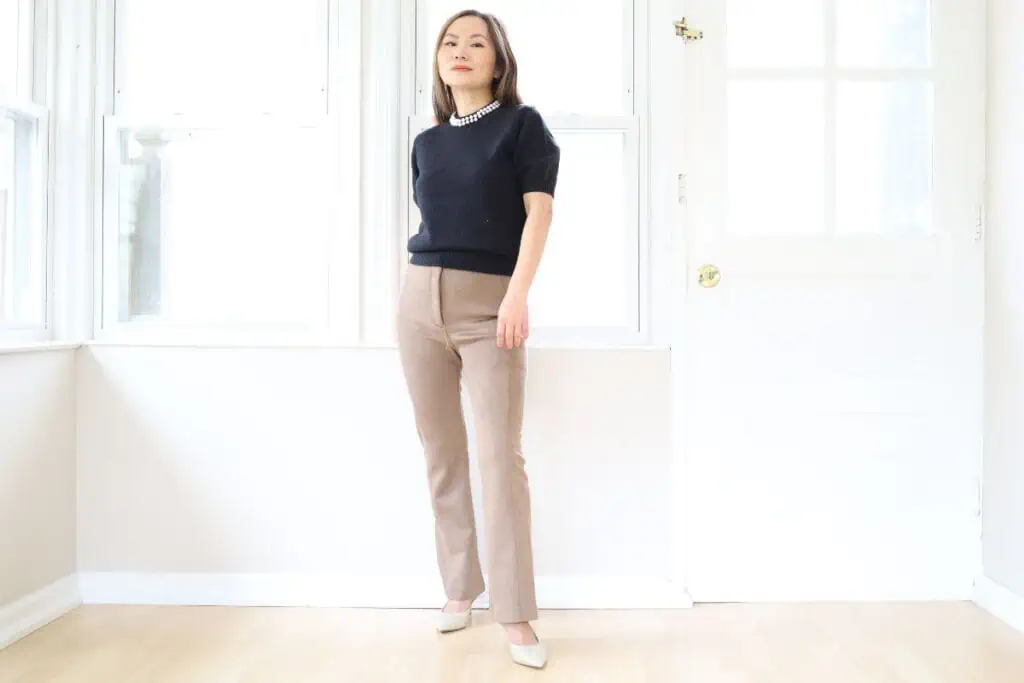 What does this division mean and how does this drastic "separation" between your leg and feet affect your frame? This is what we call visual continuity, which is basically an invisible vertical line that draws the eyes from top to bottom in an uninterrupted manner.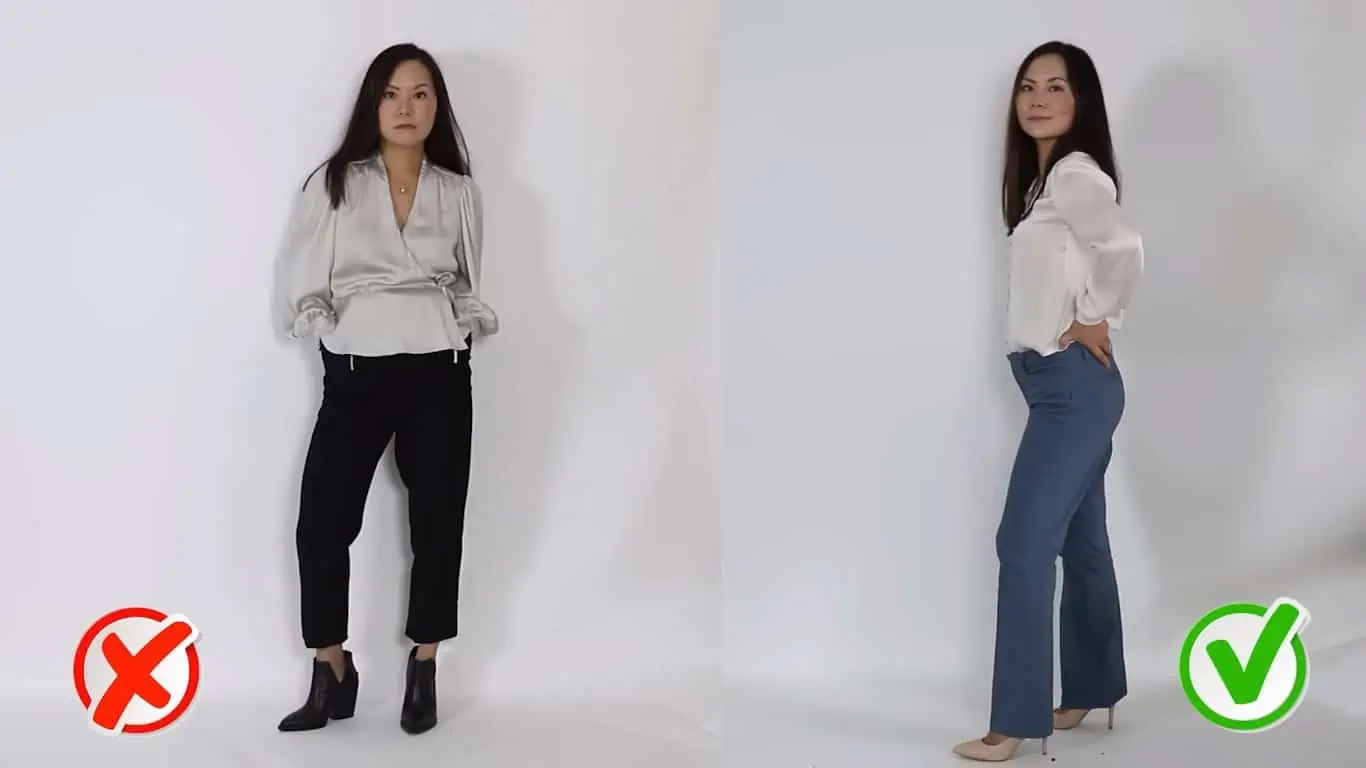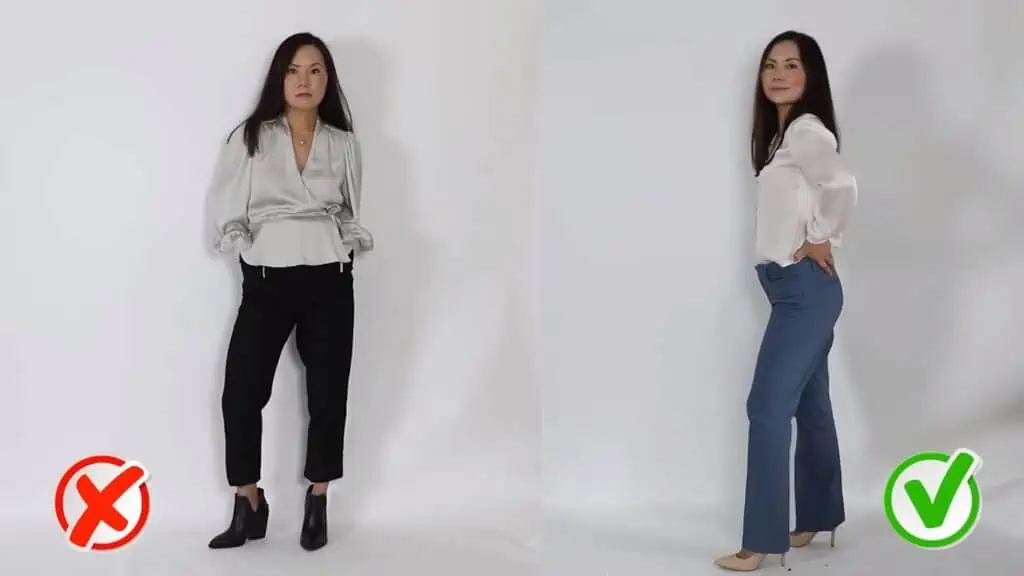 The leg shape of straight-cut pants is not too narrow at the hemline so it covers a part of your feet that effectively blurs out this separating horizontal line. This makes your feet visually look like they are an extension of your legs and this is exactly how you make your stature look pleasingly long!
Flare Leg Pants
Another pants style that you should fill your style wardrobe with is flare-leg pants because just like the style principle of straight-cut pants, they are also not too narrow at the bottom. In fact, flare-leg pants are quite wide at the hemline so they nicely cover a part of your feet, specifically your heel, to visually bring your legs and feet together.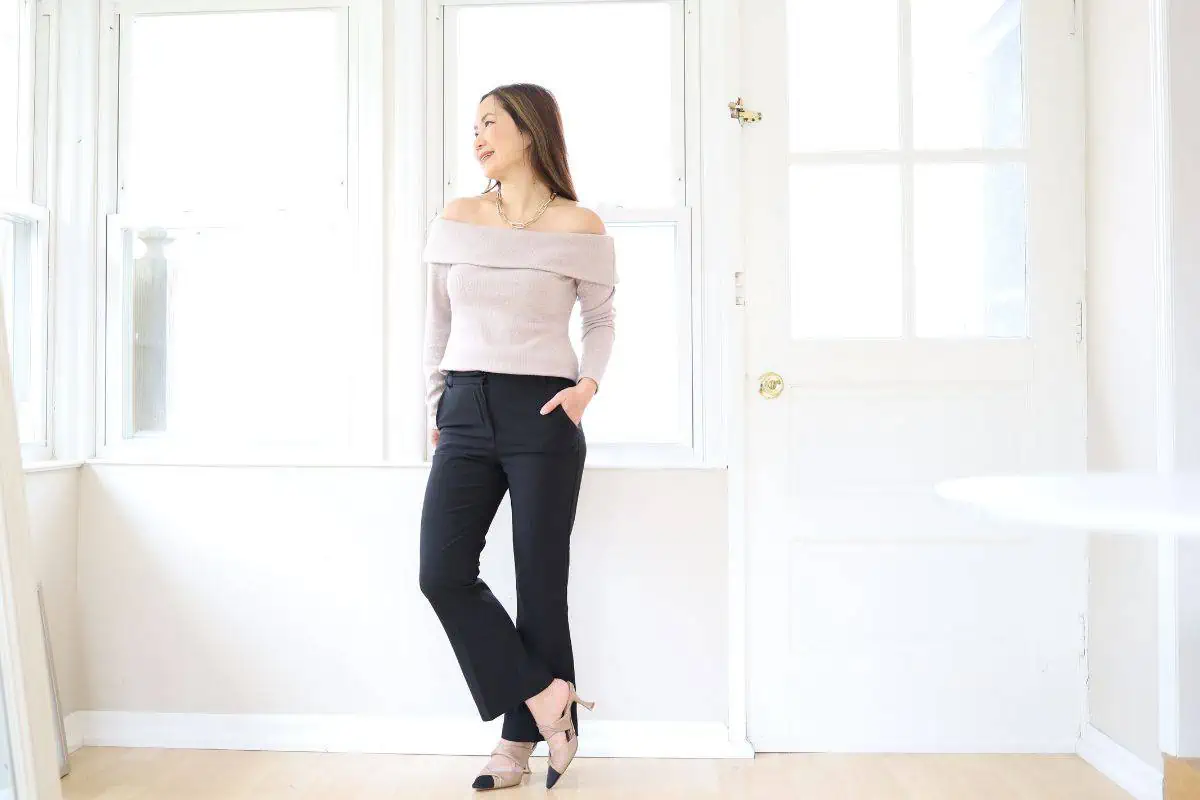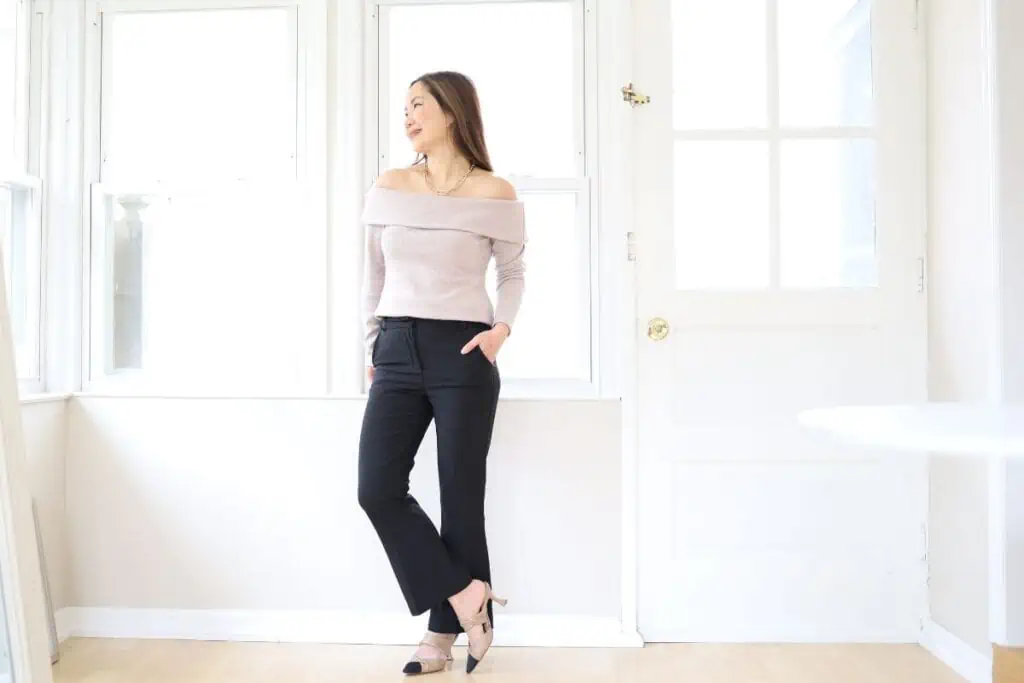 As the pants gradually widen from the knee down, it helps visually extend the leg line by leading the gaze in an unbroken vertical line. The flare's additional volume also attracts some attention so it helps even out your upper and lower body proportions quite efficiently.
Whether you wear your flare-leg pants with heels or flats, you will surely still be able to fully extend the length of your legs without any fuss! So if you haven't tried them yet, I highly suggest you go for it!
Neutral-colored Pants
Pants that come in neutral colors are your foolproof style option if you have shorter legs like I do. Black and white are the most versatile among the neutral palette but this doesn't mean that these are the only colors you should go for – you've got more color options than you actually think!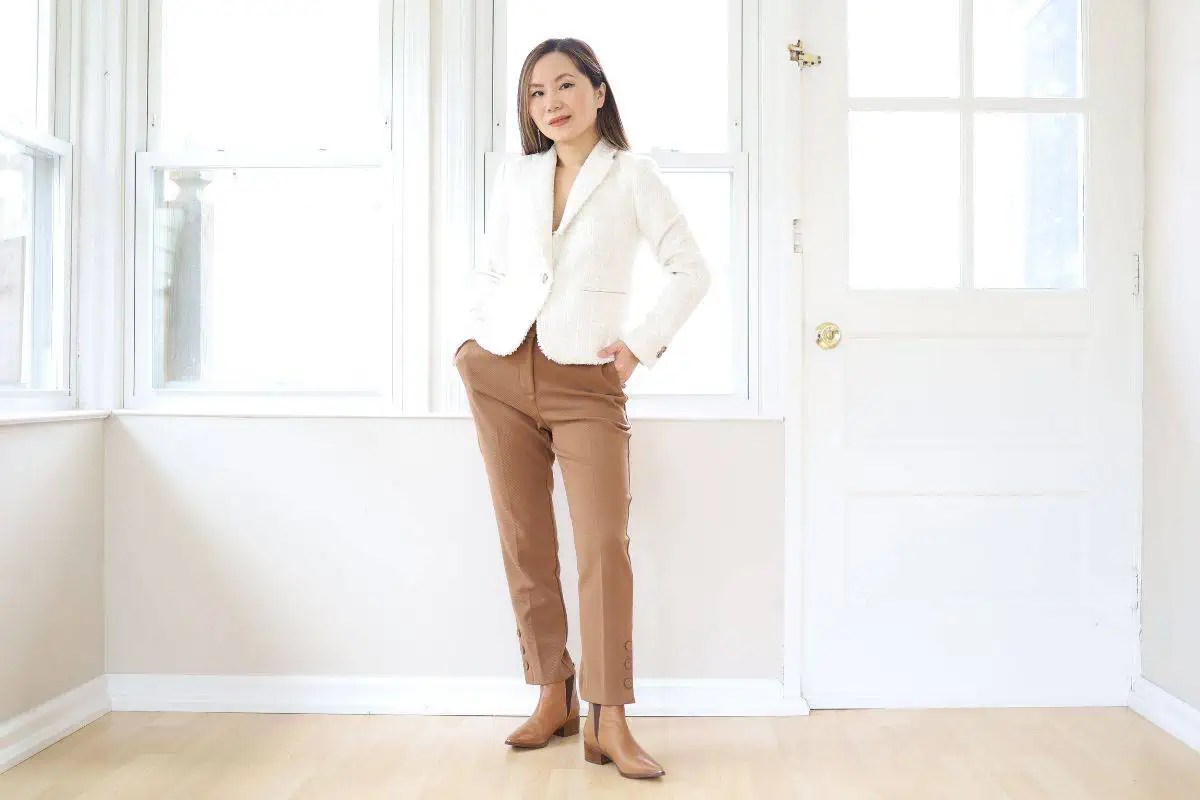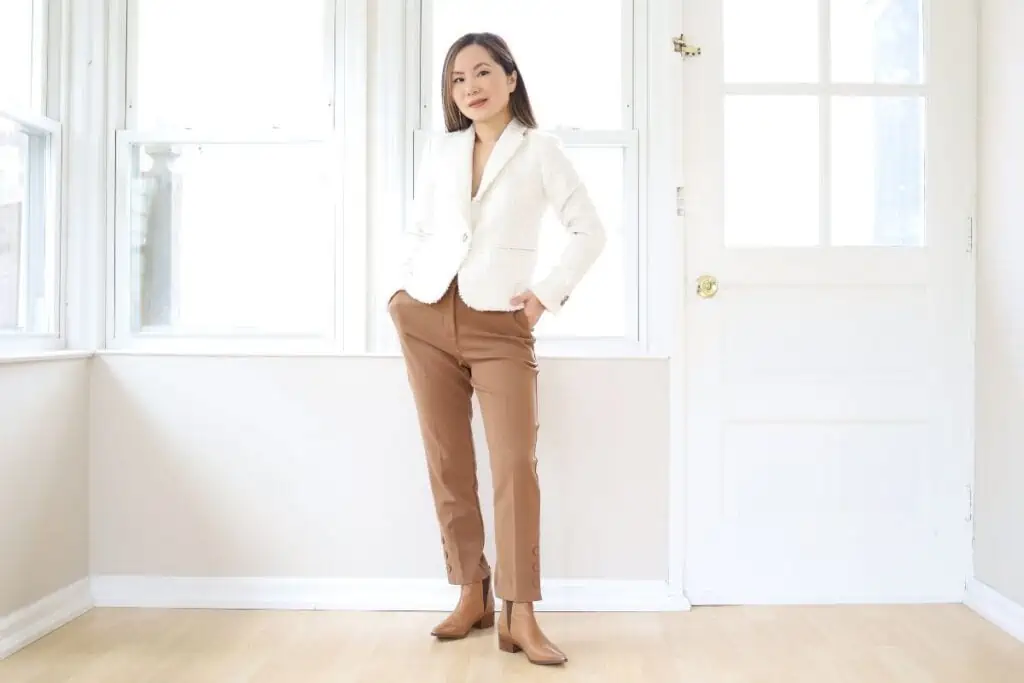 Neutral colors are versatile and highly flexible to style so when you wear pants that come in these colors, you will instantly find out how easy they are to pull off. Also, since neutral colors are softly muted, they won't bring too much emphasis to your short legs and instead bring the gaze up towards your face.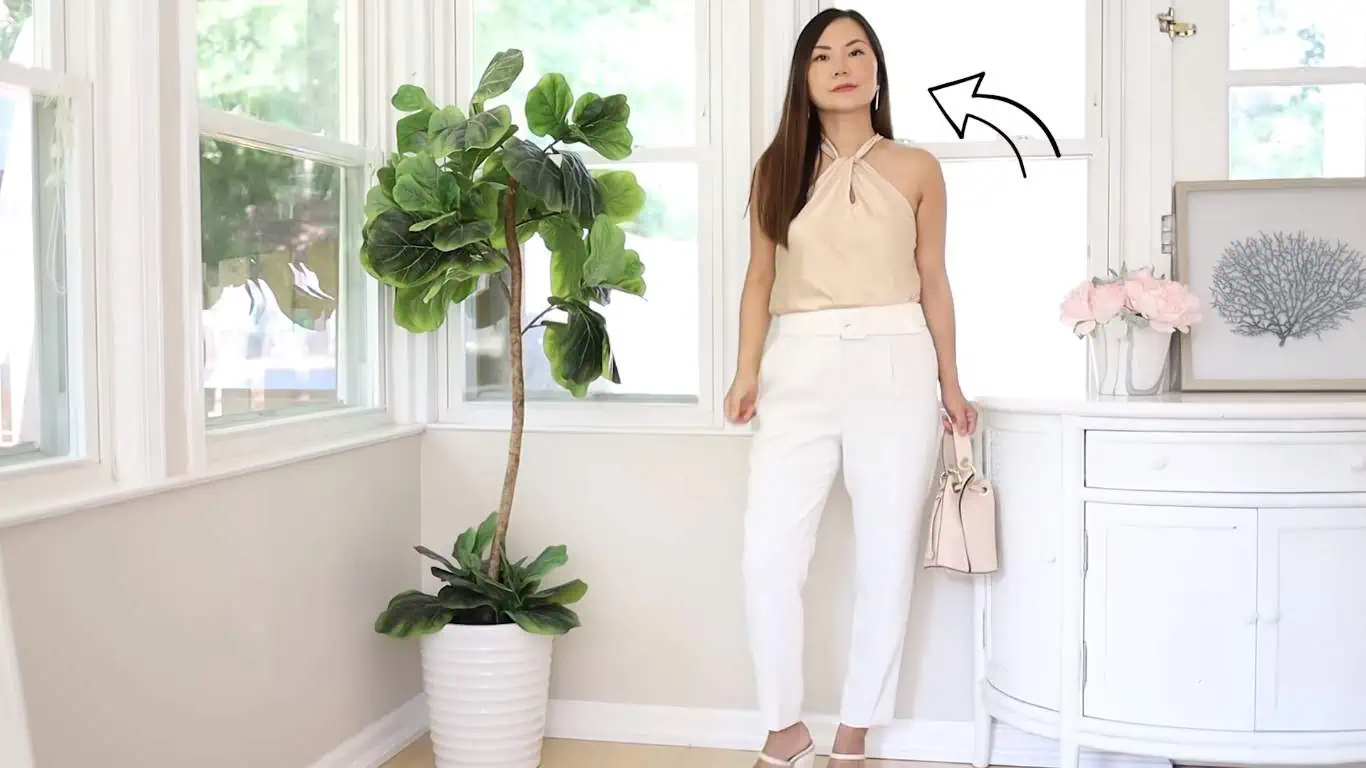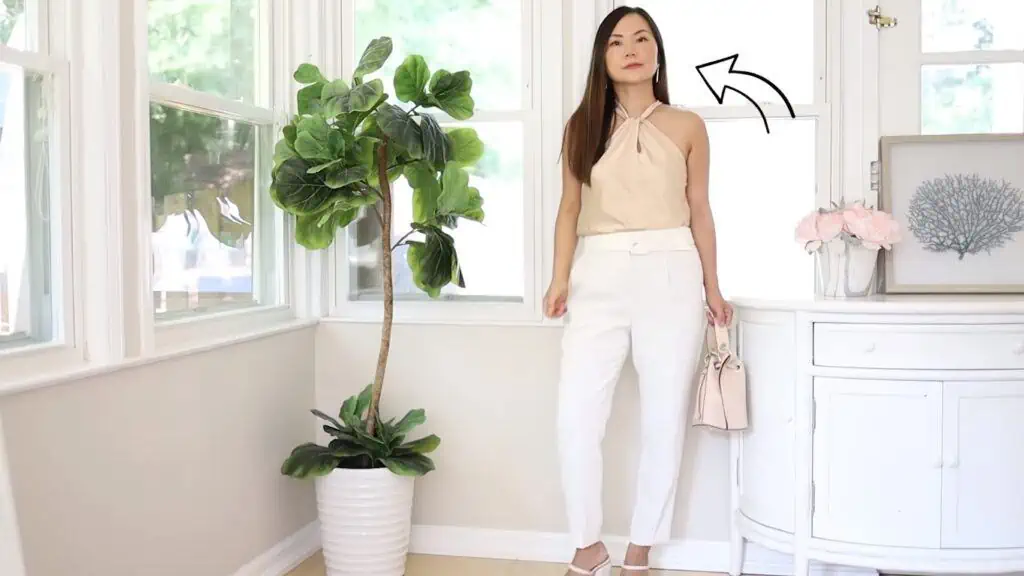 Another style tip is that if you pair your neutral pants with a top that also falls under the same color palette, you are creating visual continuity in your figure. This means that you are tricking the eyes into seeing a seamlessly elongated frame while also maintaining a sophisticated, minimalist look!
Full-length Pants
I know, full-length pants, which are also sometimes referred to as long pants, can be pretty intimidating for petite women with short legs and I totally get that. It's because it's easy to associate the long length of the pants with too much fabric, and this gives most short girls the impression that their petite figures will drown in full-length pants.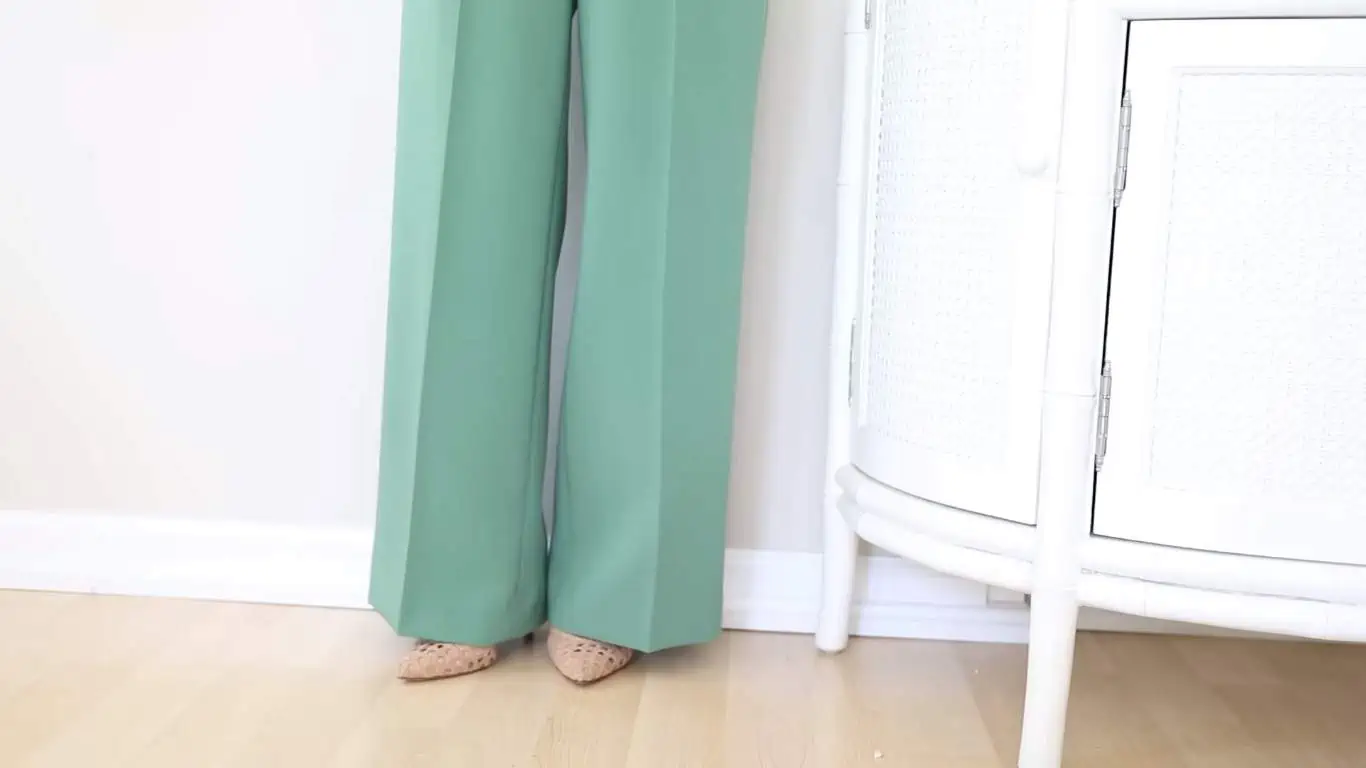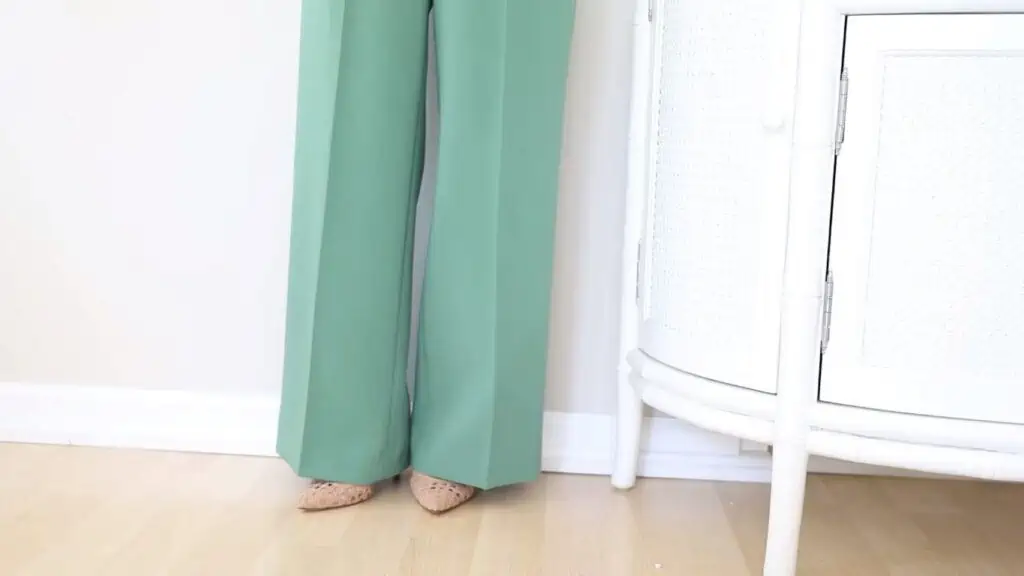 However, this is totally not the case! In fact, wearing full-length pants can be game-changing for girls with short legs because this particular length that covers the entirety of your legs can effectively give the illusion of longer legs, especially if they are also high-waisted.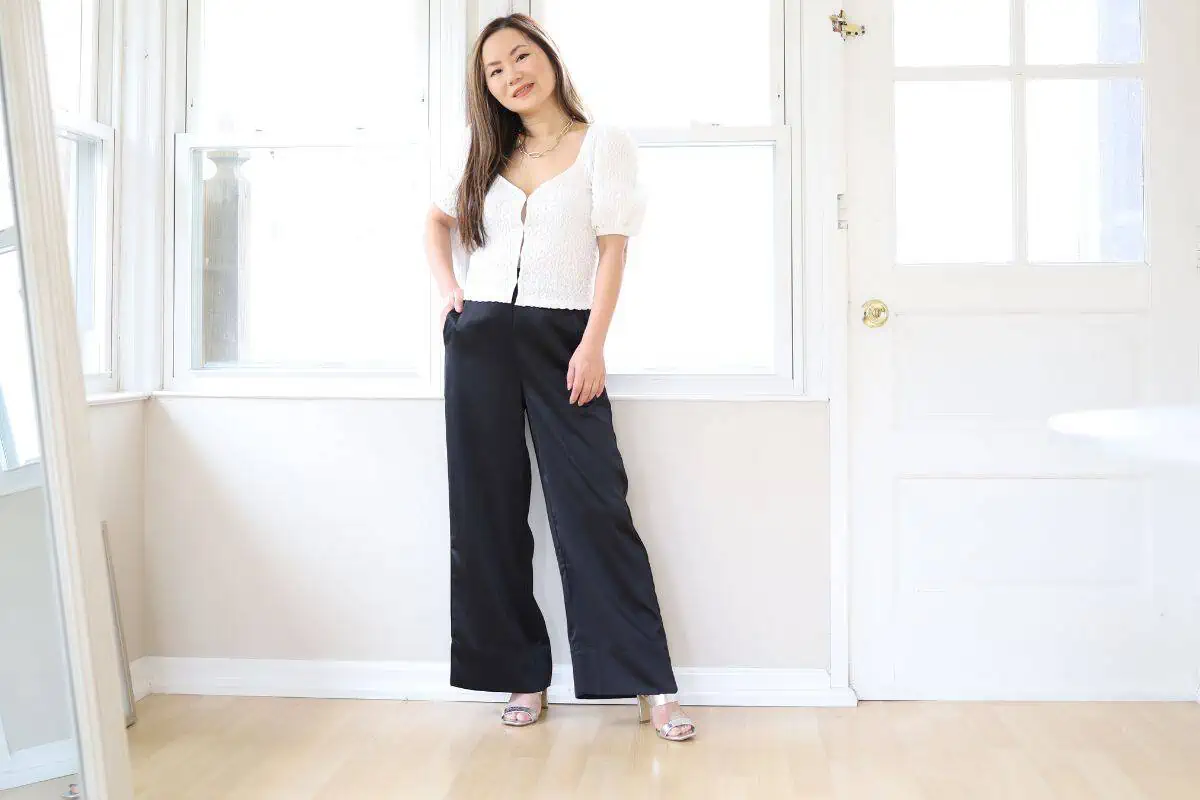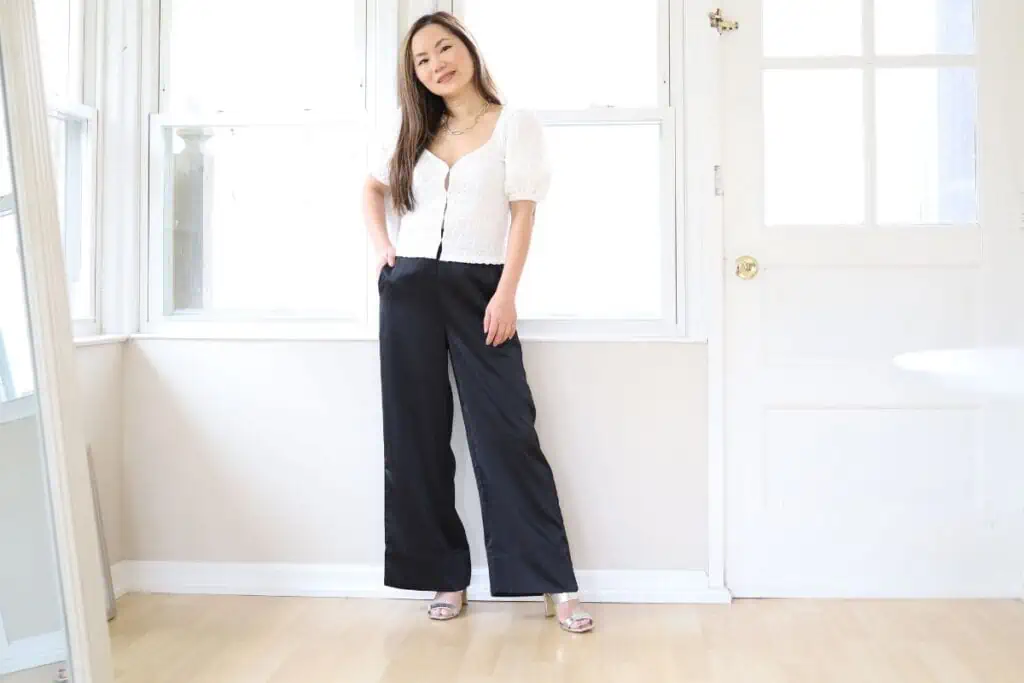 When you wear long pants that are almost reaching the floor (take note when I say "almost"), your legs are instantly elongated because that's how long you appear under the pants. Just remember to choose a length that's long enough to graze over your heels, but not too long to the point that it actually sweeps off the floor.
Ankle-Length Pants
If you're still feeling a bit iffy about full-length pants due to the fact that they offer full-leg coverage, then it's alright because you have another style option that will definitely look great on your short legs as well – ankle-length pants! They are not that long and not too short either so they hit just the right spot in a petite woman's legs to create the illusion of a more elongated frame.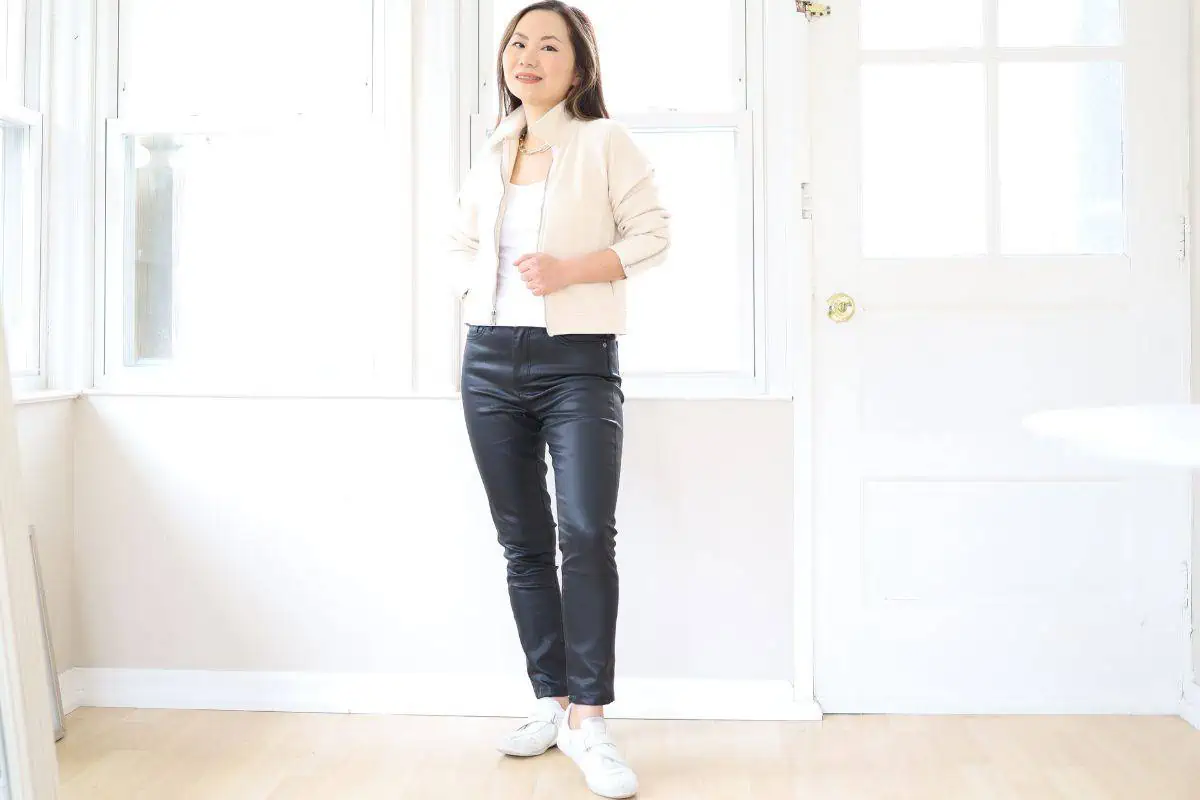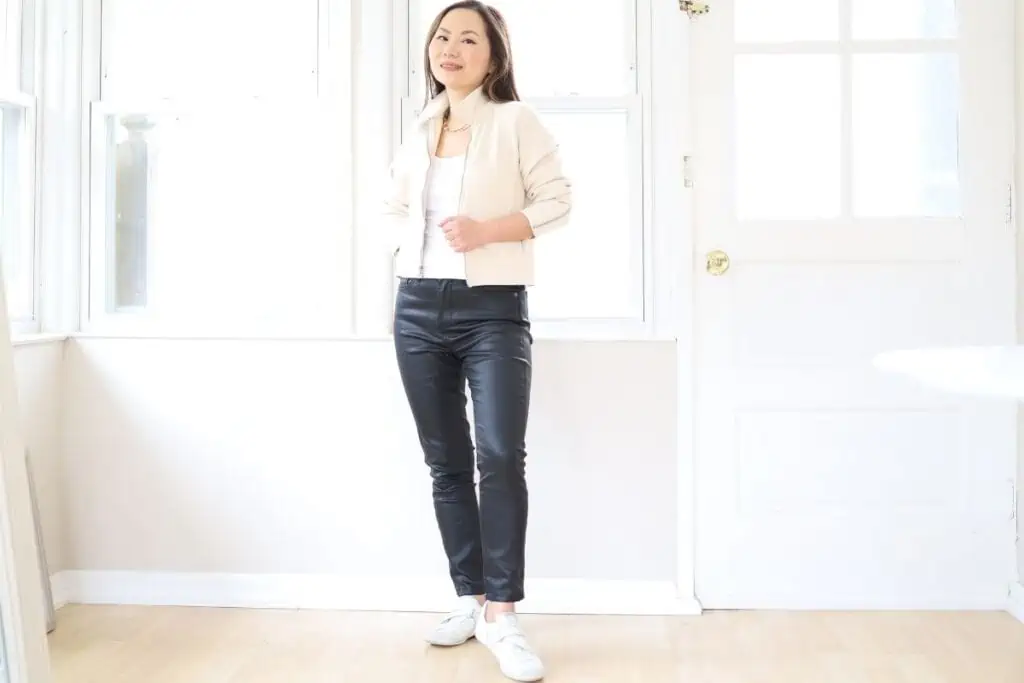 I know a lot of you girls love pants that are a bit on the shorter side, such as capri pants, because of how comfortable they are. But then again, if you're not that tall just like me, I'd say that the shortest length of pants I would go for are ankle-length pants.
Ankle-length pants feature a design that is a great mix of two worlds: they are short enough to be comfortable and convenient for daily wear, but are also long enough to be easy to style!
Now that we have thoroughly discussed the best style of pants for short women, I feel like it's also worth noting which ones you should avoid. These pants styles that I'm about to mention are not the most flattering for us girls with shorter legs and these are all based on my personal experience so believe me, I know.
Once again, I wouldn't want you to go through the same fashion faux pas as I did before. So keep reading and I'll tell you why you should avoid these types of pants if you have short legs.
Avoid Pants with a Long Rise
The rise of the pants is the distance between the waist and the crotch. As petite girls like us have short legs, a long rise will definitely look off as they tend to visually make the legs even shorter than they already are.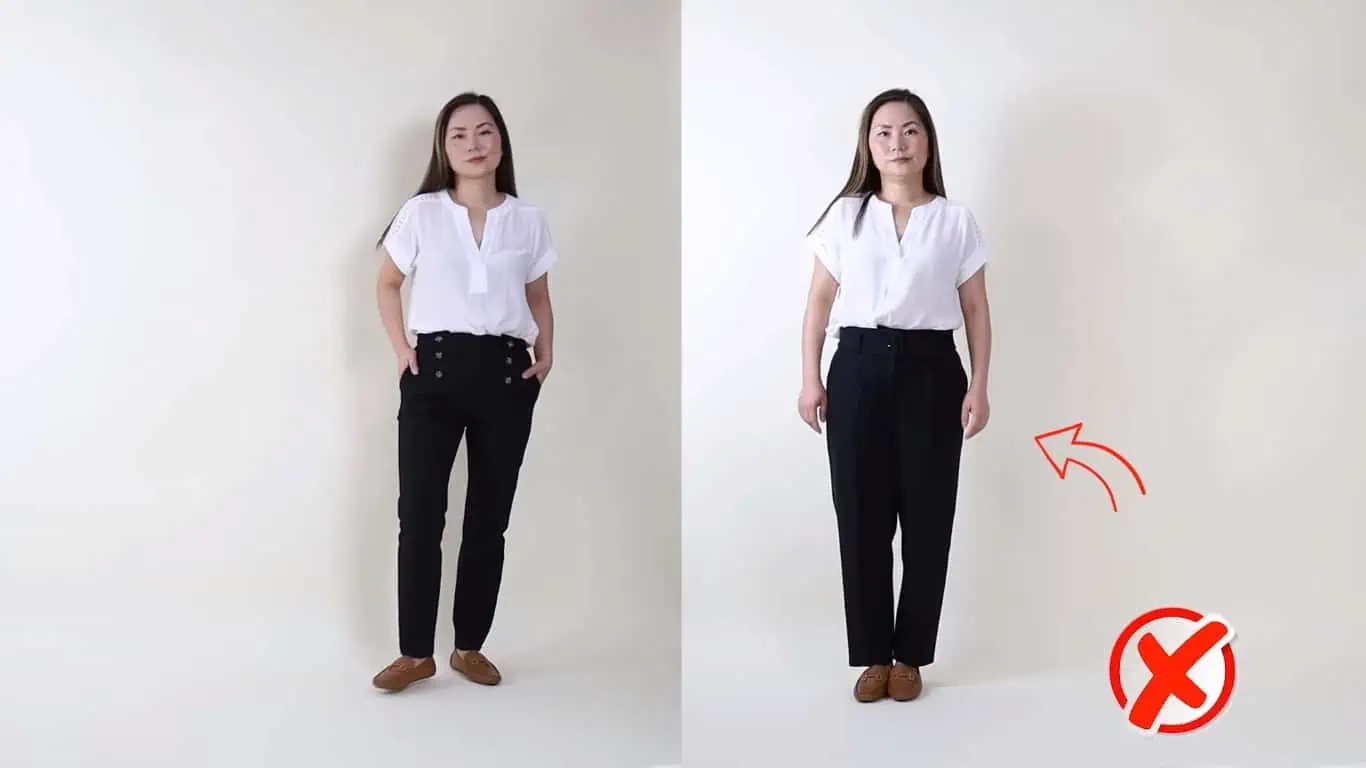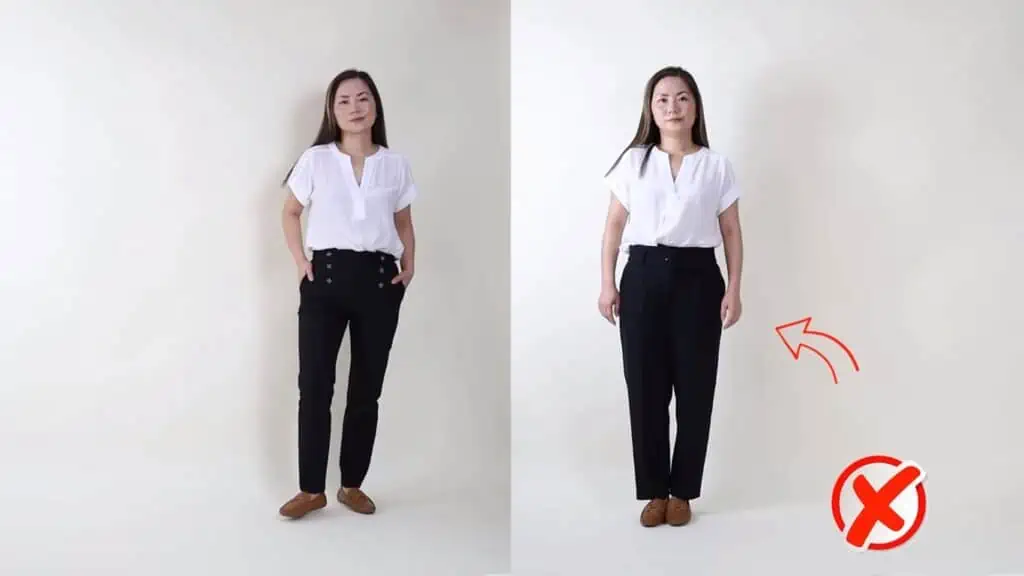 Let's say you wear a pair of pants that features a rise that's around 13 inches and then compare it to another pair that has around 10.5 inches, you'll definitely see a huge difference! It may not seem like a lot, but believe me, the pair that has a shorter rise can totally elevate your height by lengthening the appearance of your legs.
Avoid Tapered Leg Pants
When you go shopping for pants, there's a huge chance that you will stumble upon a vast variety of tapered leg pants because of how common and popular they are. Despite their popularity, they are not really the best choice for us ladies with short legs because of how they create a clear division between the legs and feet.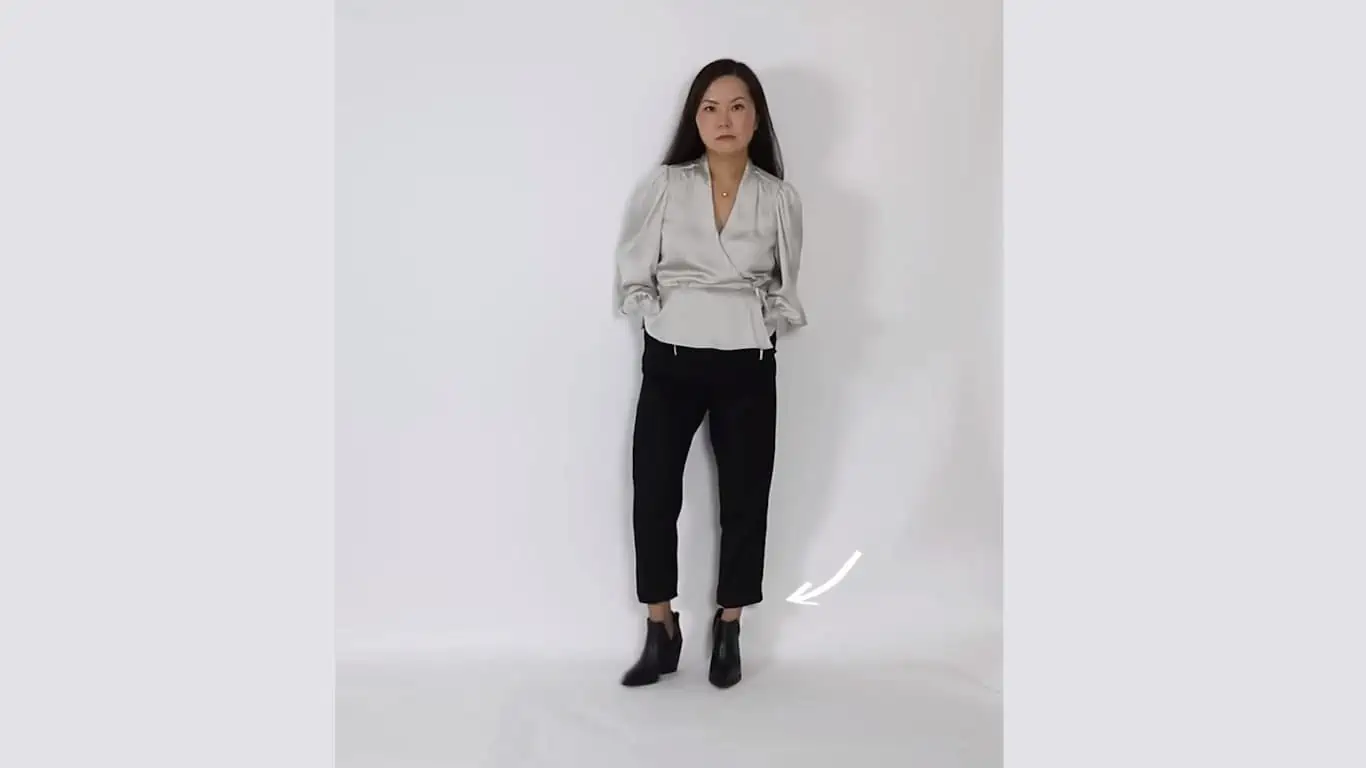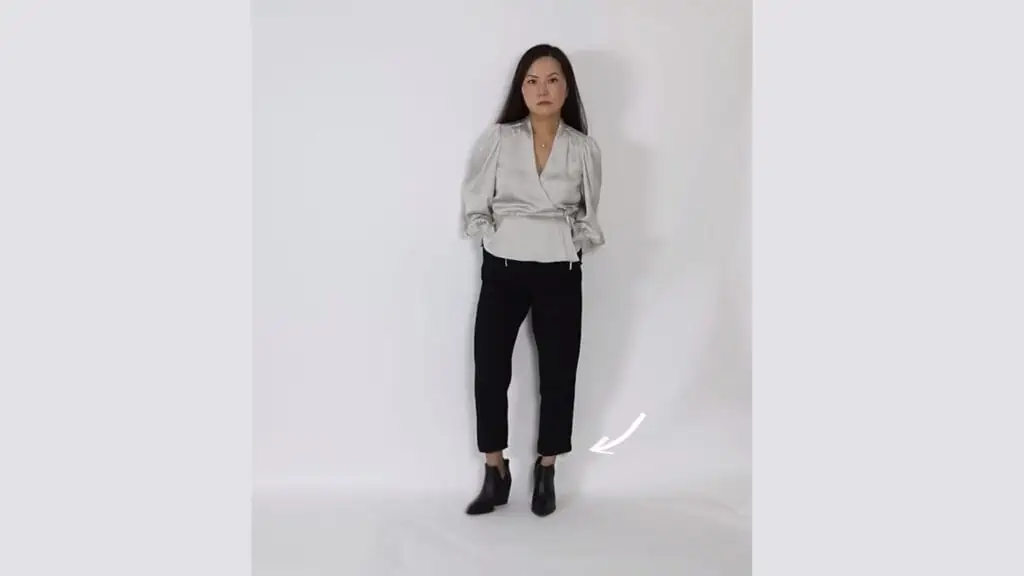 When you're wearing tapered leg pants, the eyes are going to instantly notice where your legs end. This is in total contradiction to your goal of keeping visual continuity in your legs!
Avoid Bright-colored Pants
Well, you have probably seen this coming after we discussed how neutral pants are great for women with short legs. Bright-colored pants attract too much attention so it's obviously in contradiction with the goal of not emphasizing the shortness of your legs.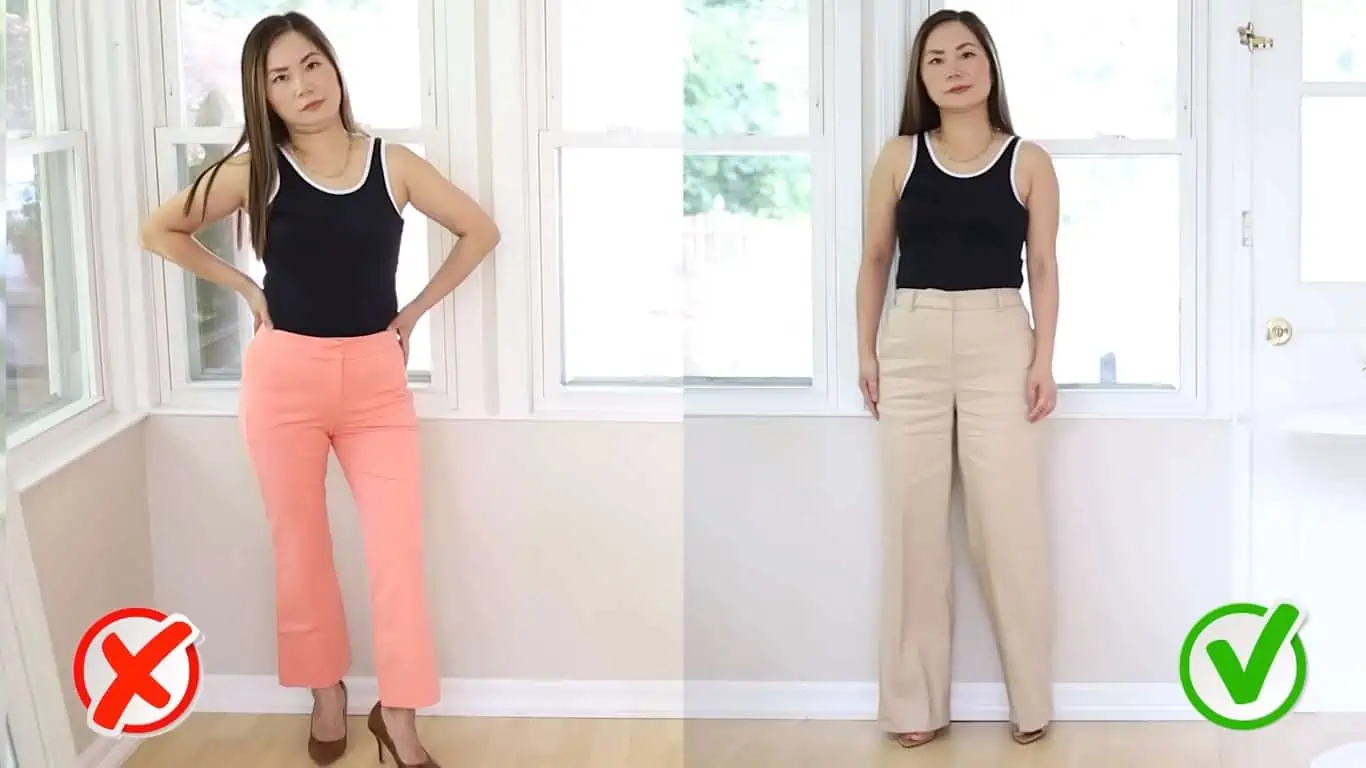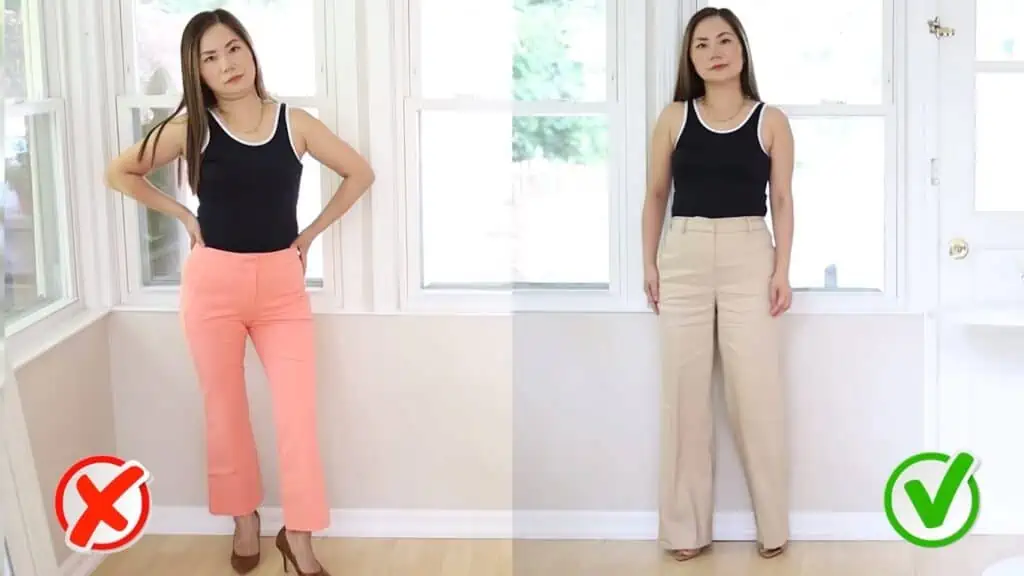 When you wear a pair that comes in vibrant colors like pastels or neons, you are making your short legs the sole focus of your outfit. As I mentioned earlier, if you're a short girl like me, you'd want to draw attention to the face, not the legs.
Avoid Barrel Leg Pants
Barrel leg pants are a variation of the tapered leg pants as they are also narrow at the bottom – but well, that's not even the worst part! Barrel leg pants are wider in the middle and this silhouette ticks two boxes in our "style mishap" checklist!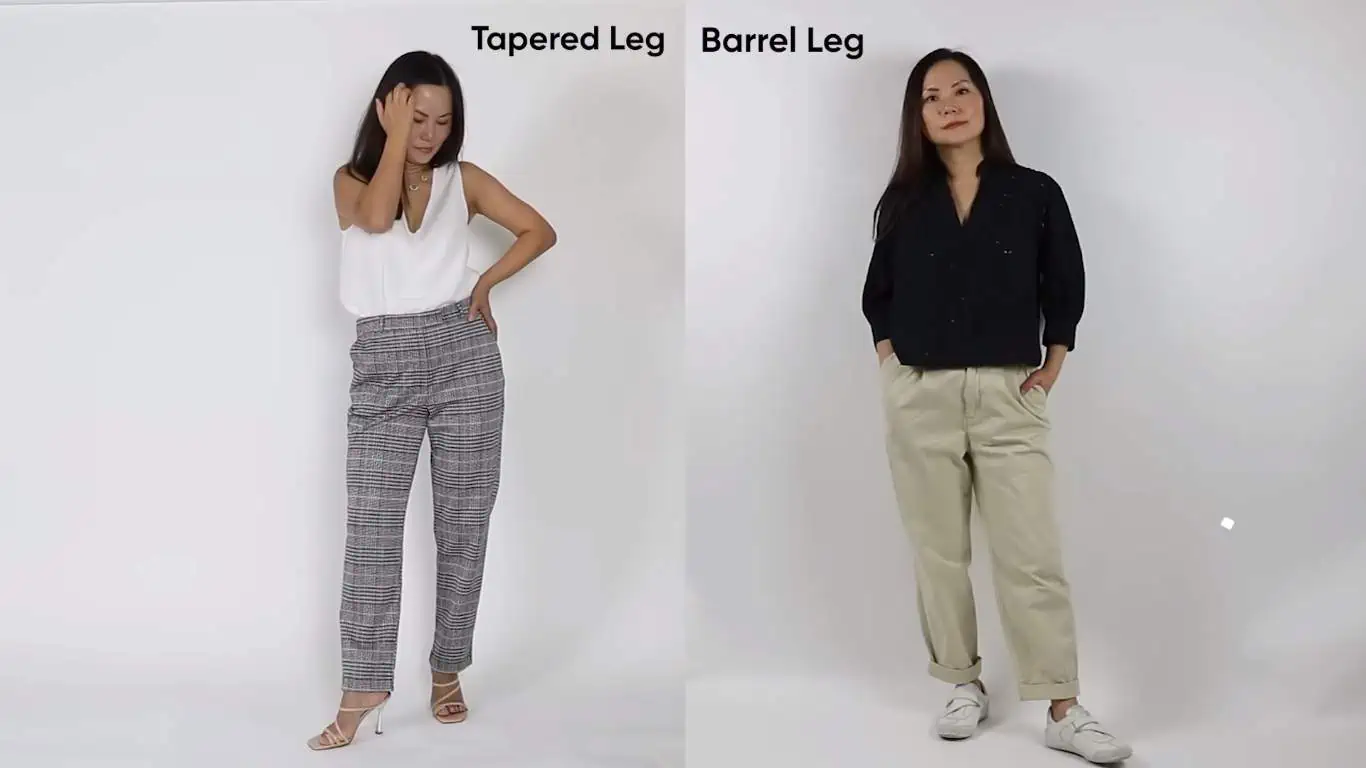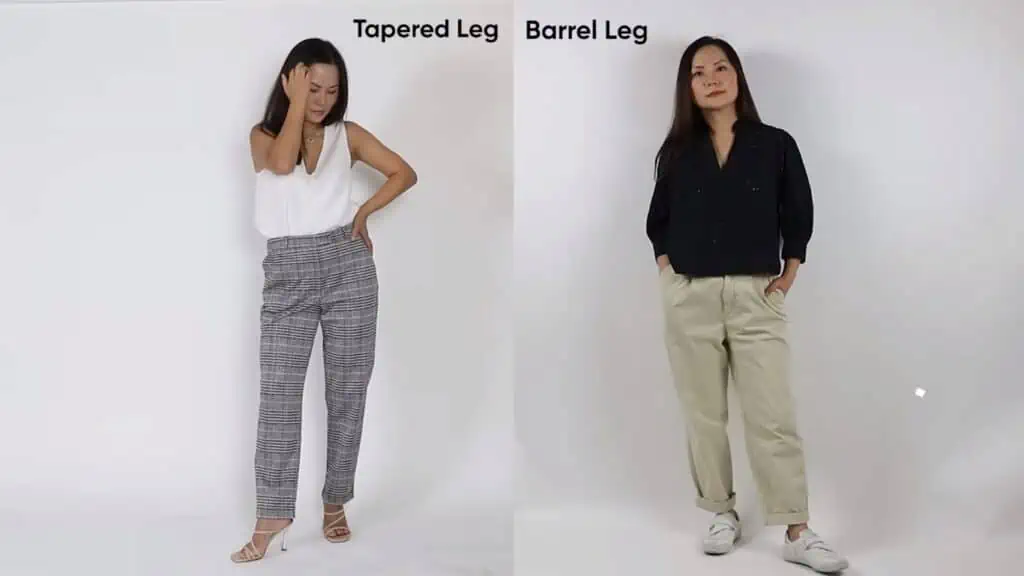 What are these two mishaps? Basically, the narrow bottom shortens your legs further and the wider center makes your legs look stubbier. That's a huge no-no!