Hourglass figure is the most coveted body shape. We've looked at celebrities from the Golden Age of Hollywood to the hottest leading actresses today, and come up with this complete list of the most famous hourglass shape celebrities!
Marilyn Monroe, 5'6″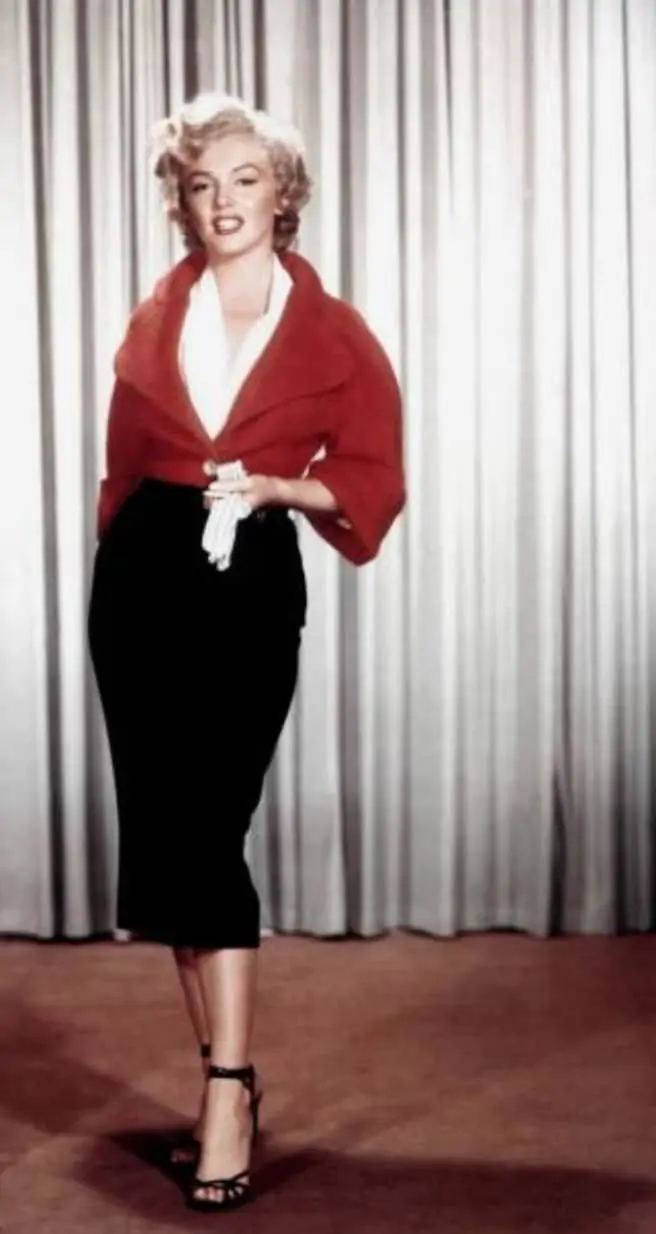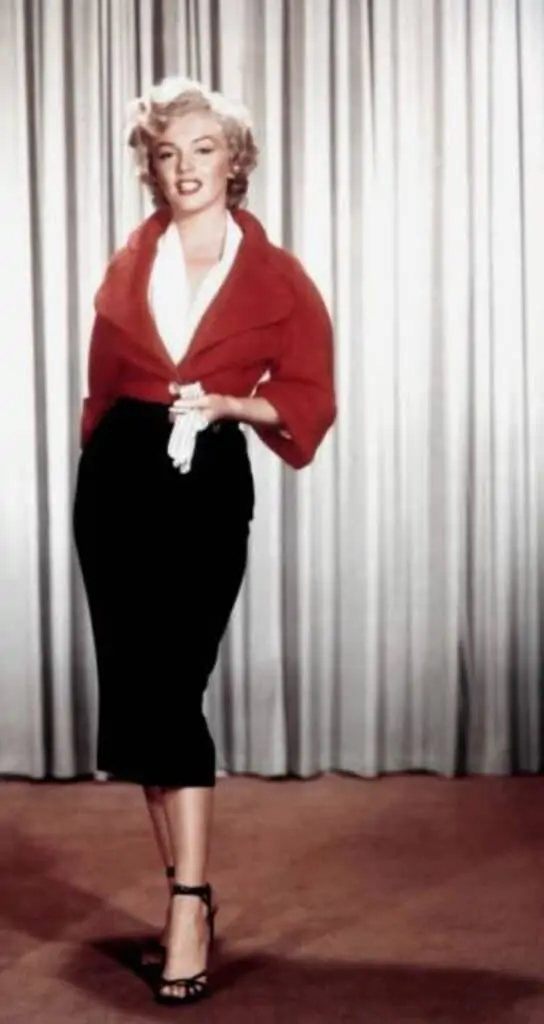 She was a fashion icon, and she would style her blonde curls to blend with her outfits. Long high-waisted skirts were her thing, and leather waist belts were what excited her.
6inch heels were also her favorite giving her the sexy office look with T-shirt. All her outfits were tailor-made for her and if you want the best office look that will look elegant and sexy, go her fashion style way.
Emilia Clarke, 5'2″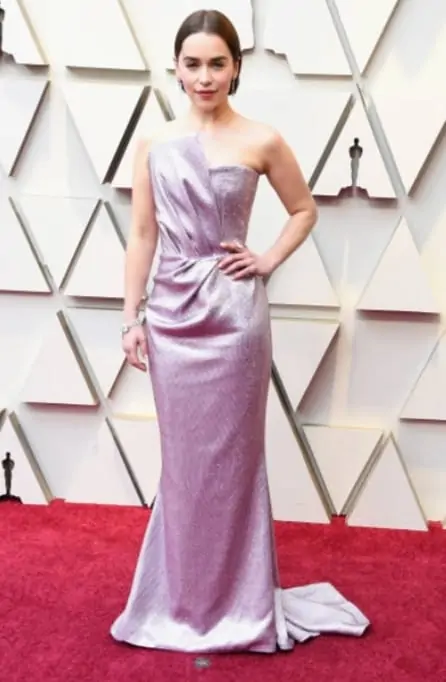 Game of Thrones is one movie that Emilia Clarke made a breakthrough with. Having the best scenes and outfits is the best copy deal with Emilia. Her red carpet outfits are out of this world. Being a 5'2″ petite actress, Simple yet elegant styles are all that Emilia values.
Emilia also gets simple hair designs that make her look fabulous with her outfits. Game of Thrones has inspired some of her artistic fashion styles, especially immediately after the first release; most of her outfits were in the line of the movie.
Elizabeth Taylor, 5'4″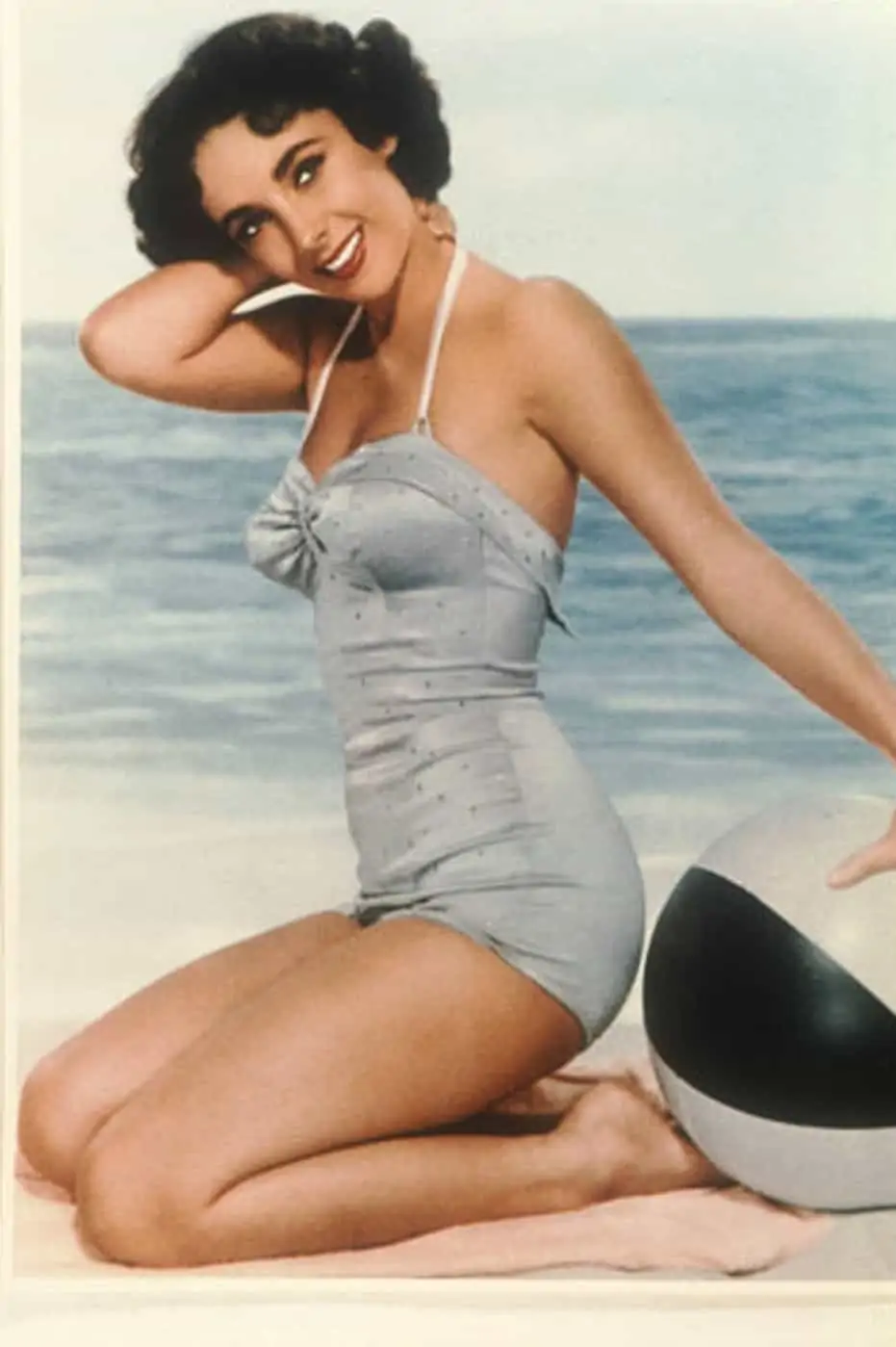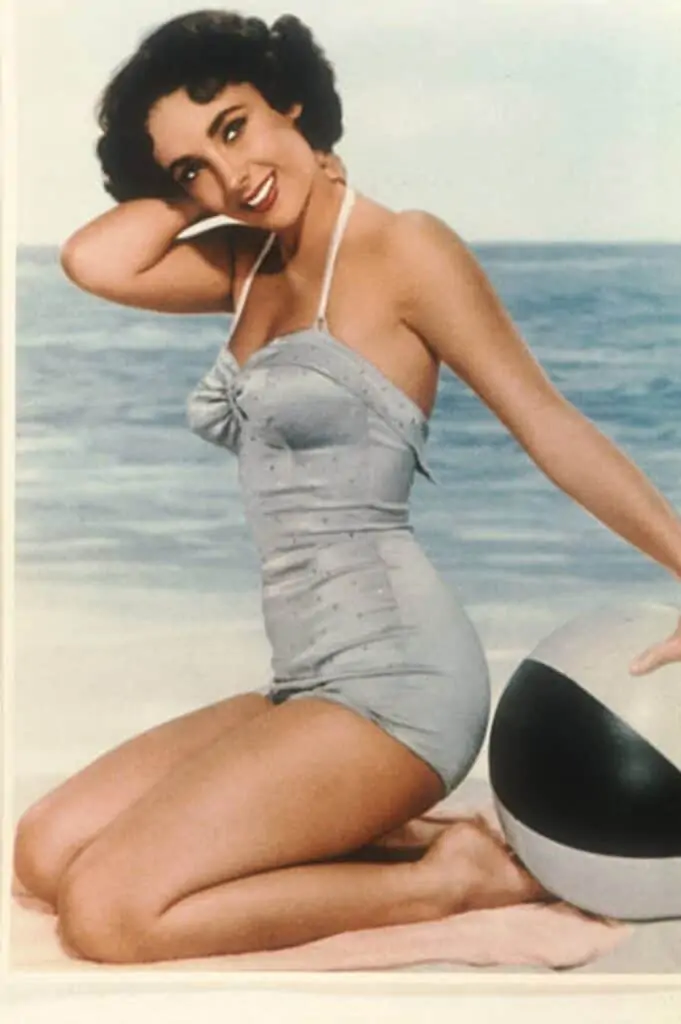 Elizabeth made headlines because of her beautiful hourglass figure's love for body-hugging outfits. Considering that she had eight marriages, her last husband influenced her style and upgraded her fashion to another level.
Her fashion style was all sexy and artistic, where she would wear outfits that showed much of her upper body and would have the dramatic kind of arms designs.
Emma Roberts, 5'2″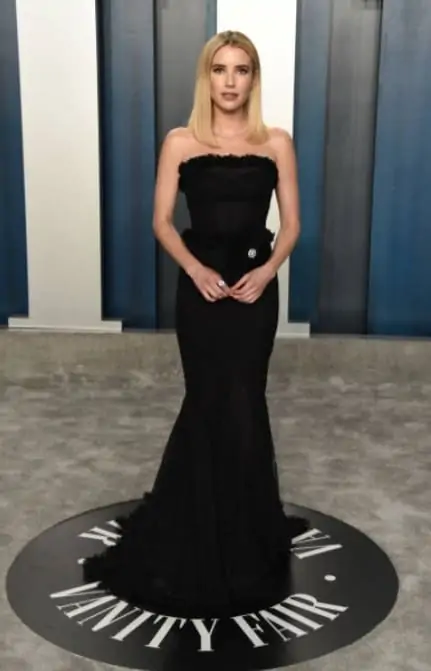 For sure, Emma's outfits are always stunning. They are the kind of outfits that would turn heads wherever she goes. Red carpet outfits are mostly body-hugging gowns, and they are elegant and are tailored to Emma's body features.
Her outfits are mostly brightly colored and are of pleasing hue. Fashion styles that are primarily commendable are of Emma Roberts.
Dita von Teese, 5'3″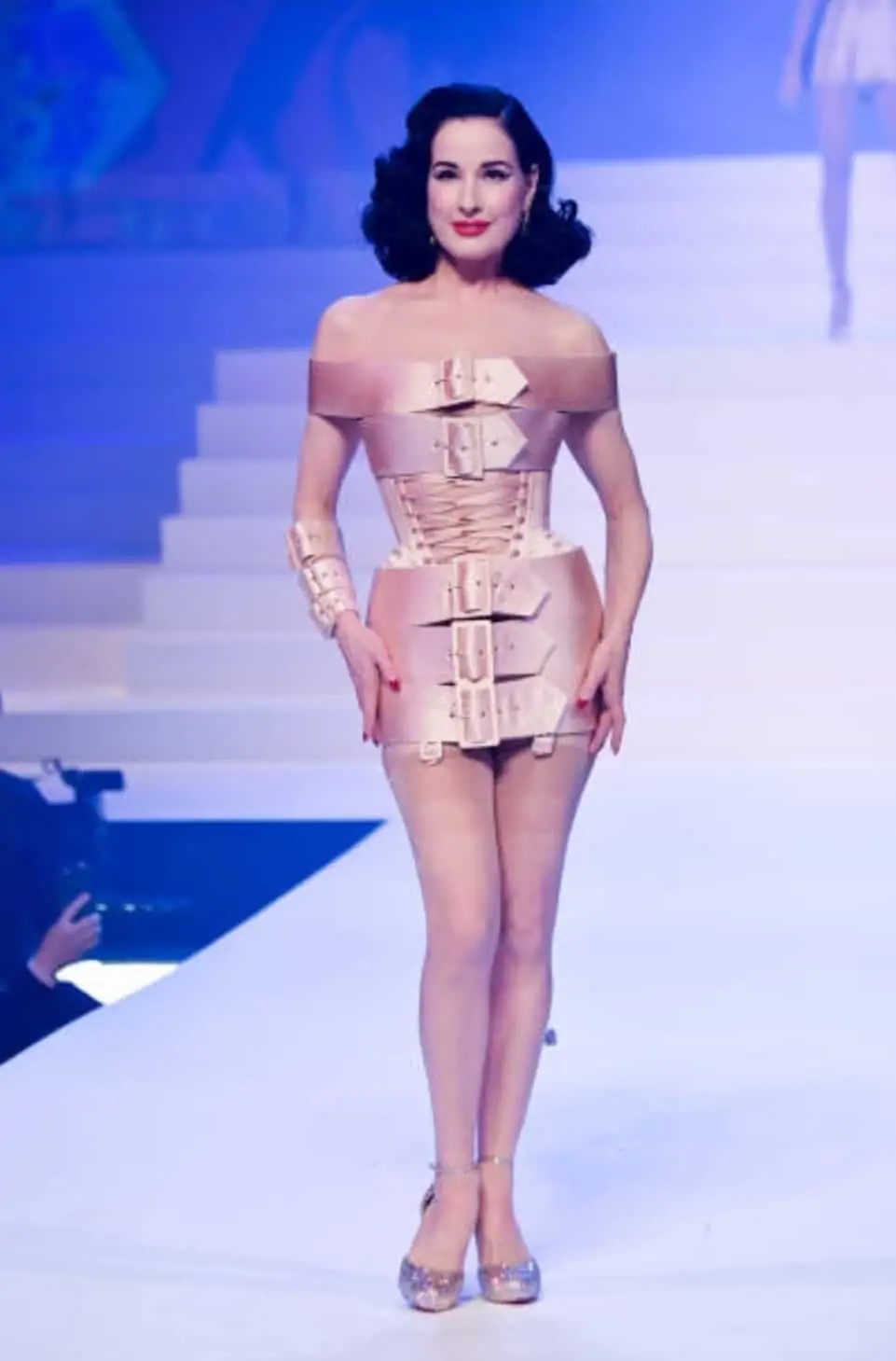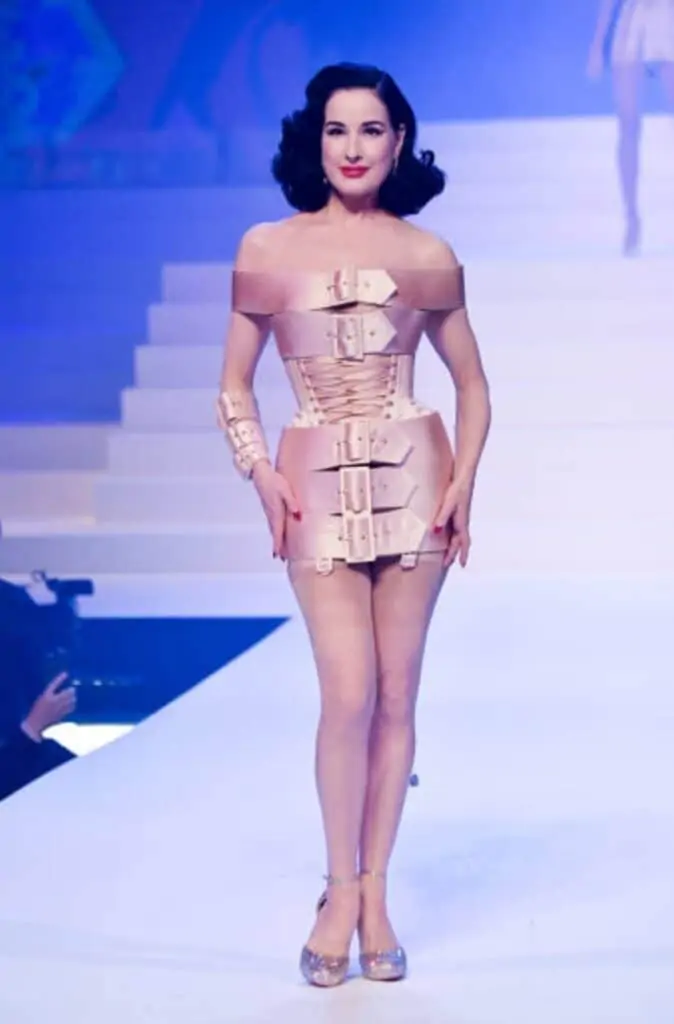 Dita is one big fun feather outfit. Whether they are on the hands or shoulders, it doesn't matter as long as they are part of the outfit.
Short outfits such as dresses are her thing as she doesn't mind showing too much skin wherever she goes. She also loves an outfit that draws attention to her waist area because she has a tiny waist, and she wants to show it off to the whole world.
How Dita poses for pictures can tell you that she loves showing her hourglass figure regardless of the weather.
Kat Dennings,5'3″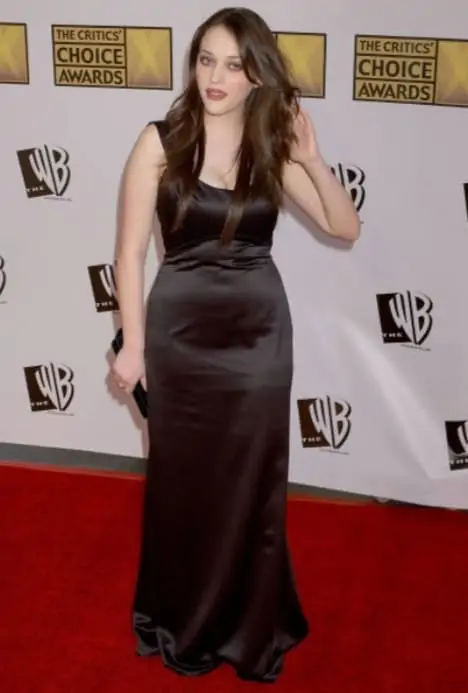 Kat wears all kinds of outfits as long as a pair of heels to complete the look. She is a fan of heels, all heights; she can comfortably walk in them. Her best outfits and style are red carpets where she can break the monotony of pants and wear simple gowns with a simple hairstyle.
Kat doesn't mind showing off her boobs, so sometimes she can decide to go the sexy way and wear sexy outfits such as dresses that have thigh-high slits. Suprisessingly, trouser suits are also her thing, and she wears them but mostly chooses to wear those that have one plain color.
Katherine Heigl, 5'9″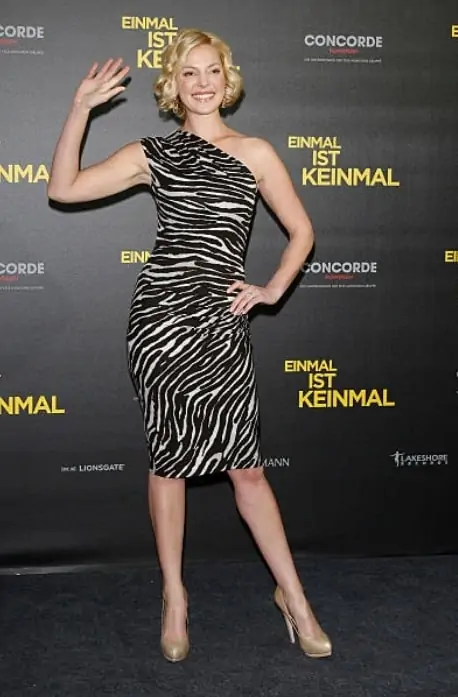 For the longest time, Katherine's outfits have always shown less skin. She loves outfits that cover her body very well. All red carpets she wears are simple dresses and gowns that show less skin, and they are mainly of the artistic fashion making it more noticeable.
The things she can show off to the world are outfits showing her arms and legs from the calves downwards. Her shoe game is also on another level, and she loves wearing red bottoms and sometimes sneakers.
Kate Winslet, 5'7″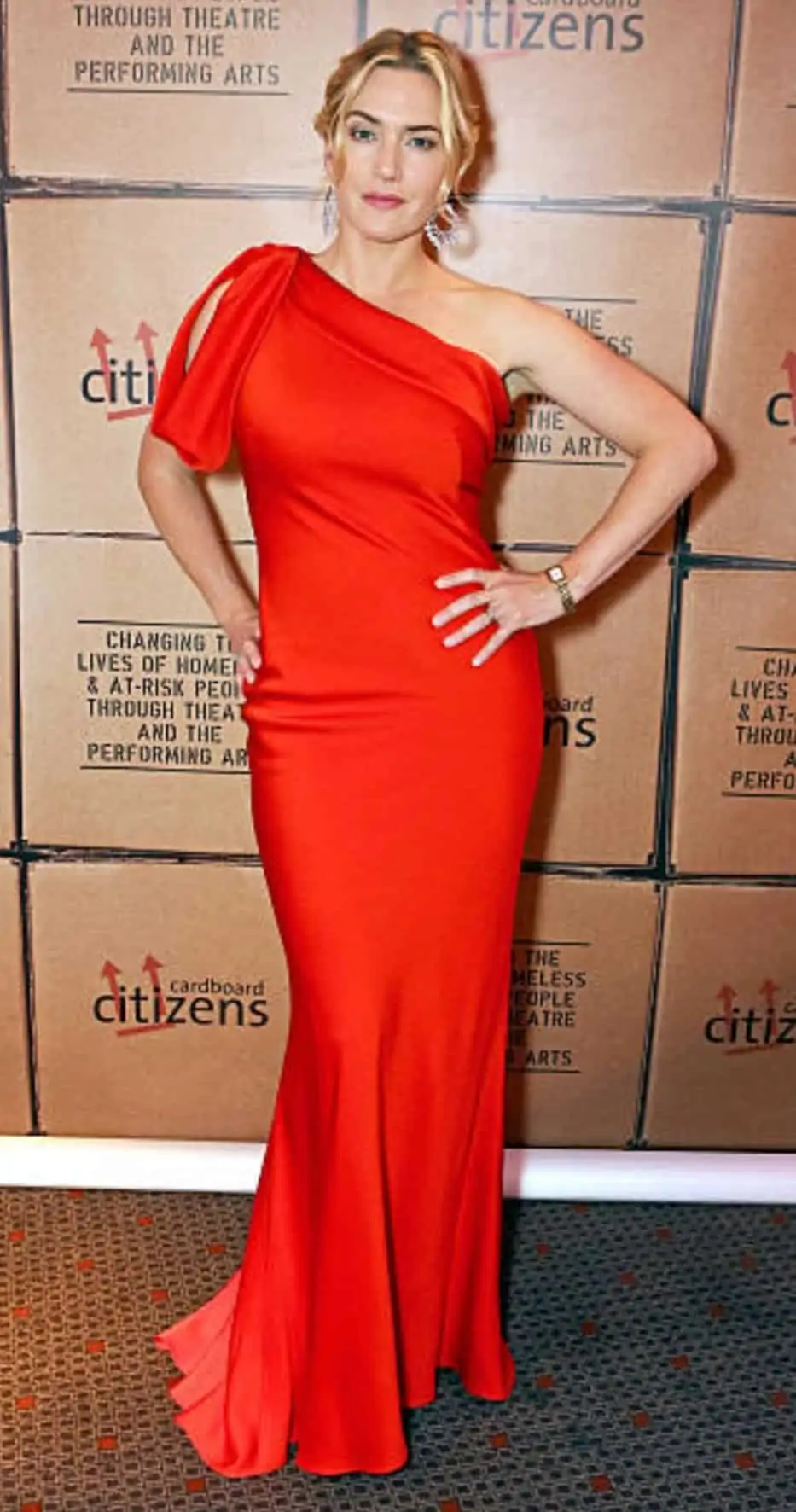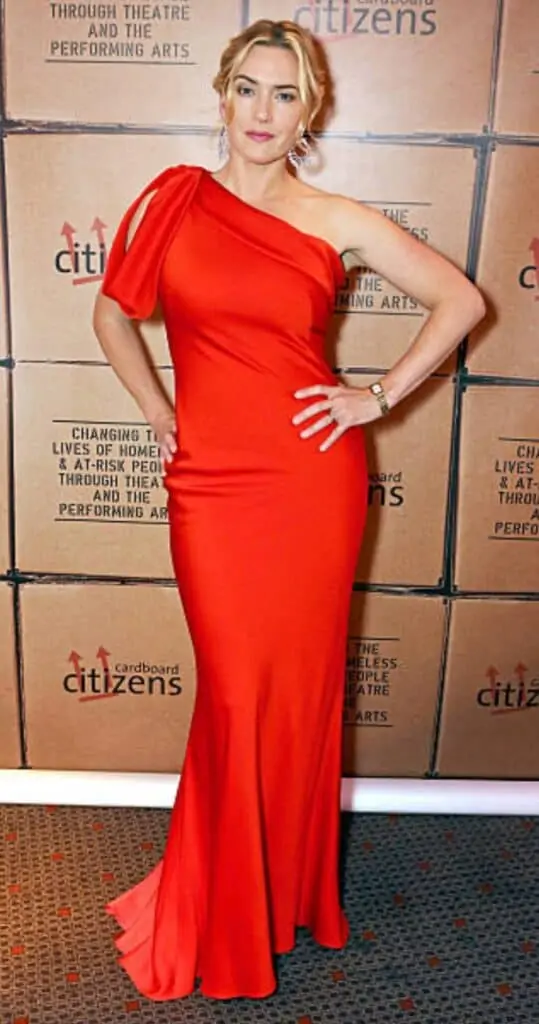 Over the years, Kate's fashion has upgraded from simple black stunning dresses to modern silhouettes. This has even transitioned to punchy shade outfits from block colors which is excellent as it shows that she is adjusting according to the fashion industry.
Her gowns are well designed, and they all look beautiful. The kind of fabrics used to create these envisioned designs are also unique. Some with the reflection effect, some are used to design gowns with an illusion neckline. Everything that she wears is excellent.
Jenna Dewan, 5'2″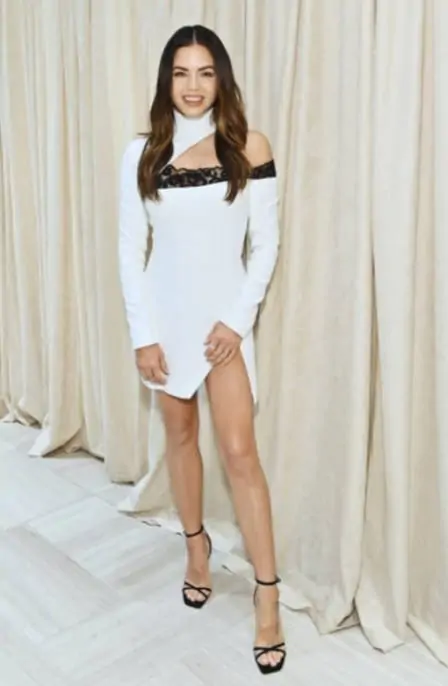 Jenna literarily rocks everything as long as it suits her taste. Jeans and short dresses are her favorite. She also loves carrying different designs of her fun pack. Floral dresses are also her thing, and she loves wearing these with black boots.
When it comes to red carpet events, she also looks stunning with lovely body-hugging dresses, or sometimes she can decide to be unique and wear jumpsuits that are well designed with good statements either on the back or on the thigh area.
Kourtney Kardashian, 5'0″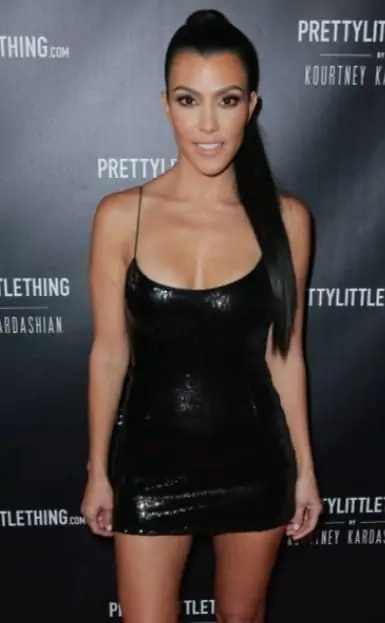 Even on their family TV show, Keeping Up With The Kardashians, Kourtney has always been wearing simple outfits. During red carpet events, that's when maybe she can decide to be extraordinary. As you know, she is one extra cautious mom who always finds something to say about an outfit.
Since she started dating Travis, her taste for black outfits has increased, and she wears more black outfits, leather to be specific, and completes the look with a pair of very high heels. The black outfits are mostly short dresses.
Christina Hendricks, 5'7″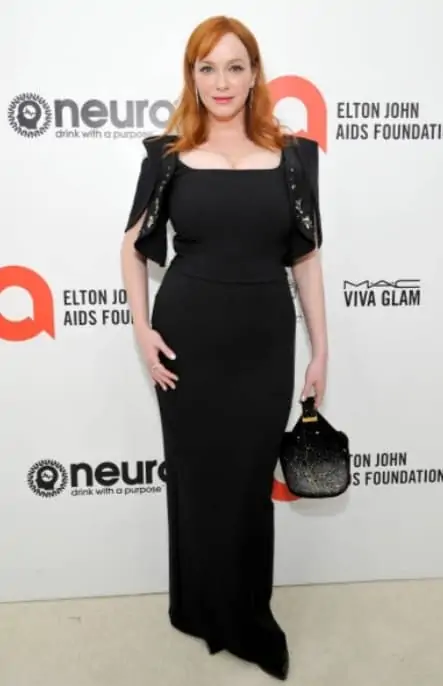 Her boobs are the first thing you see when you meet her in person or see her pictures. She loves showing off her boobs, and push-up bras are her must-haves in her closet, especially when attending red carpet events. Simple gowns are with sweetheart necklines are her favorite.
She also wears tops that have more see-me-through on the bust area, showing off her cleavage. You can also go her way of fashion if you want to show off your bust.
Bridget Bardot, 5'5″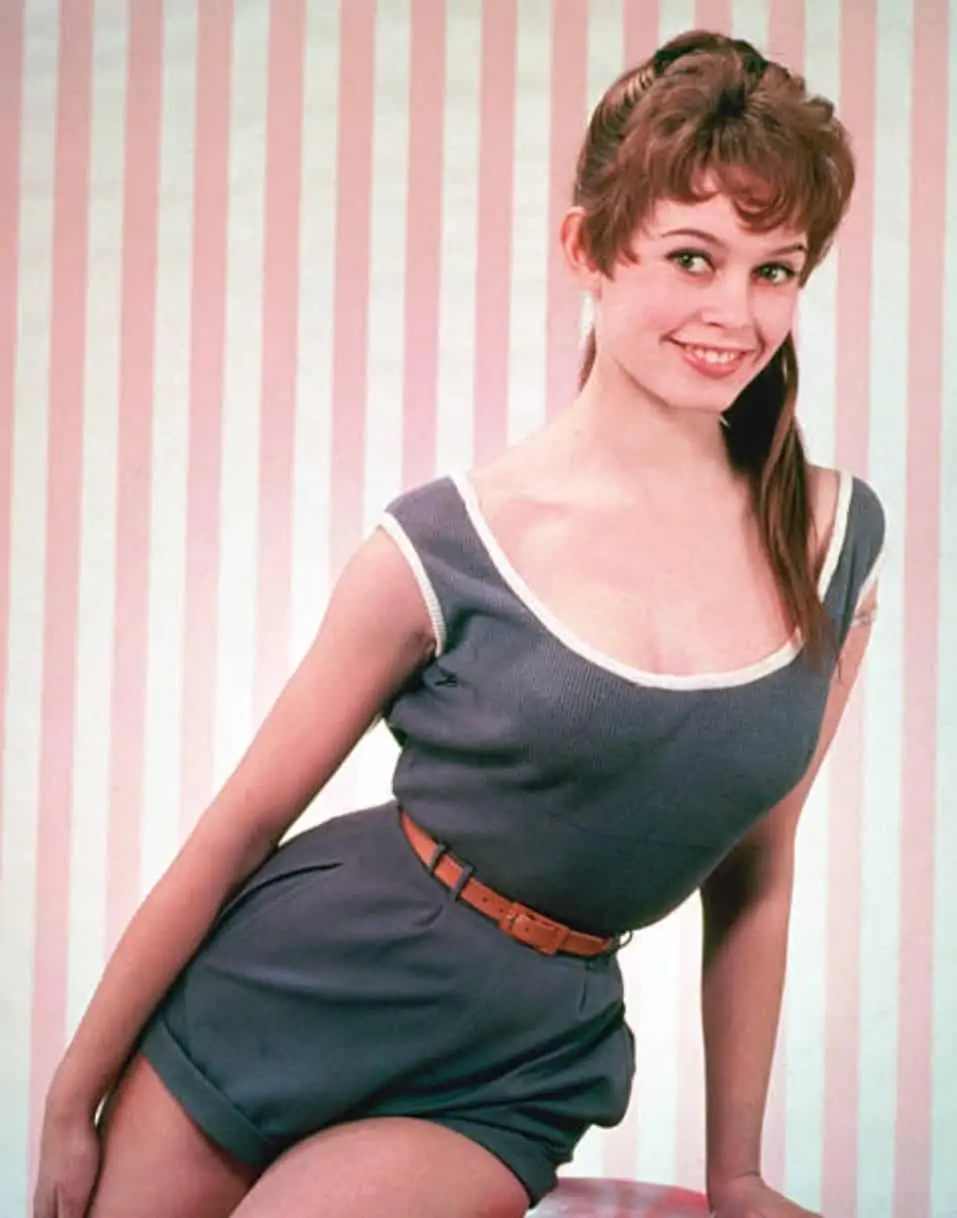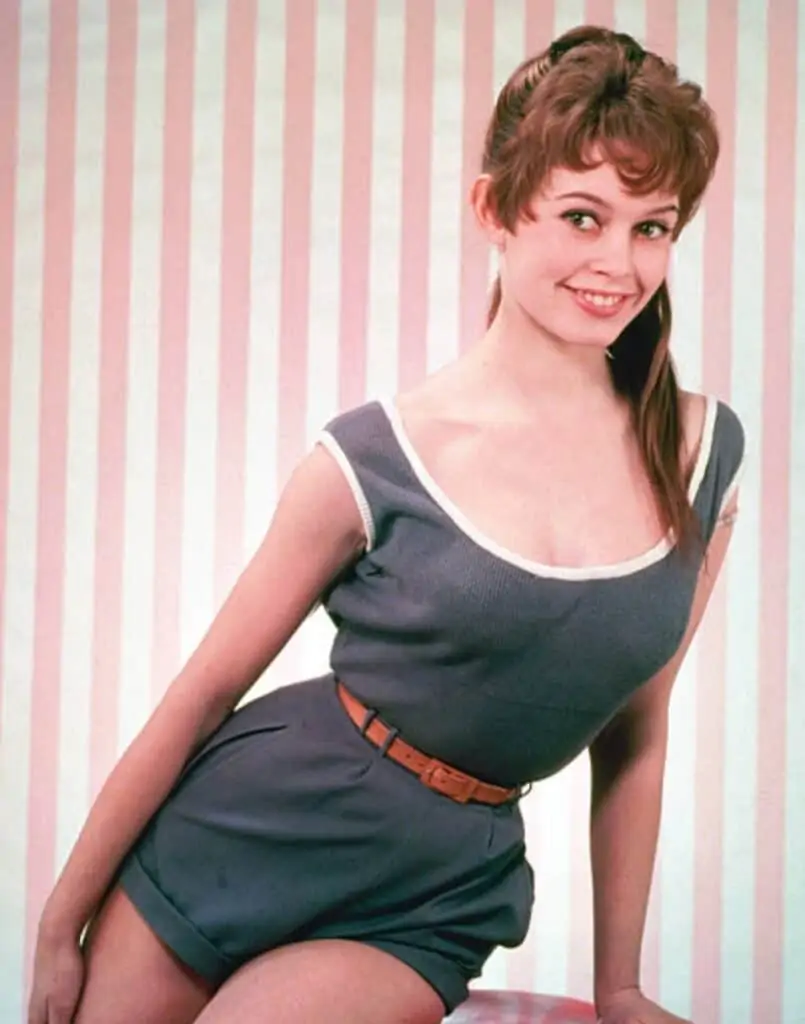 Because Bridget is an animal rights activist, this is not stopping her from being a fashion icon. When she was featured in the British Vogue magazine, she got a chance to show the world her taste in fashion.
Her taste for short dresses with knife peats was on another level. She loves showing off her long-toned legs with heels or knee-high boots, with hats and sunglasses. Her outfits are generally show stoppers.
Halle Berry, 5'5″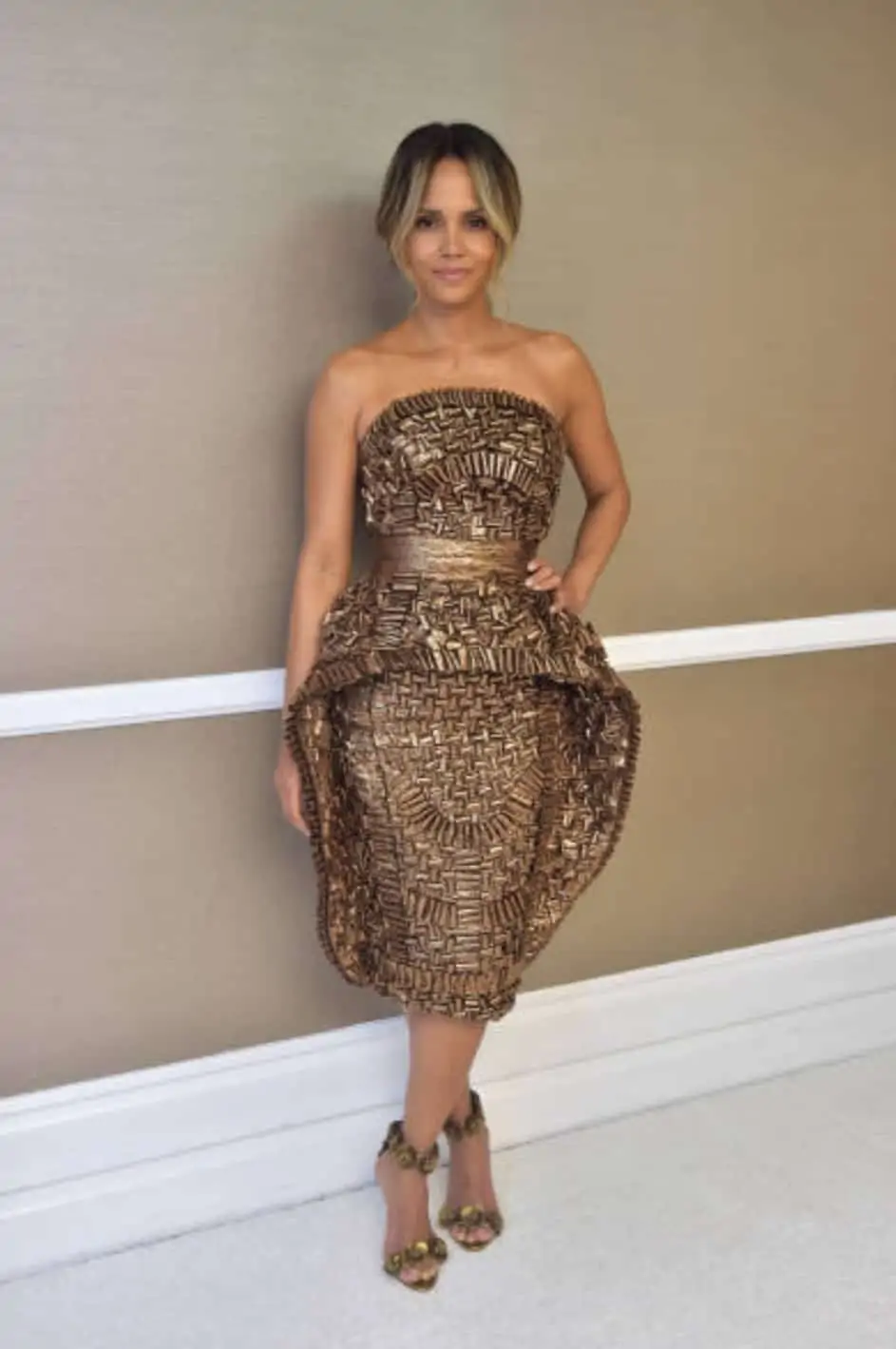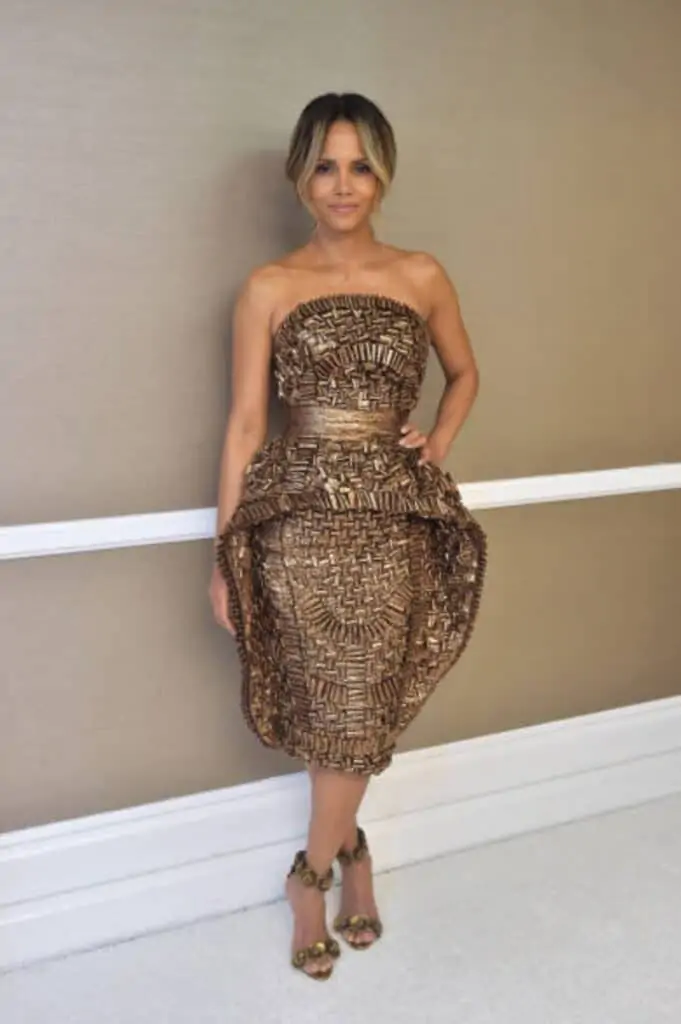 Halle's outfits are out of this world. She can literary pull up with any outfit. She loves old-fashioned looks and loves wearing outfits with thick belts, which are unforgettable. The most memorable outfit she has ever worn is the sheer dree she wore to the 2002 Oscars. That up to today is an everyday topic of designers and everyone.
Her favorite accessories are sunglasses which she wears close to all her outfits. Whenever you think of 90s fashion, Halle Berry always comes to mind.
Jayne Mansfield, 5'5″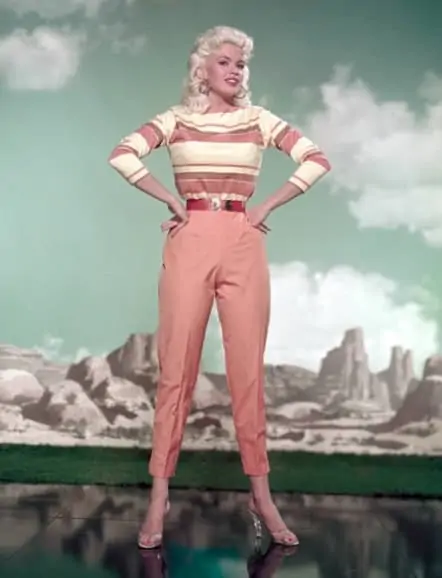 Pants are Jayne's all-time favorite. Pants that hug her body tight around her waist area, making her waist look sexy and tiny, are all that she wants. If you're going to try pants that inspire you so much, you can try choosing Jayne's taste of pants. She was a fashion icon when it came to pants.
Salma Hayek, 5'2″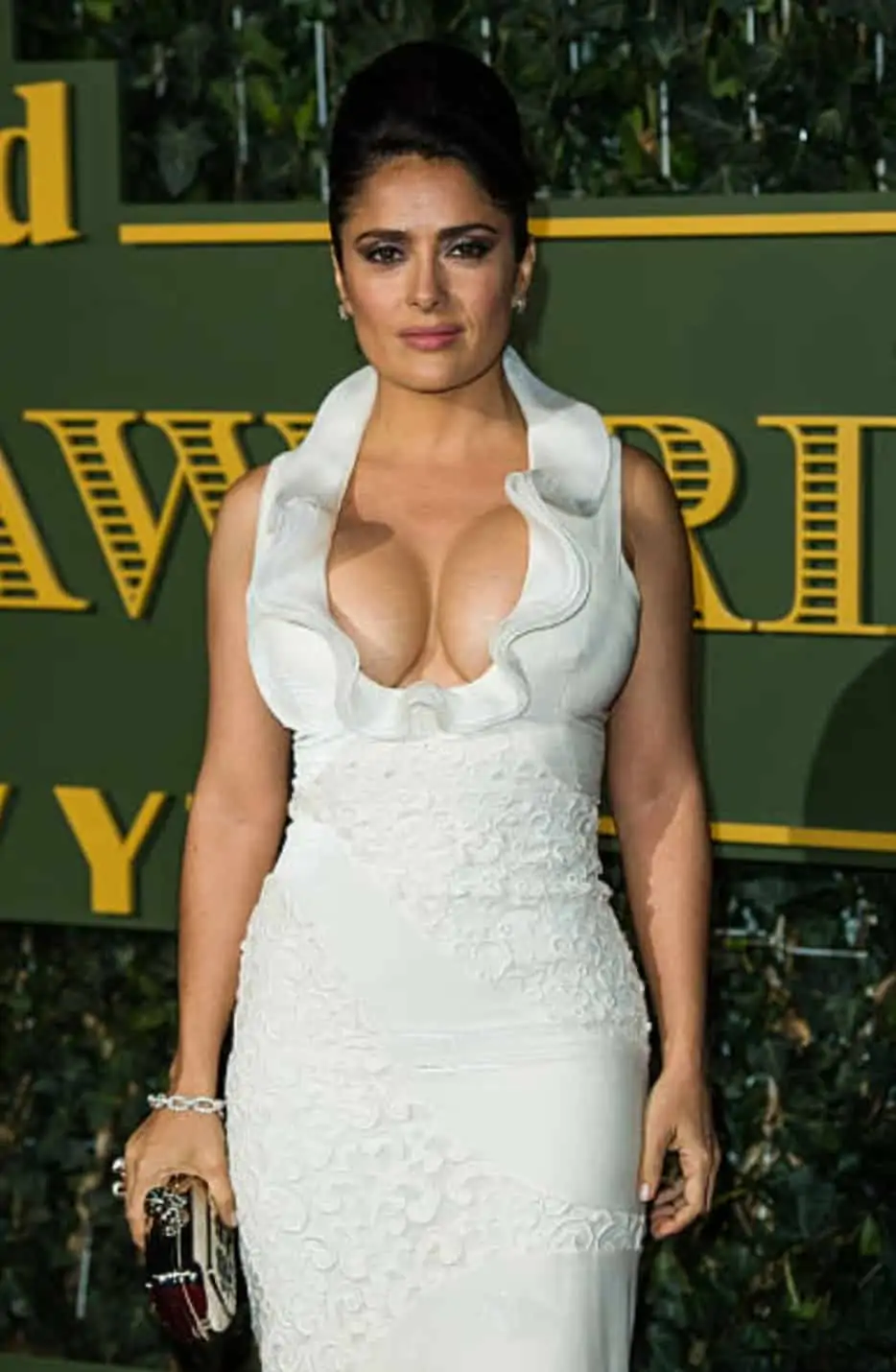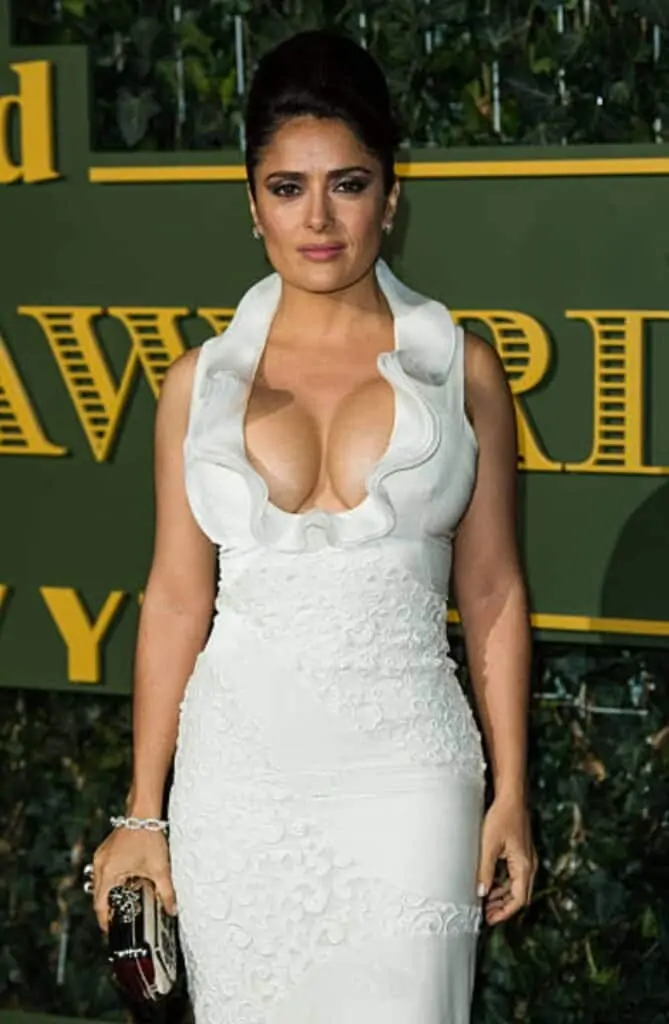 When you think of Salma, all that comes to mind are big boobs. She looks showing off her sexy boobs regardless of the kind of outfit she is wearing. She loves A-line skirts which bring out her hourglass figure.
Any outfit that makes Salma feel sexy and beautiful is a must-have outfit for her. All her red carpet outfits are stunning and attractive.
Scarlet Johansson, 5'3″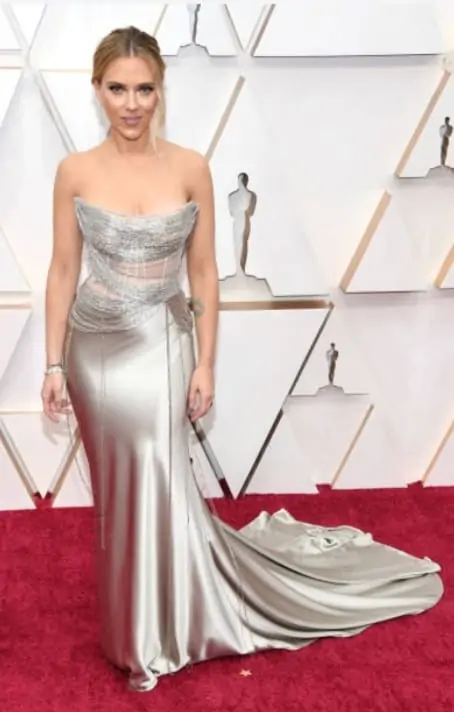 Scarlet Johannson comes to mind whenever you think of Black Widow, Under the Skin, and Avengers: Endgame. She's the world's highest-paid actress in 2018 and 2019. Having grossed over $14.3 Billion worldwide and being featured on Forbes is no joke. Johansson has her fashion under control over the years, just as her acting career.
When it comes to red carpets, Scarlet doesn't joke with fashion. Sweeping gowns are her favorite, and mid-length dresses with nipped-in waists are all that she has in her wardrobe. Most of her outfits are of neutral colors.
Sofia Vergera, 5'7″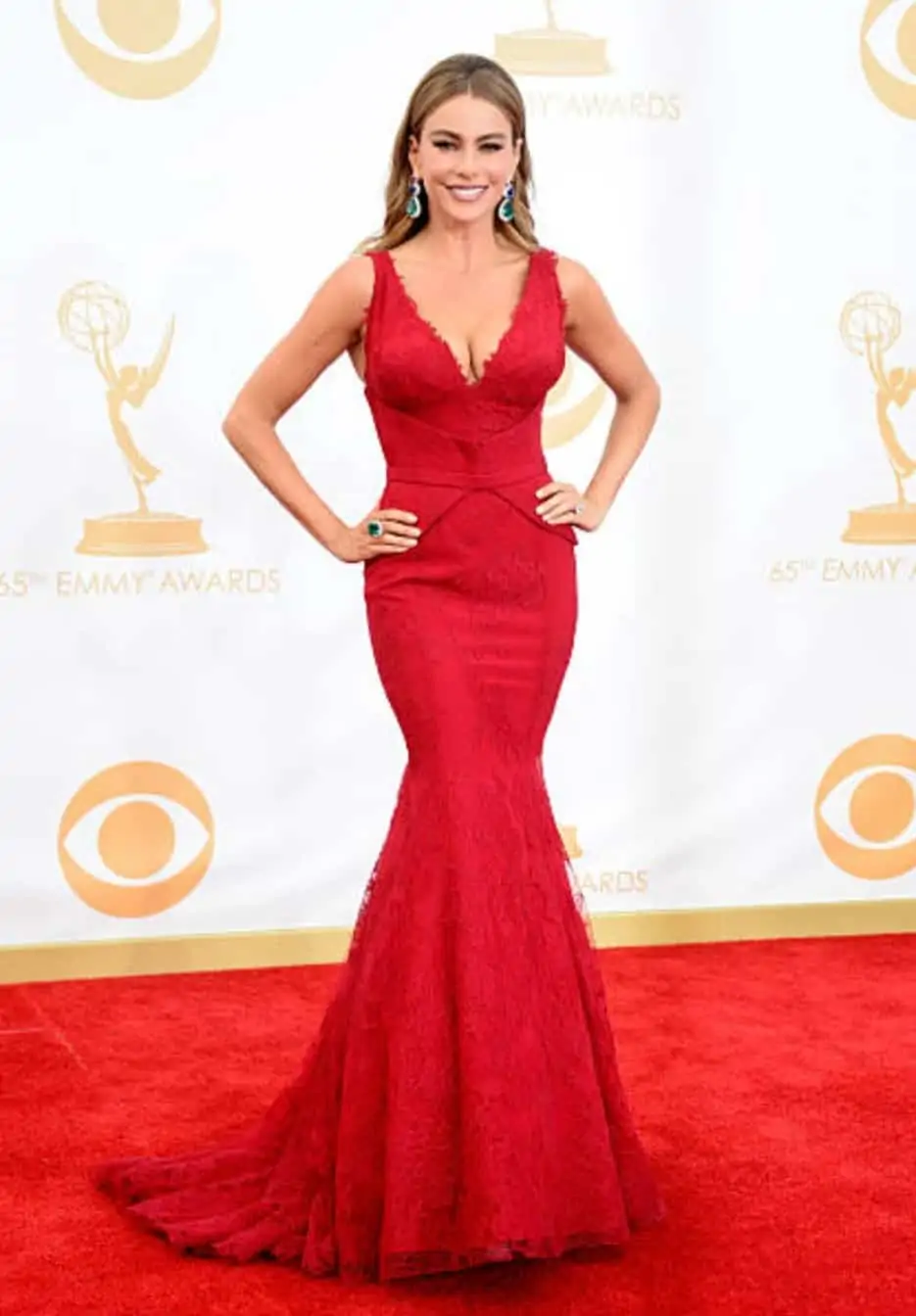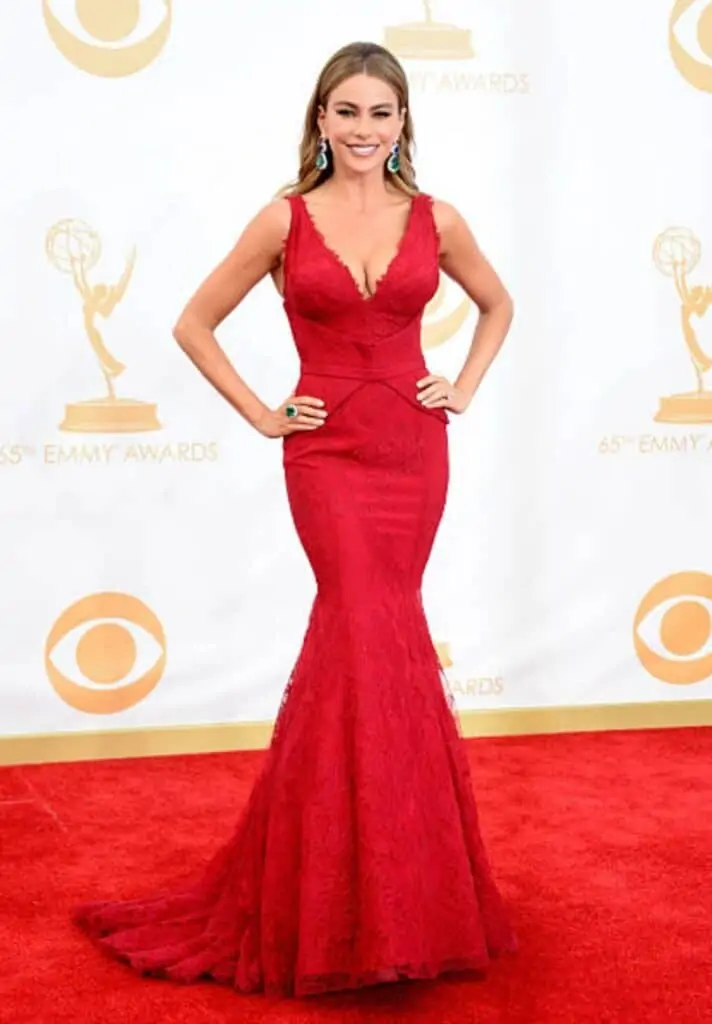 Movies and TV shows that Sofia has acted in all have her iconic fashion evidence. She loves jeans, and her most to-do outfits are all kinds of jeans. She even has her jeans clothing line where she sells all her variety of jeans tastes and new designs that she constantly comes up with.
Betty Davis, 5'2″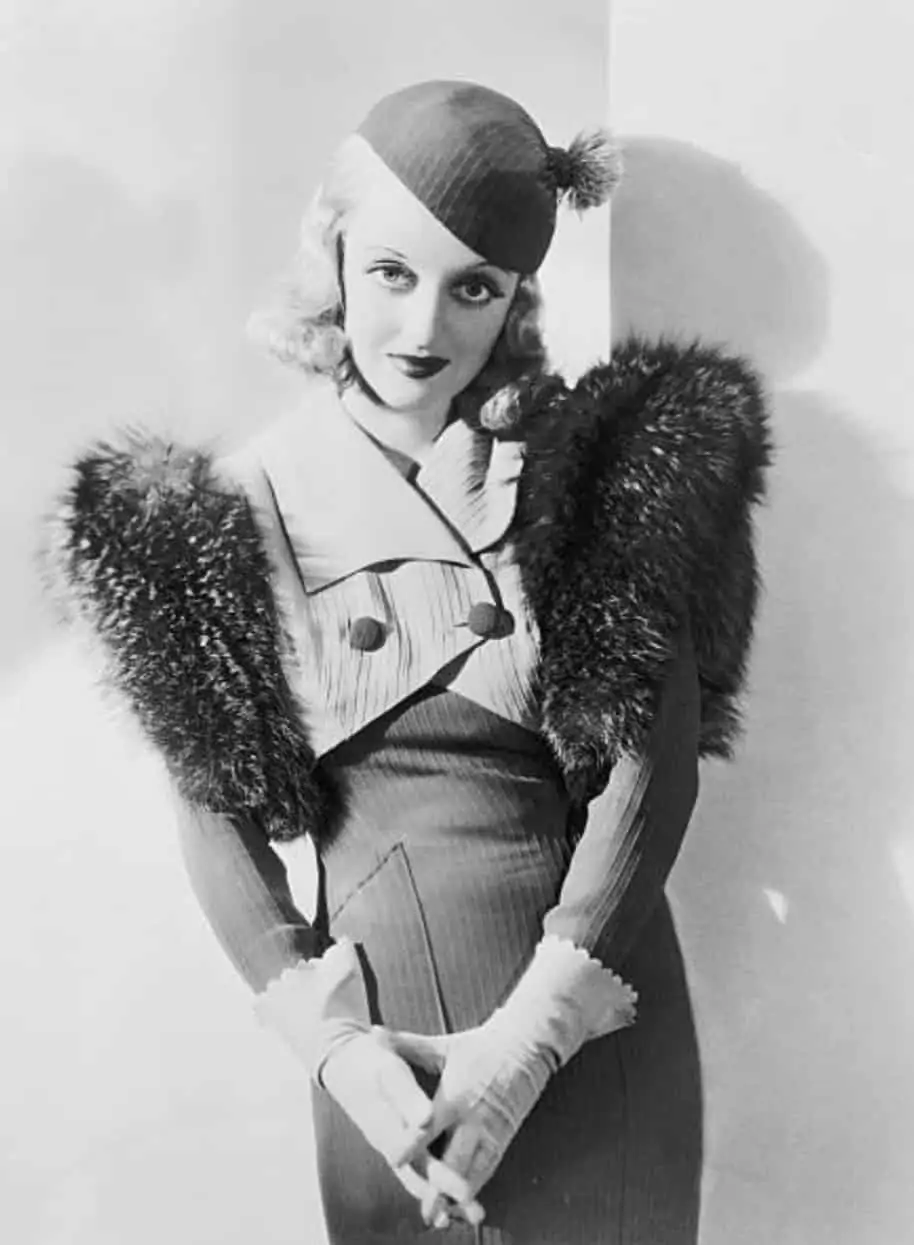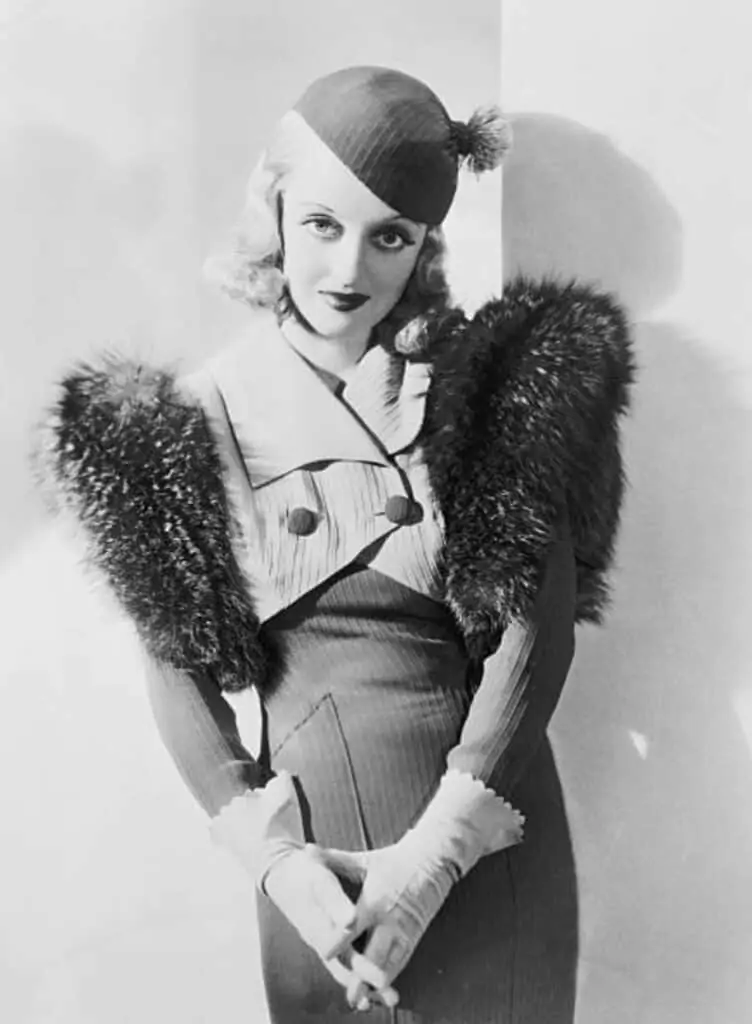 Bette was famous because of the movie Jezebel and her outstanding fashion. She defined old Hollywood glamour using her elegant wardrobe. She loved bright colors and old-school style, which she rocked in all her sets. Her fashion statement became more popular and inspired many because of a hit TV show.
Artsy fashion style was also her thing. Feather-styled outfits were her best, and she would complete the look with a pair of gloves. You can follow Bette's footsteps in old fashion styles.
Sophia Loren, 5'8″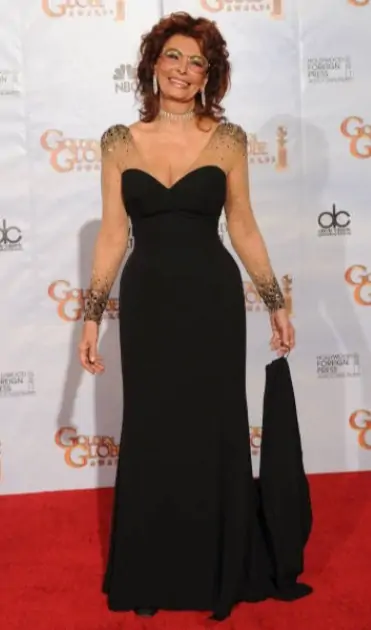 Sophia loved all princess-like outfits and all her red carpet events, and over the years, she became the queen of red carpets because of her efforts making sure that her ball gowns left people with the wow factor.
Even with all the tags, Loren never really cared about what people said, making her set standards fashion-wise. This made other actresses want to copy her gloves and ball gown style.
Vivien Leigh, 5'3″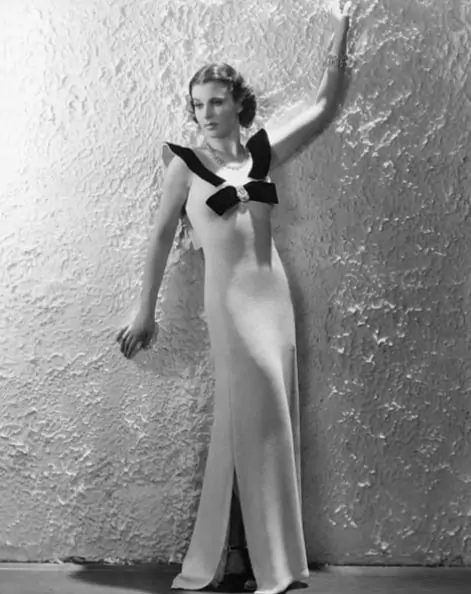 Vivien Leigh won the Academy Award for Best Actress twice, and even though Tuberculosis overpowered her immune, her fashion style is forever everyone's favorite. The one icon outfit that everyone can't forget is the red dress. It was also her only Vogue look, and since then, she has always been considered a fashion icon.
She would wear 50s fashion and add beautiful and recognizable accessories to red carpet events. Every designer wants to copy their style and fashion. Because the photography was black and white, her outfits features were still noticeable.
Finally, below are the famous celebrities with curvy figures like the hourglass, but they also have features from the pear body shape. We've included them on our list to give you the comprehensive view.
Kim Kardashian, 5'2″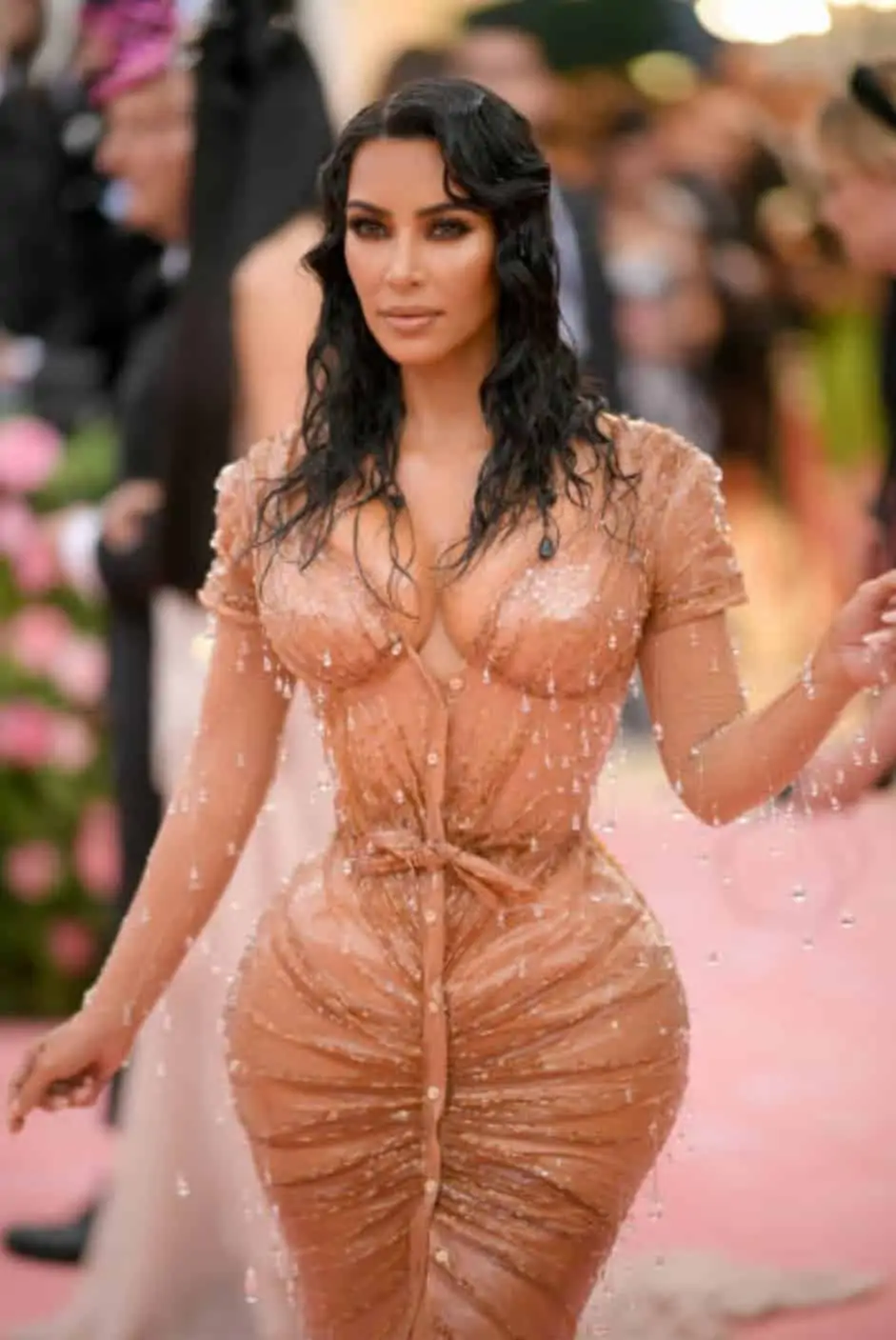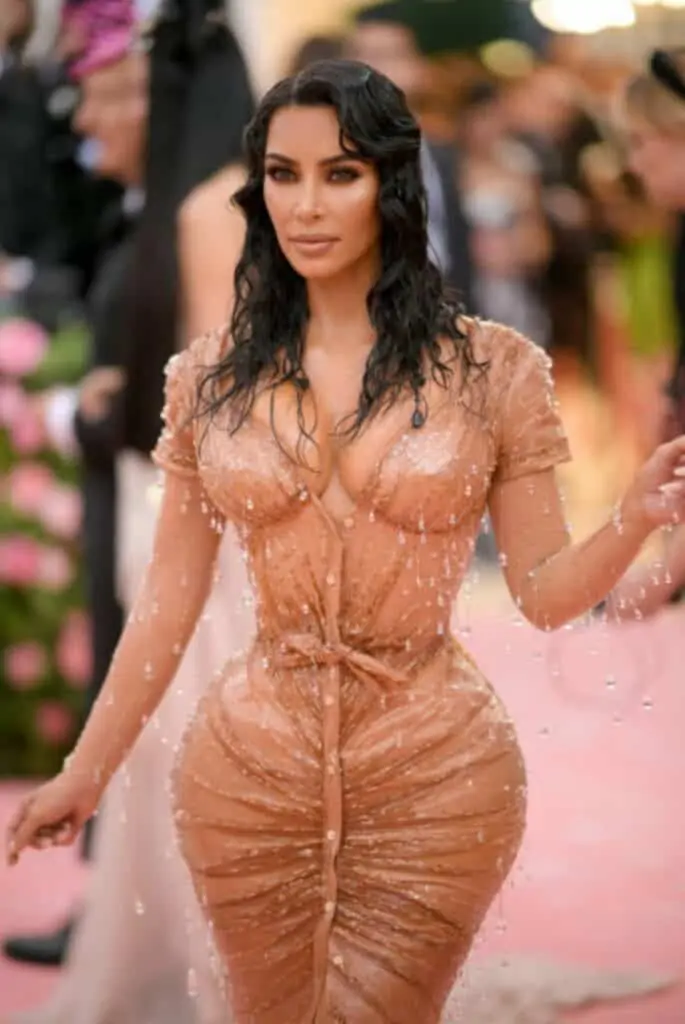 I am sure you can't forget Kim's "wet look" that she wore to Met Gala 2020. This got people talking on social media about how unique her outfit was. Kim is fun of taking nude selfies, and she loves wearing all sexy fashion styles that are just on another level.
Sometimes Kim decides to shock the world with her fashion statements like on the Met Gala 2021; her outfit was more artistic, putting in mind the corona pandemic; she literary did not need a mask because her whole body was covered. When it comes to fashion, expect anything because she is unpredictable. You really can't tell what's her next move fashion-wise.
Jennifer Lopez, 5'5″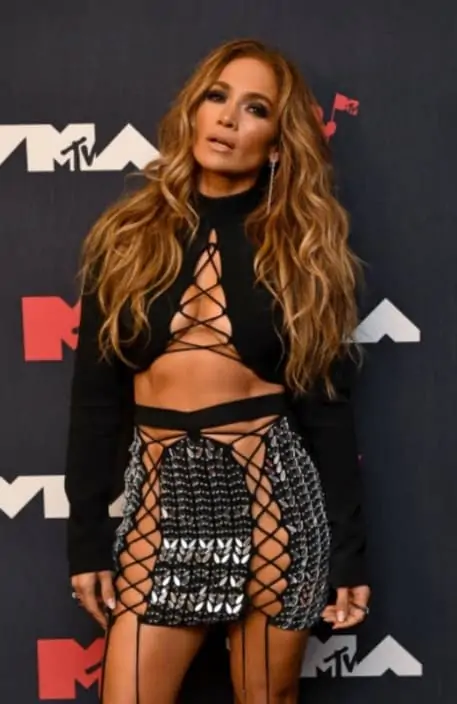 Jennifer Lopez is one hot actress who is aging in the best way ever, and the way she has maintained her body is everyone's goal. Think of her hourglass figure that she has kept all these years. She loves wearing all sexy outfits like dresses that have a thigh-high slit. She loves showing as much skin as she possibly can.
I know you have also noticed her earring game. Her earrings are out of this world and can't go unnoticed whenever she rocks them. She mostly wears large hoop earrings. Her shoe game is not a joke too. She loves wearing heels regardless of her height.
Beyonce, 5'7″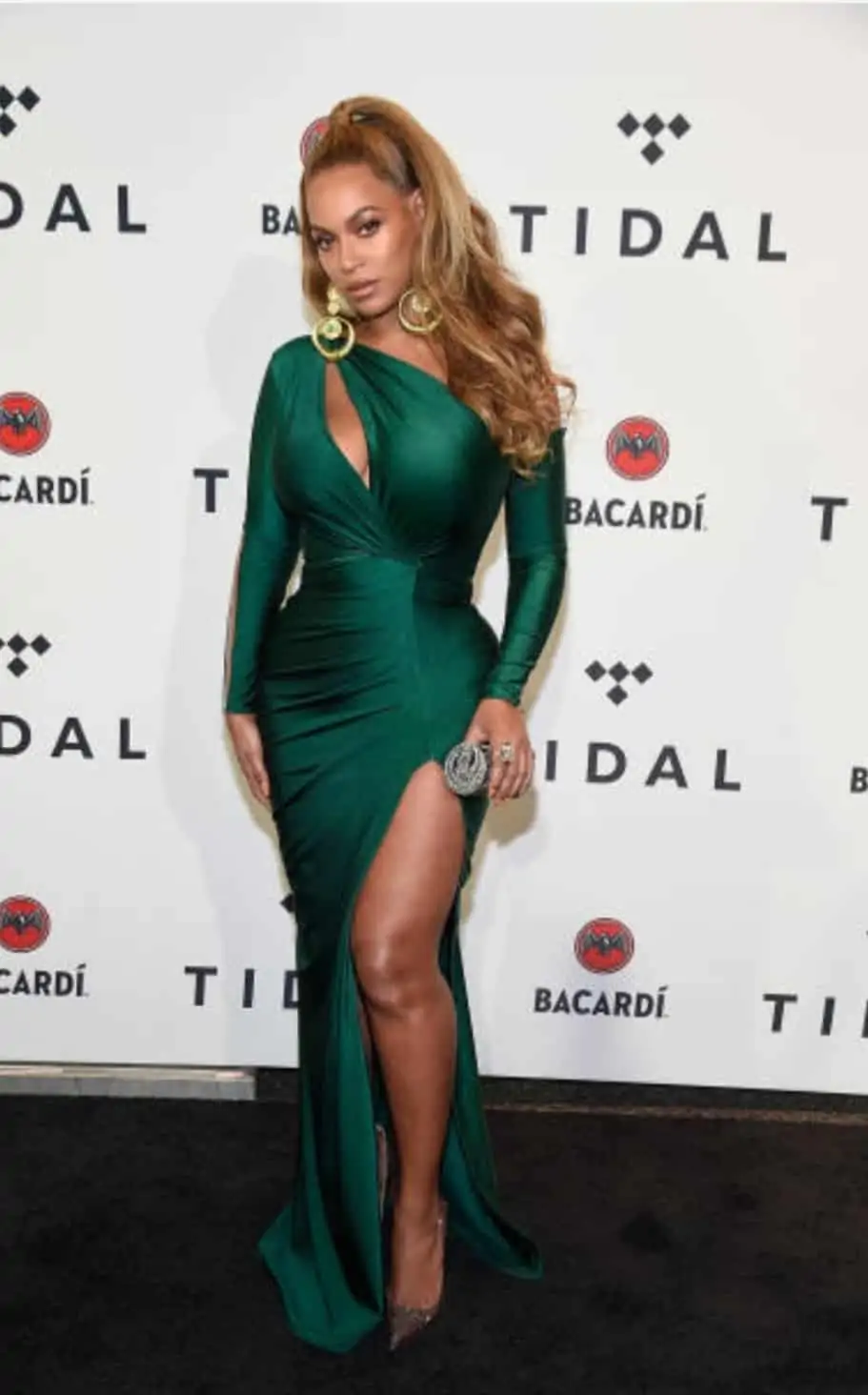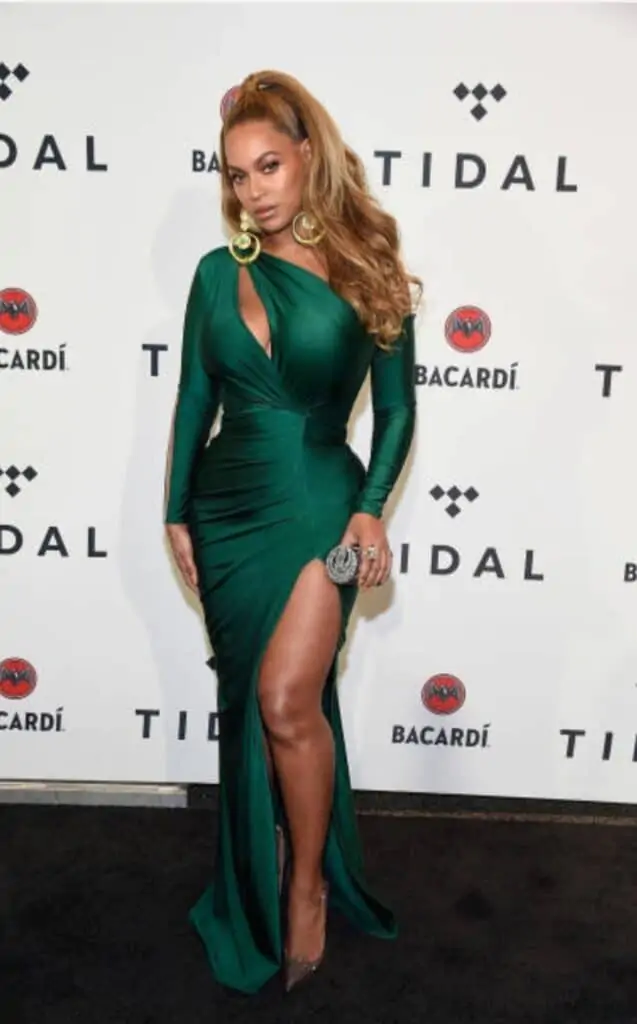 Beyonce has always been the queen of fashion with unique fashion styles. She tries all kinds of fashion styles depending on the occasion and needs. Her designer doesn't sleep to ensure that she always looks stunning.
Her shoes are always unique, and she comfortably rocks 6inch heels and does electrifying performances. This is something that not all musicians have managed to do. The heels are mainly designed for her to make her comfortable during performances.
Nicki Minaj, 5'2″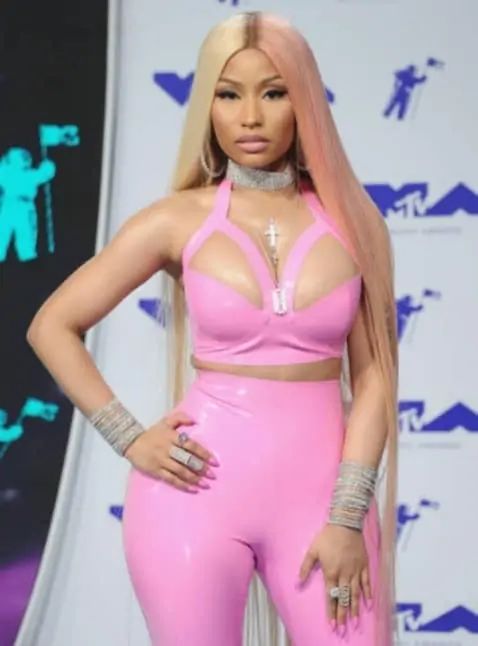 As you know, Nicki Minaj always wants to attract attention wherever she goes. Being a fan of pink, almost all her outfits, accessories, and hair are pink. She can decide to rock pink hair, shoes, and a pink outfit. That is how obsessed Nicki is with pink.
Nicki Minaj loves showing her curvy booty and big boobs, so she always chooses sexy and unique outfits. Sometimes, she opts to go to the artsy fashion style where her outfits are dramatic and impressive, with spikes, wings, or feathers. It is something that no one would expect, and this makes her different during events such as awards because she always ensures that she makes people have the wow factor whenever they see her.
Well, even these ladies are constantly quoted as hourglass body shape celebrities, they are actually pear shape.
What they all have in common is prominent thighs and hips, and when they gain weight, you'll first notice it on their thigh and butt. However, they all are the experts of dressing themselves to come across as the hourglass body by accentuating their assets (full bust and small waist) and camouflage their weaknesses (prominent thighs).