Going on a boat is quite exciting and adventurous, so, it is important to plan in advance what outfits to wear on a boat so that you can fully enjoy the experience when you are out on the sea.
The most important considerations are comfort and practicality, because you will need to be able to move freely on the boat.
You also need to make sure what you wear can cover you properly and reduce your risk of getting sun burn, as the UV ray can be quite strong and harsh when you are on a boat.
Another major factor is the temperature fluctuation on the boat, since it can be extremely hot when you are directly under the sun, but can also be chilly when it gets windy on the ocean. Here's some of the best outfits you cant wear on a boat:
Linen palazzo pants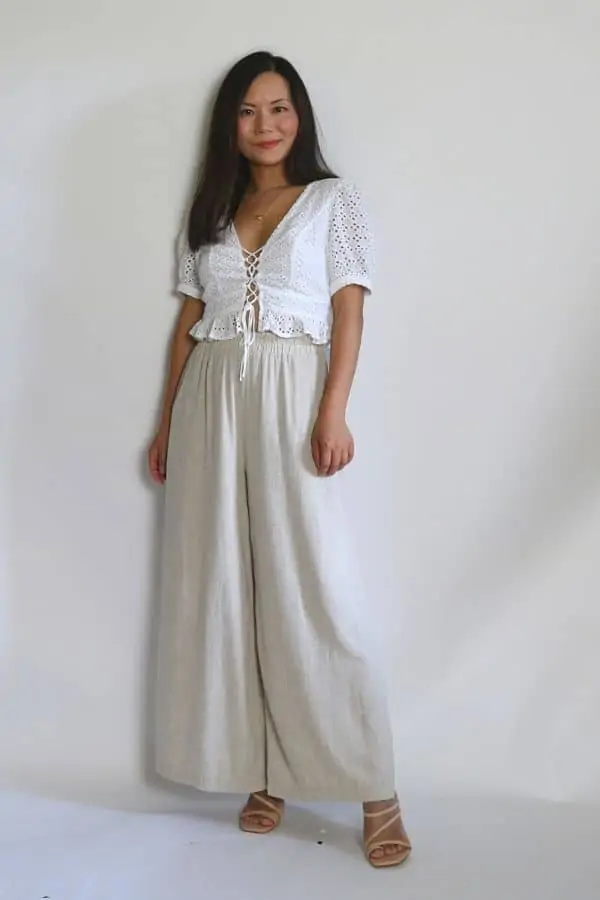 A simple cropped top paired with flowy palazzo pants are some of the best outfits if you go on the boat.
The temperature on a boat could be up and down in the sea, depending on the area you are at and time of the day.
Wearing a palazzo pants can cover you and prevent you from sunburn when it's really hot, and also can accommodate the temperature drop when it gets windy and chilly on the ocean.
Besides, the palazzo pants are the most practical when you are on the boat, especially if you are expecting some excursion.
Cotton rompers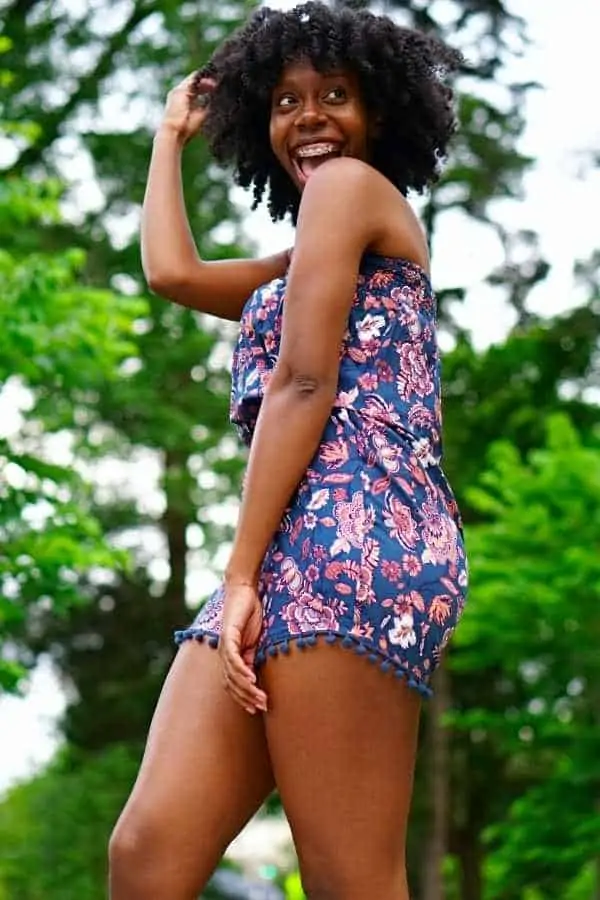 When in doubt, wear one piece!
If you are not sure what to wear on a boat, you cannot go wrong with a piece romper.
Rompers are some of the most practical outfits when you go on a boat, since they are so easy to move around when you wear them.
There are different types of rompers you can choose from, depending on where you are sailing to and how long you expect to be on the boat.
In general, rompers with short sleeves are quite flexible and can accommodate many different situations on the boat. Since they cover your neck and shoulder, they are going to protect you from the strong UV on the sea. Besides, since these are shorts in the bottom half, you can also enjoy the breeze on the boat without feeling too hot.
White shirt dress
Sundresses are a winning choice no matter the occasion during the summer months.
They're easy, stylish and keep you cool in the warm temperatures. All that to say, sundresses are great to wear on a boat.
Because they're on the longer side, they give you a little more coverage (if and when you feel you need it) and they offer a 'one and done' approach to getting dressed in the sense that they're one piece and you're dressed!
Thanks to the variety of colors, patterns and prints available in sundresses, you can easily find something that suits your personal style.
A white shirtdress, however, is guaranteed to work on any boating occasion!
Not to mention, you can easily wear a swimsuit underneath a sundress – something to take in to consideration if you're not comfortable changing in to a swimsuit on the boat, or there isn't a private space to do so.
Simple sundress done right, for a boat day!
Agnes (above) kept it minimal and stylish.
Bright jumpsuits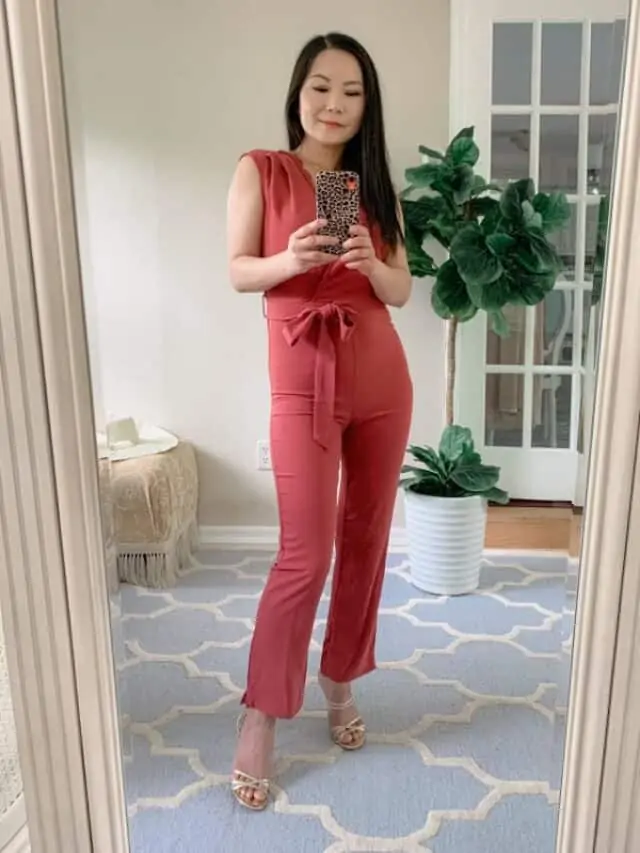 When you are going on a boat, jumpsuits are one of the easiest options that is not only practical but also can easily dress you up or down.
Jumpsuits are naturally dressy, because they are typically long. Since they are one piece, you do not have to spend time thinking about how to put together the outfit. All you need to do is to throw it on and you are ready to go!
Since you are going to be under direct sunlight for quite a bit when you are on a boat, it's best to go with a jumpsuit that is relaxed fit so that you can easily walk in them and will not get too hot.
White Denim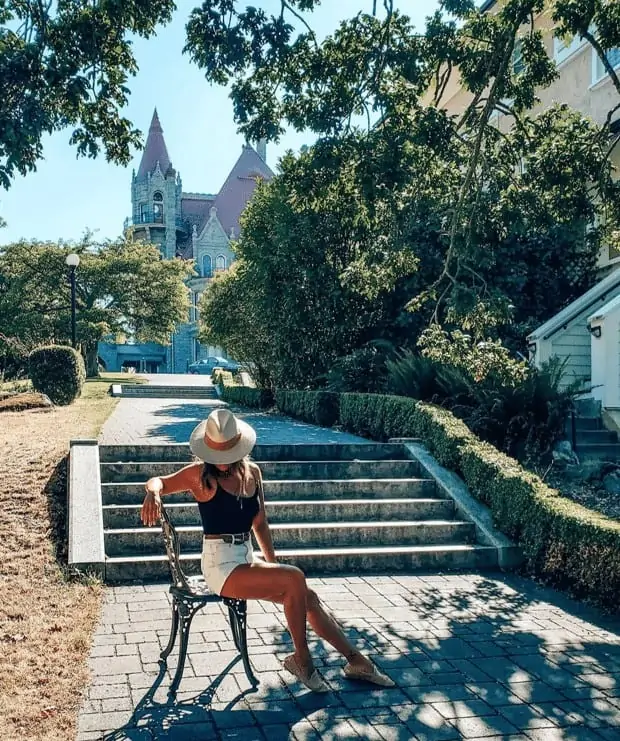 Looking for an outfit option that's casual?
Denim!
But not just any denim, white denim is the perfect choice for a boat ride.
White denim feels light, bright and boat ready – it has a way of adding to that nautical aesthetic.
Opt for a pair of white denim shorts, or long jeans – depending upon the weather the day you're heading out on the boat.
The best part of white denim is you can style it in so many ways. Wear it super casually with a basic striped t-shirt and sandals, or dress it up a bit with a flowy blouse and gladiator sandals.
White denim shorts styled right for a boat day by esh_kay (seen above).
Nautical themed outfits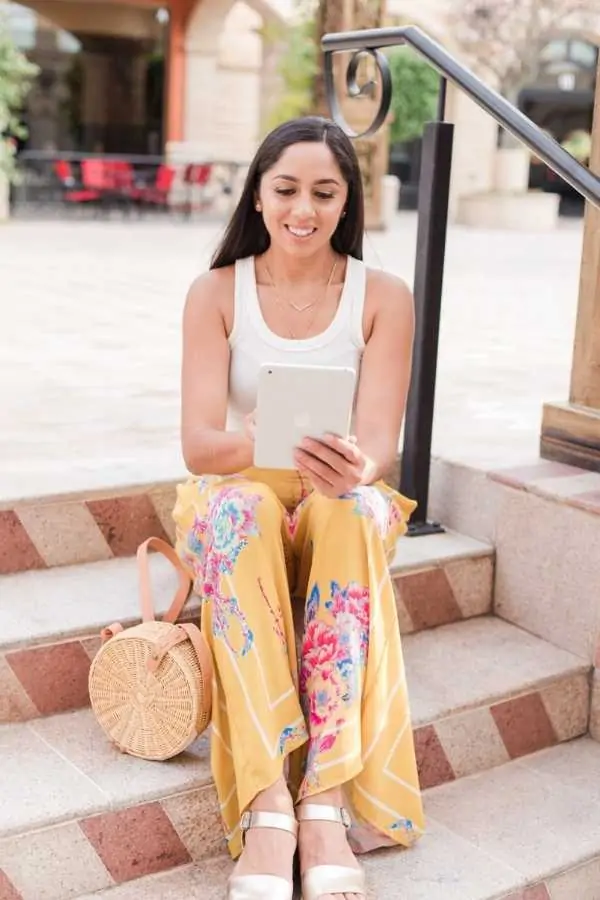 Few things scream boat ready quite like a nautical themed outfit.
Anytime you have a hard time figuring out what to wear on a boat, it's safe to lean on the nautical theme.
This can be done in various ways, too.
Whether you decide to go all out with a shirt (or dress, or anything!) that has an anchor embellishment on it, paired with stripes.
Or, you may decide to be a bit more subtle with the theme by wearing one piece in the classic nautical striping, and styling the rest of the look in complimentary colors and a pop of red.
The options are limitless!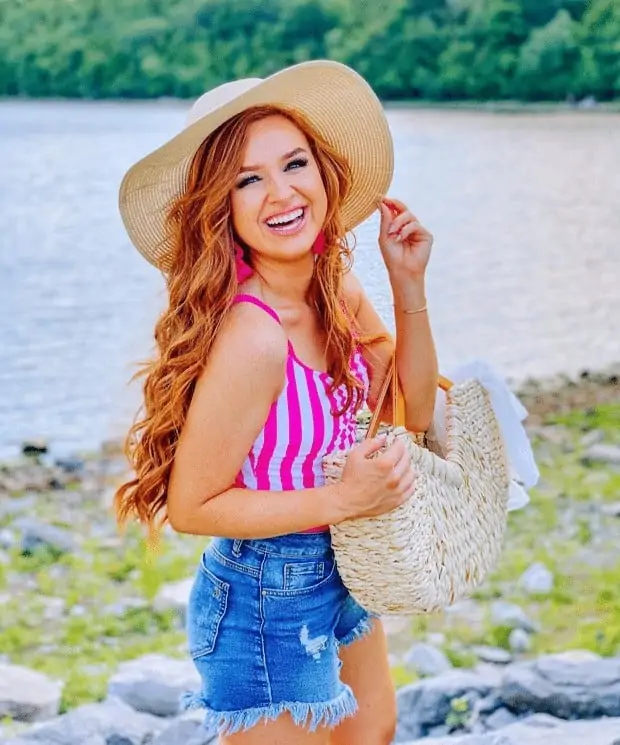 When you go on a boat ride, one of the easiest outfits to pull off is short shorts!
This is such a quick outfit to put together, as ANYTHING goes with a short shorts.
You could literally throw on any top, and they will look boat ready with a pair of your favorite pair of shorts.
The shorts give you all the flexibility to move around on a boat, plus, short shorts just have a natural sexy vibe to it!
Linen dress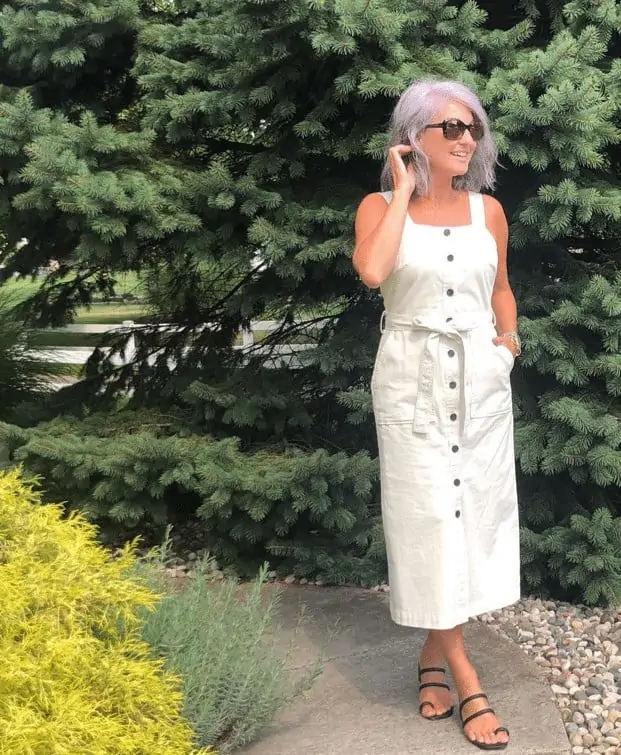 Aside from your lightweight layering piece, your entire outfit should consist of pieces that are pretty lightweight and breathable.
This is especially important if you're heading out on a really hot summer day.
More than that, lightweight fabrics don't feel super constricting and when you're on a boat you will likely being moving around quite a bit.
Fabrics like linen and cotton are ideal for boat days. Linen will give you that Hamptons vibe for a fun little style addition.
Iamterrib (above) is wearing this linen dress with ease, the perfect one piece outfit for a boat day.
Floral midi dress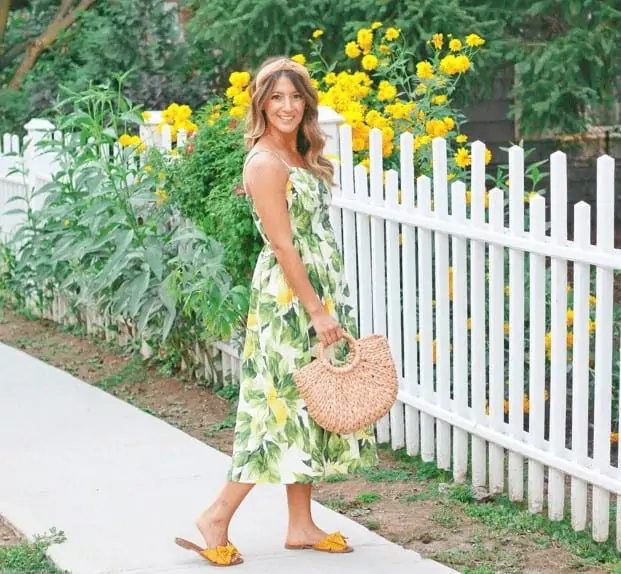 A floral dress suits any summer occasion, including boating!
You cannot go wrong with a flowy and feminine sun dress.
The midi length gives you more flexibility, and you don't have to worry about strong wind when you are out on the ocean or the lake.
This outfit is perfection for a summer day, especially when you're on a boat. Stylenotbrand 's tote bag is such a great finishing touch.
Lightweight layering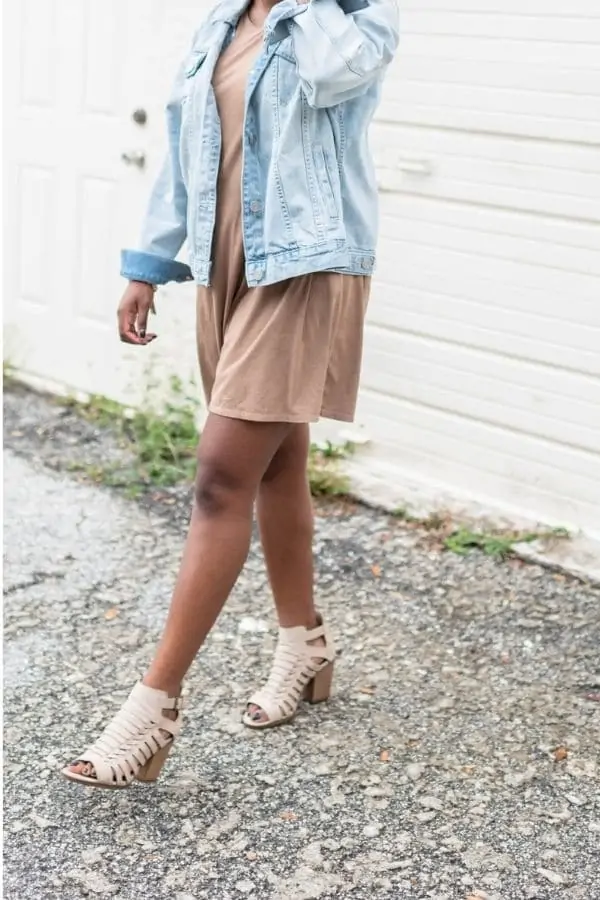 Even if you're going to be out on a boat during a warm summer day, you really never know if and when the weather may change.
This why it's essential to bring along a lightweight layering piece.
Choose something that you can easily throw on over the rest of your outfit – neutral, basics are your friend here.
This way if the wind picks up or you just get a little chilled you won't have to be uncomfortable during the rest of the boat ride.
Sun hat
When you're on a boat, you're going to be exposed to a lot of sunshine (one of the benefits of boating!).
While that's fun, you're not going to want to be in direct sunlight all day long.
This is why a sun hat is an absolute must to bring on a boat. Even if you don't wear it all day, it will come in handy and really save the day for you.
Make sure to throw one (at least) in your bag before heading out. It's best to pack a sun hat that offers some protection to your face so stick with a hat that has a brim that's big enough to do so.
If you want to make it part of your outfit, style it along with the rest of your look!
Flat sandals
Heels are great and fun, but not so much when you're on a boat.
Even if you're a petite gal who lives in heels, skip them for this.
Flat sandals are the best footwear option when getting dressed for a boat.
You will likely want to stick to a pair of sandals that's easy on and off, if you will be spending time in and out of the water.
Regardless of the activities you'll be participating in, just make sure they're flat and comfortable. Neutral shades tend to be best and easiest to wear with any boat ready outfit.
Tote a Bag
Obviously you're going to need a bag to bring along some of your personal belongings.
When it comes to boating, a larger sized tote is best.
This gives you a little extra space to bring sunglasses, your swimsuit (if you don't wear it there), sunscreen, and any other must have items to get you through the day.
Straw totes are adorable for a boat day, they're functional because of how lightweight they are plus they really complete a summer look thanks to their aesthetic.
But if straw bags aren't your thing, you can opt for something else in a similar look – just get something night and lightweight.
Make sure you're able to carry your tote over your shoulder, this will be much more comfortable (and functional) to utilize and walk around with.