If you are invited to an outdoor summer wedding, it is certainly fun and exciting! When you are deciding what to wear as a wedding guest for an outdoor wedding, the key is to understand the dress code and plan early accordingly.
Decipher the Dress Code
First and foremost, when deciding what to wear to a wedding – regardless of its location and season – is understanding the dress code. Not all weddings are the same in regards to their dress code, which is why it's so important you know what you're going to be attending. Keep in mind not all summer weddings are more casual!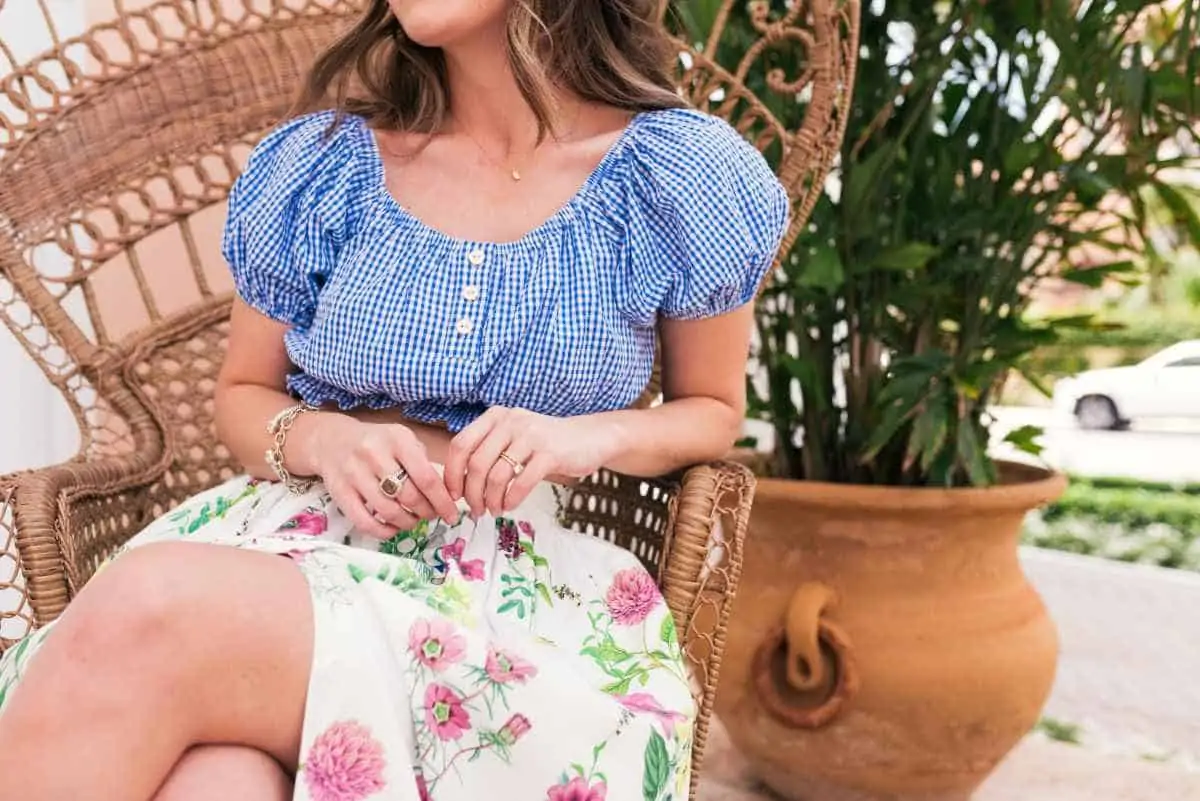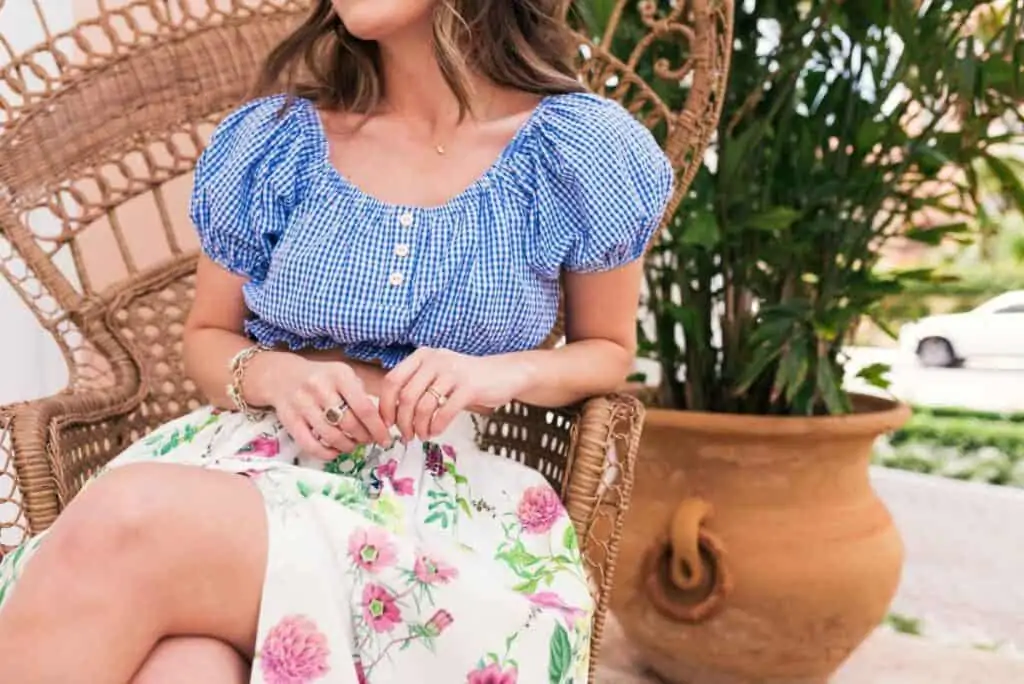 Typically, the dress code will be referenced on the invitation so you're able to be prepared. Pay close attention to any special requests or references made by the couple here and do your best to honor them. If it's not clearly listed, or you're still a bit unsure don't be afraid to ask. It's better to be safe!
Take Location into Account
Outdoor weddings can be various things and take place in many different locations. When determining what to wear, you will want to take the location into account. This is for a couple of different reasons. The location can determine the weather you will be exposed to. In addition to the general weather, transportation may play a role. For example, an outdoor wedding may take place with a lot of grass you will have to walk through – in that case, choosing adequate shoes is going to be essential.
Wear Seasonally Appropriate Fabrics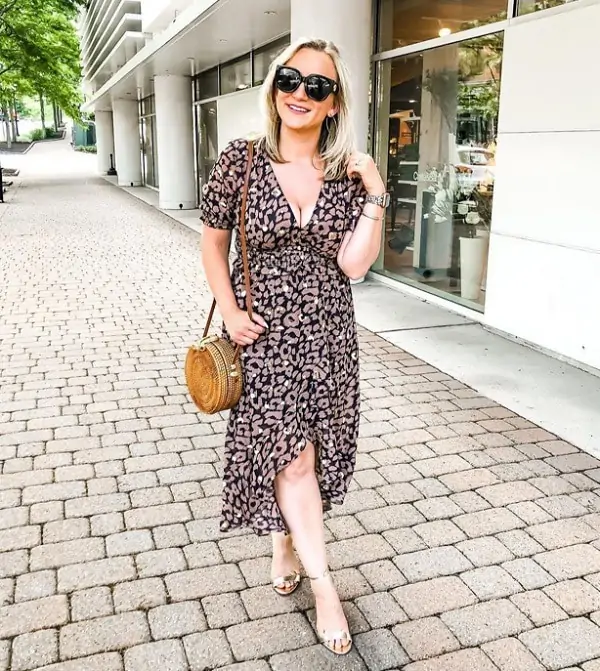 This is a big one when getting dressed for an outdoor summer wedding. Chances are its going to be hot, maybe even quite humid, the day of the event and you won't want to feel uncomfortable because of the fabric you decide to wear. Make sure whatever you do wear, it's made with fabric that is seasonally appropriate. Generally, fabrics that are lightweight and breezy are going to be your best friend in this occasion.
Amanda's printed summer dress is a great choice for a summer wedding, thanks to the lightweight fabric.
Avoid anything that contains heat, moisture and isn't breathable. Heavy cotton, polyester and silk are some that are typically best to avoid here.
Floral Summer Dress
One tried and true style option for an outdoor summer wedding is definitely a floral summer dress. To ensure it's wedding appropriate, opt for midi-maxi length here so it feels a little dressier than your everyday summer dress. Floral dresses are a fun option because they're colorful, feel seasonally appropriate and they're SO easy to style.
Thanks to the floral pattern, you don't need a lot of accessories or anything to complete the look. Style your floral dress with neutral or metallic shoes, a simple clutch and earrings – you're good to go!
Flowy Midi Dress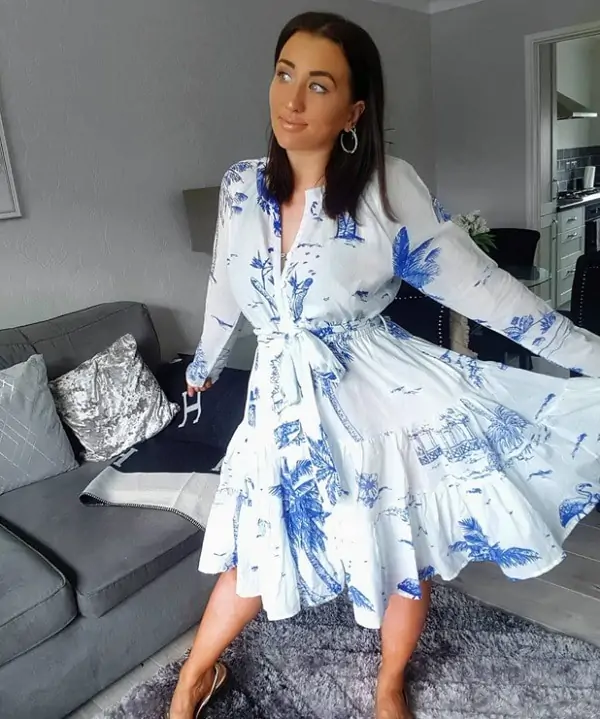 Another stylish option for an outdoor wedding is the flowy midi dress. Of course, depending upon the dress code of the wedding it will depend upon how formal your flowy midi is – but in essence it's a great style choice. There are countless colors, styles, etc. that fit into this category.
The reason it's especially great for an outdoor summer wedding is because of the flowy element. It gives that easy breezy summer aesthetic PLUS it will keep you comfortable in the summer heat. Just make sure the midi length is in a flattering place for your body type. Midi length dresses should always rest either right above or right below the widest part of your calf – this will ensure that the fit is elongating to your body. And yes, even petites can wear this!
Here Hannah's flowy midi dress is just the right amount of dressy for an outdoor summertime wedding.
Bright Color Dress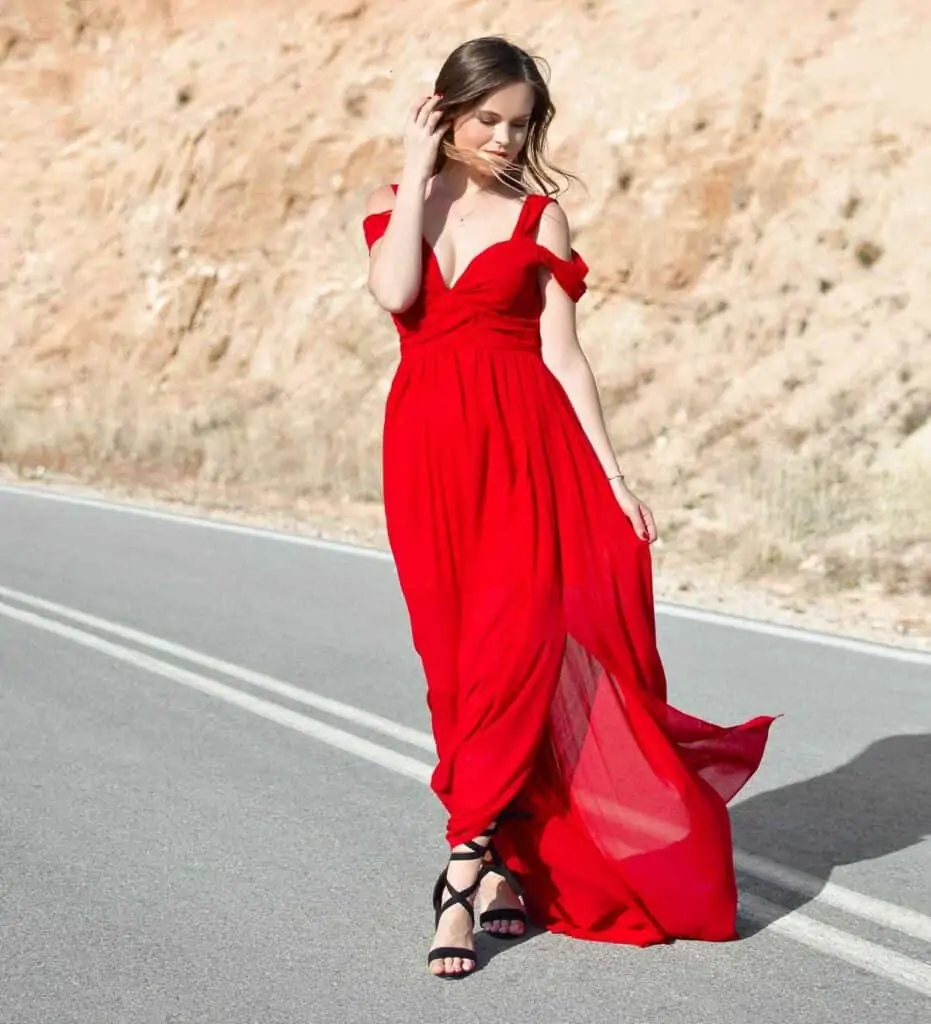 As much as black and dark colors are go-to color choices for more formal events, because they're so easy to wear, try embracing brighter hues for a summertime wedding.
Because it's the warm weather season, dark colors can feel a bit heavy and out of place for a summer wedding. Add a splash of boldness, and add that summertime feel, with bright (or even light) colors. As long as you don't wear white (unless it's something specifically requested by the couple) then color is free game to have fun with.
Fit & Flare Dress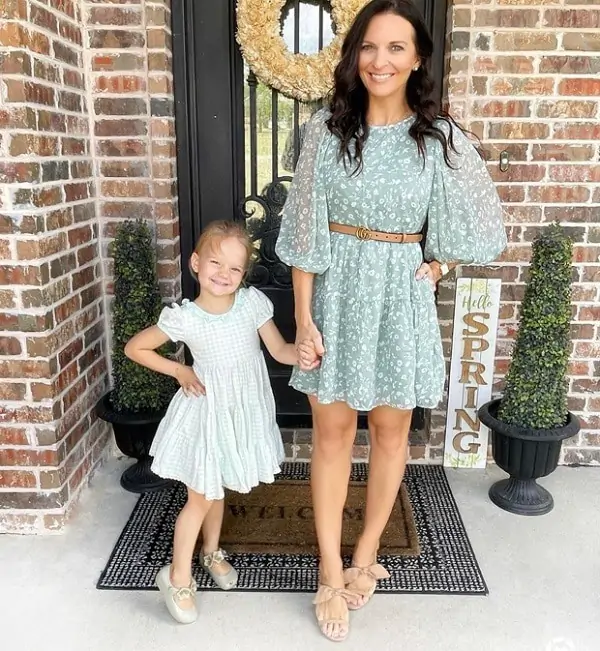 Looking for an option that's incredibly figure flattering? Fit & flare is perfection! Not only does it accentuate the waistline, which provides a slimming effect, but it's also an overall great silhouette to wear for a special occasion like a wedding. Now since it's an outdoor summer wedding, you will definitely want to choose a fit and flare dress in the right fabric – again, think lightweight, breathable fabrics. Stick with a fit and flare dress that's just above the knee or in a midi length. This will keep the length wedding appropriate.
Amy's accessories are perfectly styled here to compliment her dress, making it ideal for a summer wedding outfit.
When choosing your fit and flare dress for a summer wedding, have fun with it. You will likely find a lot of options with lace and in solid colors but this is your opportunity to showcase your personal style for the occasion.
Dressy Jumpsuit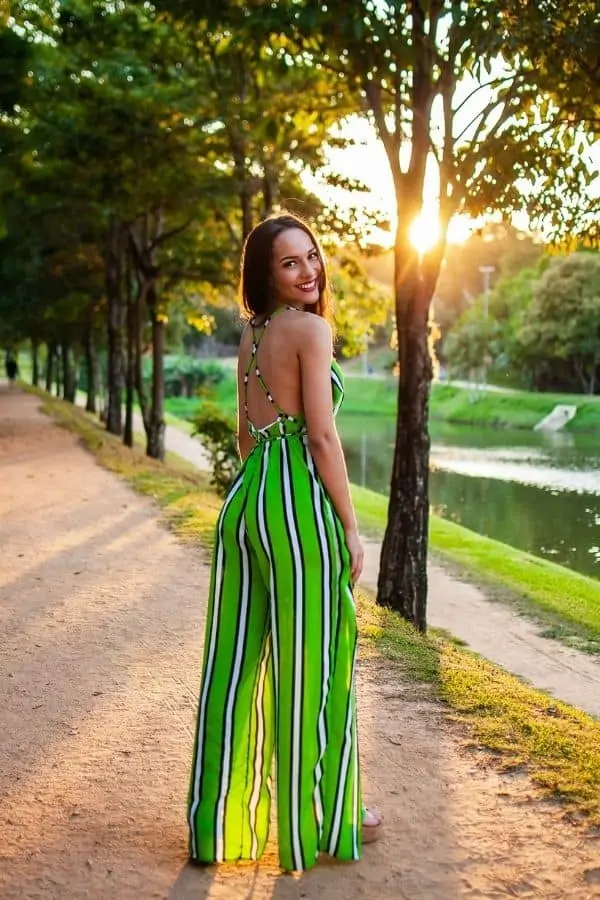 When you are deciding what to wear for an outdoor summer wedding, don't forget jumpsuits are one of the best options! Being one piece, jumpsuits are automatically dressy. That means it saves you a lot of time and energy to figure out how to put together the wedding guest outfit. All you need is to add simple jewelry and throw on a pair of dressy shoes.
Besides, jumpsuits are great for outdoor weddings as you can move around in them more easily, compared with dresses. Since they are long and cover up your legs, they can also "protect" your skin from some of the outdoor hazards such as bug bites, etc.
Off-the-Shoulder Dress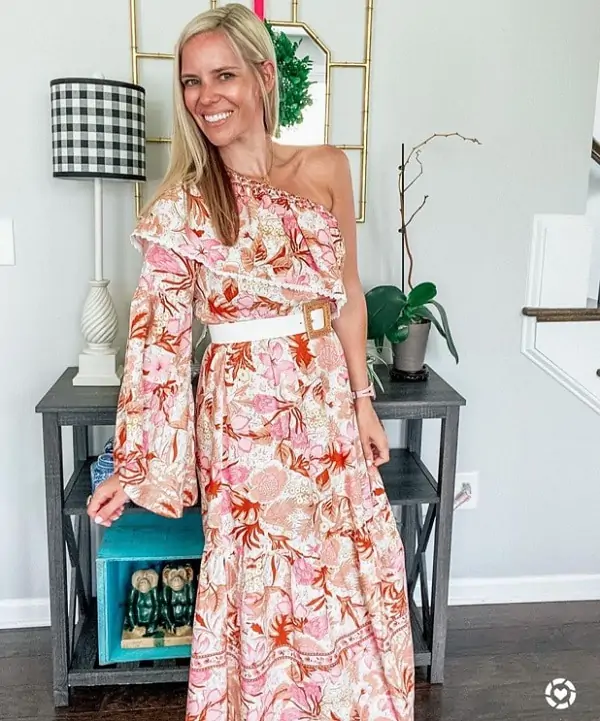 Few things feel summer-esque quite like an off-the-shoulder piece, especially when it's a dress. The off the shoulder element gives a flirty, summery feel that's so pretty for a summer wedding. If you like to have your arms slightly covered, this is an option you may want to consider that will still keep you cool in the hot summer heat. When styling an off the shoulder dress, it's best to skip a necklace as it can be a little too much at the necklace. Instead, opt for a statement earring to flatter the off the shoulder neckline.
Wrap Dress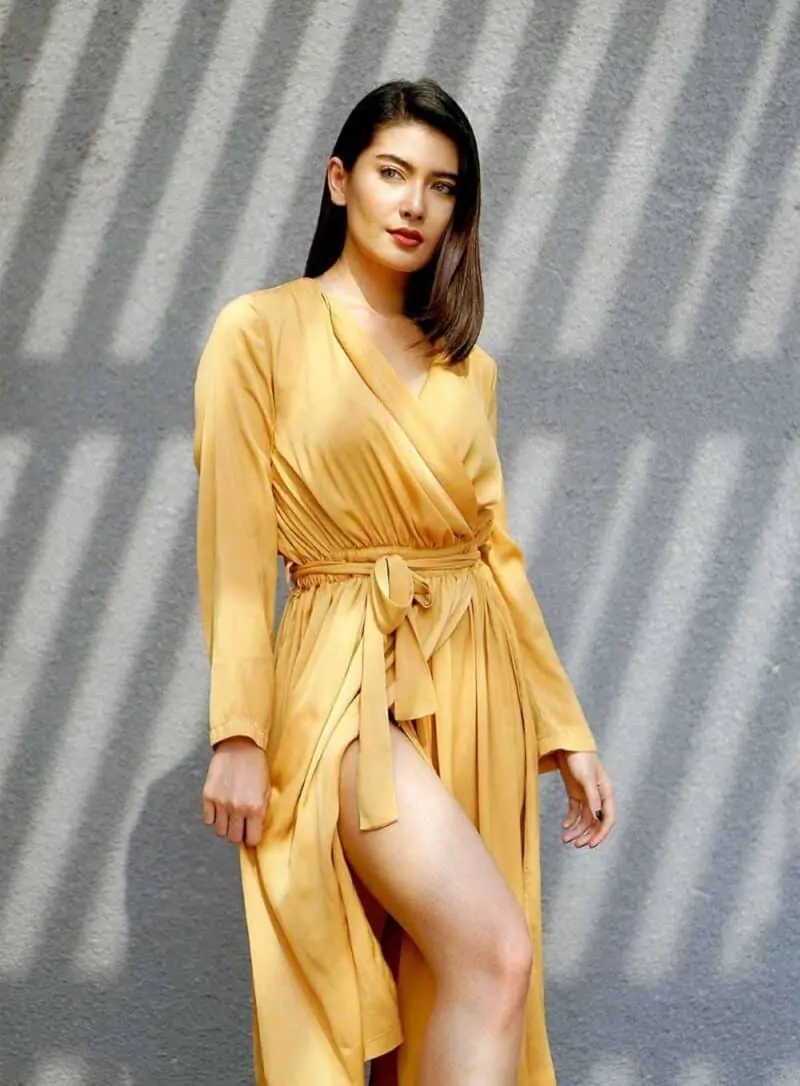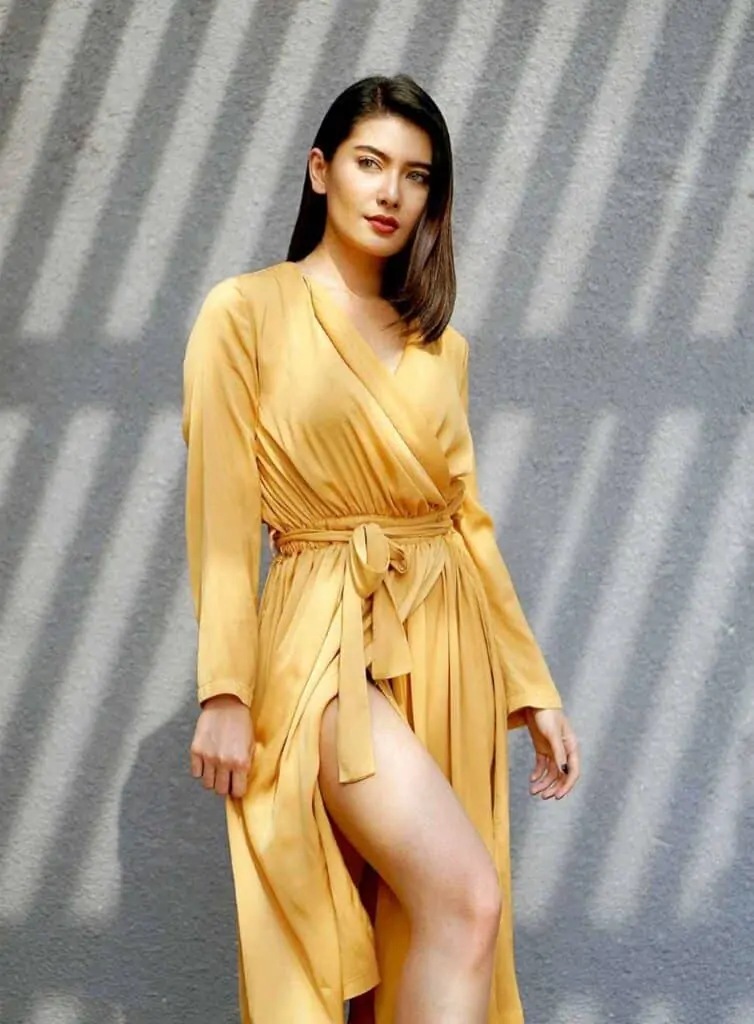 Because lightweight, flowy fabrics are kind of a must for a summer wedding – the wrap dress silhouette is definitely something to consider. Due to the fact that flowy fabrics generally don't provide a lot of structure or shape, the silhouette of the dress is something to pay close attention to when finding an option to flatter your body type.
If you don't want a dress that's going to completely hide your shape, the wrap dress is a great option. Not only does this give you the chance to be comfortable in a flowy, lightweight fabric but the wrap element defines the waistline so you aren't lost in a lot of the flowy material. Win-win style wise.
Comfortable Maxi Dress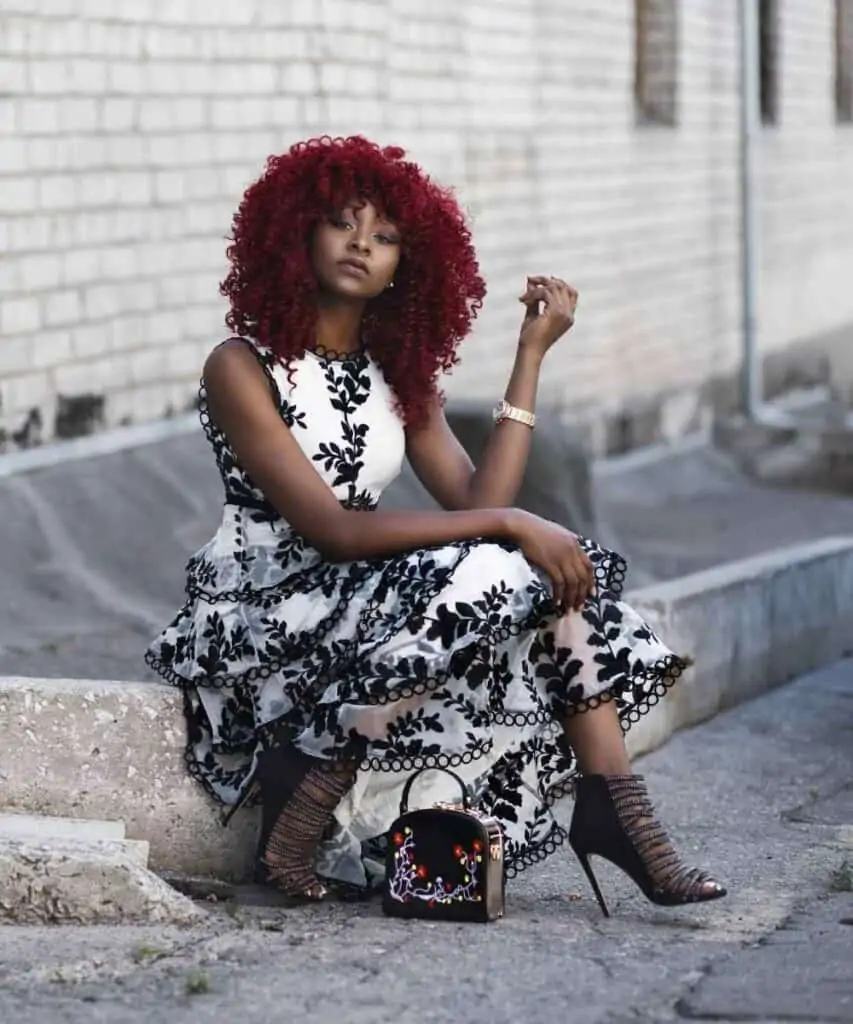 When it comes to wedding guest outfits for an outdoor wedding in the summer, nothing is easier than a maxi dress! Since they are long, they tend to look dressier than shorter dresses, making them very appropriate no matter what kind of dress code the wedding has.
Besides, since they are covering your legs, they can also be a great option for the outdoor setting and give you more comfort and flexibility to be outside for a few hours.
Don't Dress Too Casually
Even if the wedding you are attending is on the more casual side, it's incredibly important you don't dress too casually. This is a common mistake! Even if the dress code states casual, remember that it's still a wedding – a very important day in a couple's life. Say, for example, the wedding is a backyard outdoor wedding with a casual dress code. As tempting as it may be to wear your everyday summer attire, respect the couple's celebration and avoid that. Instead, consider wearing something easy like a lightweight summer dress and some cute metallic flats.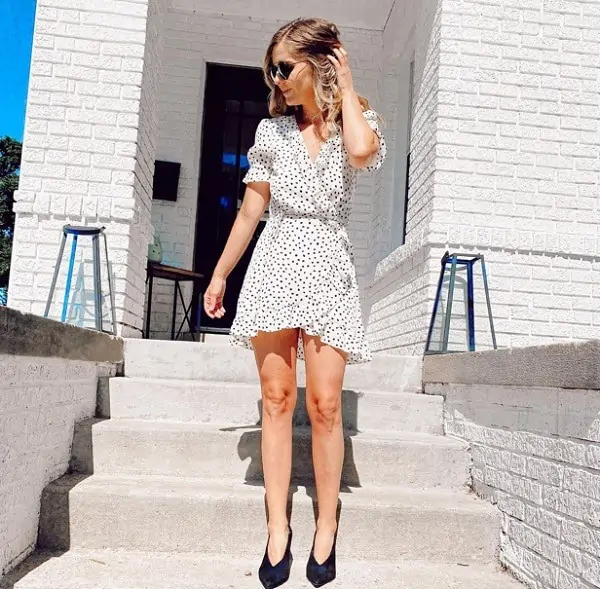 Natalie added these gorgeous heels to dress up her look so it isn't too casual.
Avoid Showing TOO Much Skin
As hot as it may be during the summertime, it's important to air on the side of caution when showing skin while attending a wedding. Of course, you can have fun with your look and embrace your shape – tastefully. It's all about balance when showing off your shape.
For example, if you want to show off your legs in a shorter dress keep the rest of your look a bit more conservative.
Choose Accessories Wisely
Anytime you're attending a special occasion event, like an outdoor wedding, accessories and shoes are something to pay extra close attention to. One really good tip to take into consideration here is that your shoes and accessories should compliment the rest of the look. Avoid choosing items that are extremely over the top, particularly if you have a statement making dress. Neutral and metallic choices tend to be the most versatile and flattering for outdoor weddings. They complete the look, without overcomplicating anything.