I'm 5'2, and I know how tricky it is to wear flats when you're petite because well, it may instantly seem contradictory to our goal of looking taller! Many of us love the elongating effect of heels and I used to wear them a lot too, but there's just something quite charming about wearing flats – not to mention how incredibly comfortable they are as well.
So the question here is, how do we perfectly rock flat shoes as petite girls? In this article, I will share everything you need to know to make sure that you'll look great in flats!
Avoid shoes that are too eye-catching
Animal prints, loud patterns, bright colors, and fancy hardware detailing – oh, don't they all make a fashion statement! We all love to inject some edge and loudness in our ensembles from time to time and I, myself, have also hopped into the trend by getting myself a lot of animal print shoes.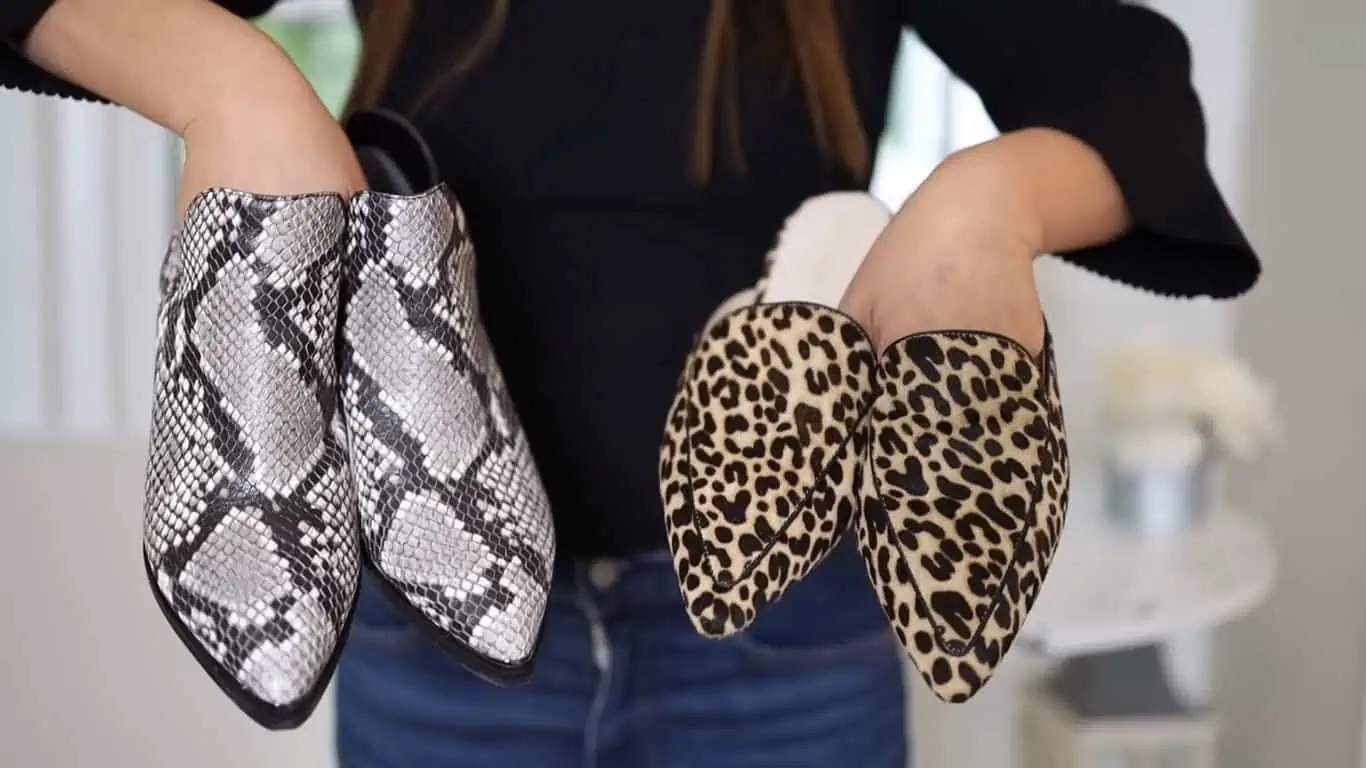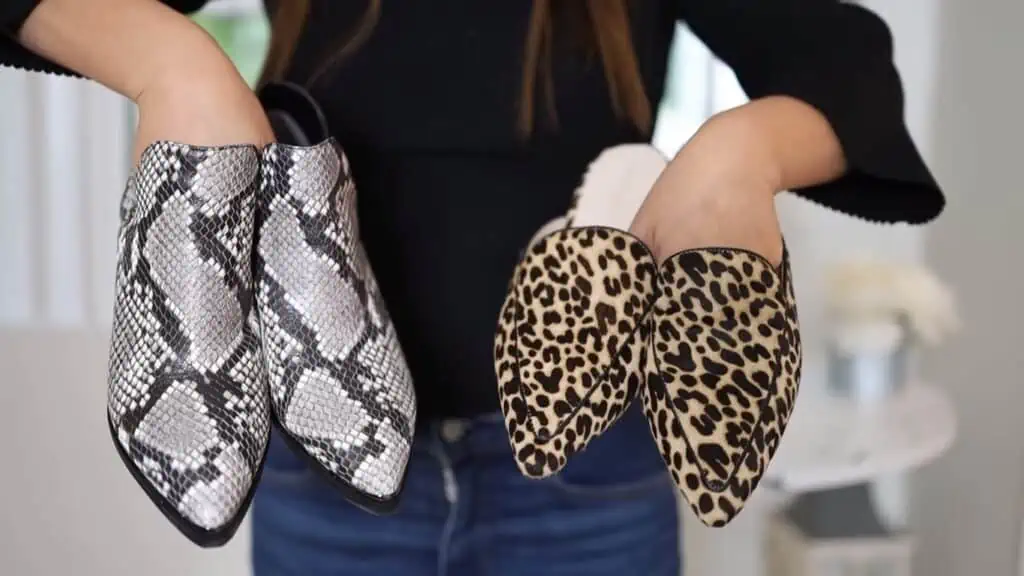 However, shoes that are too eye-catching will naturally attract too much attention and this causes the vision to only focus on the shoes. This not only completely disregards the rest of your gorgeous ensemble, but also directs the gaze solely on your feet.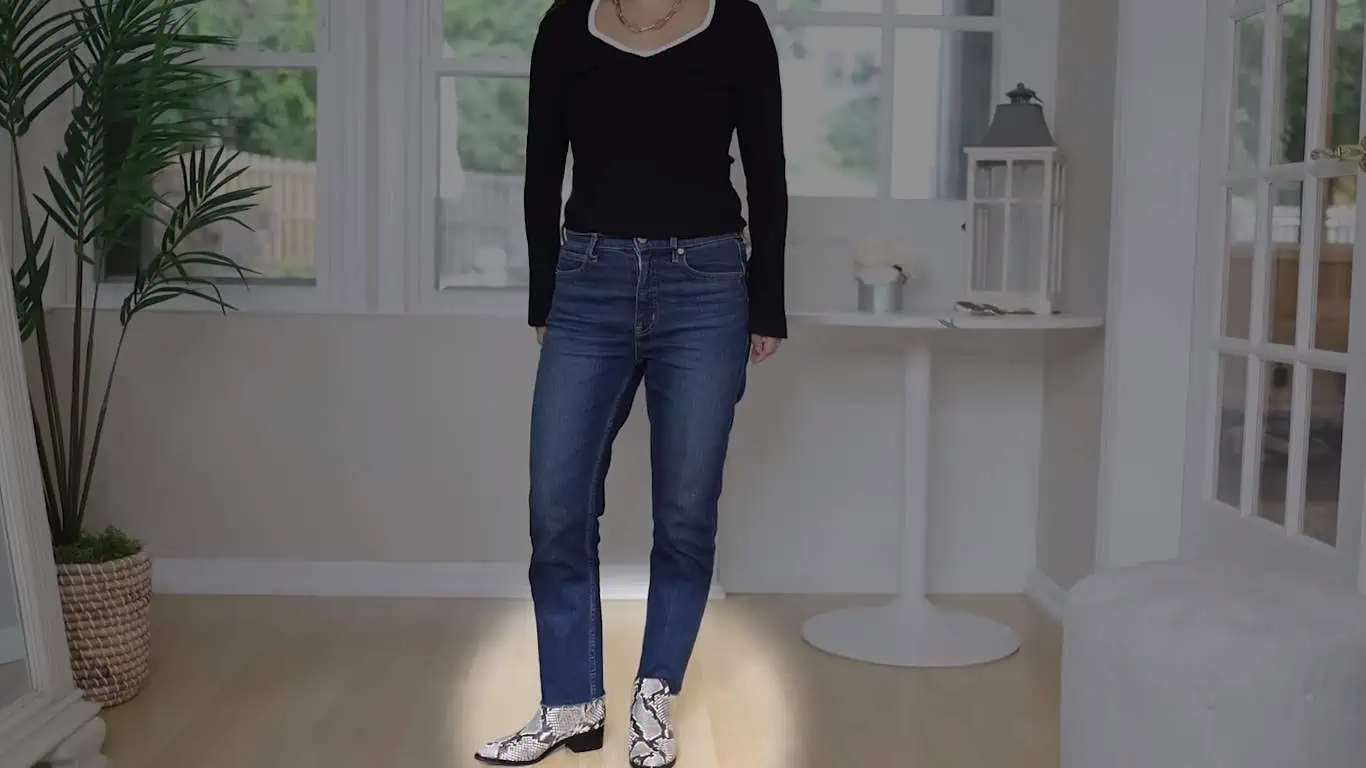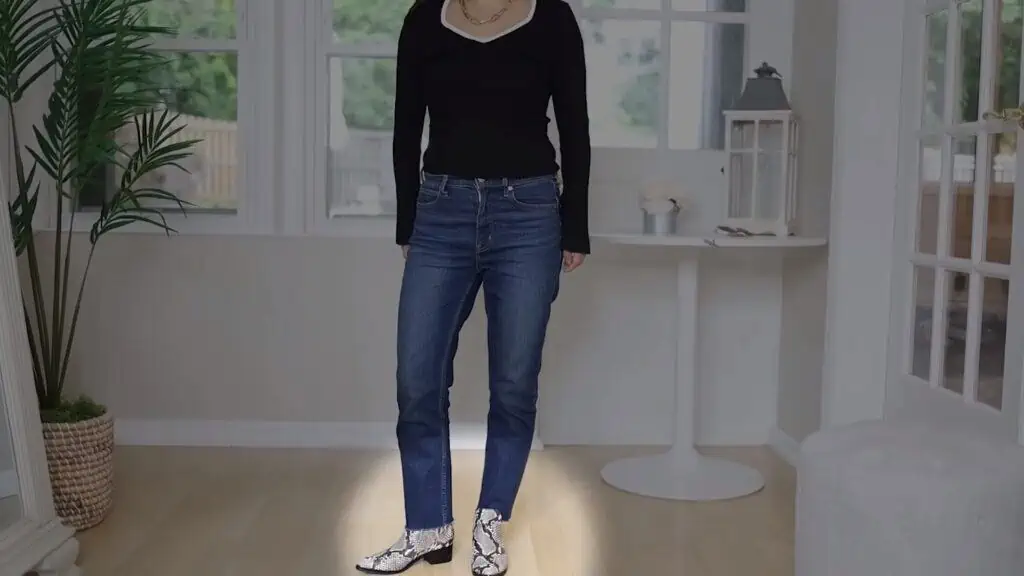 For us petite girls, bringing too much attention downwards is not really the best way to dress because this will only emphasize our short legs even further. Instead, the most effective way to beautifully elongate our petite frames is to bring the eyes upward toward the face.
So when it comes to choosing a pair of shoes, it's better to go for classic or minimalist styles. Basically, shoe designs that don't draw too much attention.
Go Neutral
Speaking of choosing minimalist shoe styles, one of your best and most foolproof design options would be neutral colors. A shoe collection that follows a neutral palette is a great way for petite ladies like us to bring focus to the face, not the legs and feet.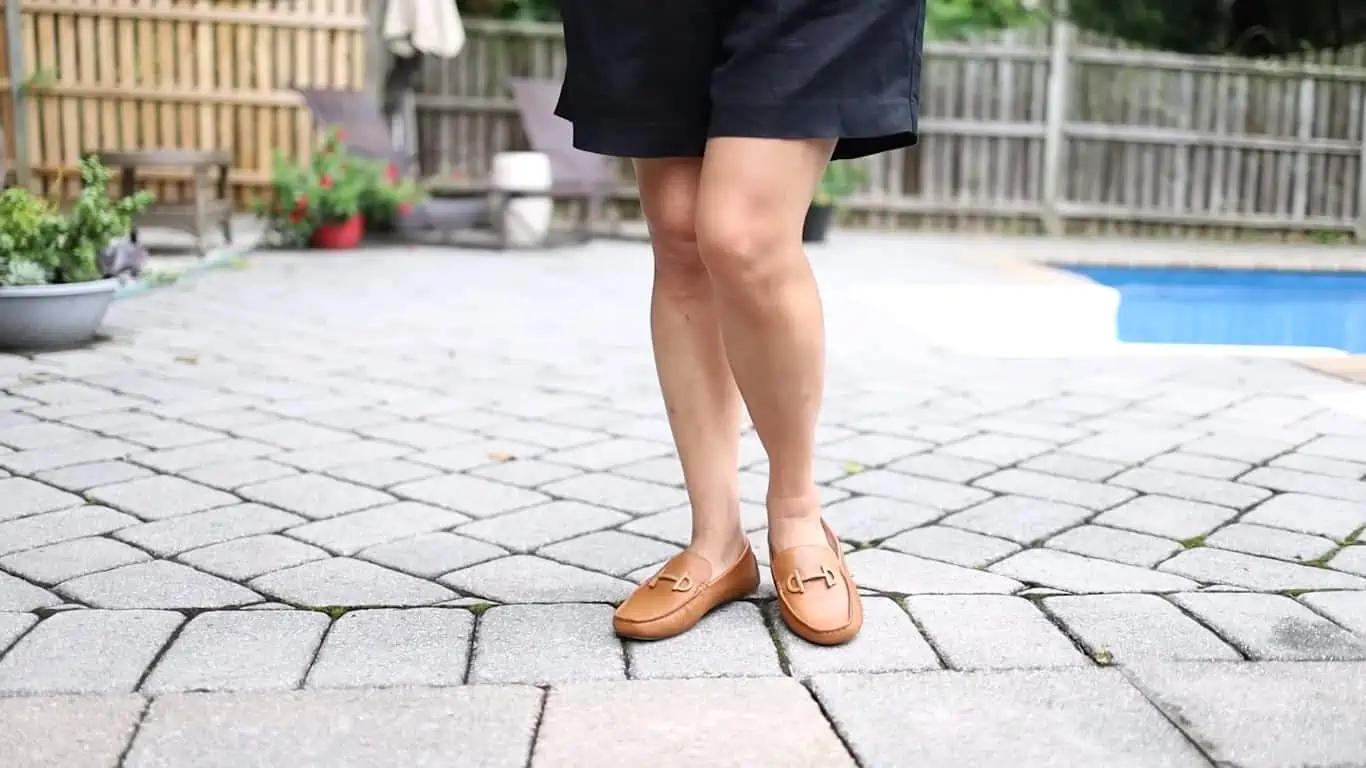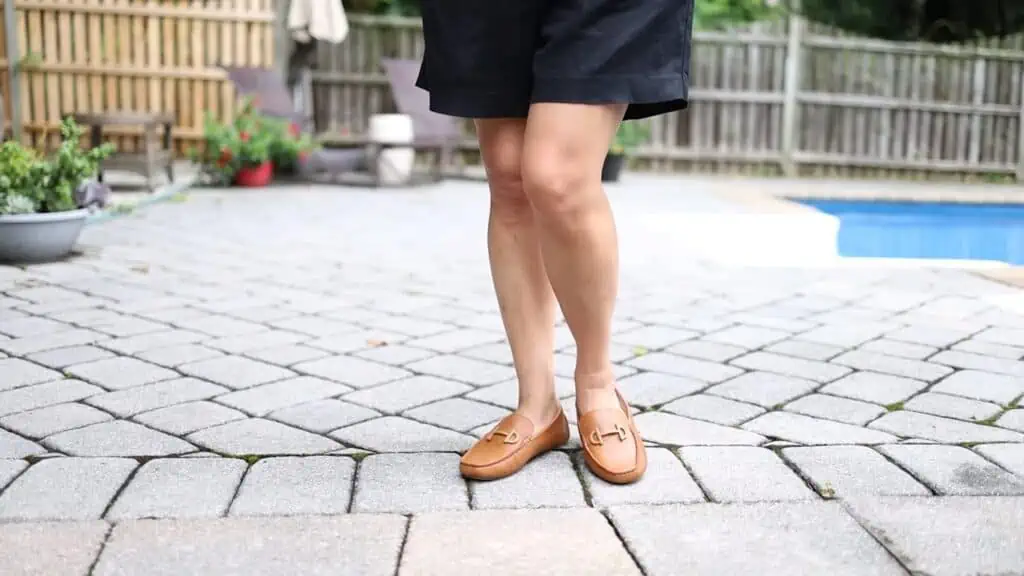 Going for shoes that come in neutral colors is also very easy to pull off as they are quite versatile. You can easily mix and match them with pretty much any outfit you come up with!
Wear a cropped jacket
If we share the same petite frame and short height, I know you would agree with me when I say that layering is not easy for us! Since our petite bodies technically don't have much space to accommodate layers of clothes, it becomes trickier to rock flat shoes without looking too stubby.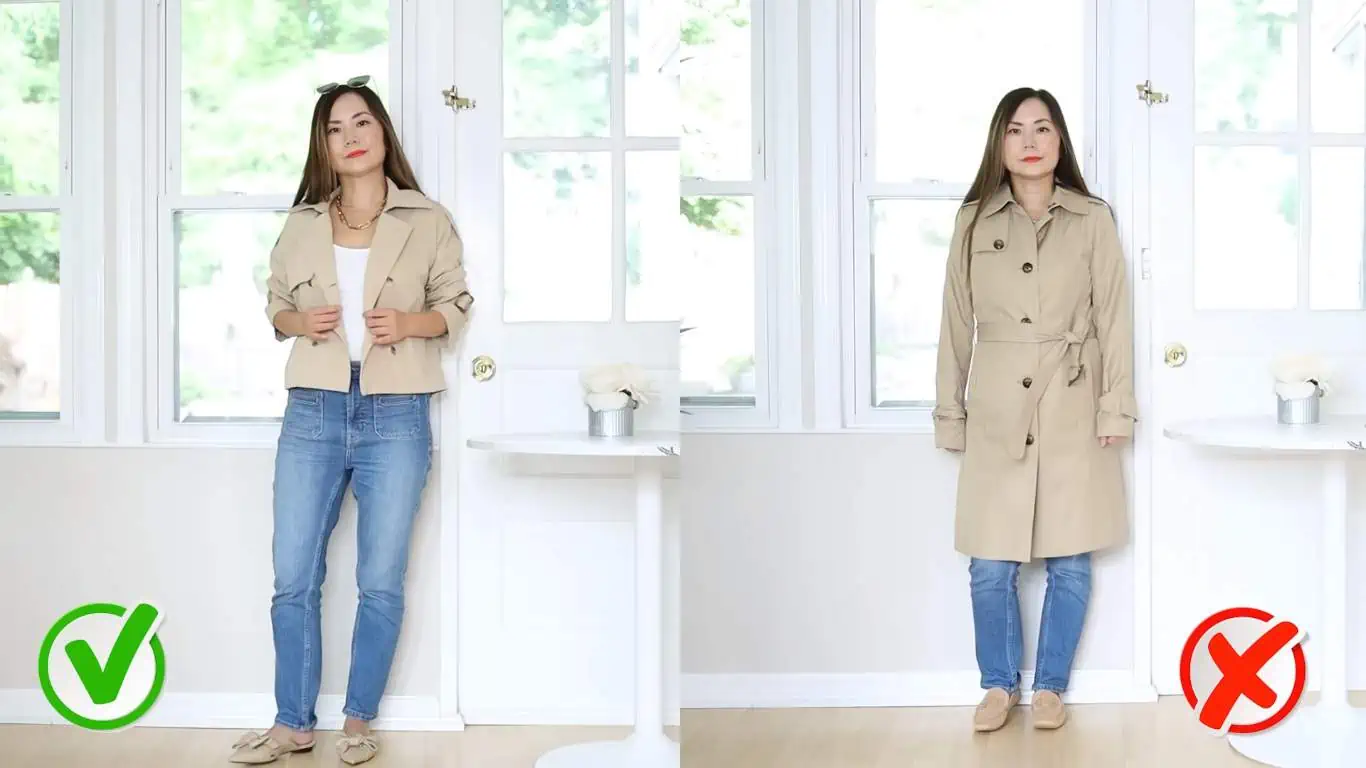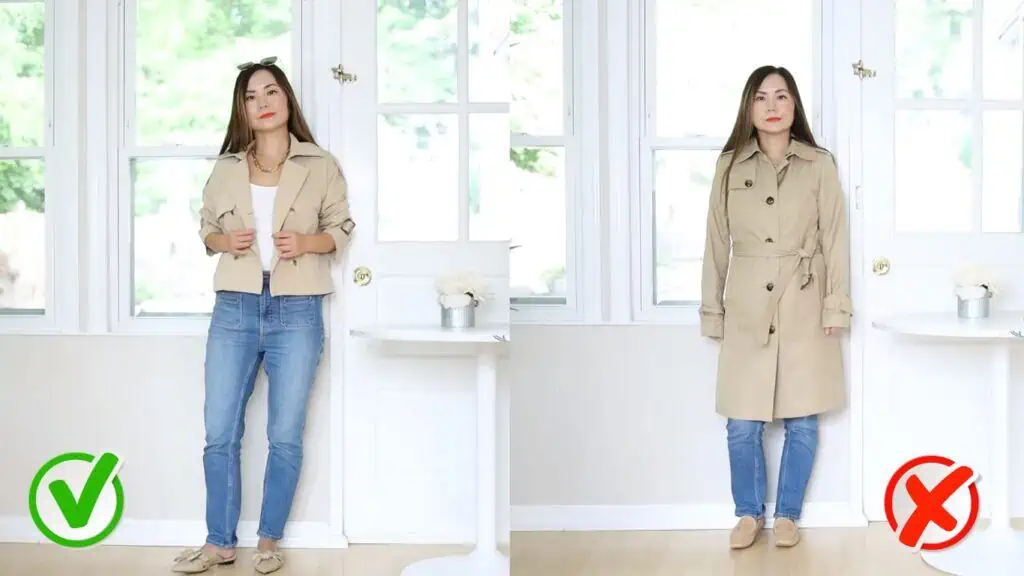 I have noticed how easy it is to look taller in layers of clothes whenever I wear heels, but this doesn't always apply when I wear flats. If you feel like wearing flats doesn't work for you especially when you pair them with long coats, my quick tip for you is to wear a cropped jacket.
The length of your outerwear is crucial when it comes to layering your clothes and when you don't have the elevating feature of heels due to the fact that you're wearing flats, going for jackets that are shorter in length can address this issue. On the contrary, long coats cause an obvious break in the visual line of the legs and they tend to overwhelm a short stature so this only significantly makes you look even shorter.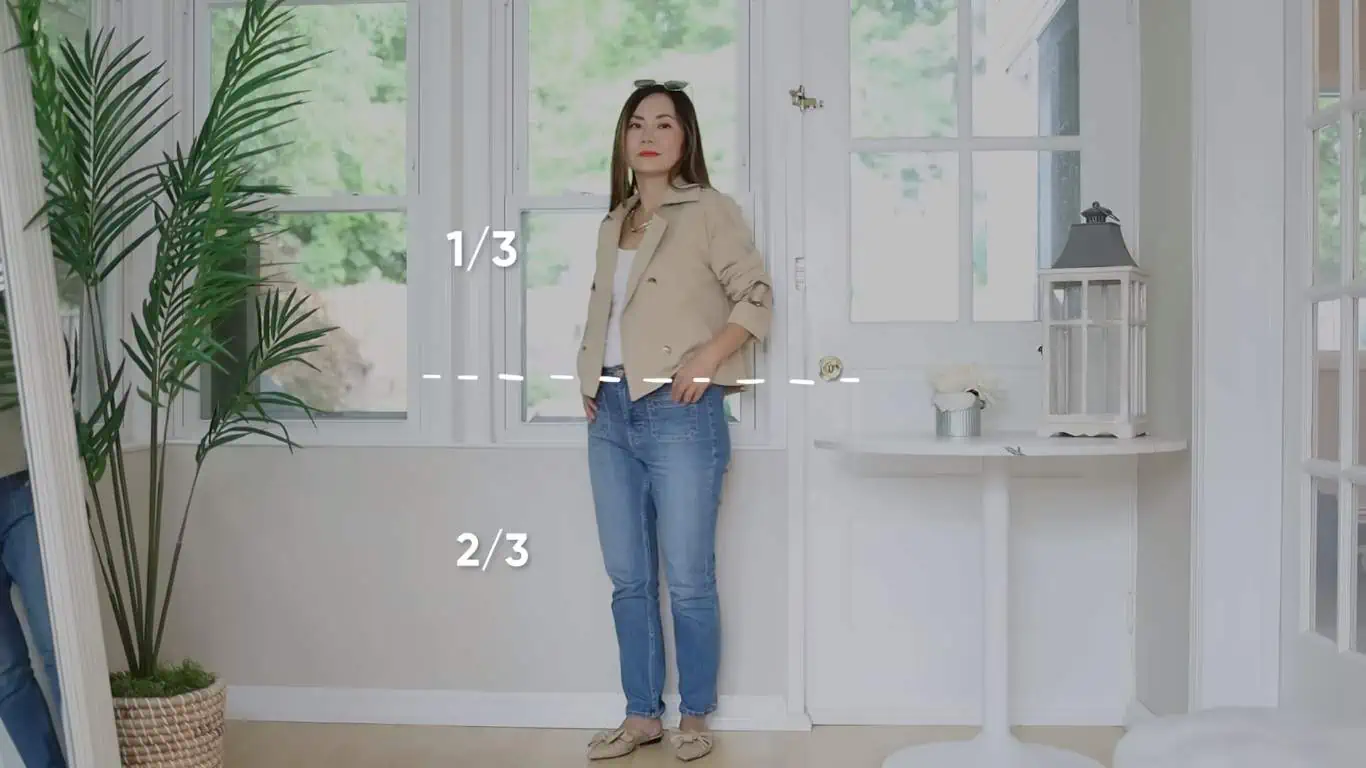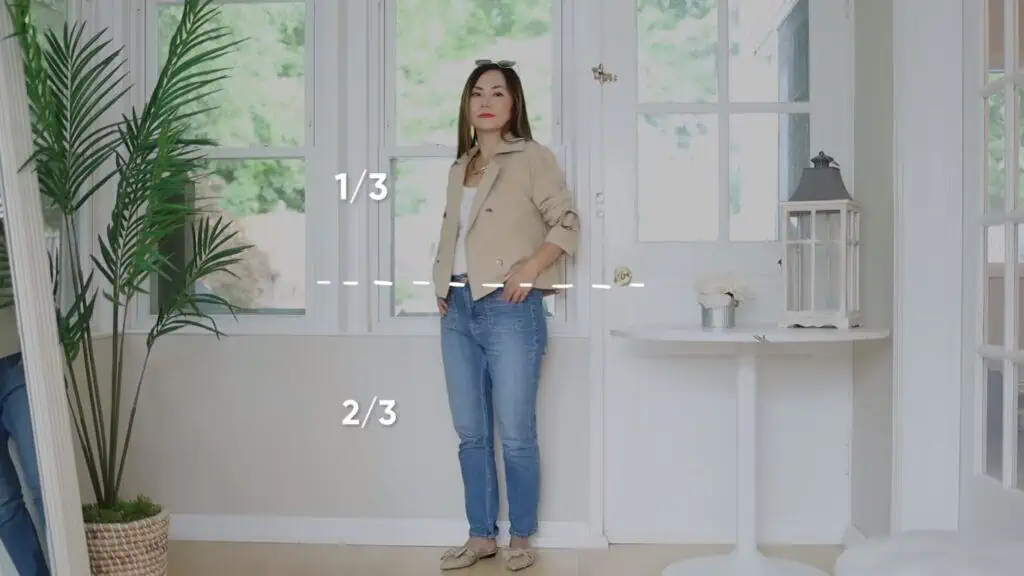 I noticed that my body proportions instantly look more balanced whenever I wear a cropped jacket, especially with a pair of flats! It's because my lower body instantly takes two-thirds of my figure, making my legs look considerably longer.
Go for low vamp shoes
Many of you may have already come across fashion shopping sites that sell low and high vamp shoes, but it won't be a surprise if you're not entirely sure about what it exactly means. So let me put this confusion to an end and explain to you what a "vamp" is in terms of shoes.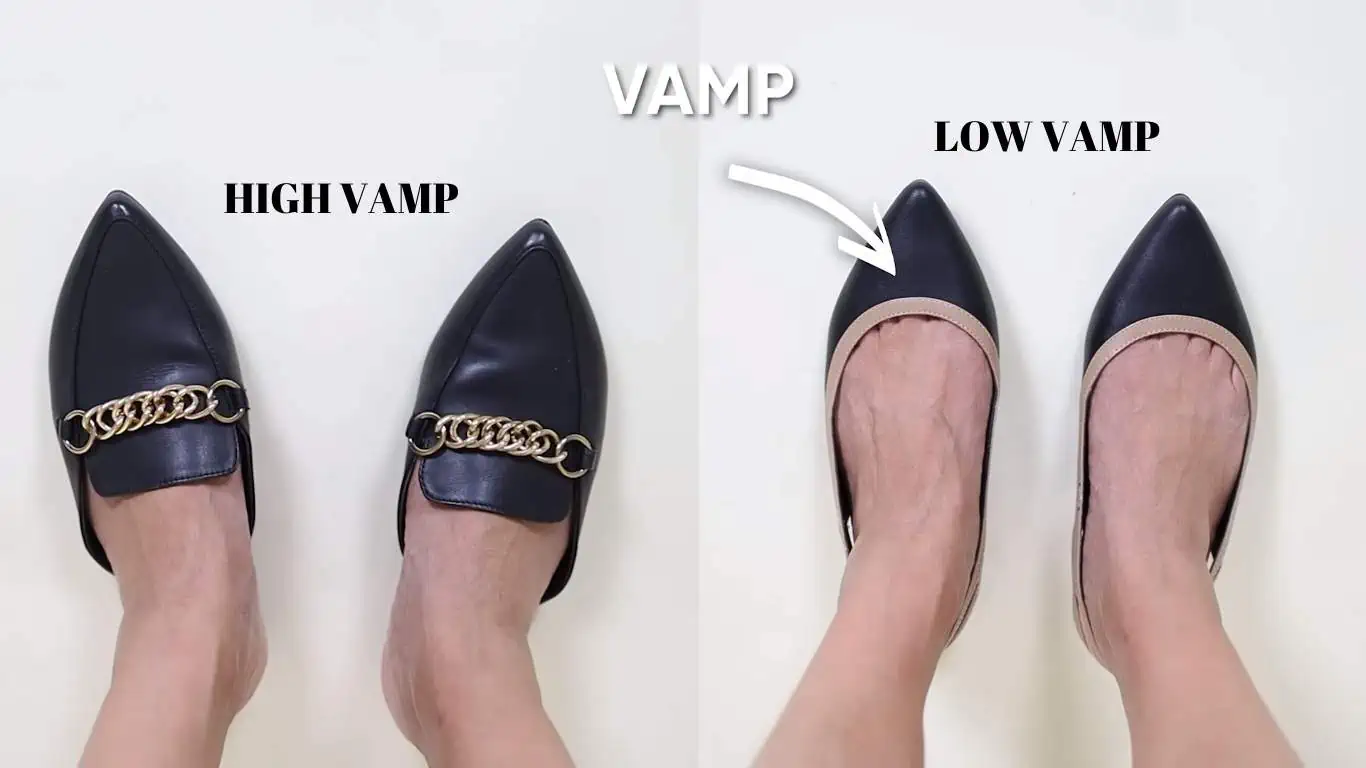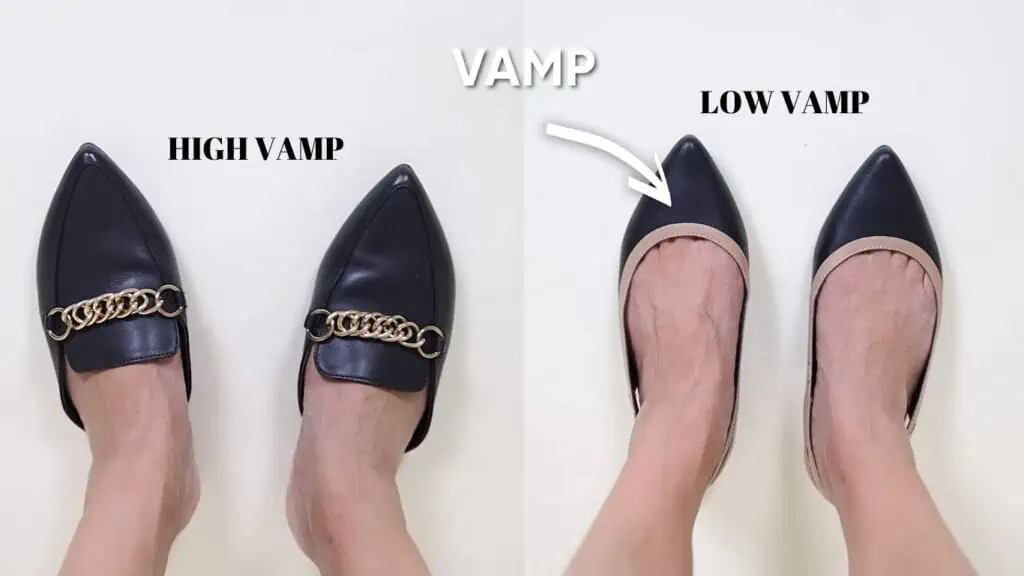 The piece that covers the top of your foot is what you call a vamp and this part on the top of your feet can come up high or dip in low. In short, high vamp shoes cover your toes a lot more, whereas low vamp shoes cover your feet a lot less – simple, right?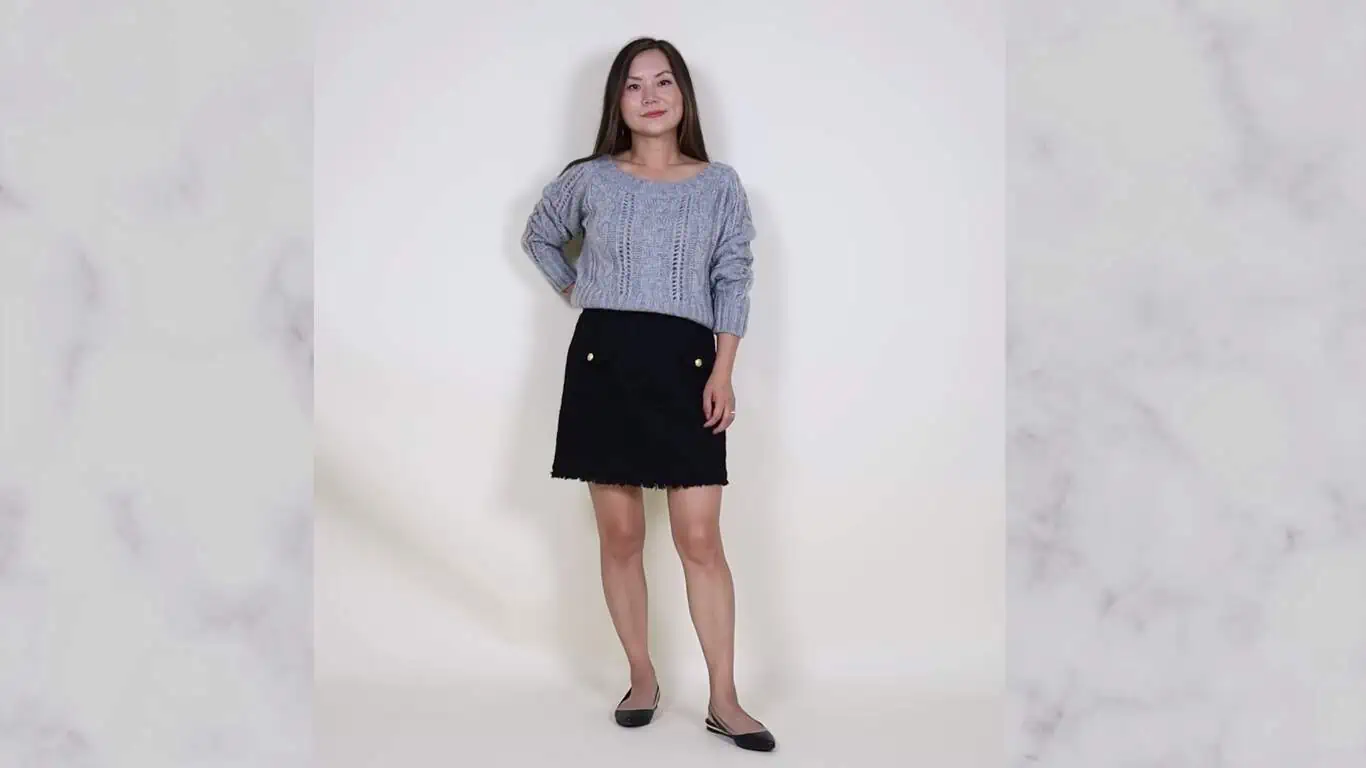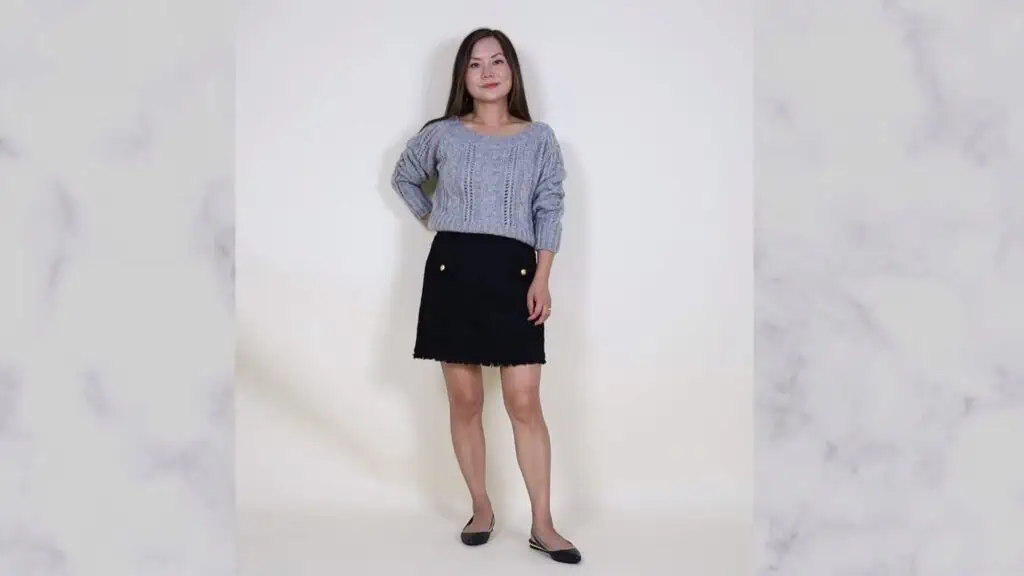 Now why am I telling you to opt for low vamp flat shoes? It's simply because they play a more efficient visual trick in elongating your legs by showing more of your feet, hence the look and overall length of your legs and feet flow in a continuous manner.
Roll up your jeans/pants
After discussing why low vamp shoes make a more practical style option for petite women like us, does this mean that we can no longer flaunt high vamp shoes?! The truth is most flats out there come in high vamp styles like mules, loafers, or sneakers and it's almost inevitable not to wear them – but well, I have the solution for you!
The key secret to successfully pulling off a pair of high vamp flats is to show your ankle. Yes, it's that simple! You easily do this by rolling up your jeans or pants as this subtle skin exposure will create the illusion that your feet are a part of your legs.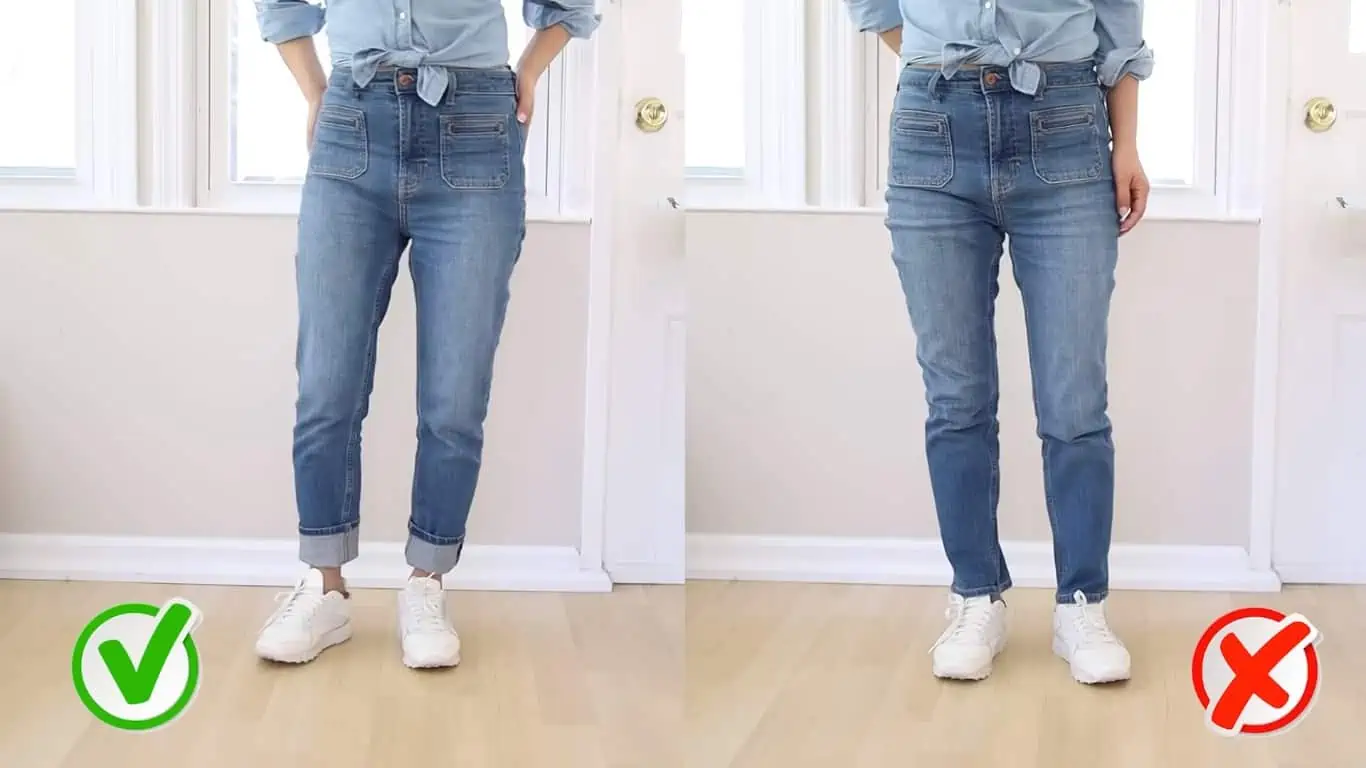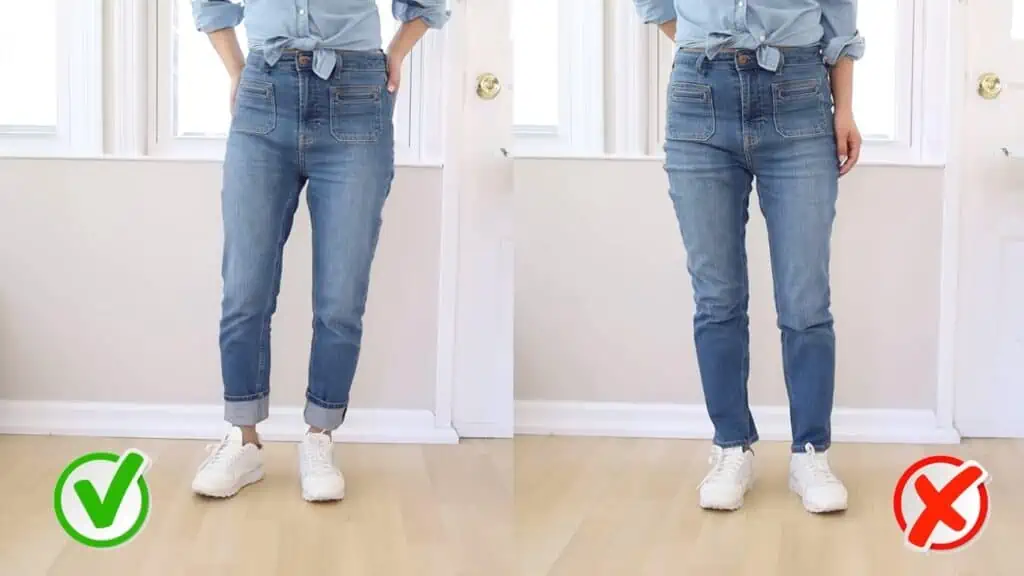 It's advisable that you go for ankle jeans or pants so that it hits just at the right spot to make you look taller. Otherwise, if you have jeans or pants that are too long, you can always cuff or roll them up as an alternative style option.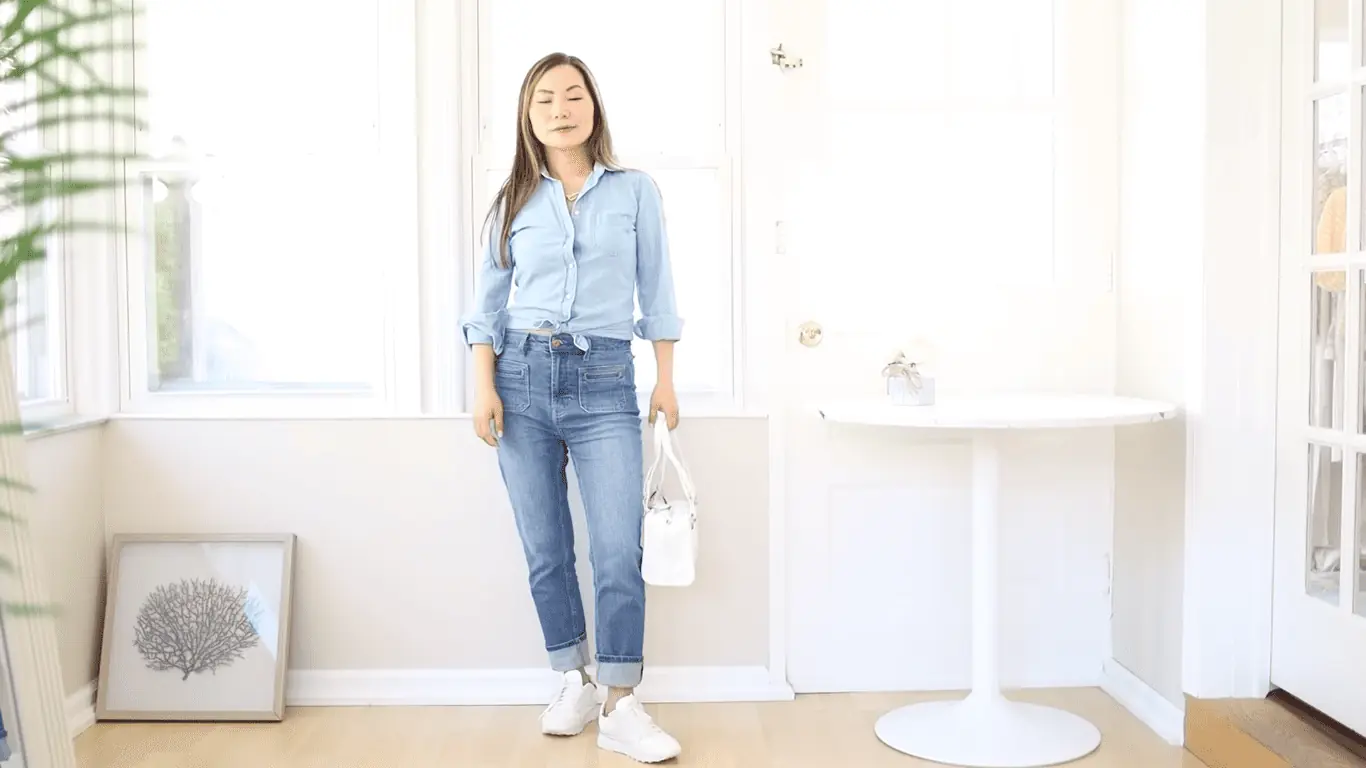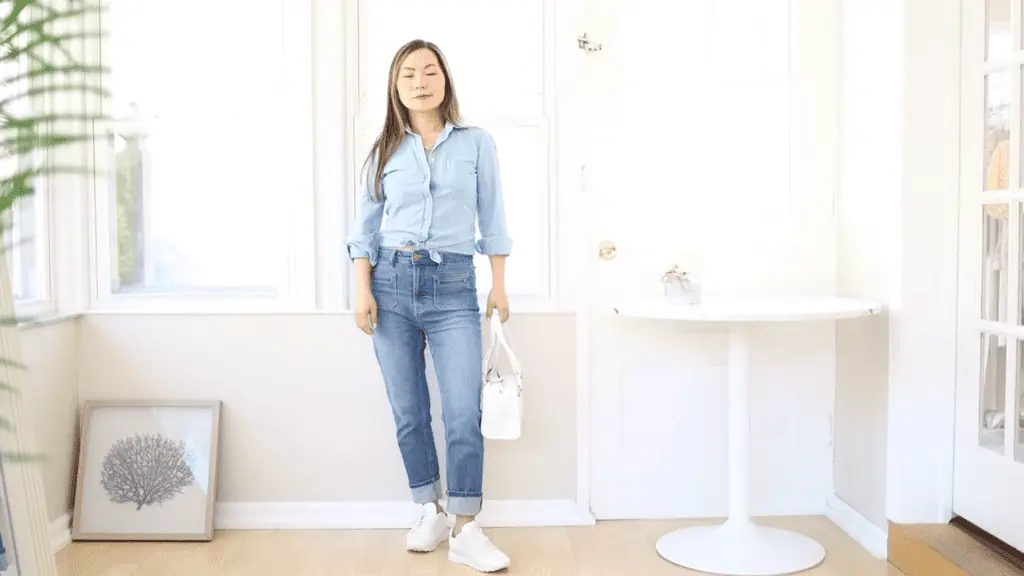 This visual effect of exposing a part of your leg or feet shares the same style principle of wearing low vamp shoes. Both are leg-elongating, which effectively gives your petite frame the illusion of height.
Opt for skin tone loafers
Loafers will always be a classic choice when it comes to shoes and their timeless, minimalist design speaks for their immense all-time popularity. Once again, you have to remember that they are a type of high vamp shoes so you will need to take extra steps or precautions to be able to ensure that they won't overwhelm your petite frame.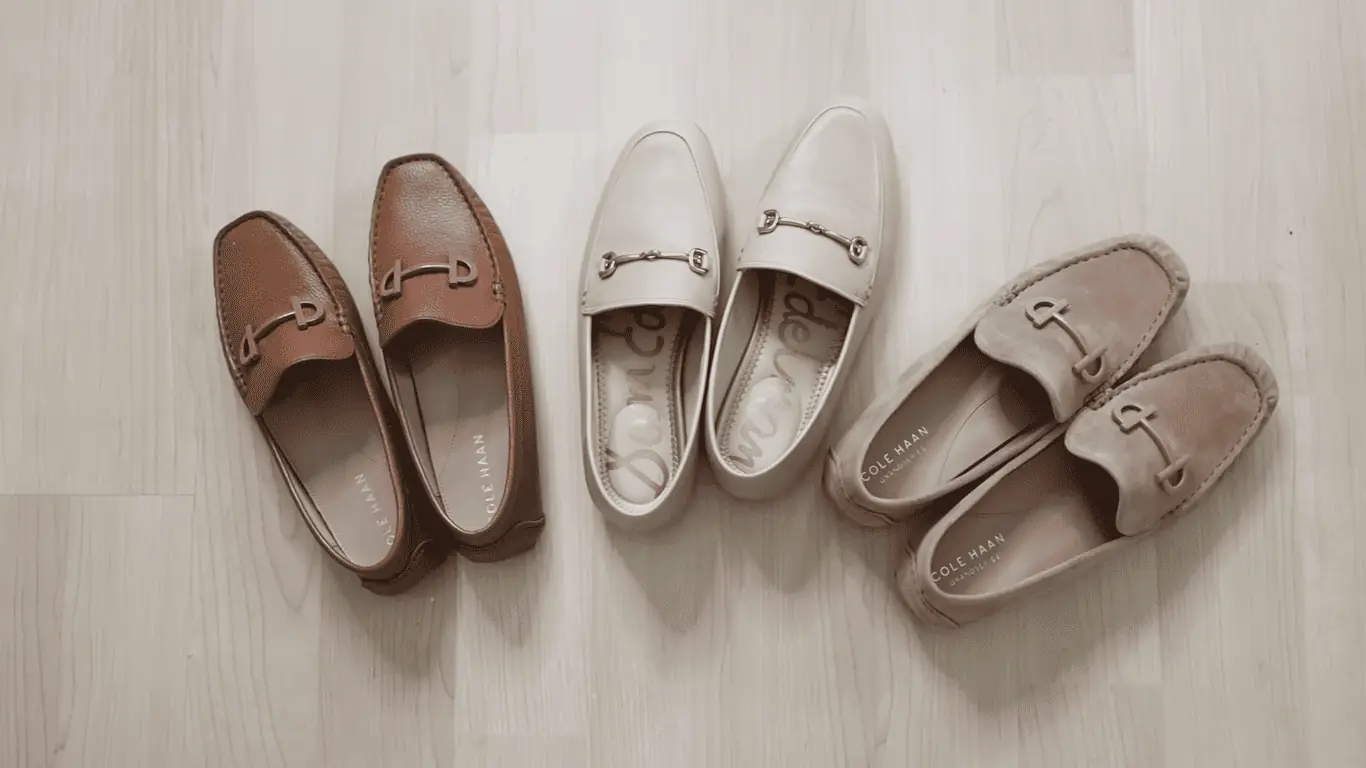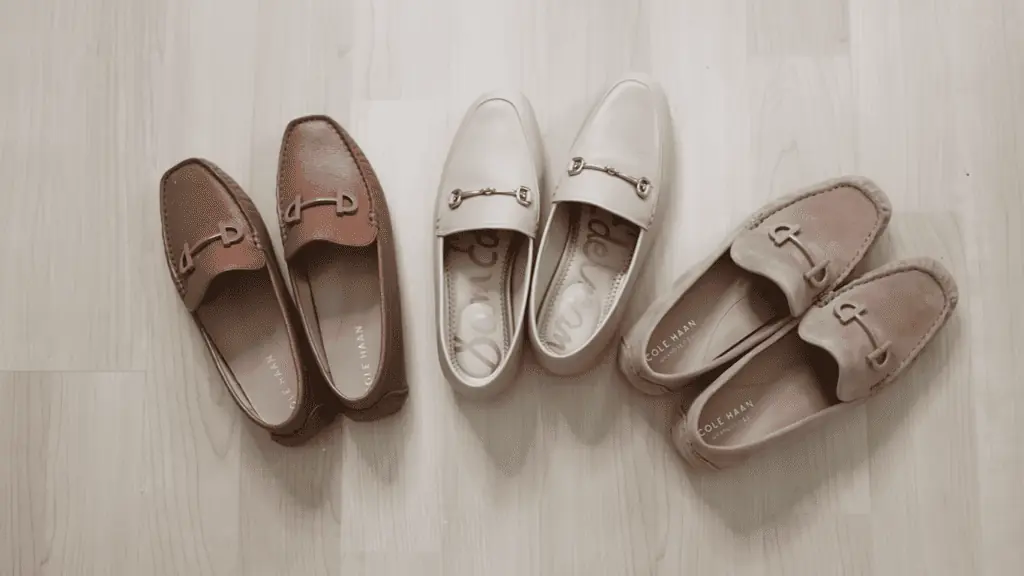 Loafers cover so much of your feet so by wearing a pair that comes in stark or contrasting colors, you are instantly making your legs look cut off, resulting in shorter-looking legs. But with colors that are somewhat close to your natural skin tone, they create an uninterrupted visual line that makes the eyes believe that your feet are a part of your legs.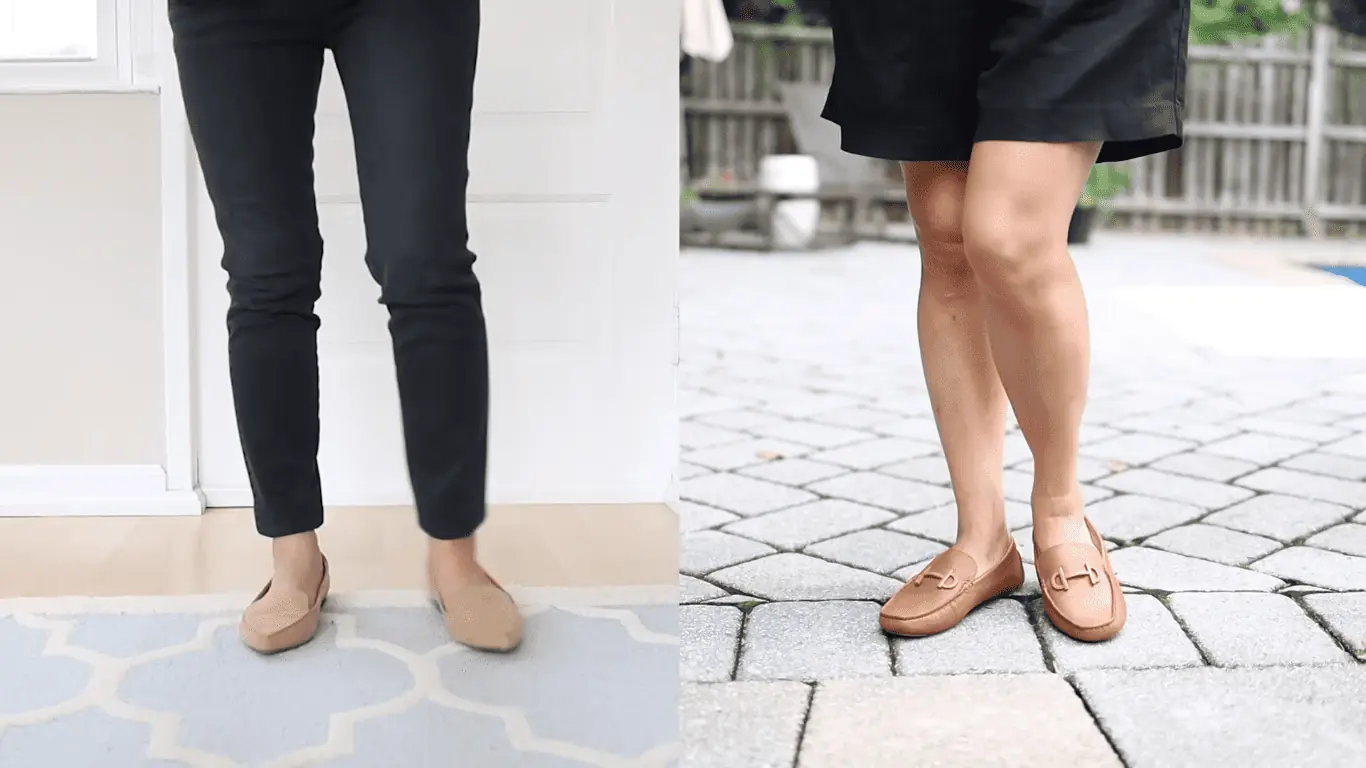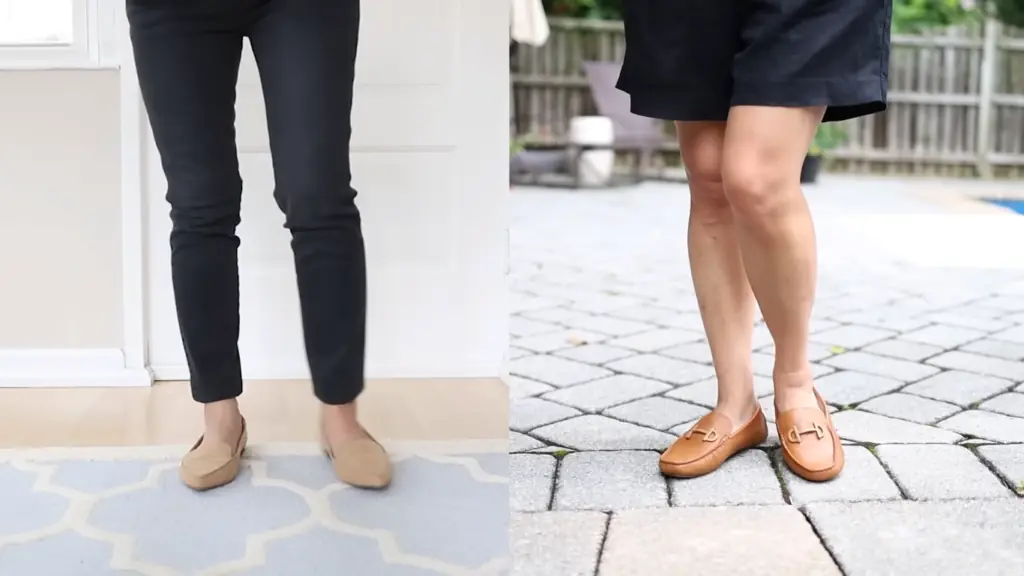 I will mention again the style principle of having your feet look continuously connected to your legs to create a sense of elongation as this is exactly what skin tone loafers can do for you. I have a lot of loafers that come in skin tone colors so I personally know how this can create a whole world of difference in terms of creating the visual illusion of a taller frame!
Steer away from chunky loafers
Like I said, loafers will always be a classic and throughout the years, they have evolved into a ton of different styles and designs – one of the most popular ones is the chunky loafers. We have constantly seen them on the runway and a lot of celebrities have been donning chunky loafers left and right; only proving this style's immense popularity even more.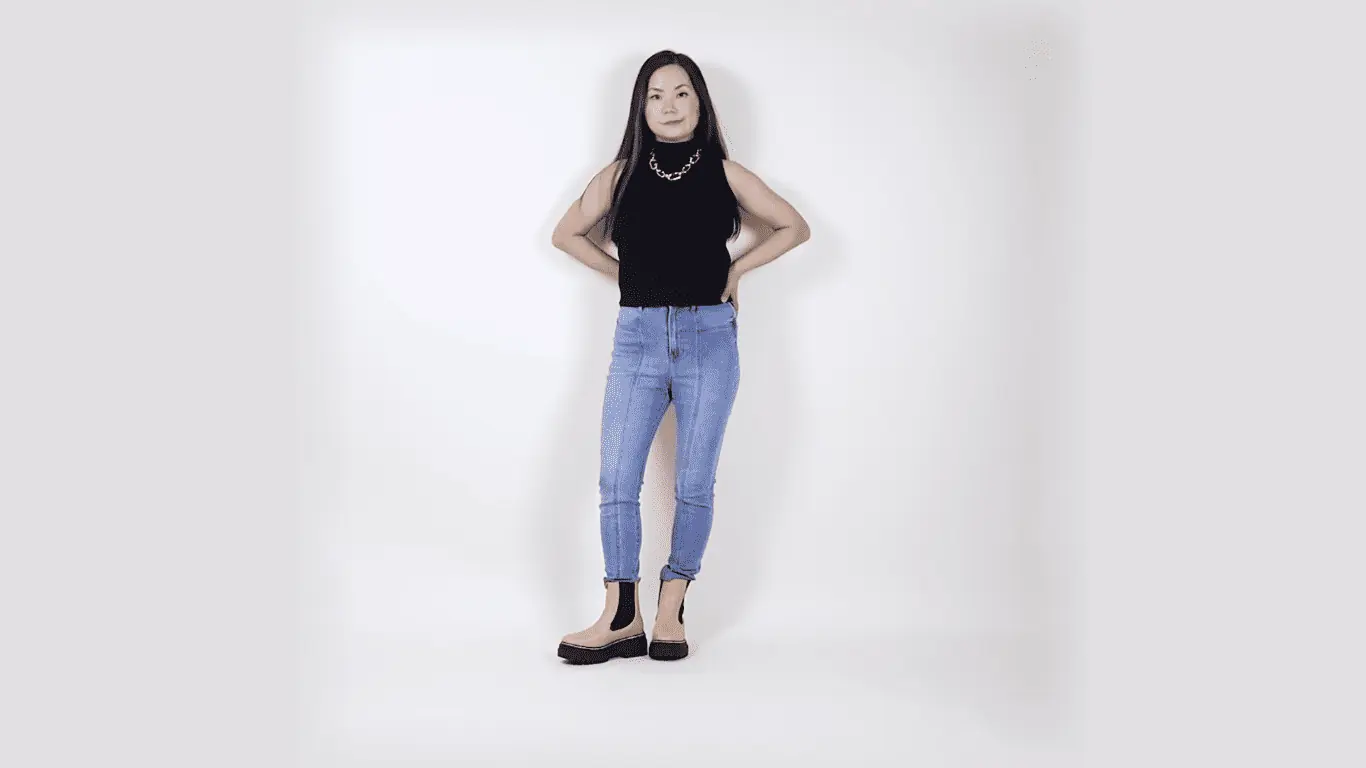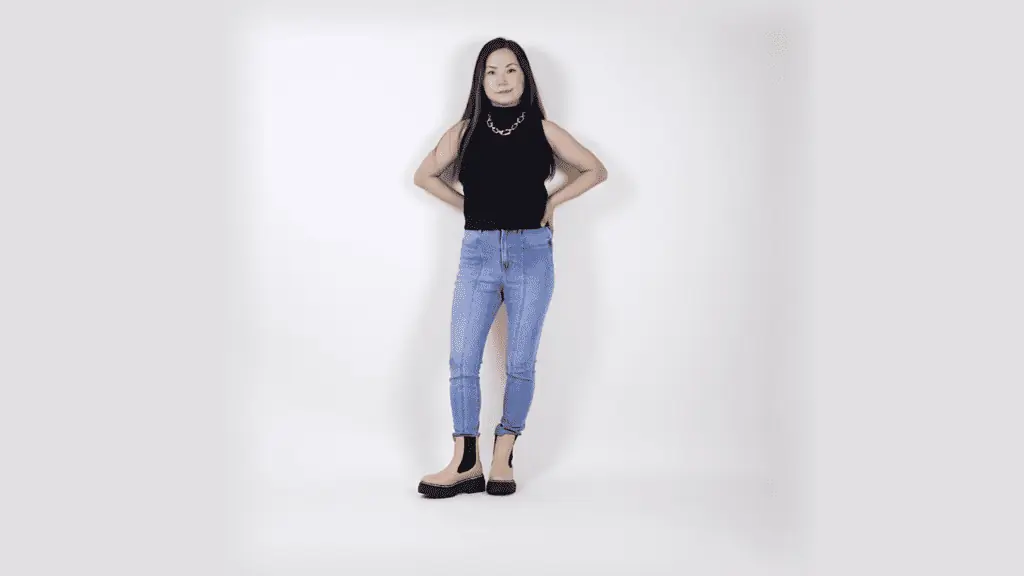 While they are quite trendy and obviously very eye-catching, they are not really the best choice for us petite ladies because of the fact that they cause a drastic visual break in the lower leg. Basically, anything chunky can only make you look shorter and stubbier so it's better to stay away from this particular design.
Remember, chunky loafers are not just high vamp shoes, they also tend to be too eye-catching as well. With these factors mentioned, it's quite obvious that chunky loafers don't really tick the right boxes to give you a well-balanced, elongated frame.
A slender toe shape is your best friend
The toe shape also plays a significant role when it comes to keeping an elongated frame. To bring a sense of verticality to your short and petite figure, always go for flat shoes that come in slender toe tips!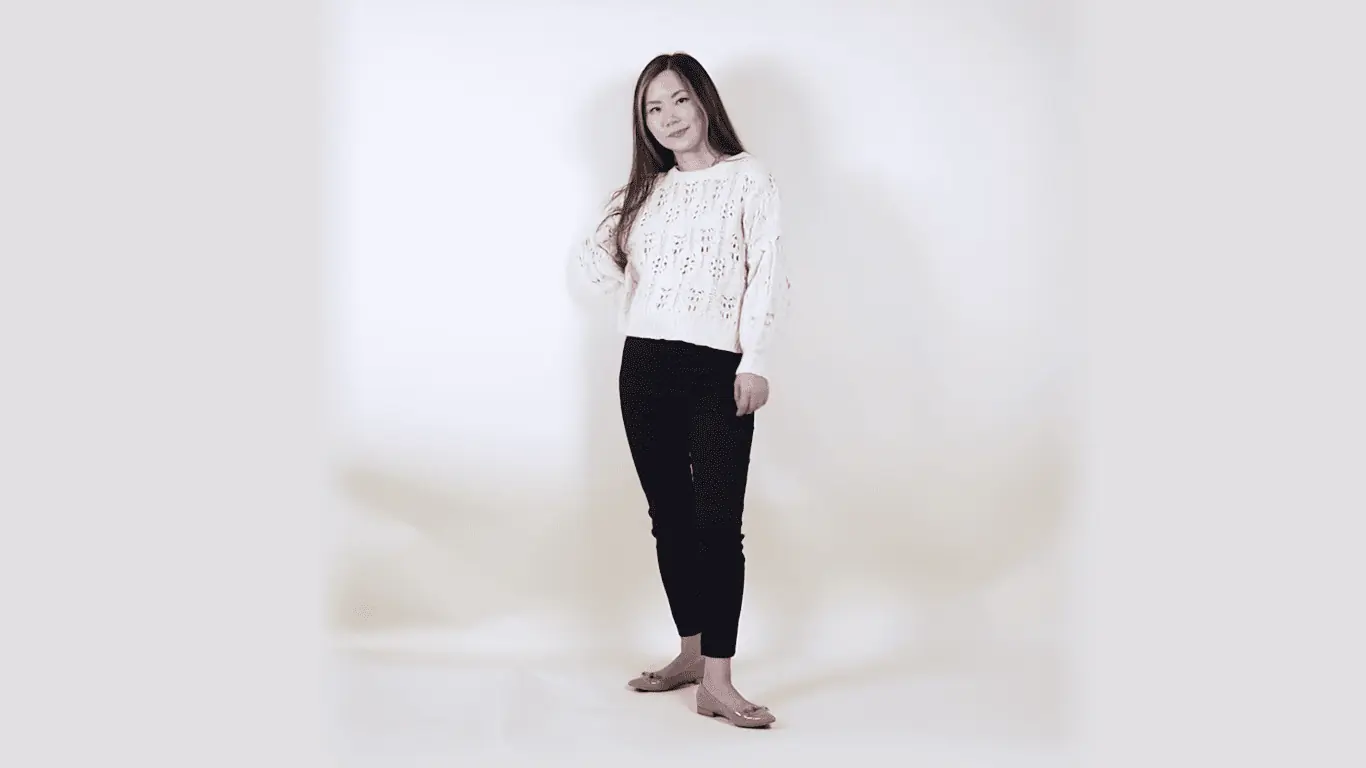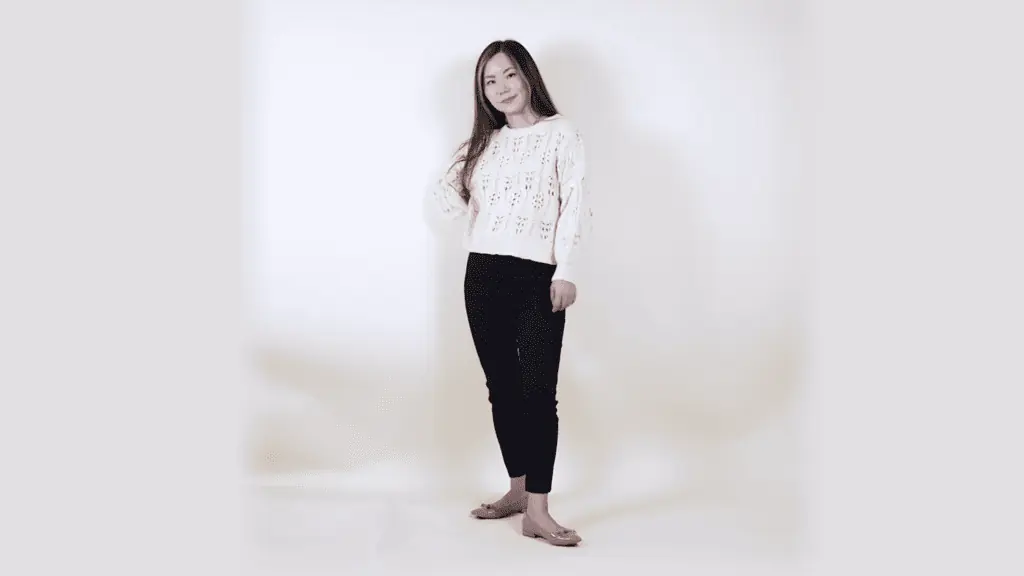 The pointed-toe shoe shape is the most elongating and flattering style of flat shoes for petite women because of how its sharp tip creates the illusion of longer feet and legs. They are also quite classy and sophisticated in the way that they make up for the linear elegance that most heels give.
However, it's no secret that pointed-toe shoes are not always the most comfortable to wear. Some women, especially when they have wider feet, feel quite uneasy with wearing pointed-toe flats because of how the narrow tip constricts the toe, so in this case, you may be wondering if there's a style alternative for this.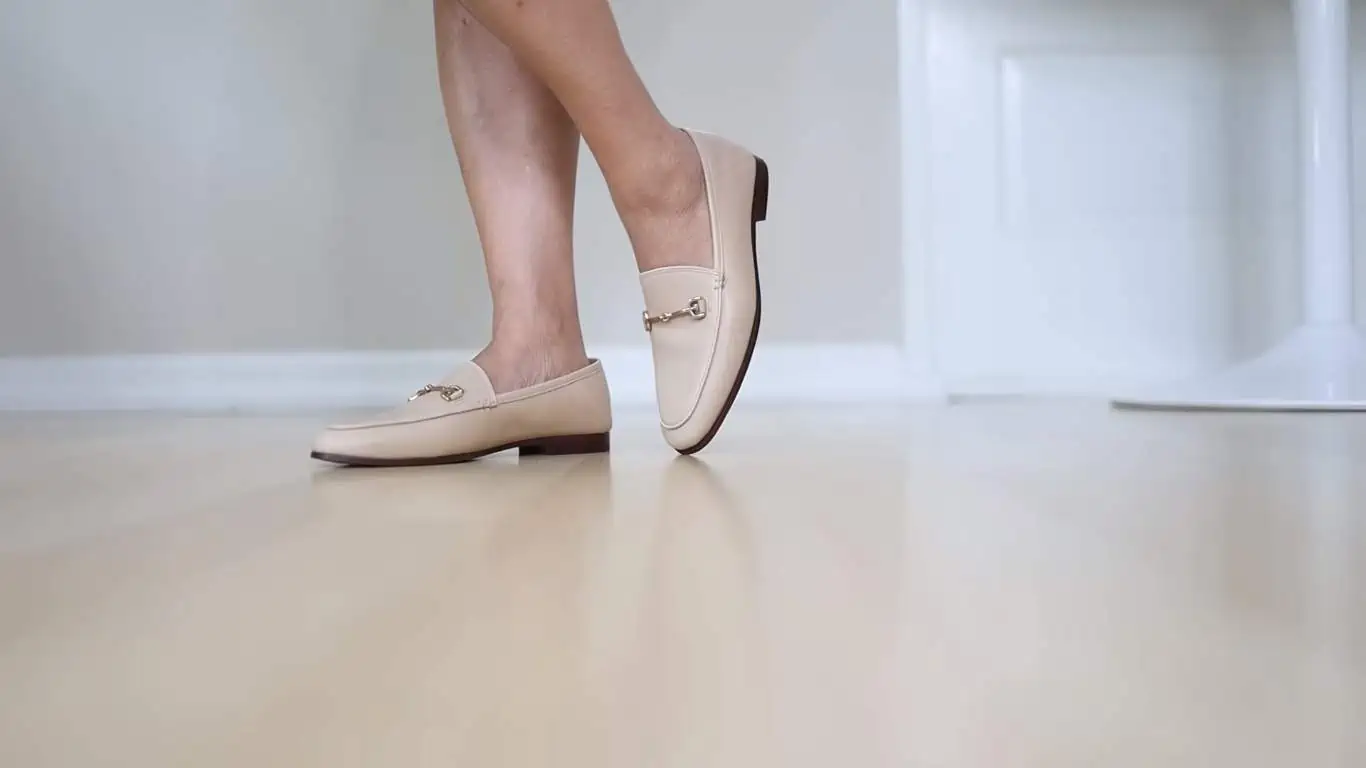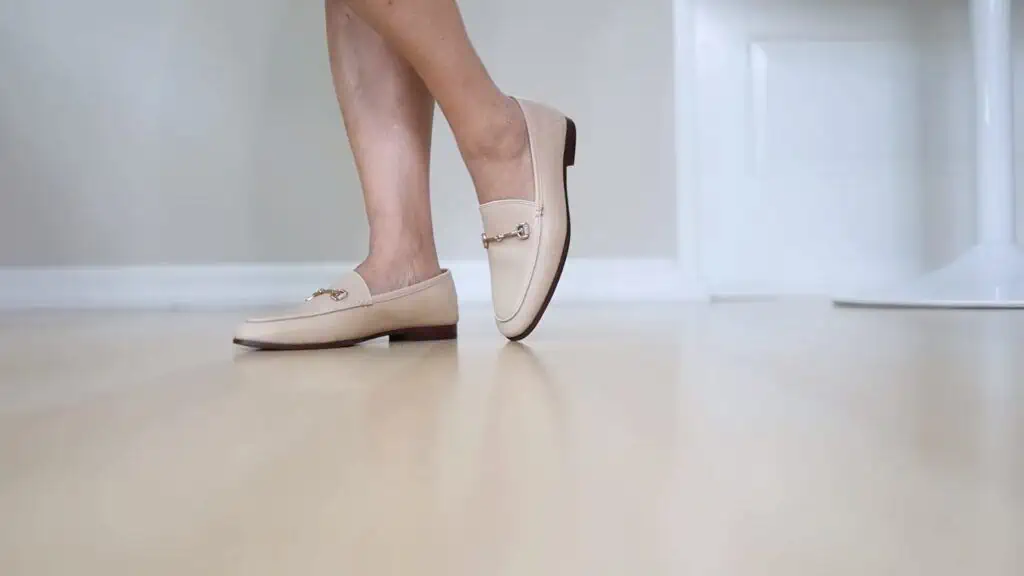 There's another type of slender toe shape that you may consider and they are the almond-toe shoes! Almond-toe shoes are also slender in nature but they provide a roomier space for your toes compared to pointed-toe shoes, and apart from comfort, they also have the same leg-elongating effect.
The Key Takeaway
Surely, wearing flat shoes can be tricky for petite girls like us, but there are so many ways for us to absolutely rock them in style! By doing these style tips, you can fully enjoy the comfort and practicality flats give, all without sacrificing style!