I'm 5'2″ and I am a total "heels girl". Since I own numerous pairs of high heels, I know exactly how you feel when you love a pair of stilettos but they hurt your feet! After decades of trial and error, I've summarized these top 8 hacks that every heel lover must know!
The Ideal Heel Height Formula
The number one thing you need to consider is to find the RIGHT heel height!
One big reason heels can be a real pain is that sometimes we just opt for a height that our precious feet can't comfortably handle. However, there's a perfect heel height out there for each and everyone, and it's a unique fit for each of us.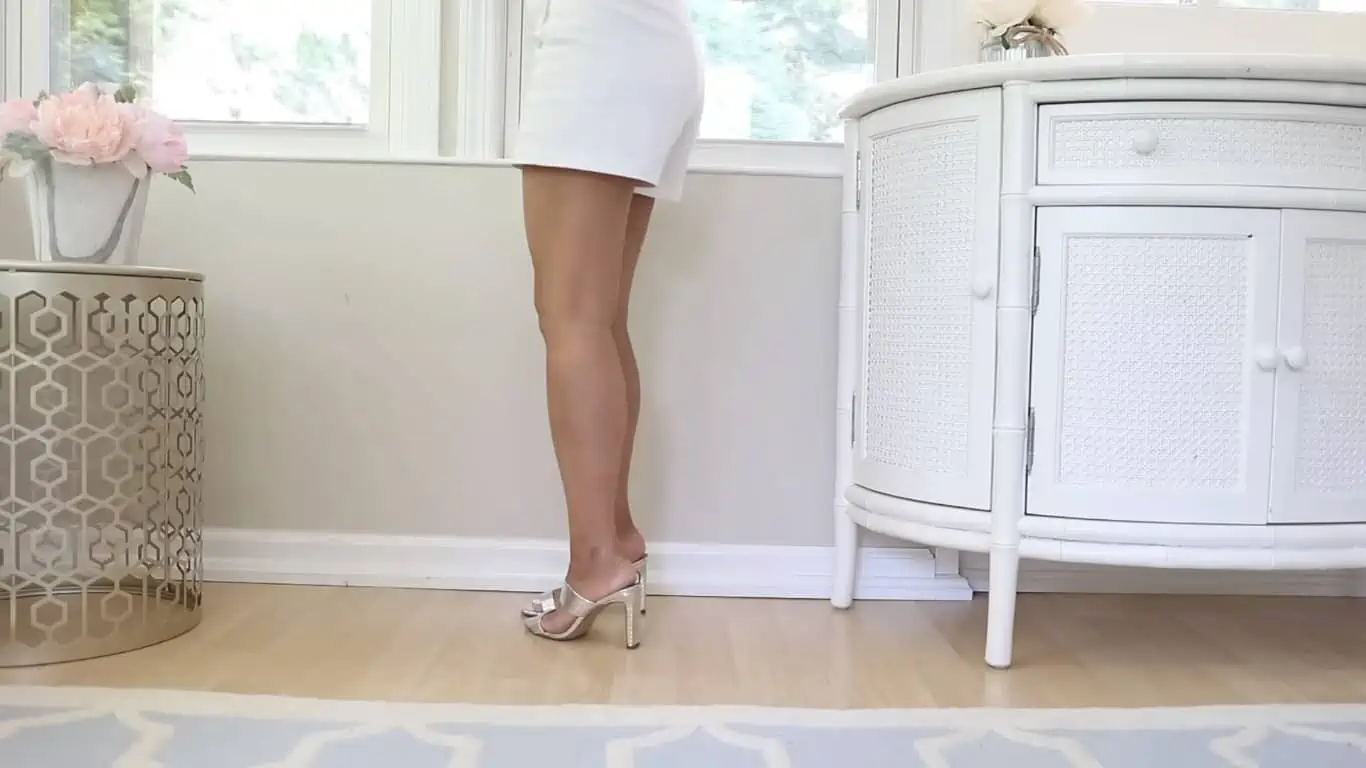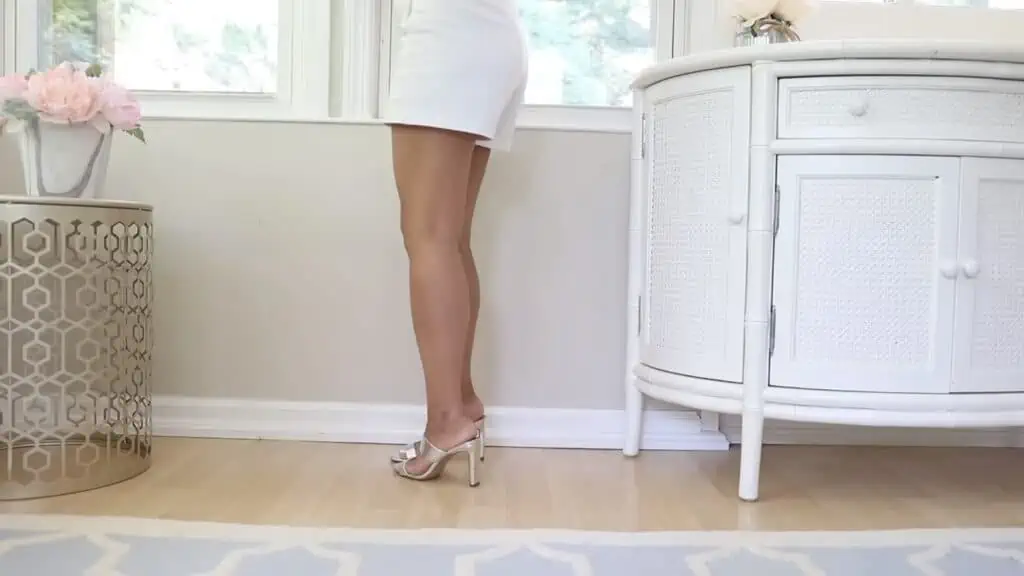 Fortunately, the magic formula is to just grab a tape measure and find out your foot's length in centimeters. Then, take that number and divide it by 7 centimeters – that's your ideal heel height, darling!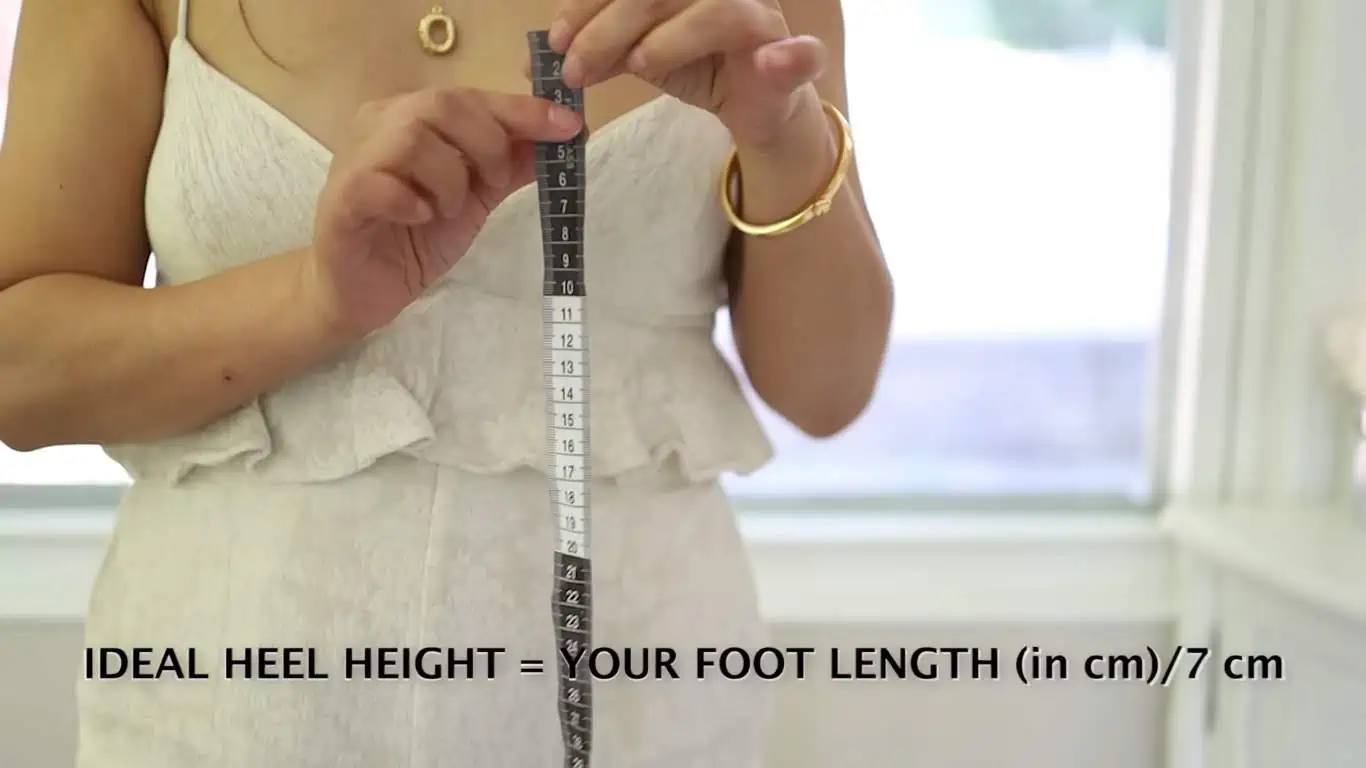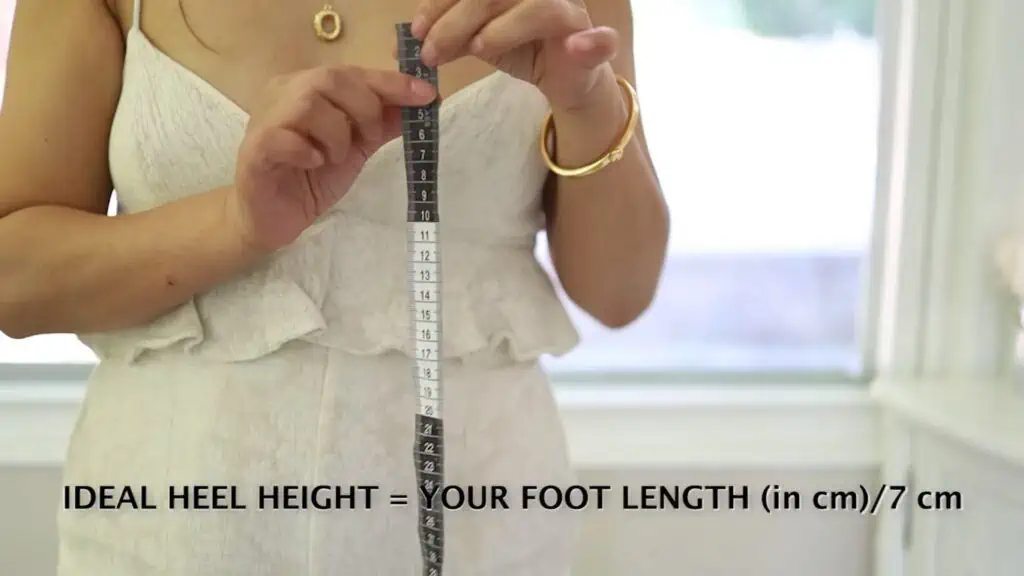 For instance, in my case (I'm 5'2), it's three, and that's why I tend to stick to heels that are three inches or less. But in a nutshell, the larger your feet, the higher your suitable heel height can stretch.
While calculating your ideal heel height is the most effective starting point, don't be afraid to experiment a bit. Everyone's comfort threshold is different, so you might find that you can occasionally venture beyond your calculated ideal height if the shoe is well-designed and provides ample support.
Look for a Gradual Slope
When it comes to high heels, one of the key factors in comfort is the slope. Let's take a moment to examine two pairs of heels, both standing at a respectable three-and-a-half inches in height.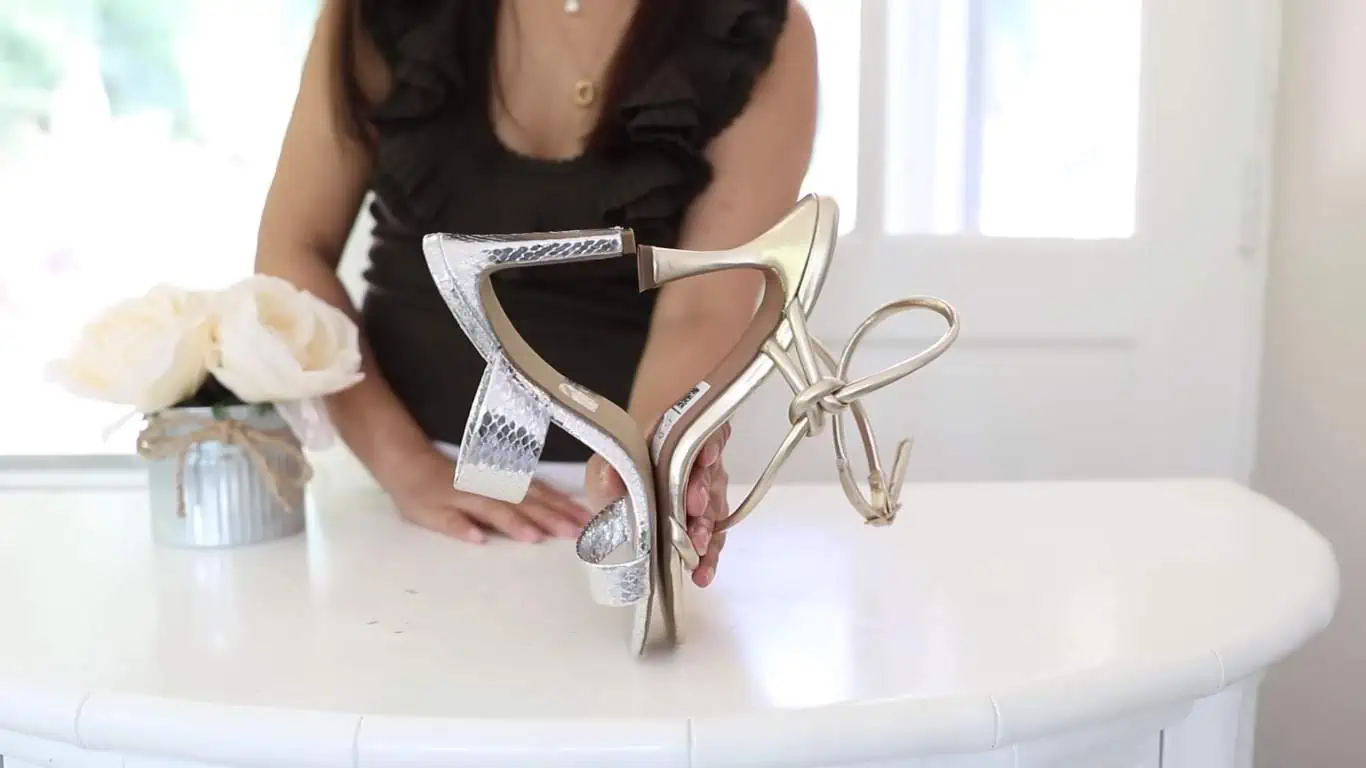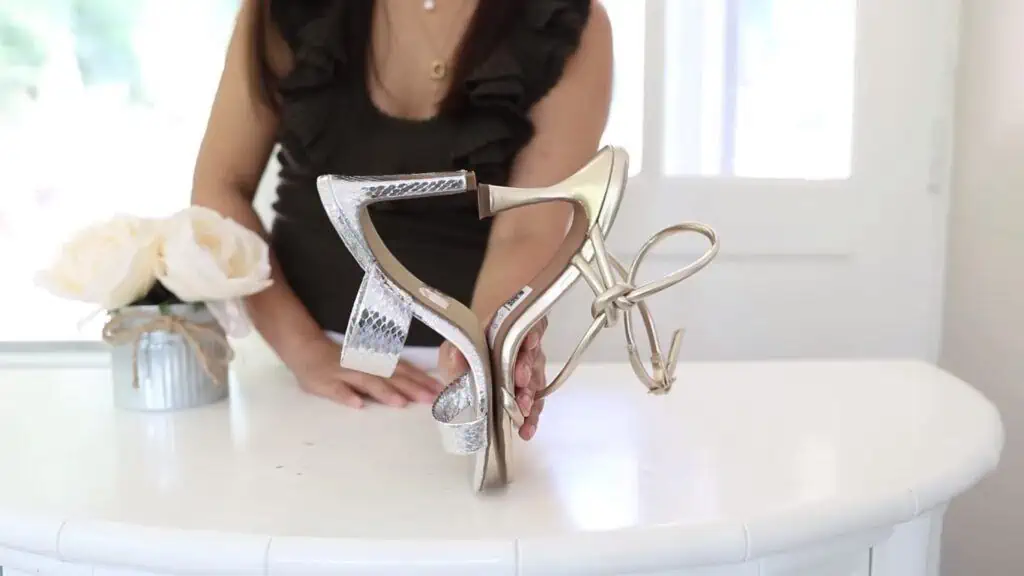 Here's the inside scoop – the trick lies in the distance between the bottom of your foot and the heels. This measurement dictates the slope of the heels, and, in turn, your comfort.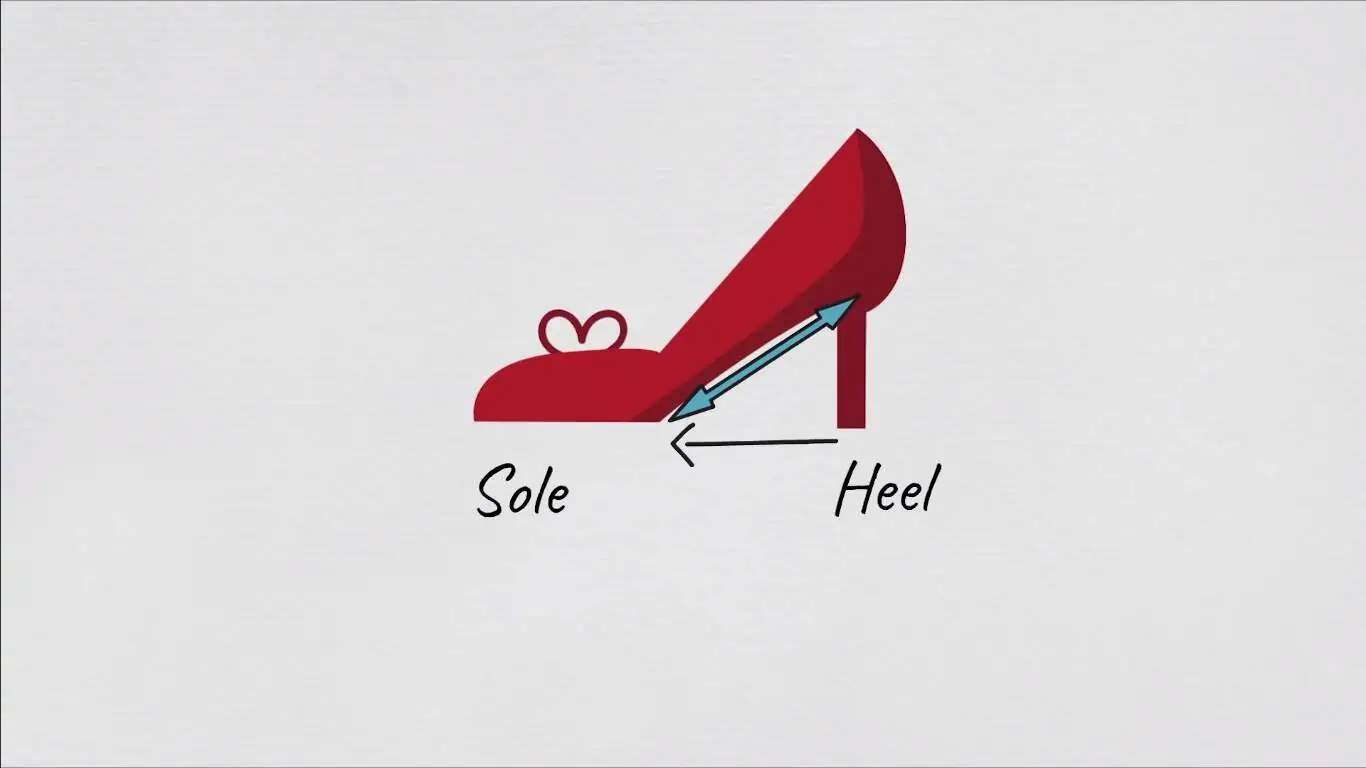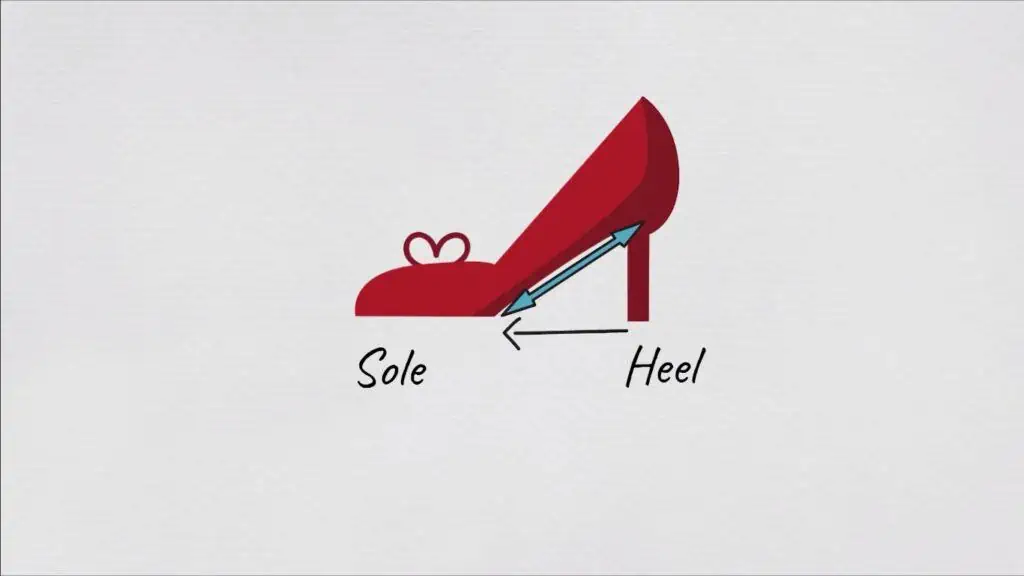 When this distance is longer, you're looking at a more gradual slope, which translates to a more comfortable experience throughout the day. On the other hand, shorter distances result in a steeper slope, often leading to discomfort.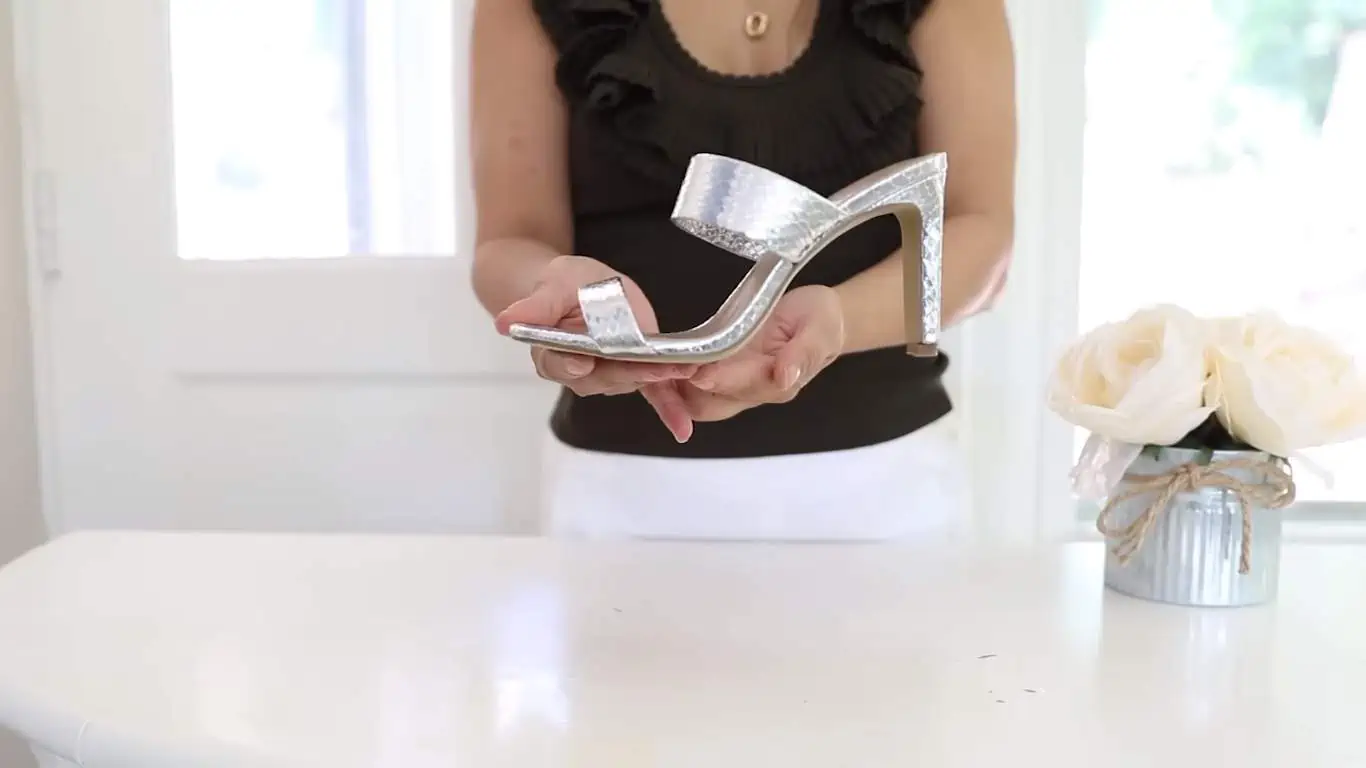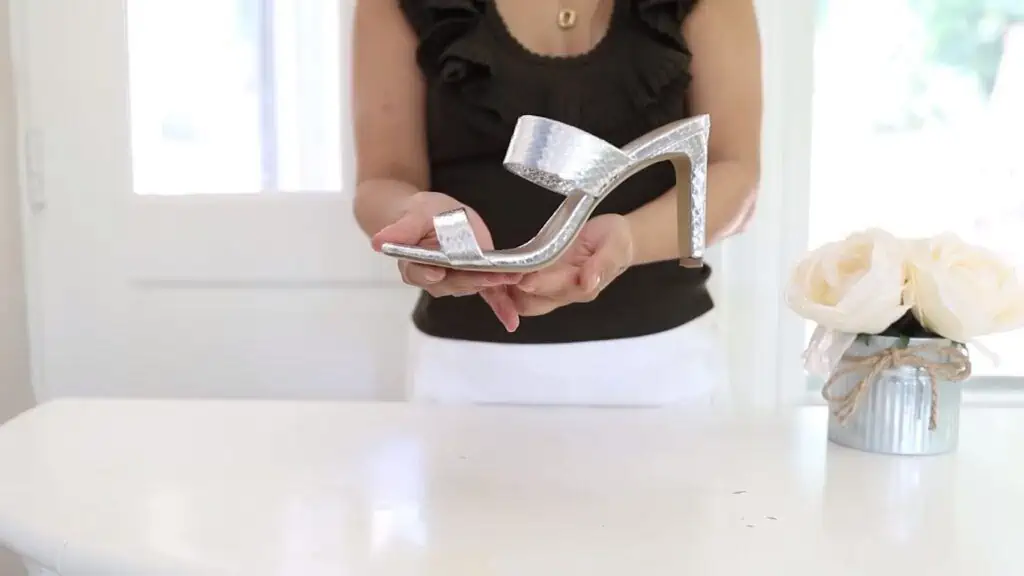 So, here's my personal style tip for you: always keep an eye out for shoes with a more gradual slope. Your feet will thank you, and you'll rock those heels effortlessly even for longer periods of time.
Use Silicone Insoles
Silicone insoles, let me tell you, are my secret weapon for conquering high heels from sunrise to well past sunset. These transparent marvels extend gracefully from the ball of your foot all the way to the back of your heels, serving up unparalleled support and blissful comfort.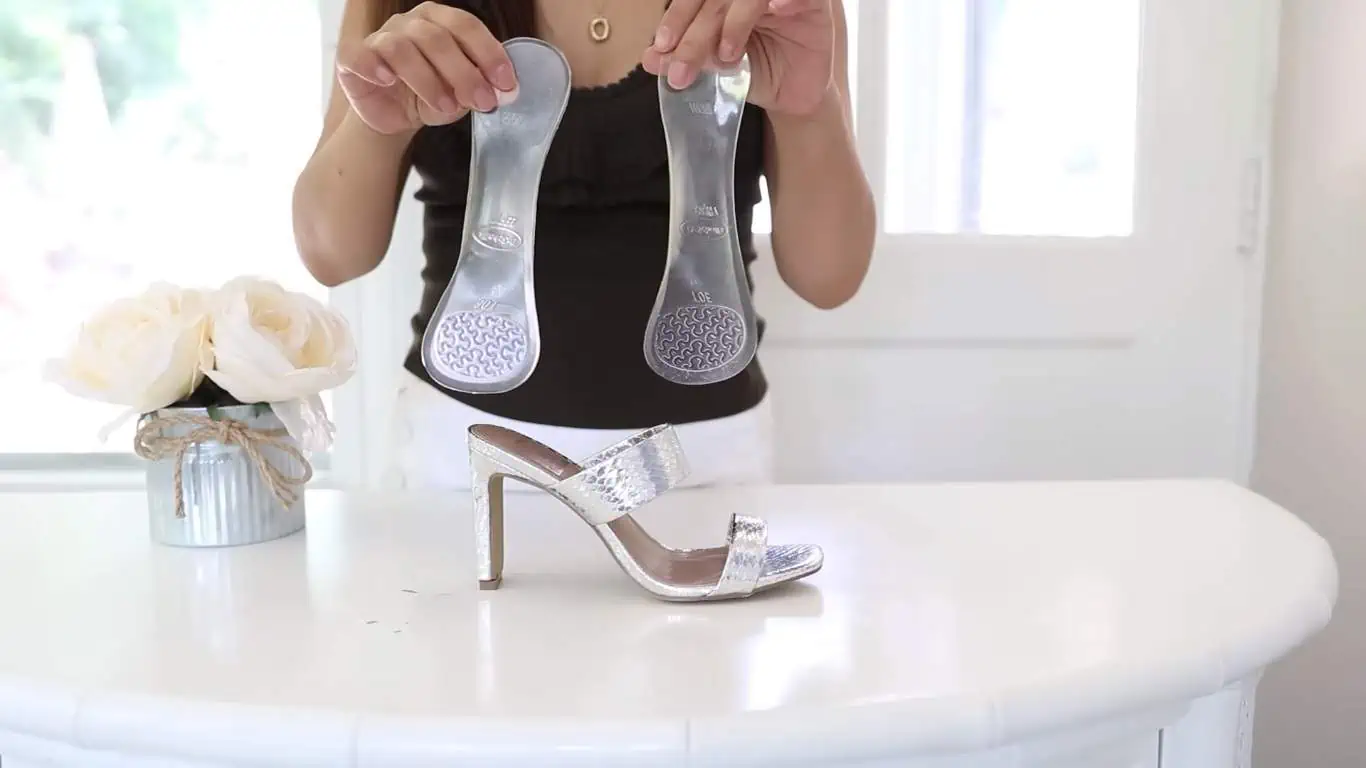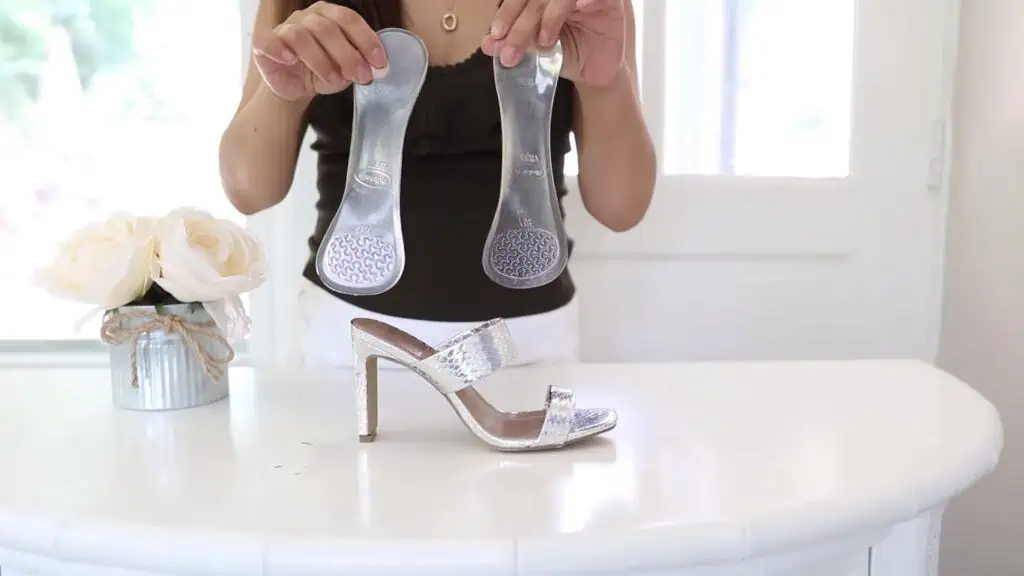 I personally enlisted their aid on my wedding day, allowing me to dance the night away in a pair of striking four-inch heels. Indeed, they're a non-negotiable addition for anyone looking to elevate their heel game while ensuring their feet stay happy throughout the day and into the night.
Furthermore, silicone insoles are designed to cushion the impact when your feet strike the ground, significantly reducing the pressure on the balls of your feet. Believe me, this shock absorption helps prevent discomfort and pain, especially during extended periods of walking or standing in heels.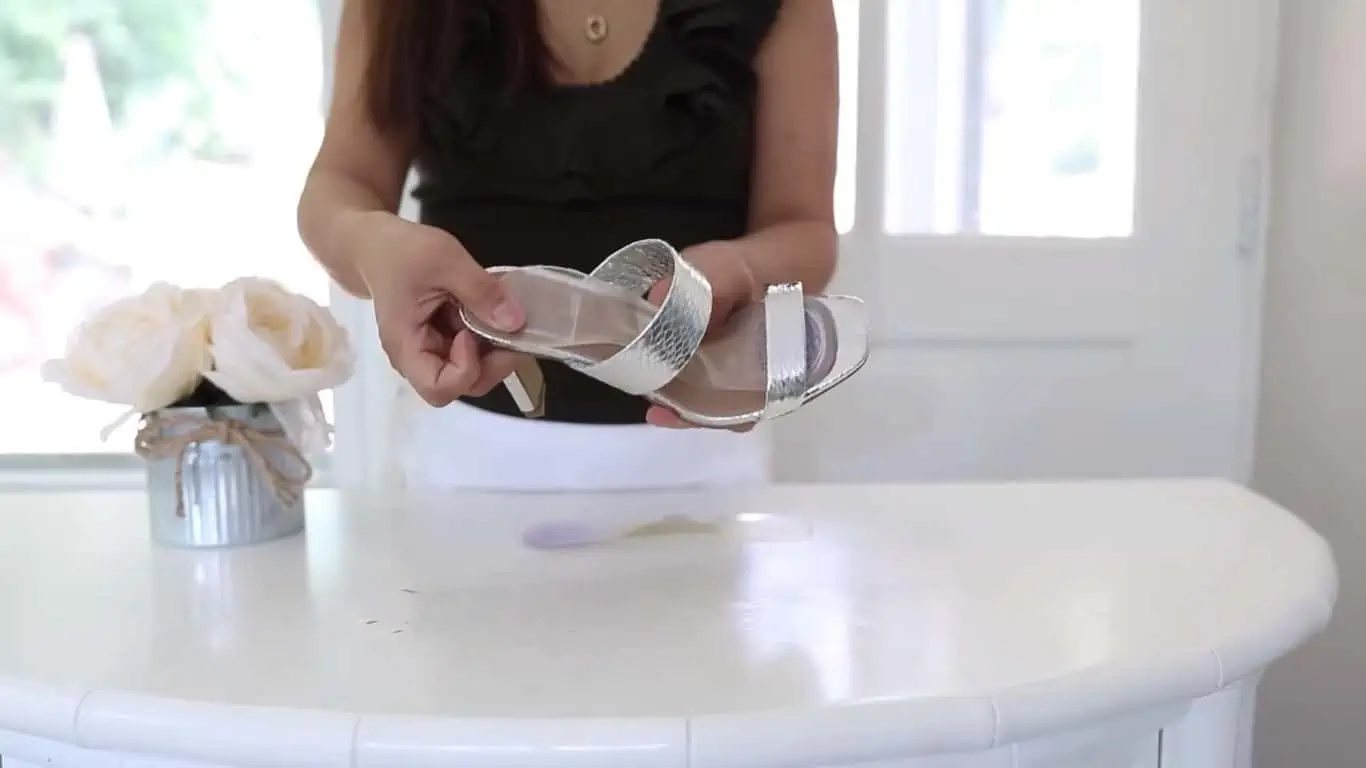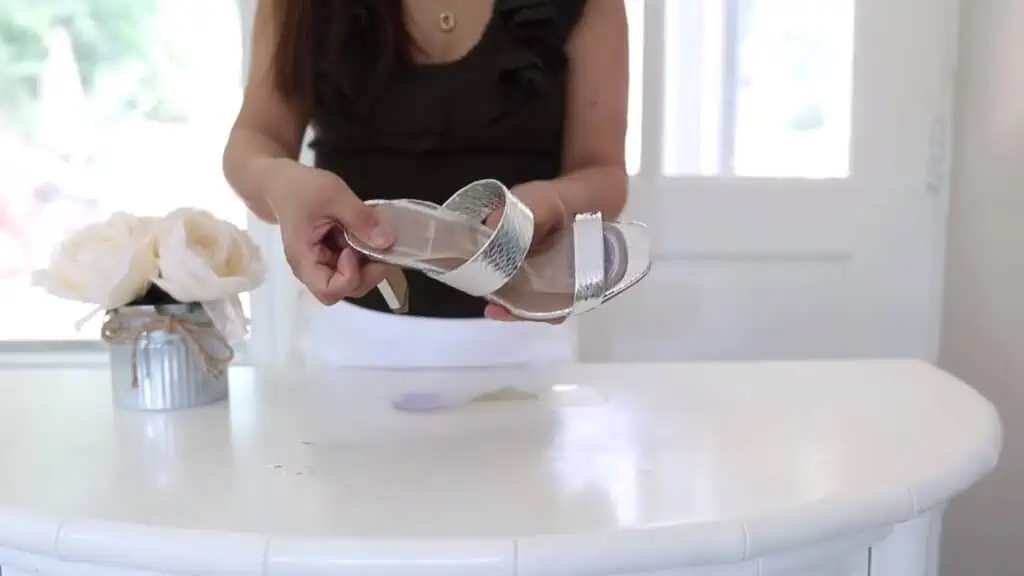 That's not all – these silicone wonders are often as smooth as silk. Thus, they create a friction-free zone between your feet and the shoe's insole.
The best part is these little wonders are discreet, seamlessly fitting into sandals, pumps, booties, and boots. Bid farewell to those agonizing foot aches and greet all-day comfort with open arms, courtesy of these fabulous silicone insoles.
Opt for Platform Heels
Platform heels can be your ultimate pick as they offer you the height and elegance you desire while keeping your comfort in check. These heels come with a little secret – a hidden platform beneath the front of the shoe.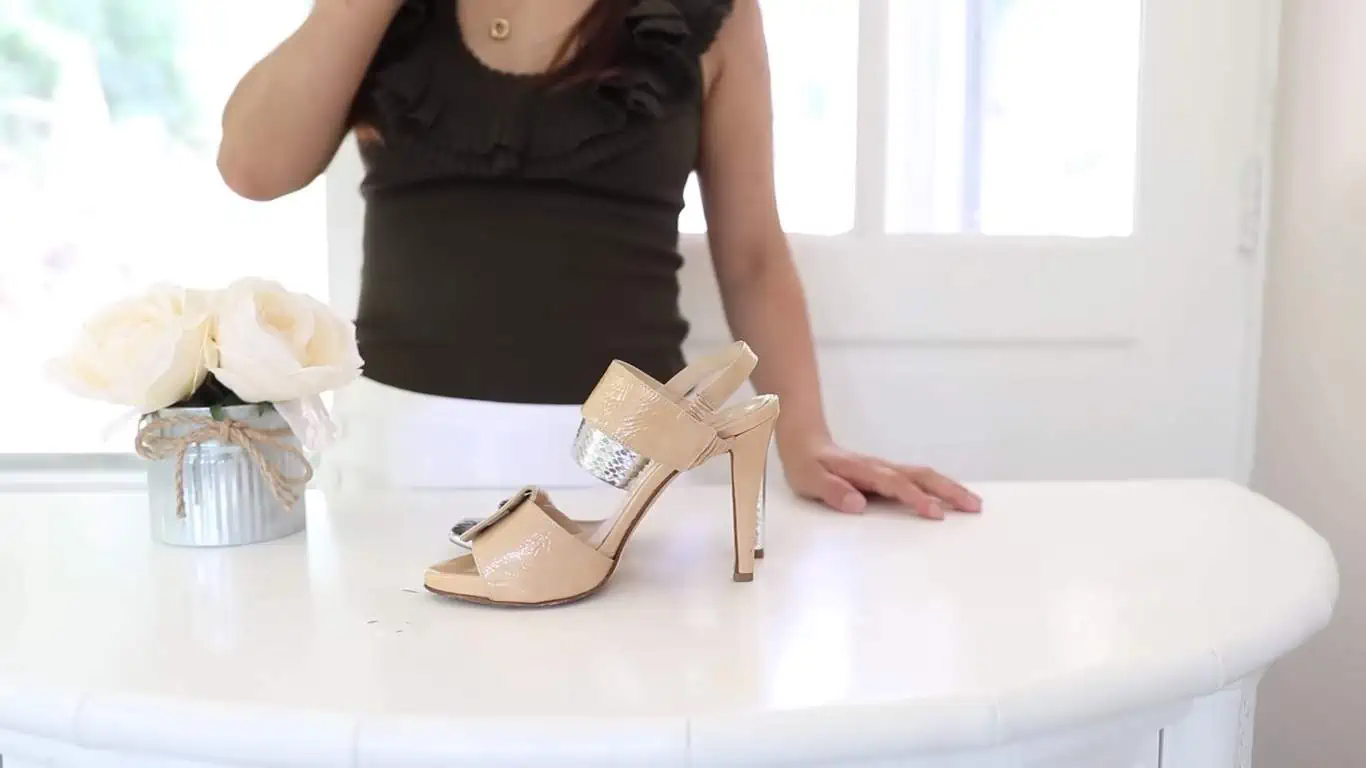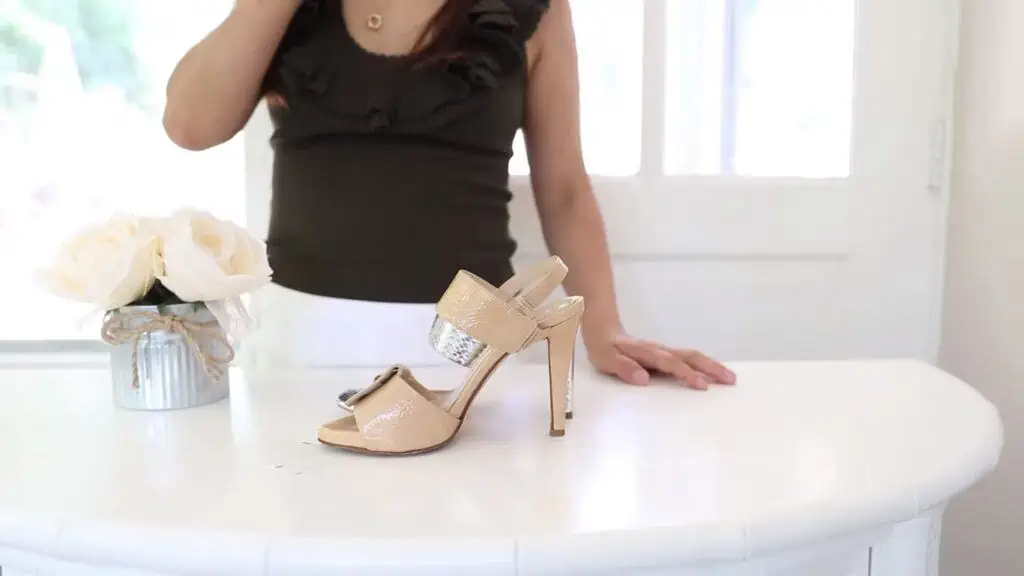 This ingenious design not only adds extra height but also helps distribute your body weight more evenly, which alleviates the pressure on the delicate sections of your feet. However, when selecting platform heels, it's crucial to strike a balance.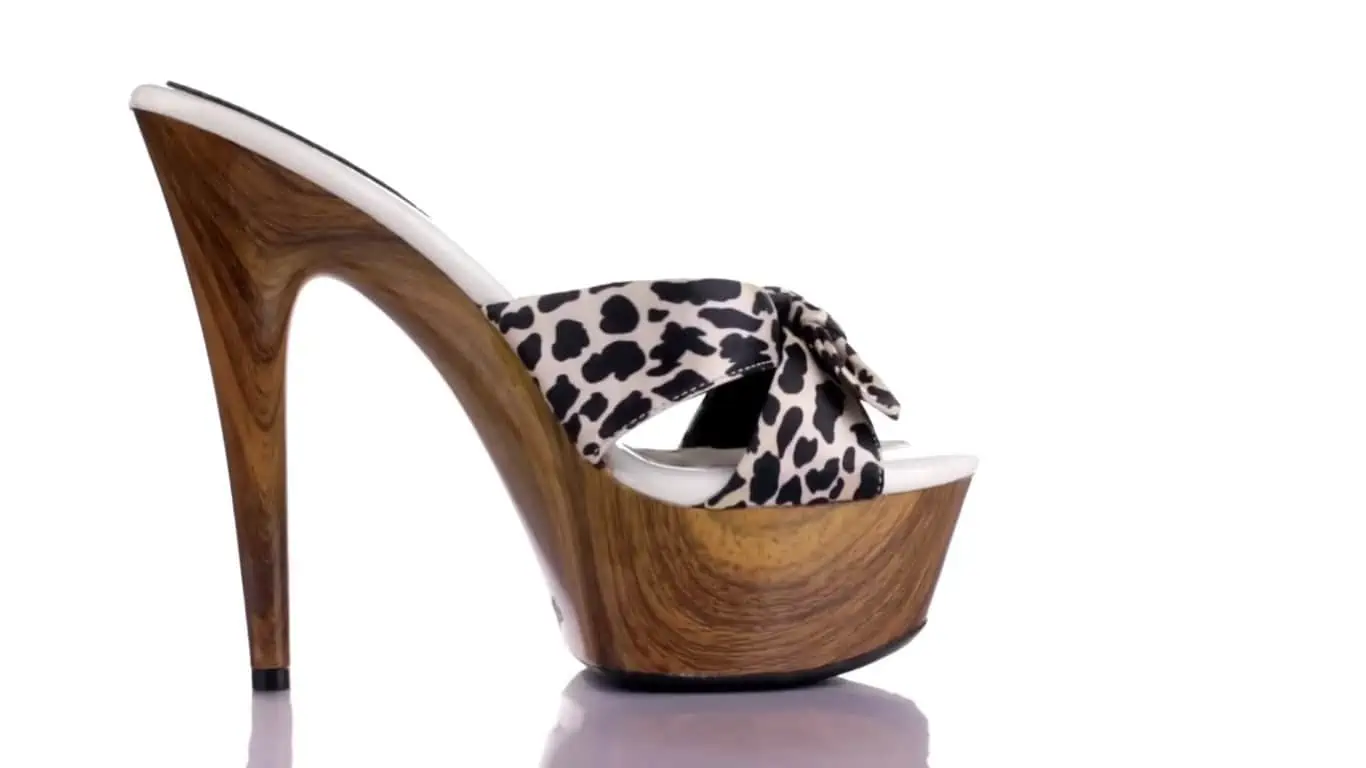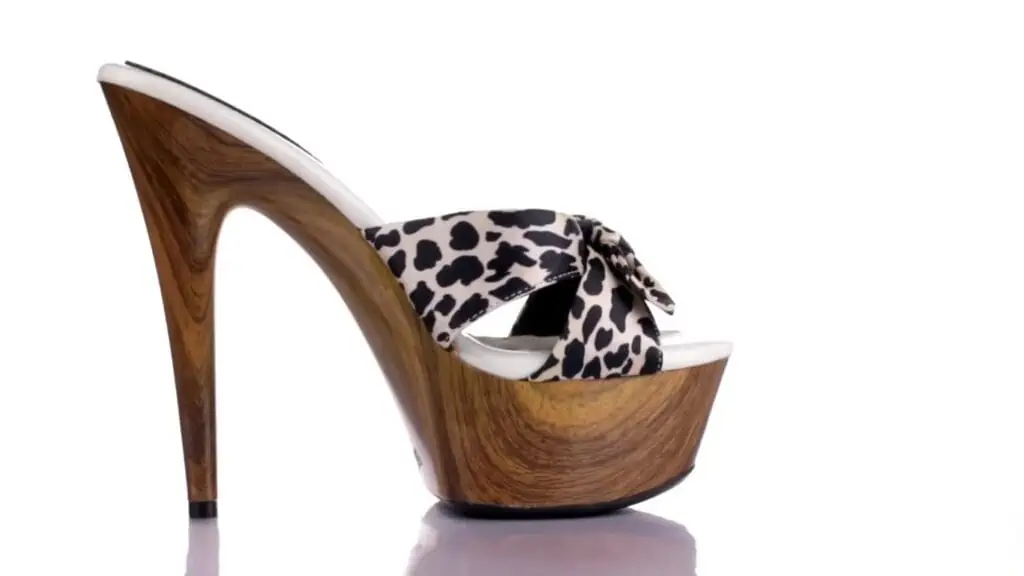 Take note: avoid overly thick platforms, especially if you're on the shorter side, like myself. Extremely thick platforms can make walking a challenge and add bulkiness to your feet, which may not be the most flattering look for those with shorter legs.
I recommend going for a platform of about half an inch as it strikes the perfect equilibrium, offering comfort and style in one elegant package.
Be Mindful of the Heel Position
High heels aren't made equally; even if two pairs share the same height, they can offer entirely distinct experiences for your feet. The key here is the heel's placement on the shoe.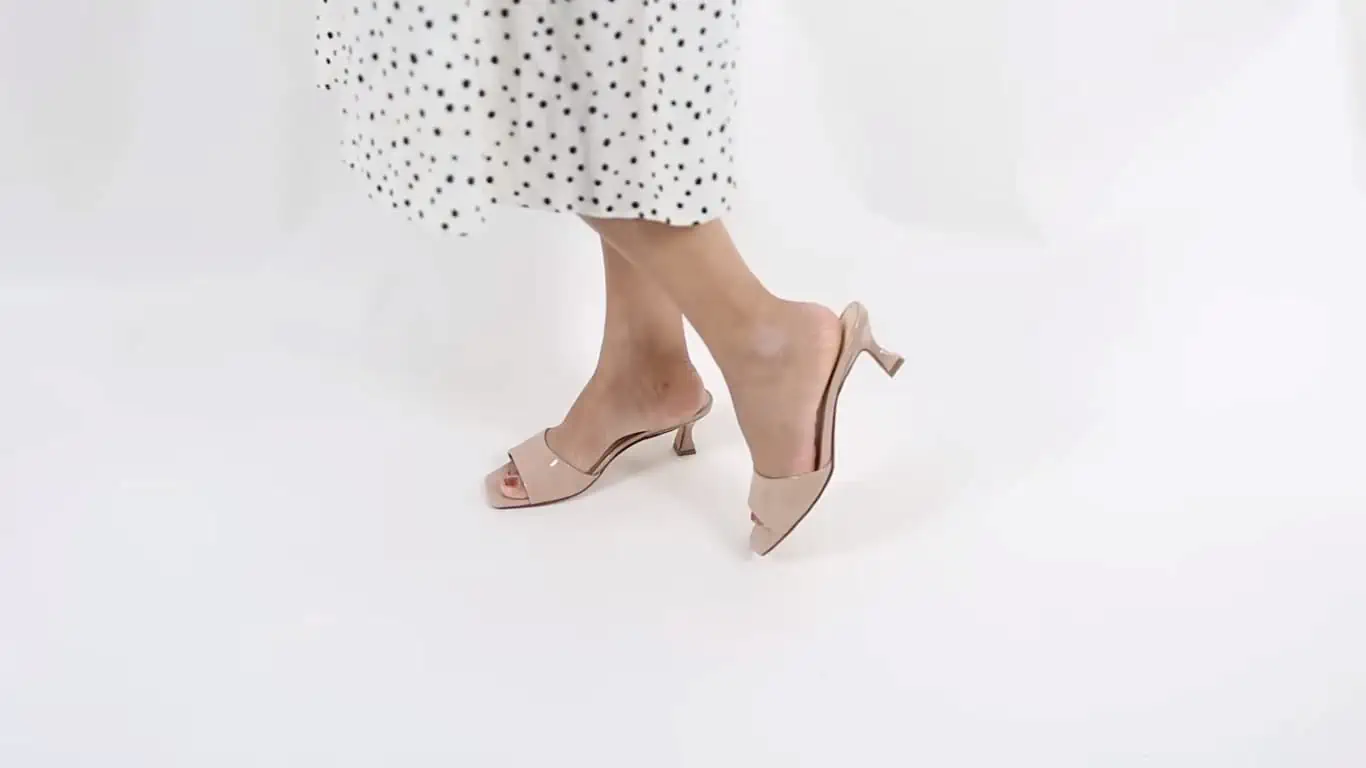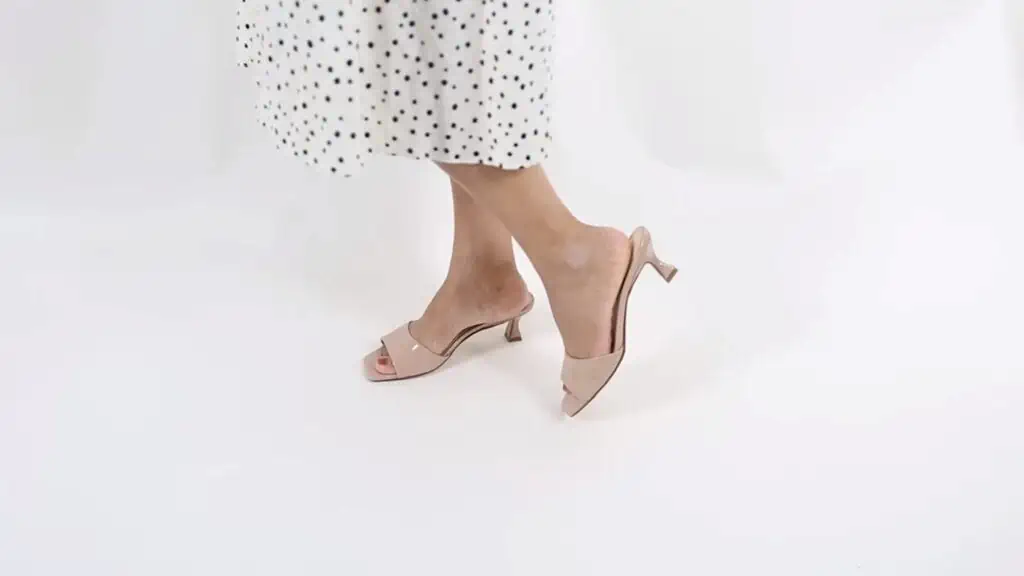 Heels positioned closer to the center of your foot are designed to distribute your body weight more evenly. This thoughtful design approach translates to a higher level of comfort, but in contrast, heels perched on the shoe's edge may result in a less comfortable experience.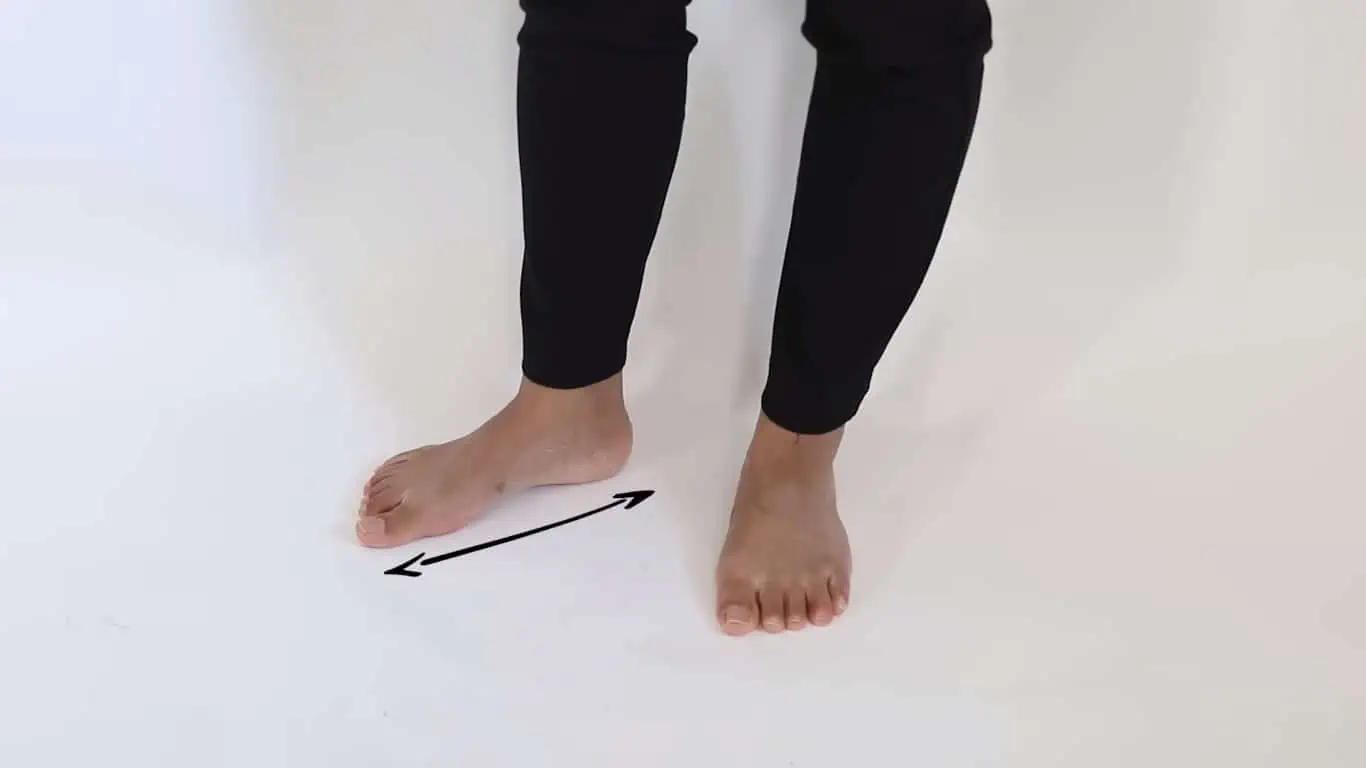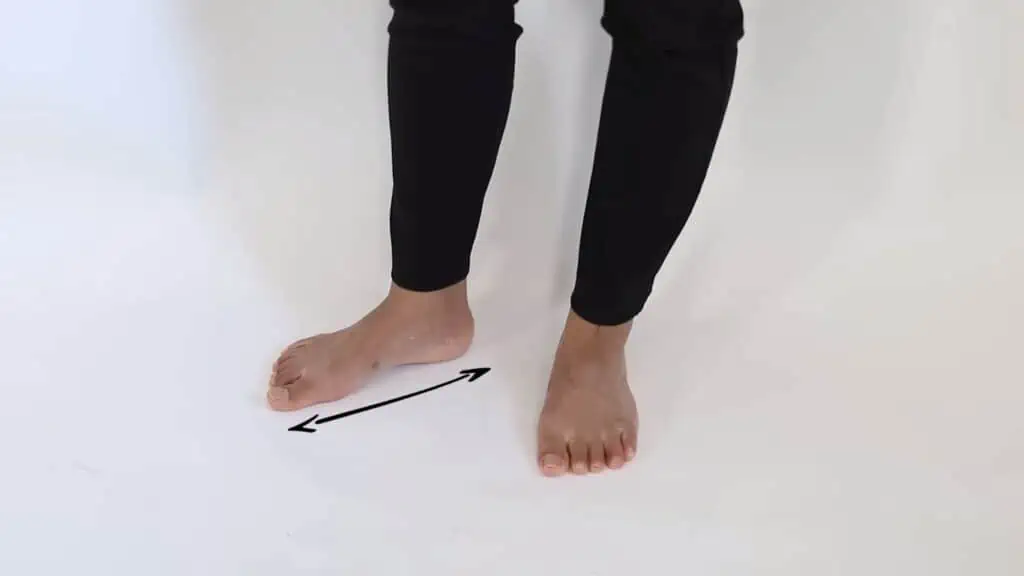 Hence, the next time you're out shopping for heels, remember to inspect the positioning of the heel. Opt for those that contour to the shape of your foot, and you'll be well on your way to a more pleasant, pain-free experience.
Align the Arch of your Foot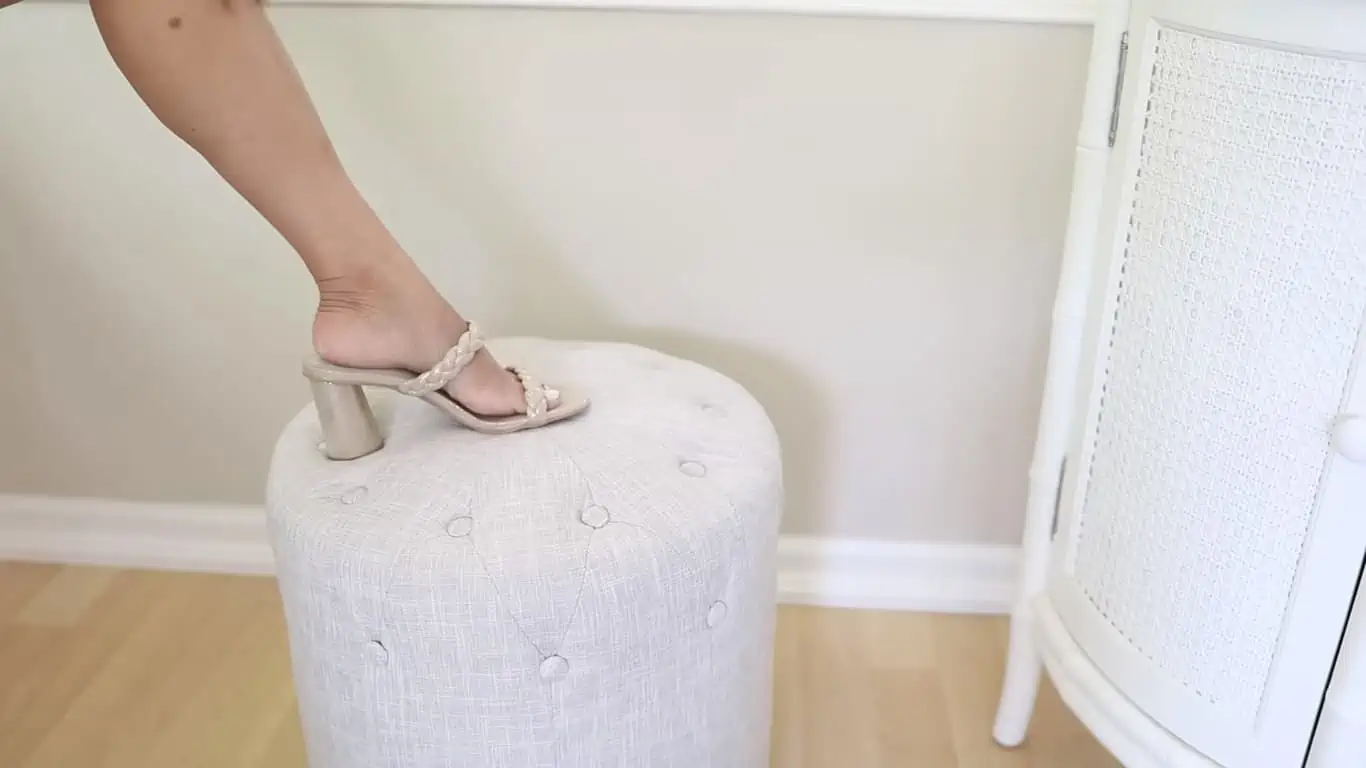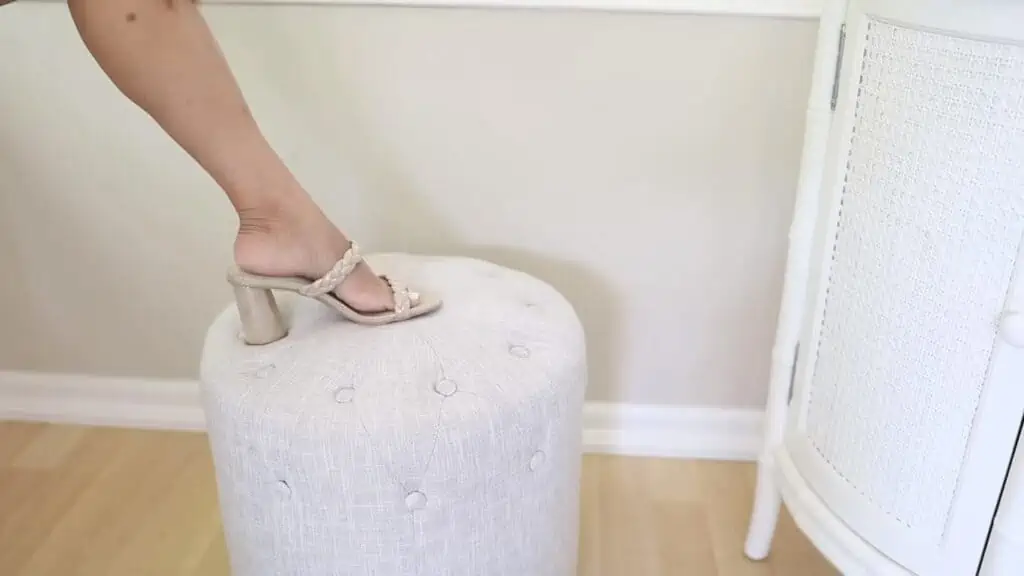 Here's a handy tip for your next heel shopping expedition: ensure the arch of the aligns seamlessly with the arch of your foot. When these arches harmonize, your body weight is evenly distributed, significantly lowering the chances of experiencing heel discomfort.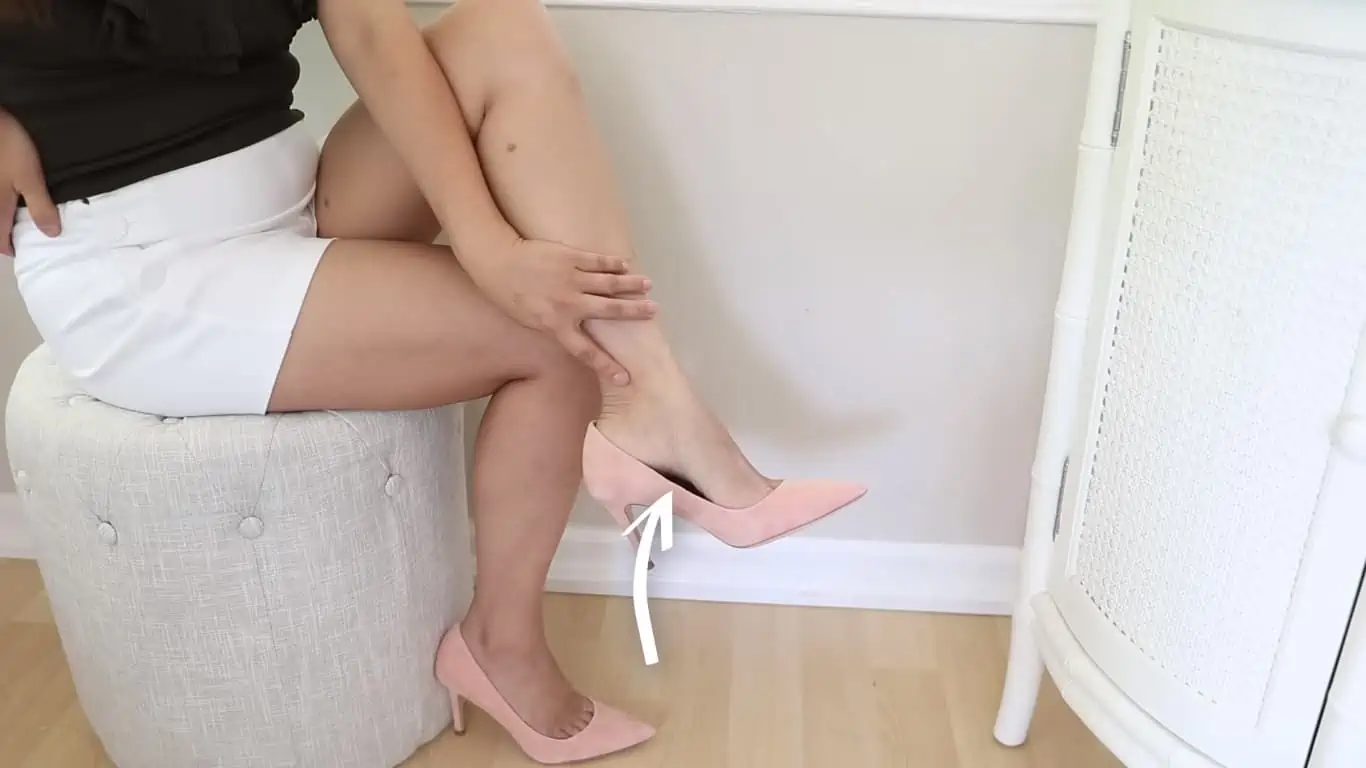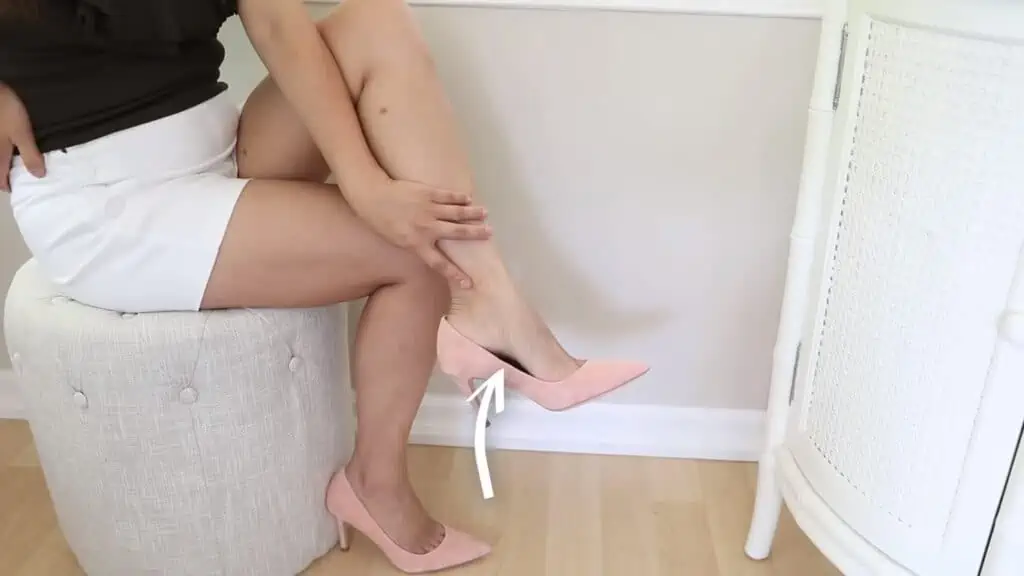 However, if there's a noticeable gap between the arch of your foot and the shoe's arch, it won't be as comfortable to wear. That's why it's always a great idea to seek out heels that provide this perfect alignment for the ultimate in comfort.
Look for Soft Bottoms
When it comes to finding those delightful heels that make your feet feel like they're walking on clouds, let me share a little trick from my own shoe-savvy experience. One of the first things I do when browsing for a new pair is to flip those beauties over and take a peek at the insole.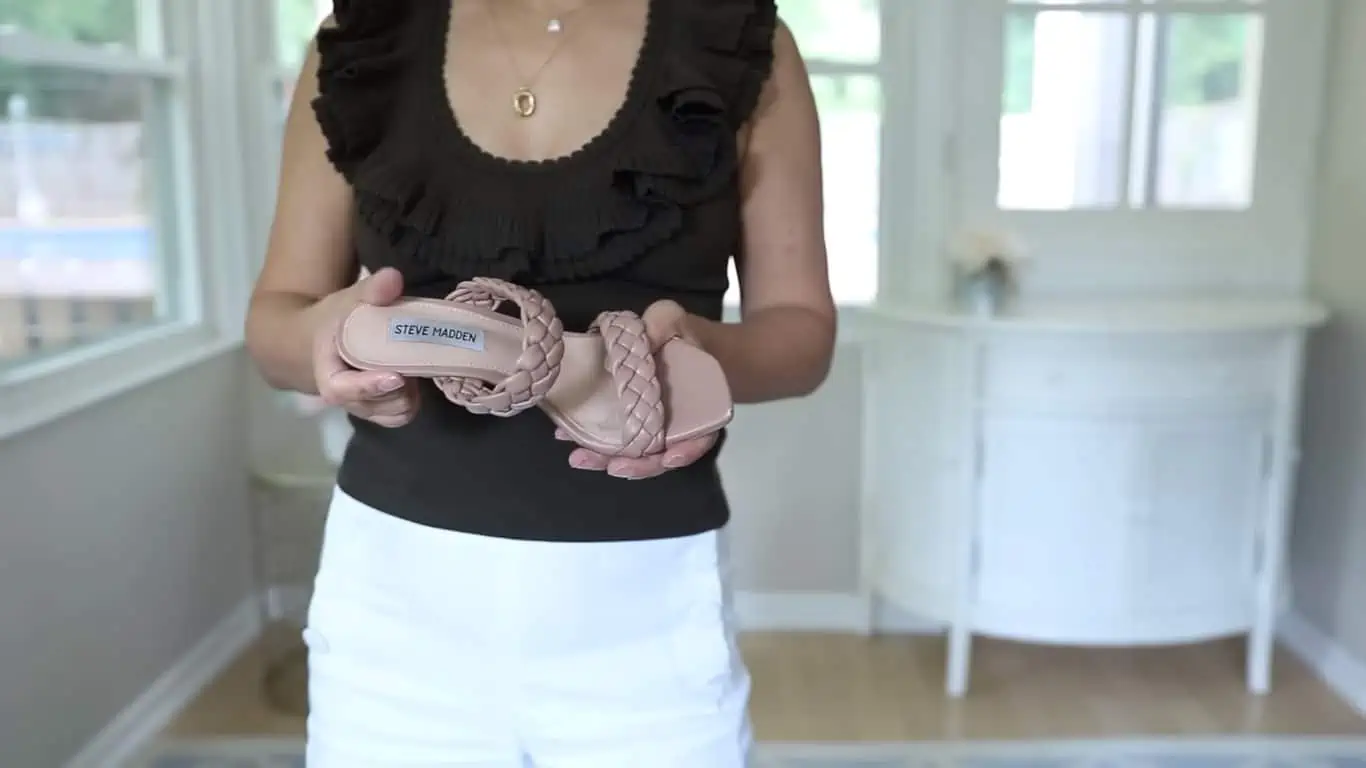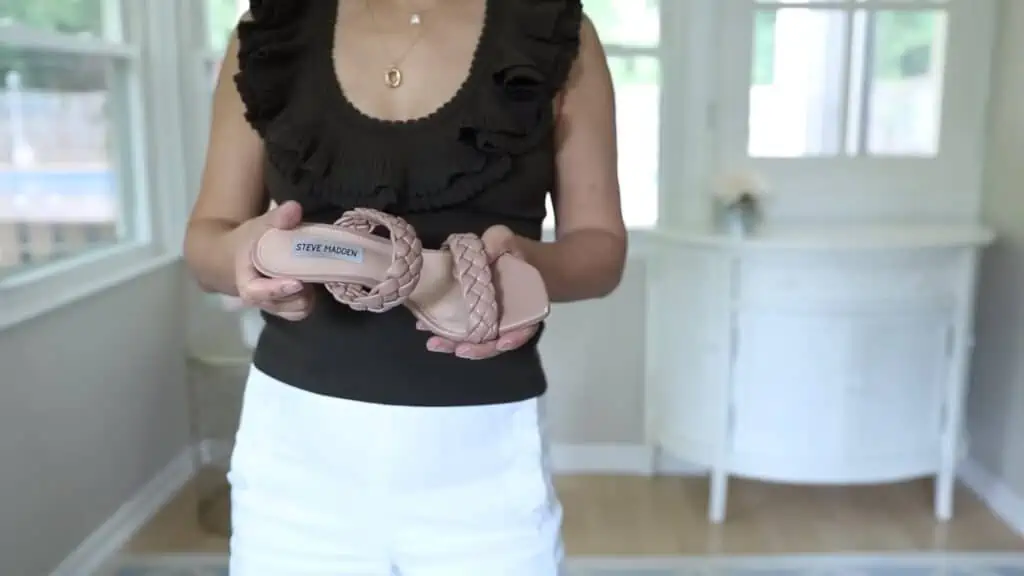 These plush insoles offer the right level of support, allowing you to navigate hard surfaces with ease and without inflicting pain on your feet. In contrast, less comfortable heels often sport hard, non-cushioned bottoms, leading to discomfort, particularly on unforgiving surfaces.
Thus, when you're on the hunt for heels, don't forget to give that insole a closer look. It can be a quick and reliable indicator of just how comfy your future heels are going to be.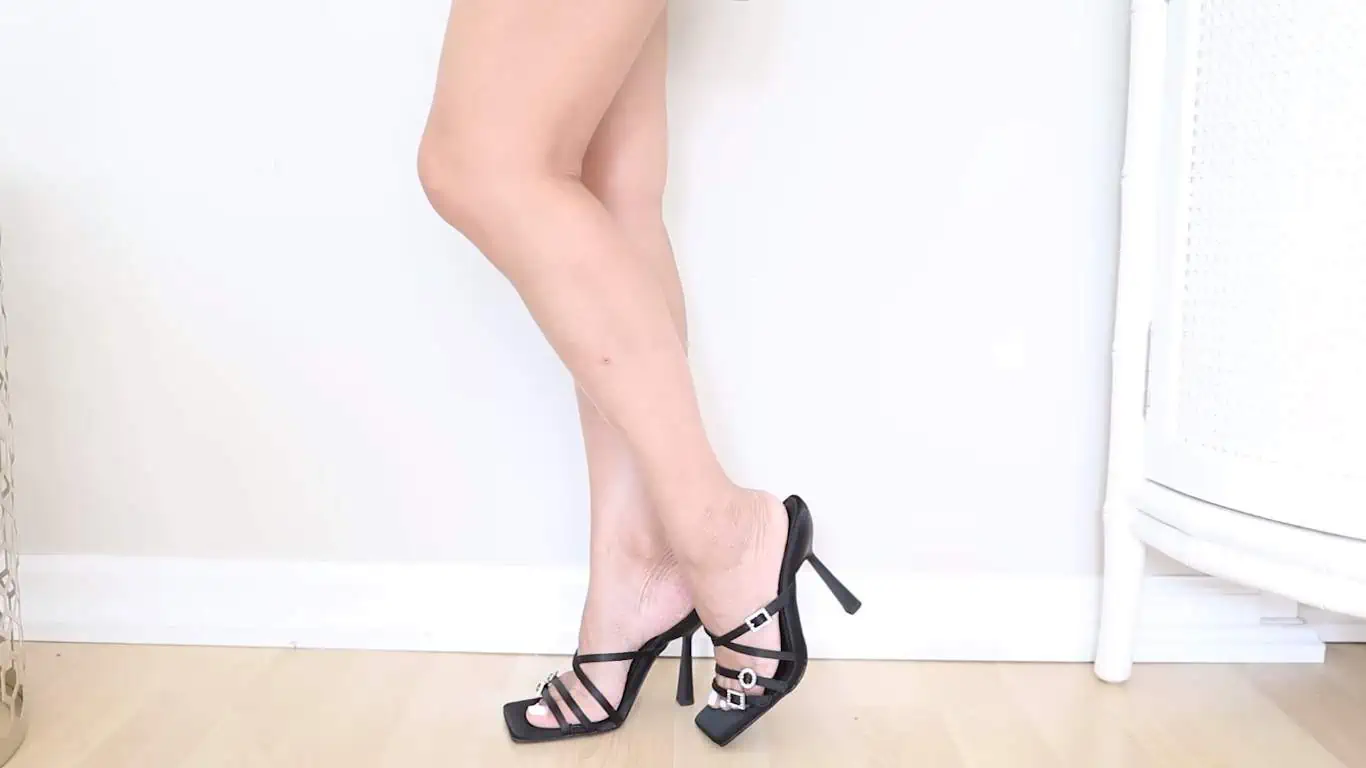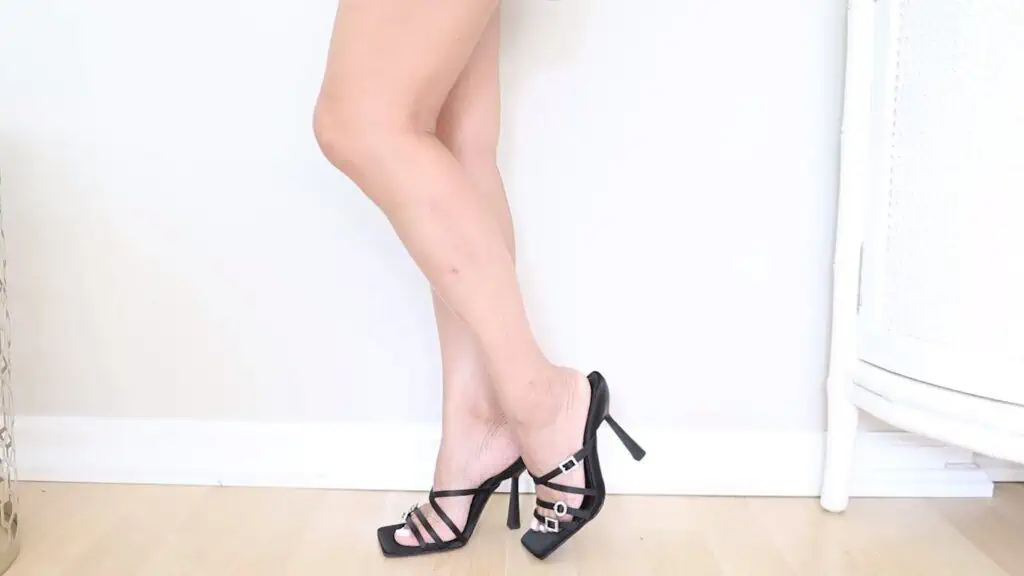 Always bear in mind that the most heavenly heels usually flaunt insoles that are as soft and cushioned as a dream. It's like a little slice of heaven for your feet!
Price vs Comfort
Do not ever automatically think that shelling out big bucks on designer heels guarantees comfort. I've splurged on some fancy shoes that look amazing but are a real pain to walk in for more than a few minutes.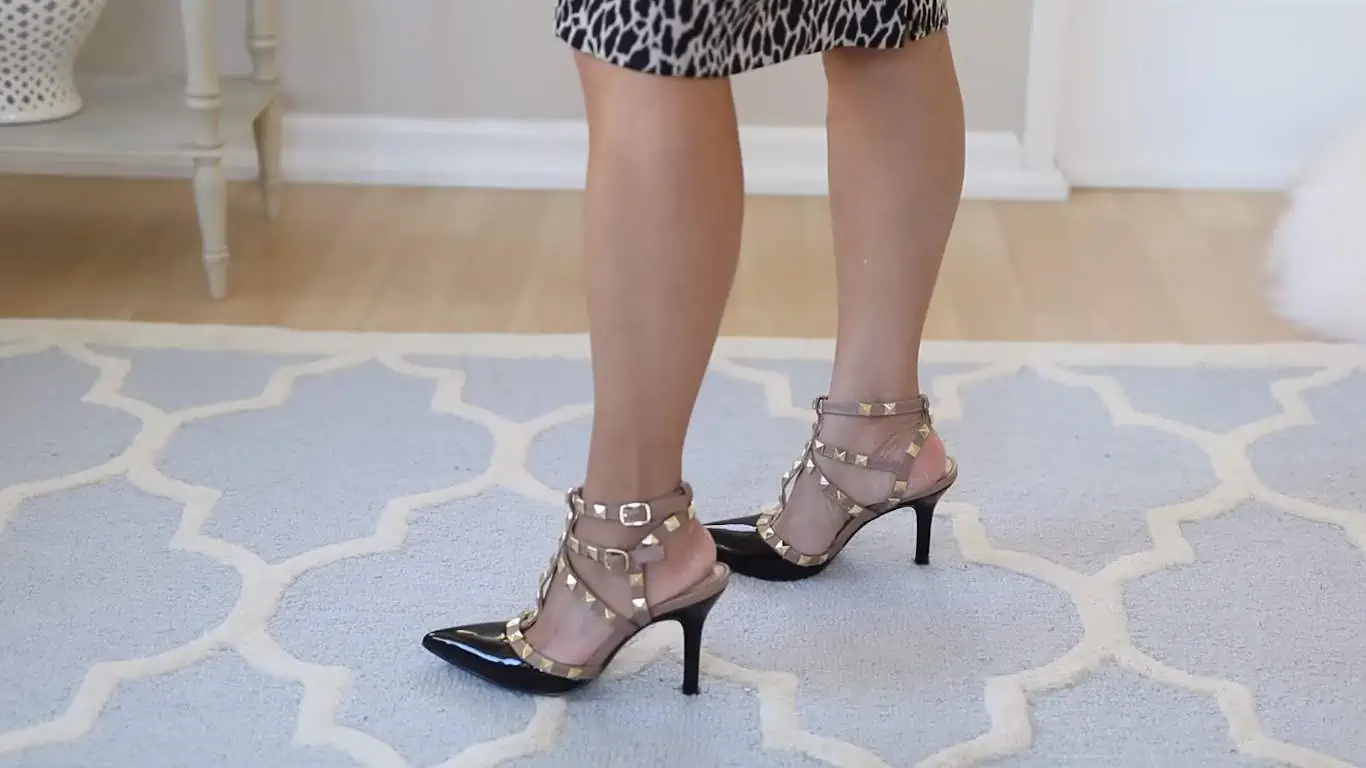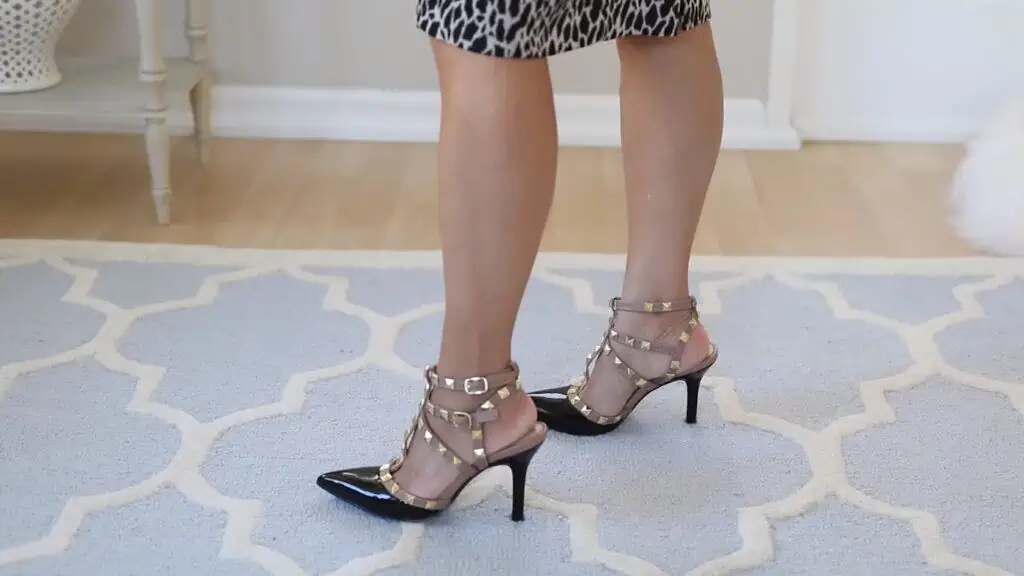 While searching so many heels, I've stumbled upon a few budget-friendly brands that manage to strike that perfect balance between comfort and style. Let me spill the beans: it's not all about the price tag; it's about uncovering those hidden gems that match your unique foot shape and style preferences.
Don't let the numbers on the price tag intimidate you; it's the features and design that truly matter. When you find those comfortable and stylish heels that suit your feet like they were custom-made, it's like hitting the fashion jackpot!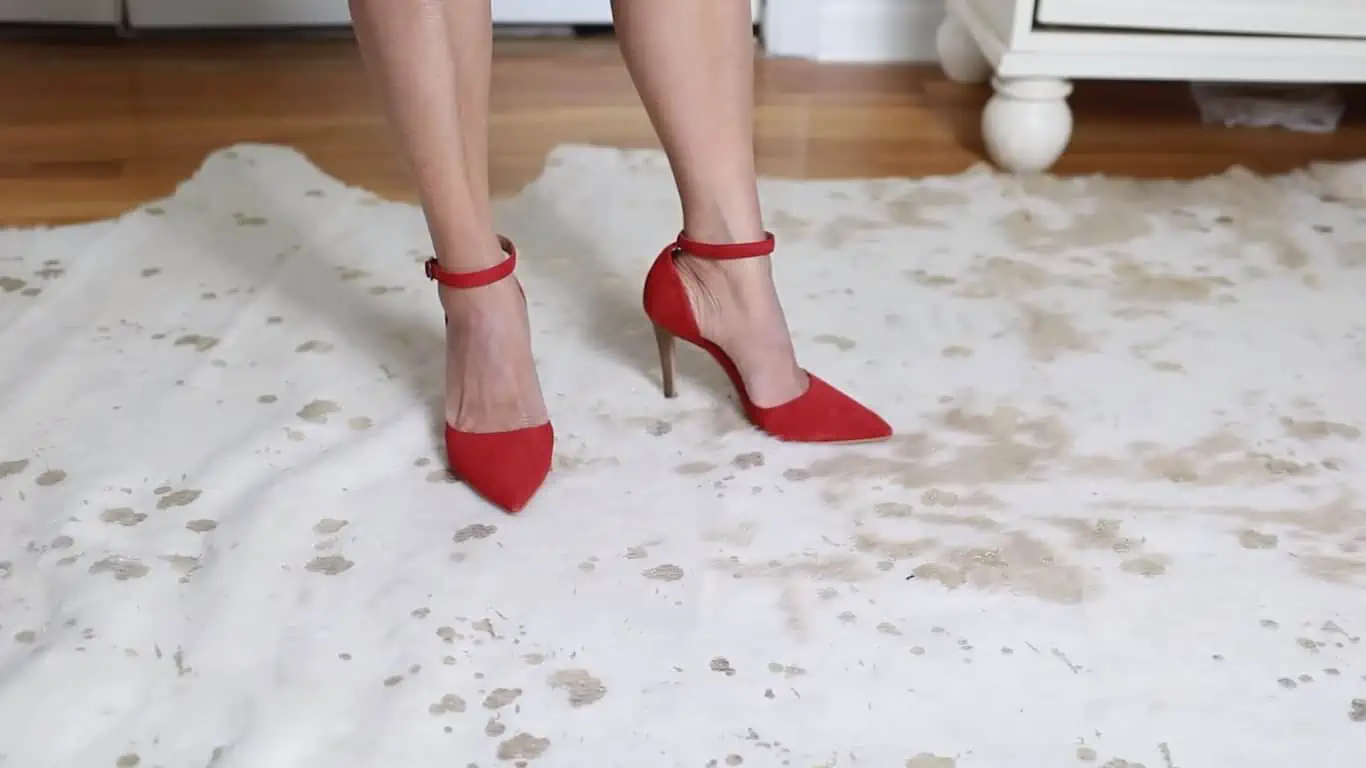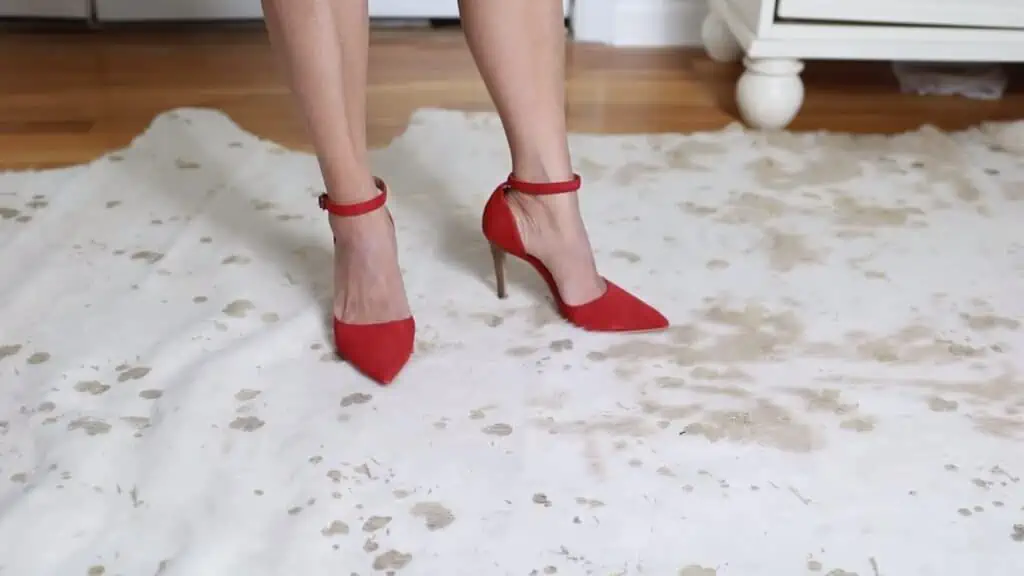 So, take it from me, there's no harm in exploring various brands and price ranges to uncover those heels that not only make you look fabulous but also let you confidently flaunt your ensemble without the aches and pains.
The Key Takeaway
When wearing high heels, keep in mind that comfort and style can always coexist. By paying attention to the slope, finding your ideal heel height, using silicone insoles, choosing platform heels wisely, being mindful of heel position, aligning the arch of your foot, seeking soft insoles, and not equating price to comfort, you can ensure your feet stay happy and healthy.
The bottom line is, it's all about knowing your feet and finding what works best for you. So, step into the land of comfy heels, and walk with confidence.