If you are looking for tips on best clothes for women over 50, I'm assuming you are in that age group yourself. As we age we need and want different things from our clothes. We can't wear the things we wore in our 20's once we're over 50.
I have seen many women struggle with their wardrobe as they transition into a different age group, especially 50+. That's exactly why I have put together a list of easy tips to help you better understand how to choose clothes for women over 50 that will keep you looking stylish throughout this next phase of your life.
When we are over 50, most of us start to have concerns of a bulging midsection, or become self-conscious of flabby arms. That is all totally normal, because our body changes as we go through life. That is exactly why you need to know how to direct attention to your assets and make your areas of concern less noticeable.
SIHOUETTE
Fashion trends are great but when you're over 50, it can be tricky to wear head-to-toe trend without it aging you. Yes, it can age you! The truth about trends is they're often catered to the teen-twenties women which is why it gets harder and harder to pull off trendy looks as we get older. This isn't a bad thing, though! I don't want you to feel discouraged because truthfully wearing trends all the time, regardless of your age, isn't the most functional way to grow your wardrobe.
That being said, instead of focusing on what's trendy at the moment shift your style mentality to adapting pieces that are modern and current. Classic pieces are the best clothes for women over 50 because you will get a lot of that versatility and functionality out of your wardrobe, PLUS you will look perfectly stylish for your age.
I suggest taking a look at your staple pieces in your wardrobe. If you don't have a great staple piece selection right now, this is a great place to focus on in your closet. Skip out on a lot of trend shopping and invest into great staple pieces.
Not sure what types of items are considered staple pieces? Think of the pieces you wear the most and can be mixed and matched many ways. Examples are trench coat, boot cut jeans, well fitted blazer, white shirt, etc.
Before we move on, this doesn't mean that just because you are now over 50 you can never wear trend items. You can certainly wear trendy clothes over 50, just make it less of a focus for your style. Only adapt the trends that really fit in with your personal style persona, flatter your shape, and you genuinely enjoy. Those will be items that are more classic for you because you will be purchasing them based on YOUR style rather than because they are trendy.
COLORS & PRINTS
I've noticed that many women over 50 are often afraid to wear color as much. While there are likely a lot of reasons women over 50 wear black more often, wearing color is a great choice for you!
I was walking near Madison Park of New York City the other day, I was stunned by the style of a lady walking in front of me. She was petite, medium built with gray hair. She was wearing a pink blouse with white pants. I was instantly wowed by that colorful combination and how it complimented her light skin tone and lighter hair.
So, my point is pink, green, gold, or any color, is not just a thing for anyone in their 20s! There is no color that is off limits when you are over 50. In fact, if you are used to a neutral wardrobe in your 30s or 40s, now is a great time for you to venture out and try bolder choices. For instance, don't you love how the jewel tone dress looks on Julianne Moore (58)!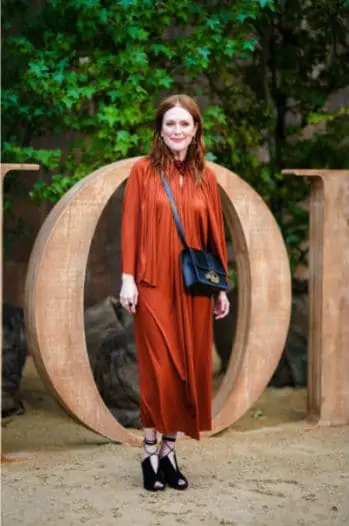 Don't be afraid of wearing more color. Head to toe black can be a bit too harsh when you're a woman over 50, sprinkling in pops of color helps to add a youthful touch in a way that's appropriate.
Wearing color is also a great way to add interest and personality to your style. The key here is to select colors that flatter your hair and skin color. Keep in mind that as we age our skin tone does change, more often than not brighter tones are the flattering choice.
Dress to Balance Your Shape after 50
I'm sure I don't have to tell you that as we age our bodies change. It happens to all of us! Choosing best styless for women over 50 should be primarily based around what pieces are going to create balance to your body shape. In order to do this you are going to need to understand your body shape. Take our simple body type quiz, if you don't yet know what body type you are. I also have a Youtube video on how to determine your body type.
As tempting as it can be to wear loose fitting clothes that have no shape, resist the urge and opt for pieces that flatter your body shape. If you are a petite woman this is even MORE important for you. Although it's important for every woman over 50, petite women need to ensure that the lengths of clothing is flattering to the body in addition to the overall structure of a garment.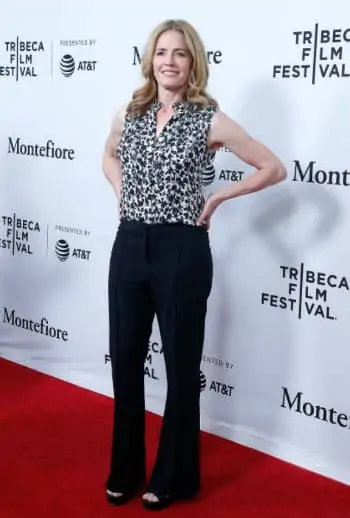 For example, when you're selecting a pair of classic black trousers as a petite woman over 50 you will want to choose a fit that flatters your natural body shape and rests in a place that isn't going to shorten your petite frame. Your tailor should be your best friend!
UNDERGARMENTS
As a woman over 50, you've likely spent a great deal of your life wearing certain style undergarments. The thing many women tend to forget is that our clothes need a solid foundation in order to fit/lay correctly on our bodies. Now is the perfect time to focus a bit more on your undergarment wardrobe.
If you haven't gotten fitted for bras recently, this is the first thing you should do. As I mentioned before, our bodies change and with that can come a shift in the size/needs from our undergarments so go get professionally fitted. I suggest getting fitted every 12 months to ensure the best fit for you as your body changes.
Of course, there are a lot of other undergarment types available and when you're a woman over 50 clothes can fit/feel much better when you're wearing the right undergarments. Naturally, this is something that applies to all women but I've seen many women 50+ struggle with feeling comfortable in their clothing often times because they're not utilizing the right undergarments.
That being said, don't hesitate to give shape wear a try. There are so many types of shape wear available nowadays you can find something that will feel comfortable and help smooth things out a bit under your clothing. It's a small thing that can bring you a lot of confidence in dressing over 50!
Keep it Simple
Fashion is fun and it should be an area of your life you have fun with. When it comes to styling clothes for women over 50, most often the simpler options are better. While a lot of added details and layers can add interest to outfits it can also be overwhelming and not so flattering at this point in your life. Not to mention added layers means you will feel much warmer – not ideal for a woman over 50.
Instead of fussing with a lot of layering and tons of added accessories to every outfit, keep things simple and more streamlined. This can help with creating a modern style for yourself that's age appropriate but still stylish.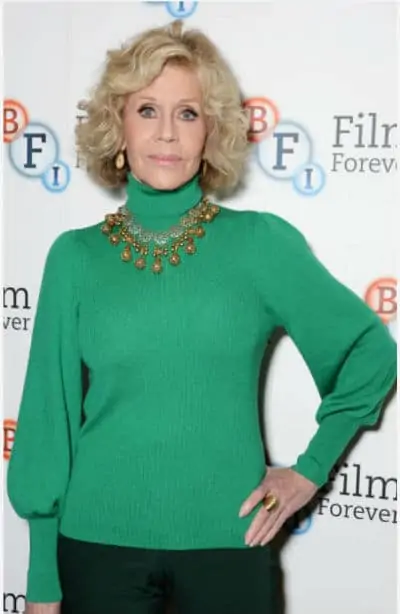 Embrace Your Age
The biggest mistake I see women making when styling clothes over 50 is fighting their age. Our age is our age, fighting it doesn't help anyone! The truth is when we fight our real age and make it a point to style clothes trying to look younger than we are, it actually does the opposite and causes us to look older than we are. It's much more flattering to embrace your age and work with your body, hair, life, etc. as it evolves.
As I mentioned above, keep your hair and skin color in mind as you're choosing colors to wear. Understand your body shape as it changes. Be aware of what is changing and work with it!