One of the benefits of commuting to Manhattan every day is that I have a dedicated time window to observe what's trendy in the Big Apple through the commuters' style. And, of course, my focus has always been what petite women are wearing or carrying.
I couldn't help but noticed that Louis Vitton's Never Full has been a very popular bag in the New York metropolitan areas, as you constantly see girls carrying them in the subway or walking down the 5th Avenue, some of who are petite. While it is chic and functional, it sometimes makes the petite woman carrying it look like she is carrying a suitcase, especially if the bag is full!
That is why we have put together this guide to help you find the best handbags for petite women so that it will be easier next time when you are thinking of what bag you should carry to match your outfit . (Read related article How to Style your Accessories if you are Petite).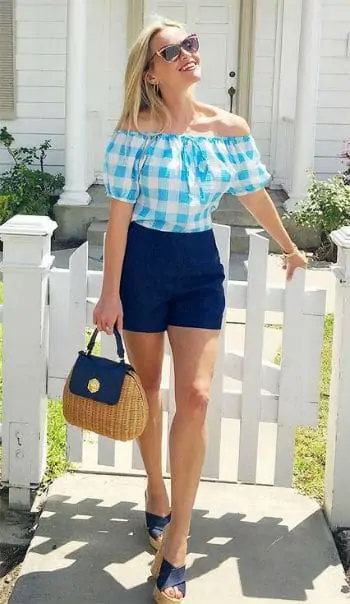 Scale is key
When it comes to picking the best handbags for petite women, size plays a big role in whether or not they are suitable for a shorter person. They key idea here is that a petite woman should carry bags proportional to their sizes, i.e. small to medium size bags.
Whether you are a corporate executive or art director, there is many benefits of carrying a large bag that can hold everything. We all need the space in our bag to hold our daily planner, smart phone, wallet, keys, lipsticks and compact, to name a few.
While large bags are very useful for practical purpose, they are not the best fashion choice for a petite woman. Big bags can dwarf the person that carries them. If a petite woman is carrying a gigantic tote bag, it may look as though she is struggling.
For a petite woman, it is important to choose bags in scale to your body size. That does not necessarily mean every one can only carry a tiny purse or clutch to work, as that is not feasible for our busy professional life. A medium size handbag is universally suitable for short girls of any body shape.
Also, we are not saying smaller is always better for a petite woman, since short girls are not all tiny and skinny. If you are a curvy petite woman, carrying a tiny clutch may actually make you even bigger and out of proportion. So, the key is the size of the bag should be in balance with the overall body size of a petite woman.
Carry it the right way
Even if you have the best handbags for petite women, did you know how you carry your bag makes a big difference? This is important because a handbag adds bulk to the area of the body that is closest to the handbag, thus drawing people's attention to that area.
For a petite women, it is advisable to always draw people's attention to your face and not lower. Therefore, carrying your handbag as high as possible is a smart way to achieve that. Carrying a medium size tote on your shoulder is a wise choice for a petite woman. Another great choice is chain bags, which are very flattering to petite girls and a medium size can still hold a lot of stuff.
The important thing is to choose the right length for the chain, so that it should not hit below your hip. Otherwise it will drag people's attention down, and make you look shorter than you are. The same principal applies to any other shoulder bag you carry. Lastly, small to medium size backpacks are also a good choice. They free up your hands and are very easy to carry, and the benefit to a petite woman is they will not draw people's attention to your height.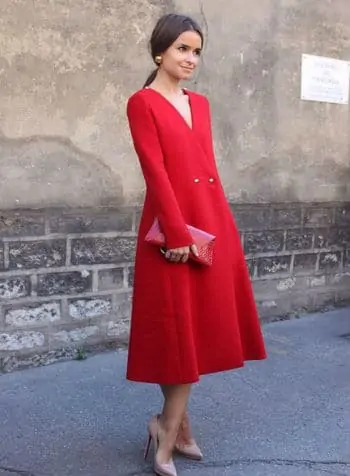 Choose the shape of the handbag
We have so many choices nowadays when it comes to handbags, and they come in different shapes. For a petite woman, choosing the right shape is key. Now let's go over the most common types and shapes of bags.
Clutch
Small, hand-held bag that is most often the style for evening or date-night. Holds the bare minimum. Generally speaking small clutches are suitable for a petite woman who is on the skinny side. As mentioned earlier, a curvy petite woman will look out of proportion with a tiny clutch.
Crossbody
Long-handled, small- to medium-size bag that can be worn long on one shoulder or across the body for hands-free convenience. While most crossbody bags are on the small side, some designs are big enough to overwhelm a petite woman. Because crossbody creates a horizontal line across us, we should be very careful about the size and it is advisable a petite woman should opt for smaller size crossbody.
To meet the criteria for best handbags for petite women, the strip should be adjustable to make sure it will not fall too low and make you look shorter!
Hobo
Slouchy, sometimes rounded, medium-or large-size shoulder bag with shortish handles that fits under the arm. Depending on the size, a hobo could work on a petite woman if it is not too big.
Satchel
Large, short-handled and structured bag that gives a more tailored, formal look. While a structured handbag is flattering to short girls, a petite woman should be careful about the size. Carrying a big satchel could make you look like carrying a suitcase if it is out of balance with your size.
Tote bag
This is a large bag, originally it was always made of cloth, with two handles. There are no interior or exterior pockets. It is made to "tote" (carry) things around, especially while shopping or travelling.