If you are petite like me, one of the best places to look for denim is Gap. I've been getting new jeans from Gap pretty much every new season, and for the summer, the lighter weight denim from Gap has some wonderful choices for petite women like us.
This post is brought to you in partnership with Gap, but opinions are my own.
From Gap's July denim collection, I received 3 pieces, and, to my pleasant surprise, everything worked out wonderfully! Since local stores mostly do not have petite sizes, I am used to ordering everything online, and I remember how I used to be so frustrated when ordering jeans online without first trying them. That is not the case this time, as everything fits great!
This is the high rise vintage slim jeans with secret smoothing pockets. I am wearing 26 petite (my normal size) and this fits true to size. The length hits just above my ankle, perfect for the cropped summer look. I also love the vintage look of this jeans!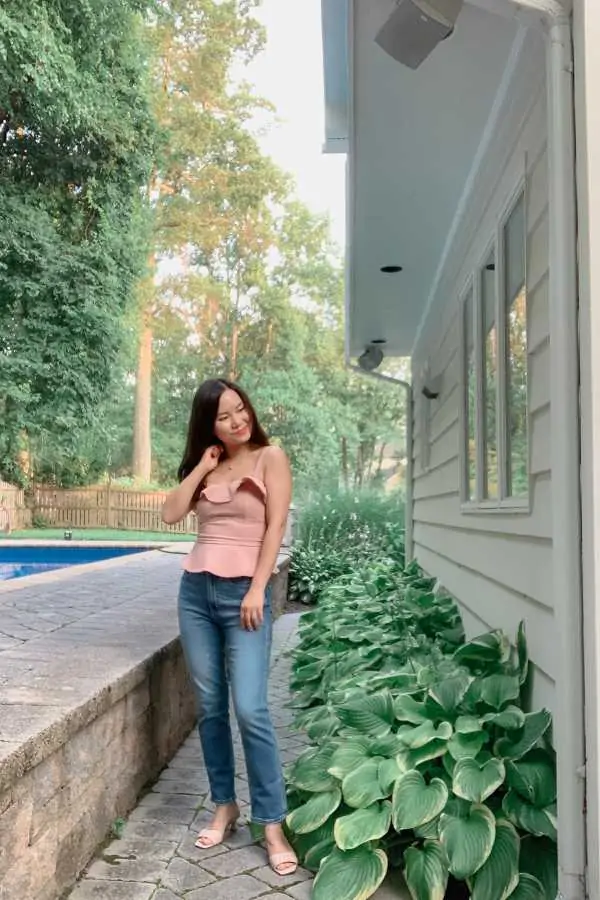 What I love about this jeans is the slim fit straight leg shape. Straight leg is universally flattering, no matter what body shape you have.
Better yet? The jeans fit so nicely in the back! It has the lifting effect and make your butt look rounded and perky.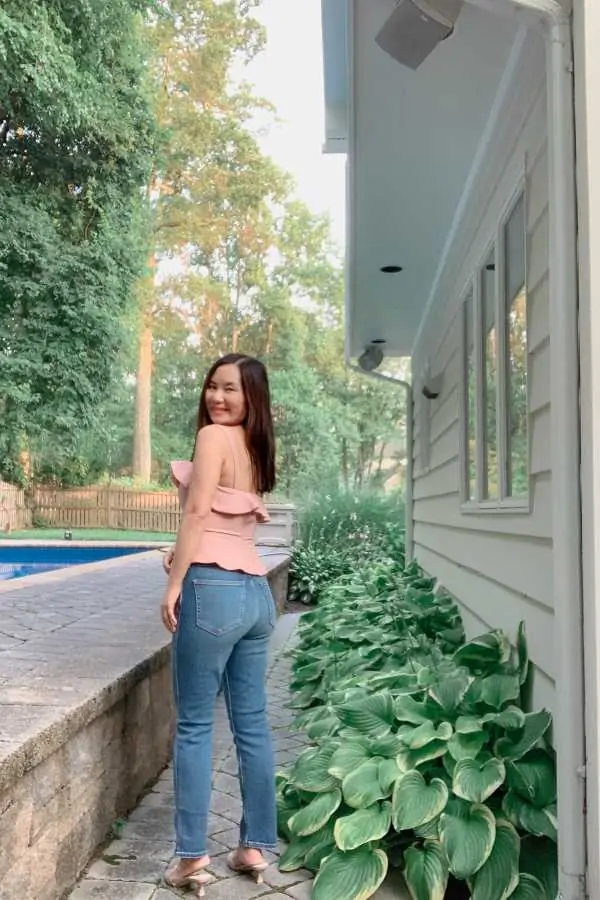 This is the high rise cigarette jeans with secret smoothing pockets, definitely one of my favorites this summer! The wash of the jeans is super slimming and flattering, and the fit is just right in every place. The length is about 2 inches above my ankle, making it easy to wear with heels or flats.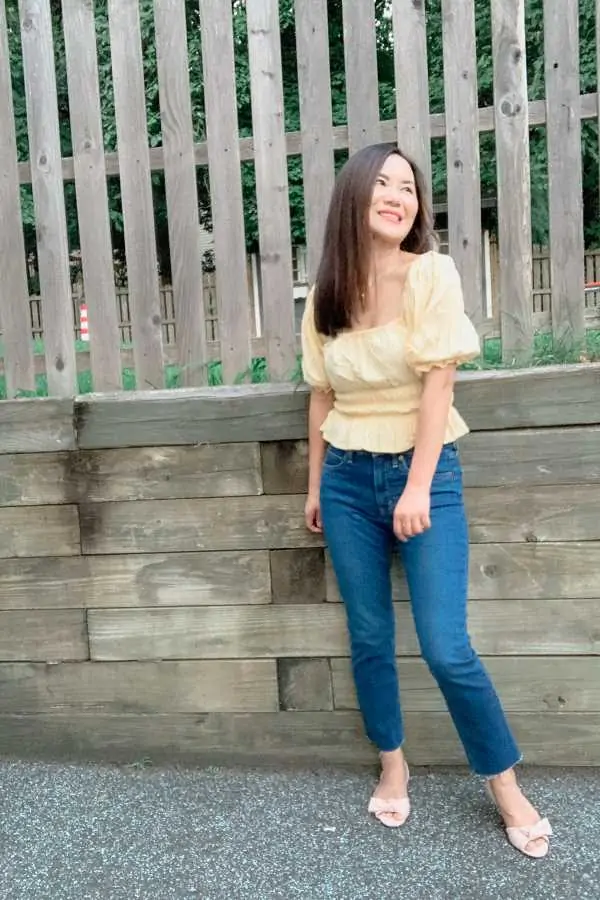 So far I have to say I am in love with the vintage slim fit jeans from Gap's July denim collection! Here is more options for you to consider with similar fit and these do have petite sizes available online!

This is the sky high waisted straight leg jeans with washwell. If you are looking for a light wash summer denim, this is a wonderful option, as nothing looks more "summerly" than this!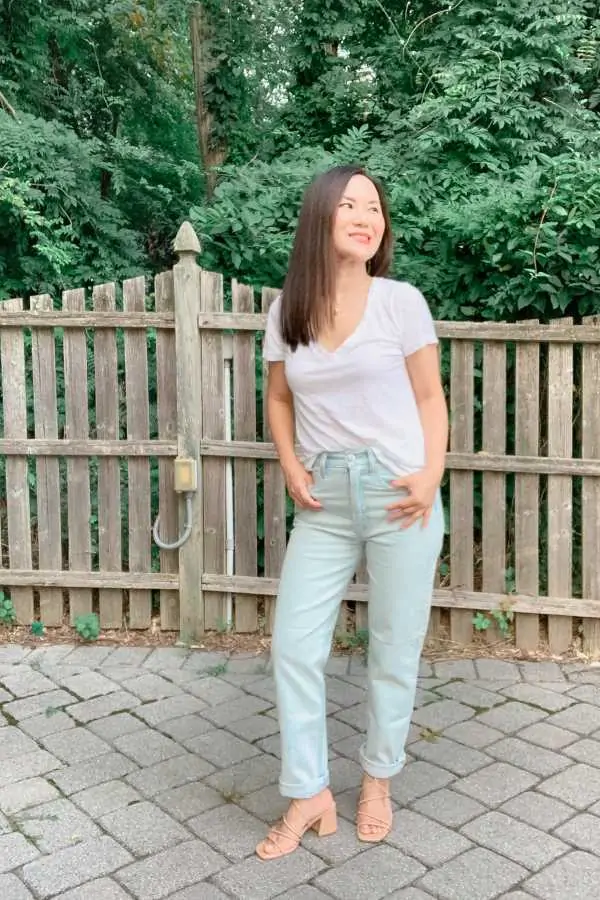 If you are petite like me, high rise jeans is one of the most flattering styles for us, because it extends above your natural waist and making your torso look shorter therefore legs look longer. That is why high rise jeans is always my go-to, no matter what season.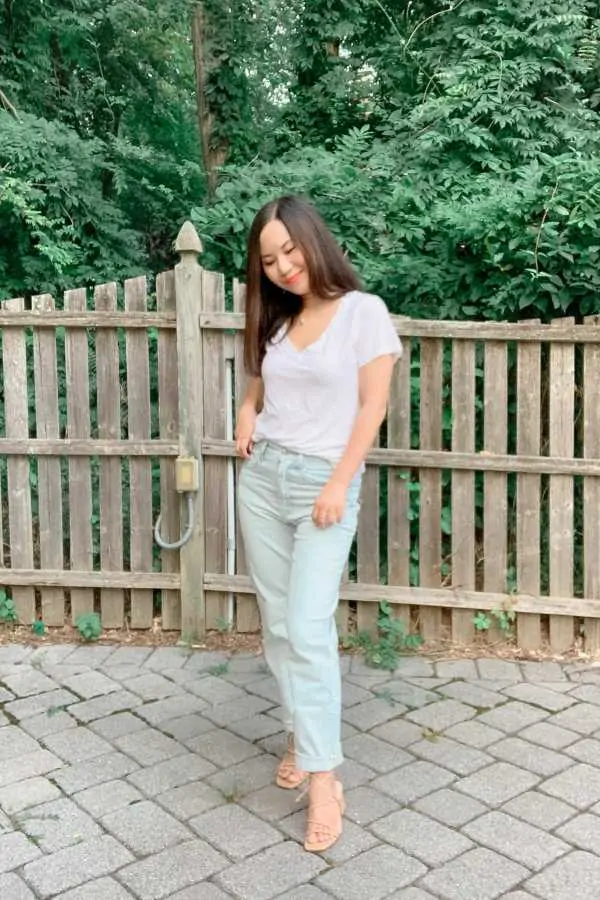 This is jeans are slightly longer than my ankle, but the straight leg shape makes it very easy to cuff. In fact, wearing it cuffed can add a more relaxed vibe to your outfit, making it look more effortlessly chic! You can wear this with flat sandals, or block heel sandals like the one I'm wearing.
Here's some of the other choices form Gap's sky high rise collection you may want to consider, and the good news these do have "short" or "petite" inseam if you are under 5'4″!