There are numerous ways to wear a cropped top, and here I'm gonna show you 3 easy outfits with a linen cropped top from Express.
Express is one of my favorite brands I've been going back to again and again. I love their youthful design, good quality and very reasonable price. Another great thing is returns and exchanges are super easy with their local stores. All 4 clothing items I wear in the 3 outfits below are provided by Express, but opinions are my own in this post.
Cropped Top with Matching Shorts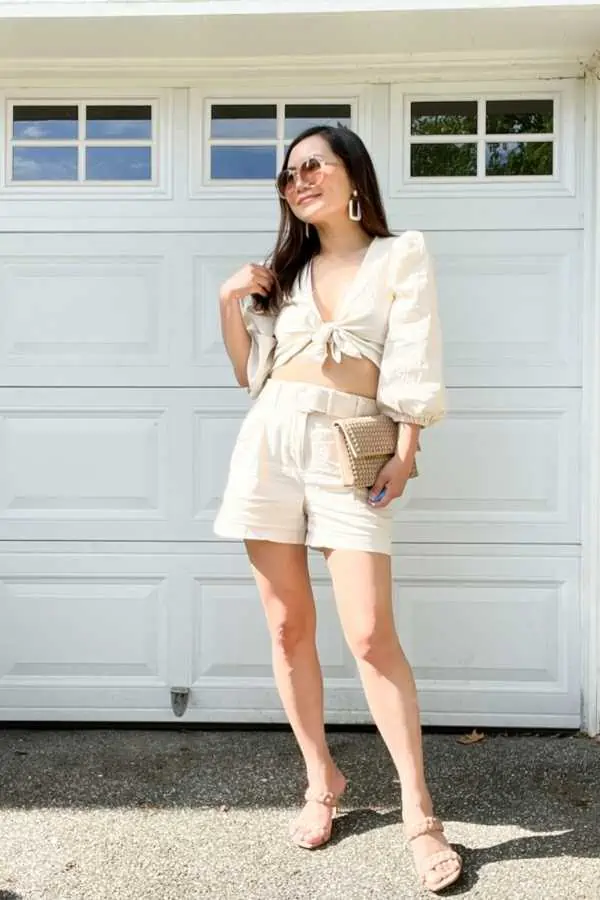 Both the linen crop top and the matching shorts are from express.
Cropped Top with Linen Shorts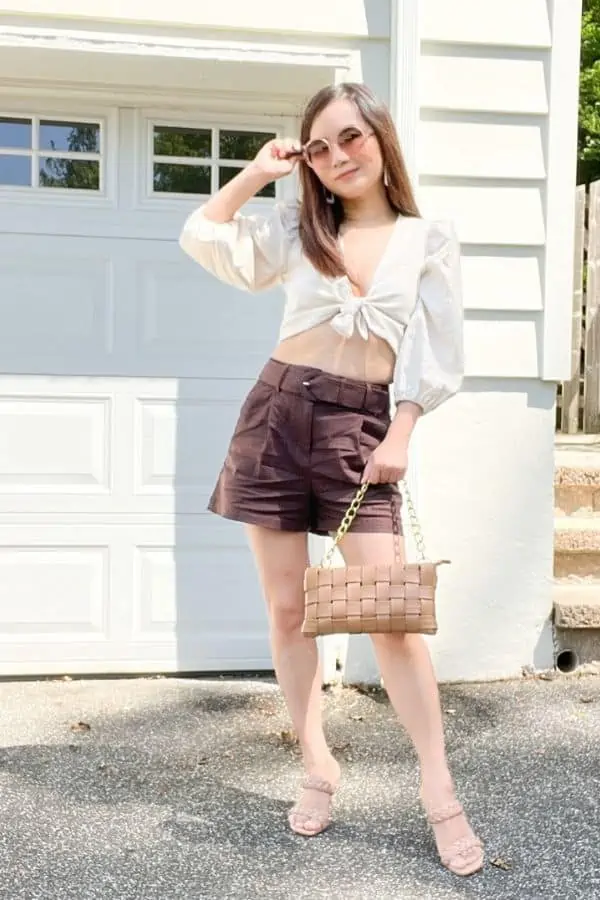 Yes, you can mix and match! I'm wearing this belted linen shorts in espresso, which goes perfectly with the linen top.
Cropped Top with High Waisted Jeans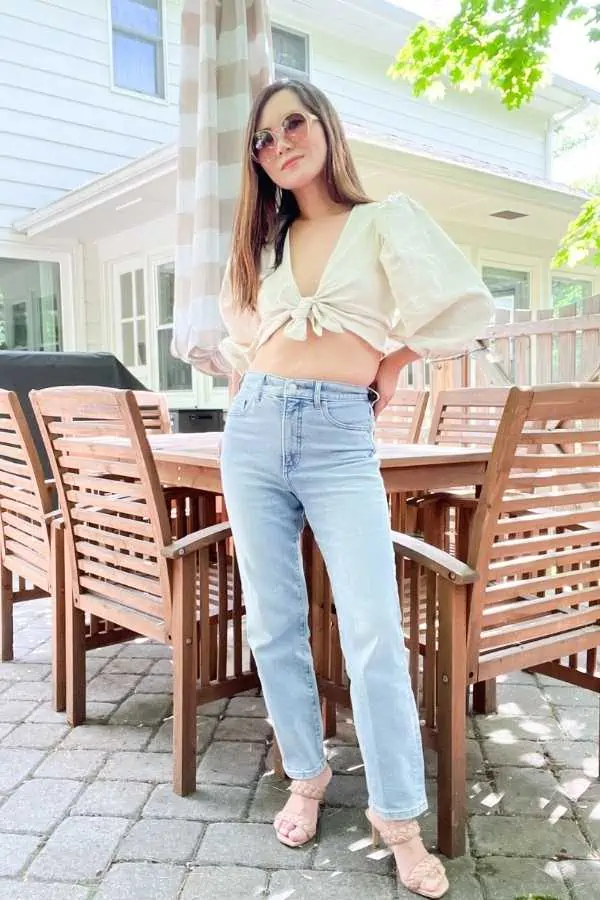 I'm wearing this high waisted jeans from Express in size 2S. This is short length, and it fits me perfectly!