Spring is finally here! I have received this beautiful embroidery knee length dress from Express, and today where I live (Northern NJ) is having our first 80 degree day this year-so what a joy to wear it outside!
Express has always been one of my favorite places to shop. Not only I can always find petite length dresses that's perfect for my height (I'm 5'2″), but also I love how convenient it is to check out my local Express stores.
Express design always looks simplistic and chic, and I love its urban vibe.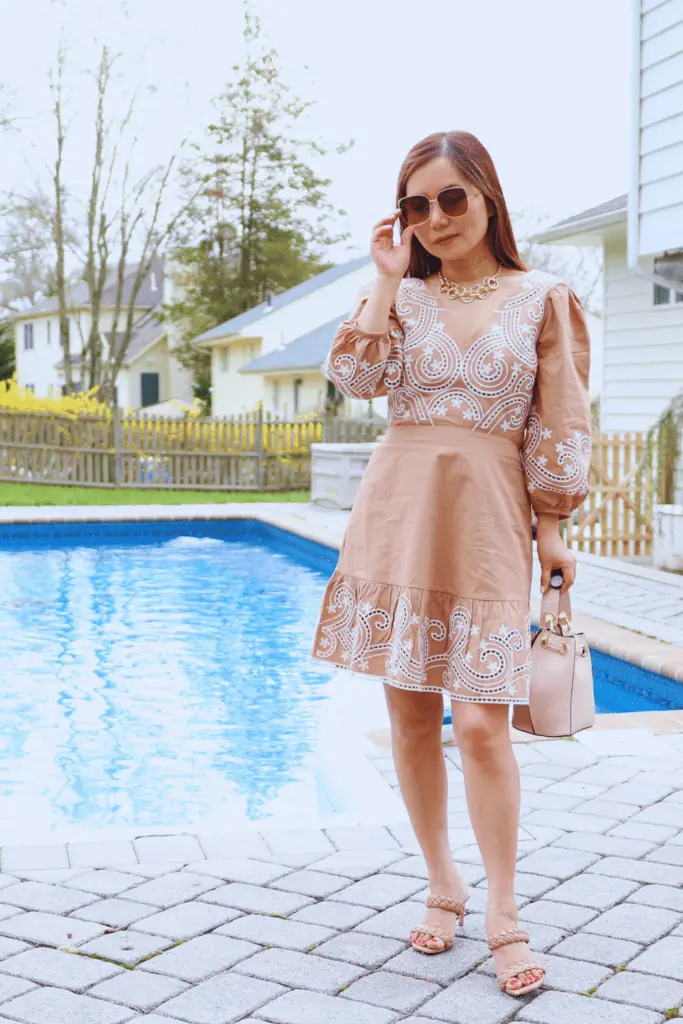 I'm accessorizing with the angular sunglasses with metallic frame, a must have on a sunny day!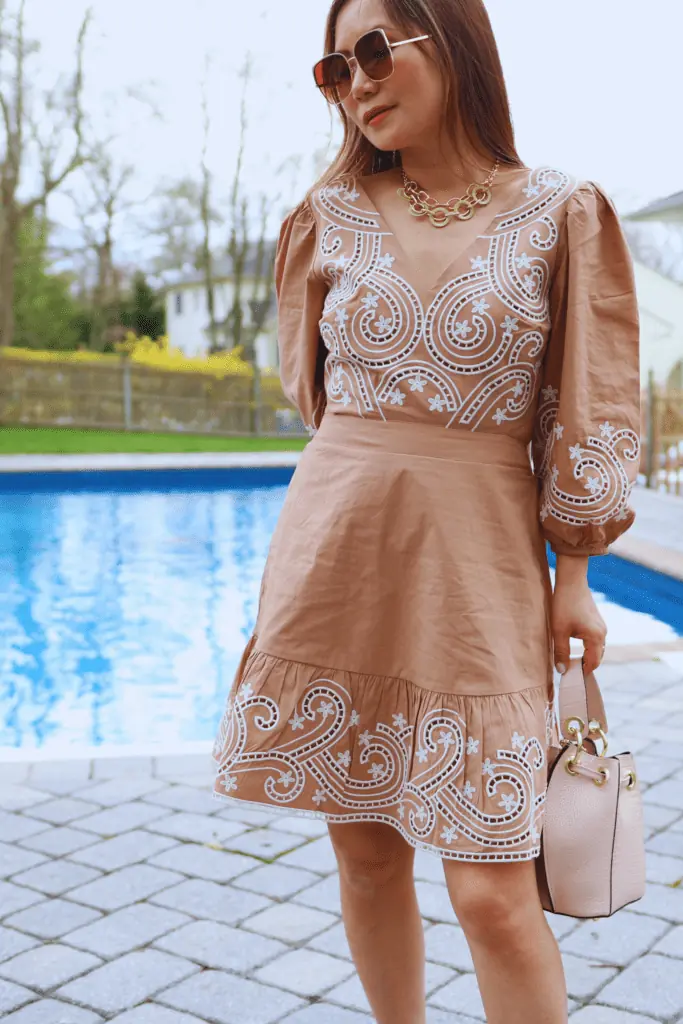 Also love the metallic wrapped double link chain necklace from Express, a chic addition to the neutral outfit.