Going to outdoor concerts is fun and exciting, especially in the summer when the weather is nice and warm. When you are deciding what you should wear for an outdoor concert, it is important to consider the theme of the concert, as well as the weather and the location. The best outdoor concert outfits should be both chic and functional, allowing you to enjoy the outdoor music while making you feel beautiful and confident at the same time.
Cotton Top and Denim
Regardless of the weather, type of concert, or anything else – the most important thing to take into consideration when getting dressed for an outdoor concert is comfort.
When you go to an outdoor concert, it is important to wear something breathable and comfortable, which is especially important in the summer. Nothing is easier than a white cotton top and denim!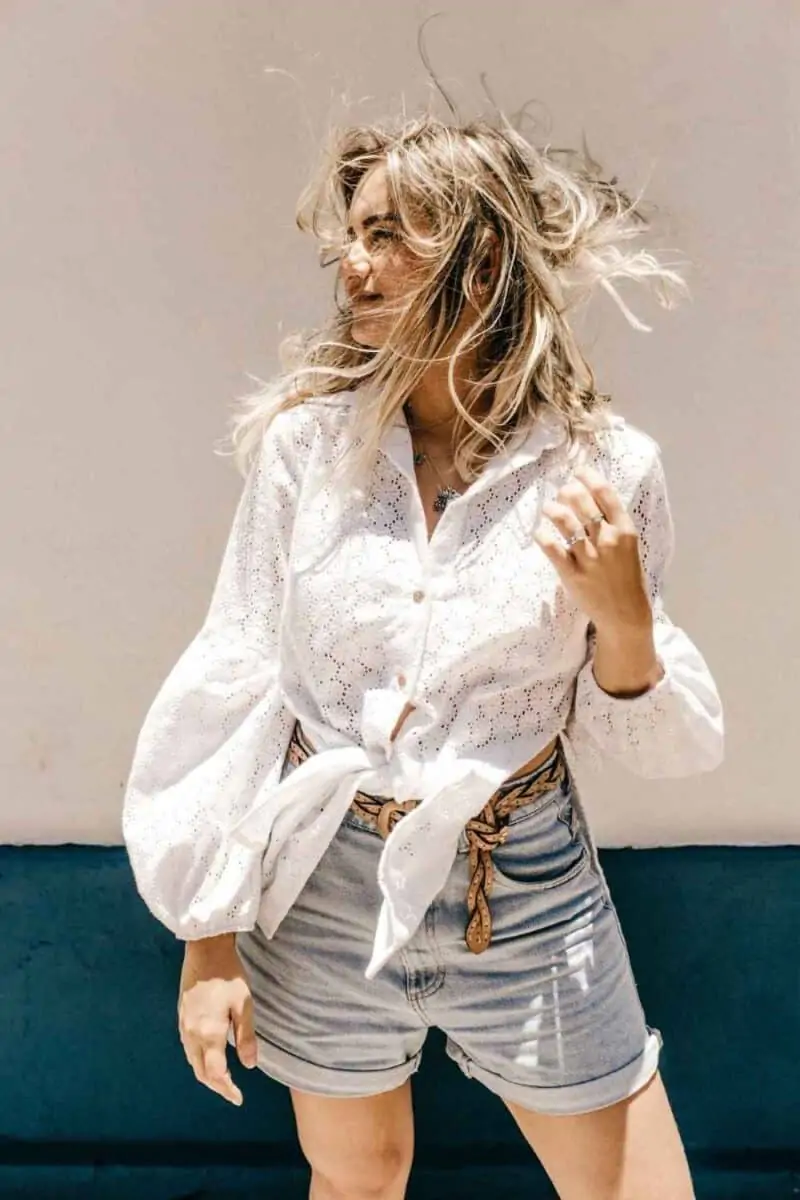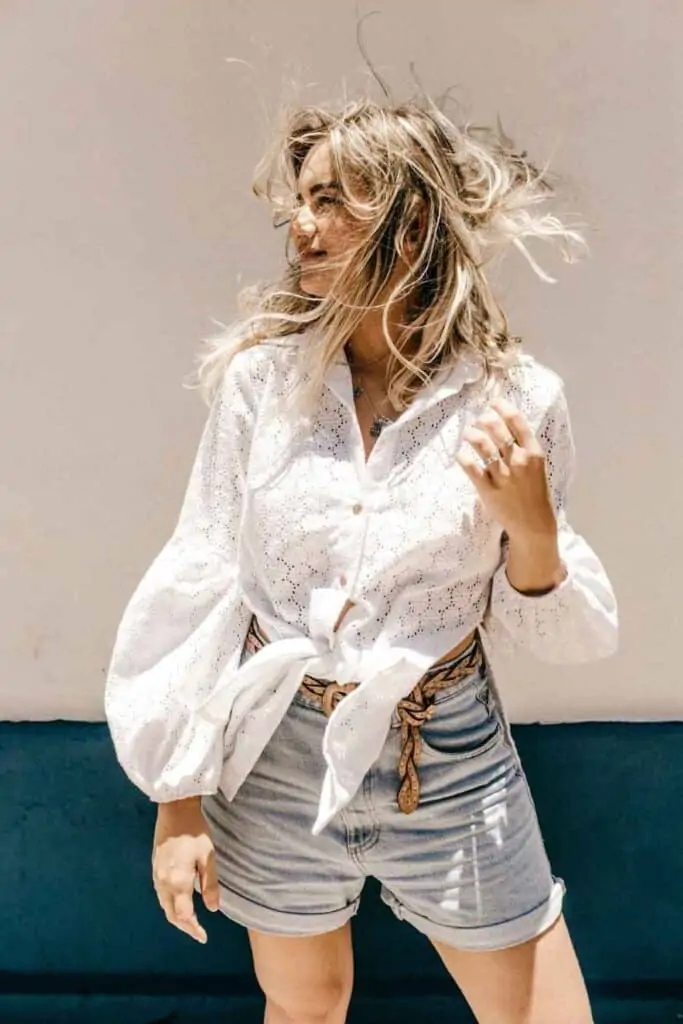 No one wants to be really uncomfortable in their clothes, especially at a concert when you should be present and enjoying yourself. Attending concerts are quite different from just heading out to dinner, so make sure whatever it is you wear you're comfortable dancing, walking, sitting, etc. in it. The good news is there are plenty of outfit combinations that give you both comfort and style.
Flowy Dress and Booties
Dresses, much like rompers, are another great option for outdoor concerts. For this occasion, flowy dresses are typically recommended because of the weather elements. Choose something that gives you some flow and room to move around and feel comfortable doing so.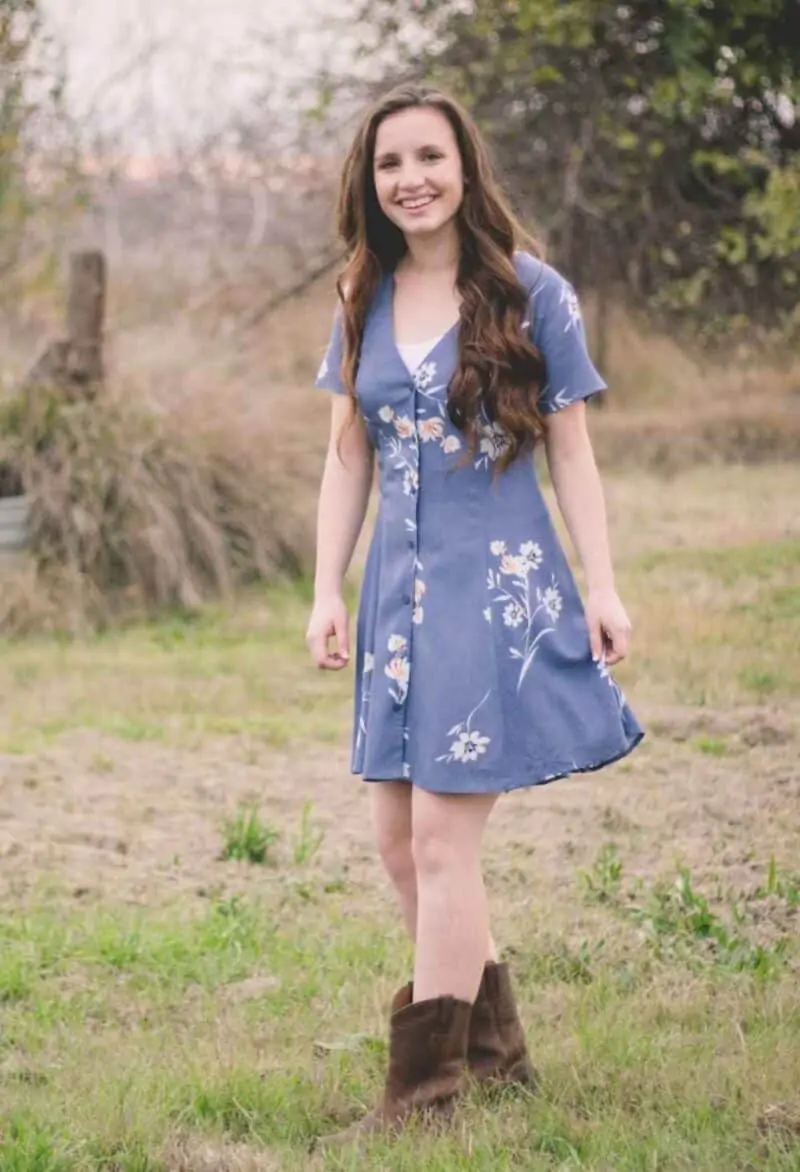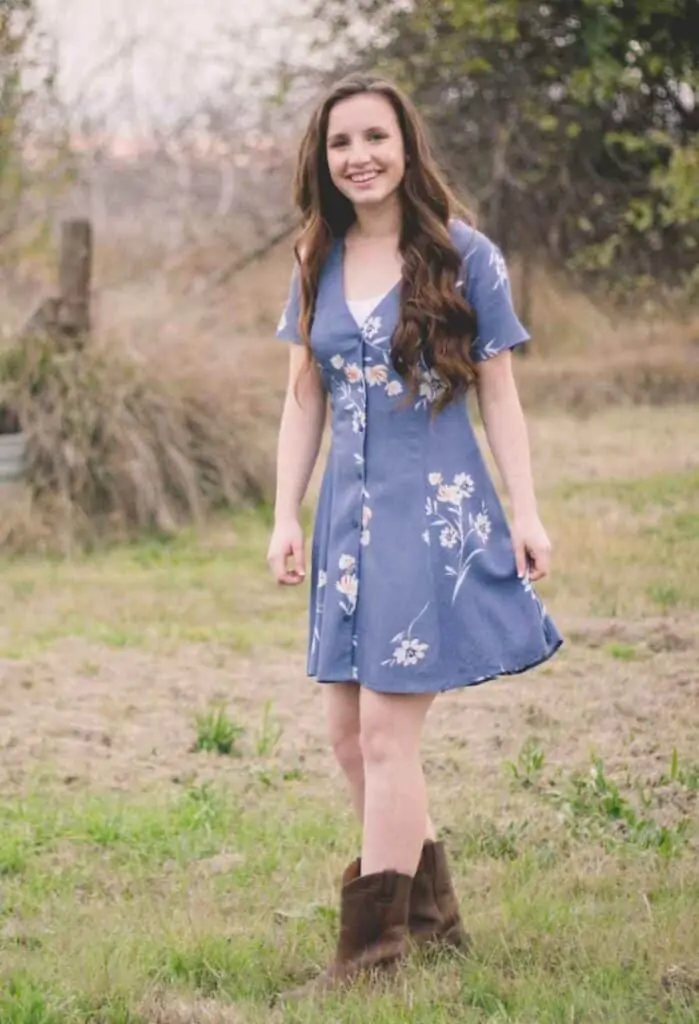 To give the look that concert flair, pair your flowy dress with a pair of ankle booties – just keep the heel flat or low enough so that you're comfortable.
Romper and Strappy Sandals
Rompers are an easy go-to style choice during the summer months. They're easy to wear because they are one piece, and they are SO comfortable. Throw on your favorite romper, add a pair of trendy flat sandals, a hat and don't forget to bring along a denim jacket. Opt for a floral romper if you want to get that Coachella vibe going on. OR add a little edgy vibe with booties (flat!).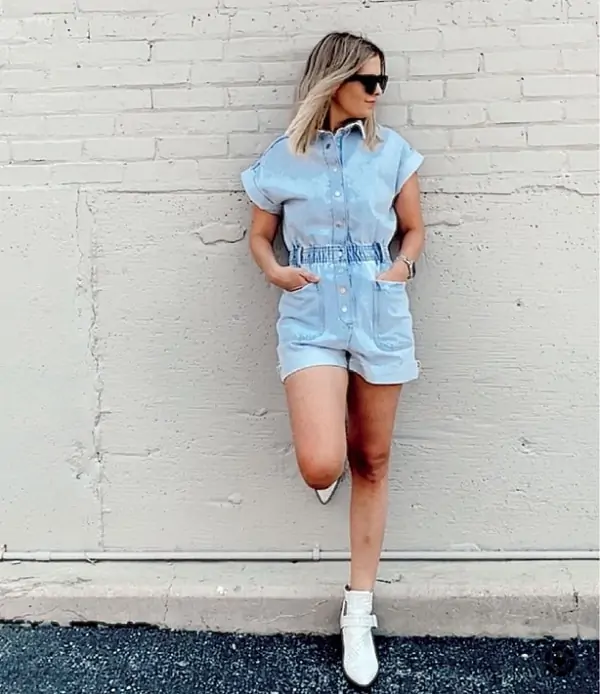 Natalie styled her romper with a little rock and roll twist with white booties.
Feminine Top and Denim Shorts
Denim shorts are another easy staple to lean on during the warm weather months. They give you the versatility and ease of wear that full length denim do. To give your denim shorts a concert ready vibe, pair them with a cute, flowy top.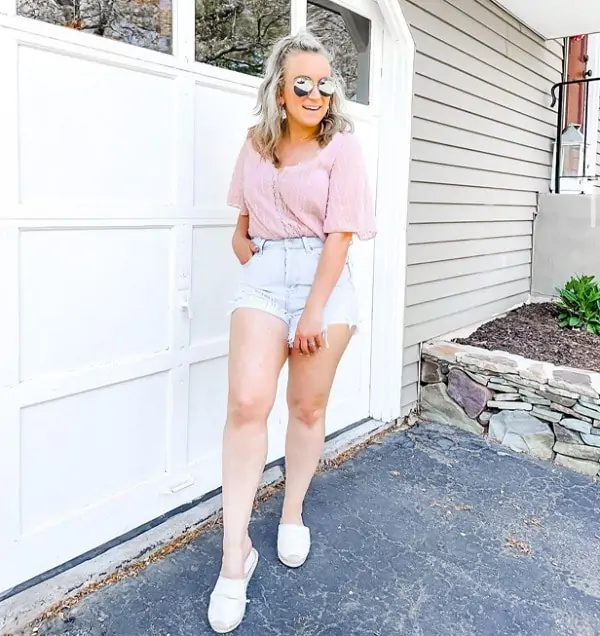 Denim shorts got the outdoor concert upgrade by Amanda with this pretty top and shoes to elevate denim.
Something like an off the shoulder flowy top, or even a body suit with a flowy cardigan is a gorgeous outfit choice. Similar to the rest of the outfits here, the flowy tops give you a little more coverage and ease of comfort which is such an important factor to concert when attending a concert. Not to mention, when wearing a top that's flowy it tends to keep you cooler when it's really hot outside.
Tie-knot Shirt and Shorts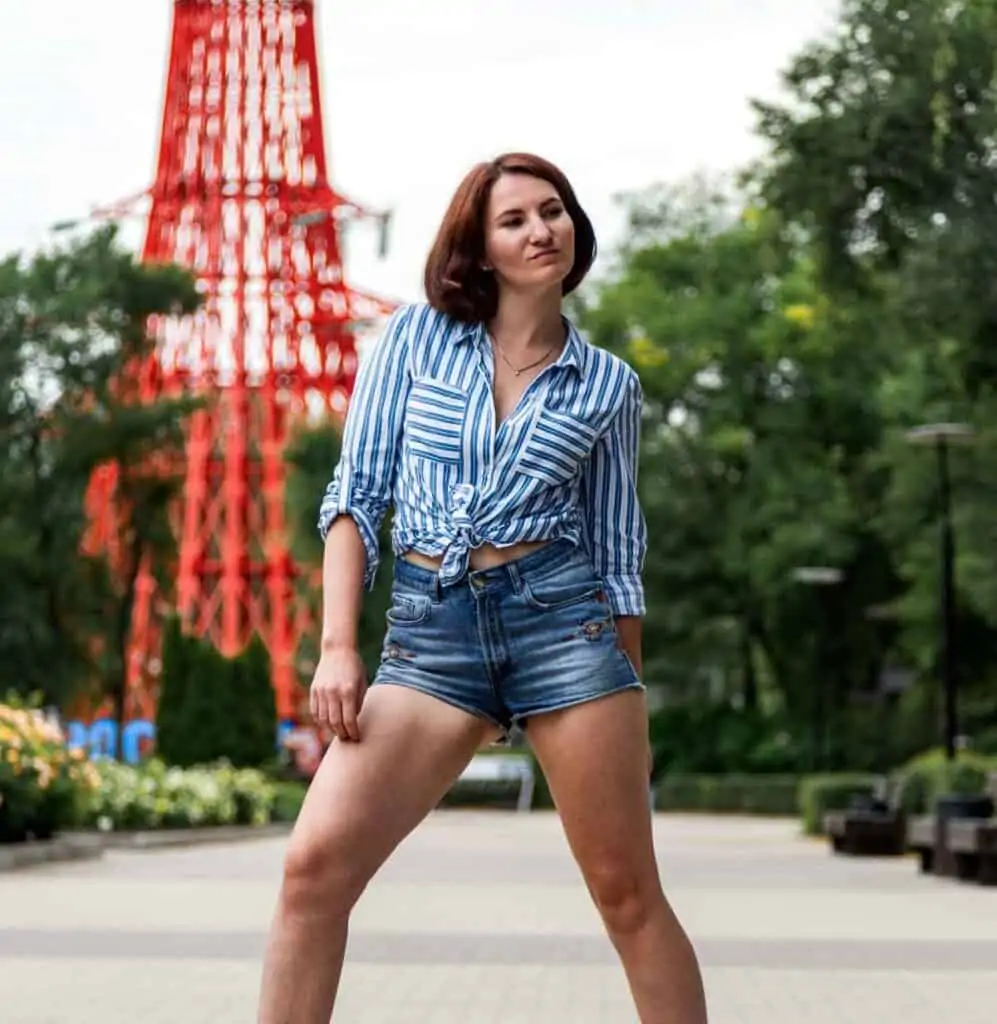 One of those perfect comfort meets style outfit combinations is a tie-knot short with short shorts. It's no secret short shorts are trending again, fortunately they're really comfortable to wear and perfect for a summertime outdoor concert. Pair your short shorts with a button down shirt and tie it in the front to get a concert ready outfit.
The tie knot shirt addition adds to the comfort level and gives you a little more coverage if short shorts feel like they're showing too much. Complete the look with sneakers and you have yourself the easiest concert outfit that will have you well dressed.
Add a Hat to Your Look
Spending an extended period of time outdoors typically means you're going to be out in the sun. To keep your skin, face and eyes protected from the harsh sun consider adding a hat to your outfit. Hats not only look fashionable, they're incredibly functional when spending time outdoors.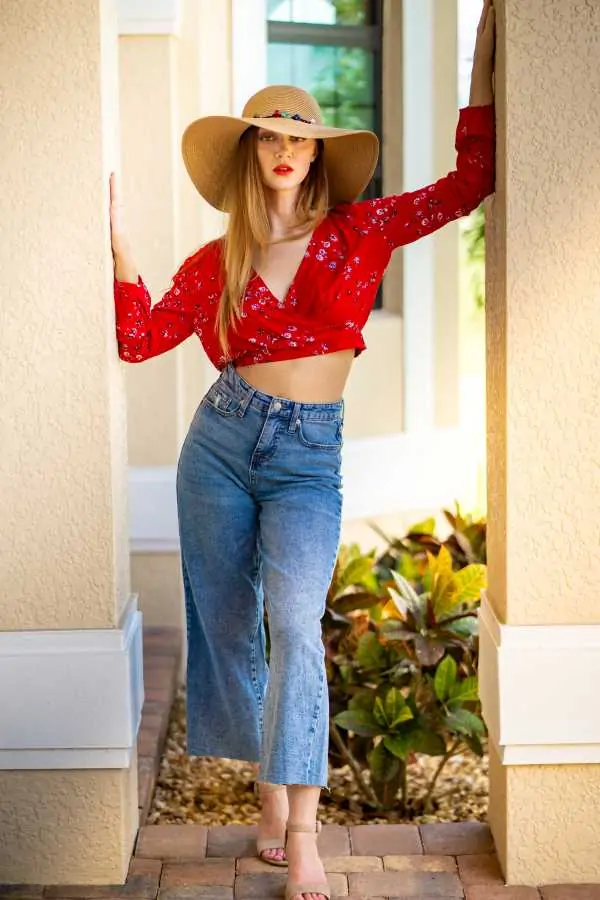 Of course, you'll want to choose a hat that goes with the rest of your outfit so one tip many stylists recommend is starting the outfit selection with the hat and choosing the rest of your pieces from there.
Bring an Extra Layer
This may sound silly, especially if the weather is going to be quite warm for your concert, but the weather can fluctuate quickly and often. Always make sure to bring along an extra layer to throw on over your outfit – better safe than sorry! This is especially important if the concert is going to take place in the evening, once the sun goes down it can feel quite cold, very quickly.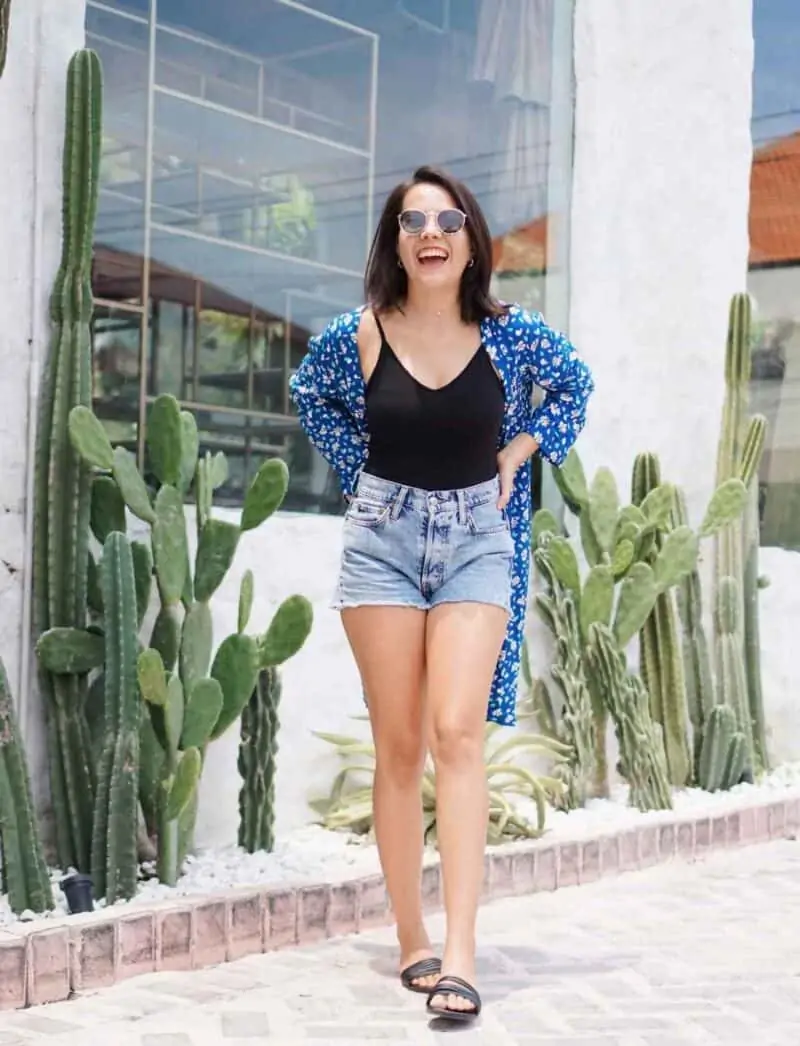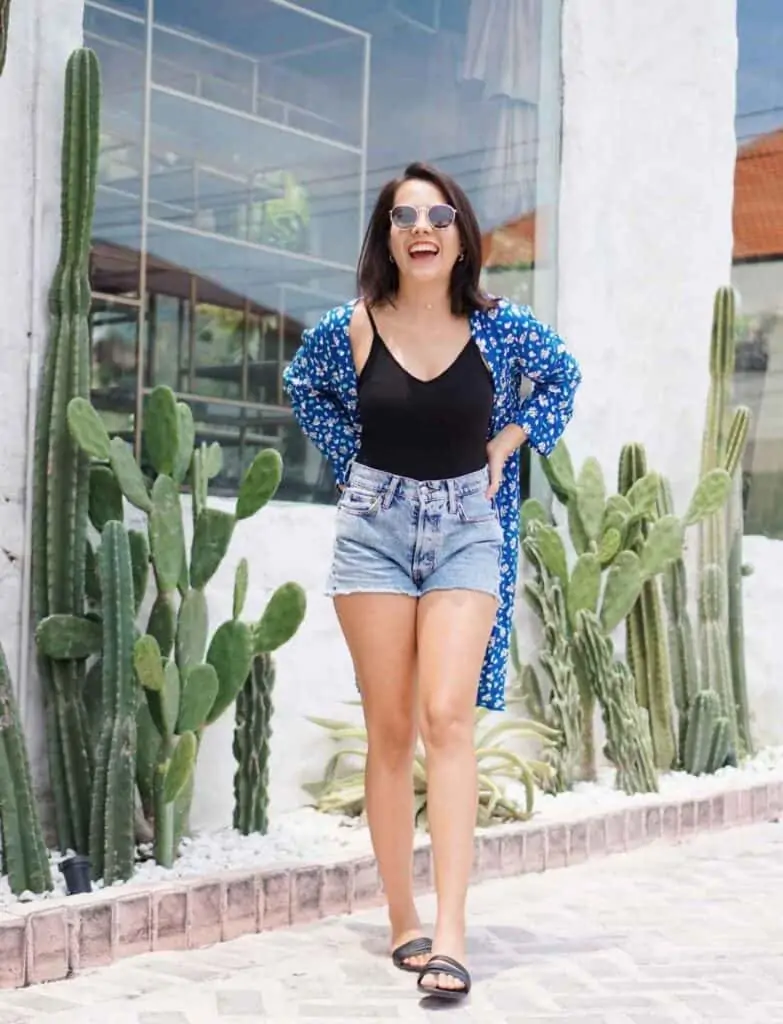 When putting your outfit together for the concert, choose something that you can wear with an added layer on top easily. The extra layer doesn't have to be anything overly complicated. Something as simple as a denim jacket, cardigan, etc. will do the trick. Consider the fact that you won't necessarily be wearing the layer throughout the entire concert, so choose something that's either easy to carry, put in a bag, or tie around your waist so you don't have to feel fussy bringing it along with you.
Wear a Handsfree Handbag
Continuing on the topic of dressing functionally, don't forget about the handbag! There are two types of handbags that are generally the best for concerts: crossbody and belt bags. Both options allow you to be hands free, low fuss, and keep your belongings close to your body.
Obviously, when you're attending a concert you want to be able to be dancing, singing along and enjoying yourself – you don't want to be struggling to hang on to your handbag throughout the entire event. The less *stuff* you bring, the better so it allows you to use a smaller bag which also helps for functionality.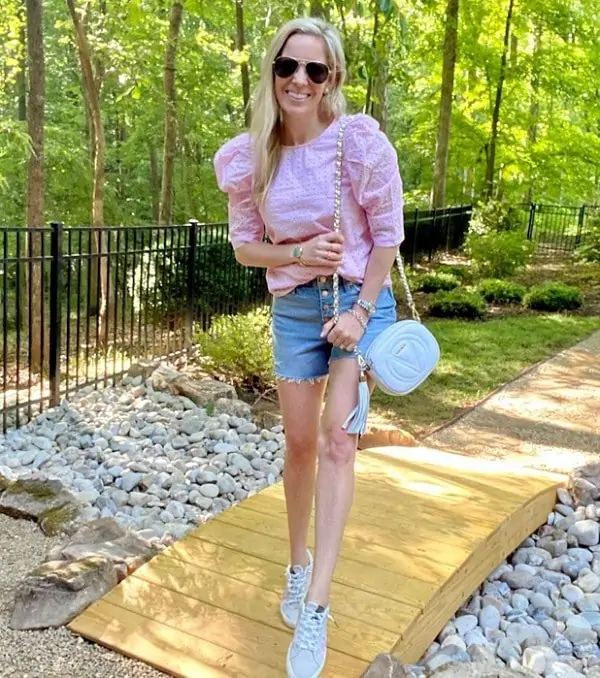 Ashley's crossbody bag is just the right size and style for an outdoor concert.
Check the Weather
Attending an outdoor concert comes with dealing with the weather elements. This is why checking the weather prior to getting dressed is so crucial. Even if it's summer and it's *always* warm outside, double check the weather so you're prepared and wear a weather appropriate outfit for the concert.
Wear Functional Shoes
Shoes are always a fun part of style, while stylish shoes can be functional – make sure the shoes you choose to wear for an outdoor concert are as functional as possible. It's highly likely you are going to be on your feet throughout the concert, and nothing can ruin your experience quite like being uncomfortable in your shoes.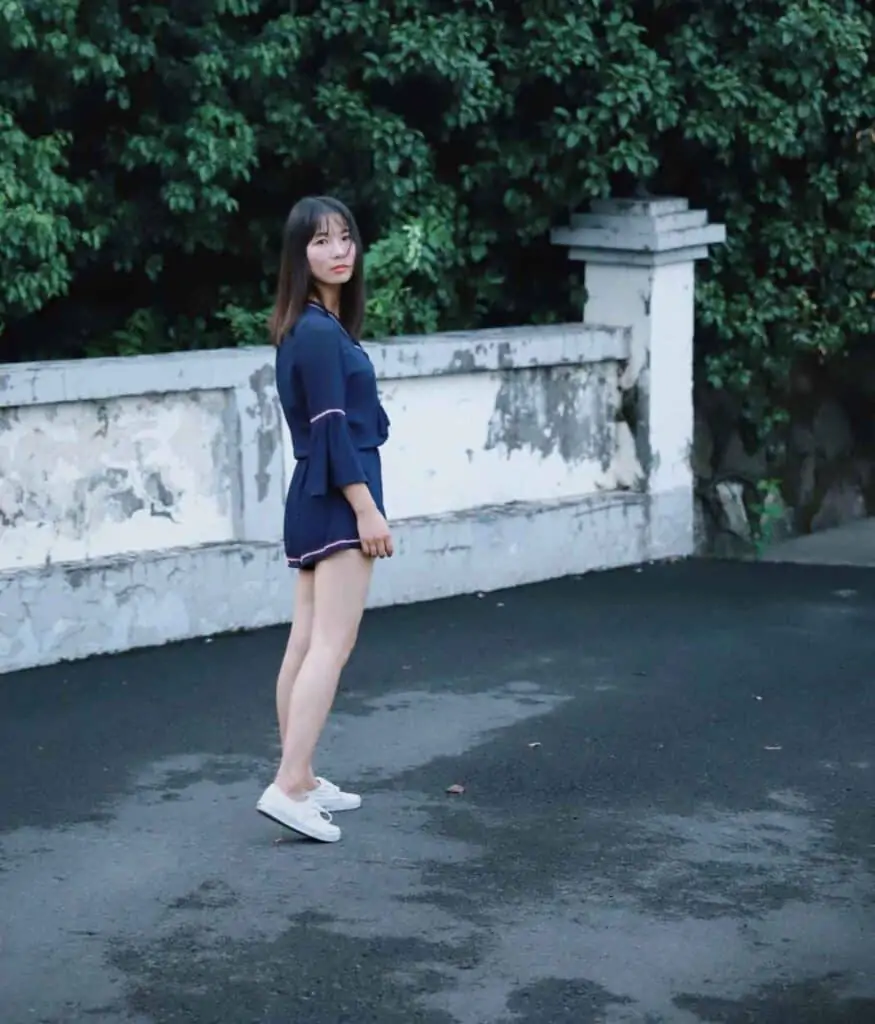 A few things to keep in mind when selecting the right shoes to wear: weather (as mentioned previously, but don't forget about shoes!) if rain is anticipated, the right type of shoes will keep you dry and comfortable throughout the concert – shoes like rain boots or wellies are going to be the best option for a lot of rain.
If no rain is anticipated, though, just ensure that the shoes you wear are comfortable. Don't wear anything that you can't in for long periods of time, or walk long distances in. More than likely flat shoes are going to be something to favor here. If you want a heel, just be realistic with the height and comfort!
Dress on Theme
Whether you're heading out to a country music concert, rock & roll, edm…the list goes on…it's no secret every category of music has it's own unique theme – that's what makes you enjoy that type of music, after all. To really have fun with your outfit for the concert, try wearing something that's in line with the theme of the music.
For example, if it's a country concert you may want to style a pair of cowboy boots. Going to a pop concert? Maybe an edgy graphic t-shirt and jeans are more on theme. Regardless, try to match your outfit to the aesthetic of the music.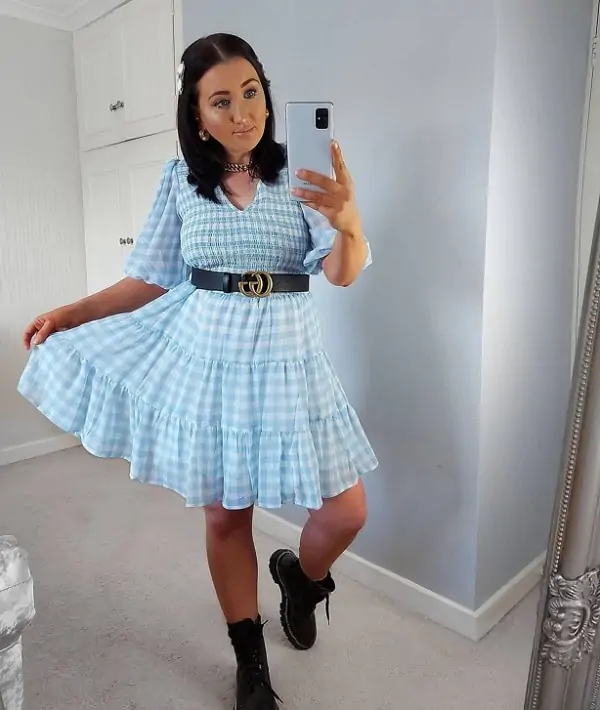 Hannah mixed gingham and combat boots for a really fun aesthetic for a country themed concert.
Choose Breathable Fabrics
Building off of the previous outfit ideas, don't forget one of the key tips of choosing pieces that are breathable. This may go without saying but when you're outdoors, at a concert, it's going to be crowded and (likely) hot. Let's face it, fabric plays a huge role in how cold/warm we feel in our clothing. That's why you'll want to select your outfit utilizing pieces that offer some breathability. Avoid really heavy fabrics like leather and suede – as cute and fun as they are, it's hard to last long outside wearing them.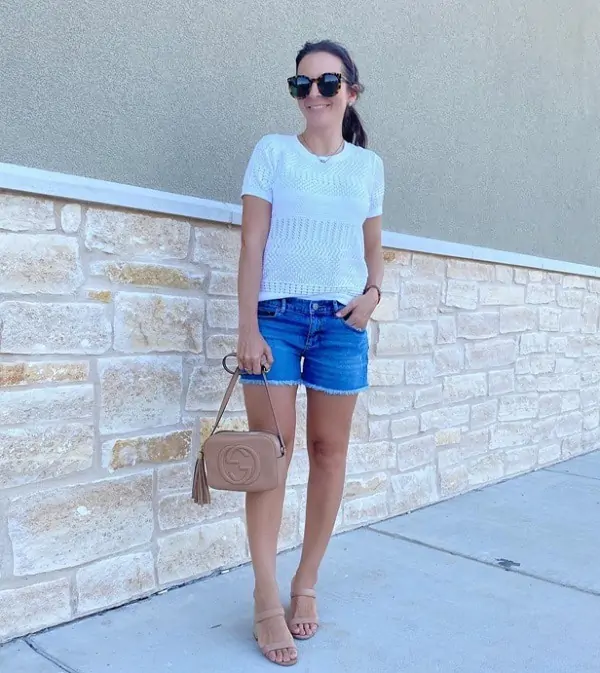 Amy's knitwear top is feminine, pretty and most important…breathable for an outdoor concert.