Matching sets are a very big trend this season! I just received this vest and wide leg pants from Express, both in neutral color and I'm loving them!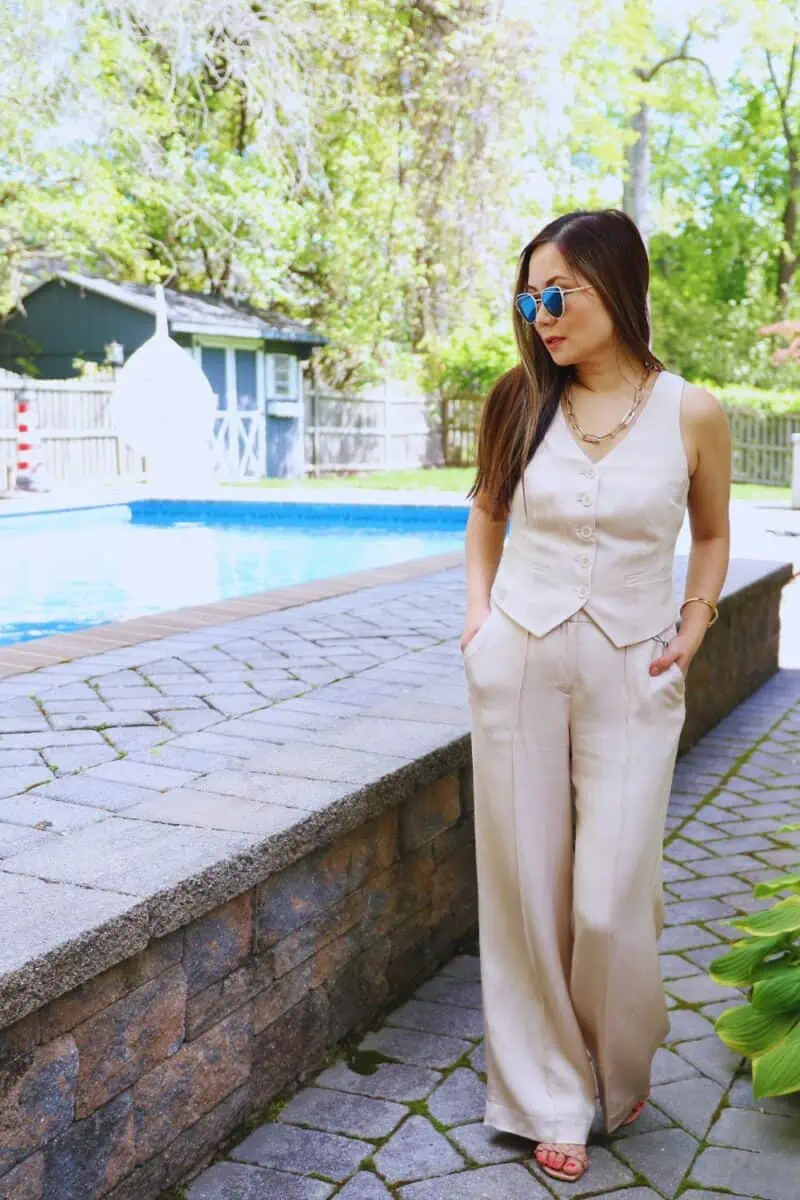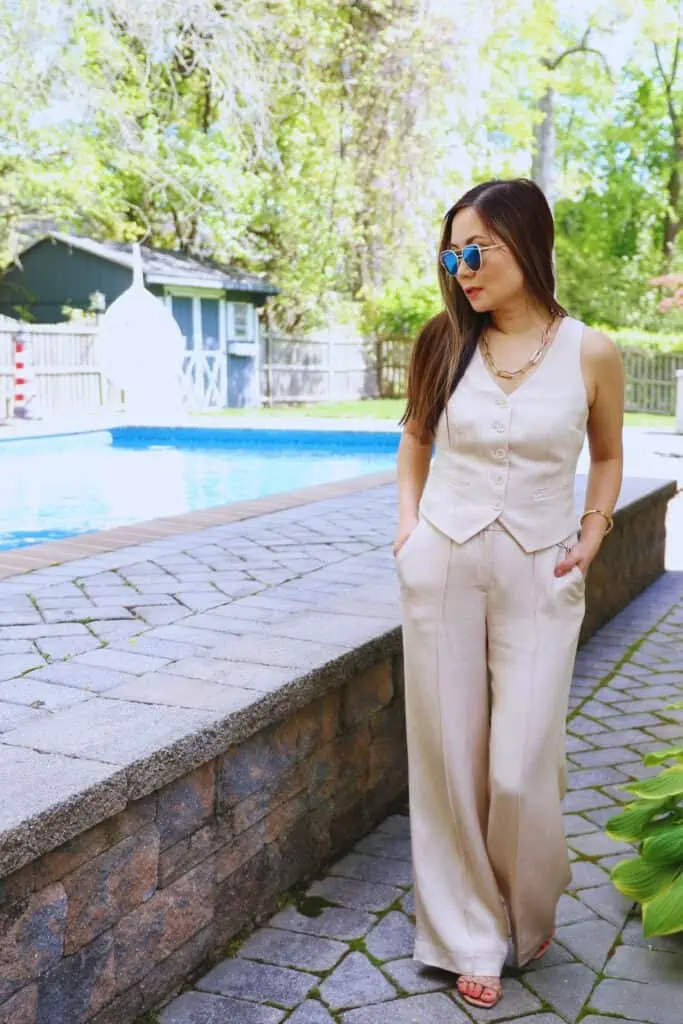 Express has always been one of my favorite places to shop. Not only they ship fast, but also their returns and exchange are very easy since there are several easy local stores near where I live. Every time when I visit my local shopping mall, I always stop by the local Express to see what's new.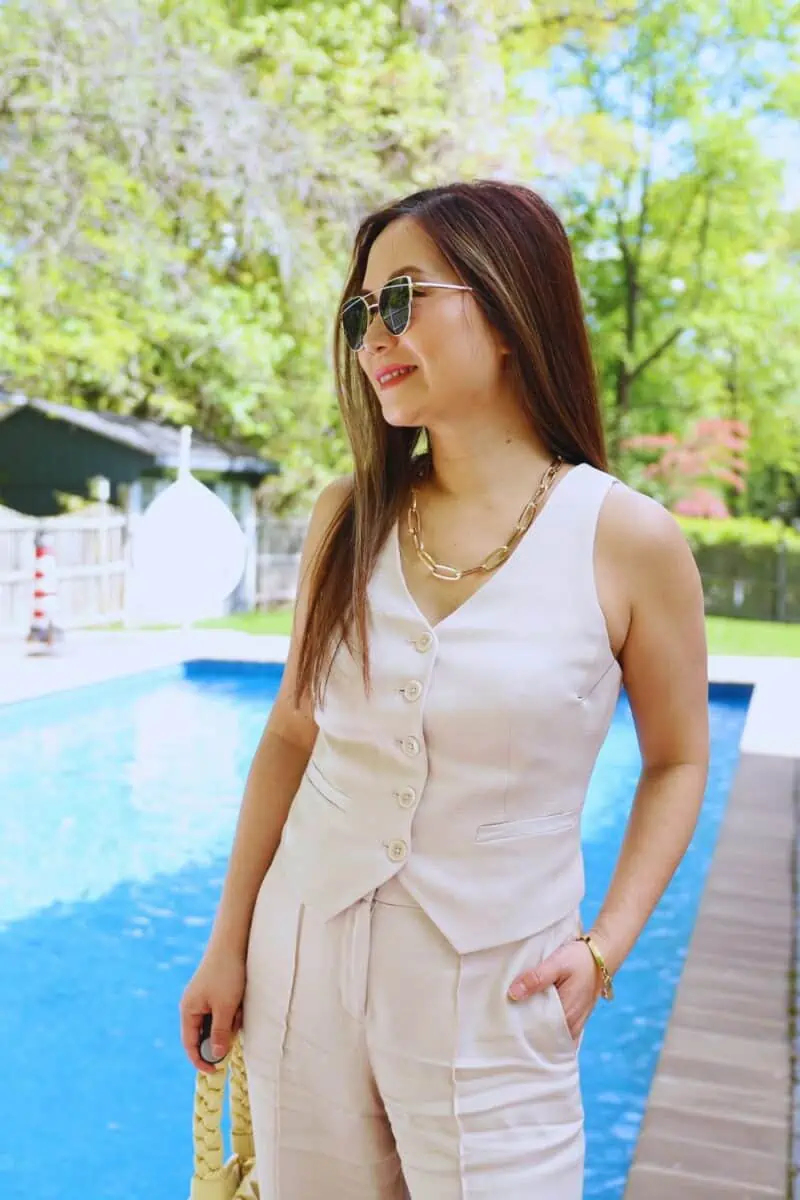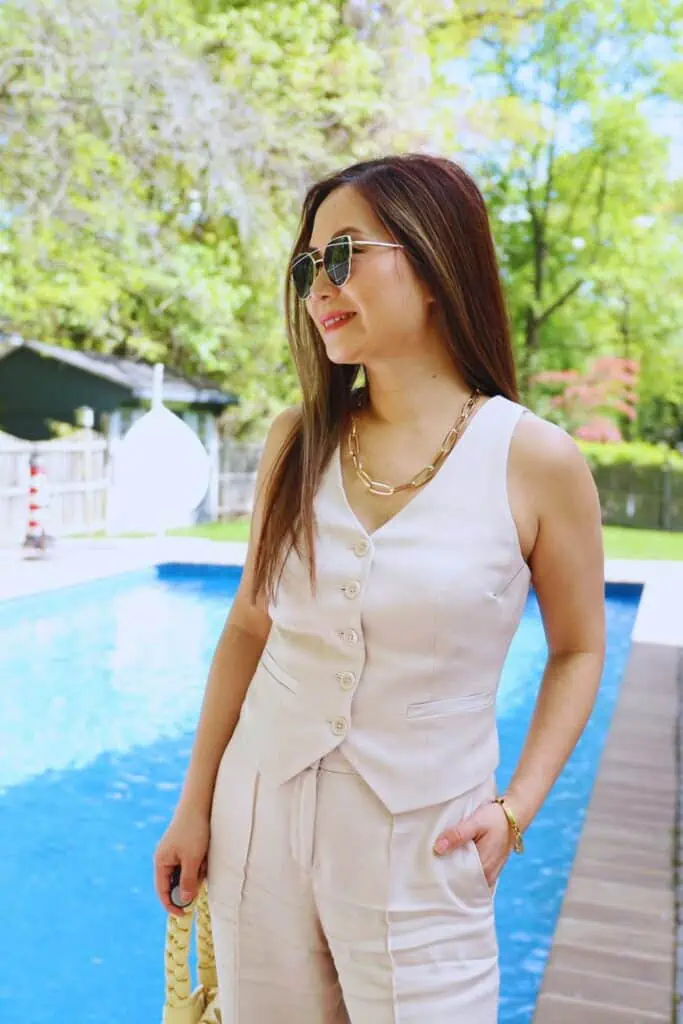 Matching top and bottom can effectively elongate your frame, which is why it's one of my favorite ways to styling petite outfits!
I'm pairing this outfit with a light yellow bag from Express, which is also part of the monochromatic color scheme.