Layering can be tricky in early fall.
I have received 4 items from Express, with which I've put together an easy layering outfit to show you how to transition a summer look into the fall.
Express is one of my go-to brands for petite friendly clothing, especially jeans and pants. Most of the time I go with their short length and normally they fit like a glove. Another main reason is if I ever need to exchange a different size, going to the nearest mall Express store makes it super easy and quick.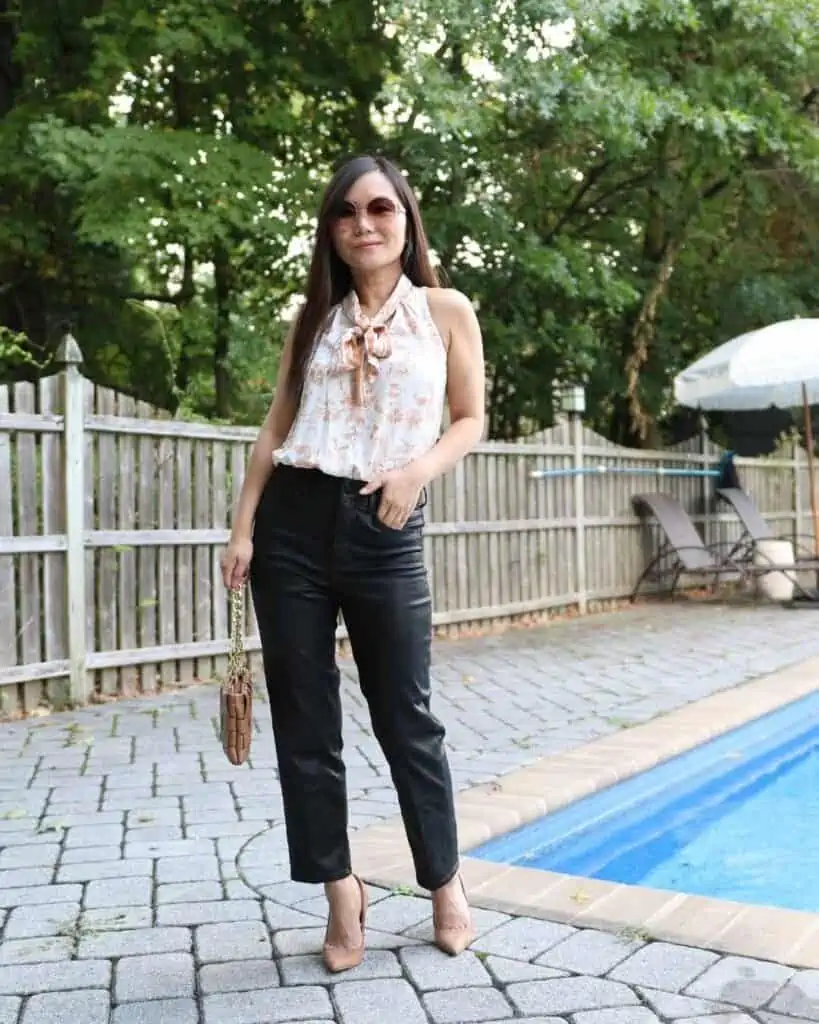 I was swearing the printed blouse top bodysuit, coated straight leg jeans, and suede stilettos from Express.
This is a look I can wear all the way through Aug and early Sep. To transition this into fall, I added a belted trench coat.
The trench coat fits me quite nicely, even though the sleeves are a tad too long. (Honestly though, I feel like all my other trench coats in petite sizes fit quite similarly in the sleeve as this one!)