Looking for dresses to wear to a summer wedding? You have come to the right place. Summer is the most popular season for weddings, and a lot of us will be receiving invitations for this time of the year to join the celebrations for the happy couple. When you are wondering what to wear to a wedding, the season matters a lot. Best dresses to wear to a summer wedding is different from what you should wear to a winter wedding. Why?
Because each season has its own distinct wedding styles. The summer wedding is about the sunshine, flowers and outdoors, while the winter wedding is about candles, fireplaces and dimmed lights. Of course, the wedding guests should all dress accordingly because of the drastically different ambiance.
We have another post on "Best Petite Dresses for Weddings" which talks about what you should wear in general, but you probably need a more detailed guide if you have an upcoming wedding in summer months. That is why we have put then read our guide on what to look for to help you make the right decision when choosing dresses to wear to a summer wedding.
1. Understand the dress code of the summer wedding
Regardless of a woman's height or style, whenever you are wondering what to wear to a wedding, the first thing you should do is to look for the dress code in the invitation. Wedding is one of the occasions where etiquette is important, and you certainly do not want to stand out because you did not follow the proper dress code, especially if it is clearly stated on the invitation.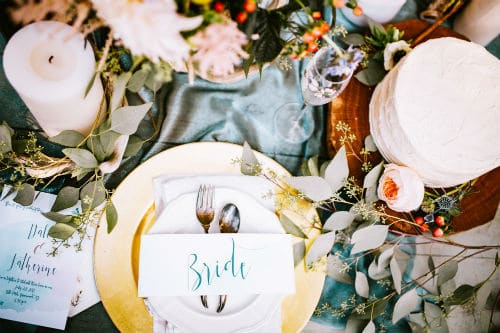 Now, let's go over briefly the most common types of wedding dress codes.
Traditionally, women should wear full length gown or tea length (below calf length). However, in modern days, the standards about the dress length is getting less restrictive. It doesn't need to be ankle length or even tea length. It could be modestly shorter, but probably not mini dresses. You are not restricted to only wear petite dresses for wedding. Evening pants (either palazzo cut or other dressy looking pants) are also acceptable for black tie evening.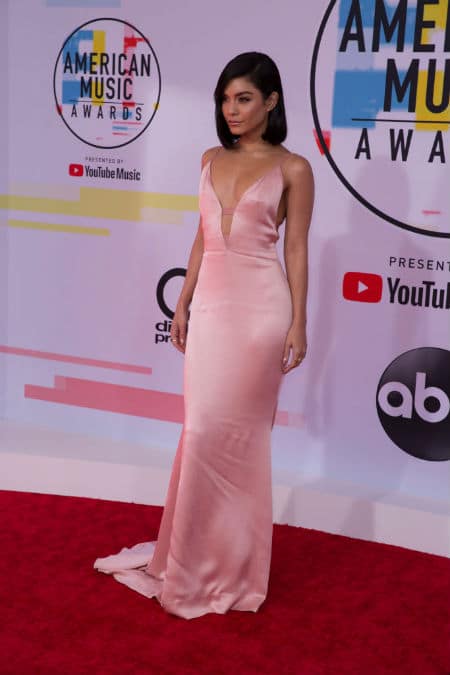 If you do decide to wear a gown, then make sure to read our post on "7 Must Know Tips to Style Formal Long Dresses for Petite Women".
Black Tie Optional
In stead of formal petite dresses for wedding (gown), women can wear cocktail attire as long as it is dressy enough. You choices are not limited to just dresses either, it could be jumpsuits, separates and anything else appropriate for the venue. The keyword here is still "dressy".
Put on your best cocktail dress and pair it with your favorite jewelry. Don't restrict your choices to only wedding guest dresses either. You can totally wear a dressy jumpsuit and put on a pair of stiletto. Some sparkling jewelry will give your wedding guest look a nice finish touch. If you are not a big dress or jumpsuit person, opt for a nice blouse with a pair of well tailored dress pants or palazzo pants made of fine quality fabrics like silk.
We have another post on "How to Find the Best Cocktail Dresses for Petite Women".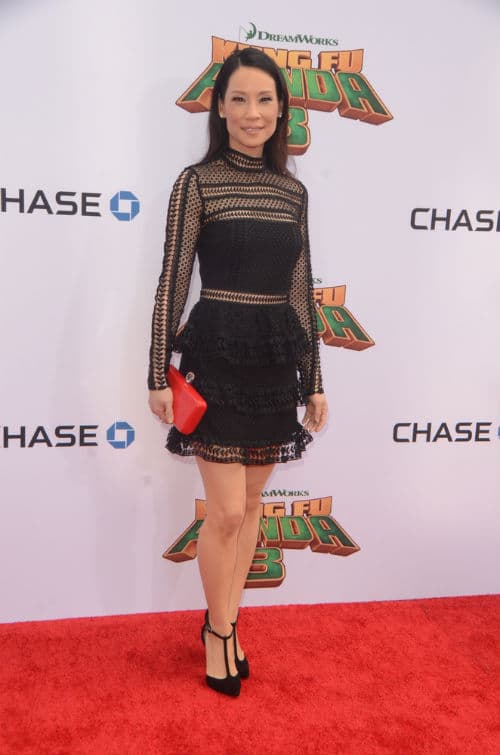 Beach Formal
You have many choices for petite wedding guest dresses. You could wear your favorite maxi dress, a dressy jumpsuit, or palazzo pants. If you do opt for a dress, a petite maxi dress is perfect for the beach theme. Or, you could also choose a tea length or knee length dress.
2. Dress according to the time and the venue
When you are picking out the best petite dresses to wear for a summer wedding, knowing what time the wedding is and where it is taking place is very important. Why?
First, whether the wedding is day time or night time determines what type of dresses is more suitable. If it is an afternoon Summer wedding in the botanical garden, then you may want to pick a floral print fit and flare sun dress that is airy and flowy.
If the wedding reception is after dark in a fine dining restaurant, then an ankle length off the shoulder petite dress or petite jumpsuit could be an excellent choice.
Second, outdoors vs indoors is an important consideration when it comes to what petite dresses you should wear to a summer wedding. For outdoor summer weddings, look for brighter color and pretty prints. If the wedding is indoors in a chateau, then a beaded dress with vintage twist would be an great option.
Last but not the least, the temperature difference in the day time vs night time could be significant in the summer. If the wedding is daytime and is outdoors, then you need to make sure you are wearing enough sunscreen and your make up won't get messed up by the sweat after hours. If the wedding is night time, you may want to consider bringing a pashmina wrap in case the venue has very strong AC.
The time and the venue of the wedding goes hand in hand with the dress code, because a more formal (for instance black-tie) wedding normally would be at a more upscale venue and more likely to be in the evening.
3. The fit comes first
When you are choosing the dresses to wear to a summer wedding, the fit is the first and the foremost criteria. In fact, no matter what occasion you are dressing for, the fit should always be the important criteria for petite women.
Because of our height, we have to be more thoughtful about what we wear, especially for petite girls who would like to look taller. Petite dresses that emphasize your waistline and elongate your legs are your best bet.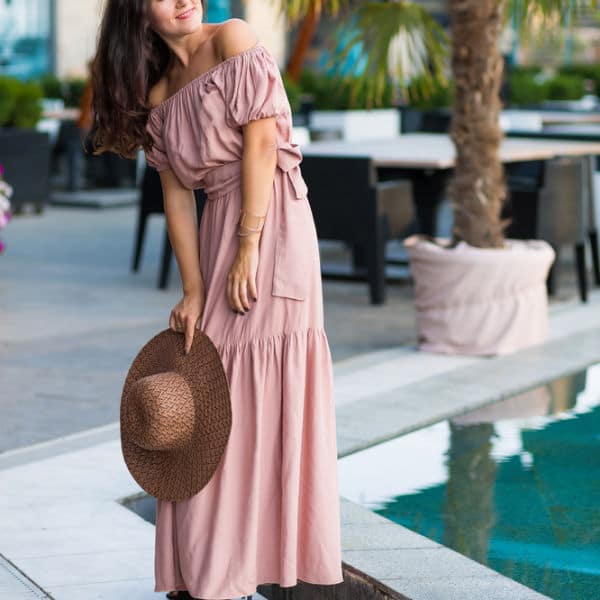 Sometimes an outdoor summer wedding might sound tempting for you to consider loose and comfortable clothing. You don't have to wear anything skin tight, but you should ditch anything that is shapeless or baggy. Fitted dresses don't have to be bodycon. Go with a fit and flare dress that is universally flattering to petite women.
4. Is it a destination wedding?
Summer weddings can take place at different places. Some couples choose to have their weddings away from their home country in a tropical island. With a destination wedding, even though the wedding may not be happening in the summer time, the wedding couple and the guests still get to enjoy the sunshine, beach and nice island weather. Destination weddings are romantic and exciting, but it also involves more planning, both for the wedding party and for the wedding guests.
If you are looking for dresses to wear to a destination summer wedding, then you should look up for the resort the wedding is taking place and dress accordingly. For instance, if the wedding is at St. Regis in Maldives, then you should be prepared to embrace the luxury experience and pick a petite dress with glamorous details.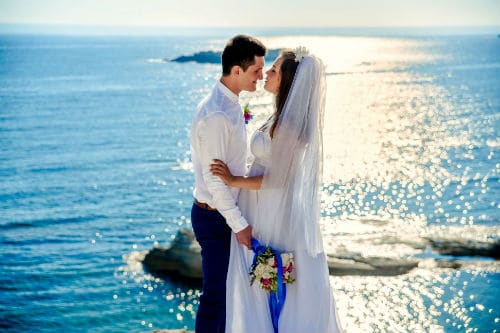 Since destination weddings requires travel, you should make sure your dress won't get wrinkled after the long flight on the couple's wedding day. Most hotels offer laundry service, so you just need to remember to drop them off early enough so that they will be ready on the important day.
Destination weddings can take several days, so make sure you prepare enough dresses to change! It will be wise to bring different styles of dresses to wear for the day time vs the night time.
5. Choose the right fabrics for the dresses to wear to a summer wedding
To find the best dresses to wear to a summer wedding, you should go with the fabrics suitable for the season. Different fabrics have their own characters. For summer weddings, especially those outdoors, breathable natural fabrics like cotton, linen or silk are ideal. Whether the wedding is held at the garden or by the beach, natural fabrics will make you feel much more comfortable in the hot weather.
If the summer wedding is at night time, then satin or lace looks more formal and more dressy for the occasion.
You should pay attention to the "personality" of fabrics. Heavier fabrics such as velvet is more suitable for fall weddings or winter weddings.
6. Accessorize properly
How you accessorize dresses for a summer wedding has different considerations than for a fall or winter wedding.
Outdoors is a popular choice for summer weddings. If you are going to an outdoor wedding, you may want to stay away from wearing too much jewelry to avoid the sweating under the sun. Meanwhile, a pretty straw hat could be big plus to wear because it not only looks pretty with your sun dress, but also blocks some of the harsh UV ray from your face
7. Finish the look with the right shoes
The shoes should complete your look and compliment the dresses you choose for summer wedding.
For petite women, we always suggest heels, especially for formal occasions like weddings. If it is an evening wedding in an upscale reception hall or restaurant, then go with stiletto for that formal look. If the wedding is on the beach or in a garden, consider wedges so that it is easier for you to walk.
If for some reason you cannot wear heels and really want to wear flats, go with the metallic hues to look dressy enough for the wedding.
You should never wear flip flops, even if the wedding is taking place in the sands!